You do not want to know how hysterical I was when I logged in a few weeks ago and found out that Google had disabled my account. Thank goodness boyfriend came to the rescue and solved the problem in no time. Apparently my blog means a lot to me. And I sometimes even call "her" my baby. My one year old baby. On January 2nd 2011 I was probably bored and inspired at the same time and The Ginger Diaries was born. In this past year I met so many wonderfull people, read so many amazing stories and saw the most inspirational things. To be honest, I am pretty proud of myself for sticking around this long because all my previous attempts at blogging were never succesful. I wouldn't have stayed around if it weren't for you guys. THANK YOU ♥
My favorite Outfits
(Click on the images to read the original post)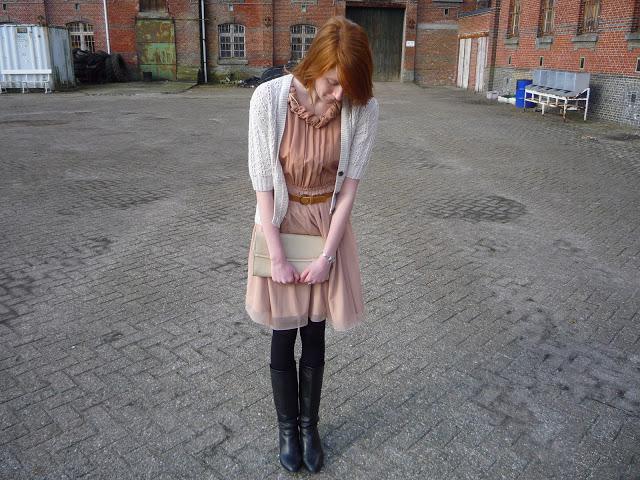 You can find all the outfits that passed along my blogway on my
facebookpage
.
(A few of) The best moments
January: I recieved my first award! #POST
February: The one and only recipe on this blog #POST
March: The very first outfit post #POST
April: I went to Disneyland Paris! #POST
May: How you can be more like me #POST
June: I got new glasses! #POST
July: I went to Barcelona. #POST
August: A hurricane ruined our vacation… #POST
September: … So we went to Paris instead! #POST
October: I met up with Siel #POST
November: My new favorite spot #POST
December: I finally got myself a decent camera #POST
Let us toast the new year!
Cheers!
Much Love,
Nikki