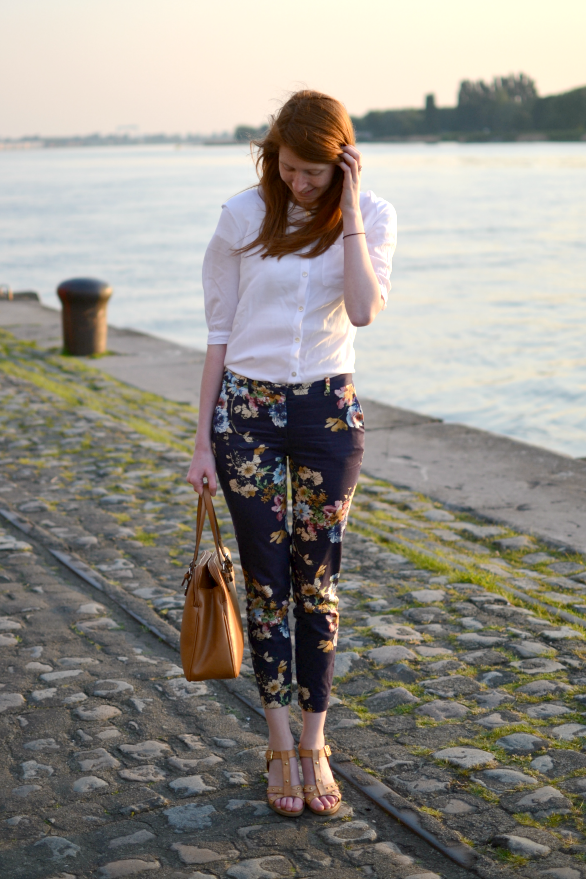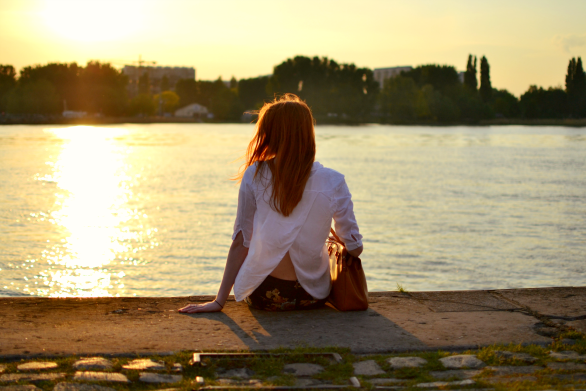 pants: Zara • blouse: Unic • crop top: Forever 21 • sandals: Marco Tozi via Torfs • handbag: Carpisa
If you look well, or maybe you noticed immediately, the quality of these outfit shots is poor. Very poor. I've been experiencing trouble for a while now when I edit my photos, and have decided to try and shoot in RAW next time, to have more control over the outcome of my photos. I have one more series shot in JPEG (yes, yes, I know) to share and then hopefully the grain you see in the photos above will be a problem of the past!
This week is going to be both nerve-wrecking and fun. In T-14 days I have my first exam and I am not ready at all. It's the end of the semester, and I can not only feel it, but actually see it because of the pile of papers, notes and syllabus that is on my desk. How in the world is all of that going to fit into my head before the 26th!? On the other hand, I have two very exciting blog events on the agenda this week too! On the 16th of May, the & Other Stories store in Antwerp will be opening its doors to the public, but I'll be celebrating the pre-opening together with almost every other blogger I've come to know in the past years. It'll be so much fun, and since I have a little money saved I can maybe spoil myself with a gift to ease my exam stress. I'm also going to stop by the Magnum Pleasure Bar, a concept where you can design your very own Magnum, for a little comfort food before I lock myself inside during my three week exam period. Unlike previous years, my concepts are filled to the brim with fun posts that I still want to share, so I will hopefully not have to take a blogging break during my exams! Are you guys excited? I am!
This outfit was shot on the same day as the previous one. And the outfit I'll share next week was too. Being so busy with school means I have to be creative to get my blog content ready in time, so I've been combining my outfit shoots, haha. This one was shot on our way home from the frozen yogurt store, on the last sunny day we've had in two weeks. I sort of forgot I wore a open-back shirt for the outfit shoot earlier that day, but I've been wanting to share this shirt on the blog since I got it in July last year. I finally got a chance now, and even though I had hoped the quality of the photos would be better, I still like them very much. I hope you do too! I'm off for some more paper-reading tonight, I hope you guys are looking at a beautiful week!