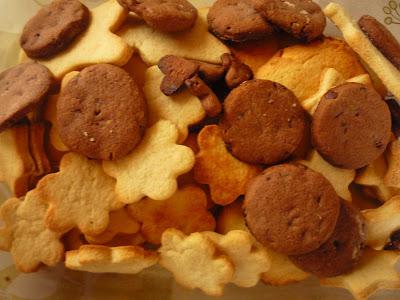 No fashion or home deco today. Just some little adventure of mine. Somewhere along the line I mentioned that I was going to bake cookies as a valentines gift. Two days ago it was time to get bakin' ! It was quiet and adventure to find the right recipe and gather all the ingredients. The baking part was so much fun! Afterwards, my kitchen looked like a battlefield, and I spend more than hour on cleaning the mess. He smiled so cute when he got his little cookiejar! Here are some photo's and the basic recipe I used: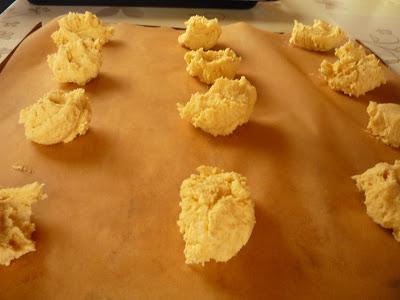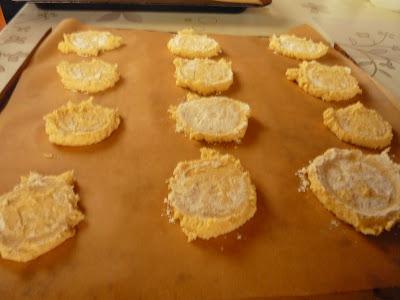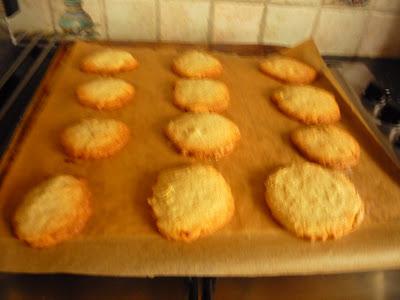 Buttercookies!
I do not really have a recipe for these… I kinda 'feel' when the dough is ready
(The last picture is shakey, sory for that!)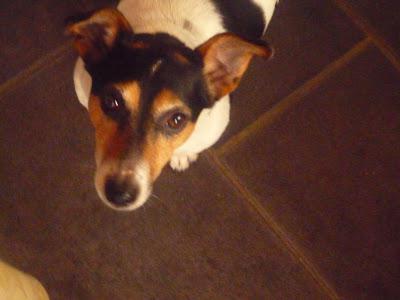 The family dog was very curious about what I was doing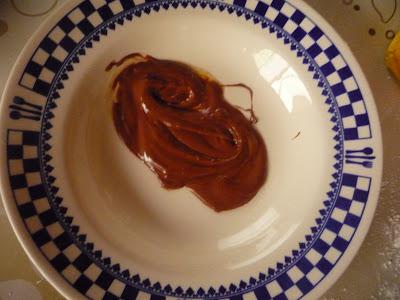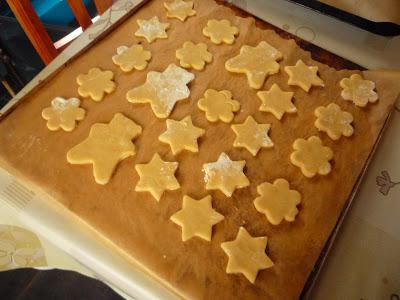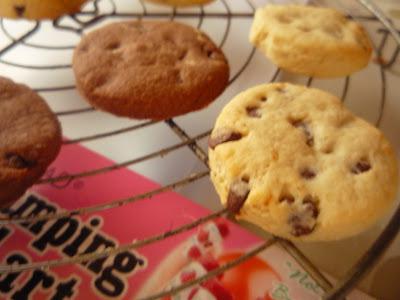 Triple chocolate and a chocolate chip cookie
Basic Recipe
100 grammes of sugar
150 grammes of butter
200 grammes of flower
vanilla sugar
1 egg
1. Preheat oven (180°C)
2. Wash your hands
3. Add all the ingredients in a mixingbowl
4. Knead (yes, with your hands!) until you get something like this: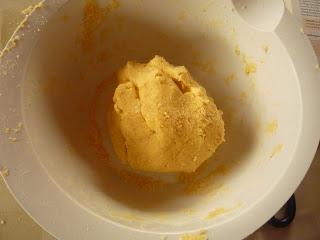 5.
You can now choose to keep a part of the dough aside to make chocolate dough.
For this you need to add some cocoa powder, melted chocolate and/or chocolate chips and knead again. You melt chocolate 'au bain marie' !!! *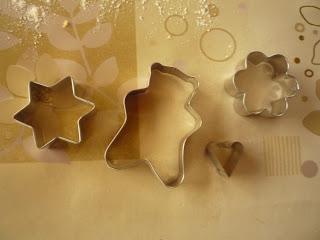 6. Make sure you have a clean surface
7. Dust the surface of the table with flower
8. Roll out the dough and cut forms
9. bake in a preheated oven of 180°C (+/- 10minutes)
The amounts used are in grammes!
1 gram = 0.03 ounces
1 ounce = 28 grammes
The heat of the oven is in degrees Celsius!
*Whats 'au bain marie'? 
You melt chocolate au bain marie. You boil water and place a heat resistant plate over the pan of boiling water. You put the chocolate in the plate and wait till it has molten. If you melt the chocolatle directly in a pan it has a high chance of burning!