Last weekend we went on a little adventure trip in the woods across my house. I had never really been to this part of the woods but when my little sister said there is a big, BIG pond over there I had to go. So we went on this gloomy sunday morning. Nobody ever really comes in this part of the woods and so the fallen leaves had covered the whole trail and we had to guess which way to go (Hey, the trees are more apart here, I think the trail goes this way!). After stumbeling up and over various trunks I spotted the pond in the distance. Yay! We made it. I swear, It's like my own little lake Michigan, practically in my frontyard!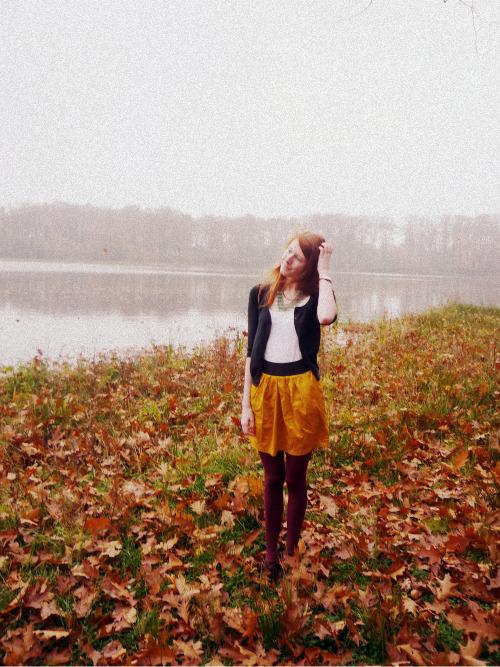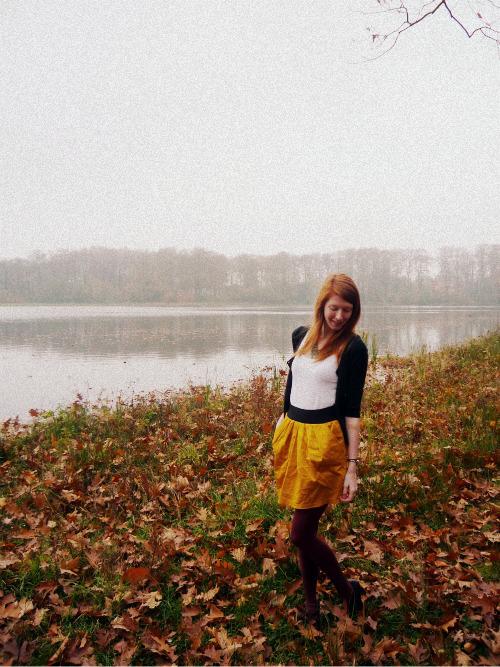 Wearing: Veritas tights, Vero Moda skirt, H&M top, F21 Necklace, Boo heels and Zara cardigan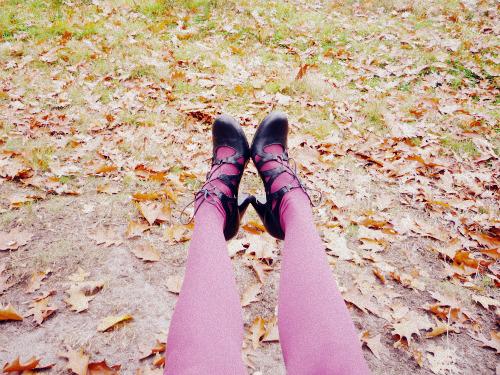 No, I did not tackle the woods in these heels. I brought them along in my purse and switched my footwear on the scene. I know, I'm a (blogging!) girl, What can I say? Although they are pretty high heeled they are really comfortable to walk in and I love them.
How was everyones weekend?
Loves,
Nikki