Our first day in Paris, we payed a quick visit to Château de Vincennes and Parc Floral. It was really sunny outside. A sudden 30°C outburst in September, after a two week monsoon? Cah-raazay! If K wouldn't have stopped me, I would have jumped into the lily pond to cool off. After we visited Parc Floral, we decided to stop by St-Michel to grab a pancake. St-Michel is the lively area next to the Notre Dame. Out of ideas on what to do in the few hours that were left before bedtime, we decided to walk up to the Eiffeltower. Honsetly, I thought that tower was closer!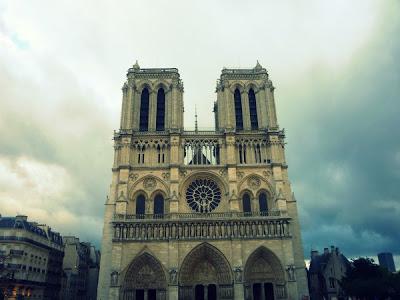 Startpoint: The Notre Dame!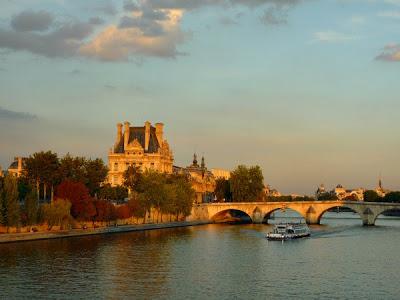 Crossing The Seine and looking at boats filled with tourists. Lazy bums!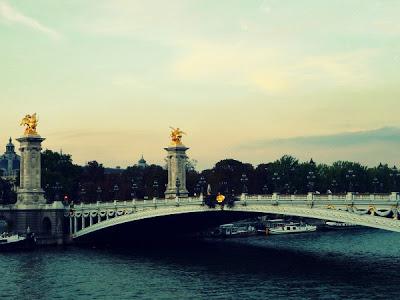 Crossing the Seine again over Pont Alexandre III. If you stand on the bridge you can see the Eiffel Tower, Hotel Des Invalides and Palais de la decouverte.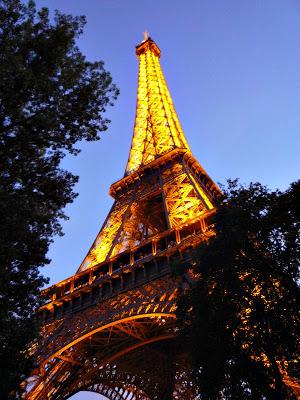 Just when we arrived at the foot of the tower the lights went on. It's such an amazing sight! I only really feel like I'm in Paris when I'm near the Eifel Tower. Last time we visited it was a cold november day and there were hardly any tourists, but this time the square was croweded. Since K and I both dislike crowds we decided to cross the busy streets and walk to the Trocadéro buildings. From here you have an amazing view from a distance. When we were almost at the terrace, The Eifeltower did this:
I had completely forgotten about this event! If you ever are in Paris, make sure to stop by the Eifeltower around 9PM, that's the moment he get's his sparkly groove on! It was kind of funny because at first we thought the building in front of us was sparkling, but then I noticed all the people around us were turning around.
Hope you enjoyed this first post!
There's more to come!