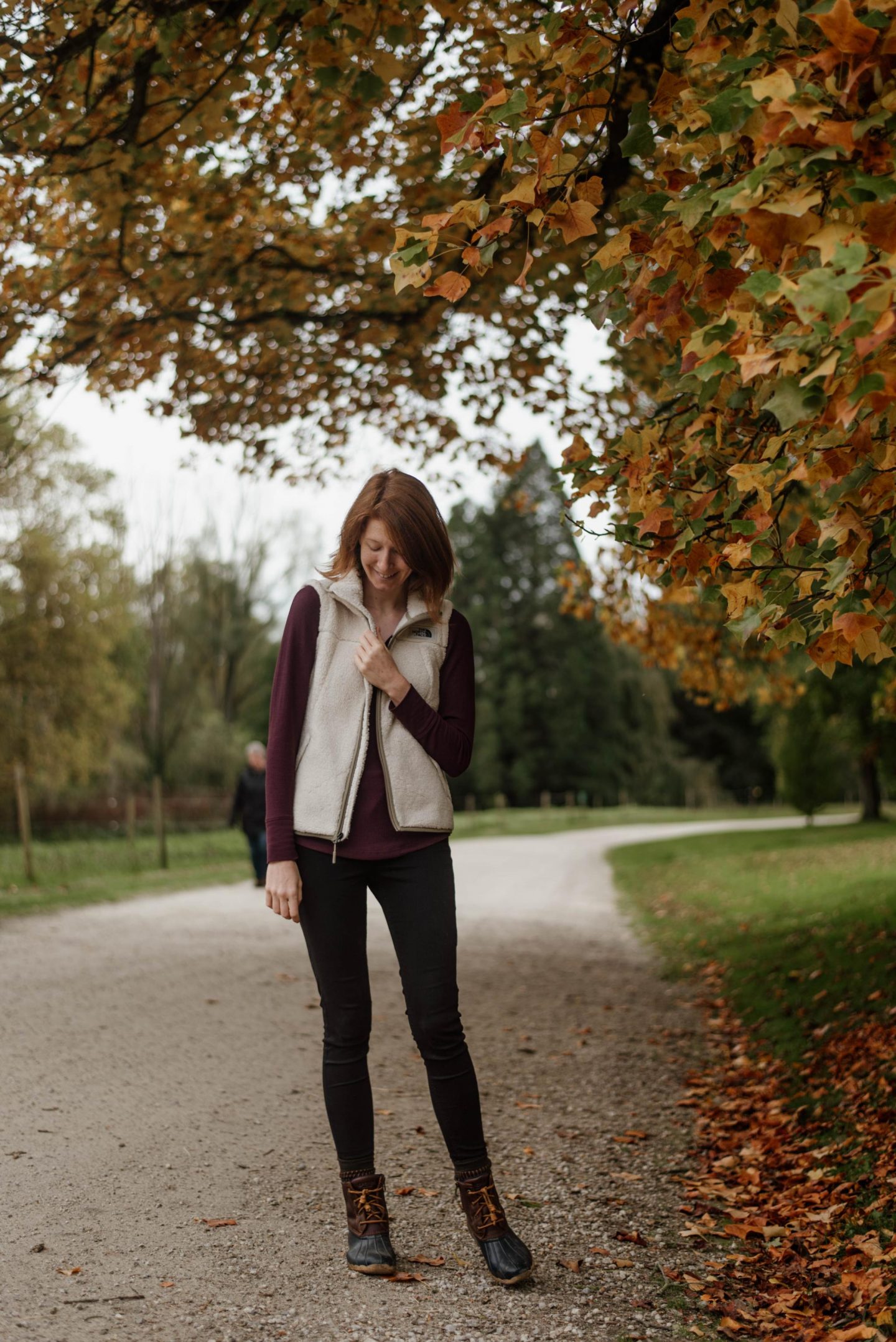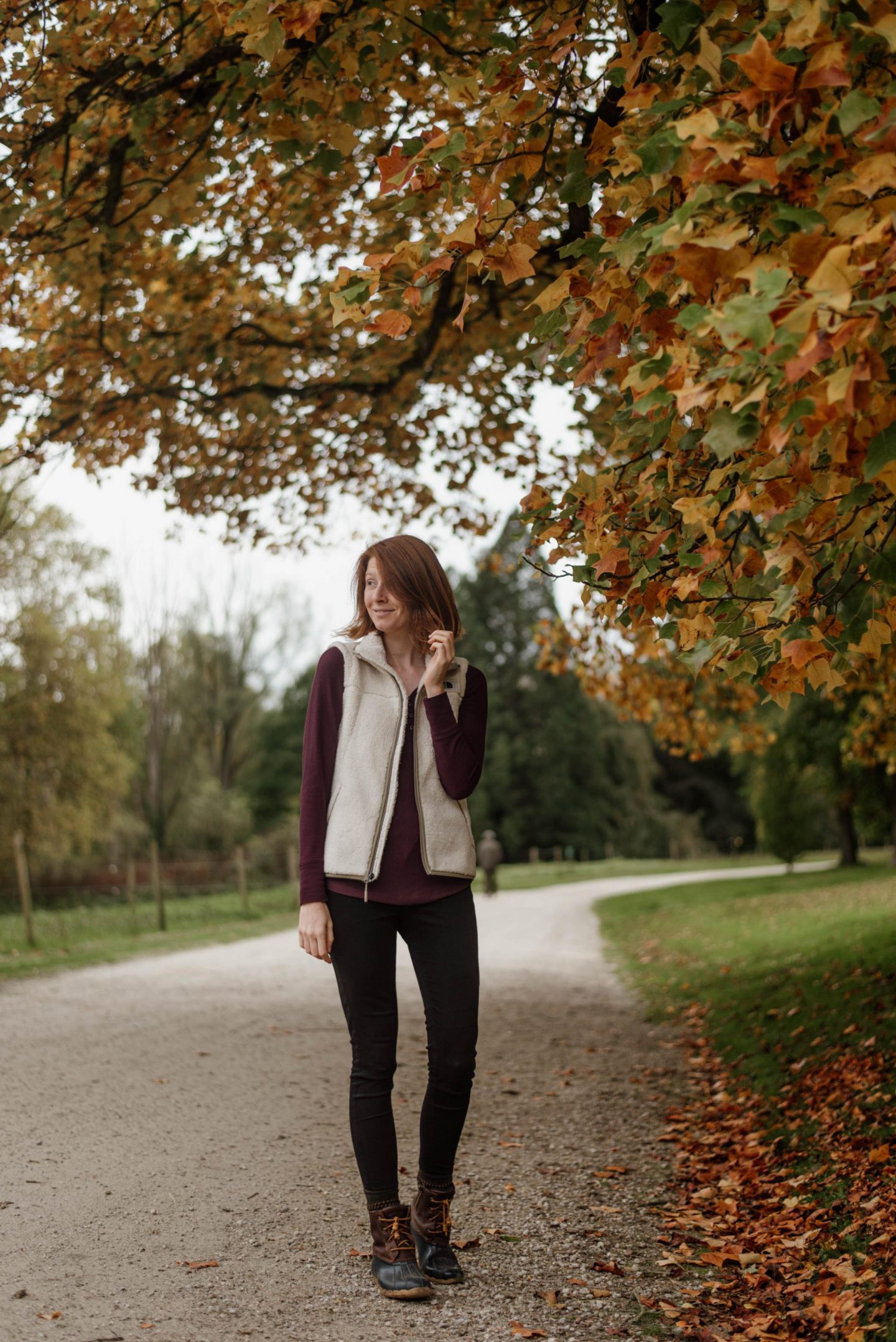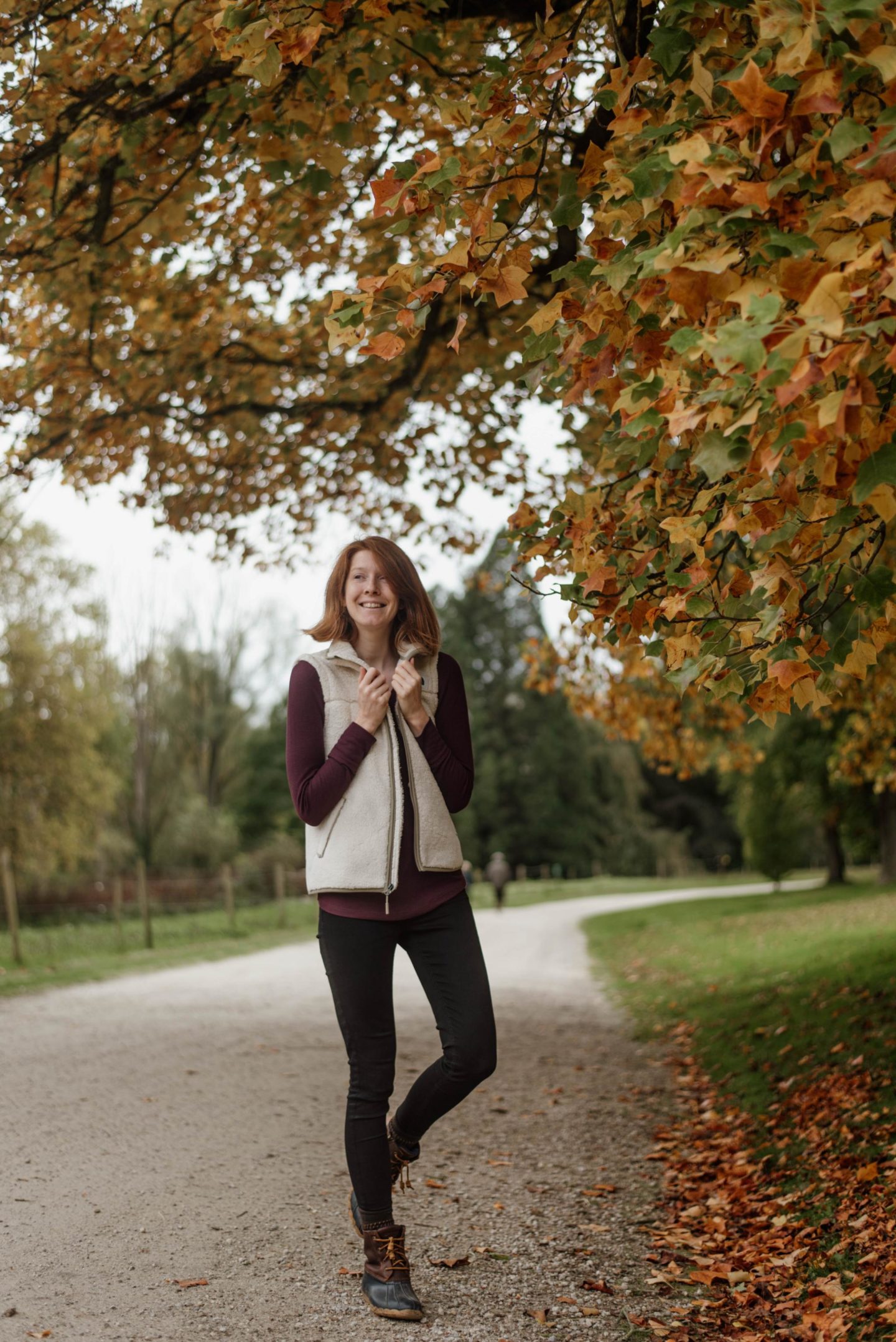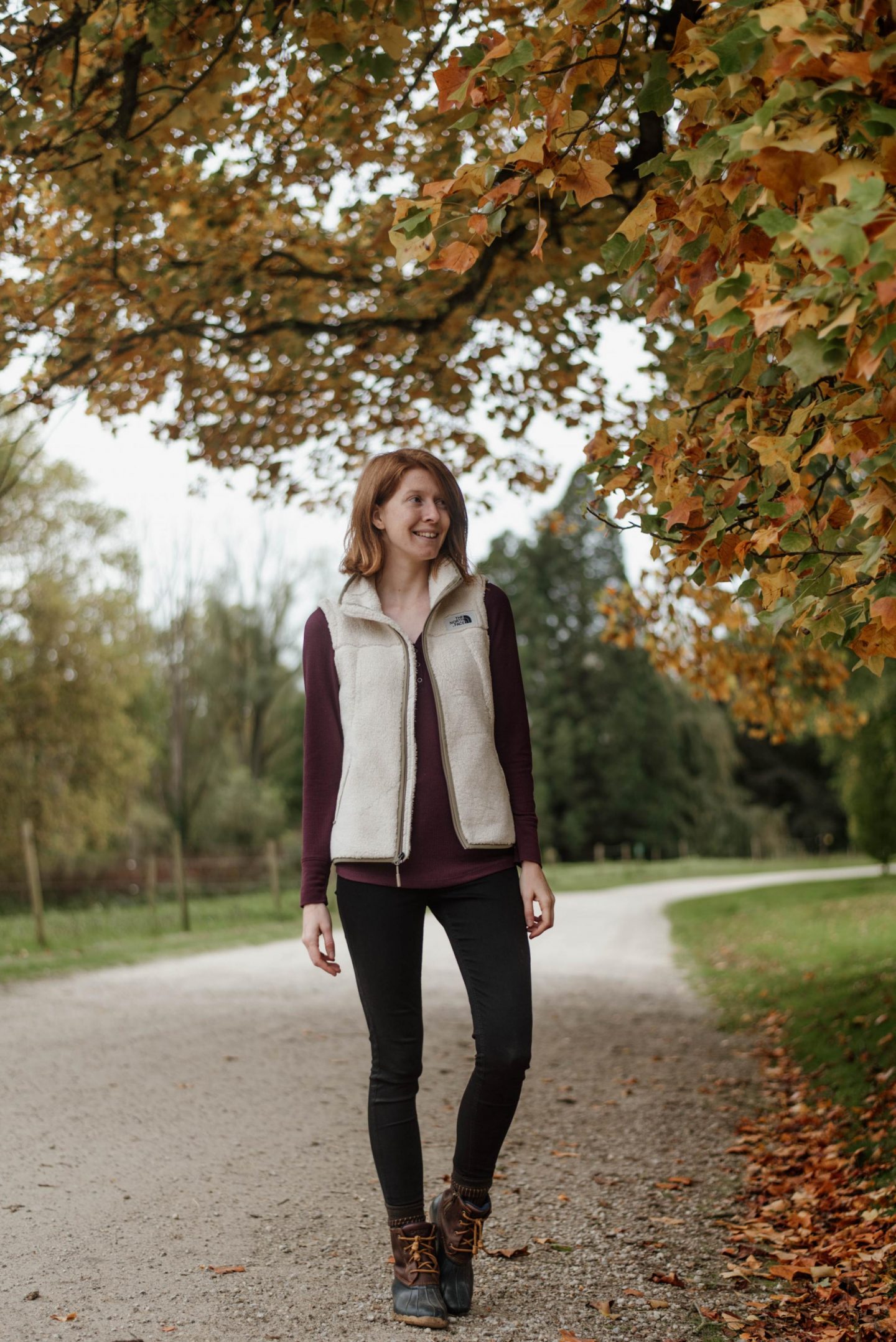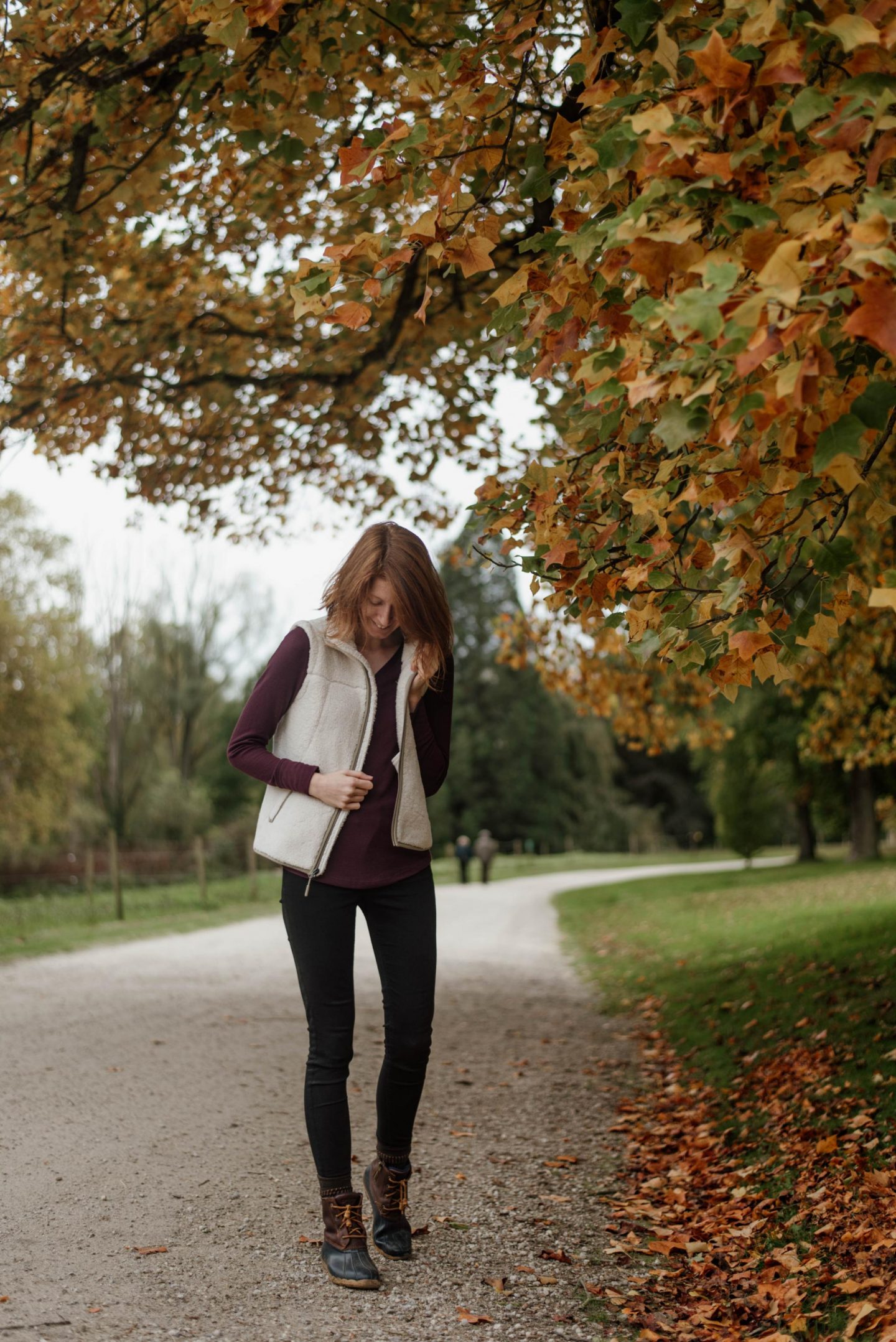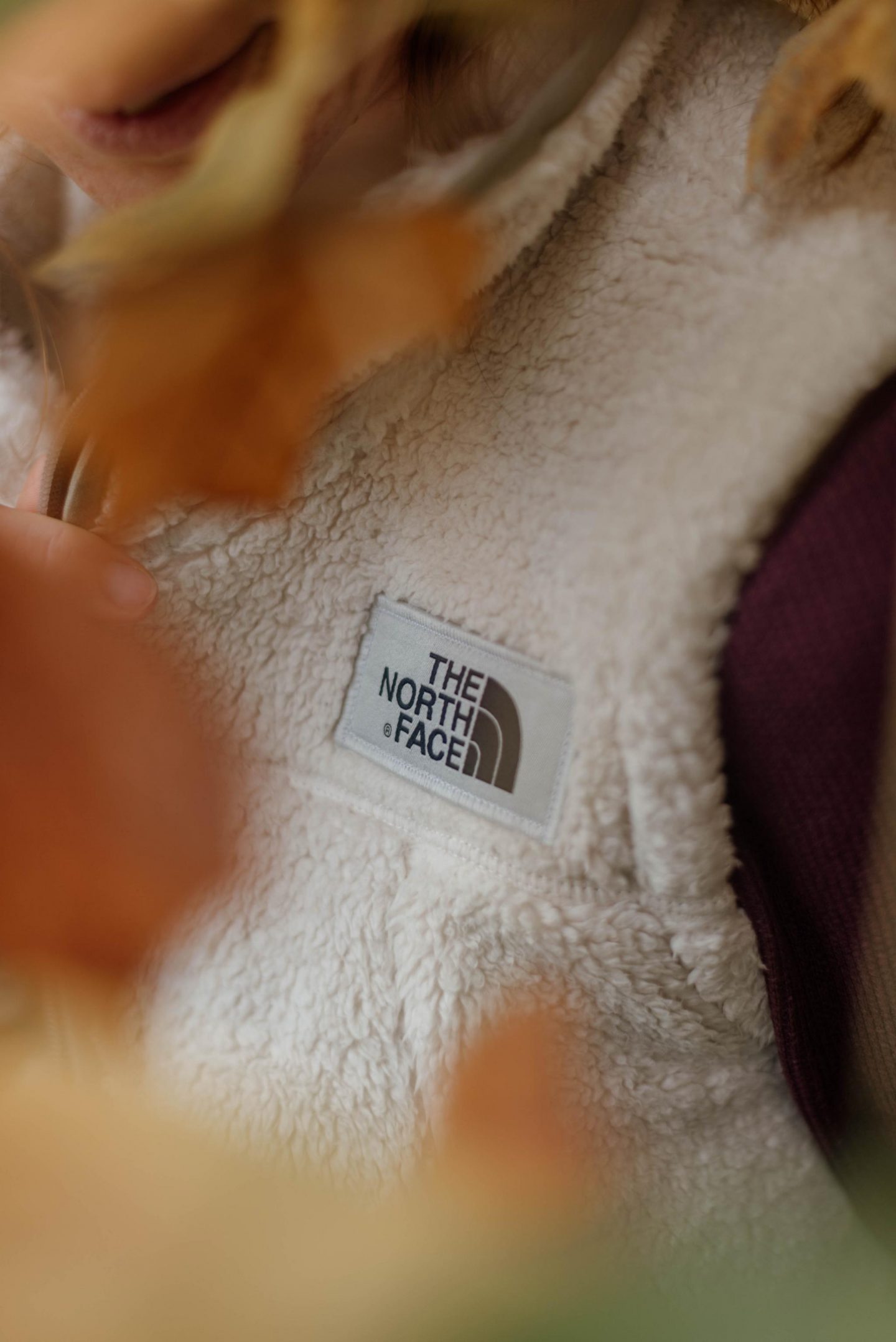 Have you ever heard the saying "it is a marmite piece"? No? Well, let me explain, because it's one of my favorites ways to describe ugly clothes that are kind of cool too. The saying refers to Marmite, a food paste that supposedly has a very distinctive taste. I've never tried it, but if their own marketing says "hate it or love it", than I understand where the saying "a marmite piece" has come from haha! I heard some British YouTubers use the saying in their shopping hauls (my guilty pleasure!) and I have taken over.
I like to call my The North Face Campshire vest my marmite piece. Everybody hates it, but I just love it! I don't think I have to tell you how soft and cozy and warm it is? It also just screams "fall! hot chocolate! marshmallows! campfires!" to me so that also helps.
A lot of American and Canadian fashion bloggers own a shearling vest too, which is where I got the idea to buy one from. I jokingly call this outfit my "american blogger in the fall" outfit, but I wear it with pride! Everyone pretty much wears theirs the same way: layered over either a thermal or plaid shirt, with a legging or jegging and a pair of cute boots like these duck boots. I tried, but there really aren't any other fashionable ways to wear it, haha.
A shearling vest might not be fashionable, but it is practical (and I actually really do think it can look cute). I love wearing it as an extra layer under my lighter coats to stay warm without having to pull out my actual winter coat just yet. The high collar is also a favorite feature. You can really snuggle into it!
I wore this outfit to go hiking in the Zonian Forest near Brussels on a chilly and muddy fall day.
What I'm wearing
thermal: Wallmart
vest: The North Face
jeans: Madewell 10″ High-Rise Skinny
boots: Sperry