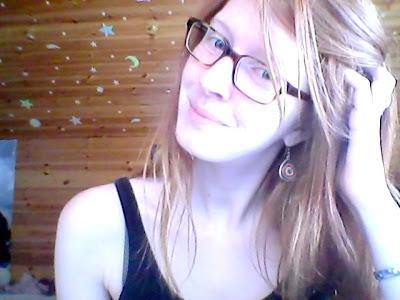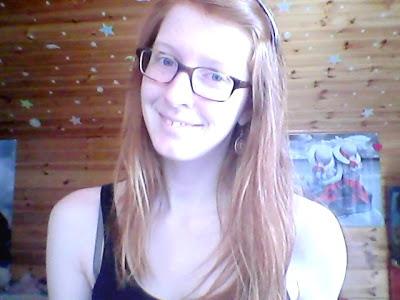 -Eeeps!Look what's on my nose! You see it? Ain't that fabulous?I got my "geek" on!
Well, partly, cause those real nerd glasses looked completely ridicolous on me and were to "hard" for my little, pale face. So after an hour of trying on glasses I went for this one from the Belgian brand Kinto.It looks flammable, no? I tried on like a kazillion glasses and chose, as it's supposed to be done if your a woman,  the first one.You can see my old glasses here and here.
Boyfriend also had to get glasses a while back!I am still trying to get his new look on photo.
He's way to good at avoiding cameras!