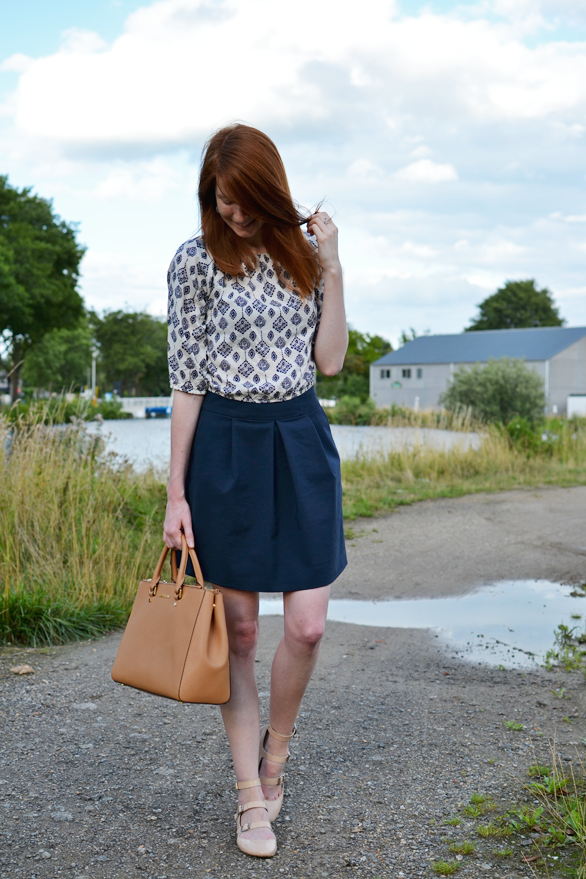 Another one of those shoots were everything went wrong. We encountered all the typical #bloggerproblems and I eventually ended up with exactly 11 photos that worked out for this blog post. I was holding my hair up in about 5 of them, so … yeah… . Not my favorite photos, but definitely one of my favorite outfits!
This tile print top is a new favorite and is actually an off-shoulder top. When worn on-shoulders it falls like a cropped top that works nicely with high-waisted things like this skirt. The top has a bit of a gypsy look to it because of elasticated sleeves and neckline. The skirt is an old love from ICHI that I bought from Zalando after they offered me a gift card a few years ago. Because it's made of a thick material and has an underskirt I usually wear it in the fall (see outfits
here
,
here
and
here
) and winter, but since the weather has been a little depressing here lately it also worked fine for this summer look. Add a nice tan bag and these strappy Jonak flats and you have a recipe for a perfect casual look.
I've been spending my days in the school library so I haven't got much updates from the home front. I do want to thank you for your enthusiasm about
my last post
. I was a bit hesitant to share bits from our private home because, well, this
is
the internet and I'm not sure how much is safe to share, but it was fun to hear your responses and read that you all seem love our new place as much as we do. Keep your eyes on my Instagram for more small updates and I think I'll be ready to share more overall pictures by the start of fall.
Have a lovely weekend!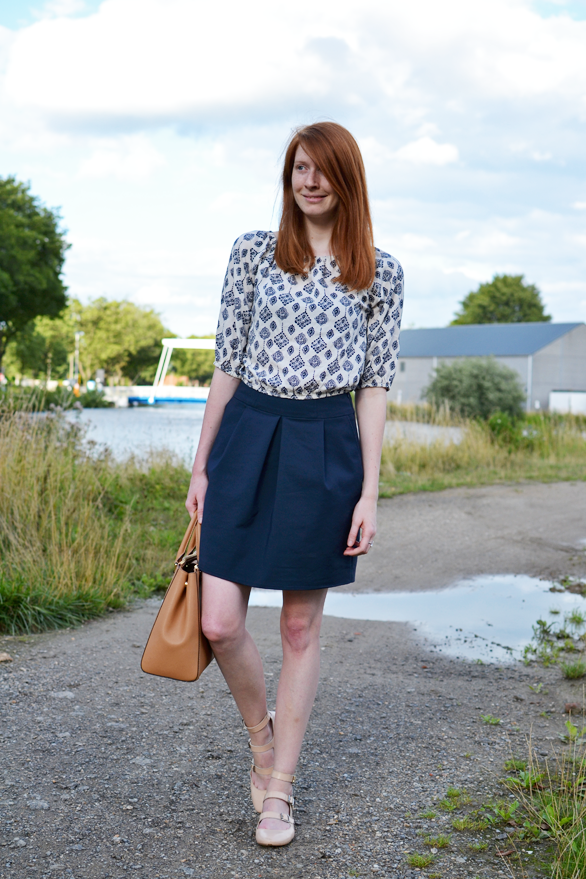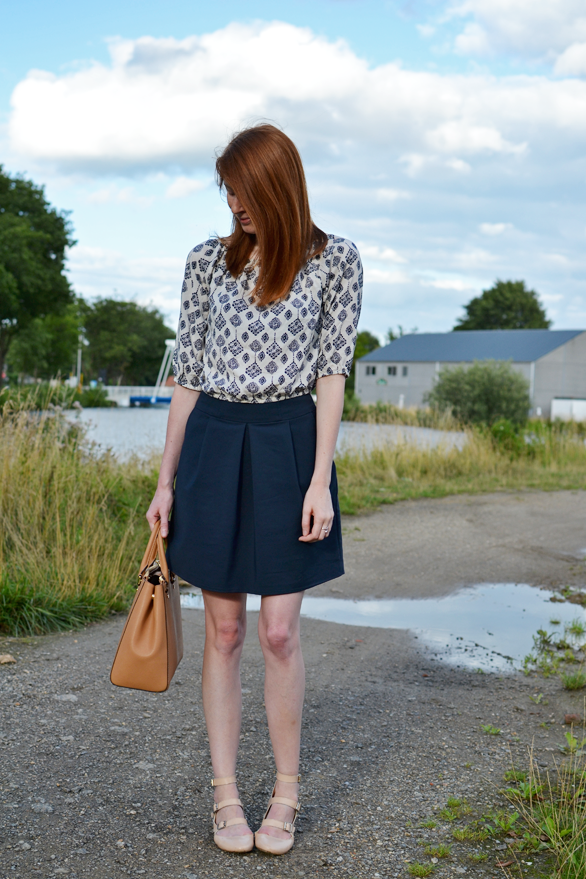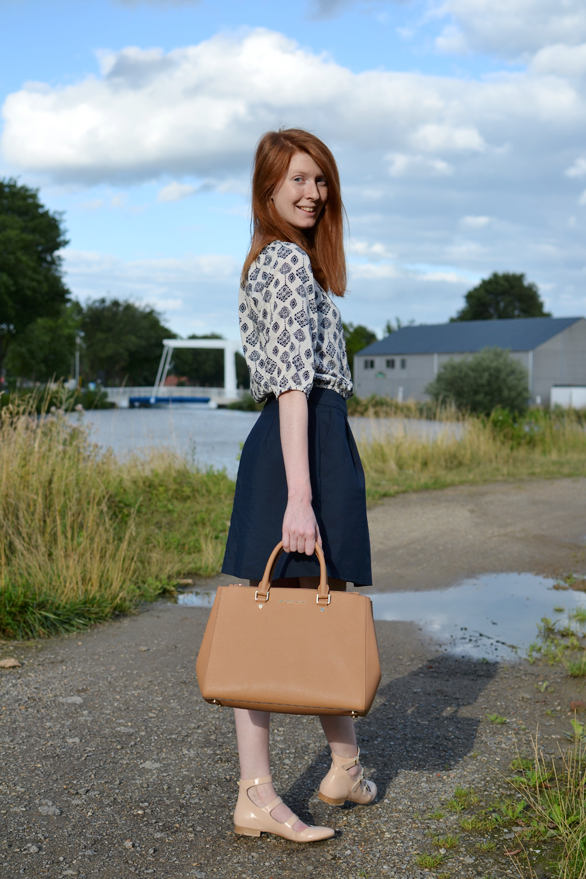 top: Glamorous • skirt: Ichi via Zalando • flats: Jonak • handbag: Michael Kors "Sutton"