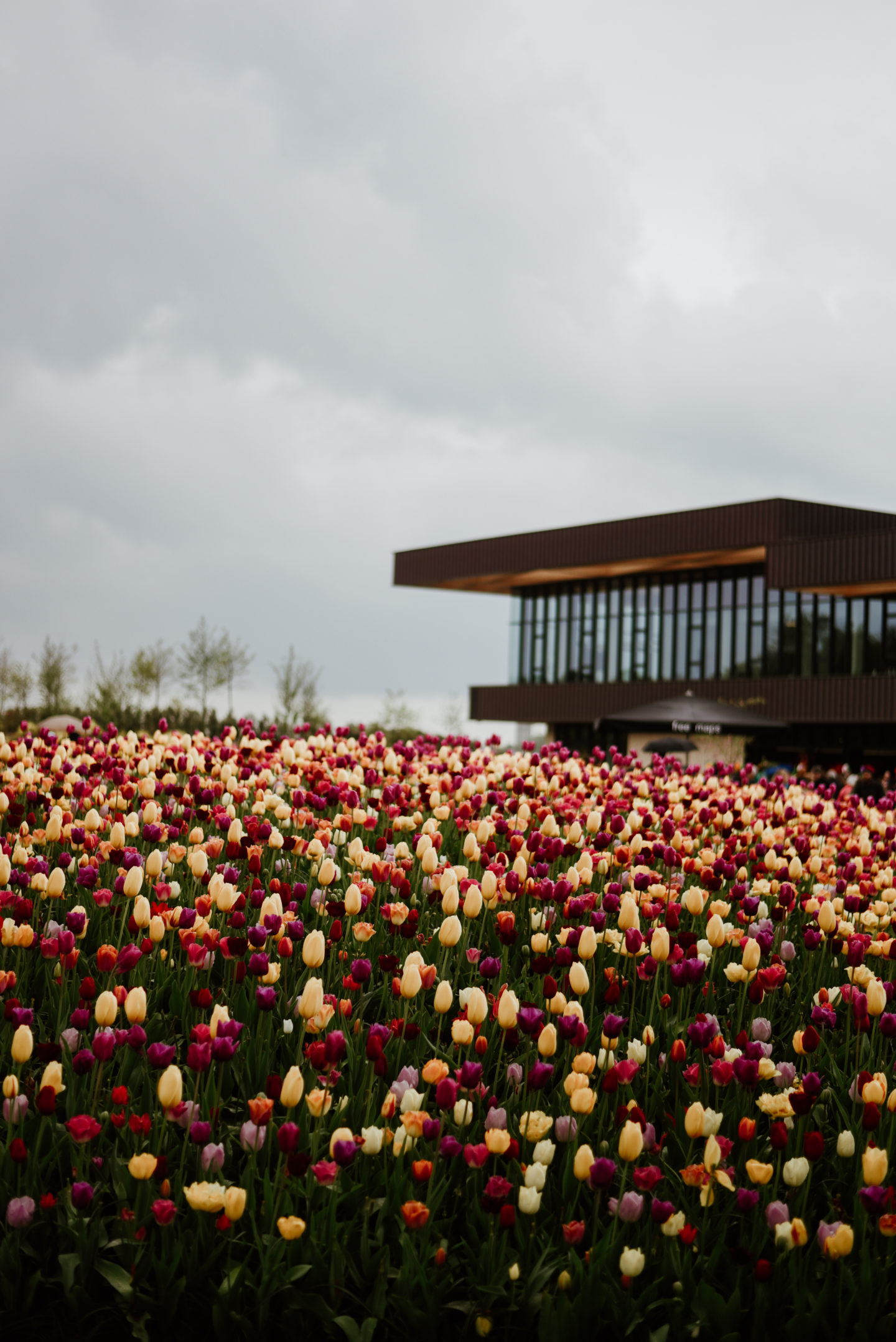 When I was younger I had a playhouse in my parents backyard. In that playhouse hung a poster of the Keukenhof Tulip Gardens in The Netherlands. We never traveled out of the country when I was a kid and would spend our summers in the Ardennes, in the south of Belgium, instead. Most of my school friends went to all these cool foreign places in summer and told stories about sailing with dolphins or collecting exotic sea shells under the palm trees. Thailand, Egypt, Austria, France, Tenerife,… . I wanted to go everywhere.
To me, as a kid, travelling outside of Belgium seemed like something that was never going to happen for me. I don't know why, but it did. I remember looking at that Keukehof poster and thinking I'd be happy to make it to Amsterdam one day, let alone something far away like Austria! Yes, I am laughing too, knowing what I know now haha. When I was 17 my dream came true when I went to Paris for the very first time. Soon followed by a road trip through Italy, Prague and the Christmas markets in Cologne. I'd go even further than I ever could have dreamed and flew to New York twice, cruised the Caribbean and drove from Nashville to New Orleans. It would take 9 years, but eventually I found myself in… Keukenhof Tulip Gardens, Amsterdam.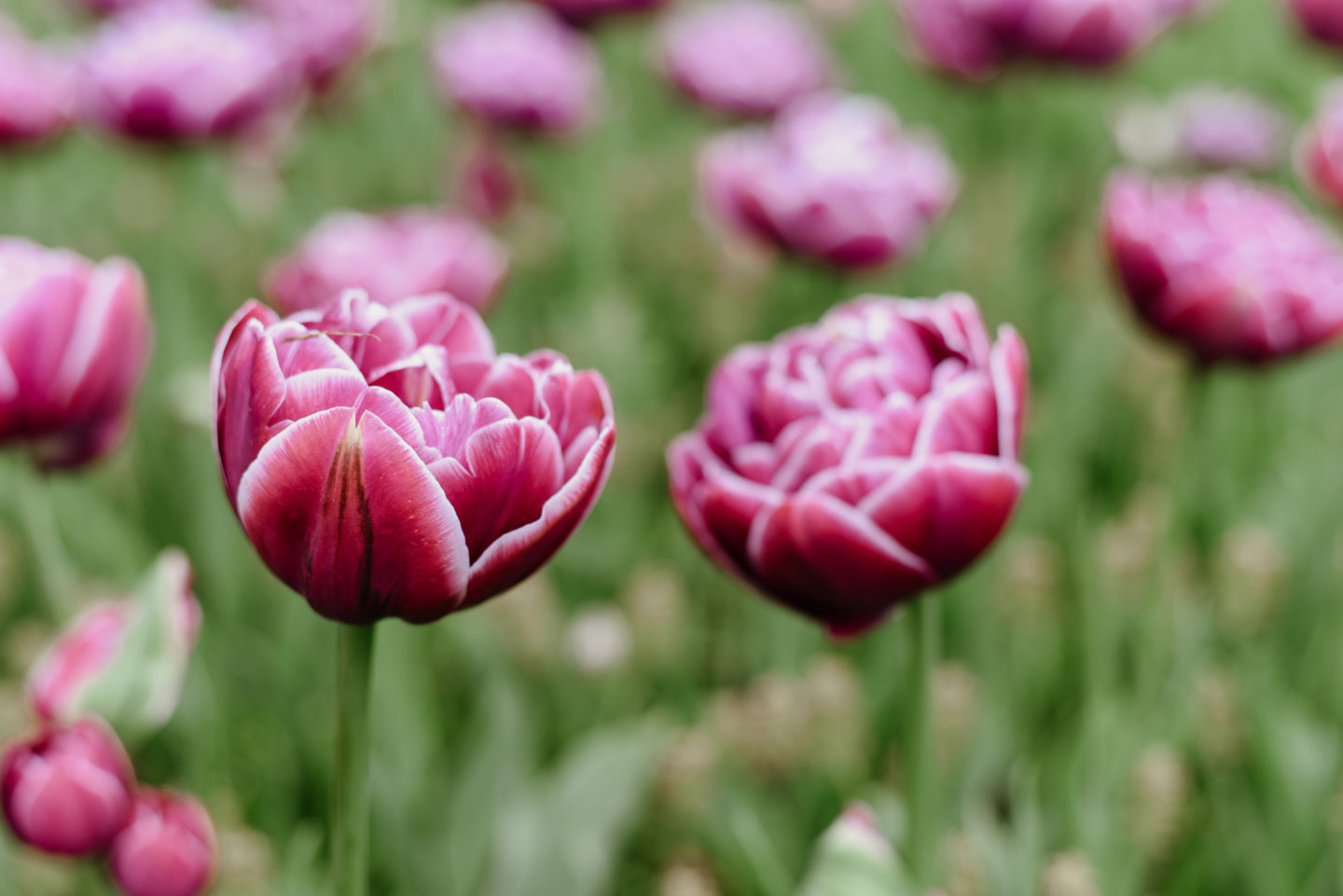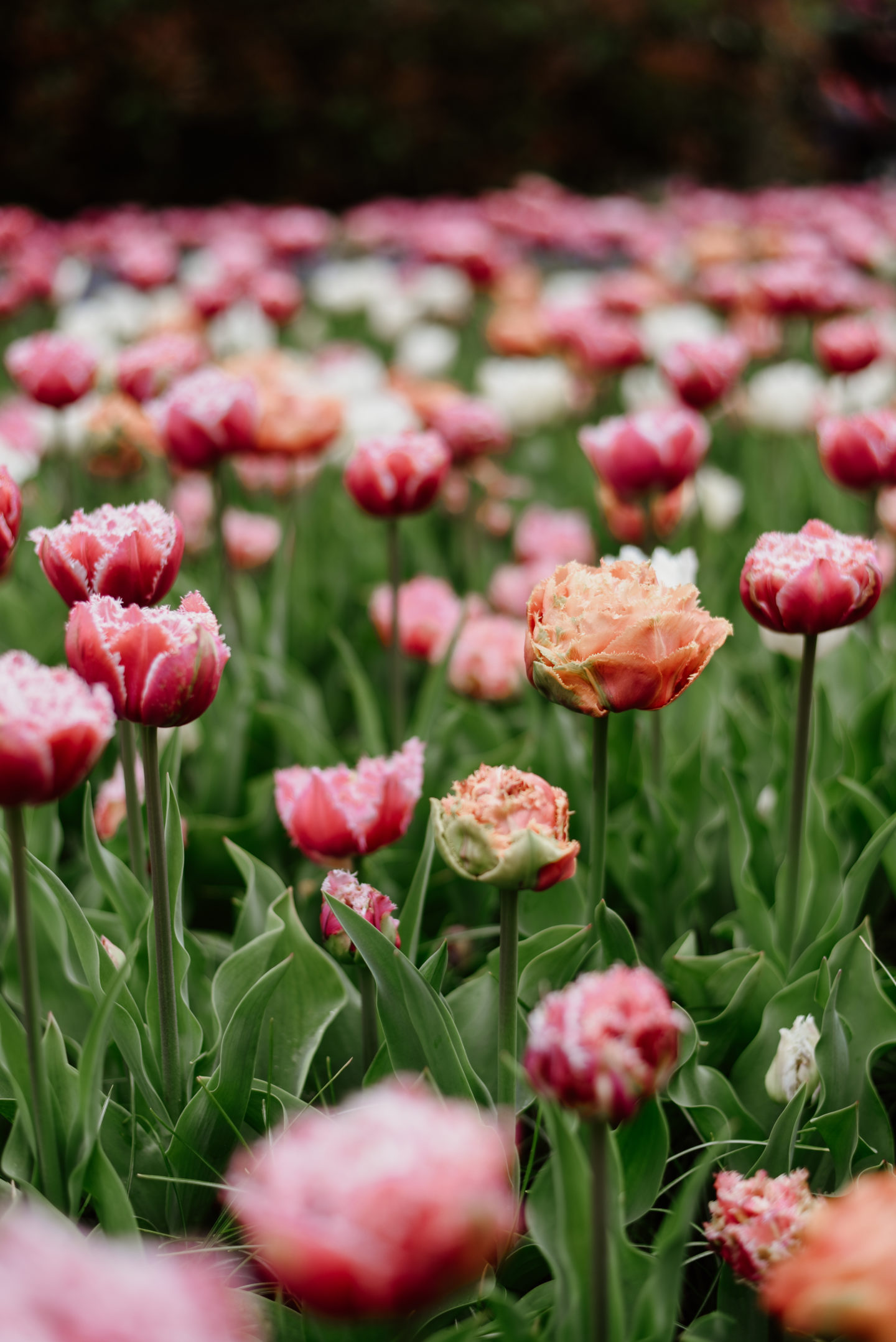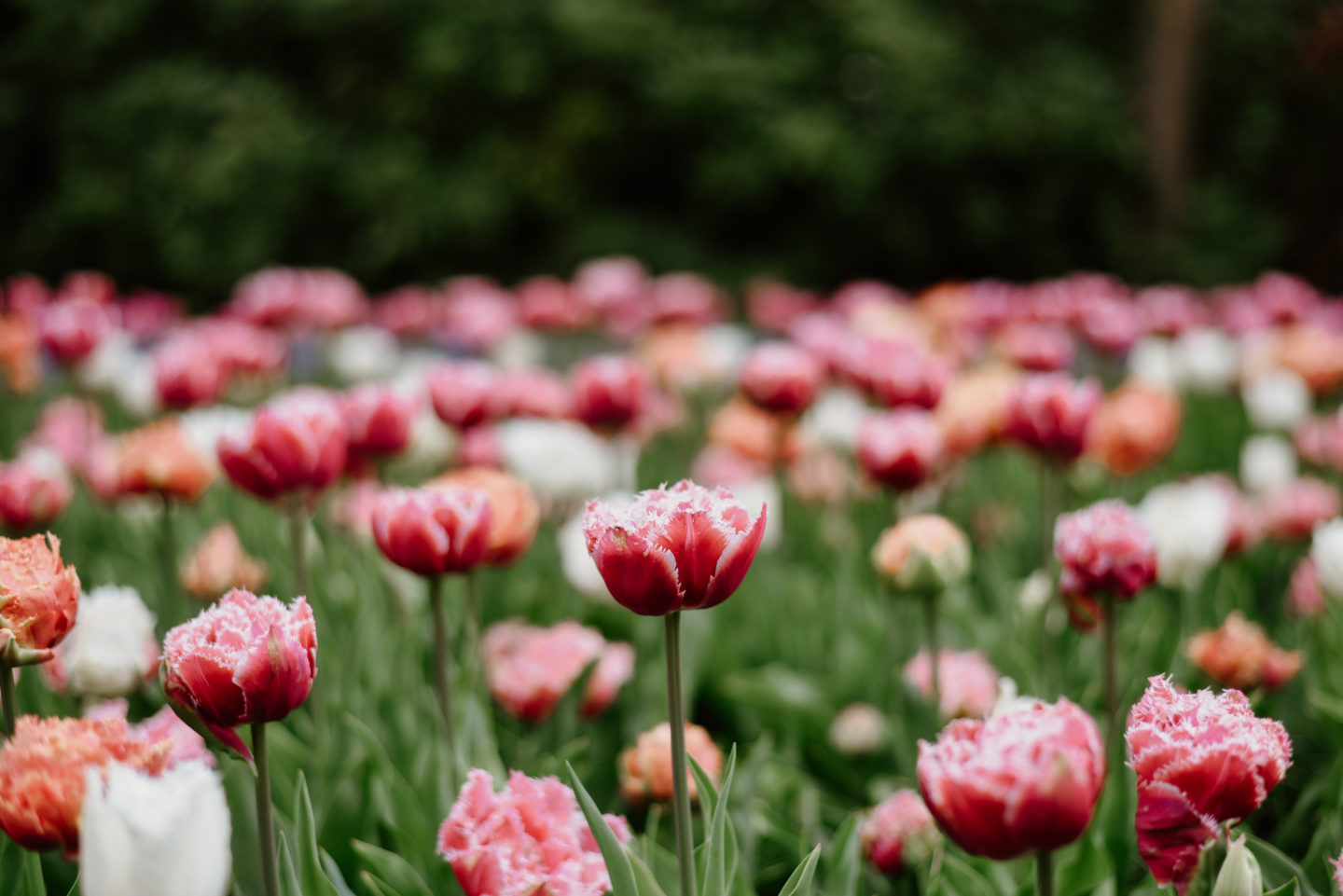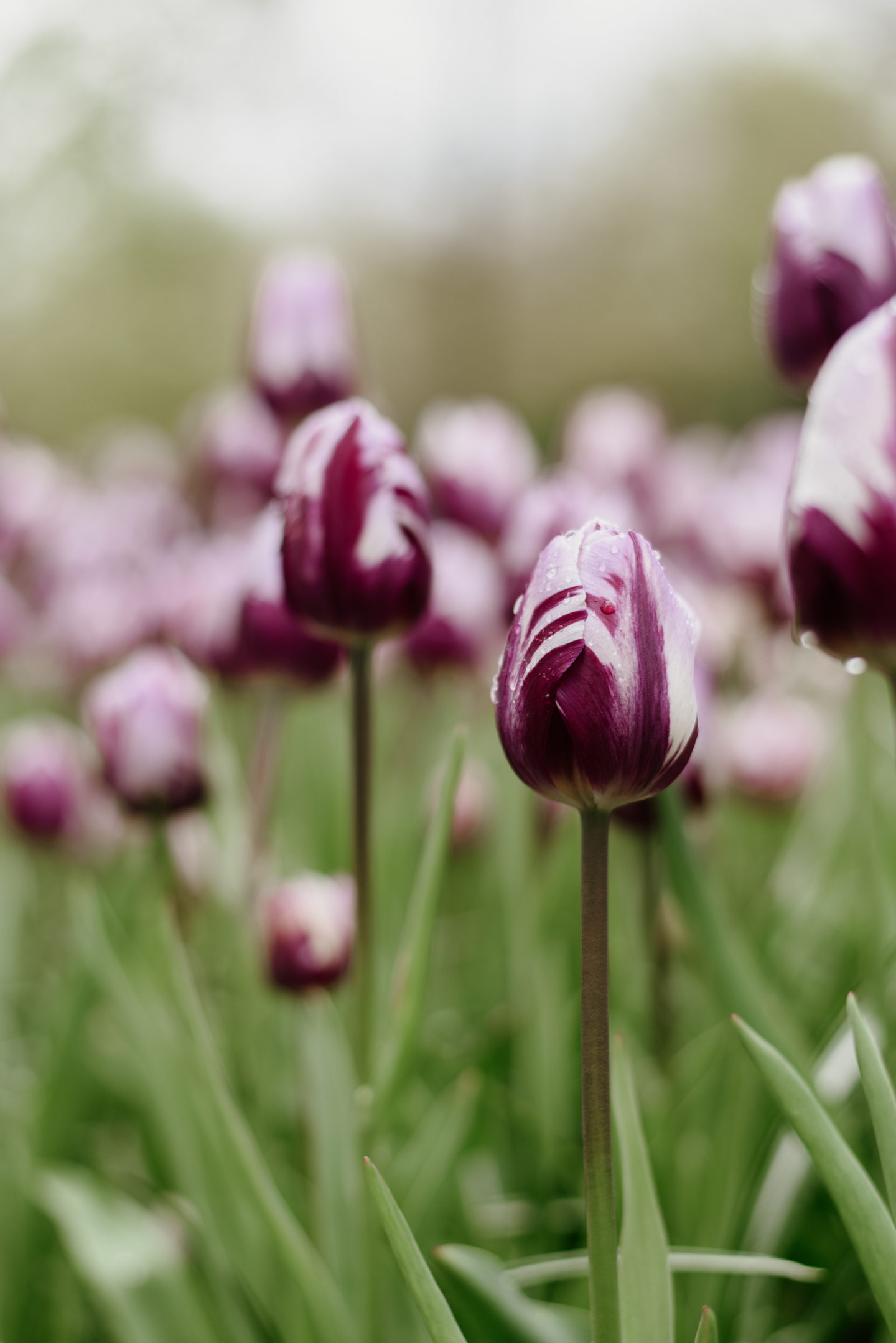 When my boyfriend asked me what I wanted for my 26th birthday, I didn't really have an answer. I had everything I needed and I know that he'll never agree to buy me more clothes or shoes, haha. It's by chance that I landed on a blog post somewhere that chronicled a visit to the tulip gardens the year before and when I looked up the dates and tickets, it turned out they had some left on my birthday! It was a weekday, which probably helped. Boyfriend happy that he had a gift in time and me happy that I finally got to see my poster in real life!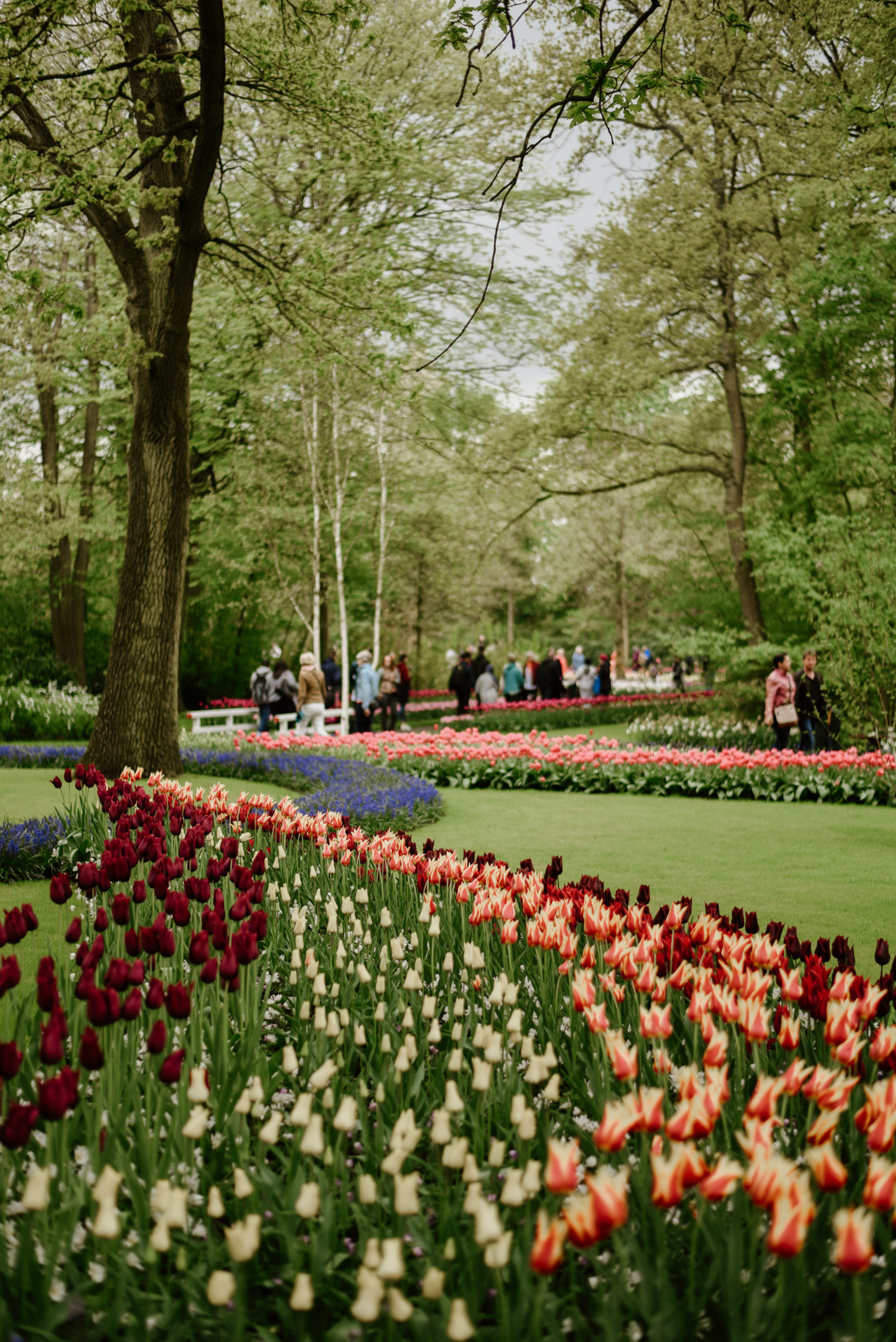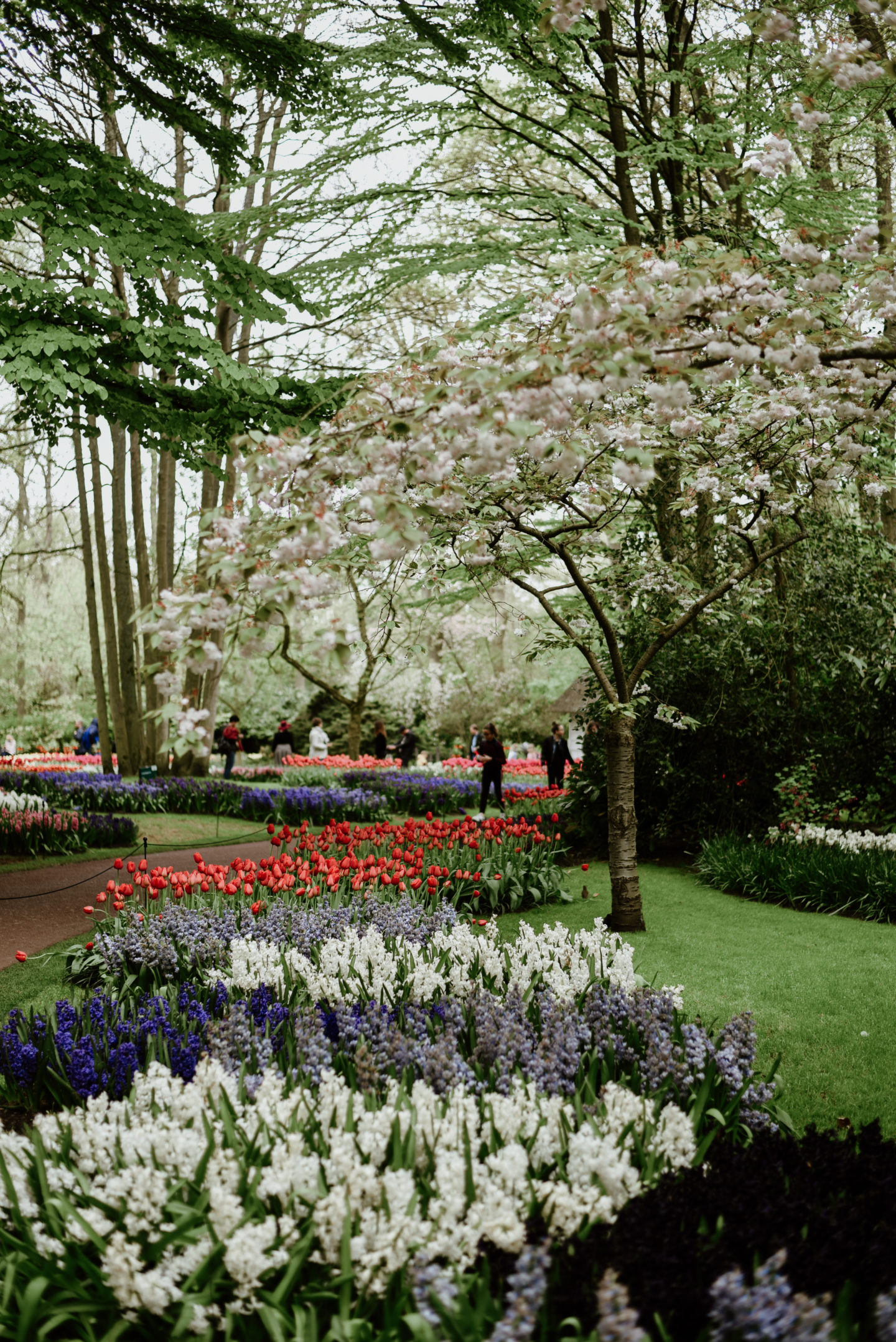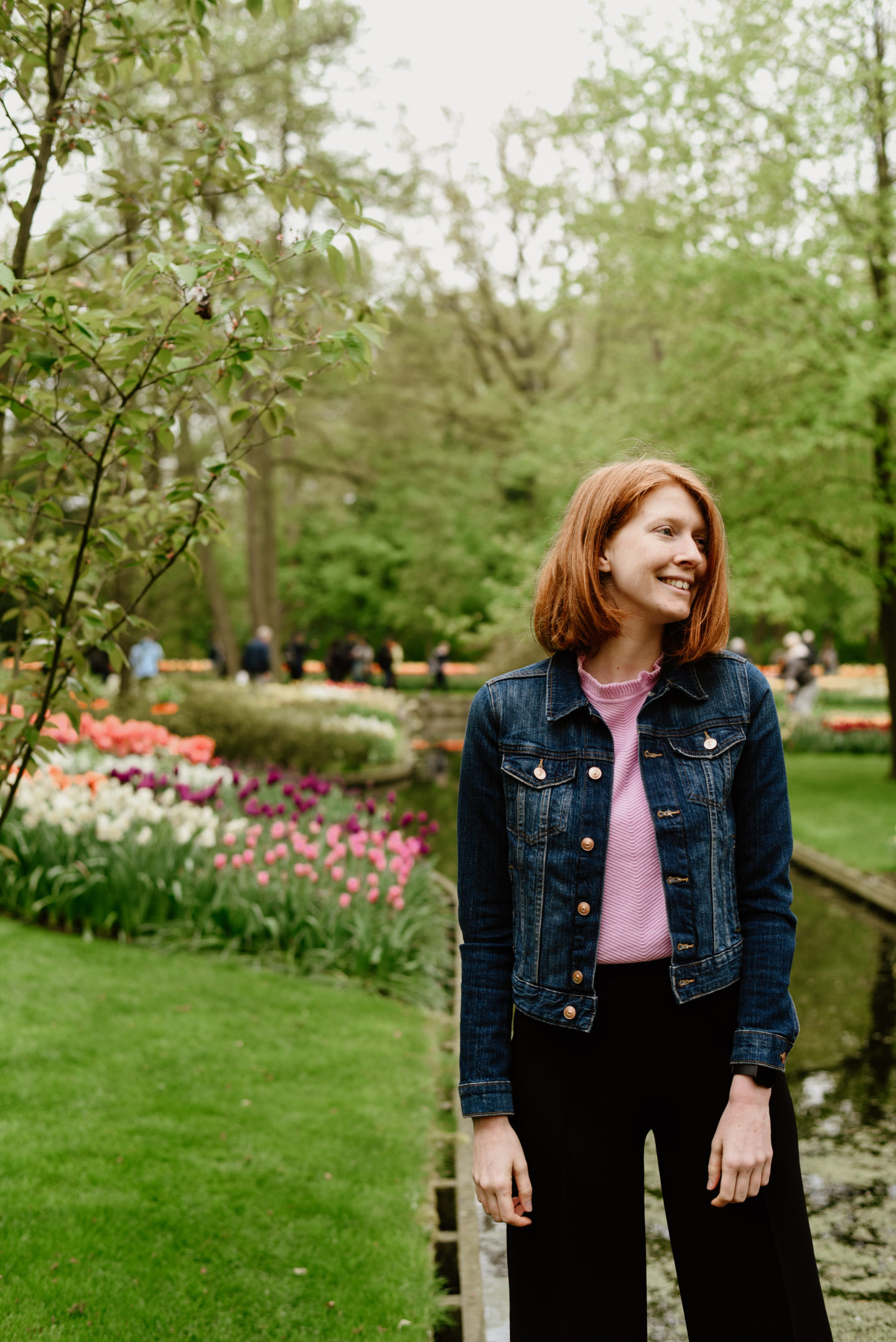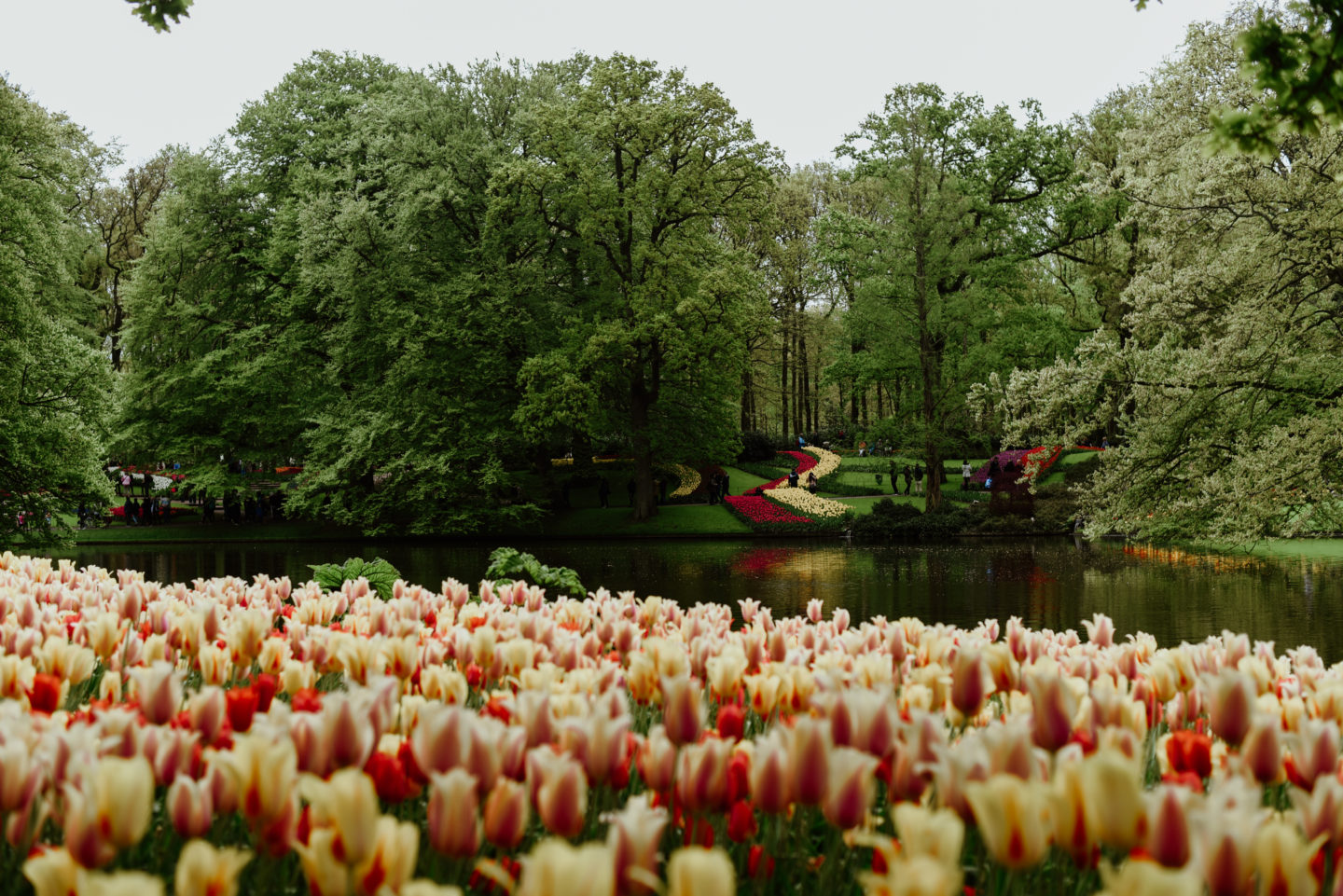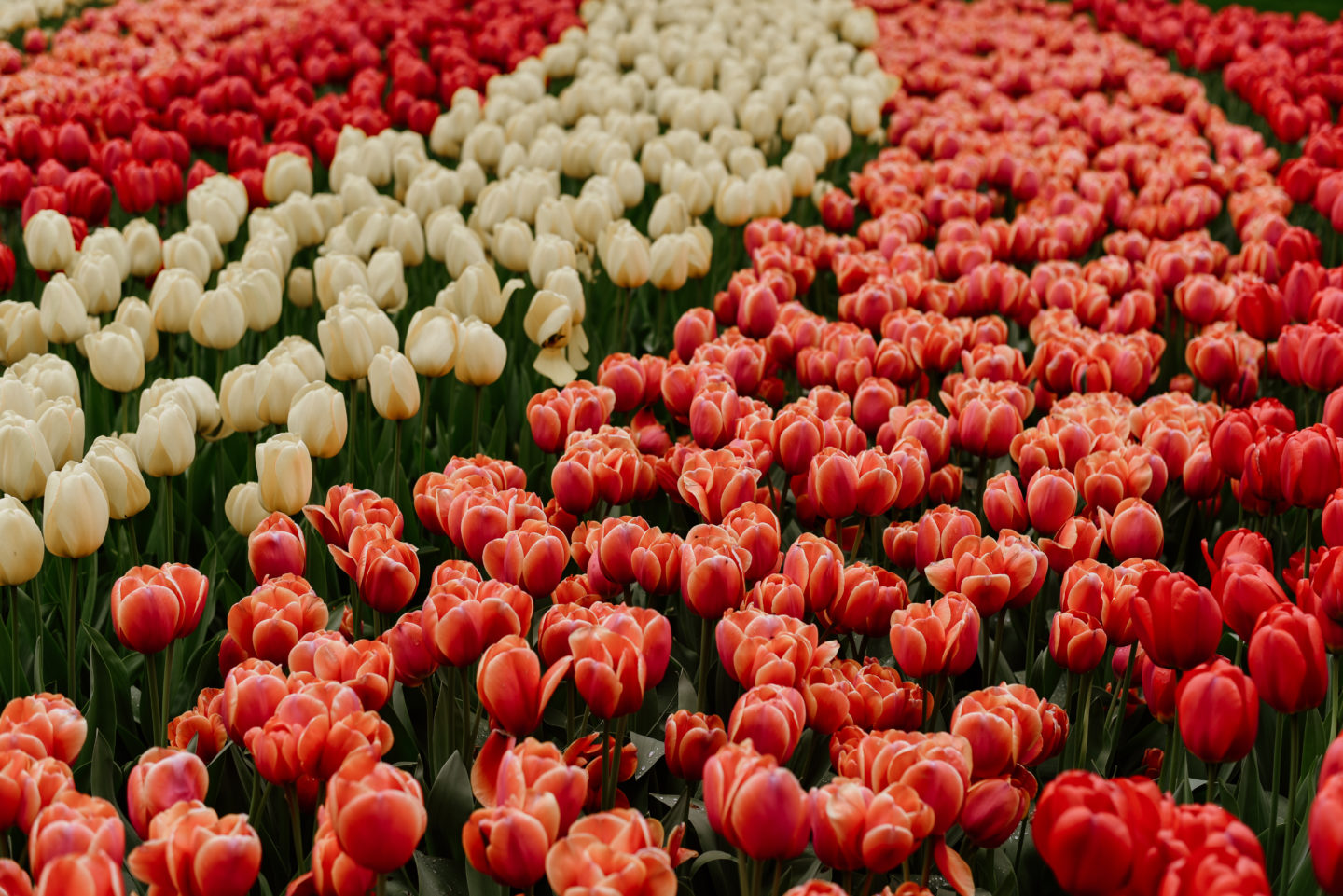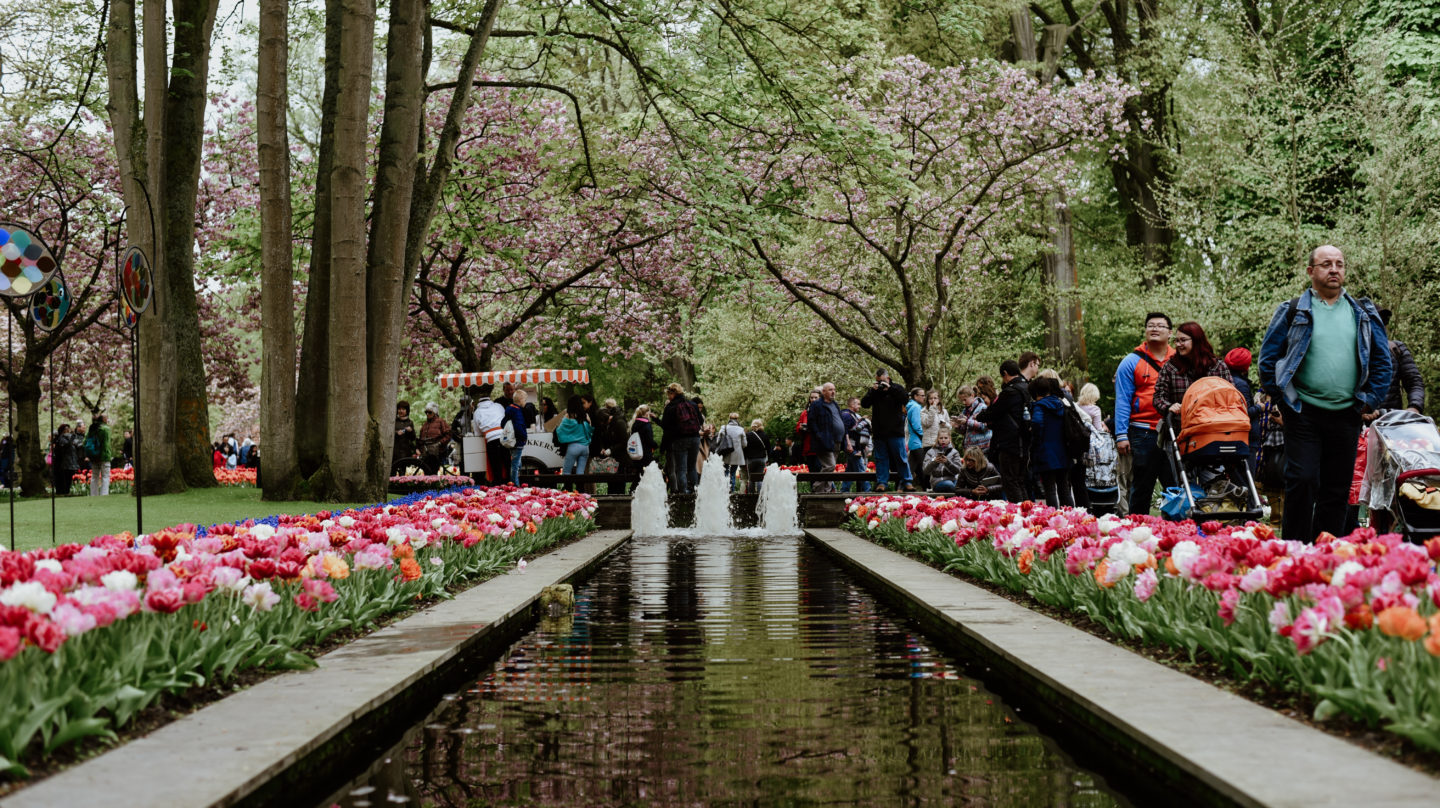 As you might be able to tell from my photos we weren't the only ones in the garden. The crowd was insane. I chose photos with the least amount of people in them, so they don't really show exactly how busy it was. There were parts of the garden that we didn't even get to visit. It was so crowded on the pathways that I felt claustrophobic. It says a lot if you know that Keukenhof is a 32 hectares large garden!
Those 32ha are full of beautifully designed flower beds, installations, landscapes, sculptures and ponds. There's also a typical dutch windmill and lots of beautiful, large walkways lined with (blooming) fruit trees. If you're tired of walking, you could also check and see if there are any special events going on while you're visiting. There are several flower shows and other events being held every day. We sadly didn't get to visit any because the crowd beat us to it.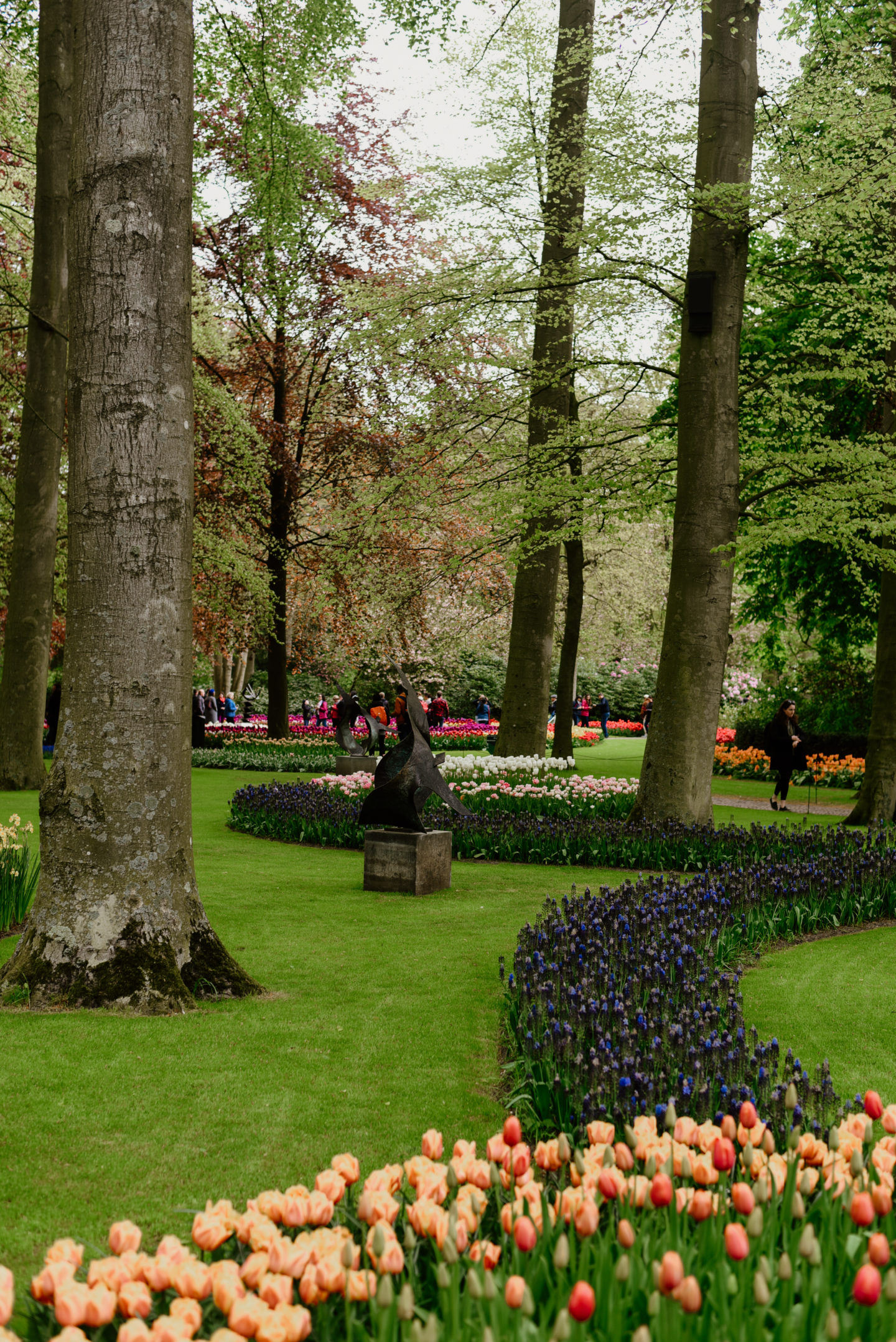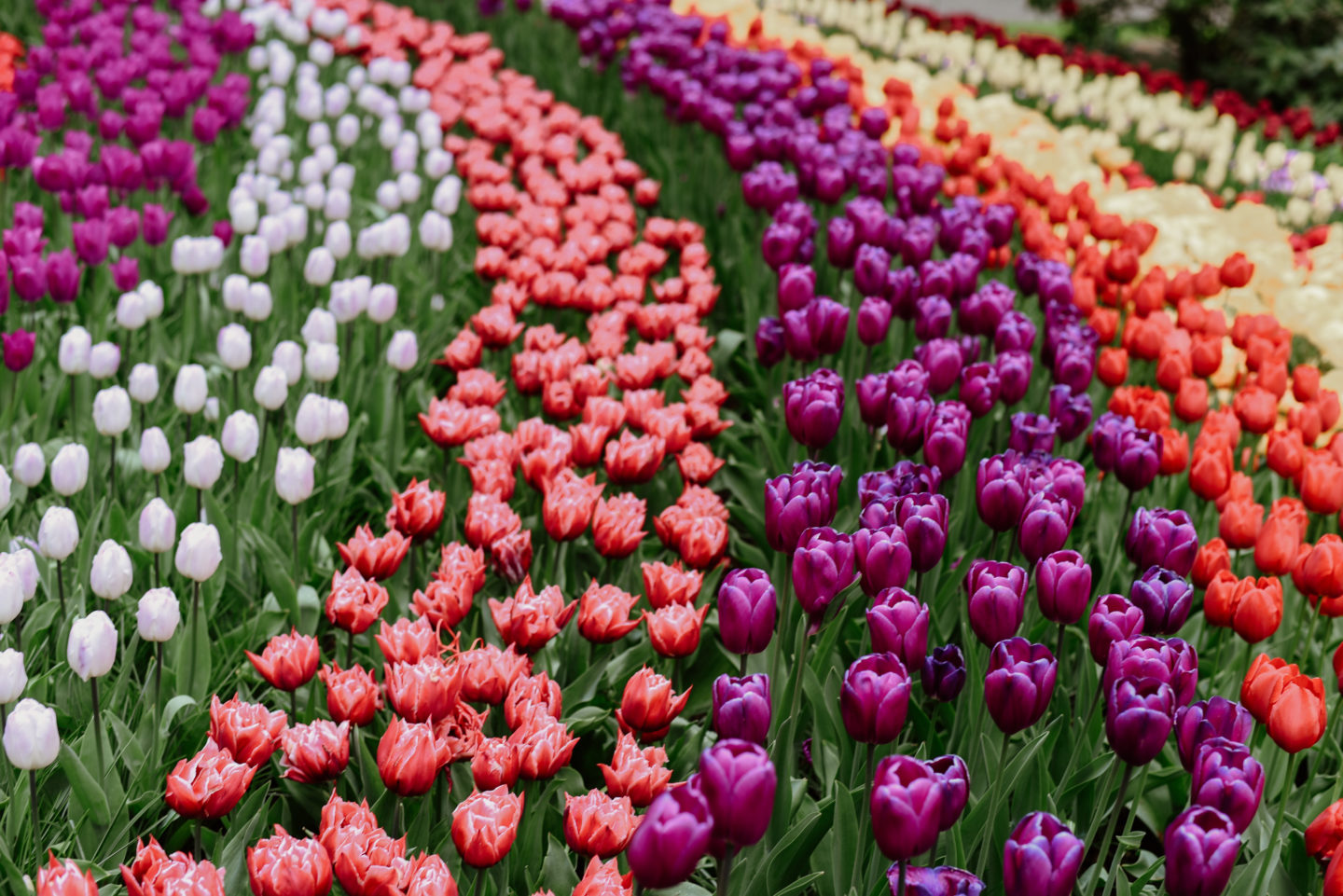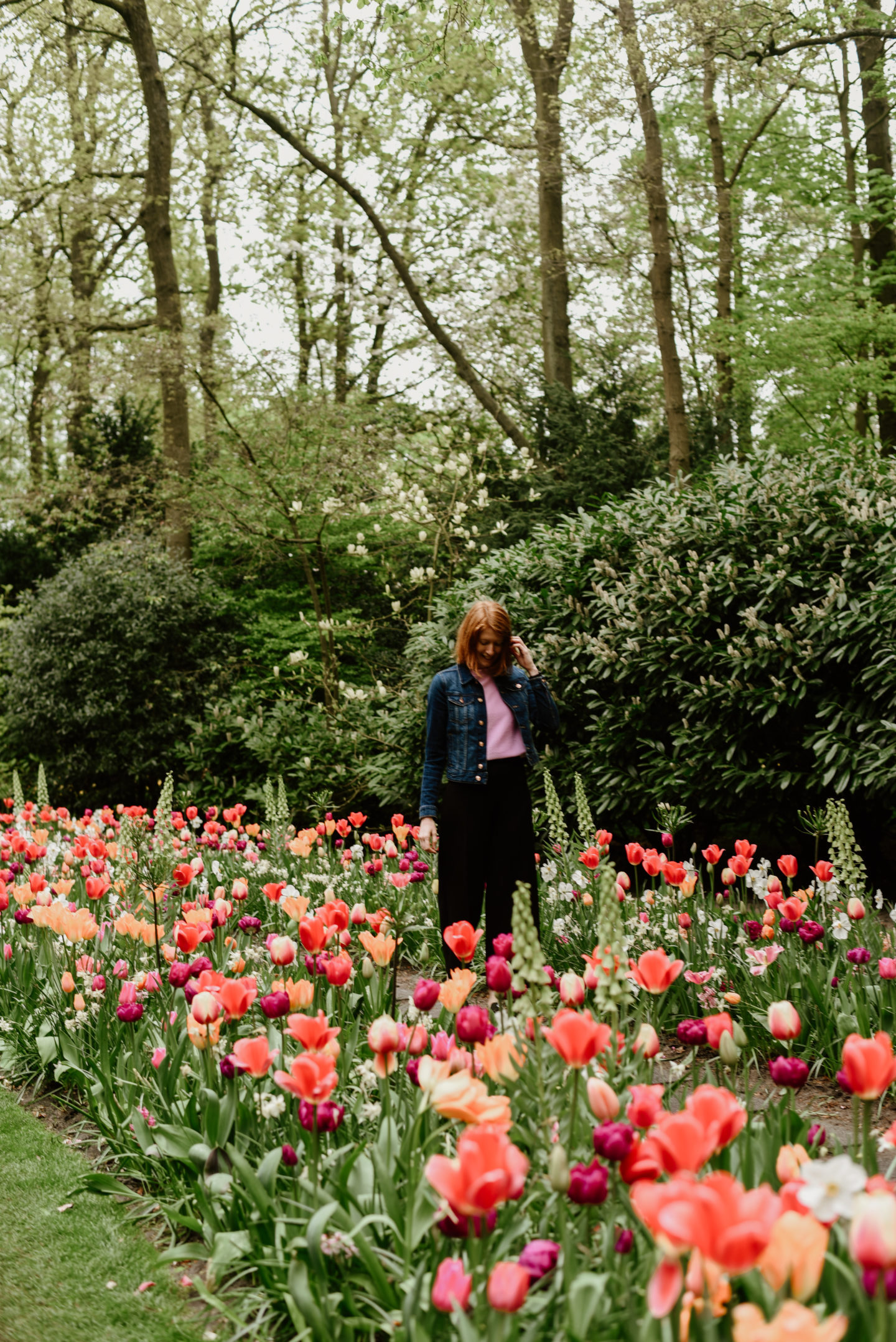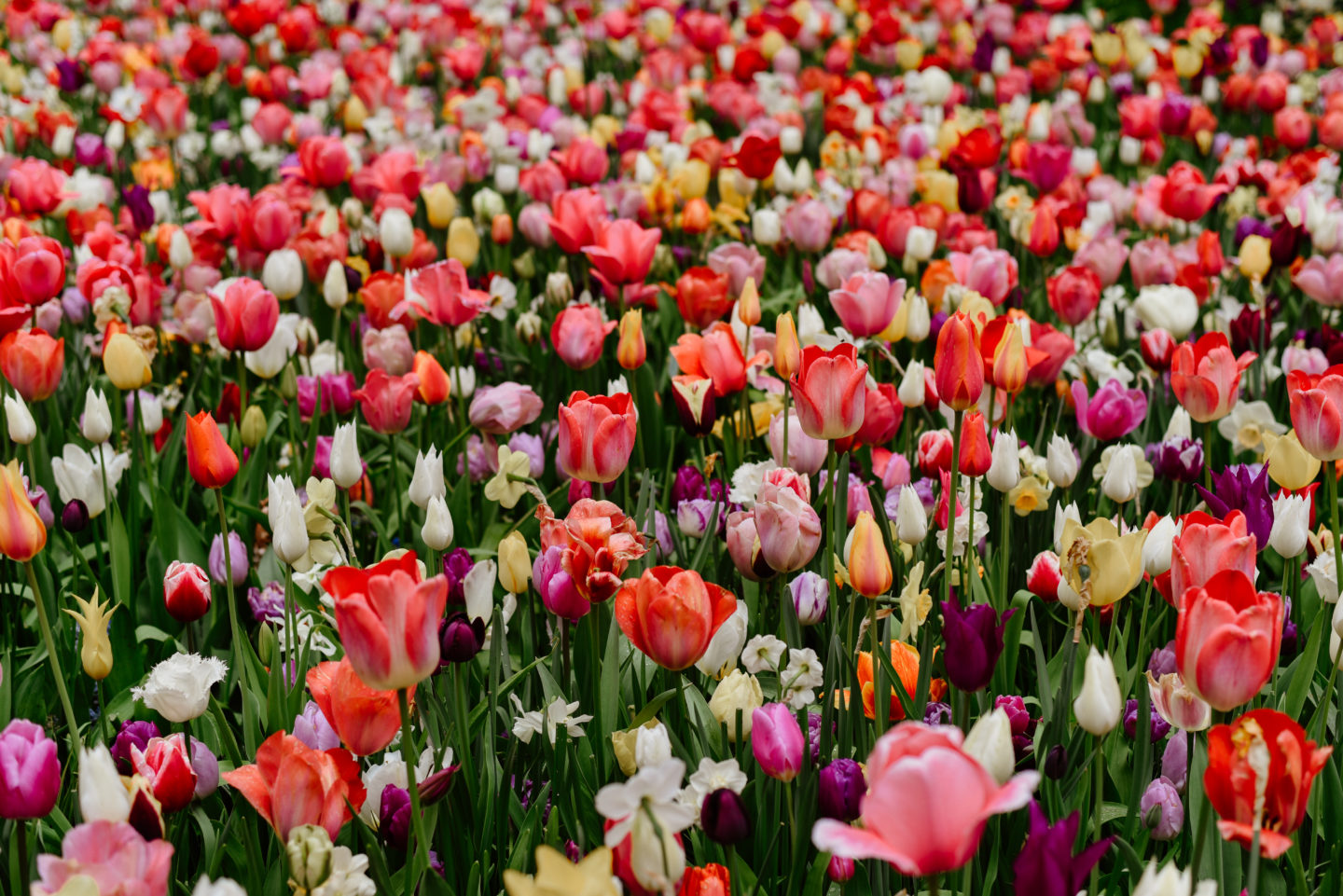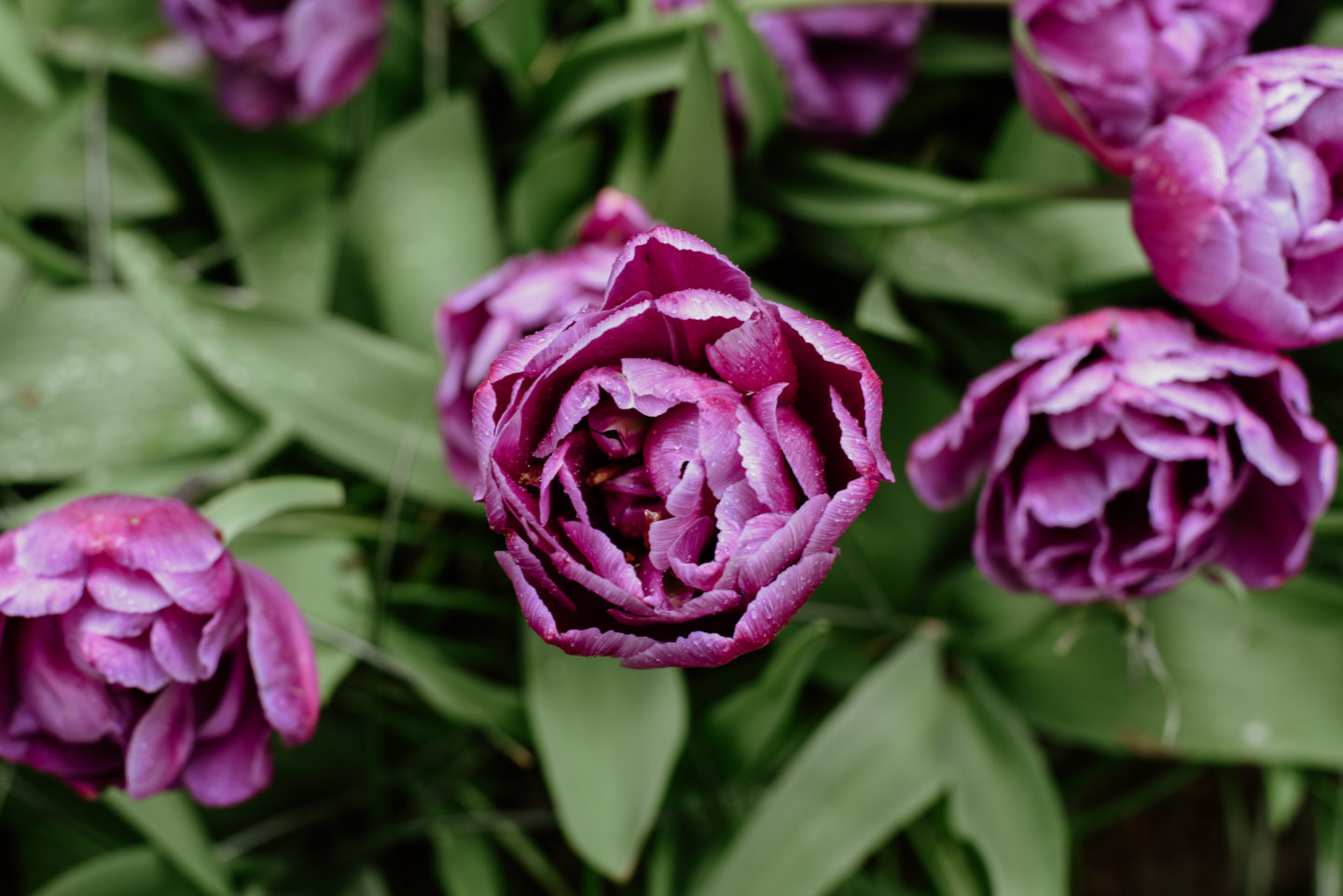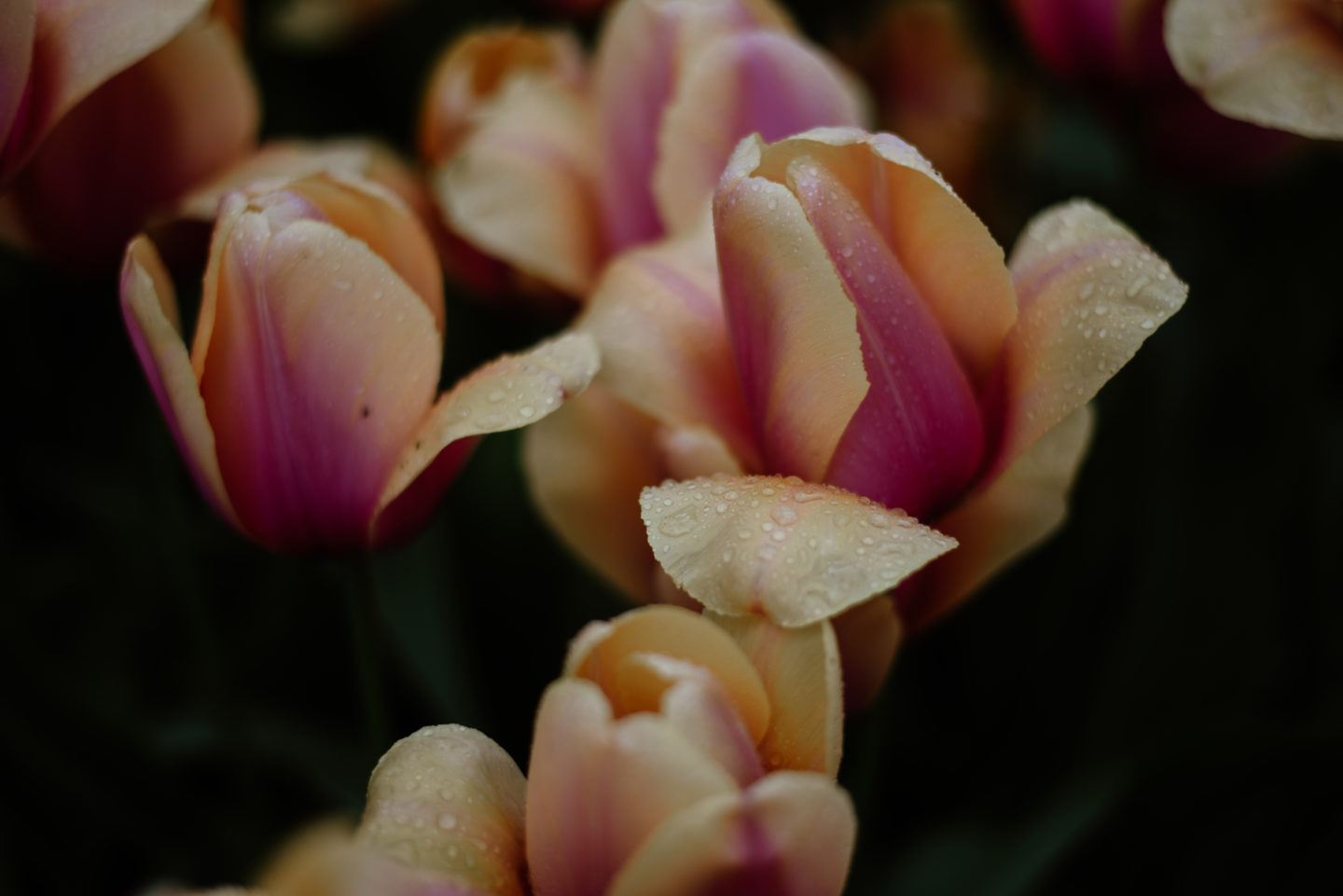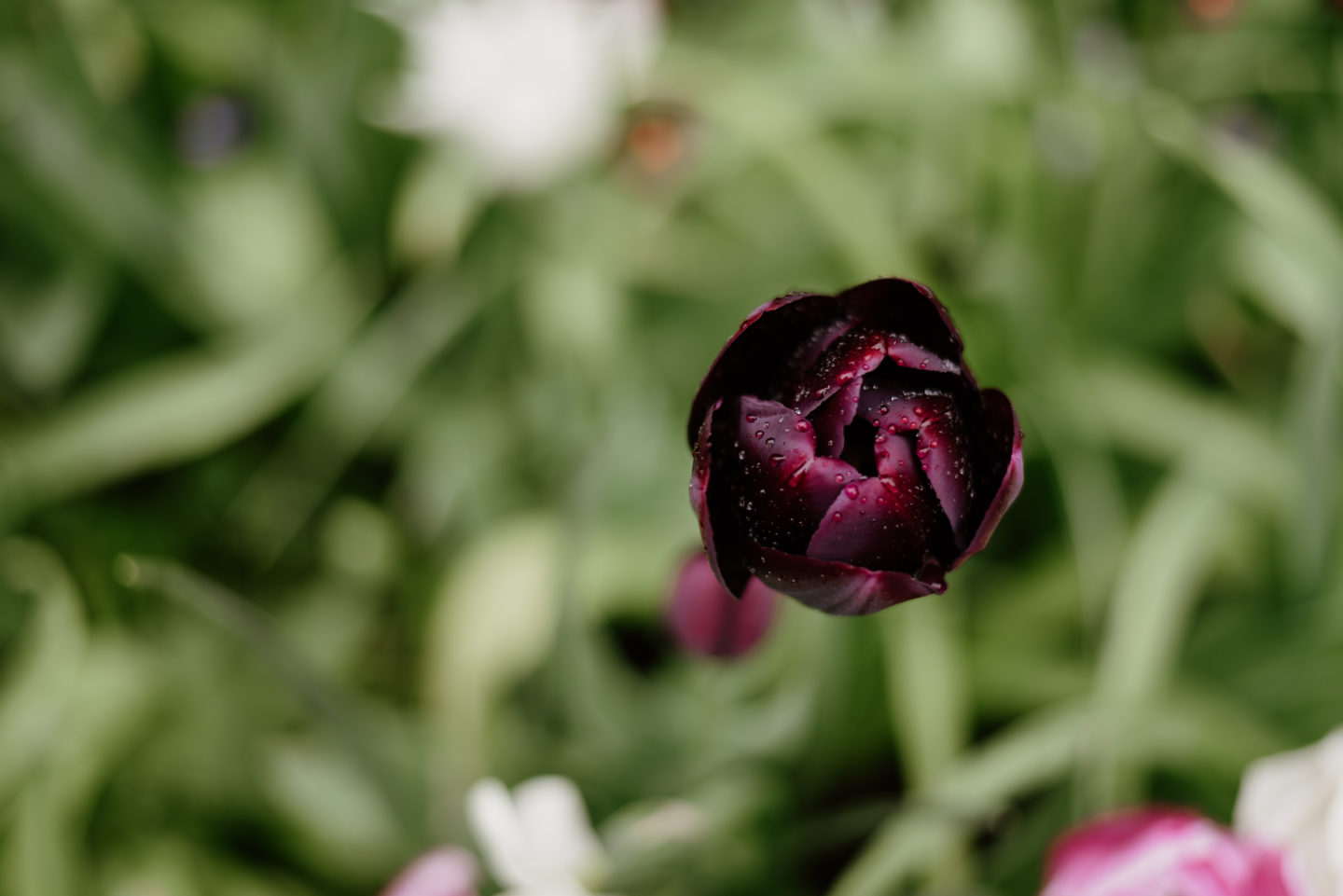 These photos above are my favorites from the day. It started raining around noon and a lot of people went hiding, so we had more space to walk around and take pictures. Aren't the rain drops on the tulips just gorgeous?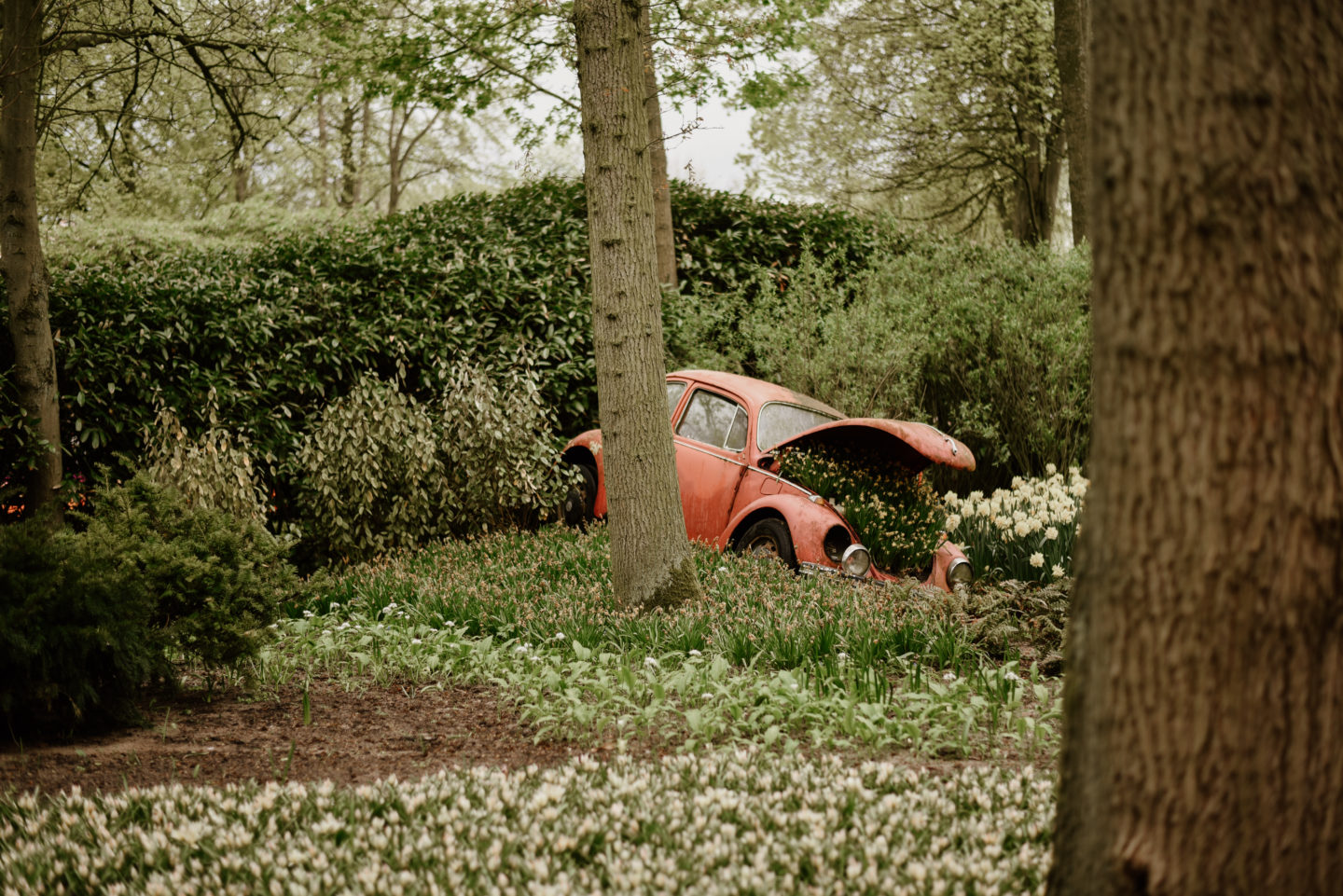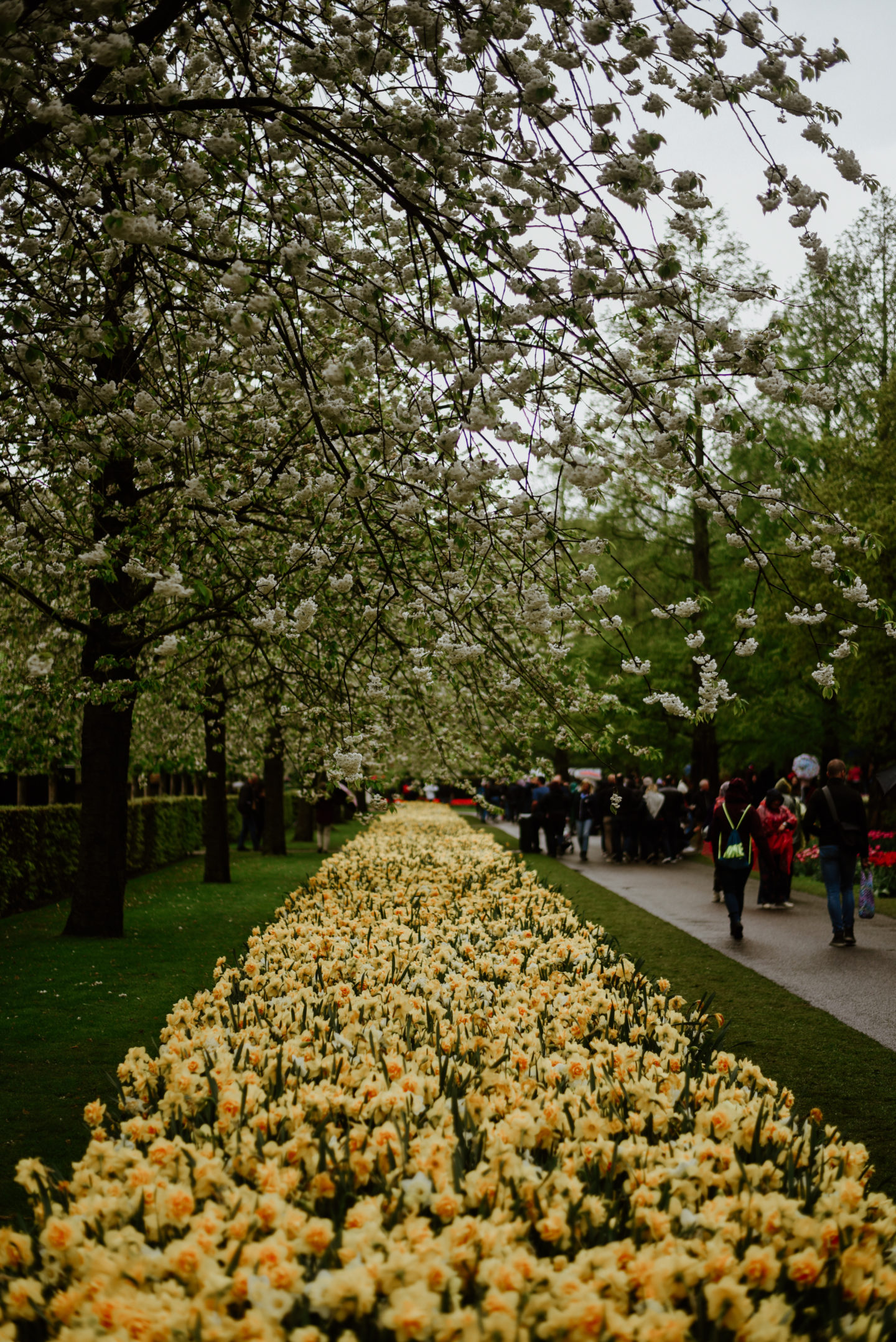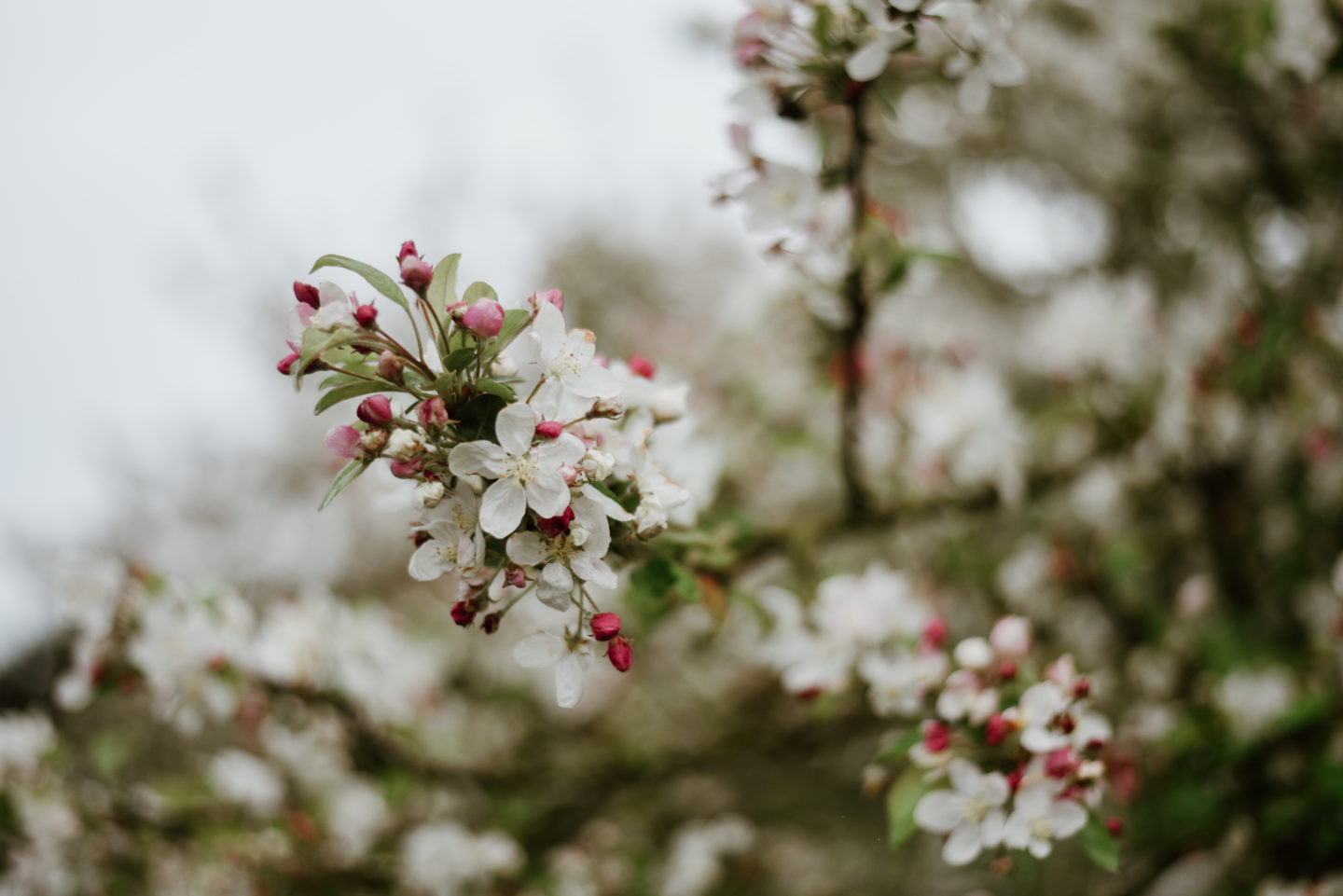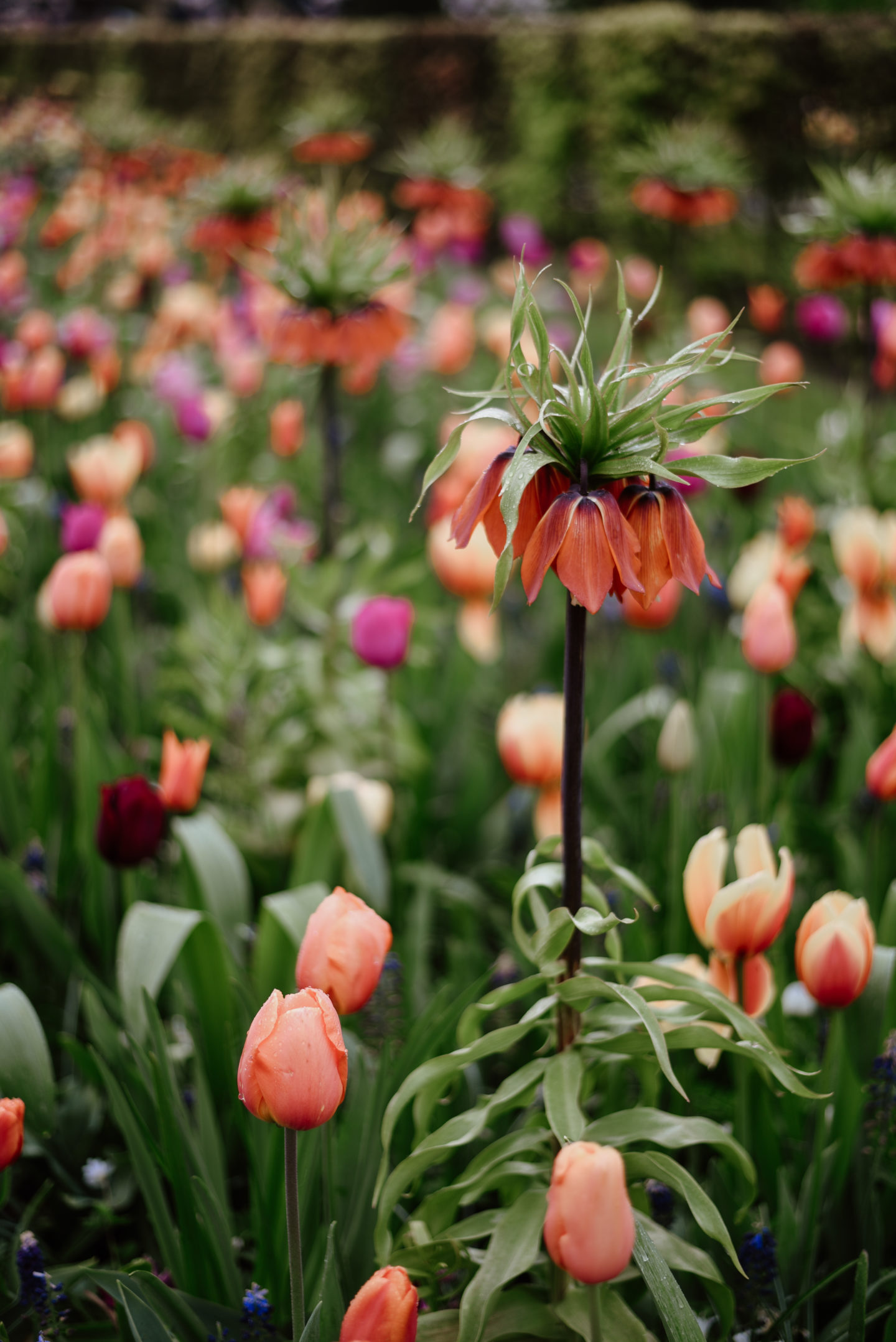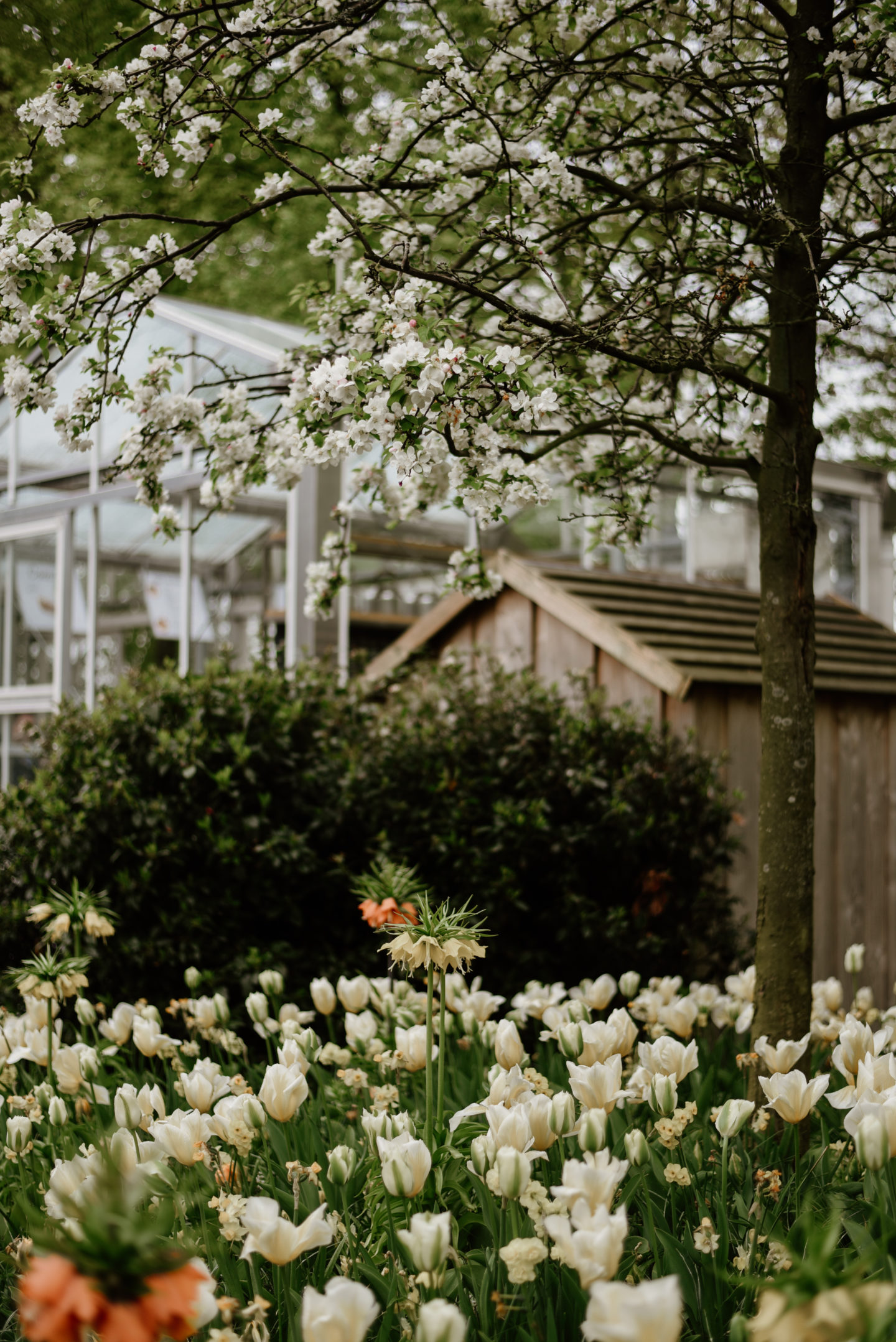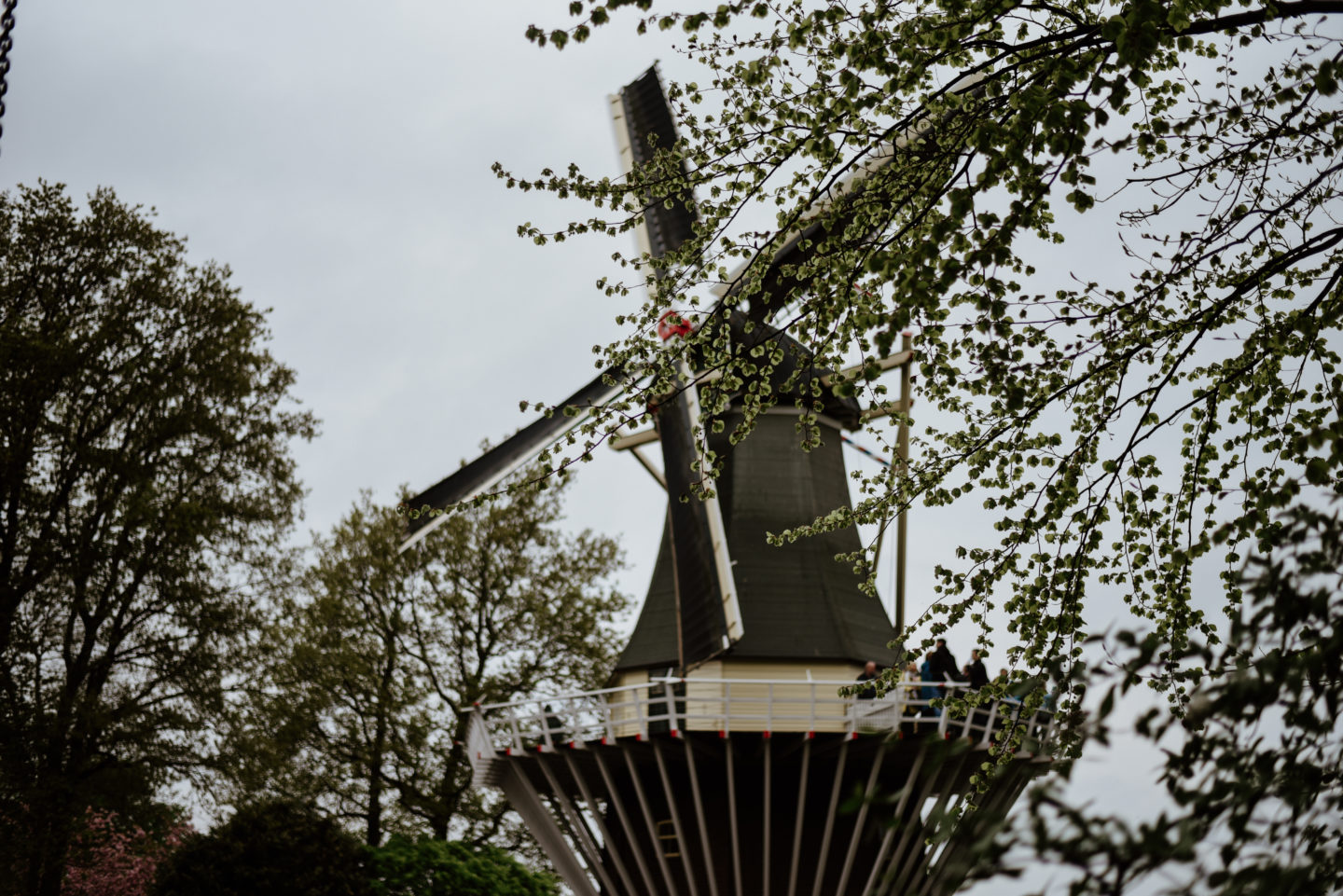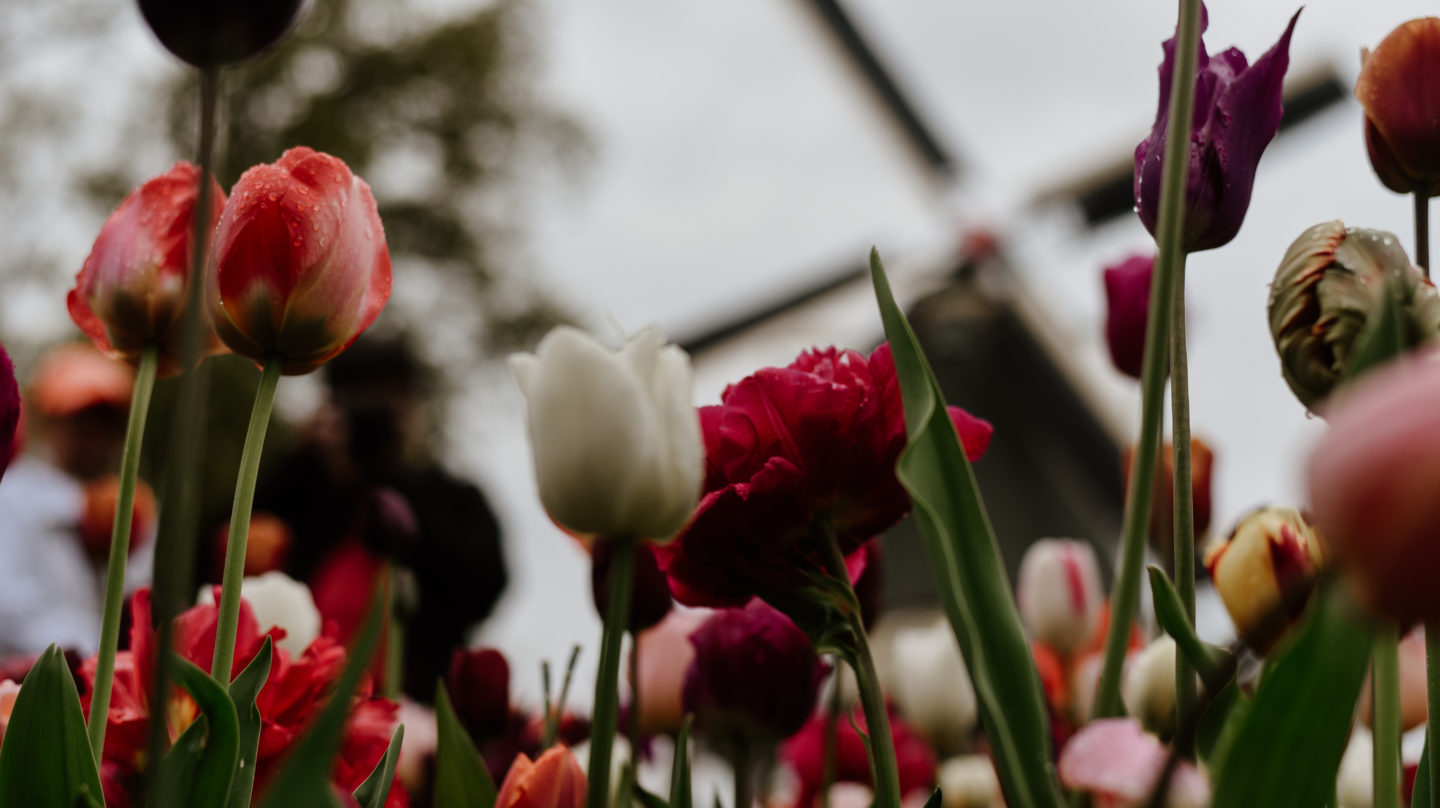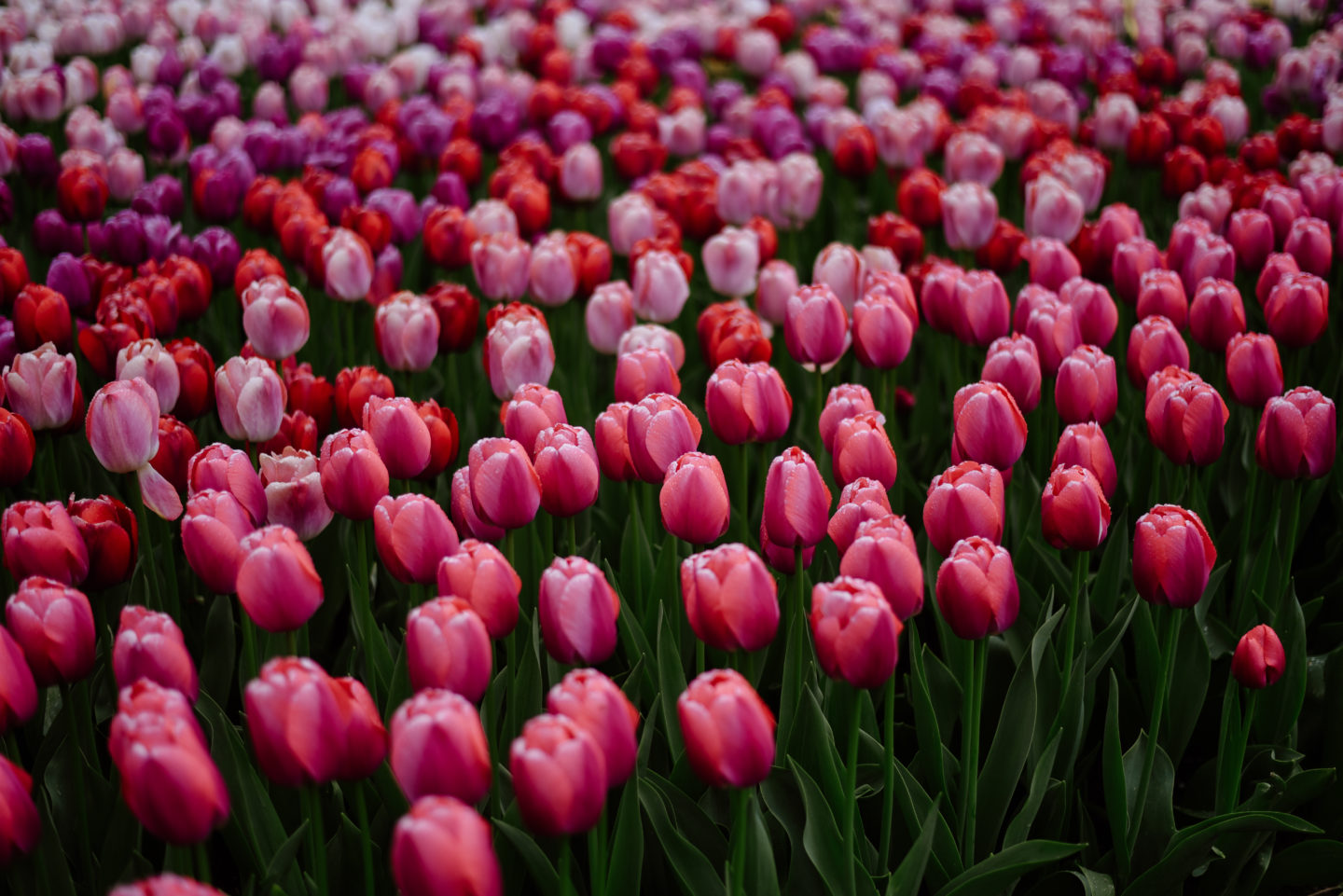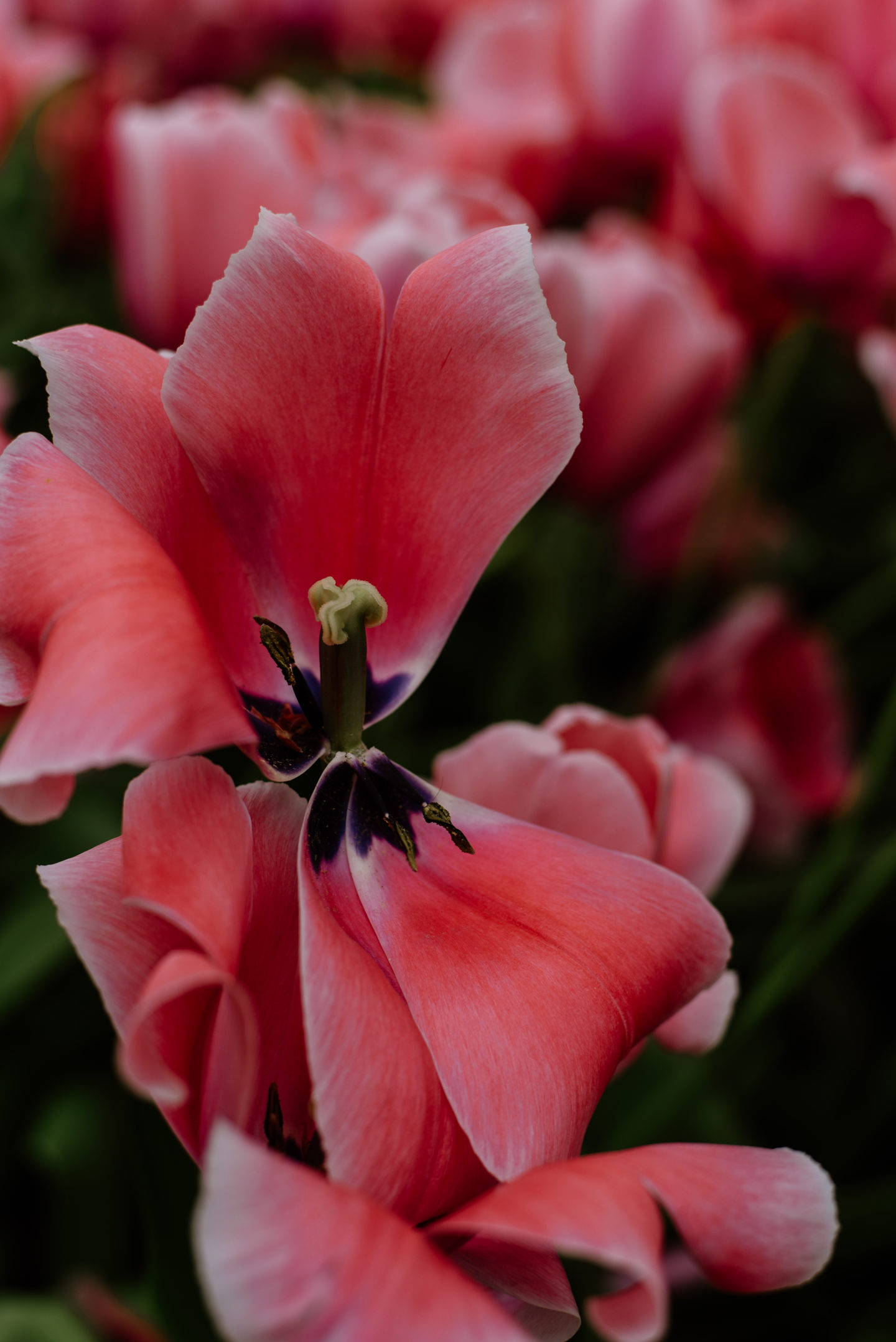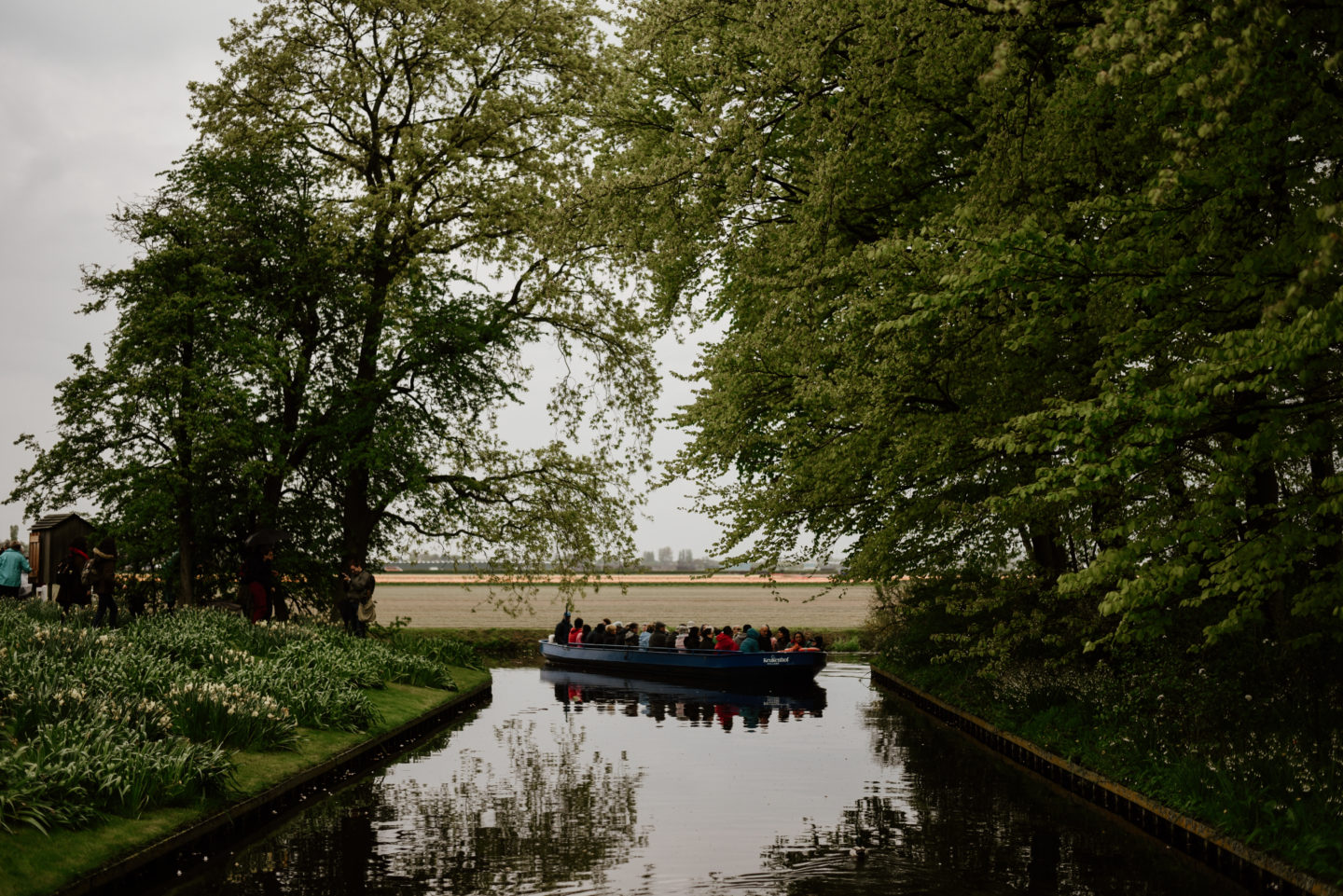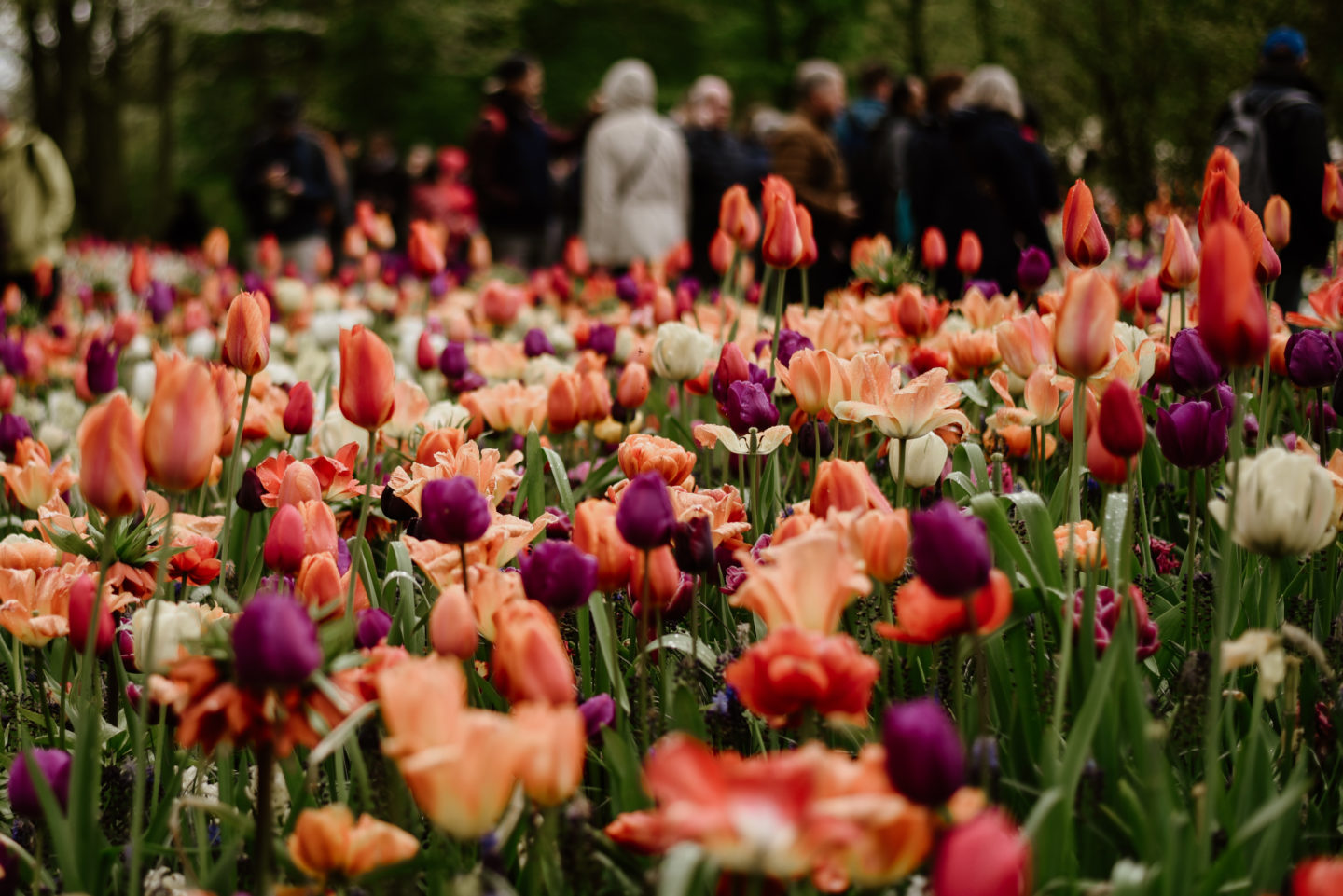 With over seven million flowers, Keukenhof Garden in The Netherlands is the world's largest flower garden. The region is famous for its tulips, but you'll also find plenty of daffodils, hyacinths, cherry blossoms and other spring blooms in Keukenhof. What you will not find in Kekenhof are large fields of tulips like the ones you often see on social media. Those are privately owned fields from local growers. You could combine your visit to Keukenhof with a bike tour in the larger area if you'd like to see those fields. Whatever you do, these fields are private property and should never be entered without permission! Please don't be that person!
According their website, the history of Keukenhof starts all the way back in the 15th century! Back then, the garden was used to grow supplies for the castle kitchen. Hence the name Keukenhof which translates to "Kitchen Garden". The garden as we know it today got its start in 1949, when a group of local tulip growers decided to use the garden to show their creations to the public. The concept opened to the public for the first time in 1950 and has been a great success ever since. In most recent years the garden reported nearly one million visitors spread over eight weeks each spring. No wonder it was so busy, haha!
Keukenhof Gardens are open every year from mid-march to mid-may. The highlight of the season is usually around mid April, which is when we went. All information is on their website.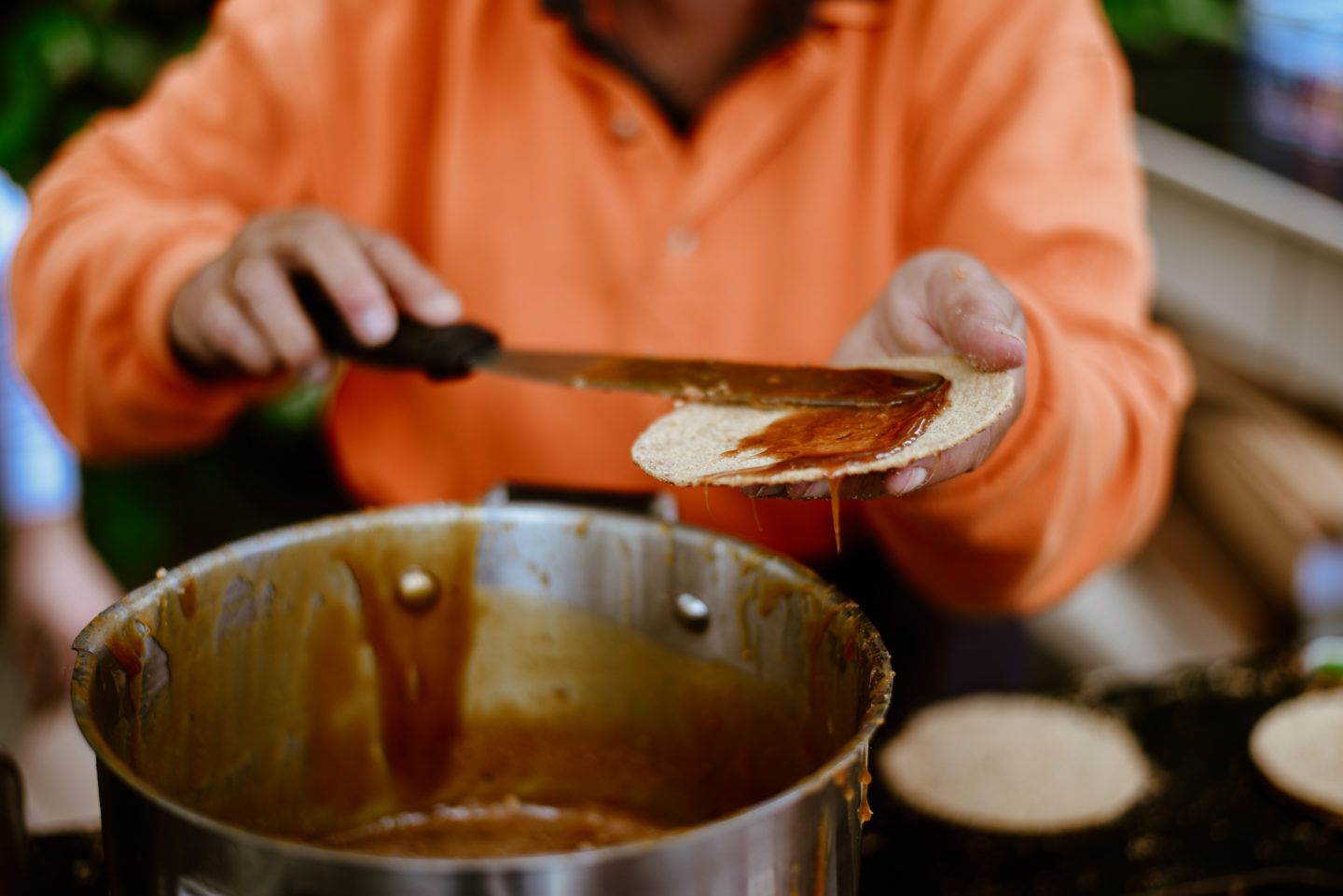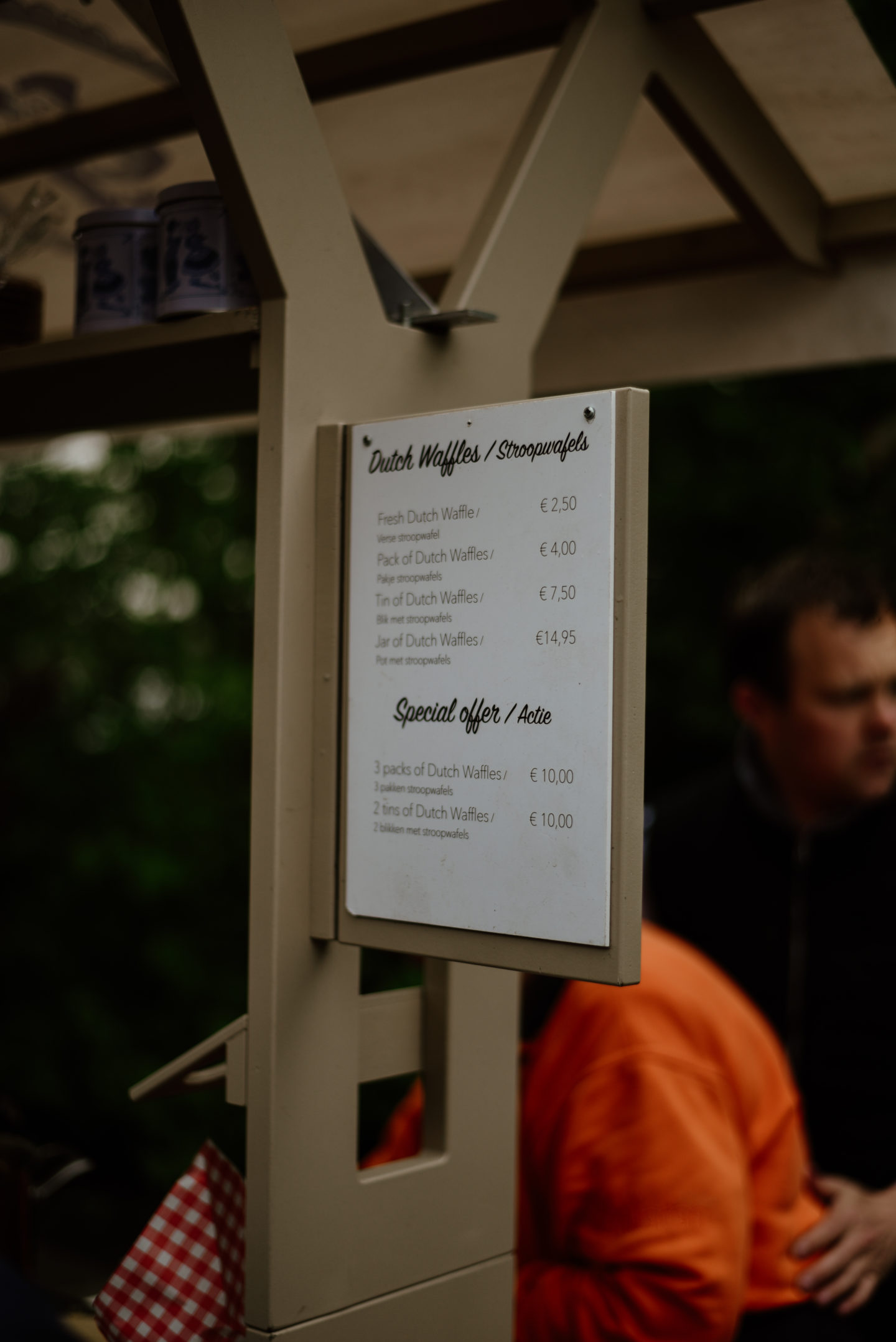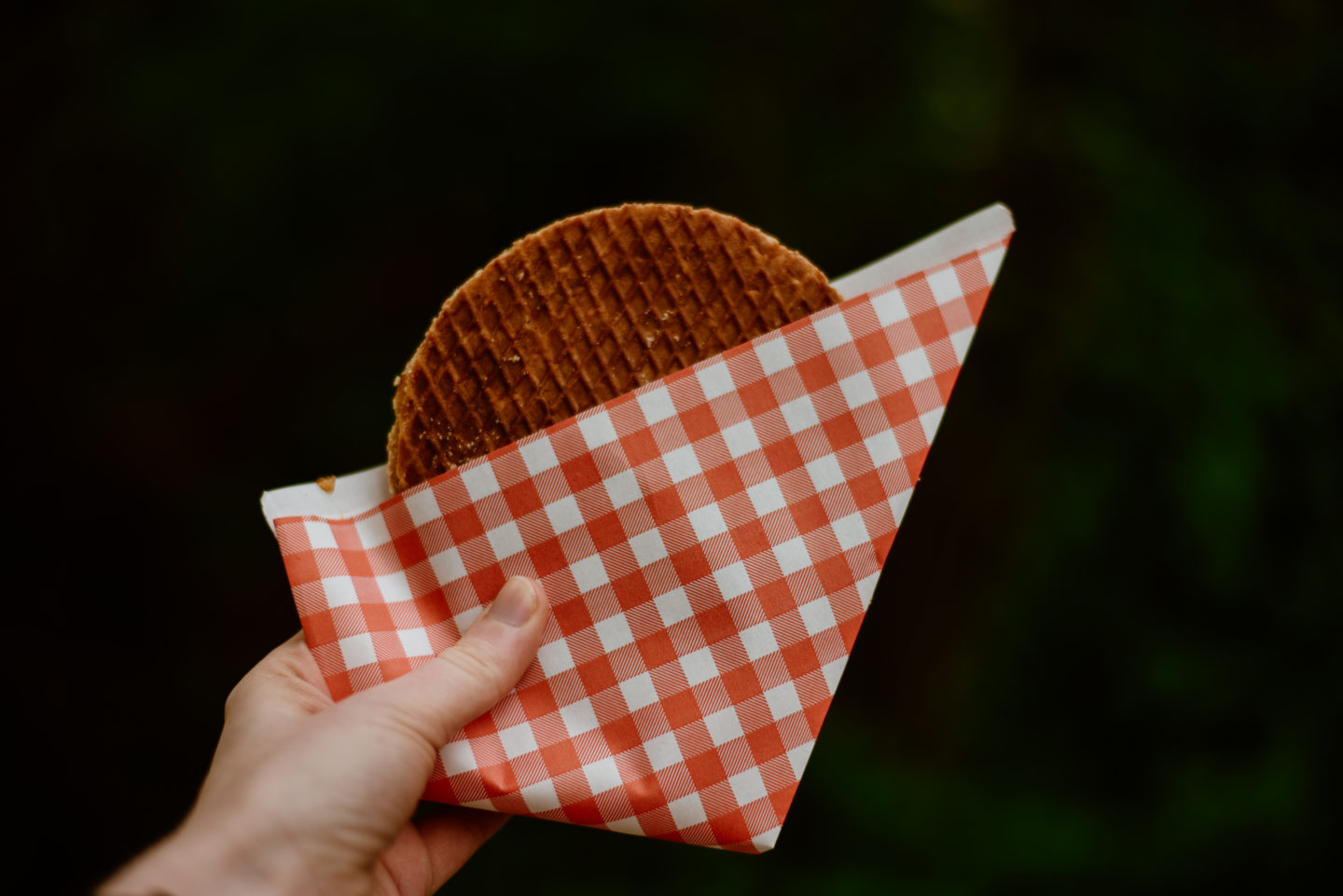 Don't forget to buy a fresh stroopwafel before you go home!