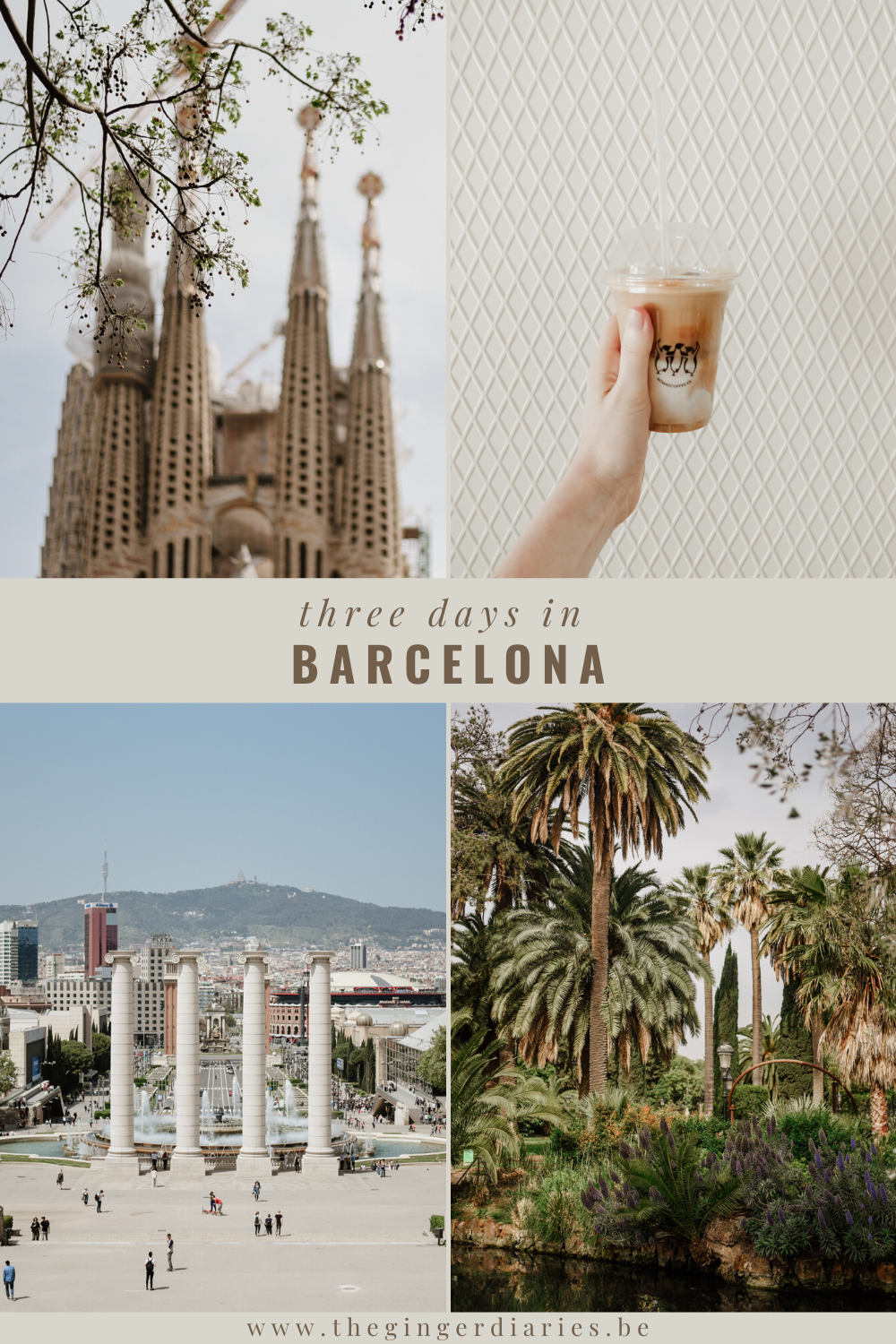 For many Belgians Barcelona is the city of tapas, palm trees, sangria and shopping on Las Ramblas. But however enticing that may sound, the Spanish city has never really won me over. In 2018 I visited Barcelona for the third time and it was the third time that I left feeling… underwhelmed? Then why did I go, you ask? Because my younger sister, who until then never traveled anywhere but to Edinburgh, really wanted to go. And our birthdays happen to be close together, so we made it a birthday sister trip!
DAY 1: Las Ramblas & El Born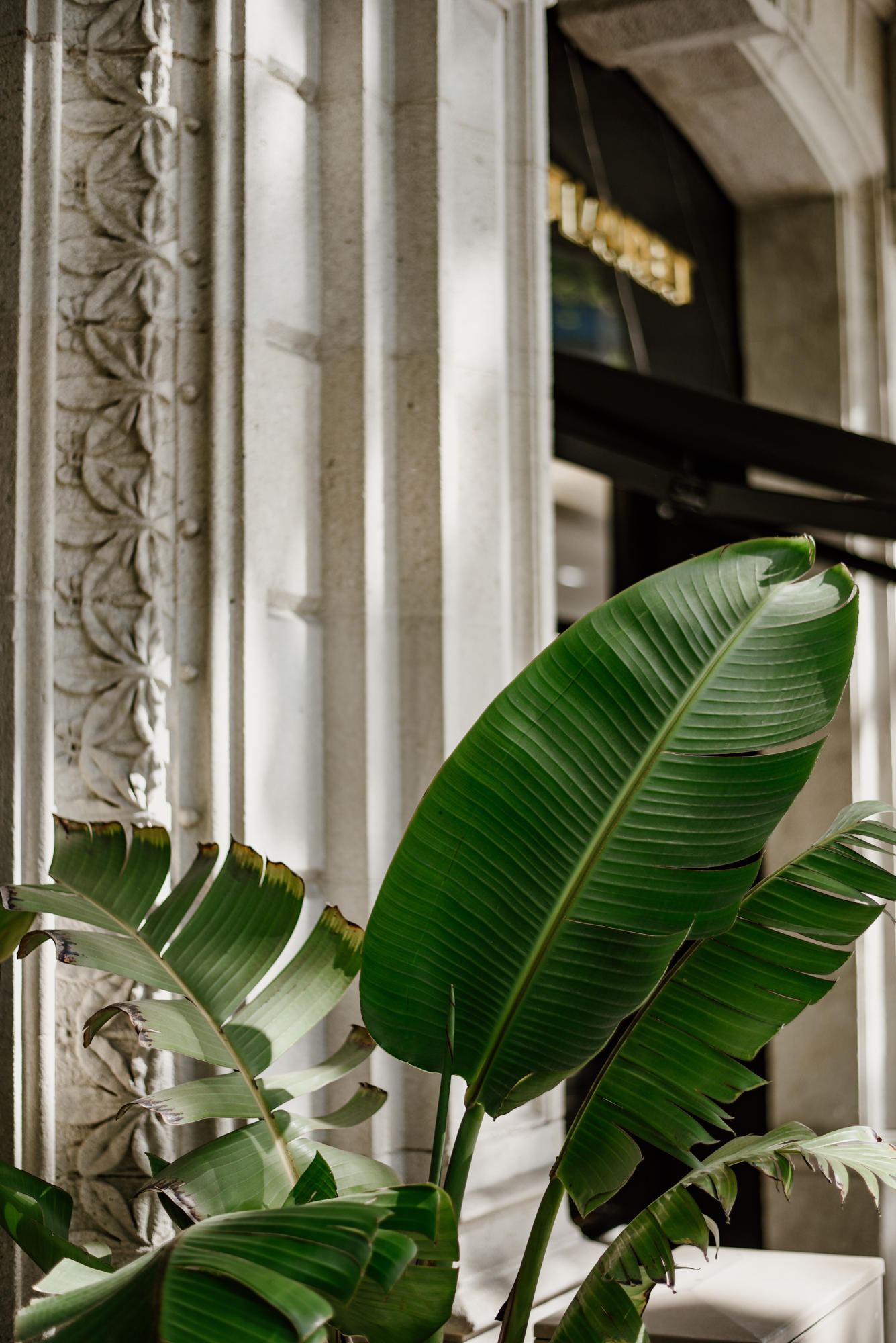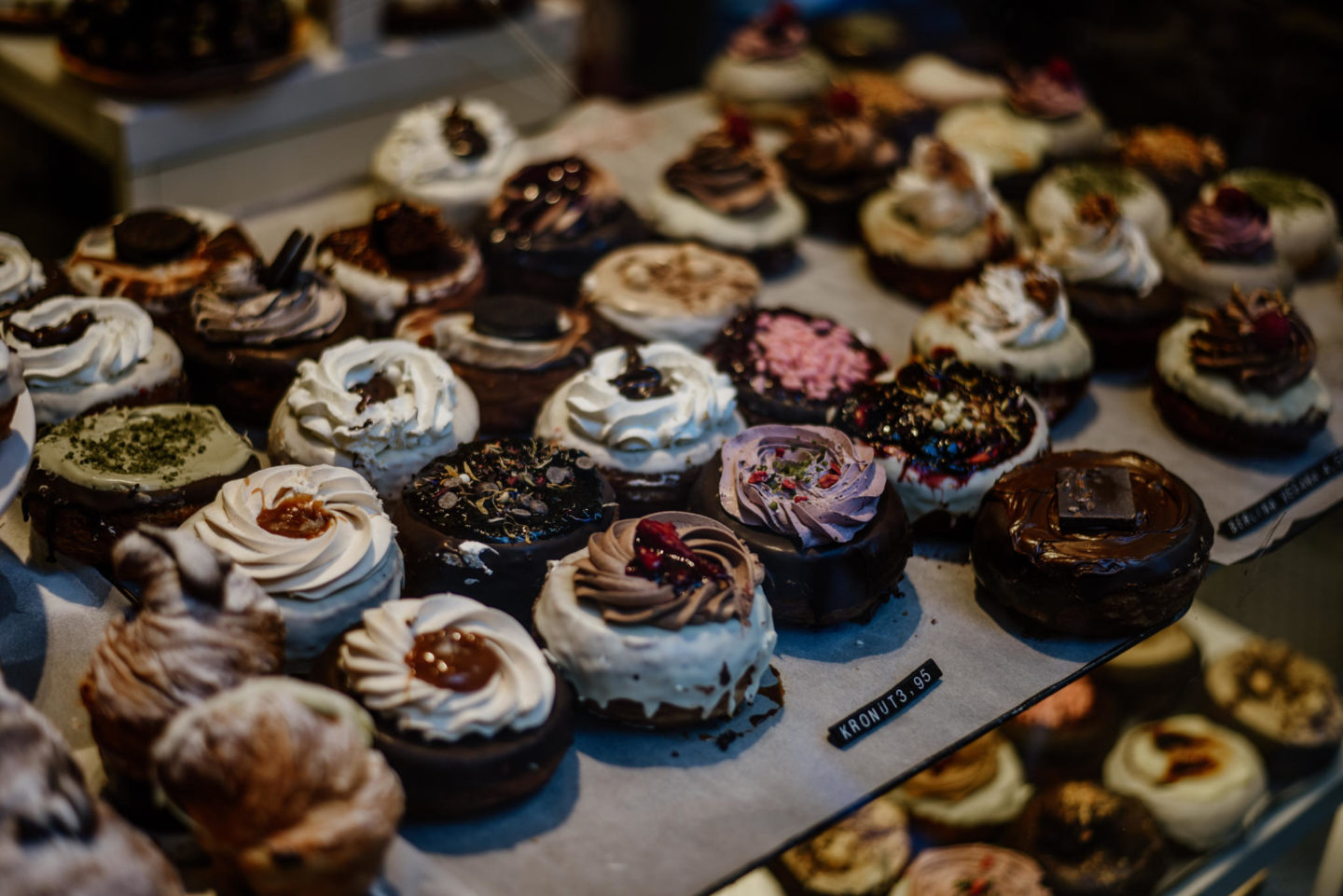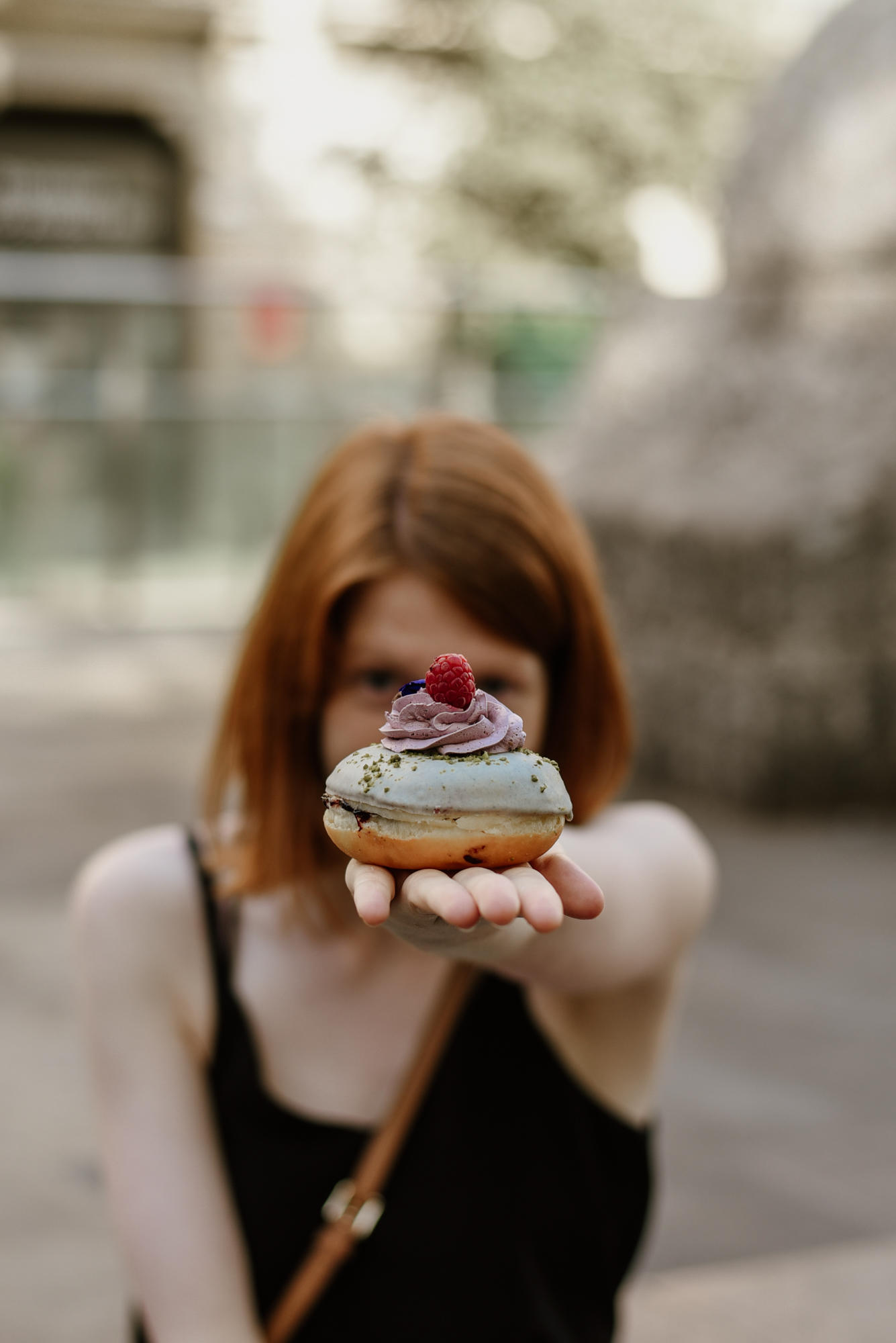 Not going to lie: it also helps that Barcelona is one of the easiest and cheapest cities to fly to from Belgium. There are (before corona) dozens of flights per day, so you can basically pick the departure time that suits you best. I love flights that leave around 10AM, so I don't have to get up too early to catch my plane. We landed in BCN around noon after a 2h30min flight. We checked in to our hotel and then immediately made our way to Chök (Carrer del Carme 3) for some afternoon treats. Their over-the-top donuts are simply the best!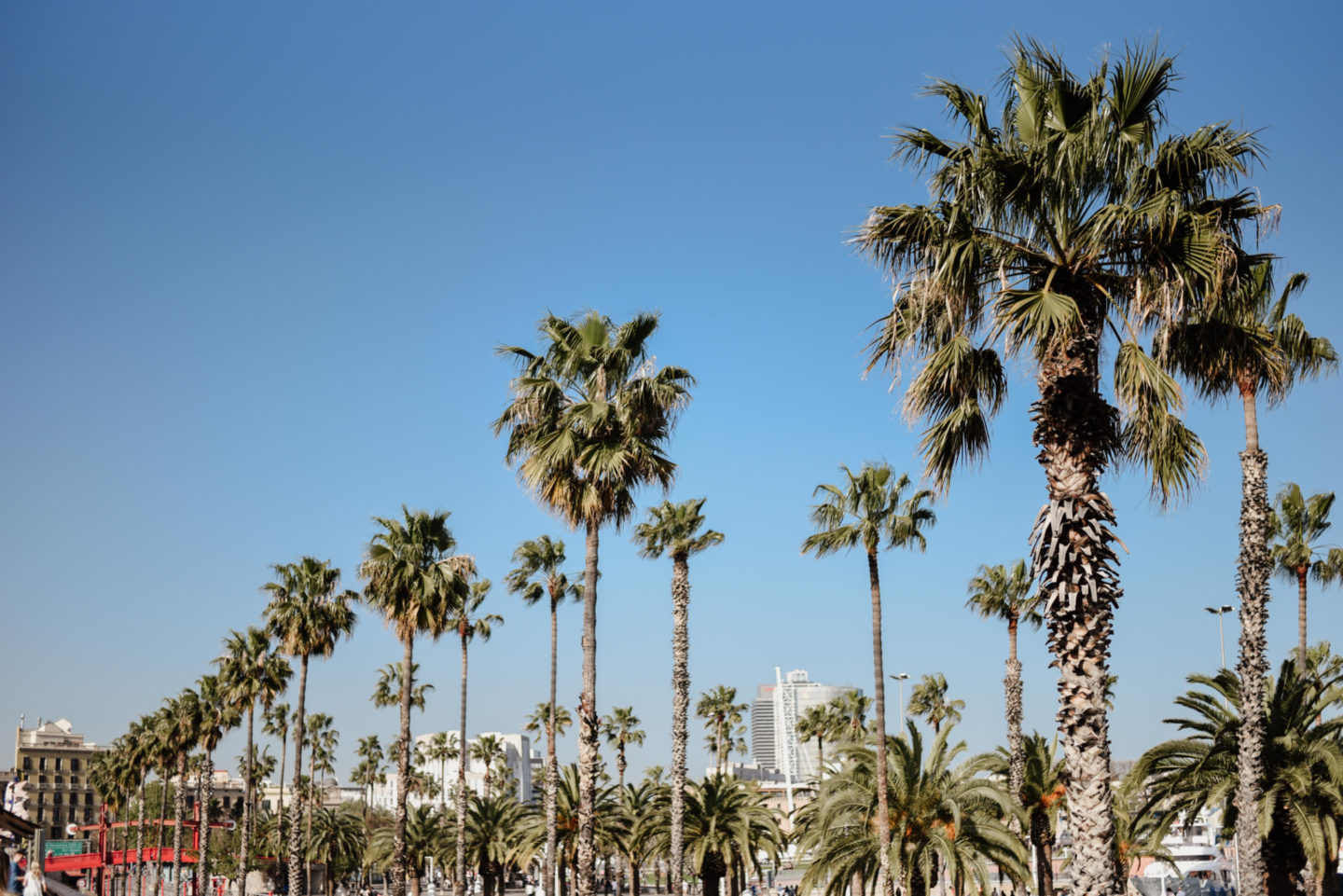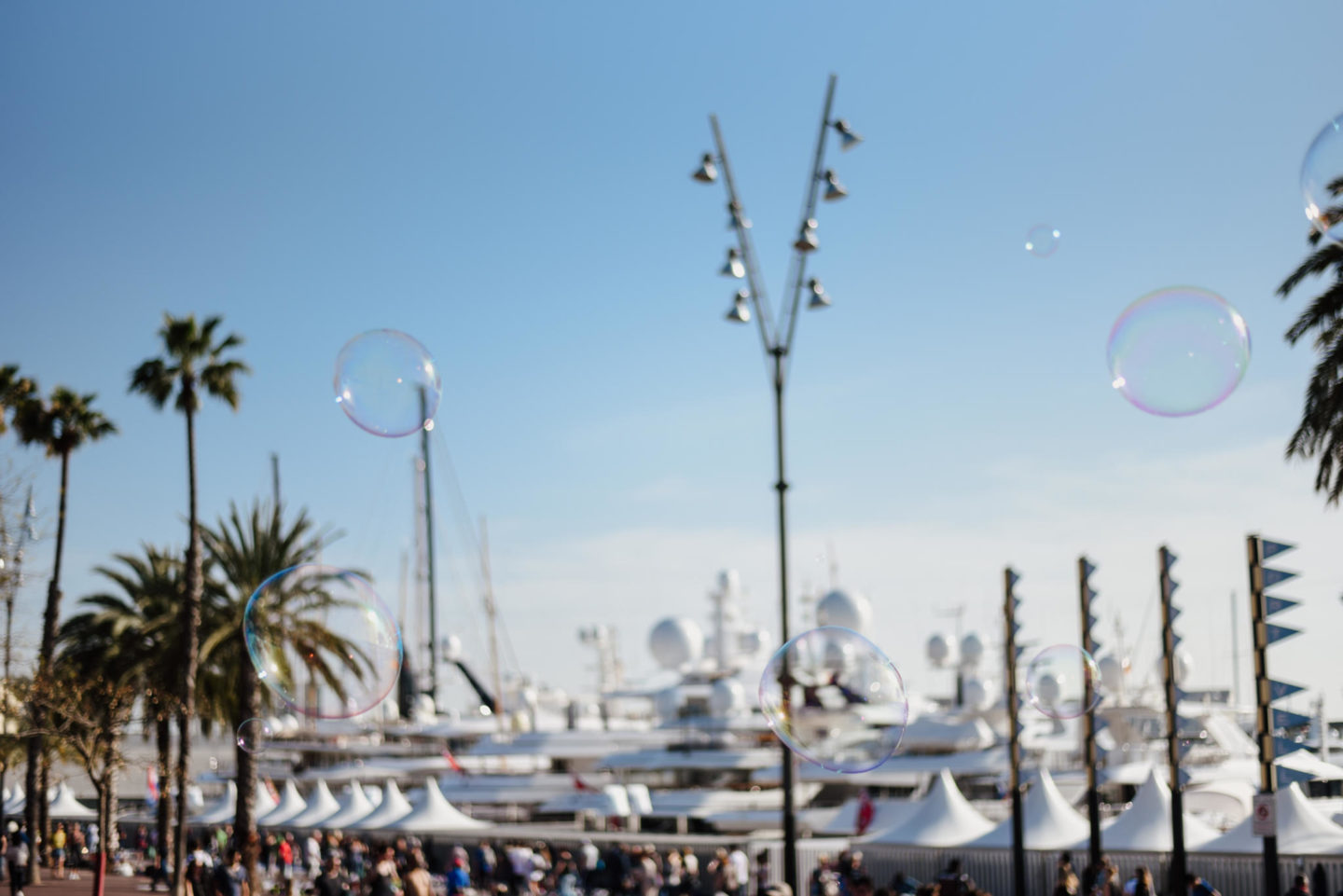 We then followed the Ramblas all the way to the Mirador de Colom, then turned left towards the marina. The large walkway is lined with palmtrees and gives you views over the exclusive boats. It's one of my favorite places in the city. You can follow the walkway all the way to Passeig de Joan de Borbó. Once you reach that point you can turn right to go the beach or have brunch/lunch at Brunch & Cake. We were satisfied and wanted to do a little shopping, so we crossed the street to the left and headed into the El Born neighborhood. El Born is home to many independent shops and smaller, often local brands. Here you'll also find lots of cute cafes and lunch spots such as LULU (Av. del Marquès de l'Argentera 7).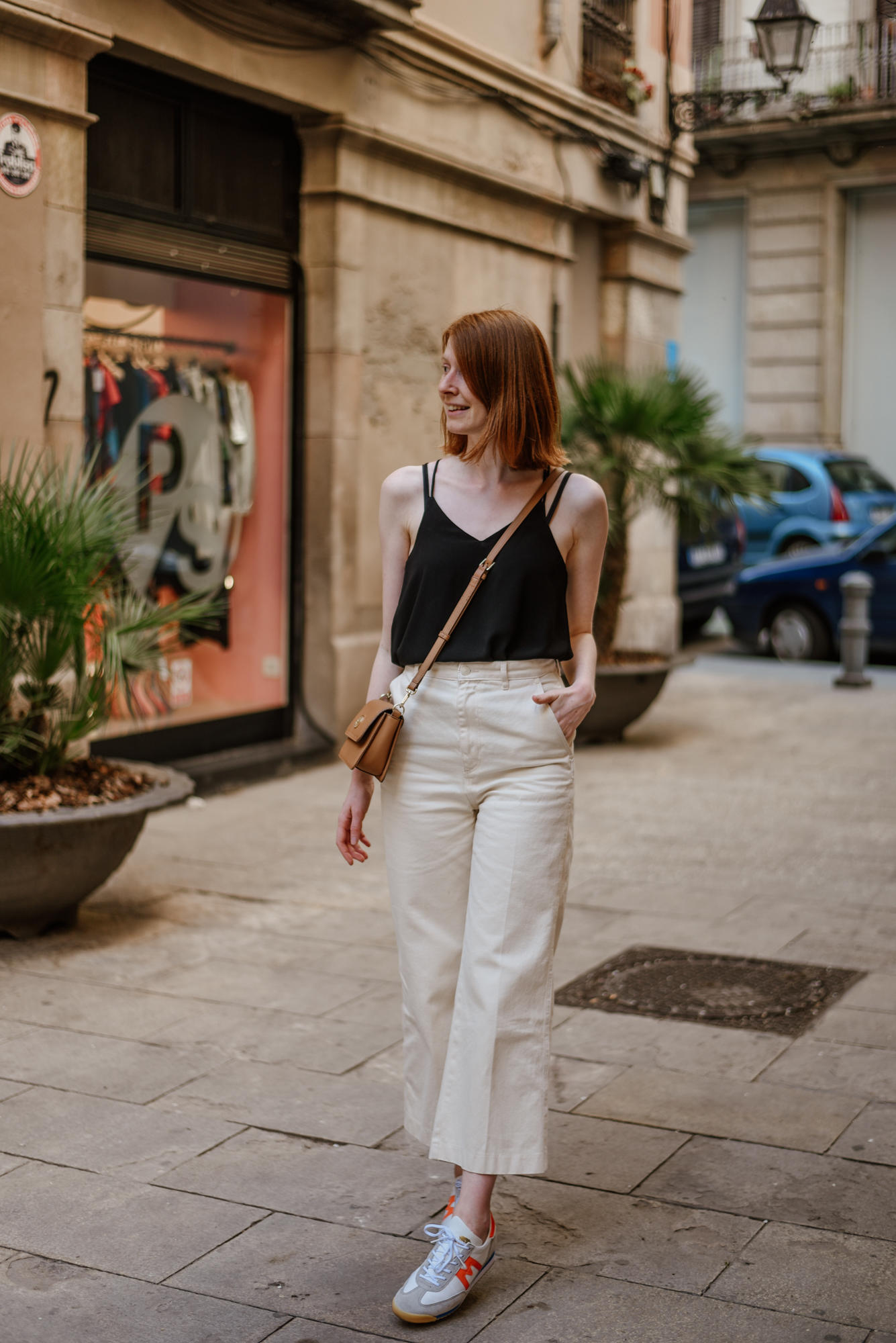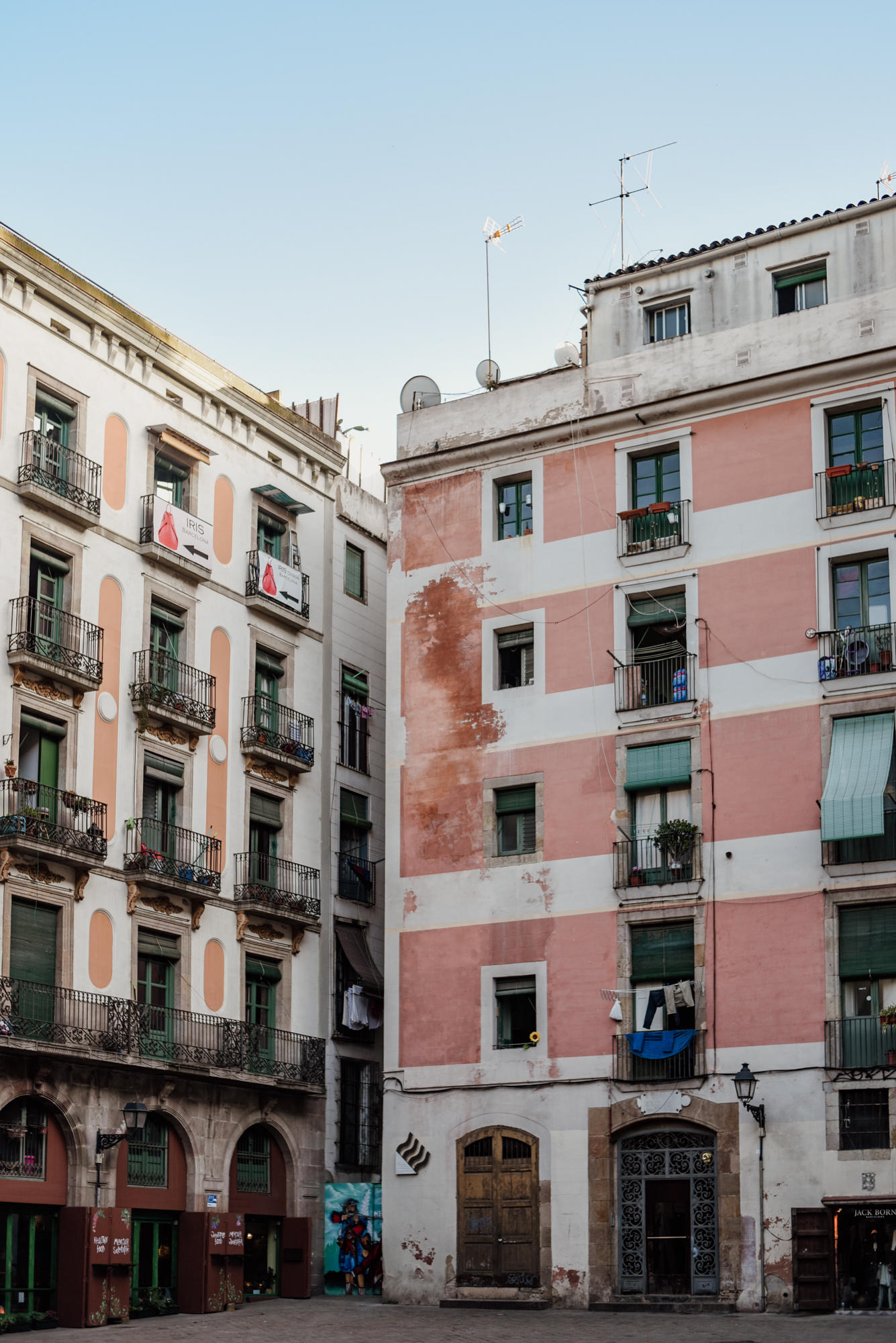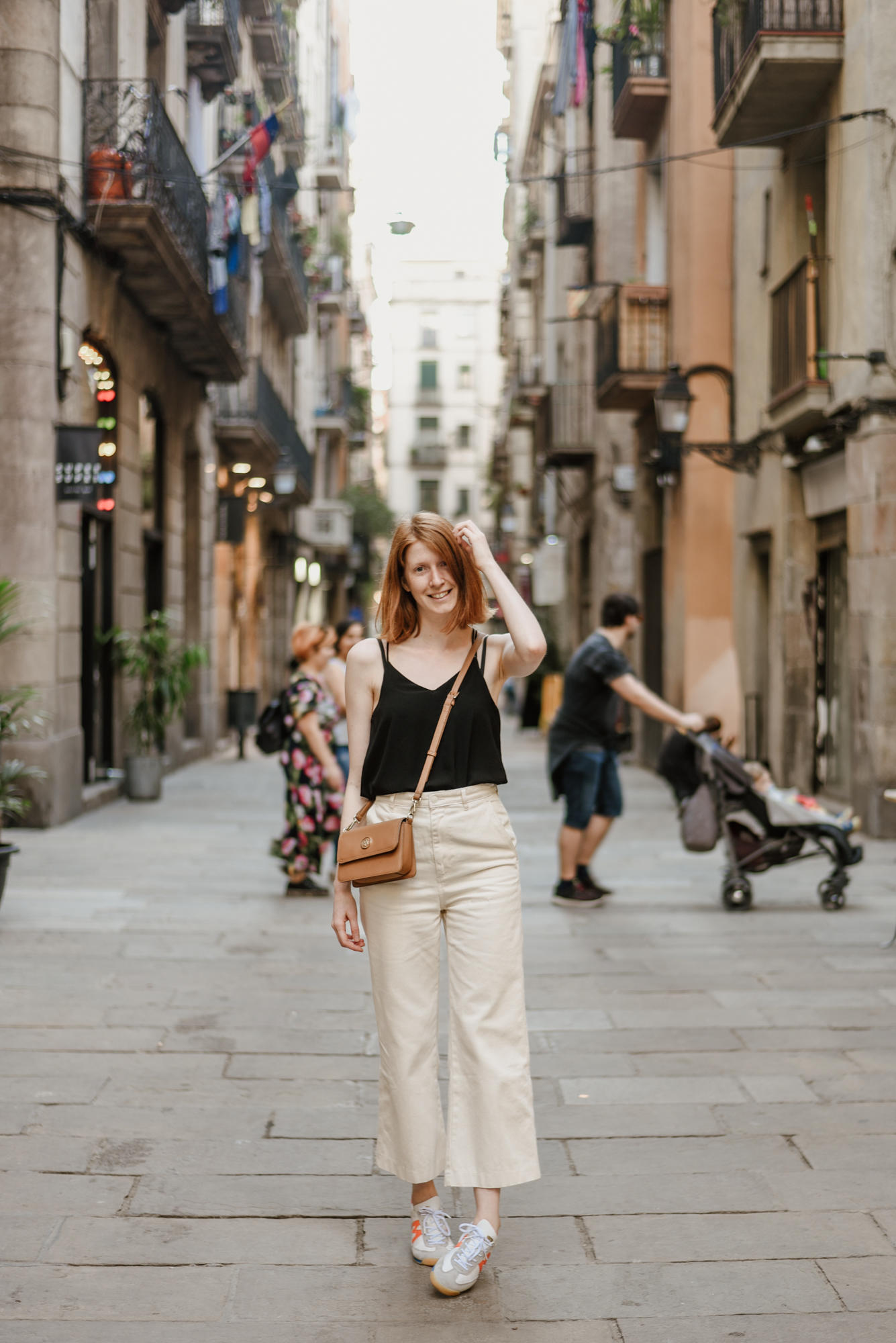 We ended our first day with tapas at a small restaurant in Barri Gòtic (Gothic quarter). This neighborhood is right next to El Born and the main hub for tourists. I don't remember the name of the place we dined at (bad, bad blogger!), but it wasn't really outstanding in any way either. We strolled a little through the Gothic Quarter, but I didn't take any photos. The place was jam packed with people (always is) and I just didn't bother taking my camera out. Did I mention I am a bad blogger?
DAY 2: Sagrada Família &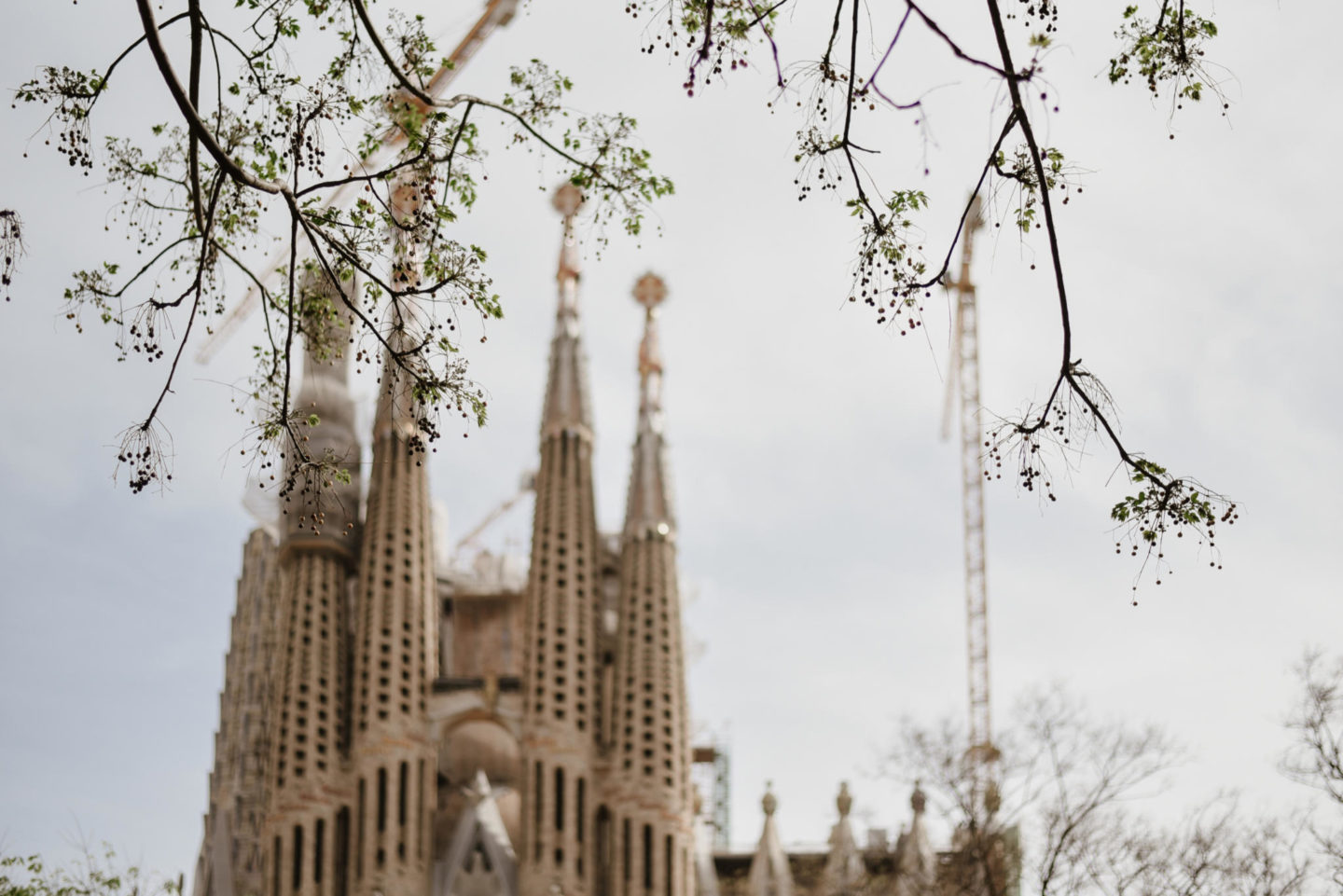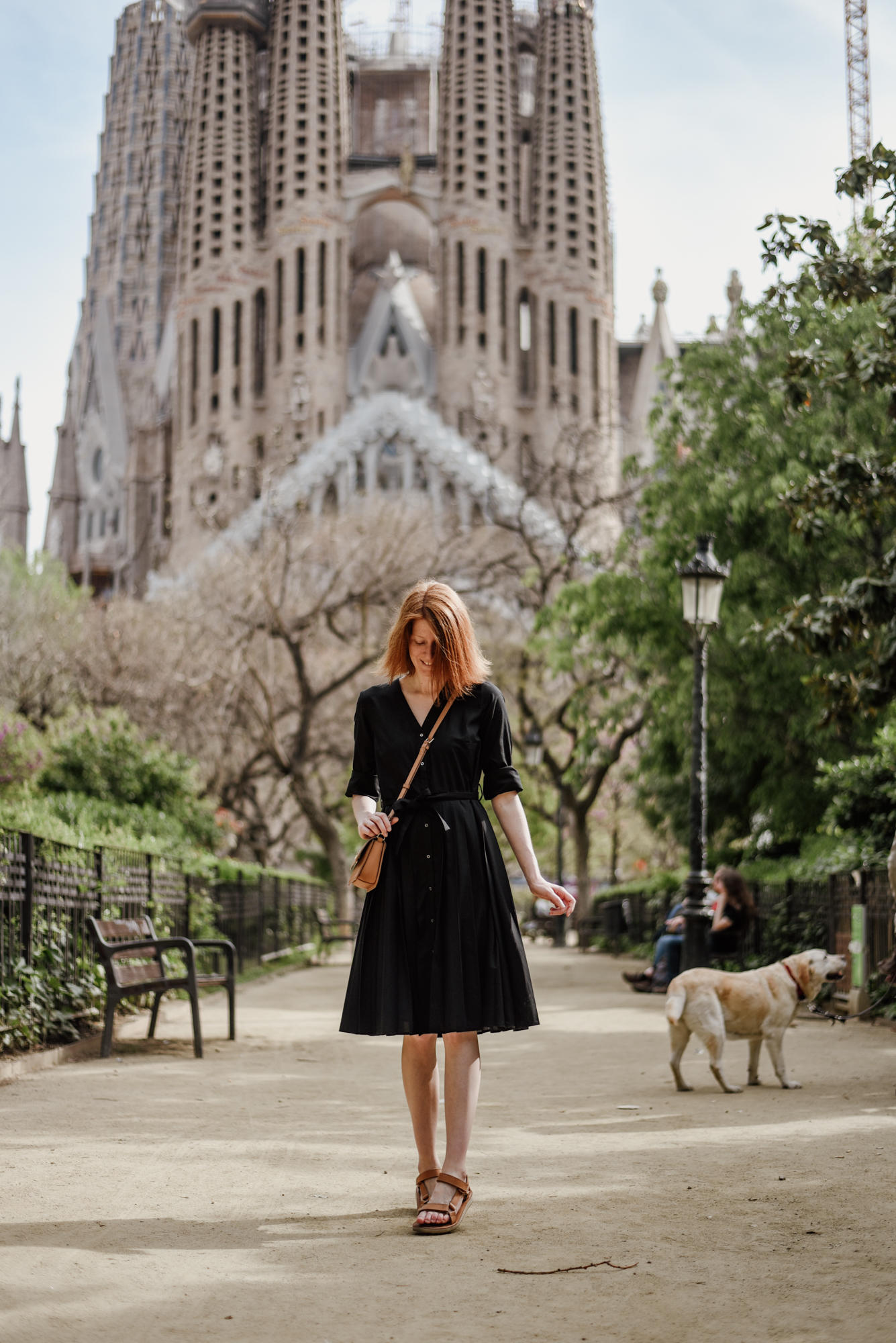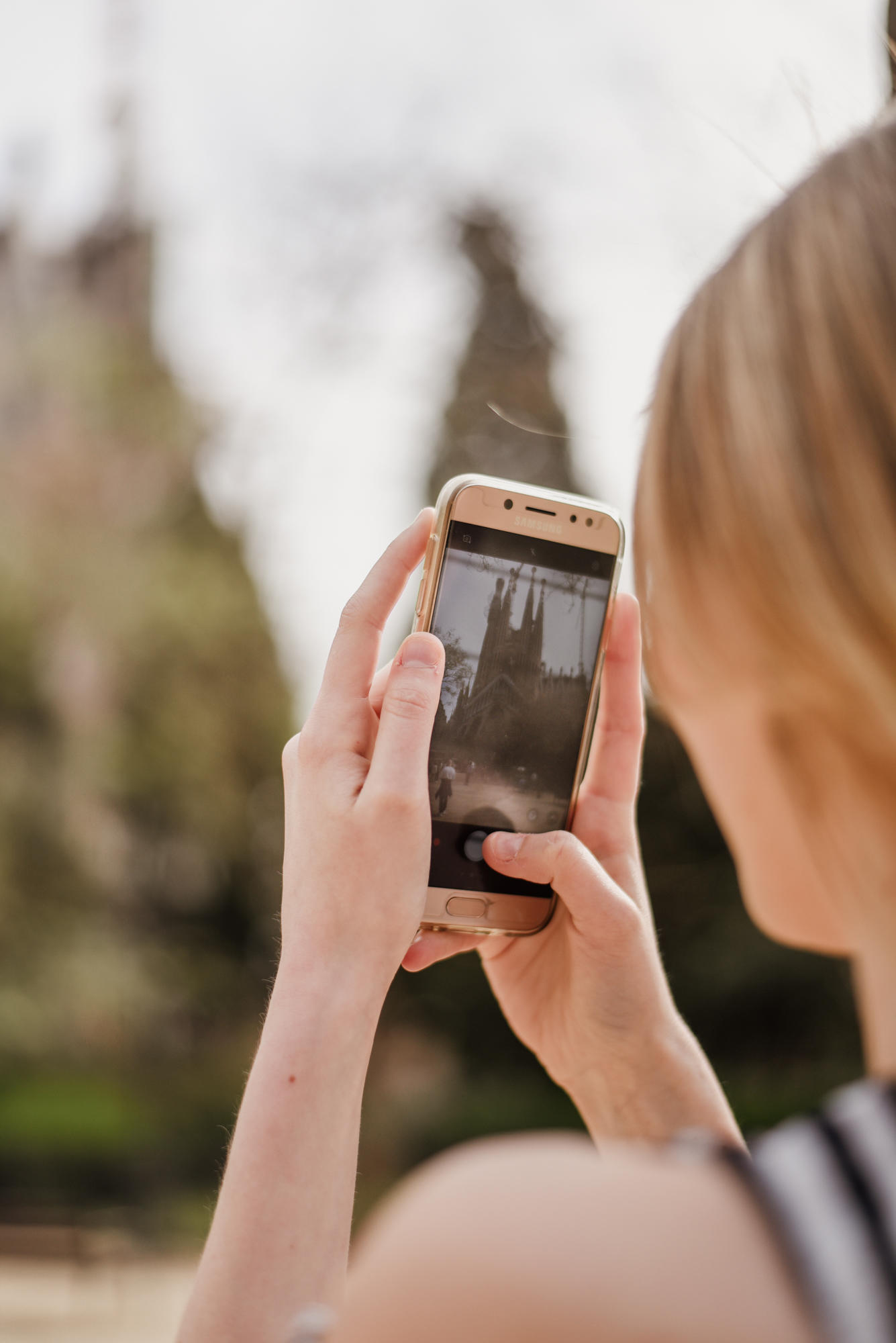 Our hotel was just a stone's throw away from La Sagrada Família. After breakfast we immediately made our way out there! I'm almost ashamed to admit this, but it took me three visits to Barcelona to actually stay and admire La Sagrada for a while. I've never seen the inside of it and also this time we were too late to purchase tickets and didn't fancy waiting in line for hours. We had a fun photo shoot in the park at the entrance and one in the park behind La Sagrada! The photo where I'm sitting on the wall overlooking a pond and the Basílica is a popular photo spot, so be prepared to wait in line if you want to get a similar photo, haha.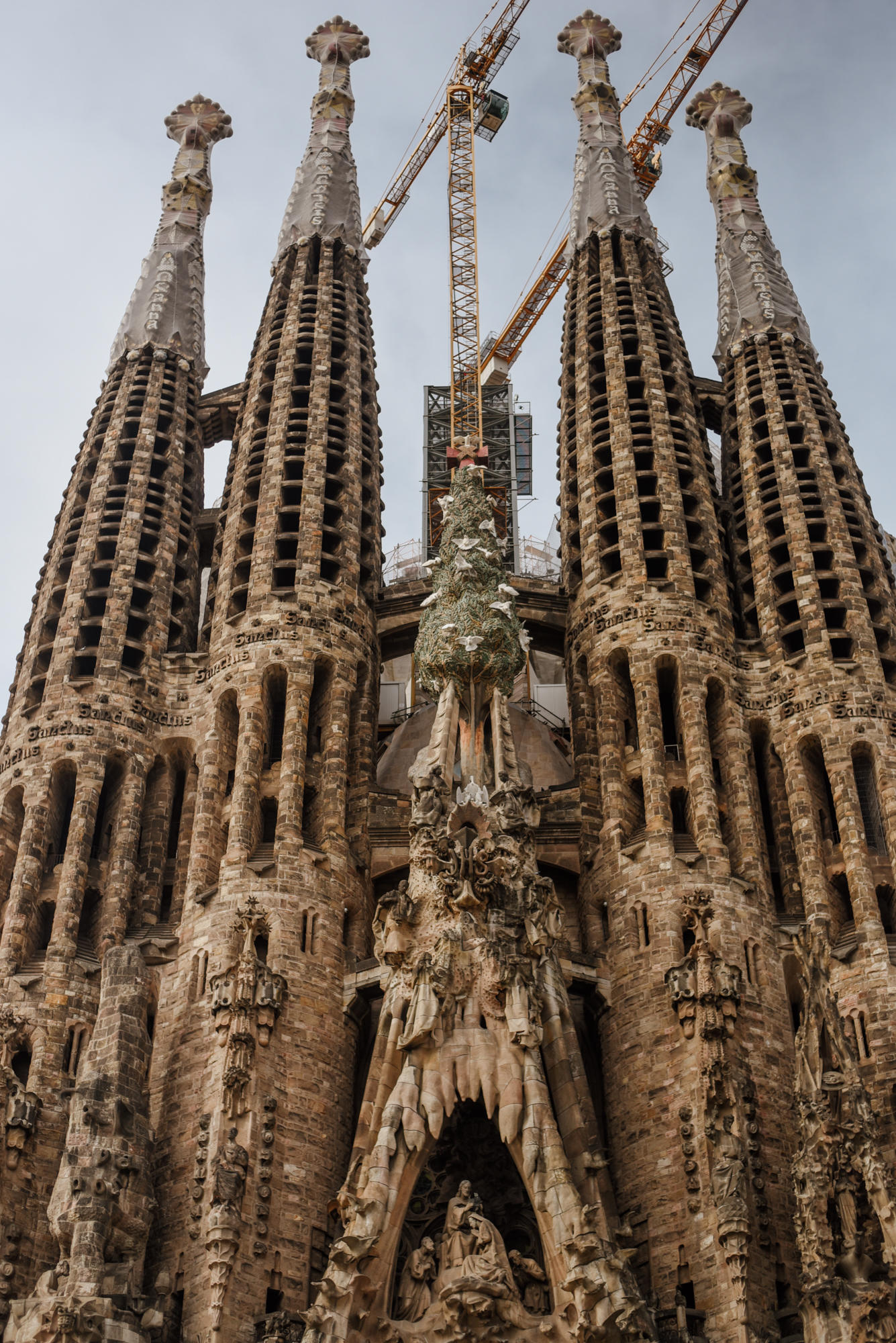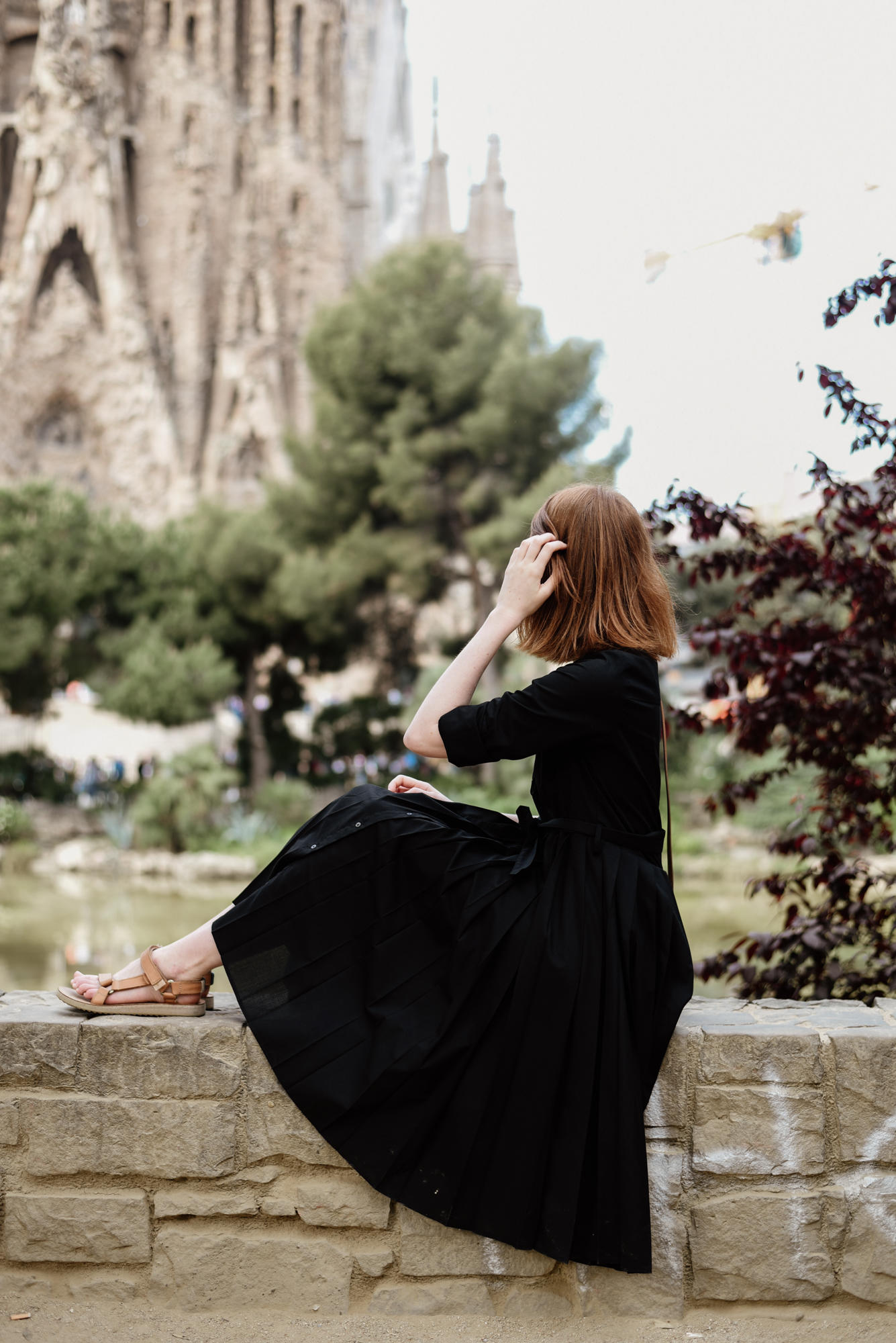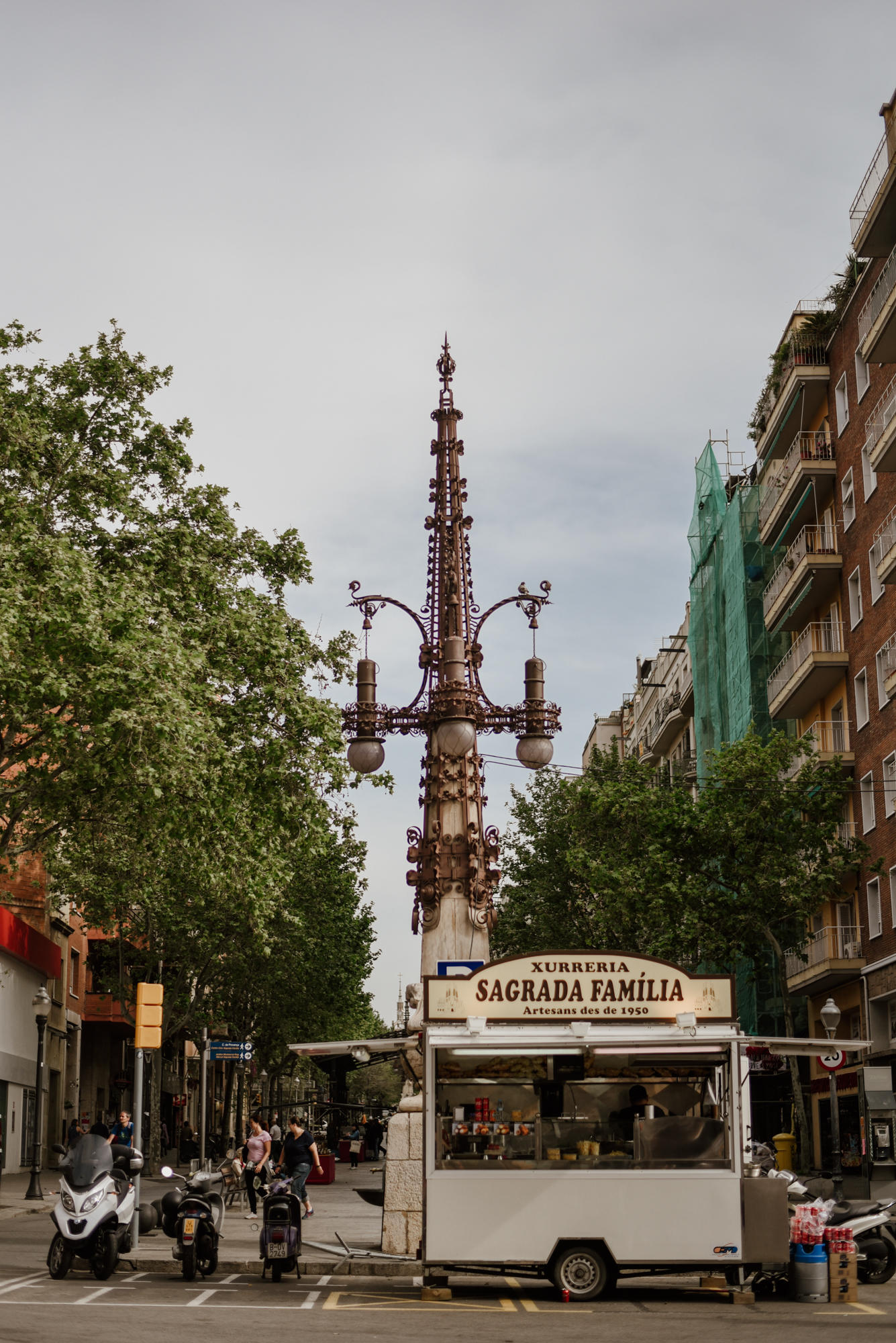 From La Sagrada we took a metro back to Plaça de Catalunya. My sister wanted to visit the ramblas again and find a souvenir. After that it was my turn to decide where we'd go and I chose… a coffee bar. What else? Haha! Nomad Coffee has a few locations throughout the city, but we visited the one on Carrer de Joaquín Costa 26. They're a well-known and respected roastery and coffee lab. I ordered an iced latte because it was hot, hot, hot outside and it was one of the best ones I've ever had!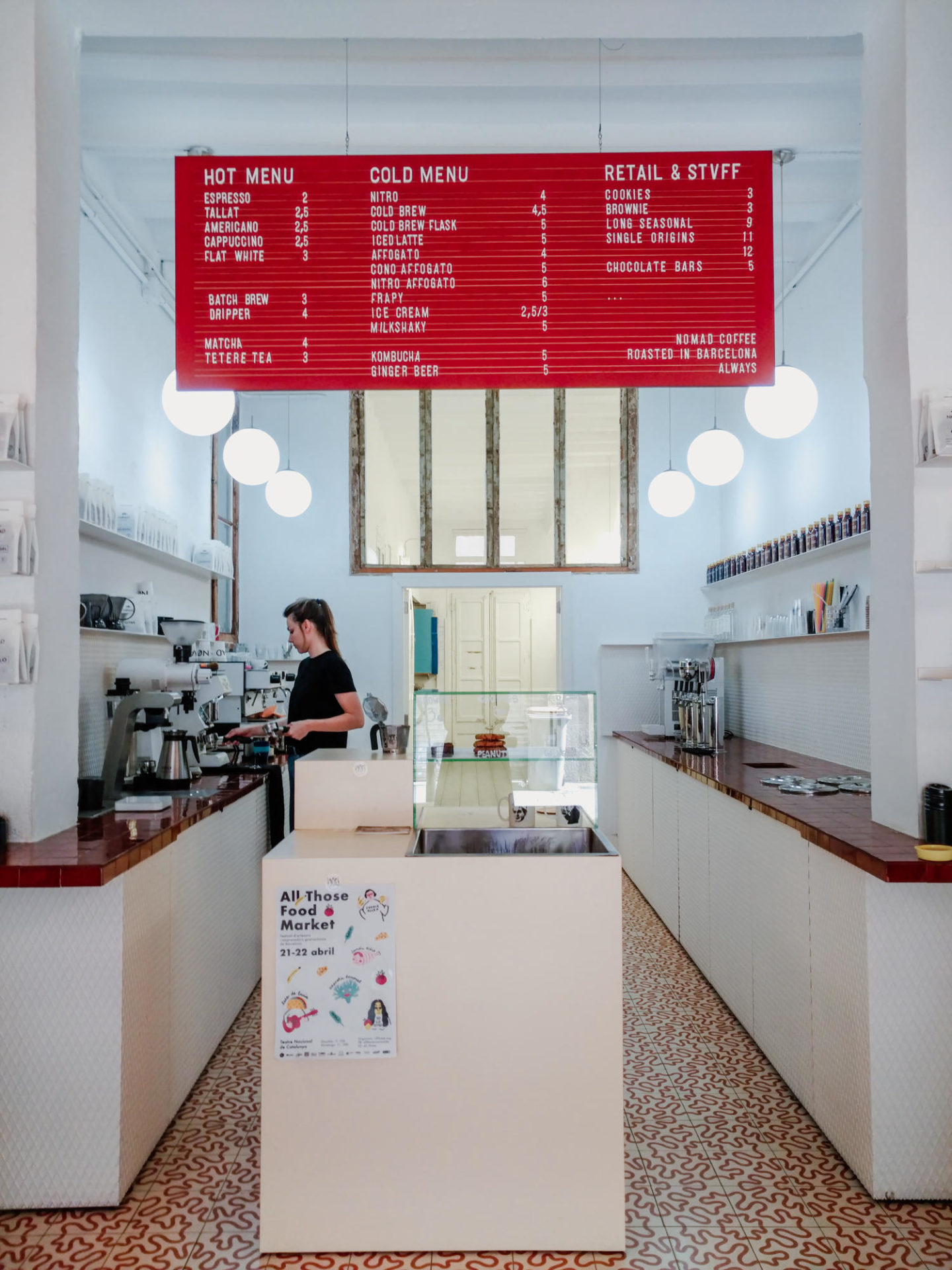 From here we walked. A lot. If you ask my sister she'll tell you I made her walk 500 miles. It was less than that. I'm sure. We walked to Plaça d'Espanya, then followed the Avinguda de la Reina Maria Cristina. We climbed part of the stairs to the Museu Nacional d'Art de Catalunya for an epic view over the city. If you come here at night, you might catch the magical fountain show! We didn't stick around for long as it was blazing hot and we were pretty tired from all the walking.We bought one copa de sangria to share and then decided to take a metro back to our hotel.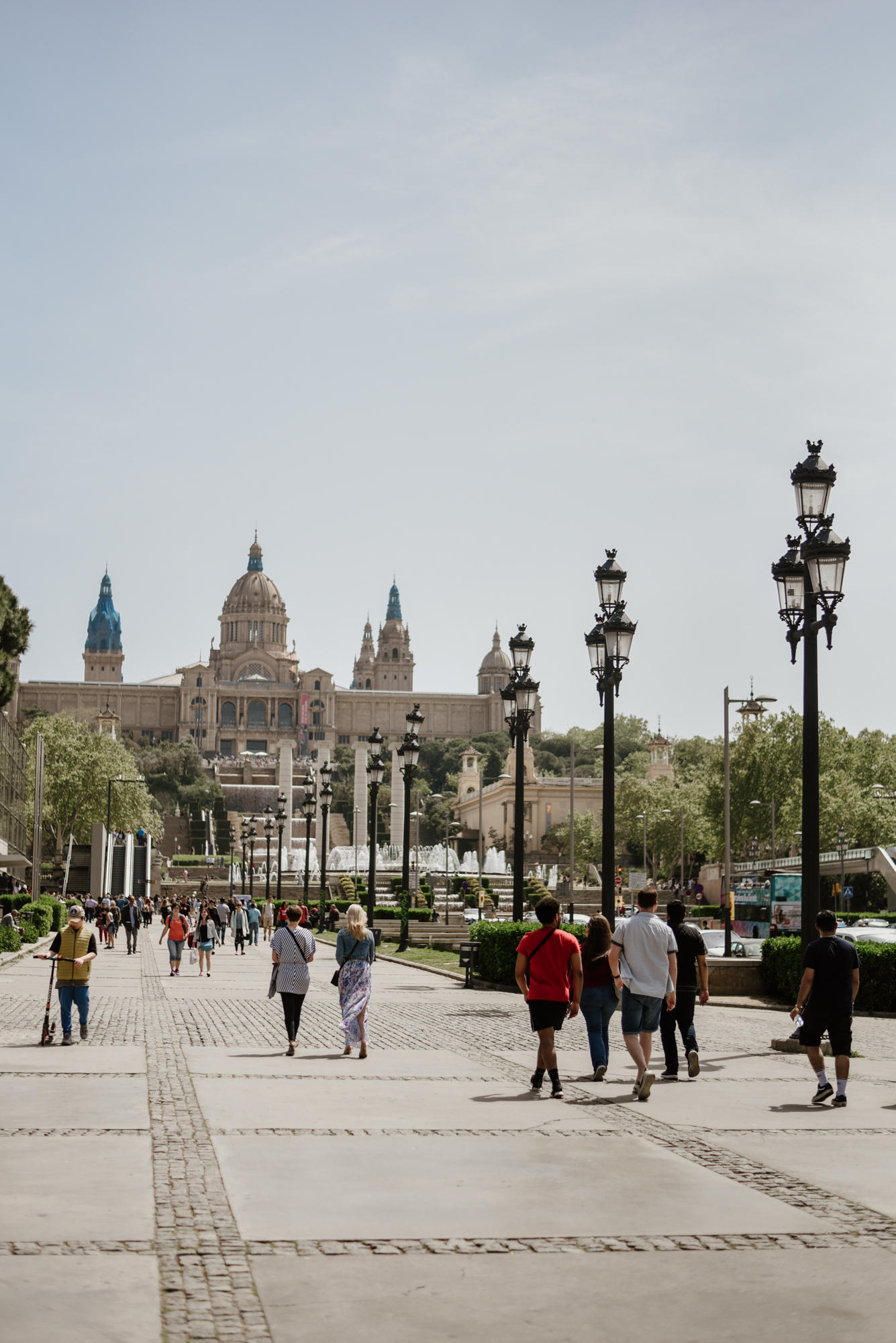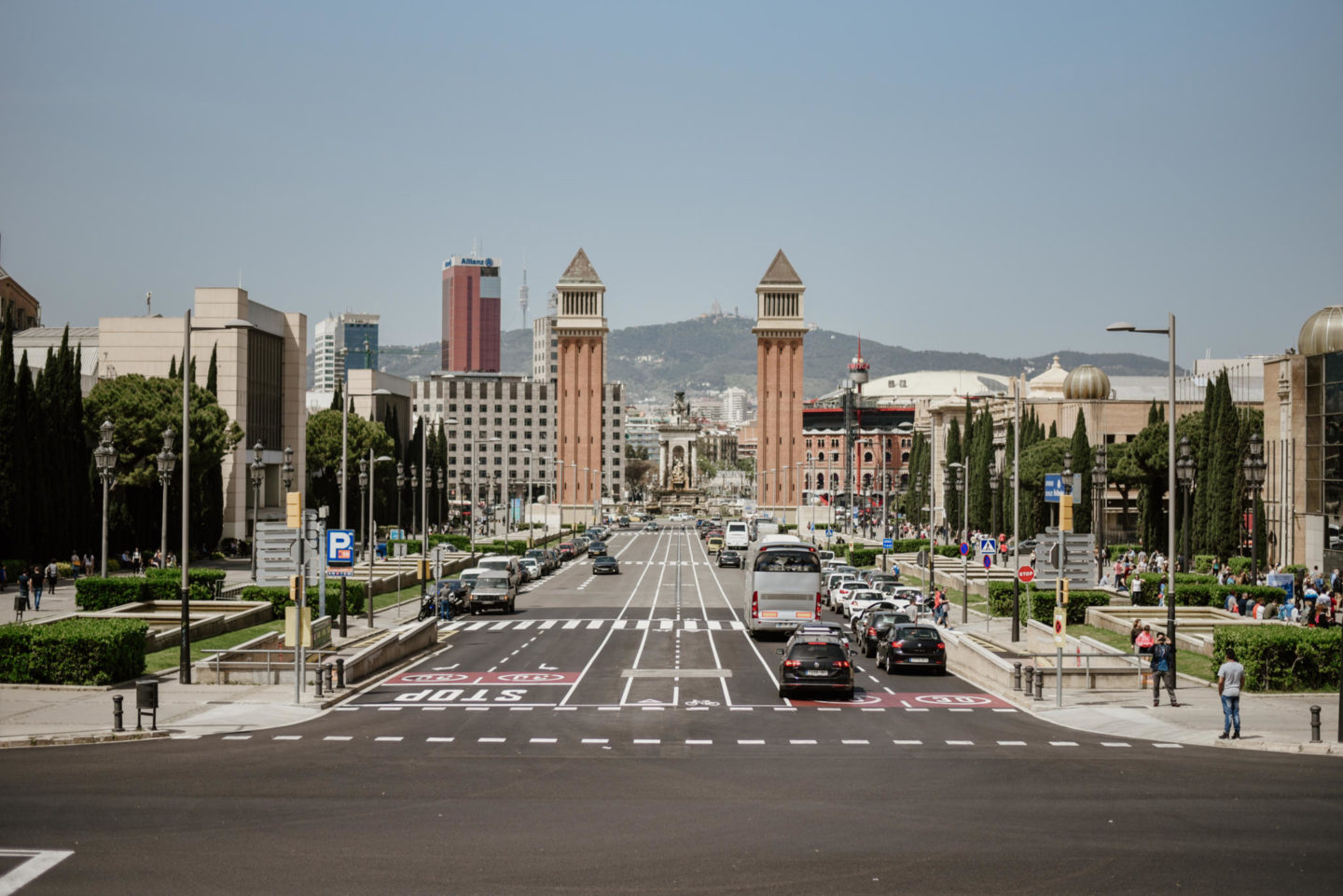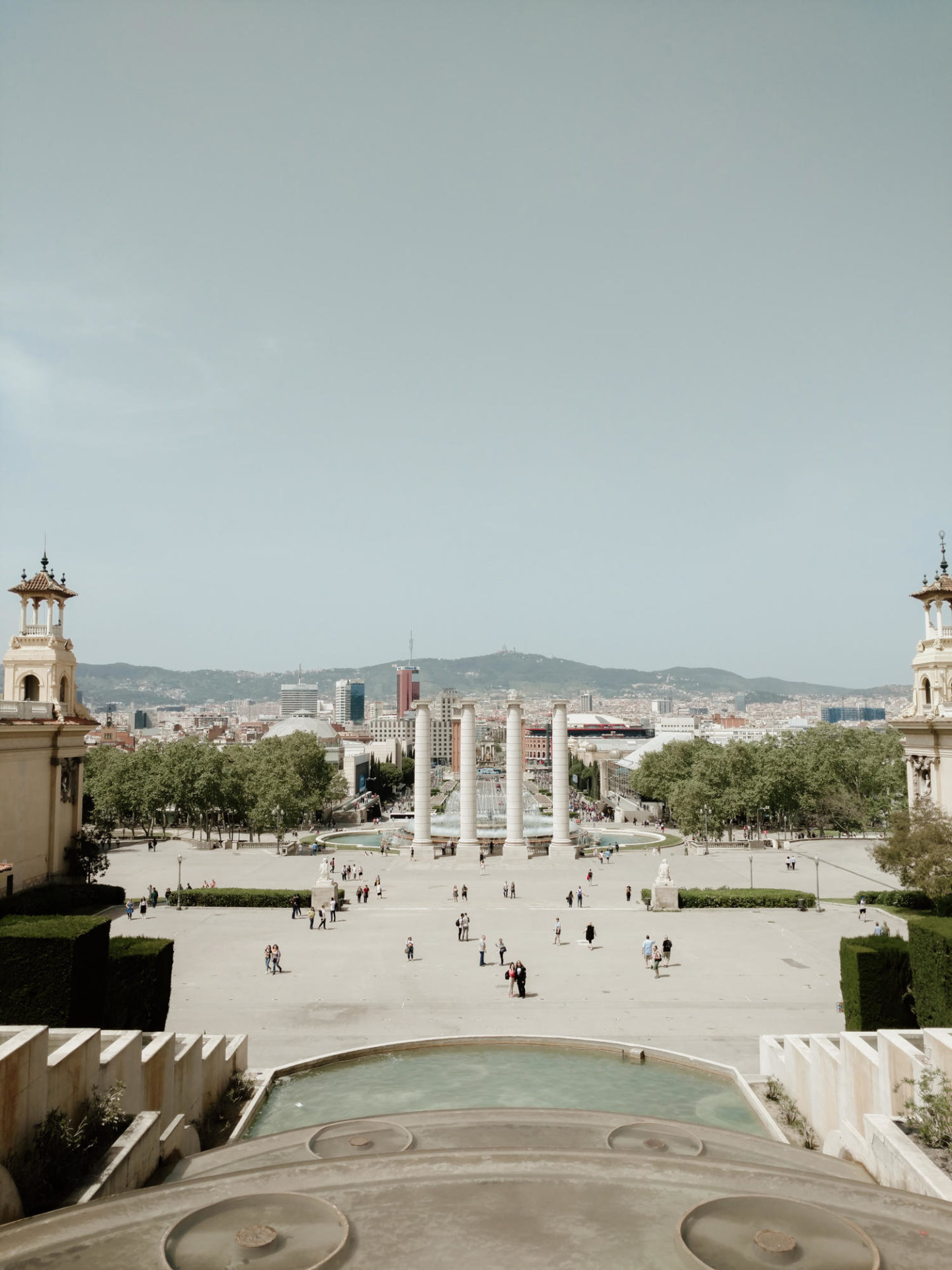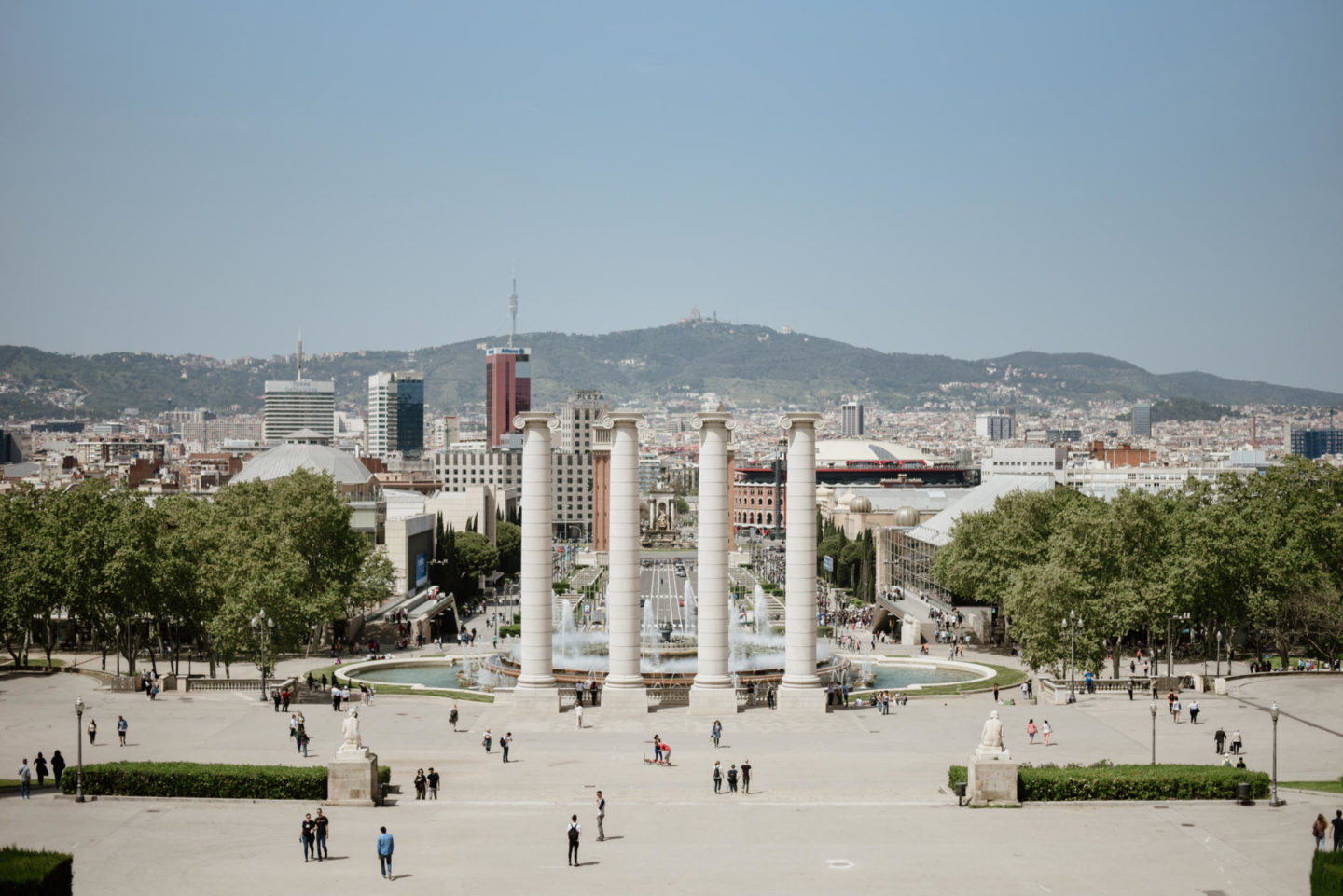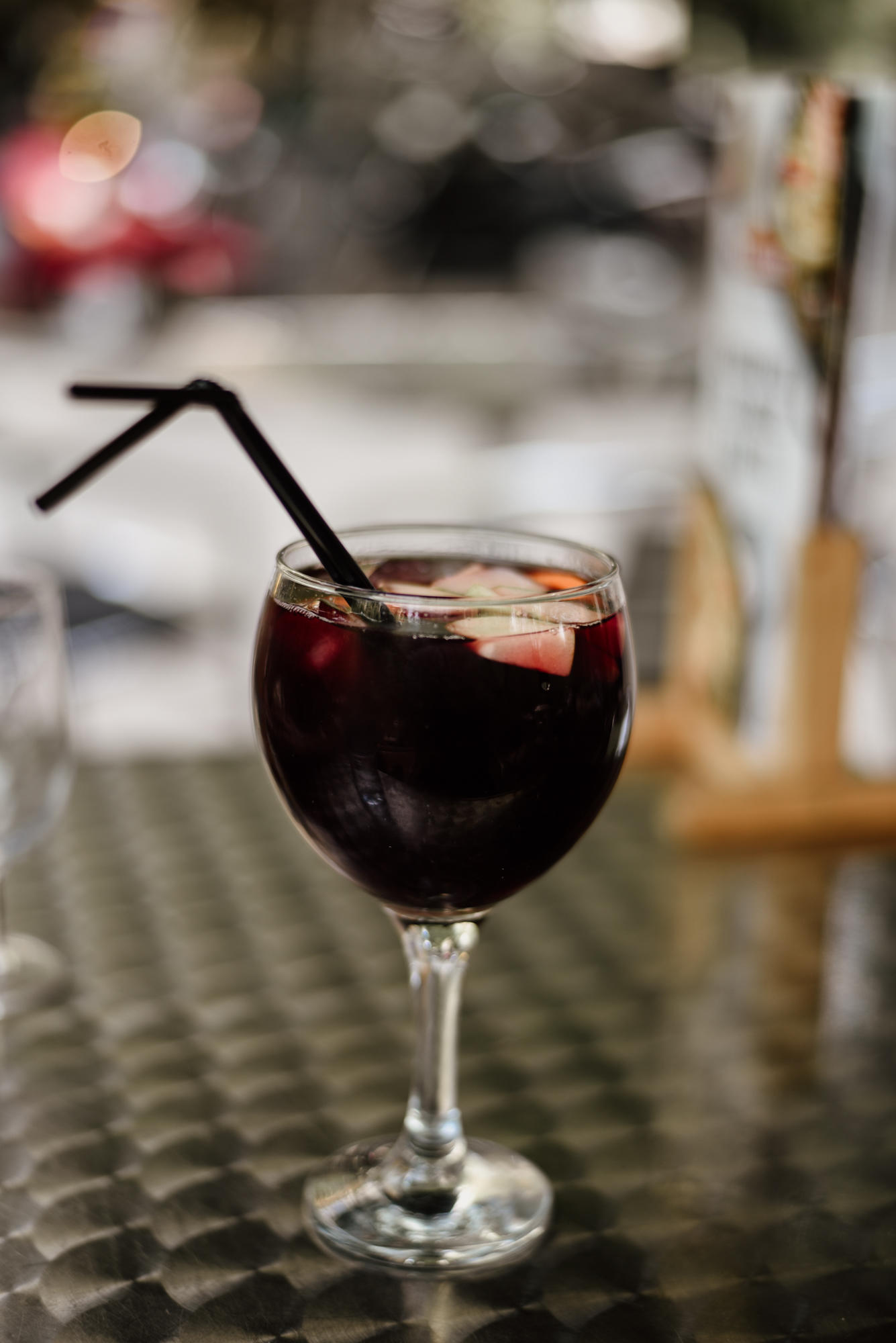 On our way to the hotel we passed both Casa Batlló and Casa Milà. If these names don't ring a bell I'm sure the name Gaudì will. I snapped a few quick pictures with my phone before my sister got too hangry to handle, haha. We went for pokebowls (The Fresh Poke, av. Diagonal 357)!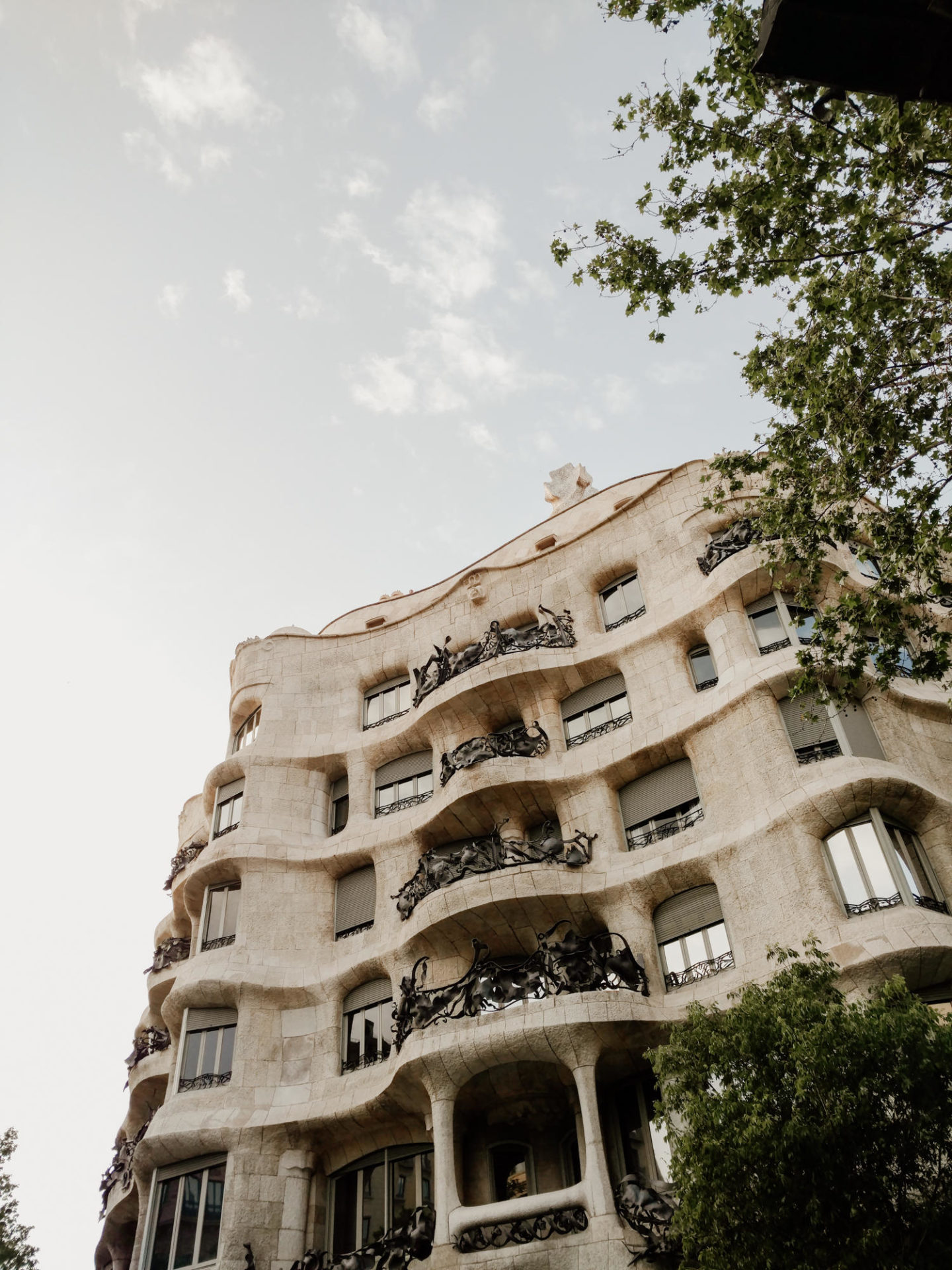 Day 3: Arc de Triomf, Parc de la Ciutadella & Playa de la Barceloneta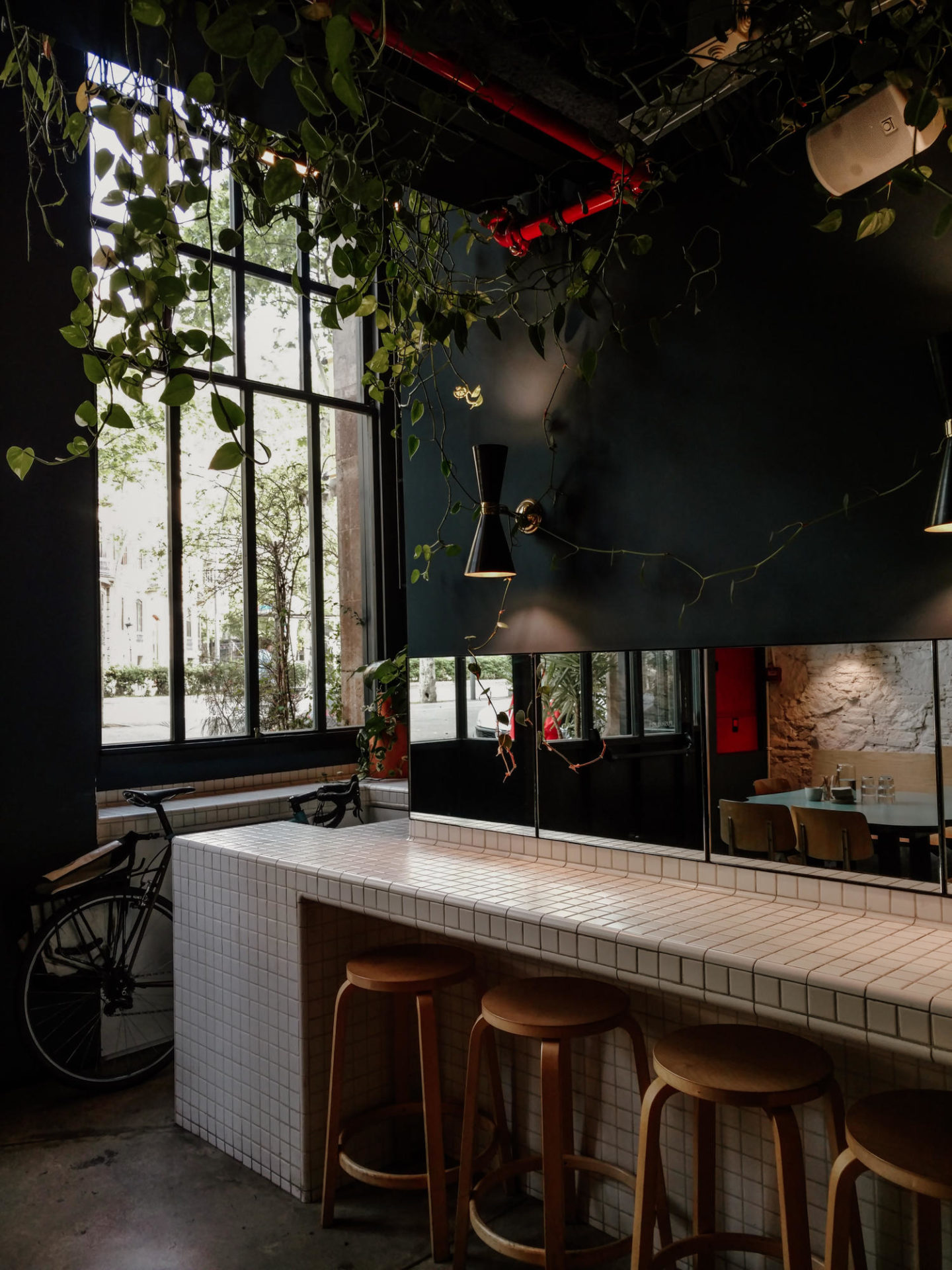 We started day 3 with a stop at Satan's Coffee (Gran Via de les Corts Catalanes, 700) for another iced latte. Satan's Coffee serves coffee "to make the devil proud" and was one of the first specialty coffee bars in the city. They also have mean good pastries and a very good breakfast/lunch menu, but since we already had breakfast at the hotel we sadly had to skip that this time.
From Satan's it's just a short walk to the Arc de Triomf. The arch is – unlike many of it's siblings – not built to commemorate a war victory, but to be used as the entrance gate to the World Expo of 1888. We took a few photos with the landmark and enjoyed the street artists doing their thing before we moved along. Just a few hundred meters away is Parc de la Ciutadella. The park is one of the largest city parks in Barcelona and a great spot to relax a little, read a book, have a picnic or do your morning jog. Some parts of the park are very lush and green. So beautiful to look at! We strolled around a bit and came to the Cascada Monumental for a few photos. Then we continued our way to the beach. Finally!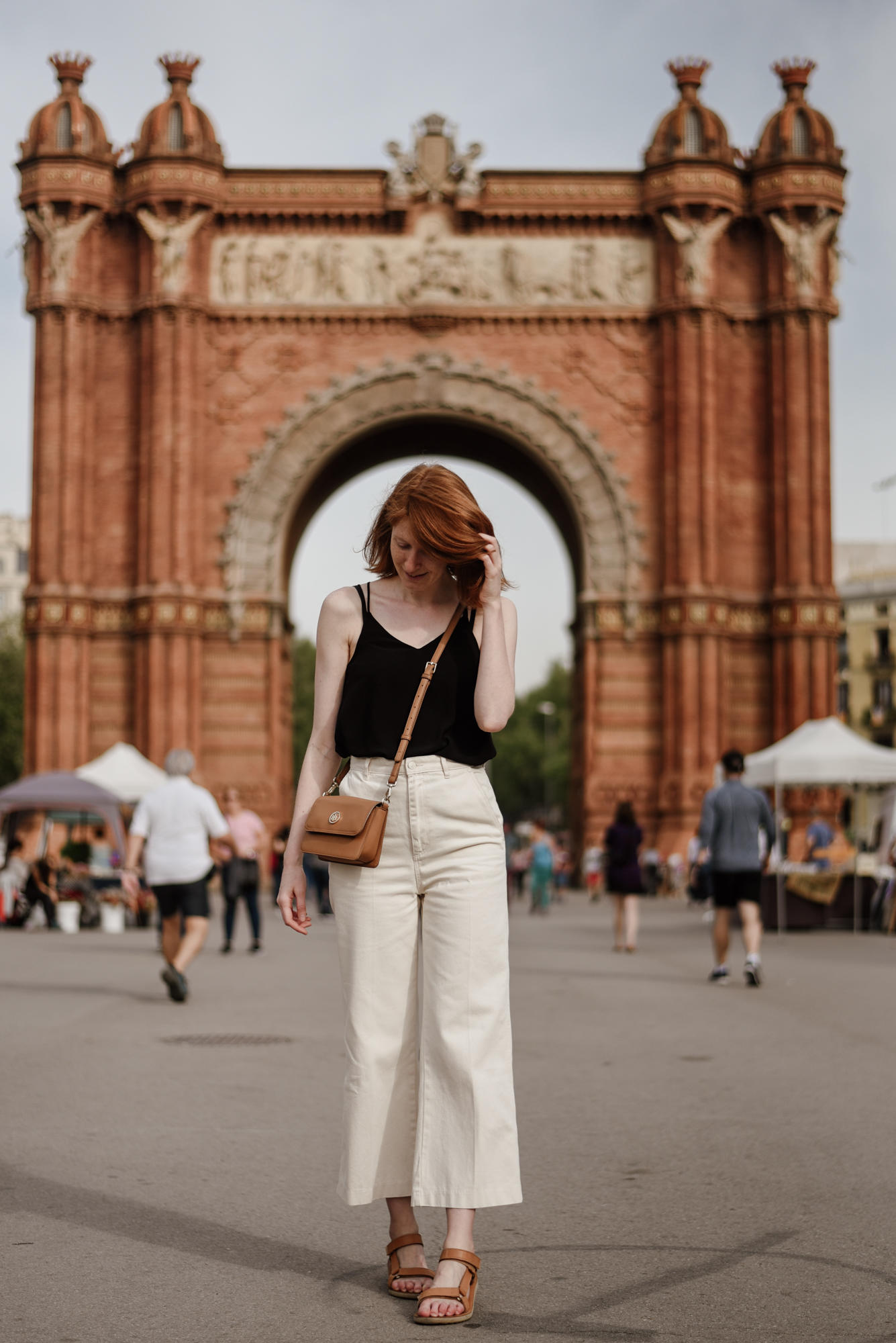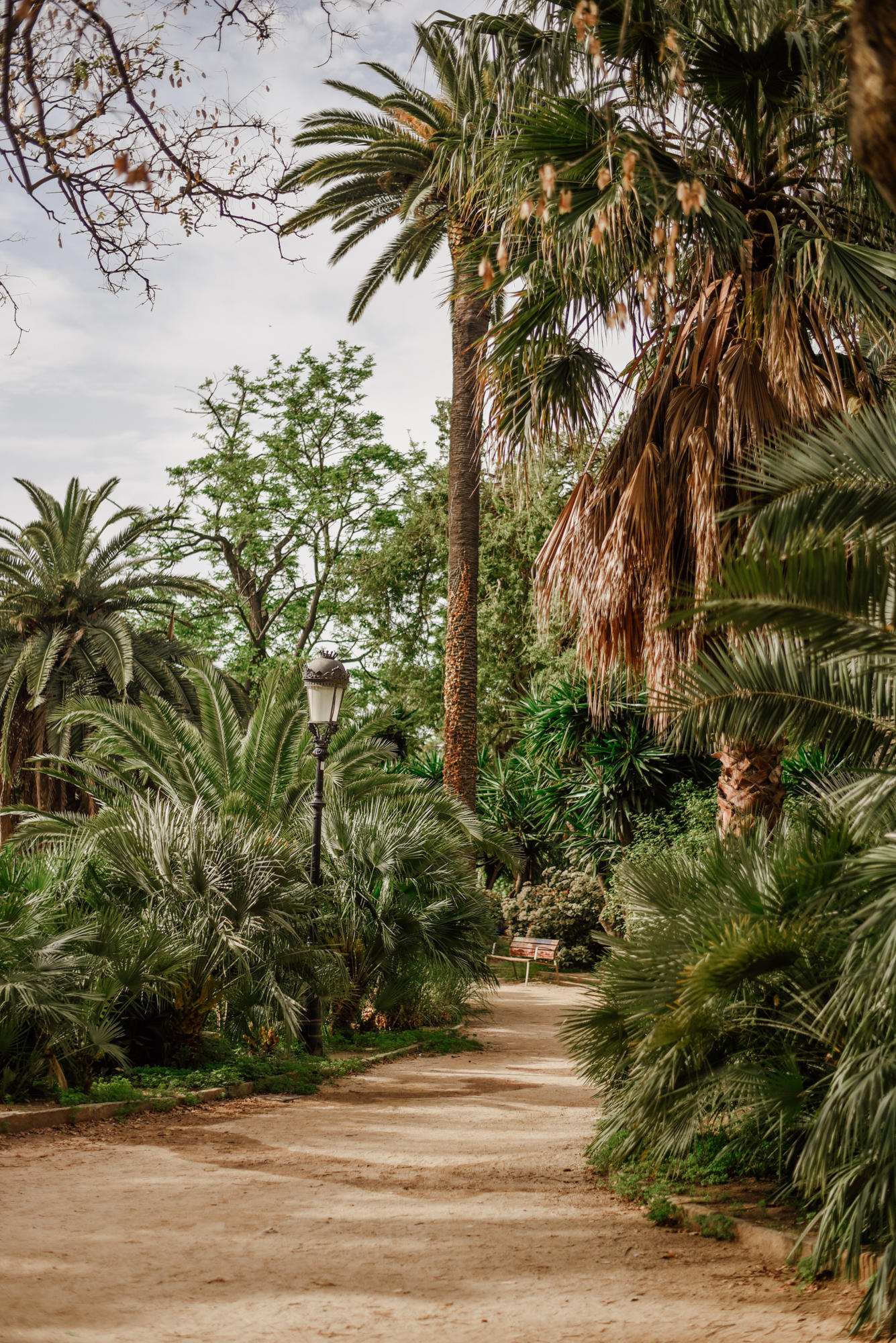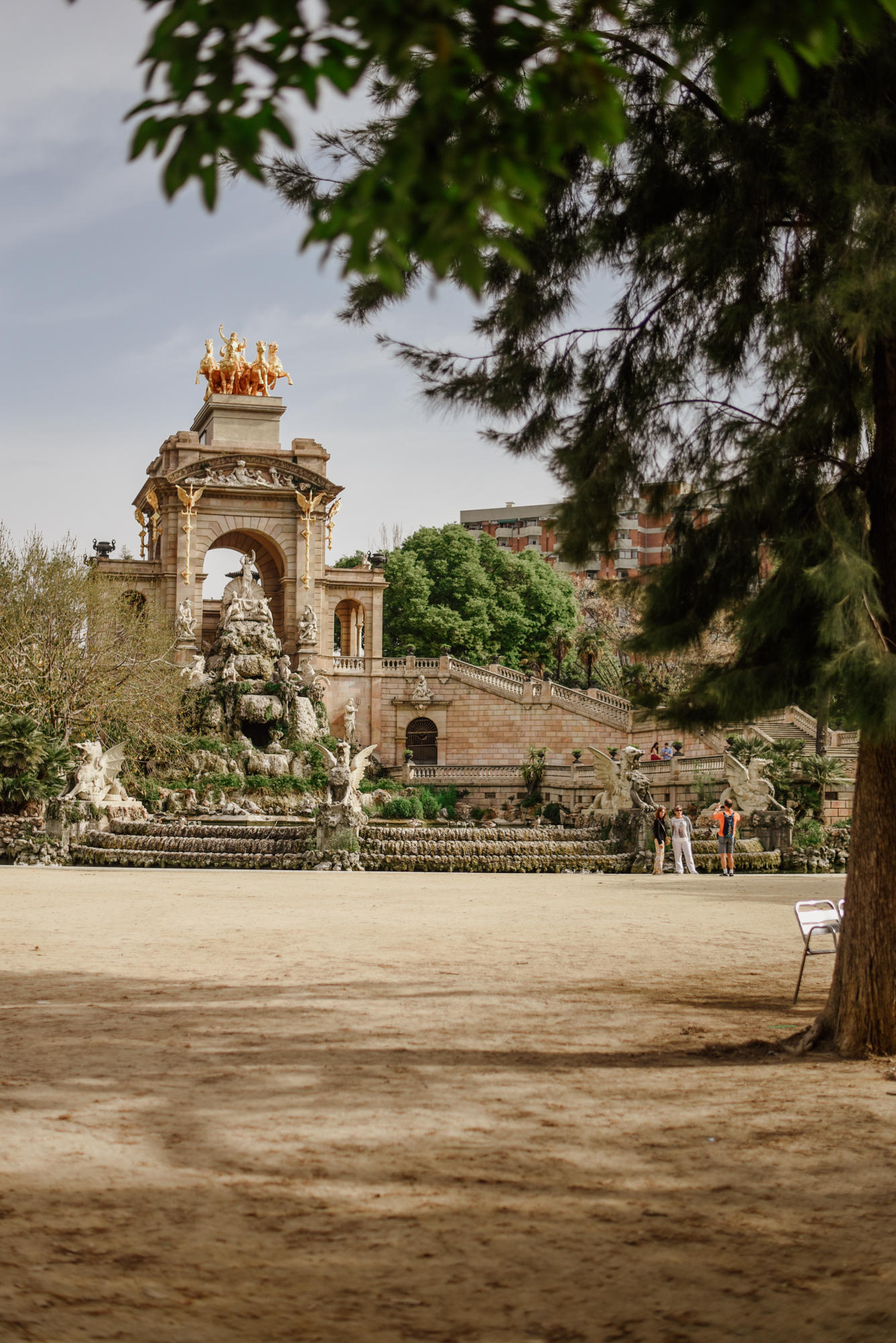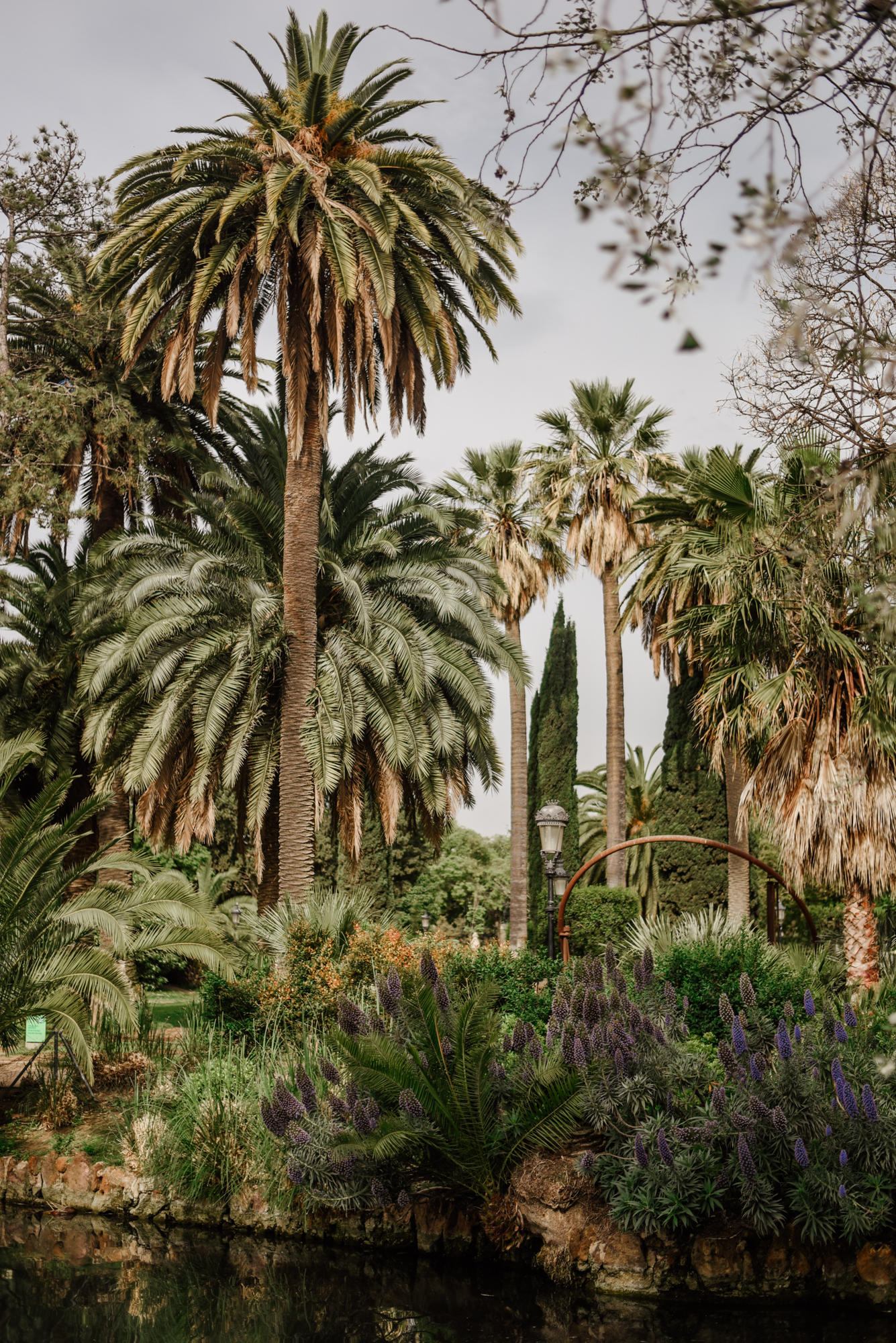 Playa de la Barceloneta is a yellow sand beach that stretches from Hotel W Barcelona (the shark fin style building) to Port Olímpic. Whenever the sun is out the beach fills up quickly with locals and tourists, so you might have to search a bit for a free spot! Barceloneta not my favorite part of the city, because most of the cafés and restaurants here are tourists traps and it's hard to find a good spot to eat or hydrate after a few hours in the sun. There's also lots of tourist shops and stalls selling toys and such for the beach. We had a clouded sky on our last day in Barcelona, so we found the beach nearly empty and all the restaurants closed.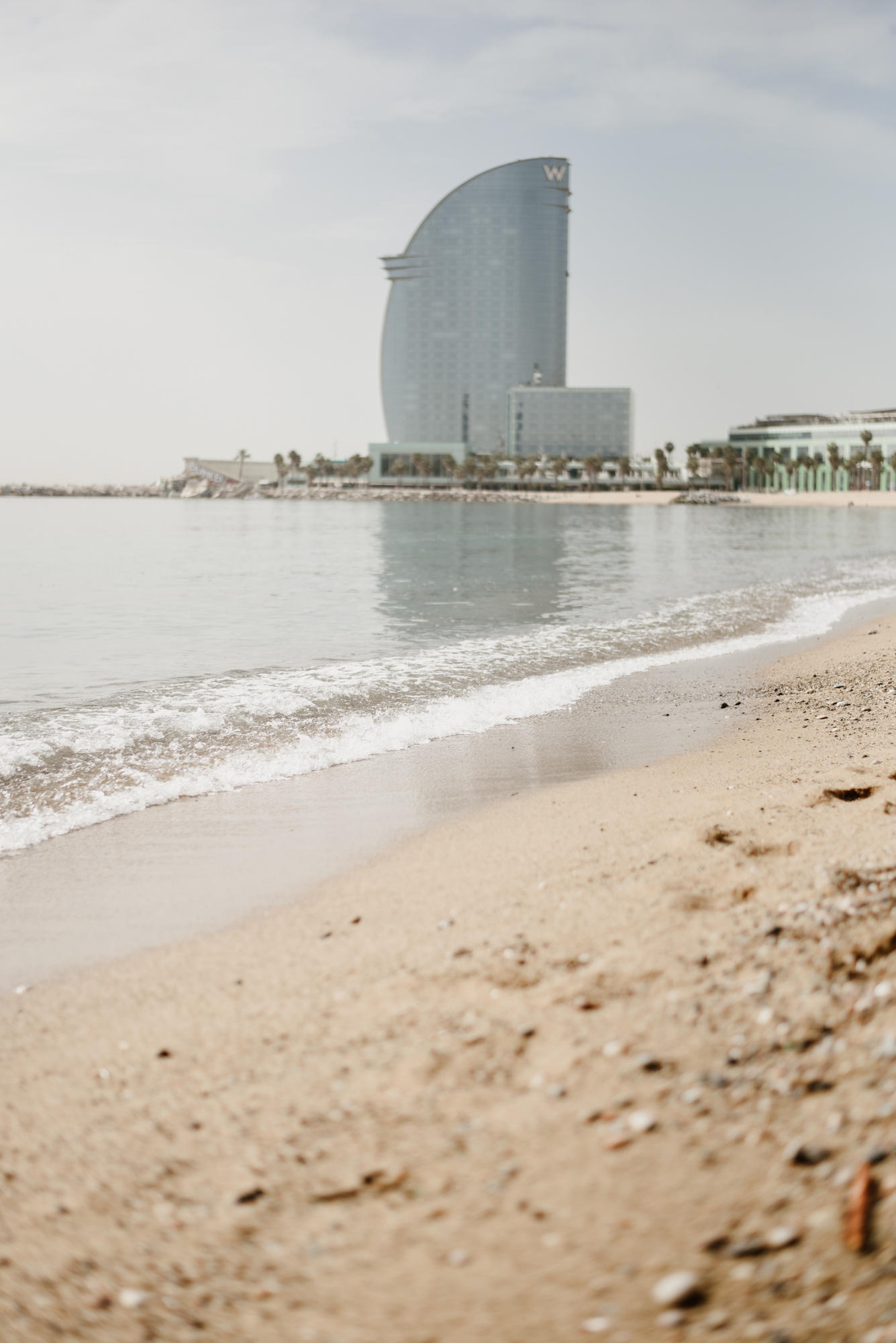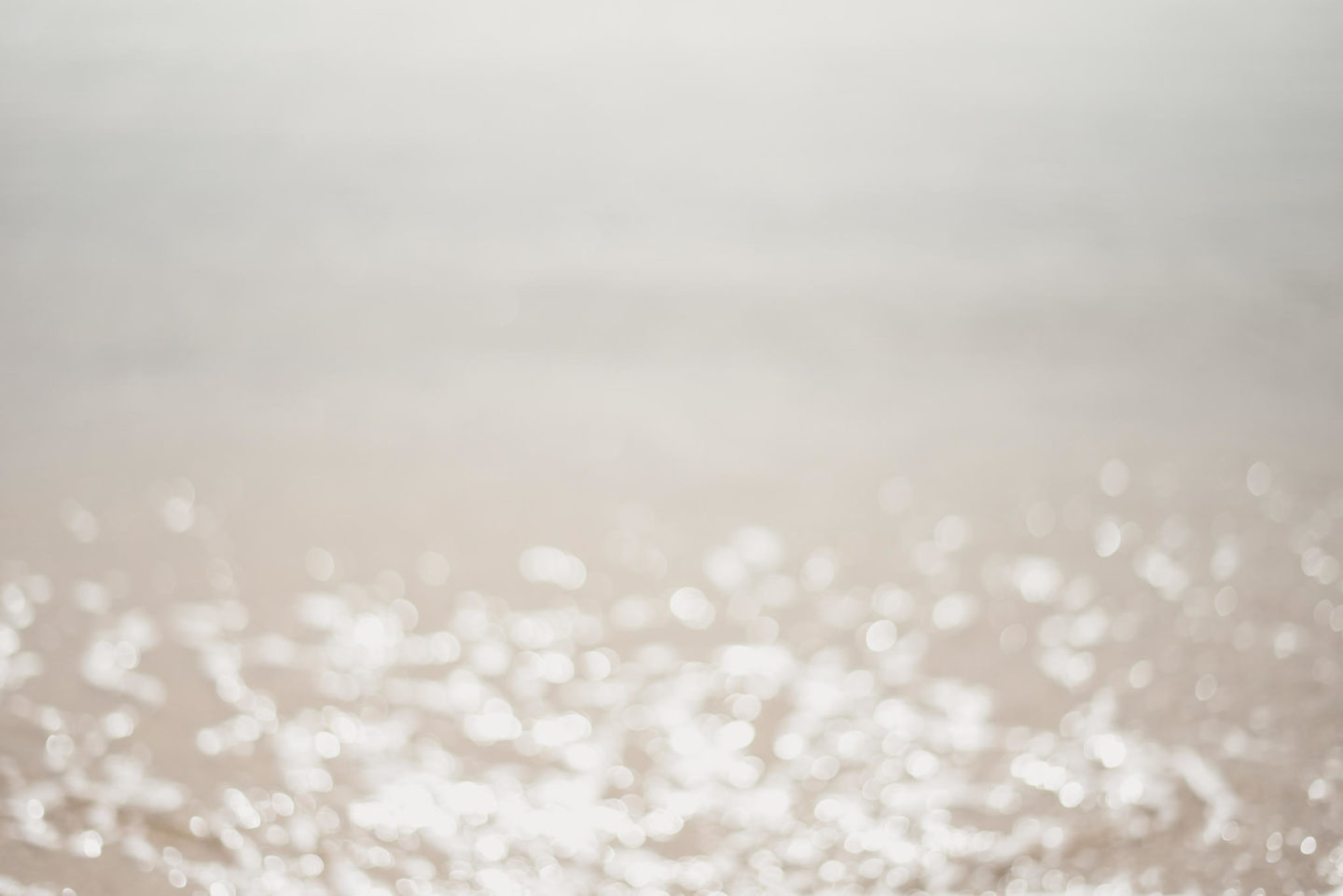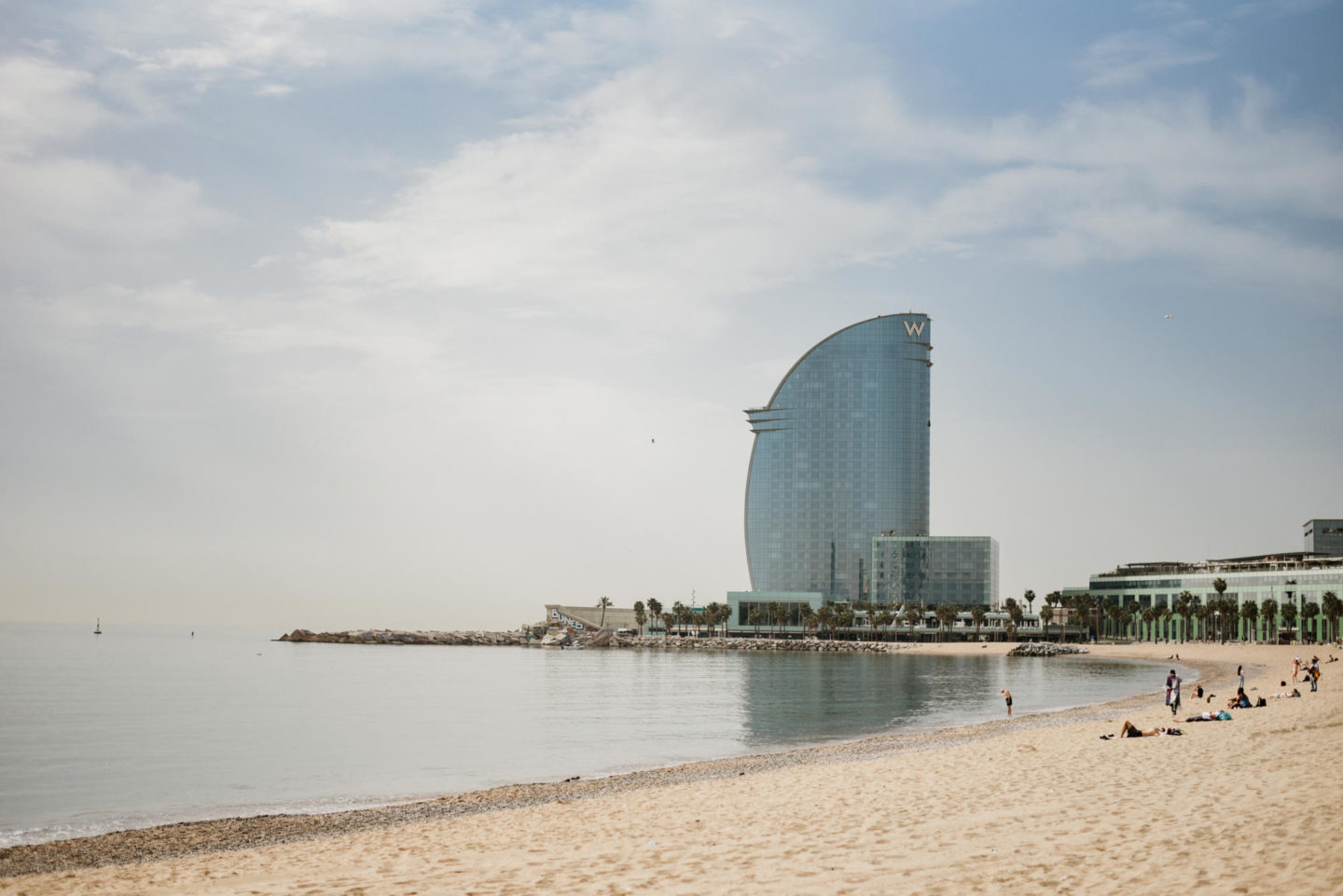 There's one place in Barceloneta here that I always make an exception for: Brunch & Cake (Passeig de Joan de Borbó 5). The Instagram-famous restaurant has various locations throughout the city, but I prefer their location by the sea (aptly named 'Brunch & Cake By The Sea'). It was lunch time so we decided to try our luck and see if we could get a table for two without reservations. I think the cloudy weather helped us out a lot here as we didn't even have to wait for a table! I had an acai bowl and my sister enjoyed some yoghurt and granola.
After lunch we walked back to Mirador de Colom and took a metro to our hotel. Time to return home!