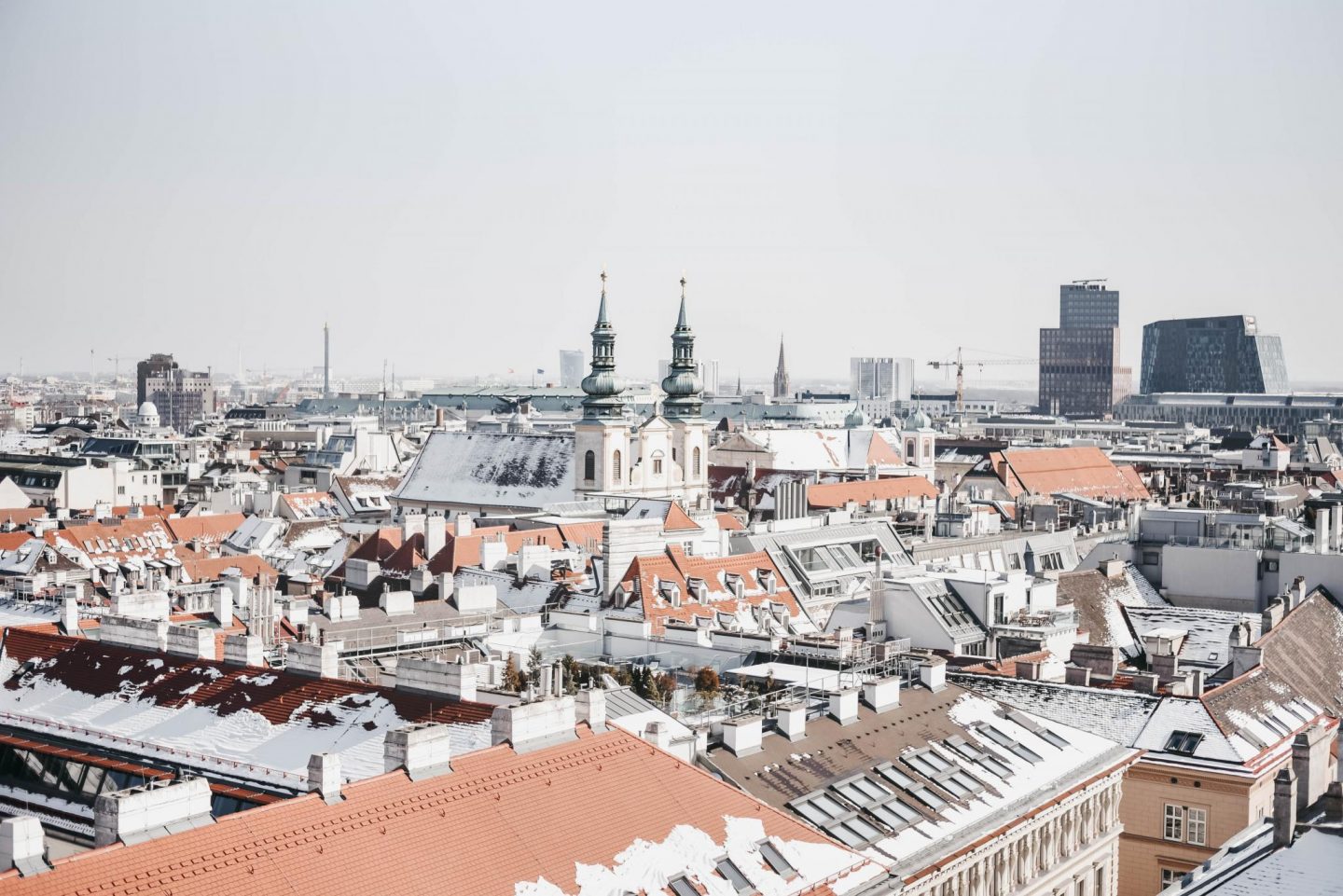 Hi Friends! I hope you all have a wonderfull start of the week. I am currently travelling through Poland with a friend and we're having the best time! Right now we're on a 3,5h train ride to wroclaw so I thought I might as well finish some of the post drafts that have been building up in my WordPress. Today I'm finally sharing my Vienna guide with you all!
To be honest, Austria wasn't in my top 10 countries to visit next. I always saw Austria as a winter sport destination and if there's one kind of travel I'm not into it would be just that.
And then my eye fell on a promotion from SN Brussels Airlines and about five minutes later I had plane tickets to Vienna in my mailbox.
It was mid-winter and I was looking for a quick little getaway. I was feeling a little blue after the holidays and I was aching to get out and explore again! My first choice was Porto and I was already half way through the booking process when I saw the promo ad for Vienna. I was looking for a small European city that I could easily get to, navigate and stay in for three days all by myself. A quick Google Search learned me that Vienna was a perfect match!
Breakfast at Palmenhaus Cafe
I was supposed to be travelling alone, but my friend B decided to join me last minute. We started our first day with breakfast at Palmenhaus cafe, a must-see for those visiting Vienna. While the breakfast itself is nothing special, the location is simply stunning. Palmenhaus Cafe is a brasserie located inside a former glass house in the Burggarten. The Art Nouveau construction exudes the grandeur of times past with its decadent interior, dressed-up waiters and luscious palm trees still inside. We enjoyed a small breakfast and coffee before starting our tour of the old town.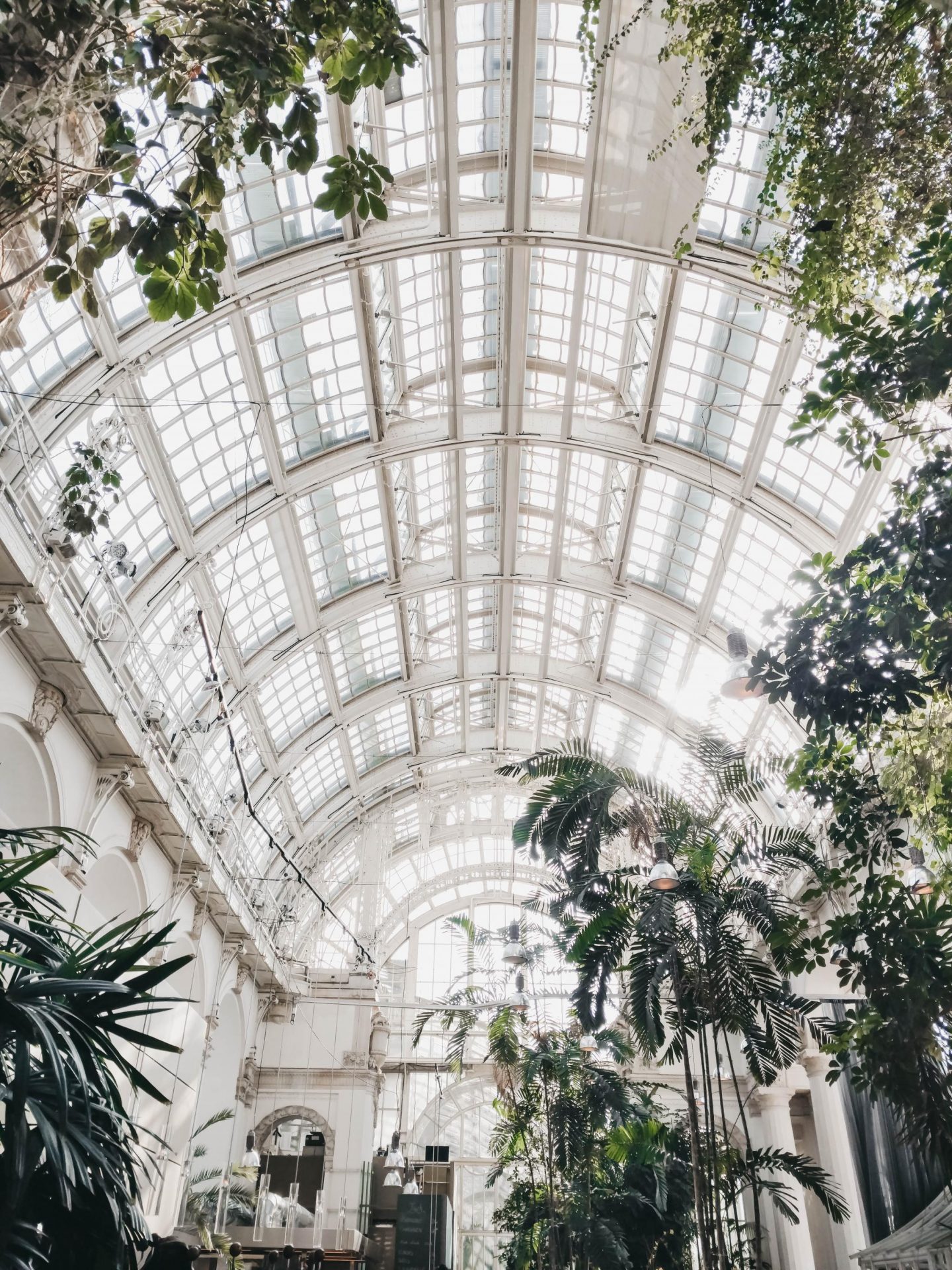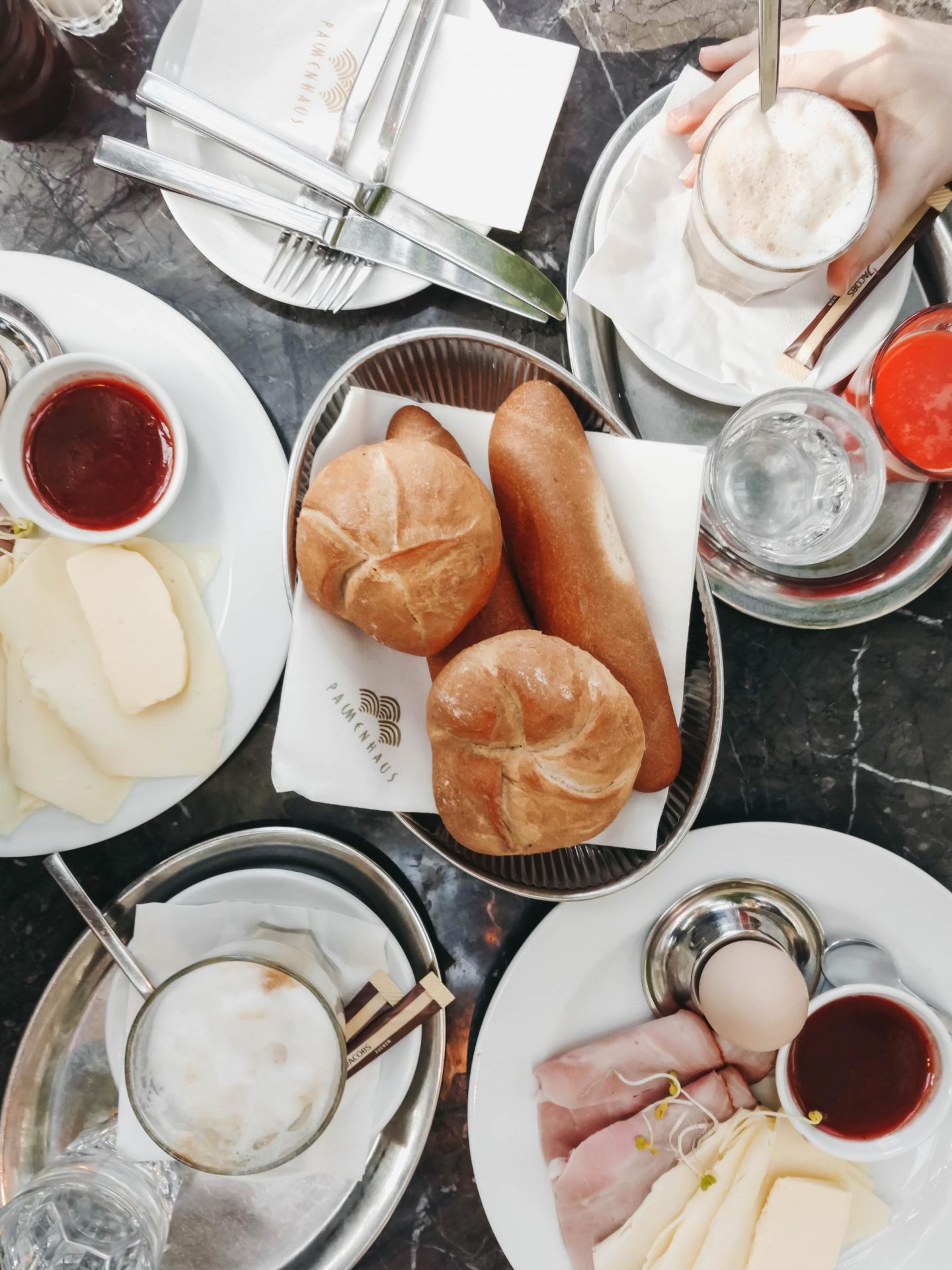 The Burggarten itself must be a lovely place to hang out during the Summer. The English-style garden was first laid out in the 1800s as a private garden for the imperial family, but has since been opened to the public. I imagine it to be a nice place to take a break from the bustling city center and soak up some sun when the sun is shining. It was a little too cold and snowy for a stroll mid January, so we quickly made our way into the city!
PS: If you love tropical plants and botanic gardens as much as I do, you'll also love the butterfly garden and greenhouse next to Palmenhaus Cafe!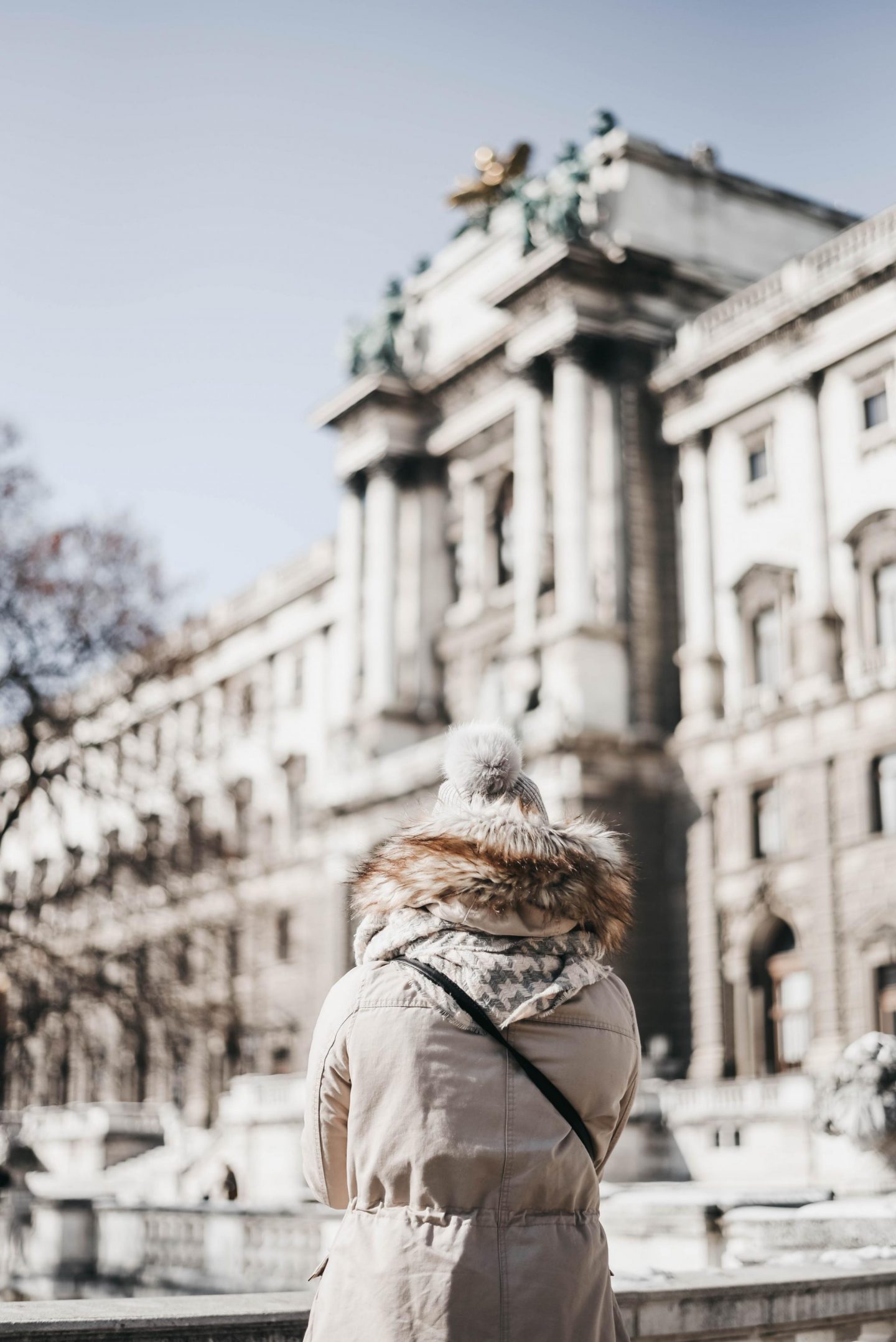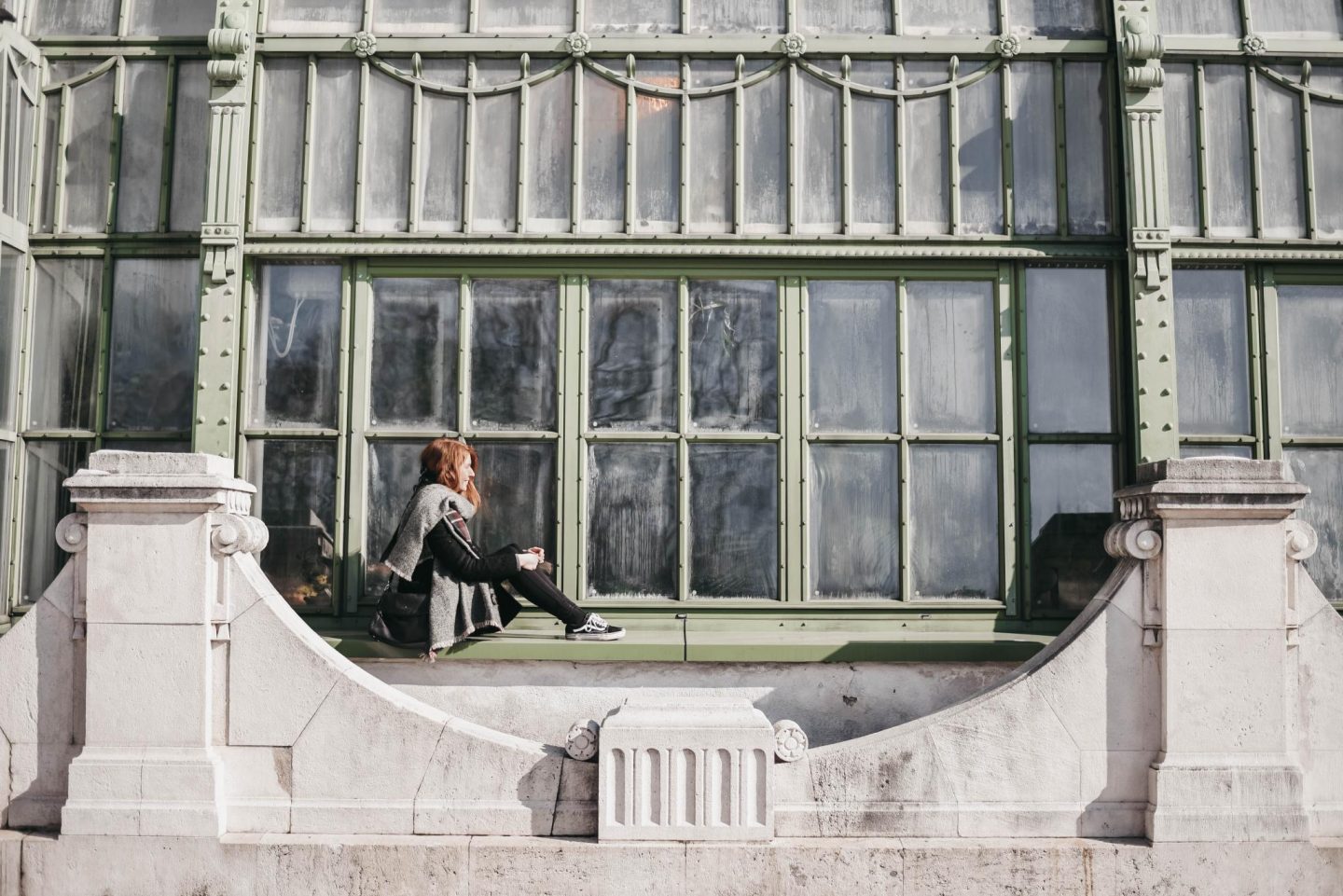 Christkindlmarkt on the Rathausplatz
Nestled between the beautiful city hall and theater building we discovered a Christkindlmarkt. While the Christmas markets in Germany generally close just before December 25th, the Austrians keep the party going until late january. We warmed up with Glühwein and ordered a large plate of Spätzle before taking in the views of the square and watch people slide by on the beautifully decorated ice rinks. I took my Glühwein cup home as a souvenir!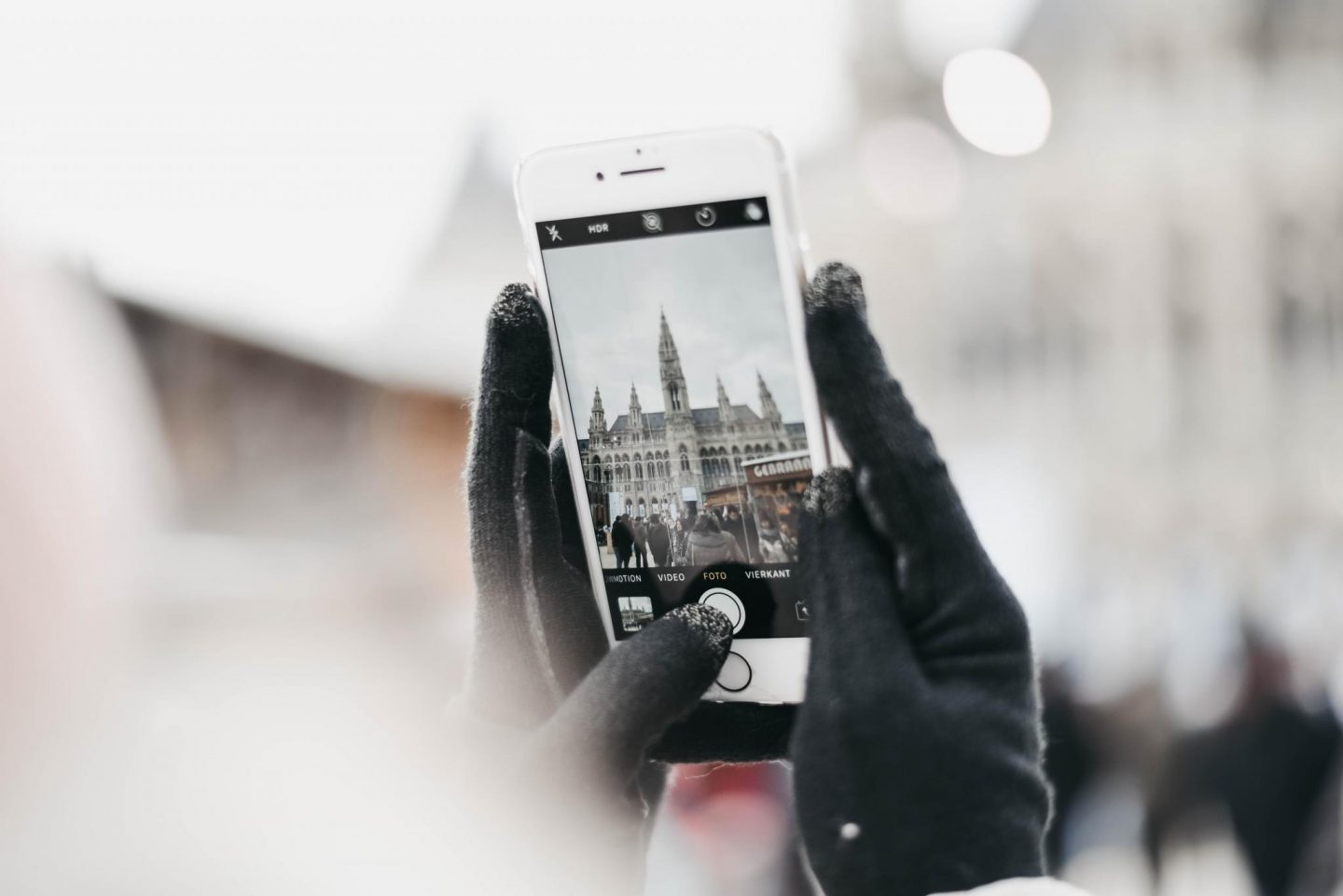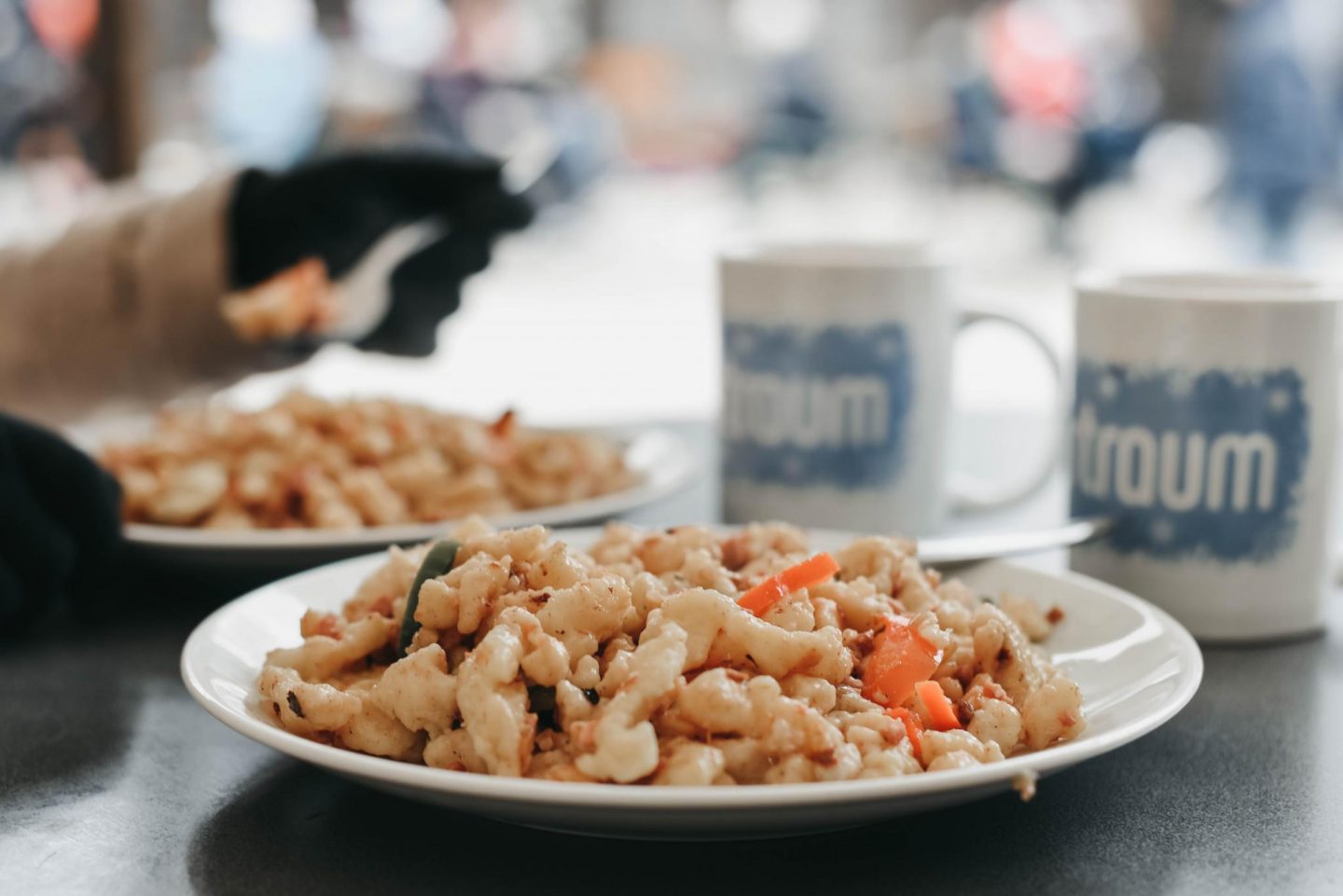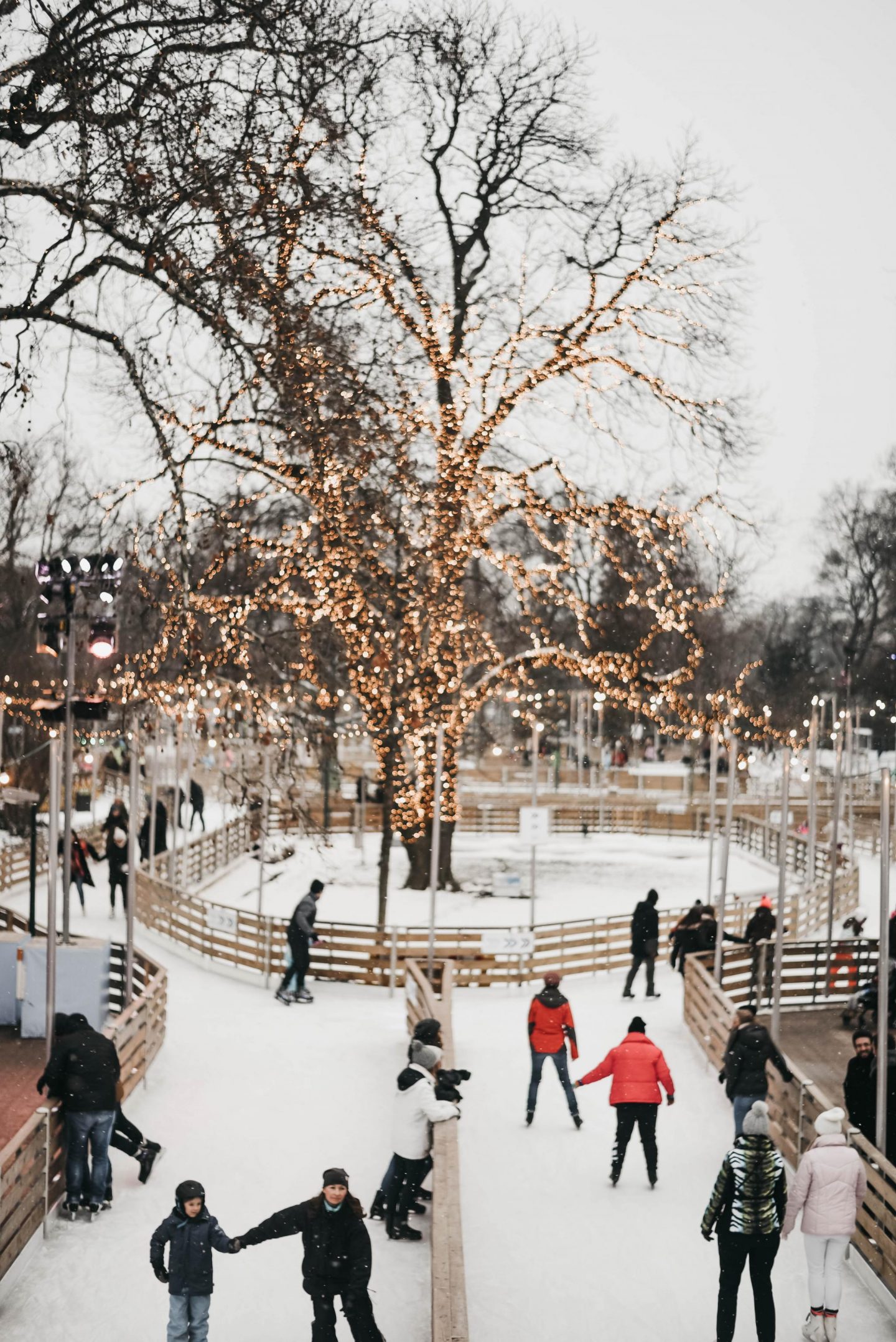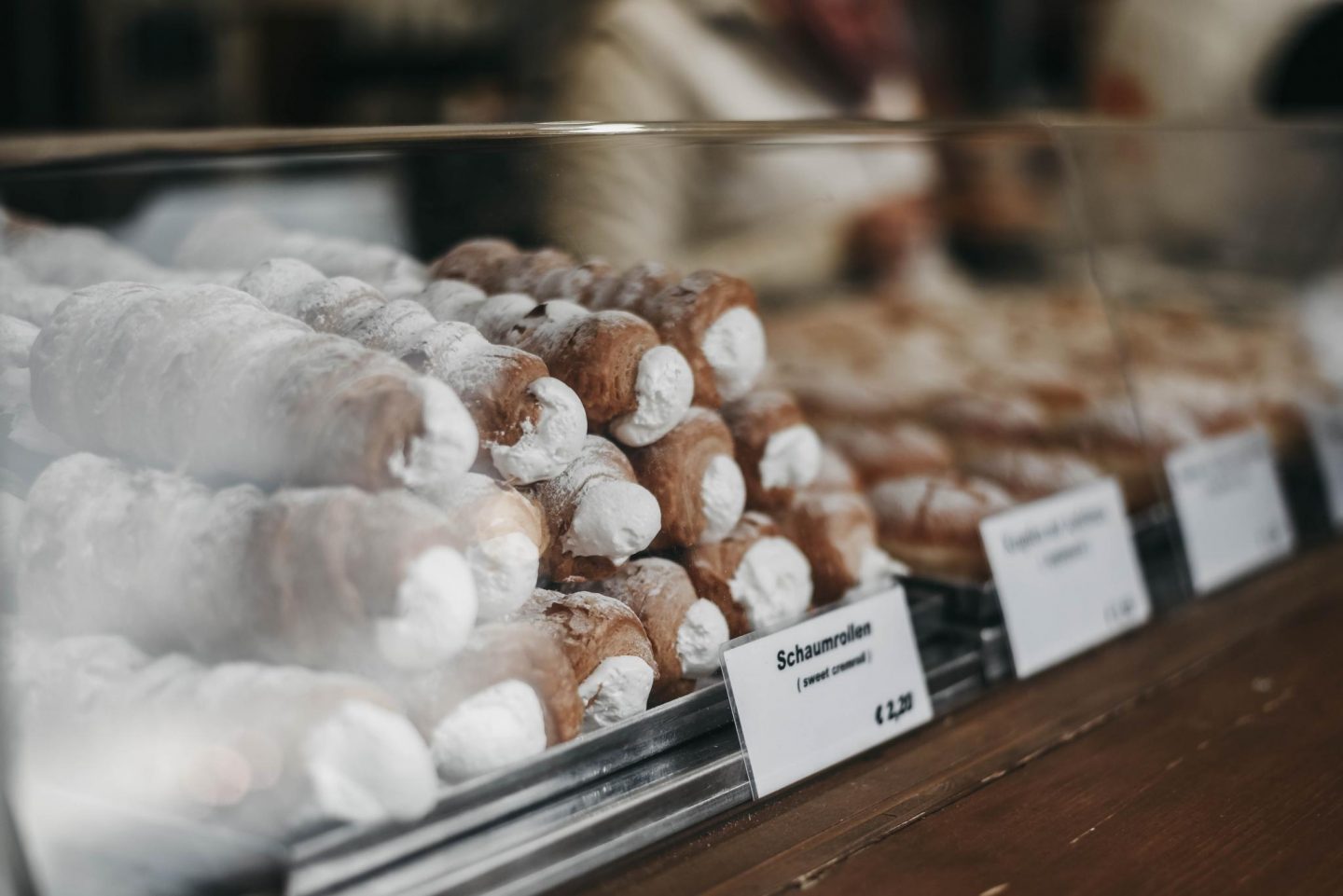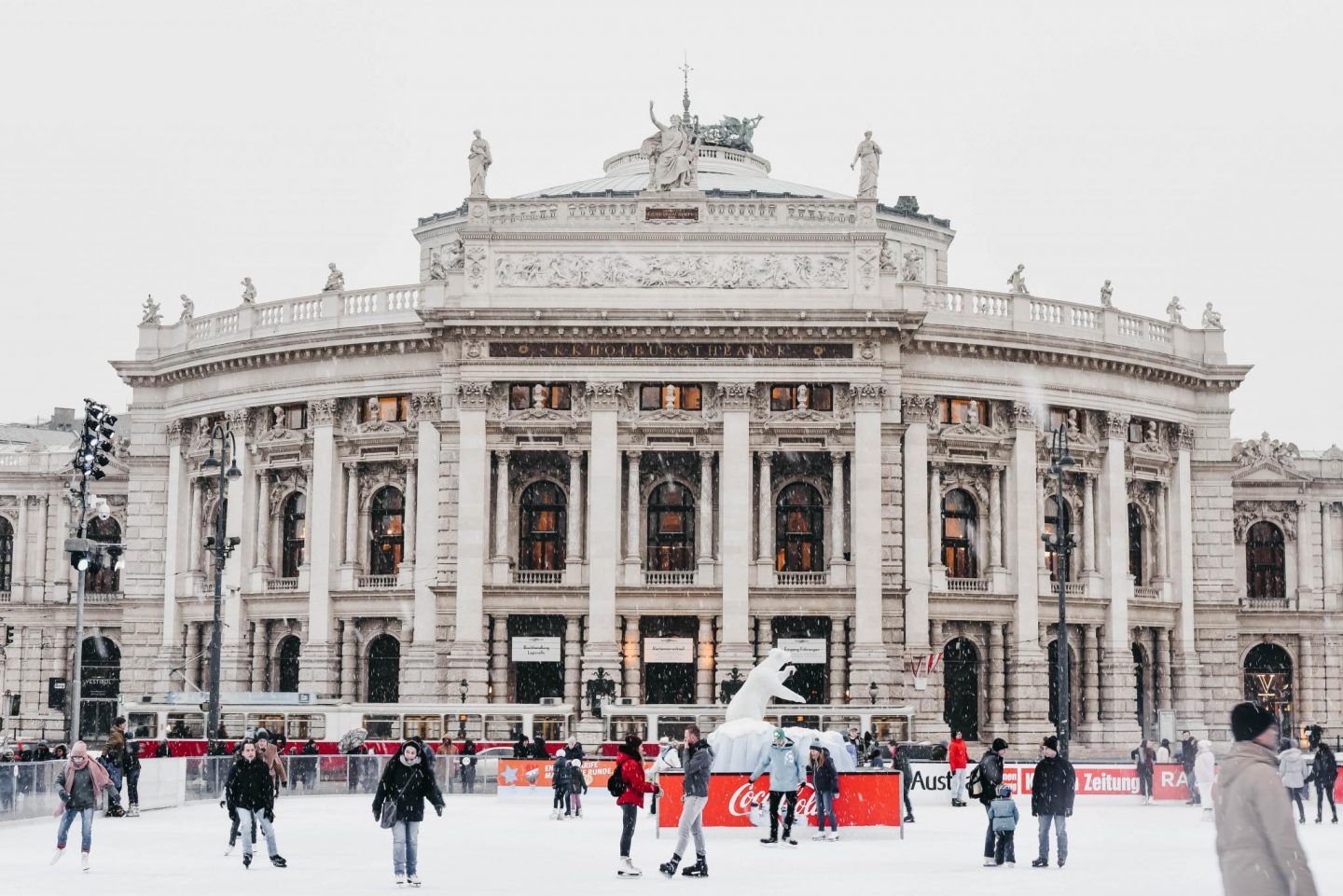 Vienna State Opera & Hotel Sacher
The most expensive cake I ever ate must be the authentic viennese Sacher Torte from hotel sacher. I mean, €18 euros for a slice of cake and coffee… . It sounds completely crazy, but it's kind of a must when you're in the city. Be prepared to stand in line for it too.
The State Opera is located across Hotel Sacher and also well worth a visit. Since we were on a tight time schedule we only admired it from the outside, taking in the views from both the street level and the terrace of the victoria museum (behind the opera). Much like the opera houses in Paris and Antwerp, it exudes a grandeur that I absolutely love.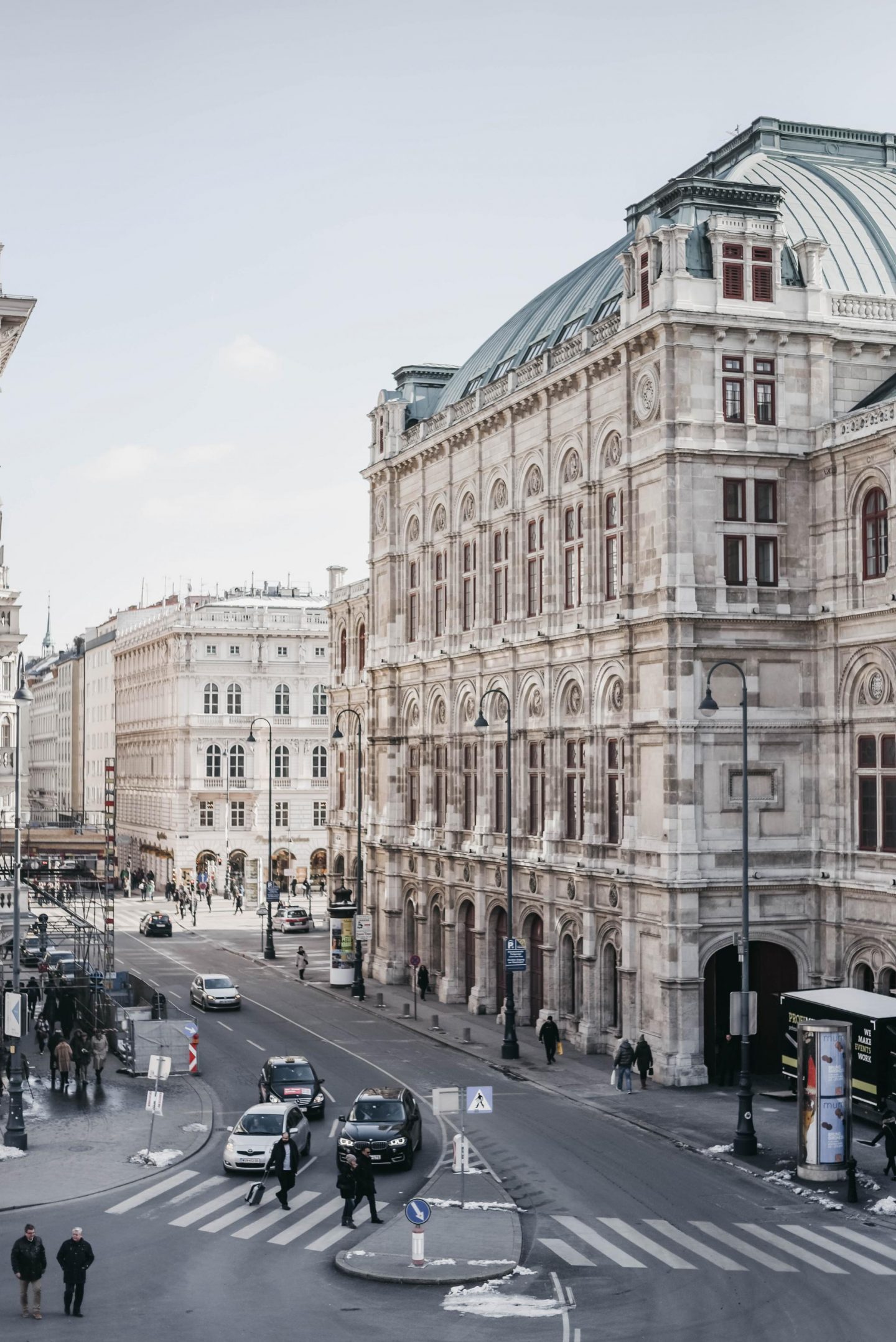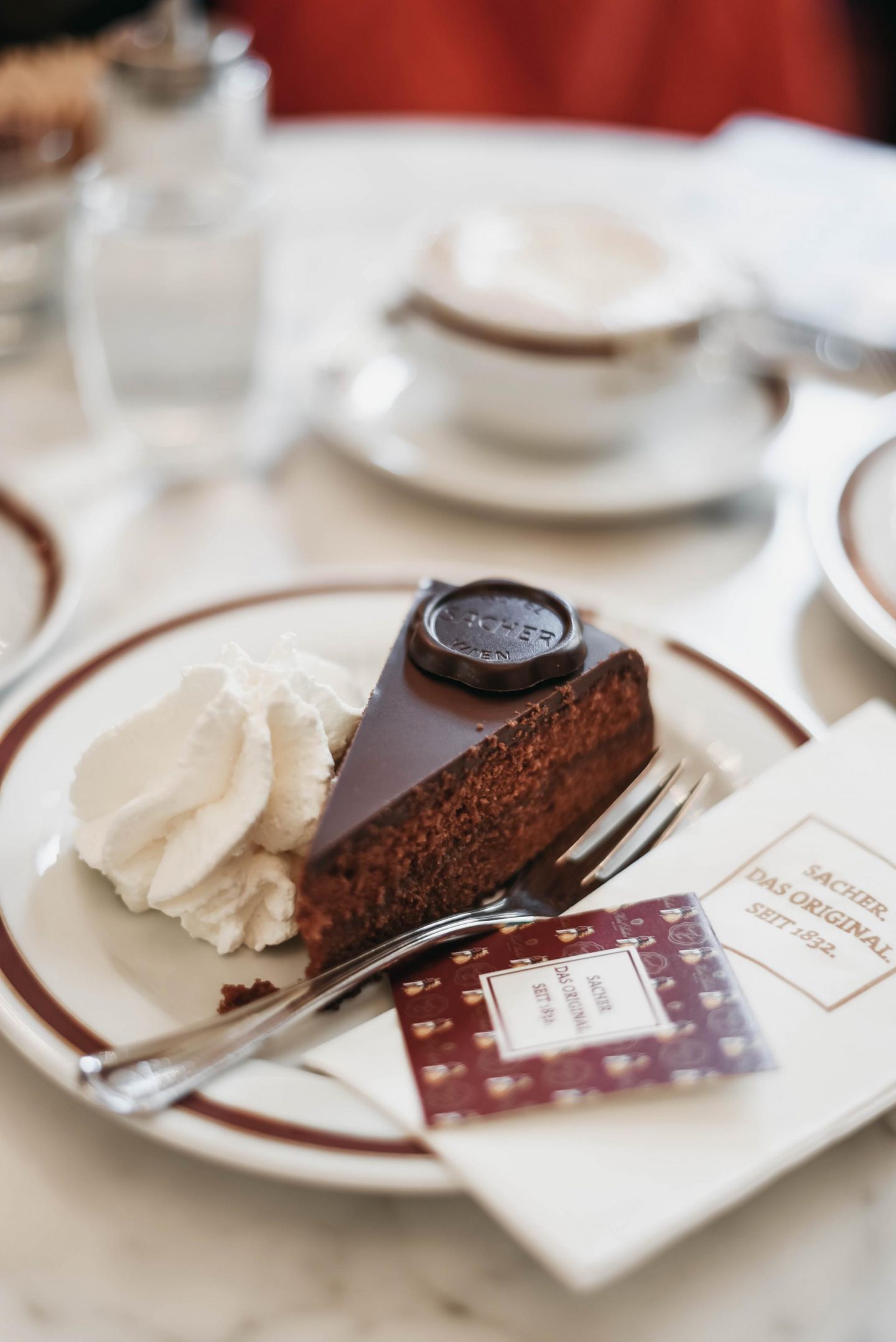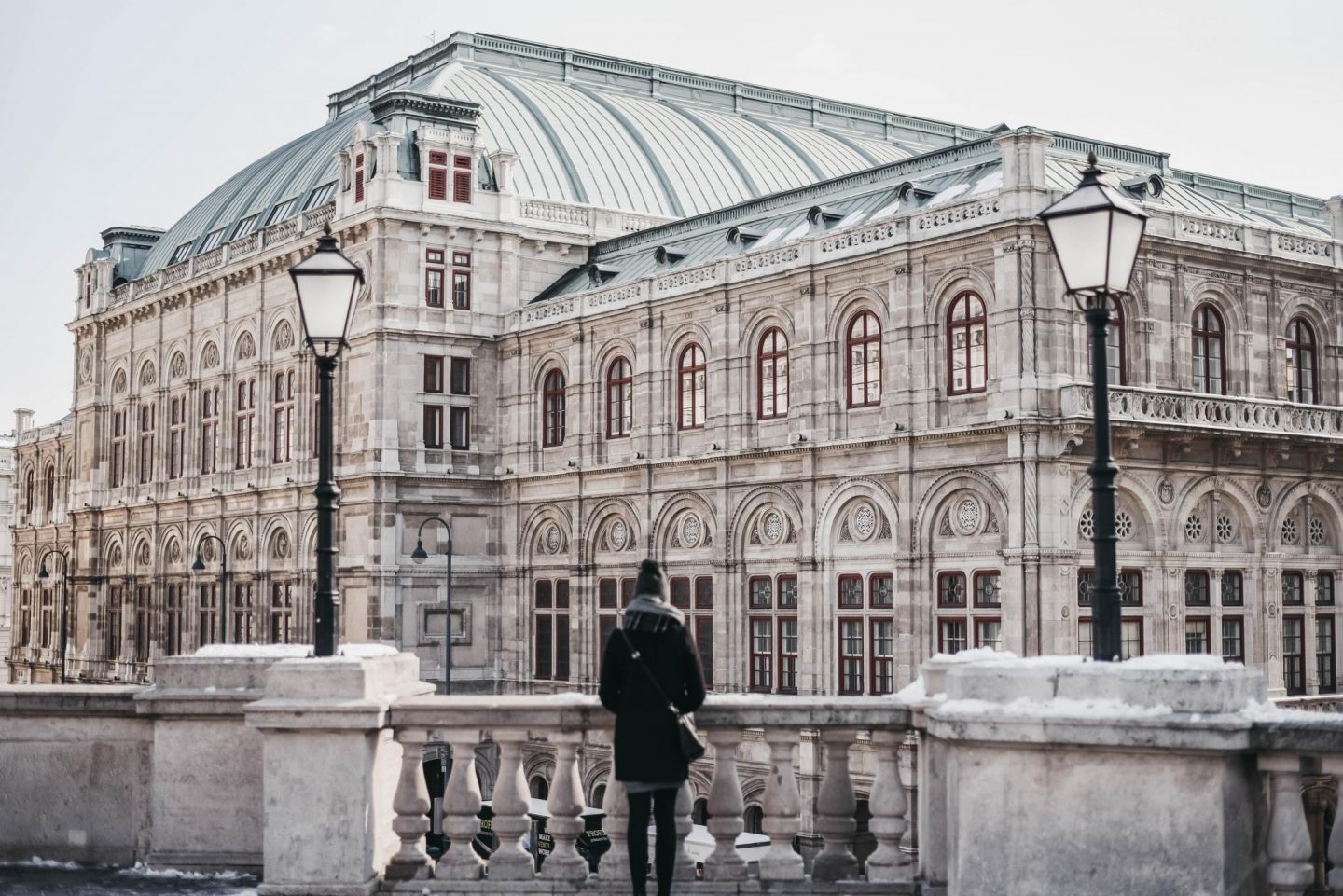 Strolling Through Old Town Vienna
With our Time To Momo book in hand, we discovered the beauty of Vienna's Old Town. Compact and easily walkable, the cities historic heart is a pleasant place to hang out during the afternoon, even on a cold January day. We followed a route indicated by our Time To Momo Guide past all the sights in the city. Once we reached the Katlskirche, we decided to pay the small fee to take the elevator to the rooftop for a magnificent view over town.
If you're hungry, stop by one of the many würstelstanden for a hotdog or other (greasy) snack.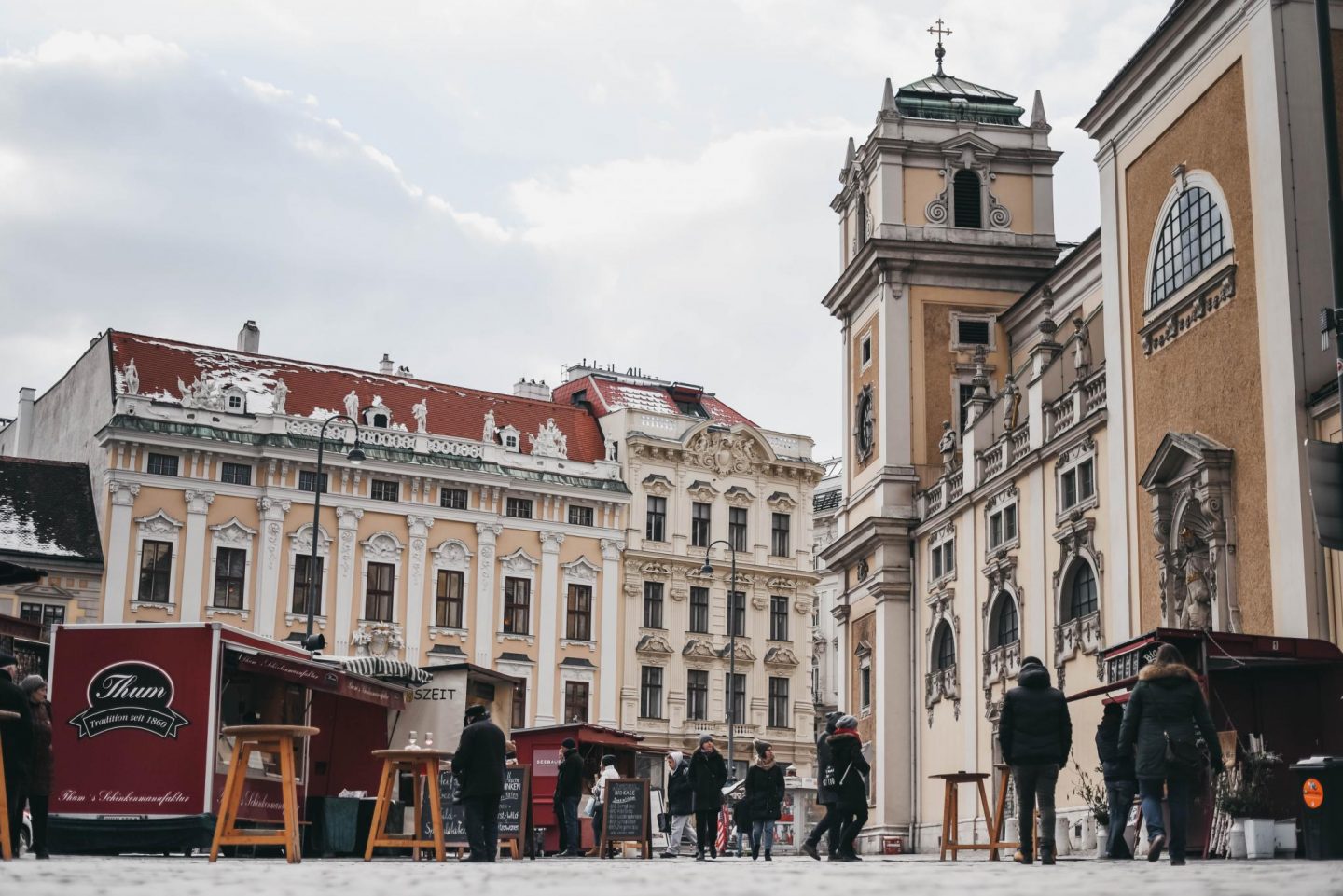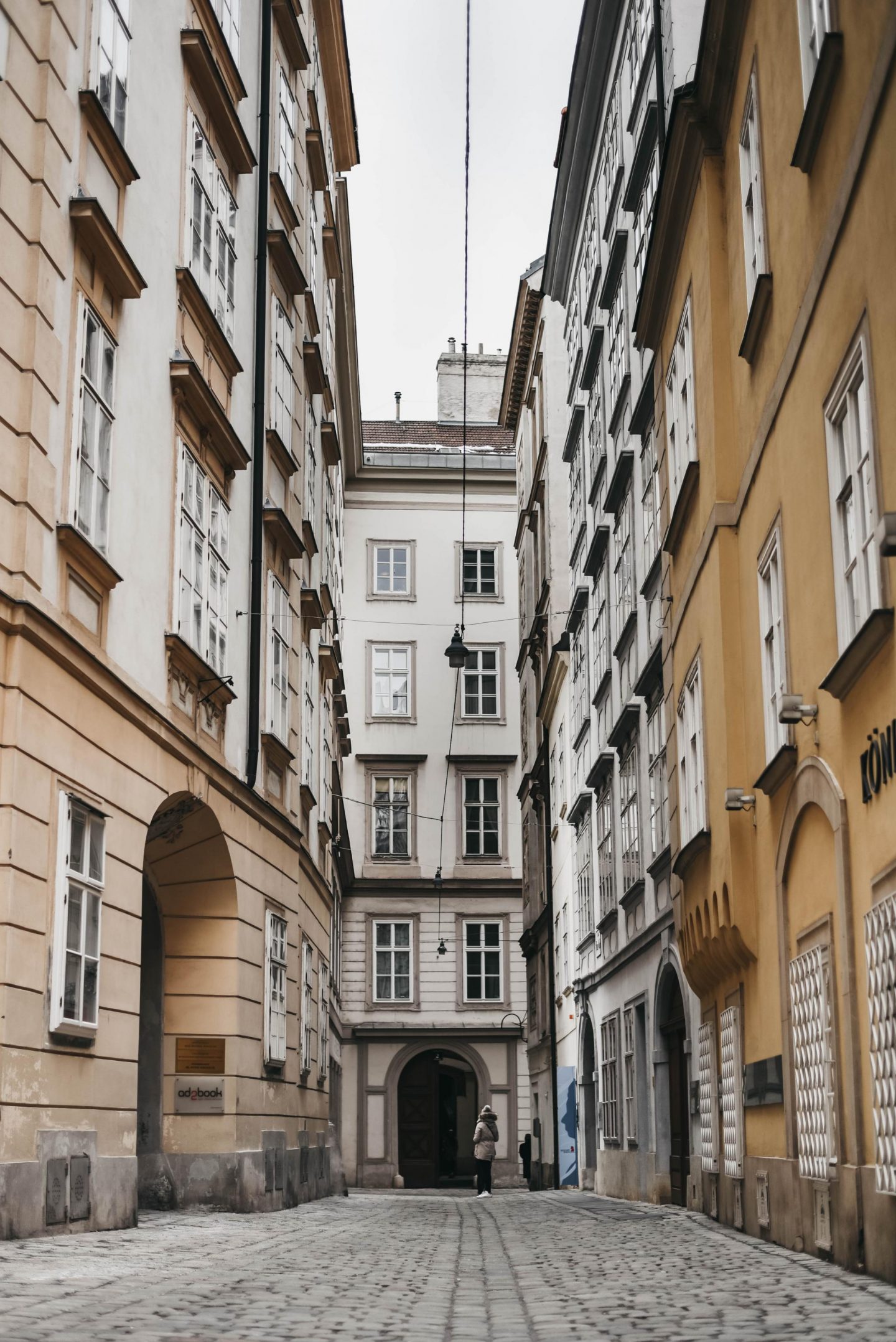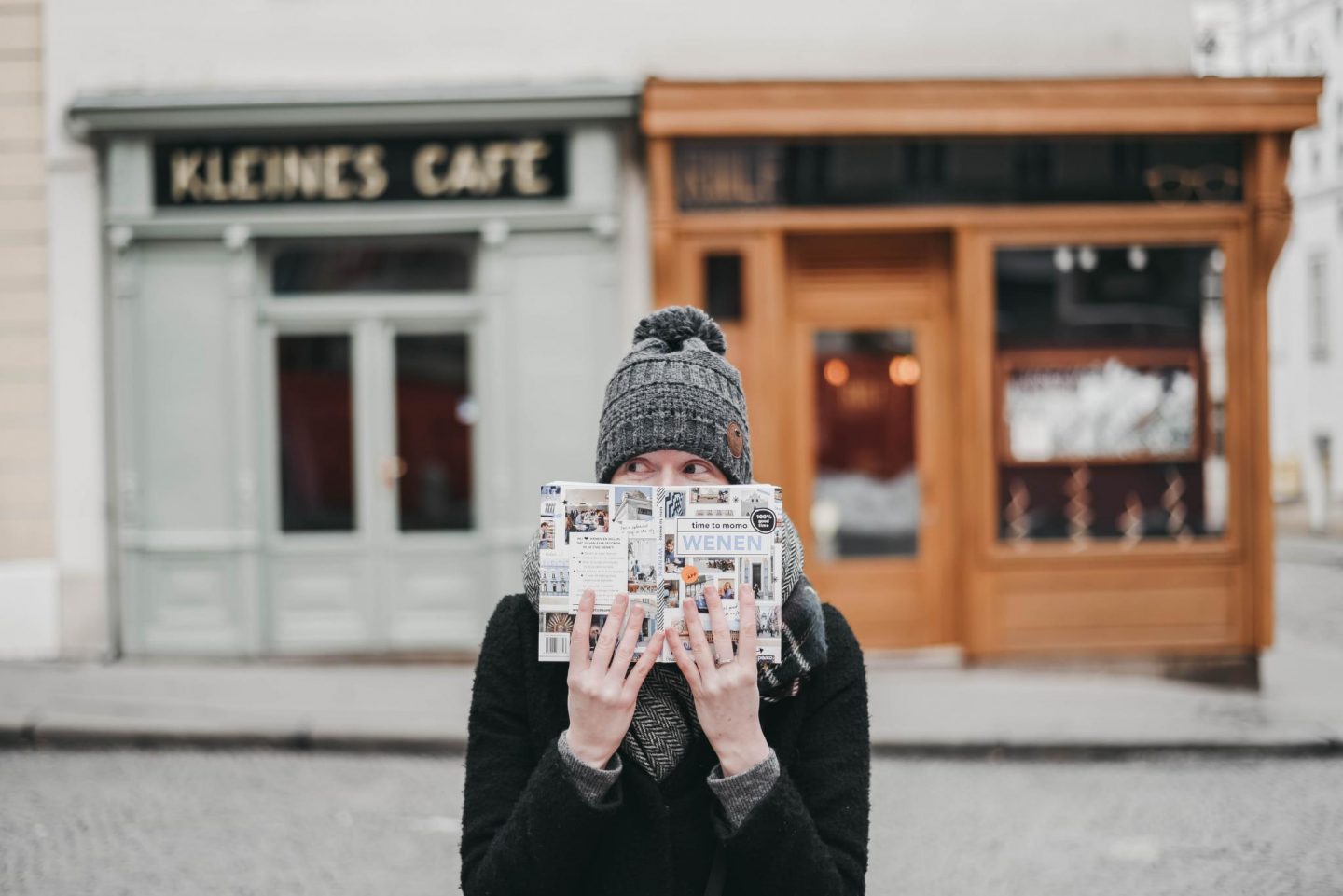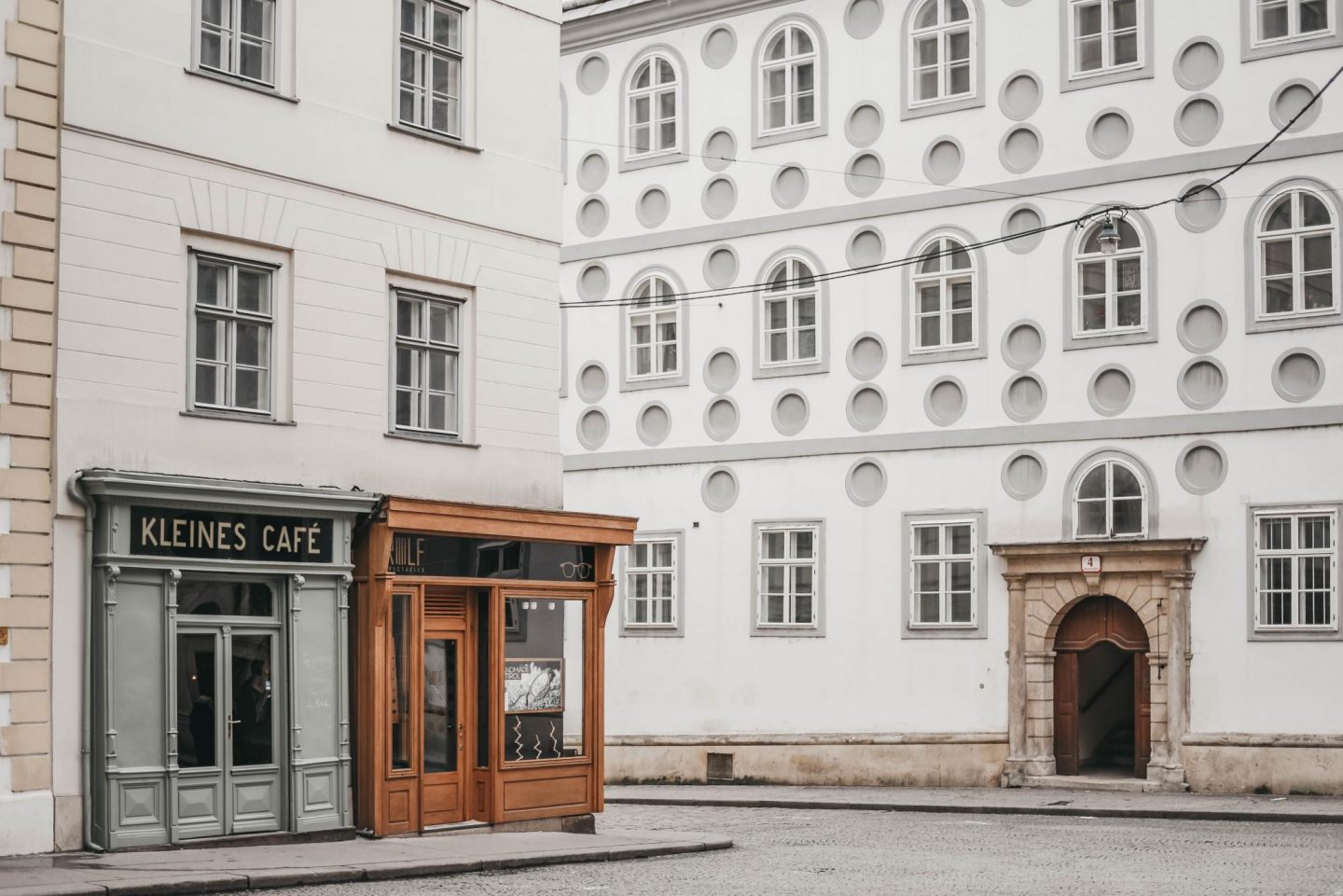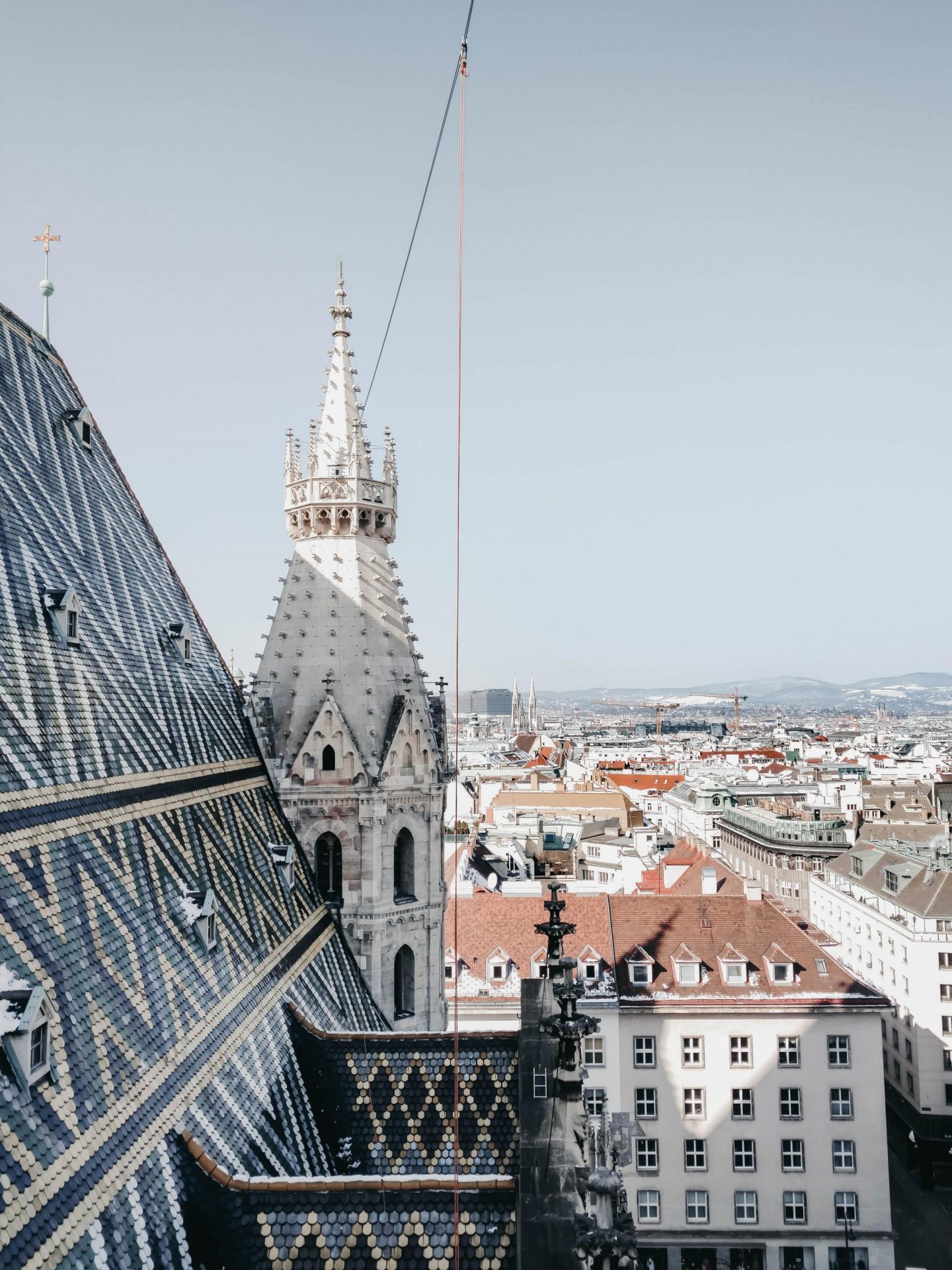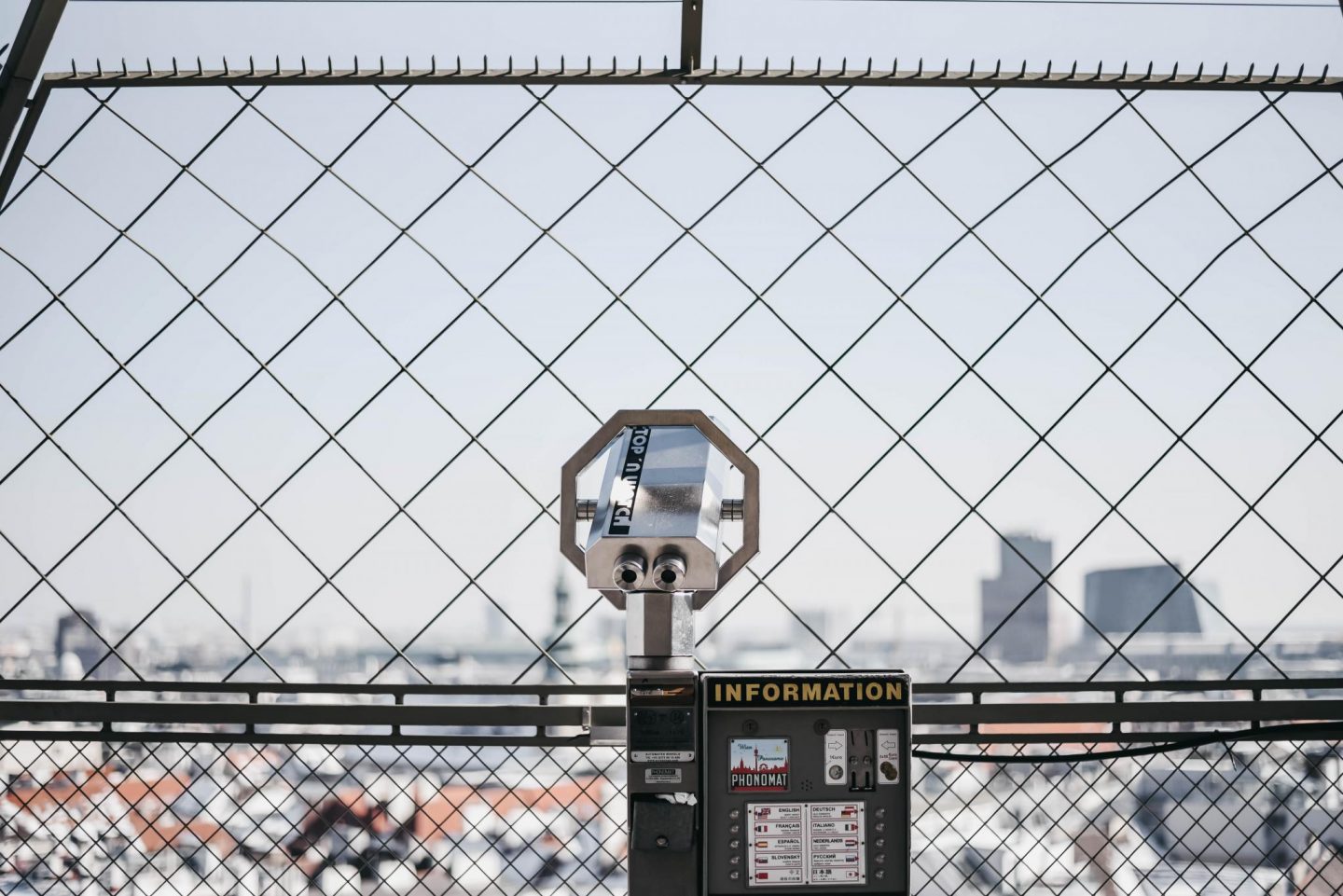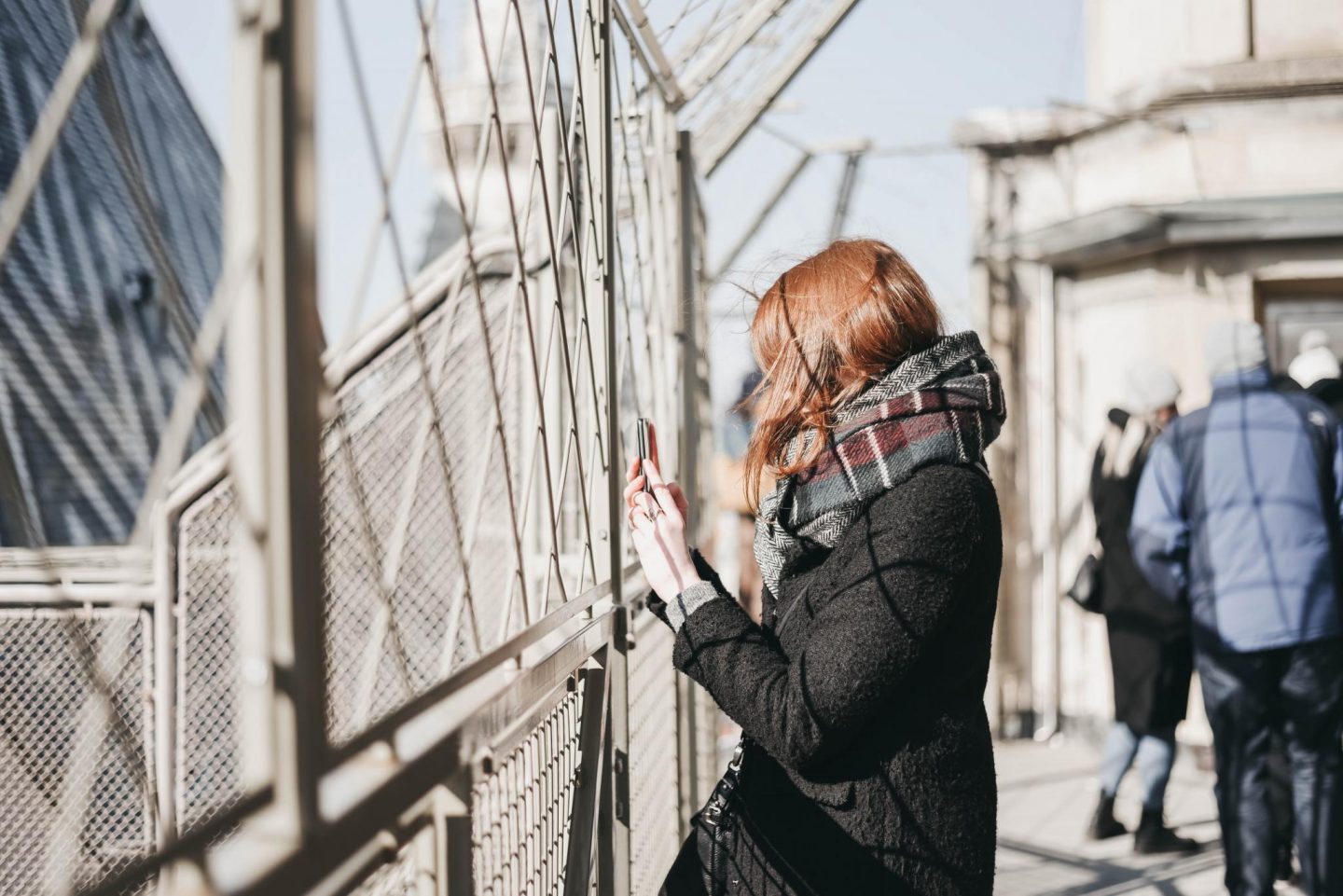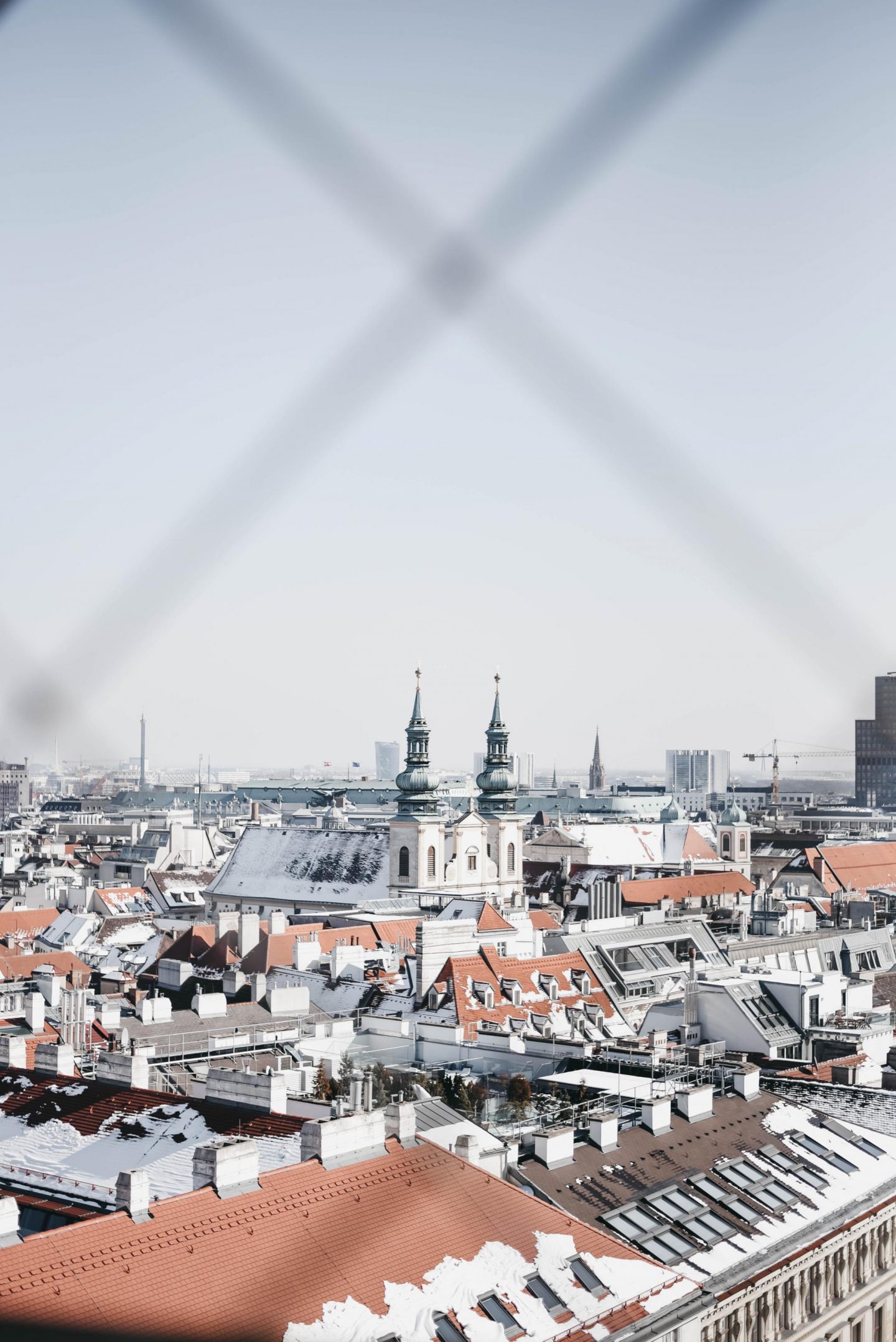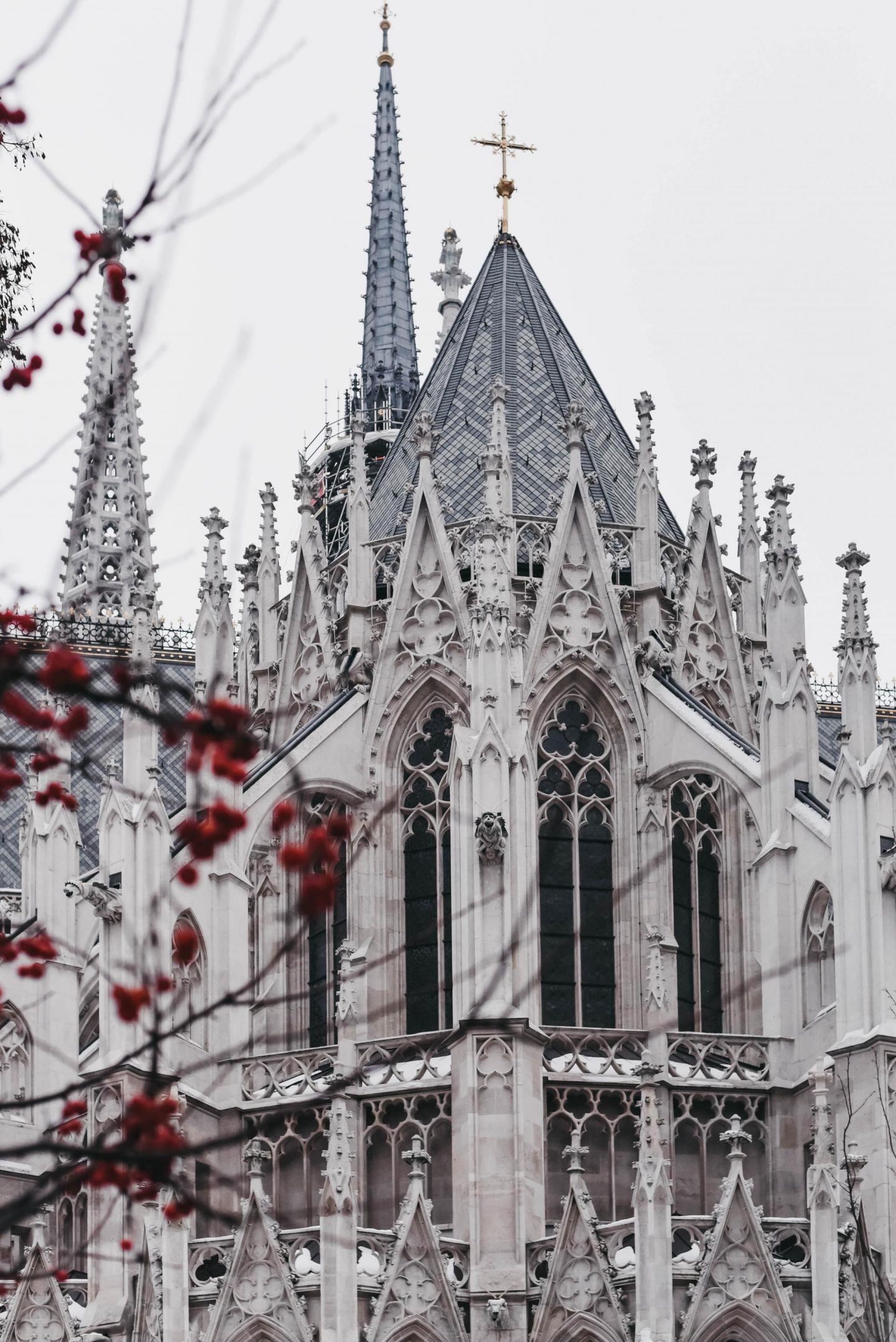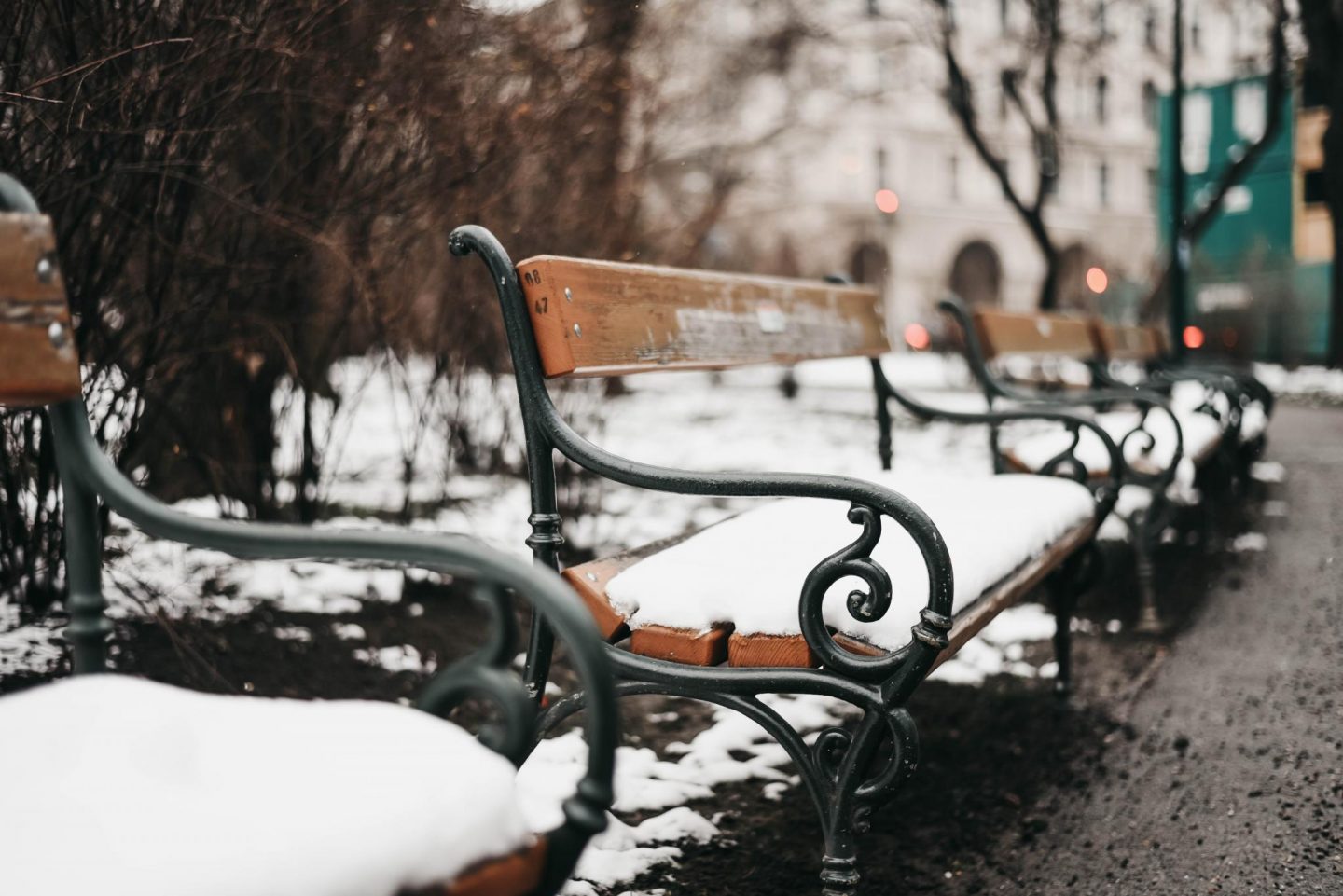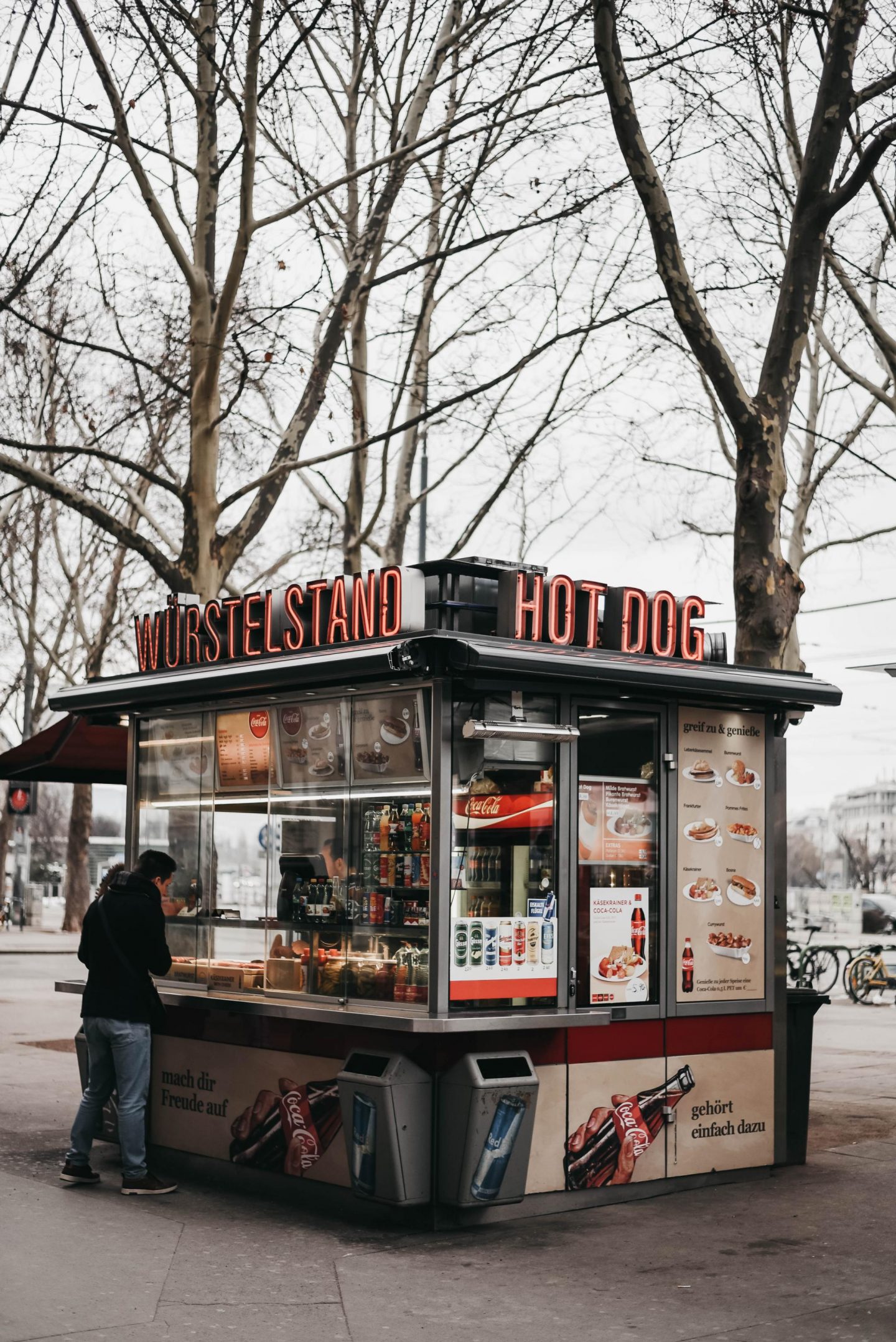 Schloss Belvedere
The gardens are free to enter, but you have to pay an entrance fee if you want to tour the castle itself. Since we didn't have much time we strolled through the gardens and found the pond from which you have an iconic vie over the schloss. It made for a beautiful last impression of the city before boarding a plane back to Brussels.
On our last morning in the city we wanted to visit one of the castles. Schloss Schönbrun is probably the most famous, but because of it's location out of the city center it was not an option for us (we didn't want to miss our plane!). Schloss Belvedere, however, was just a few hundred meters behind our hostel!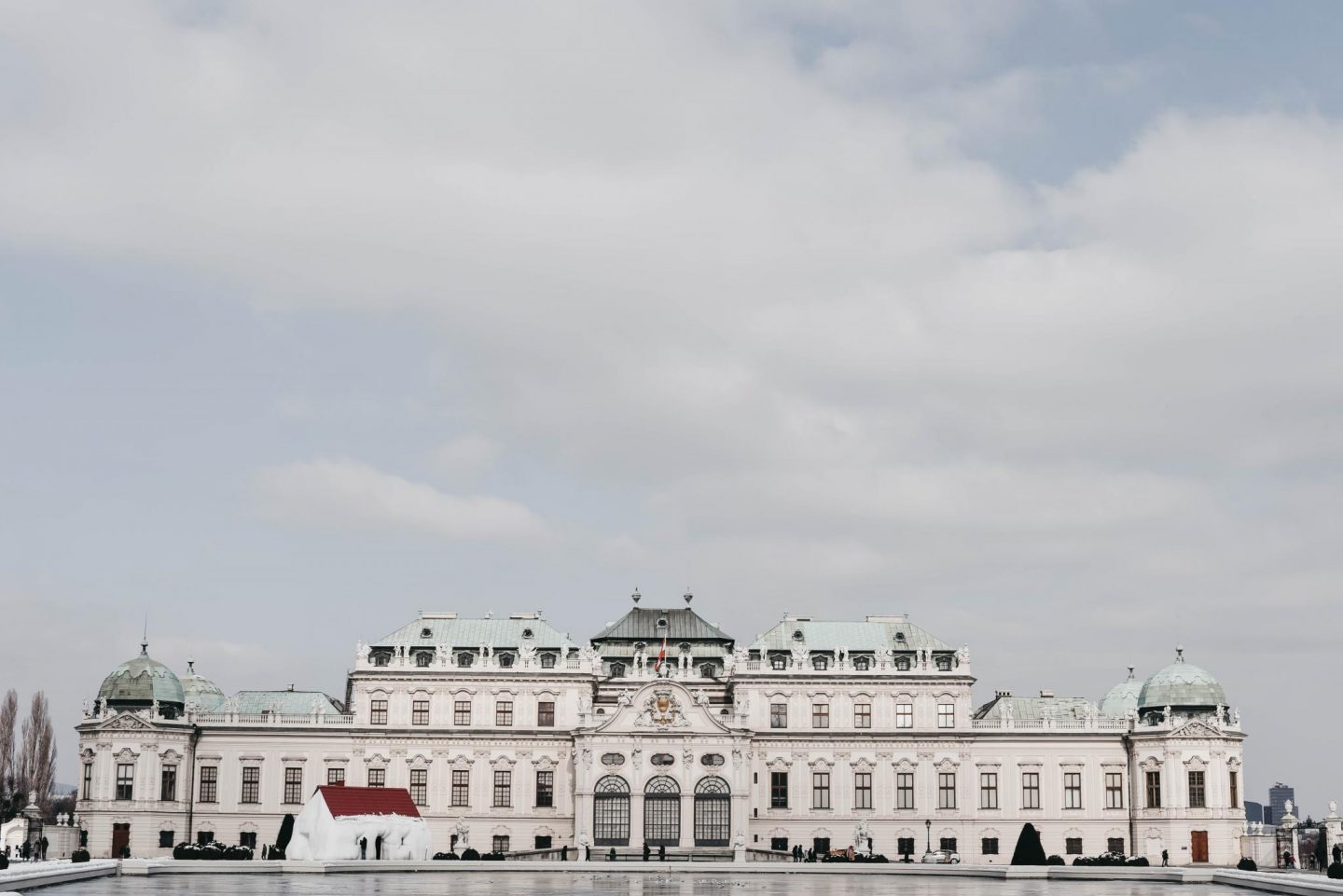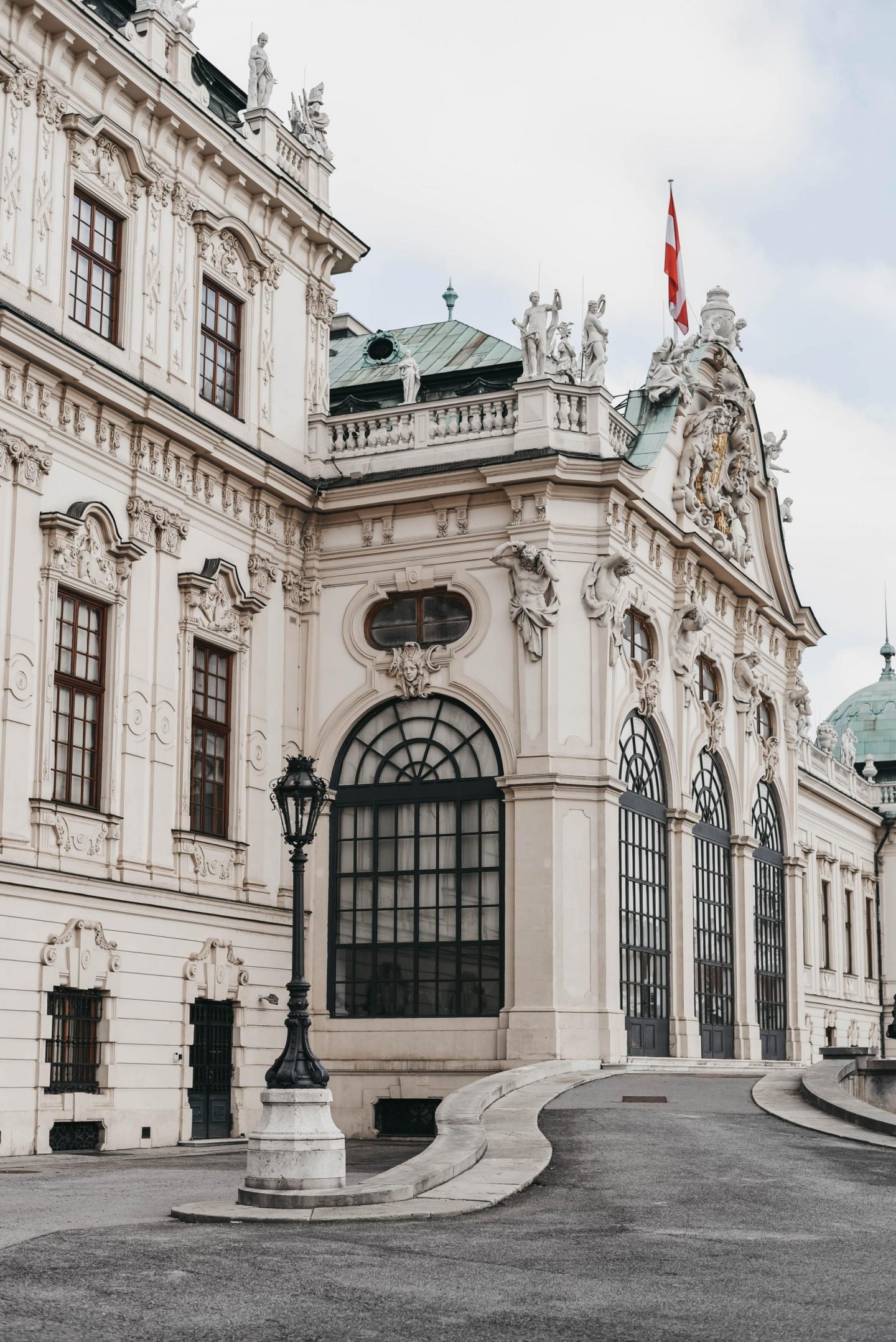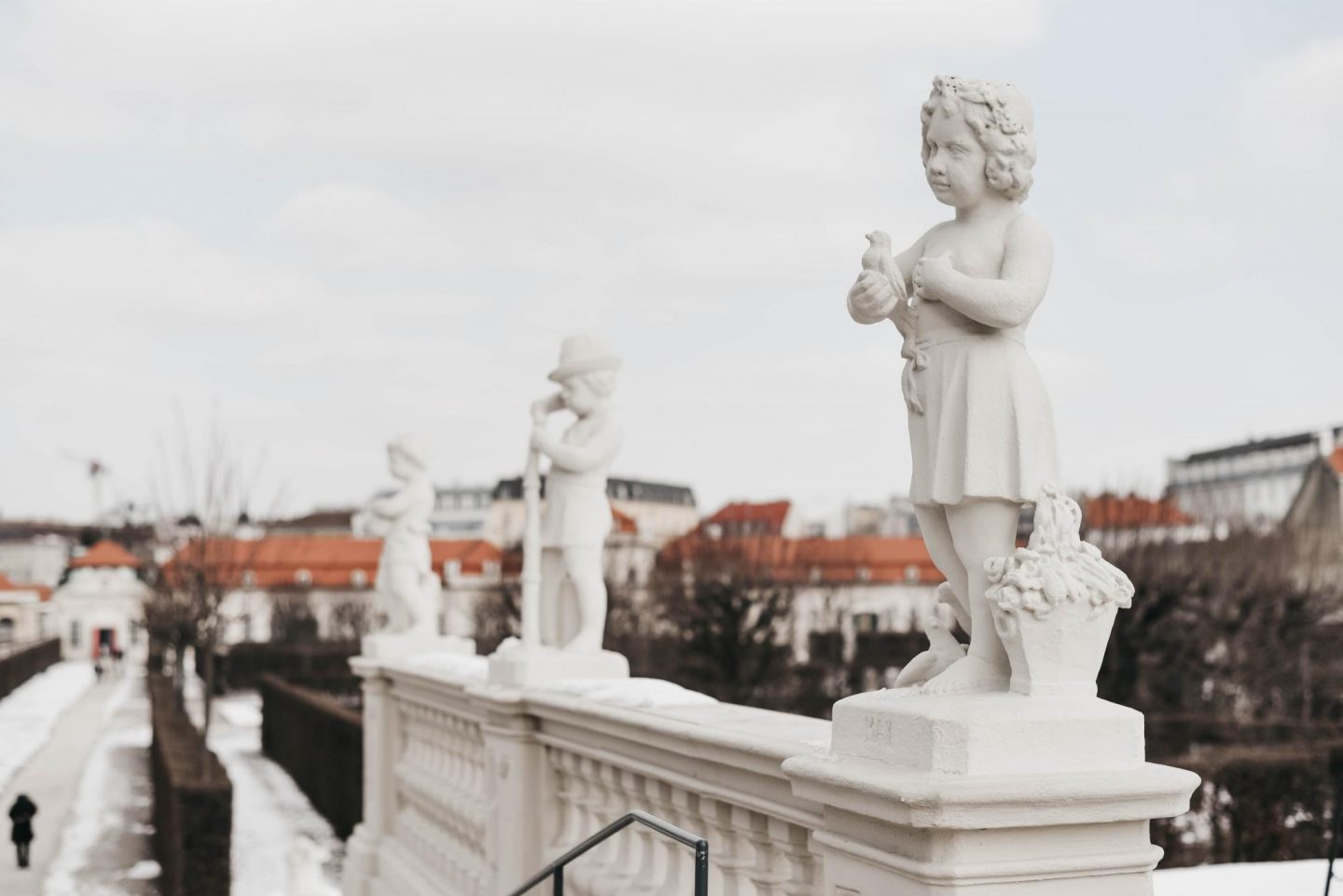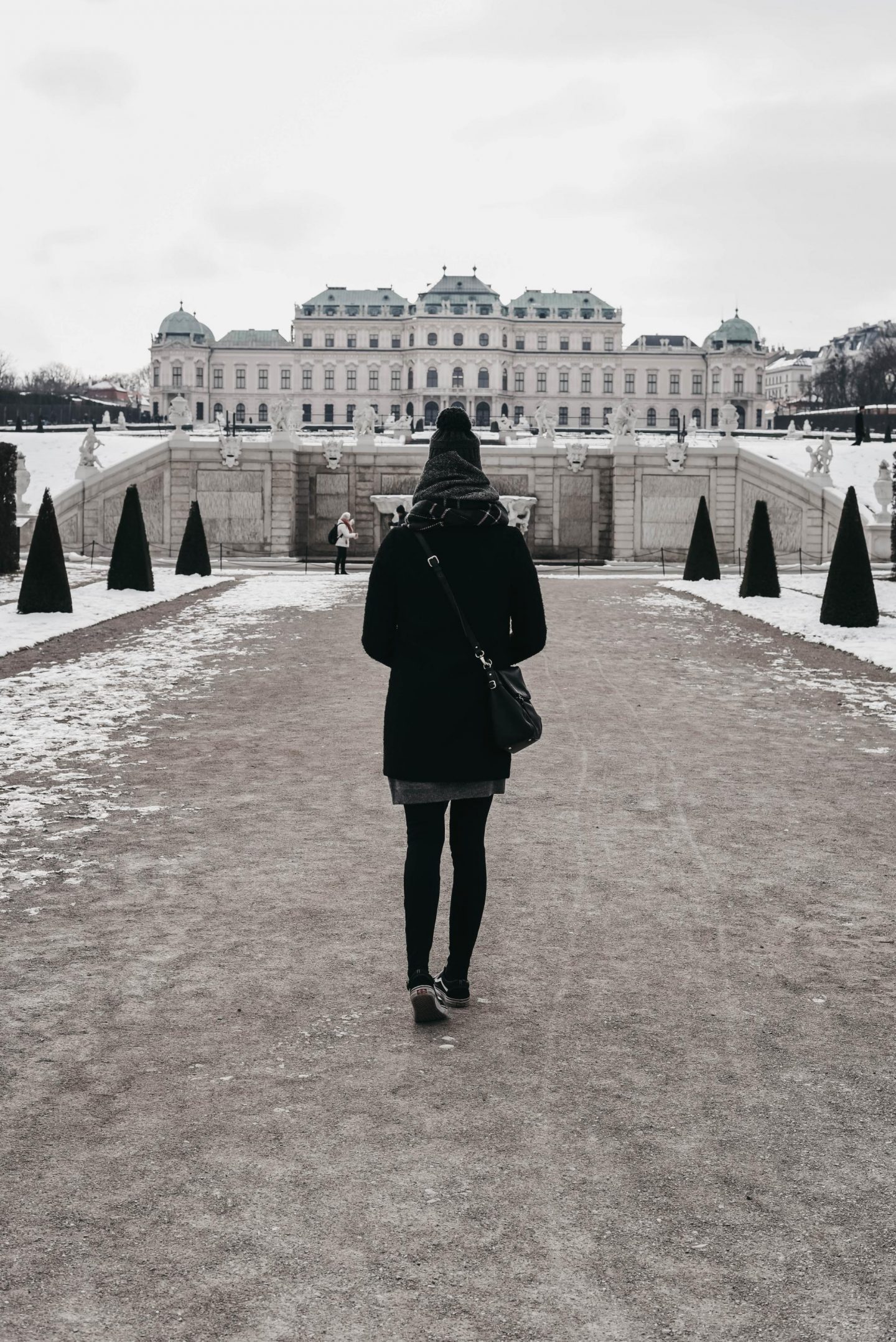 Travel details
There are multiple flights per day departing from Brussels Airport to Vienna and once you're there the CAT train takes you to the city center in a whopping sixteen minutes. There are hotels and hostels aplenty in and around the old town. I chose Wombats city hostel on Naschmarkt, because it lies next to a train station, within walking distance from the historic city center, has girls-only rooms with a private bathroom and is close to numerous restaurants and bars. It was perfect!