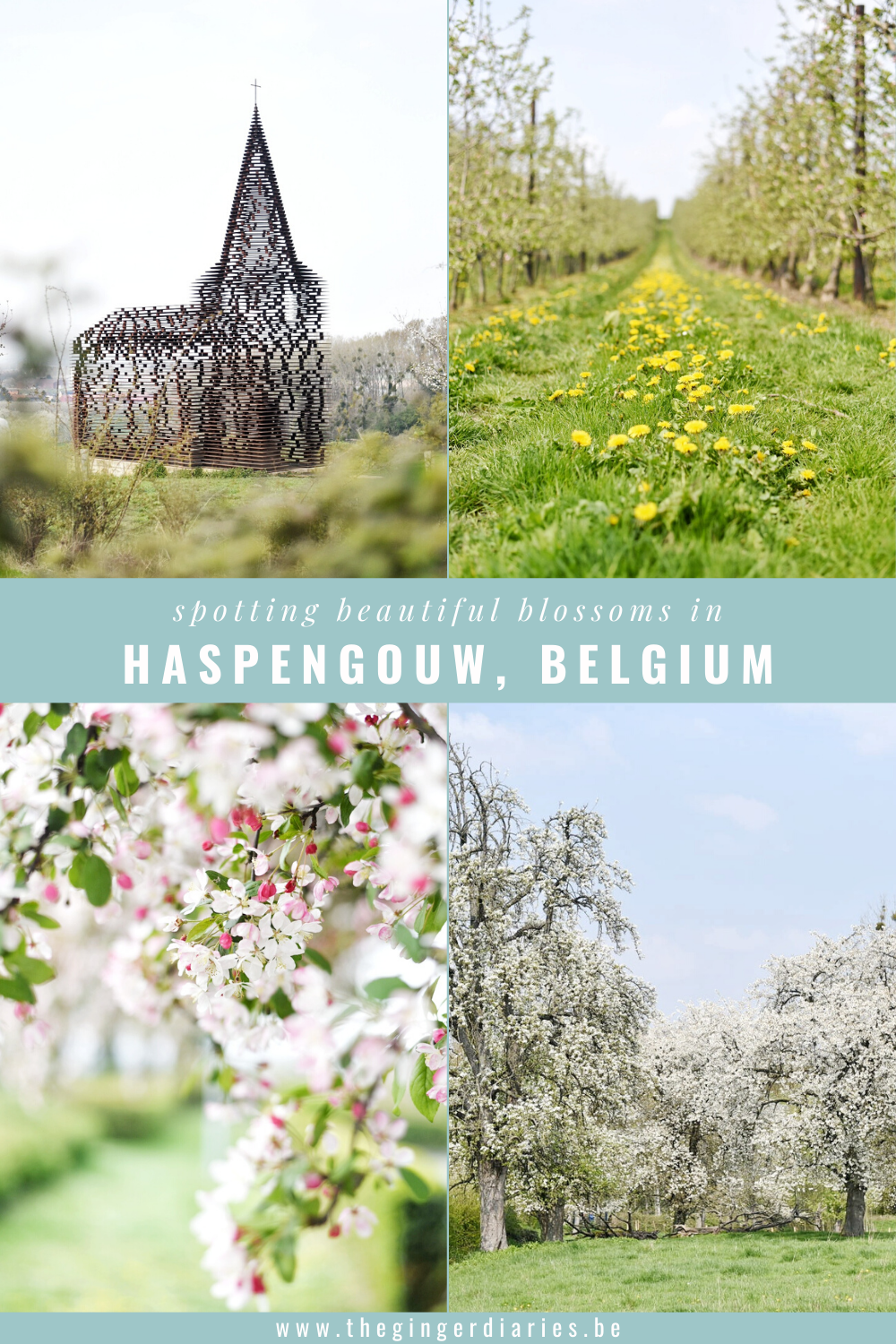 You have probably heard the quote 'you don't have to travel far to discover beautiful places' before. "Thanks to" COVID-19 I am learning just how true that quote is this summer. Because of the travel bans, zoning, obligated quarantines upon return, etc… my boyfriend and I are choosing to spend our vacation close to home or in a neighboring country this year. That means lots of day trips and camping nights!
I feel like Belgians (including myself!) often underestimate the beauty of Belgium. I know my way around Paris, but get lost Brussels without Google Maps. A few years ago my boyfriend decided he didn't want to join me on all of my foreign travels and instead we started making more day trips in our own country. One of the first things we did was hike the Bloesemroute (Blossom Hike) in Borgloon from reisroutes.be (free to download!). This short and easy hike takes you along all the beautiful sights in the region, quaint villages and the famous 'Reading Between The lines' church installation.
We've come back and done this hike nearly every year since then. I was really looking forward to returning in 2020, but COVID19 threw a spanner in the works. The blossoms usually appear late March-April and our initial strict lock down was set on March 13th until May. Btw, you can check the blossom progression via the Fruitmeter. We were not allowed to travel by car so we had no way to reach the fruit region this year.
I remembered that I still hadn't shared my photos from our visit in 2019. Haspengouw is one of the largest fruit regions in Europe and thus well worth a visit during the blossom season. As soon as you leave the high way you are greeted by a sea of blossoming pear-, apple- and cherry trees. The fields just keep on coming! Here are some of my favorite pictures from our last hike.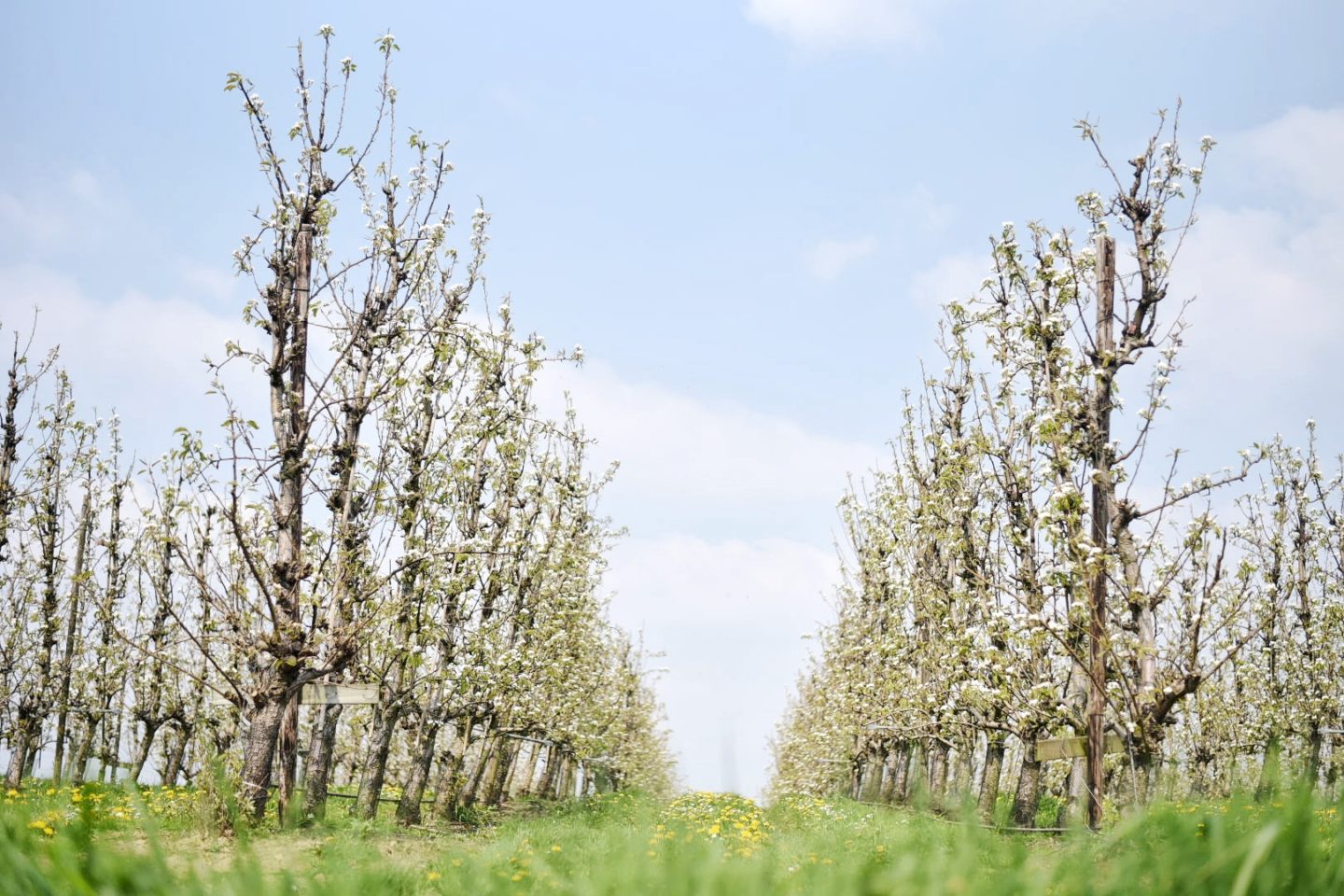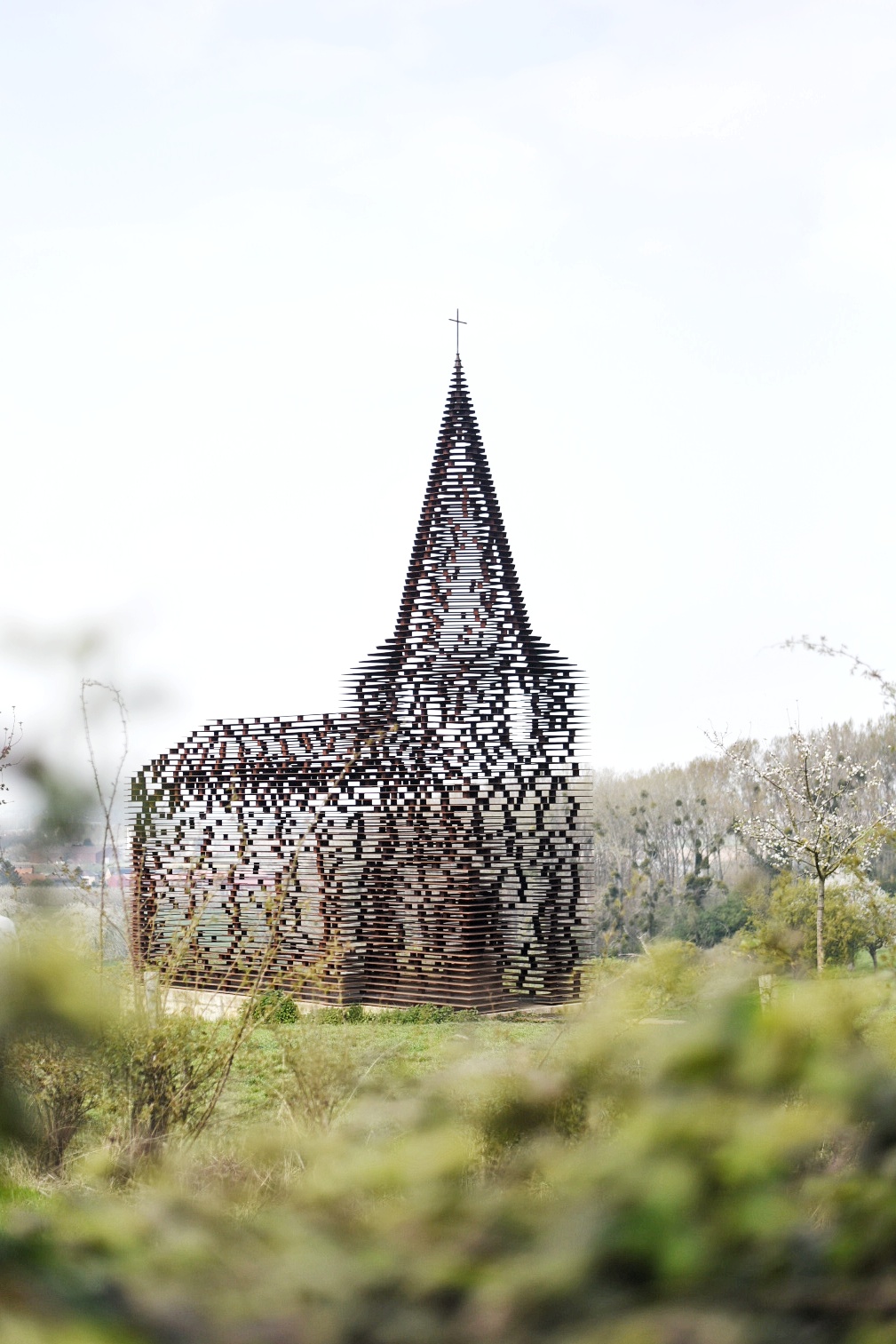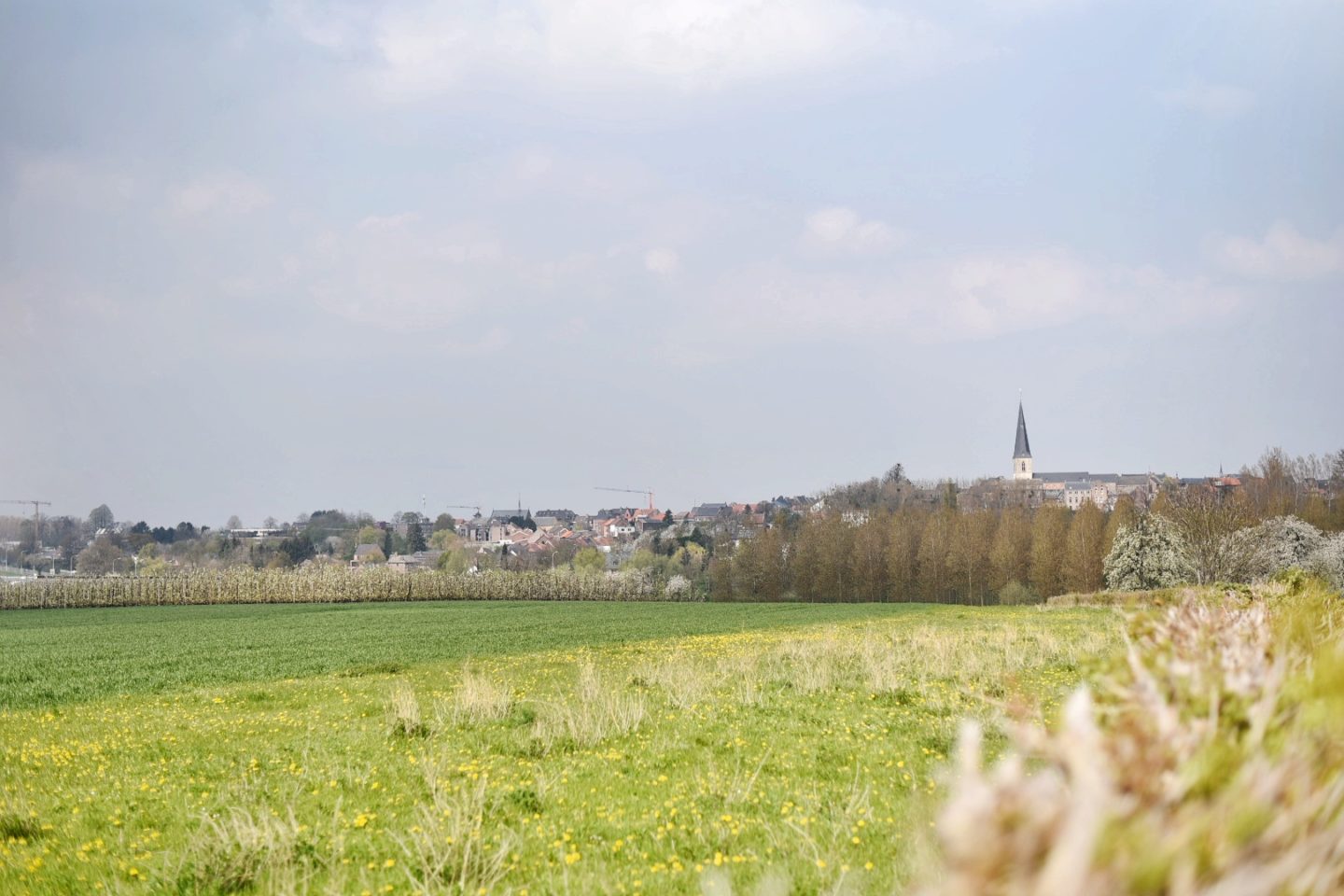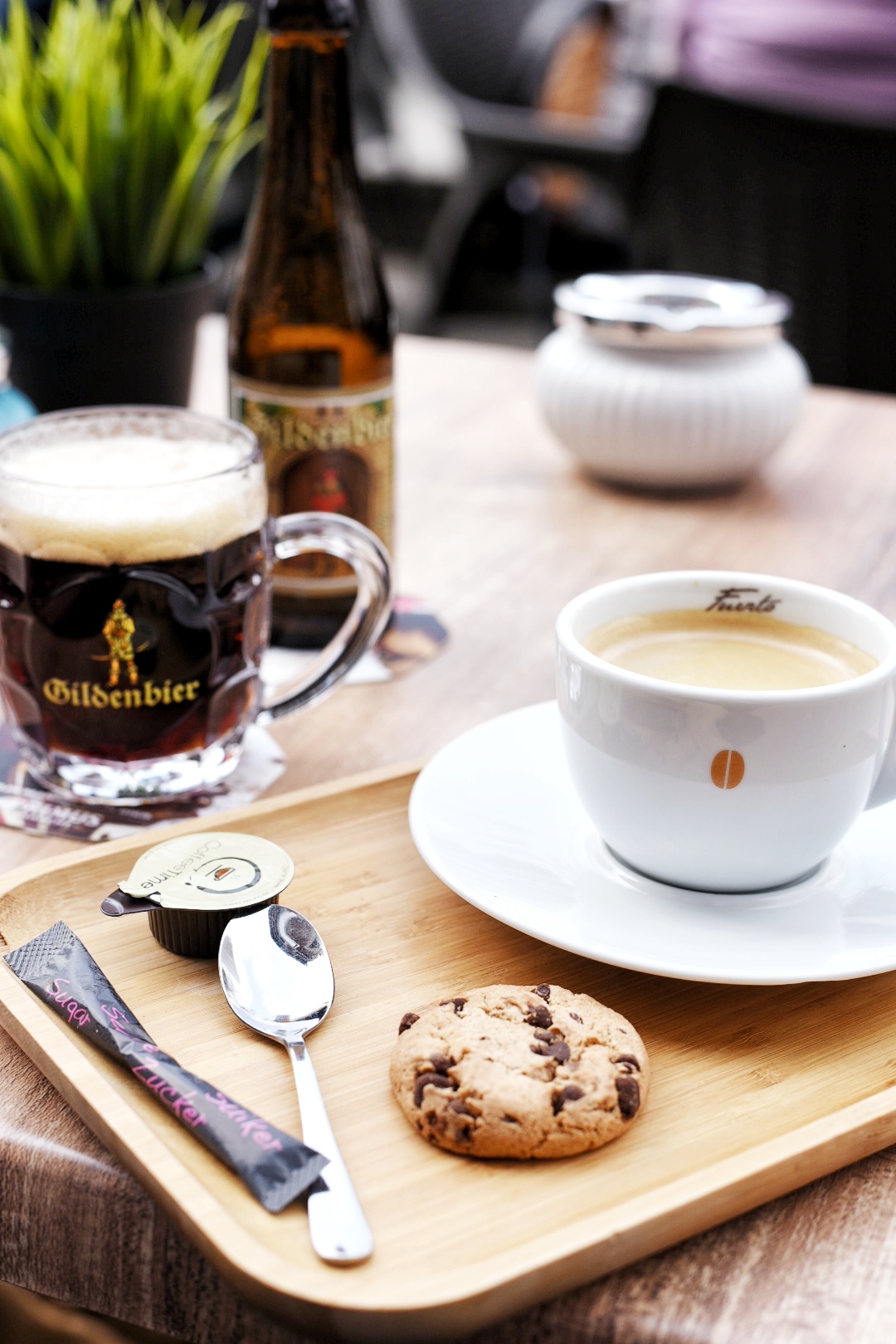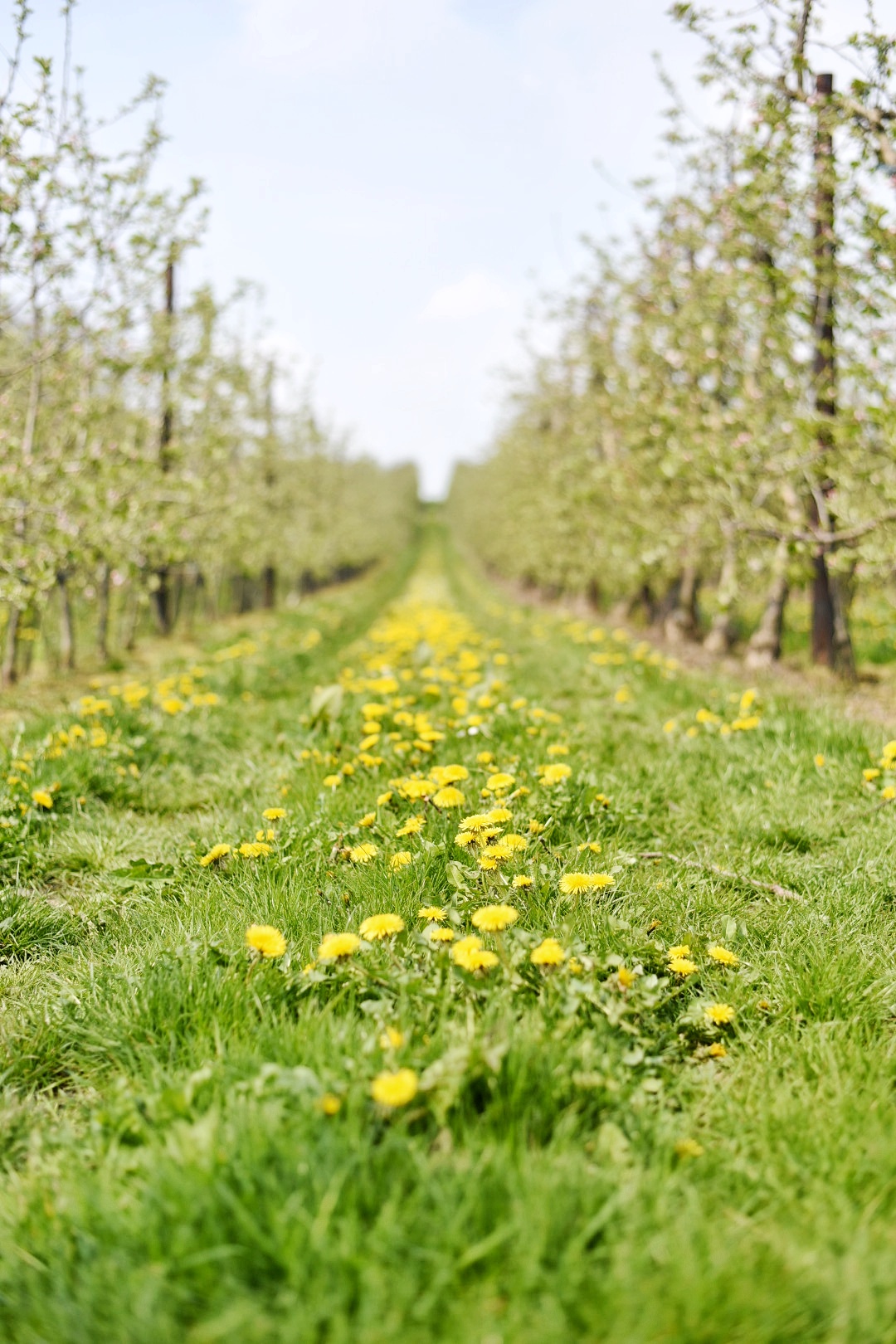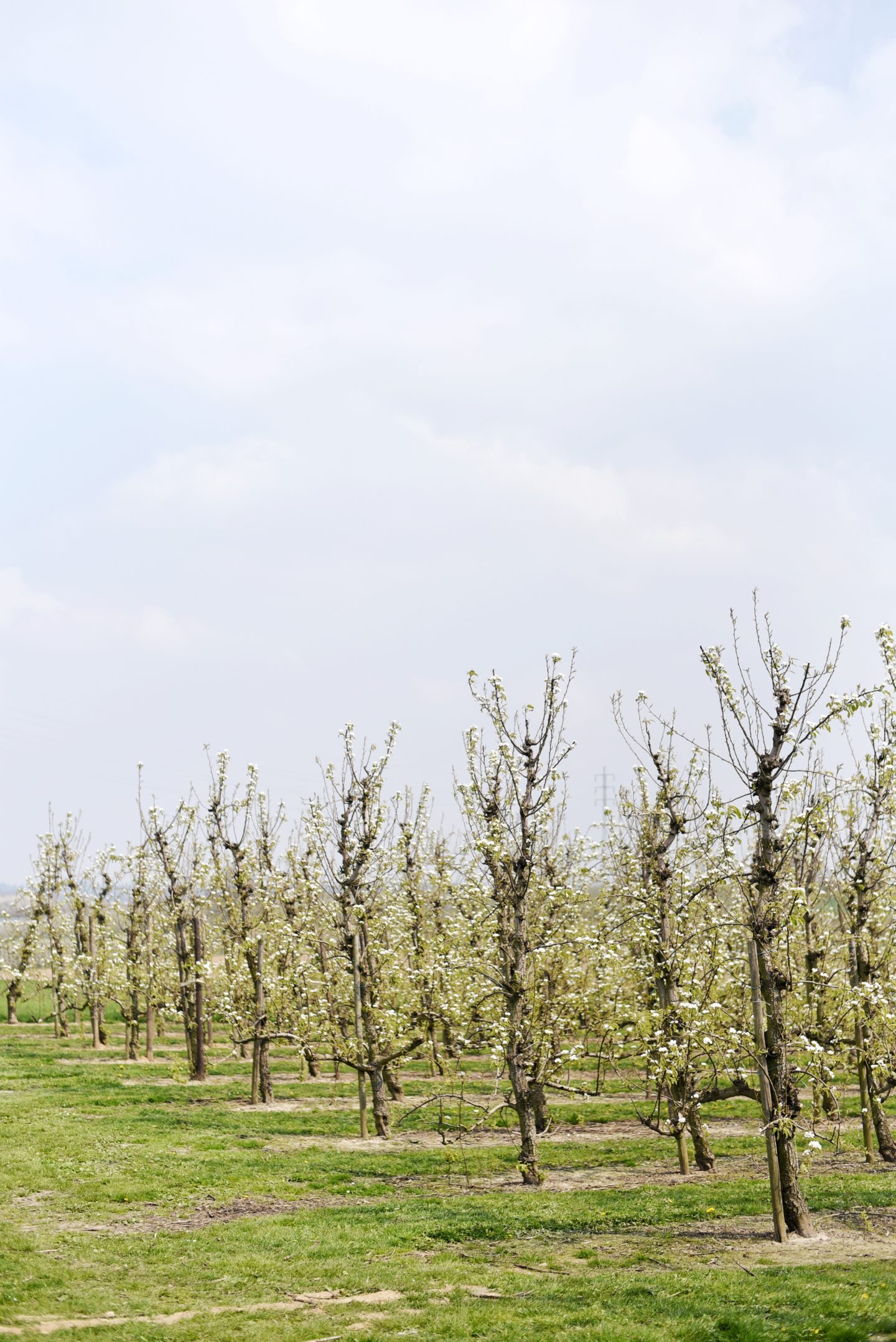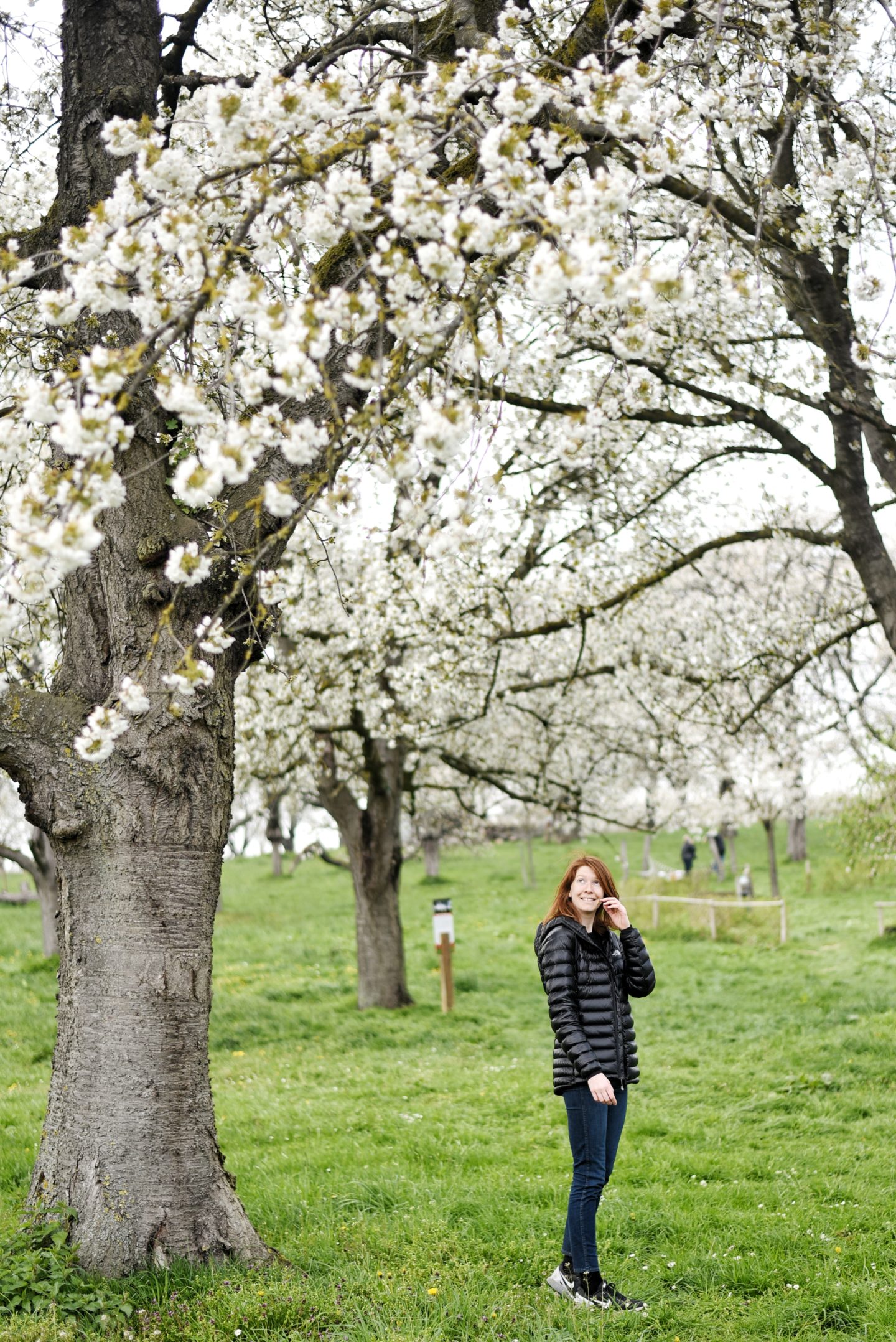 High lights along the way & nearby
Reading Between The Lines – Doorkijkkerkje
Bloesembar Velm (Jufferstraat 3806 Velm, Sint Truiden)
Kluis van Vrijhern (Kluisstraat 1, 3730 Hoeselt)
Alden Biesen Castle
Sint-Truiden
Jacobs Fruit (Heide 114, 3800 Sint-Truiden)
Tongeren
Practical information
We usually park our car near the Kerk van Groot-Loon (Grootloonstraat 100, 3840 Borgloon) and start a loop hike from there. You can download 5 different hikes including ours on reisroutes.be. There's a small pathway that goes behind the church and leads you into a grass field. Follow the outlined path towards the Reading Between The Lines installation. You really don't want to miss that. The rest of the hike takes you along fields of blossoming fruit trees, panoramic views and Borgloon's central square. Along the way you might also spot some pop-up bars and stalls selling local products like syrup, honey and wine. There are some steep climbs, very narrow walkways and rocky paths on this route, so you might want to be aware of that!
More walking and biking tours can be found in the free brochure from Visit Limburg. For more information visit visitlimburg.be.