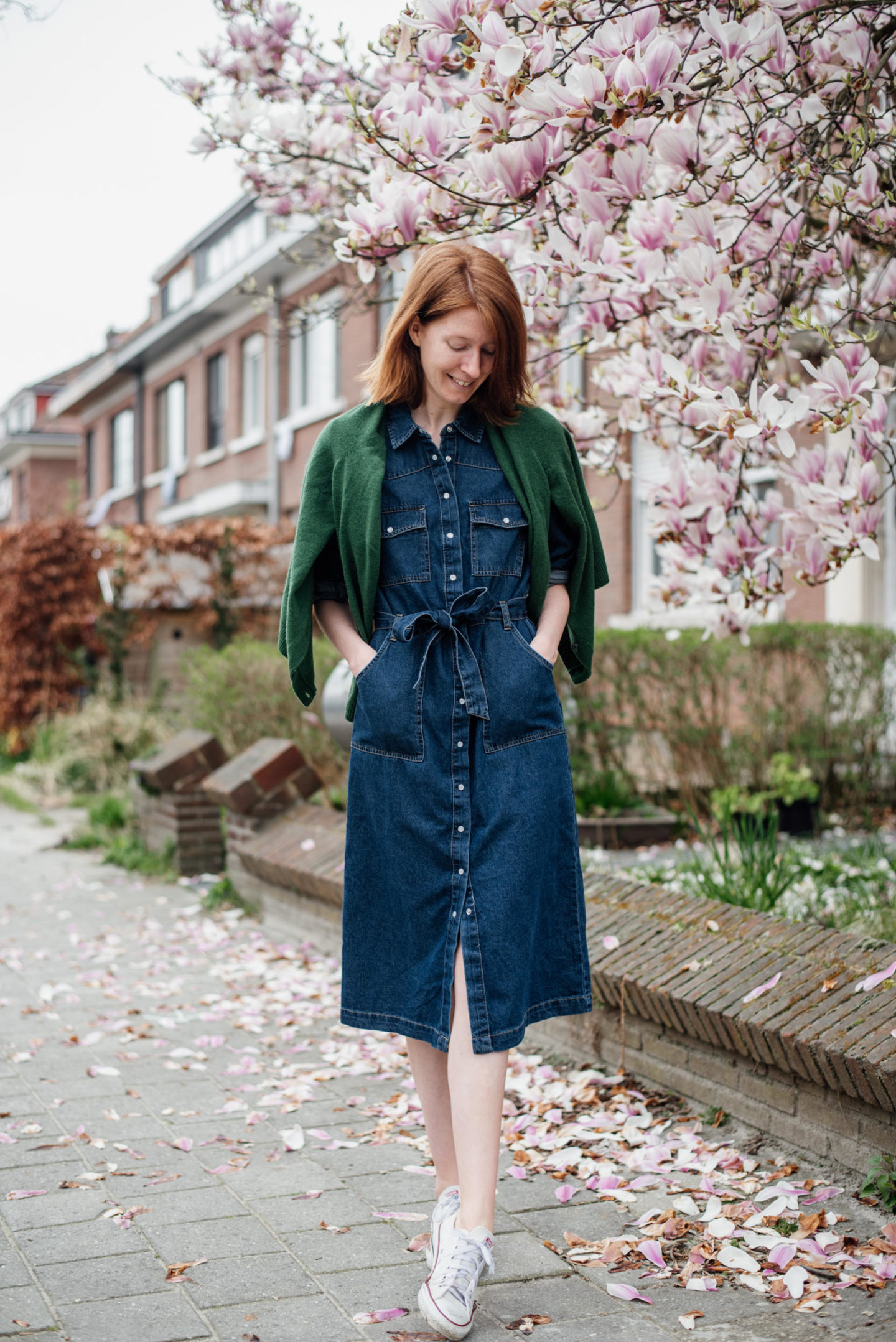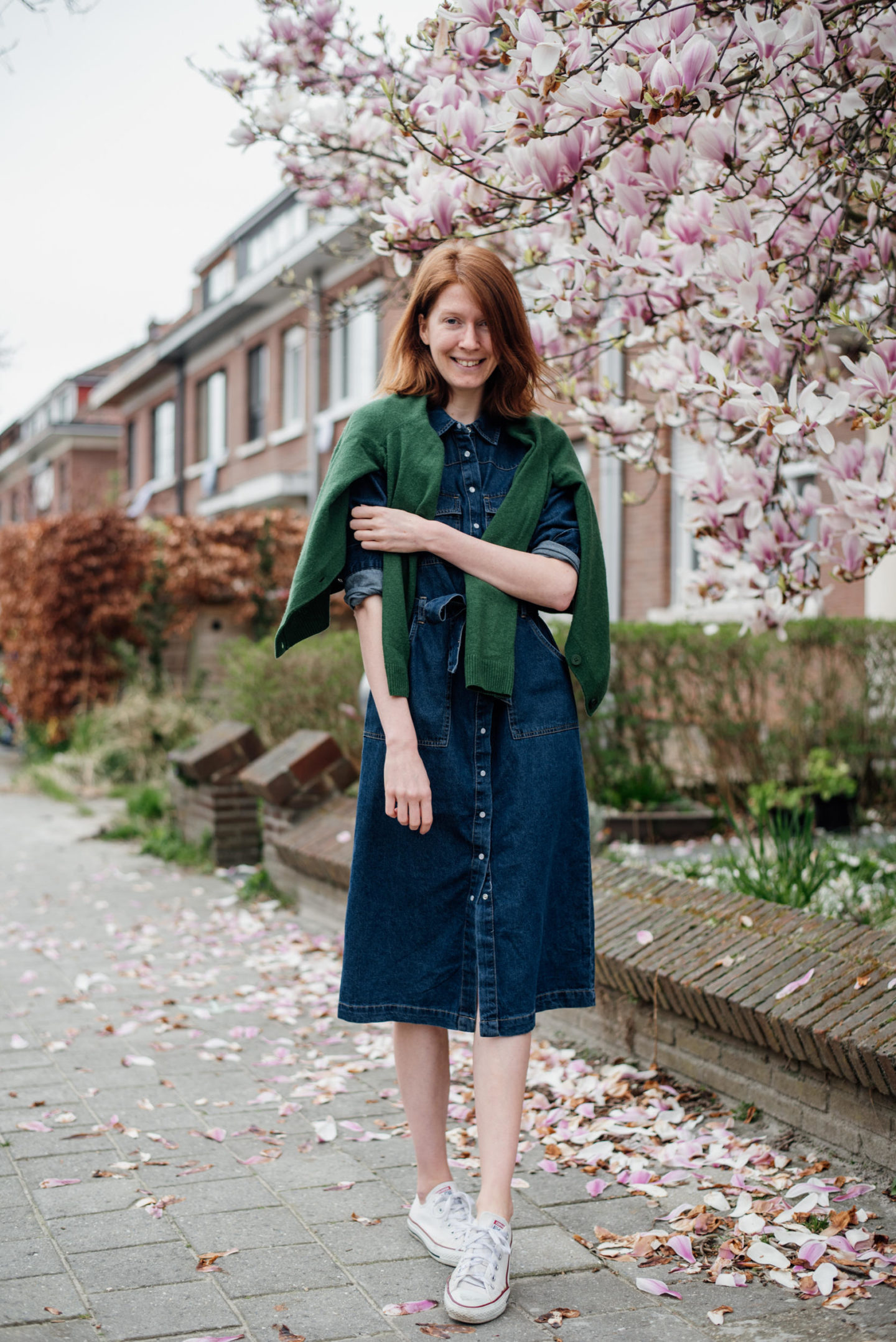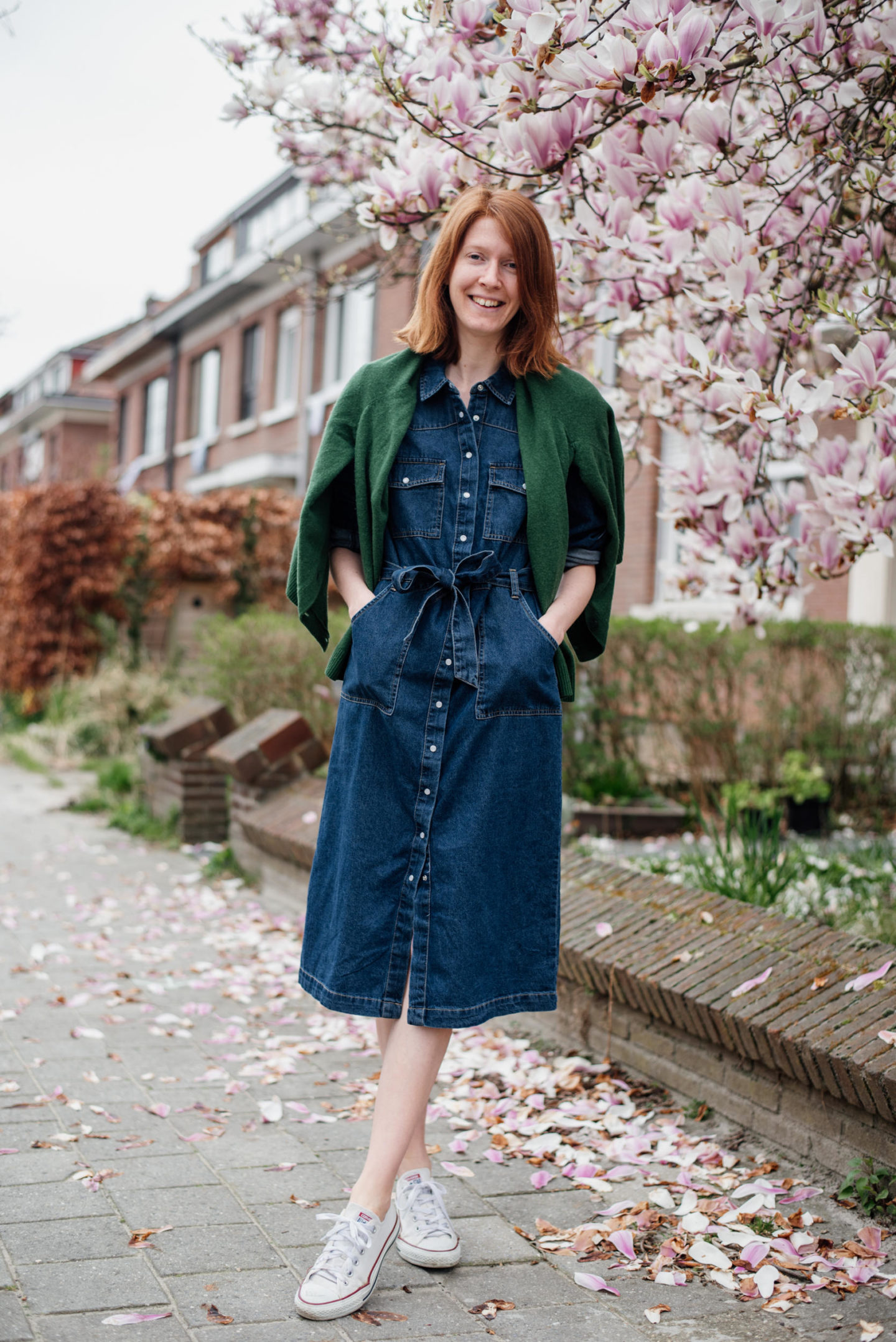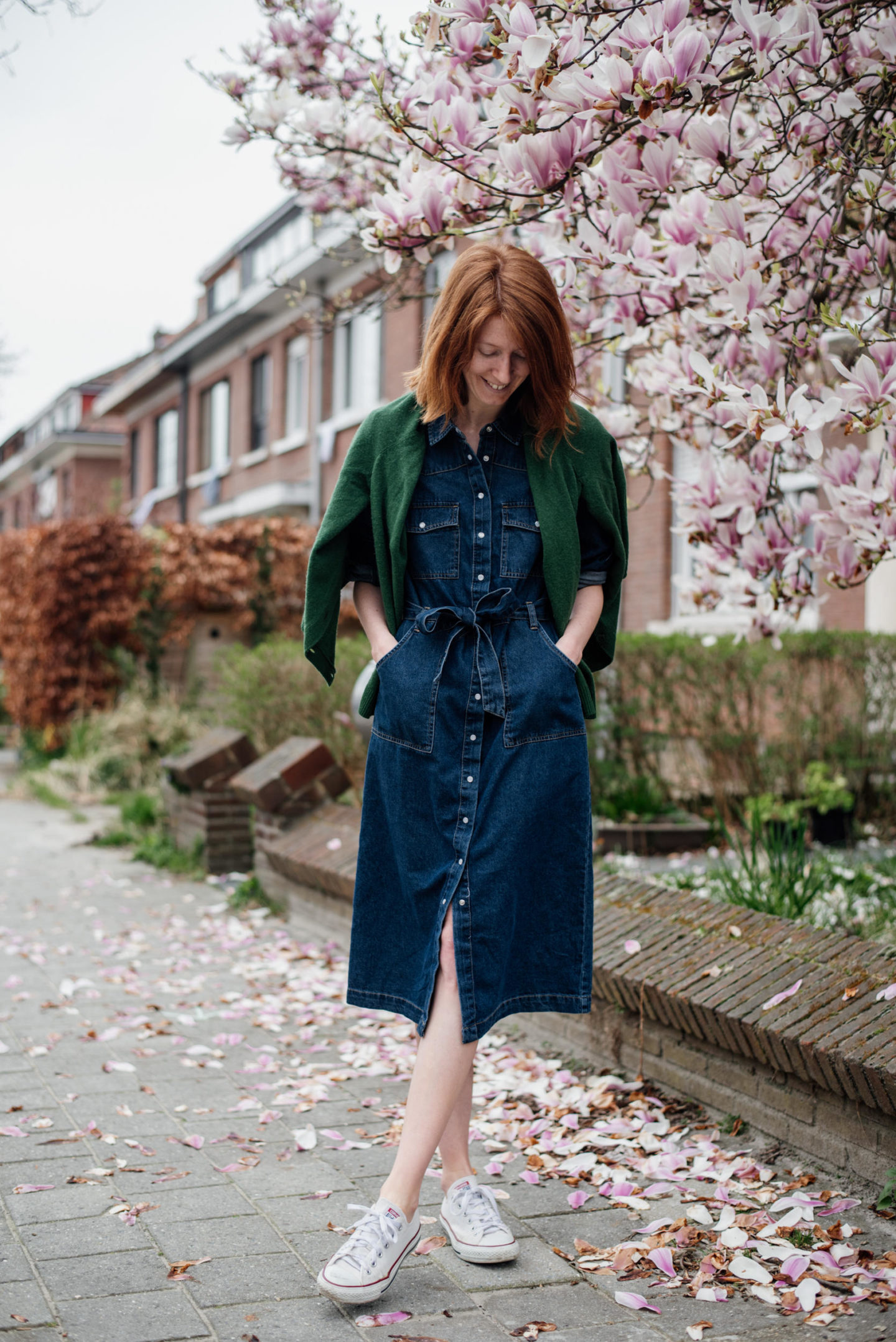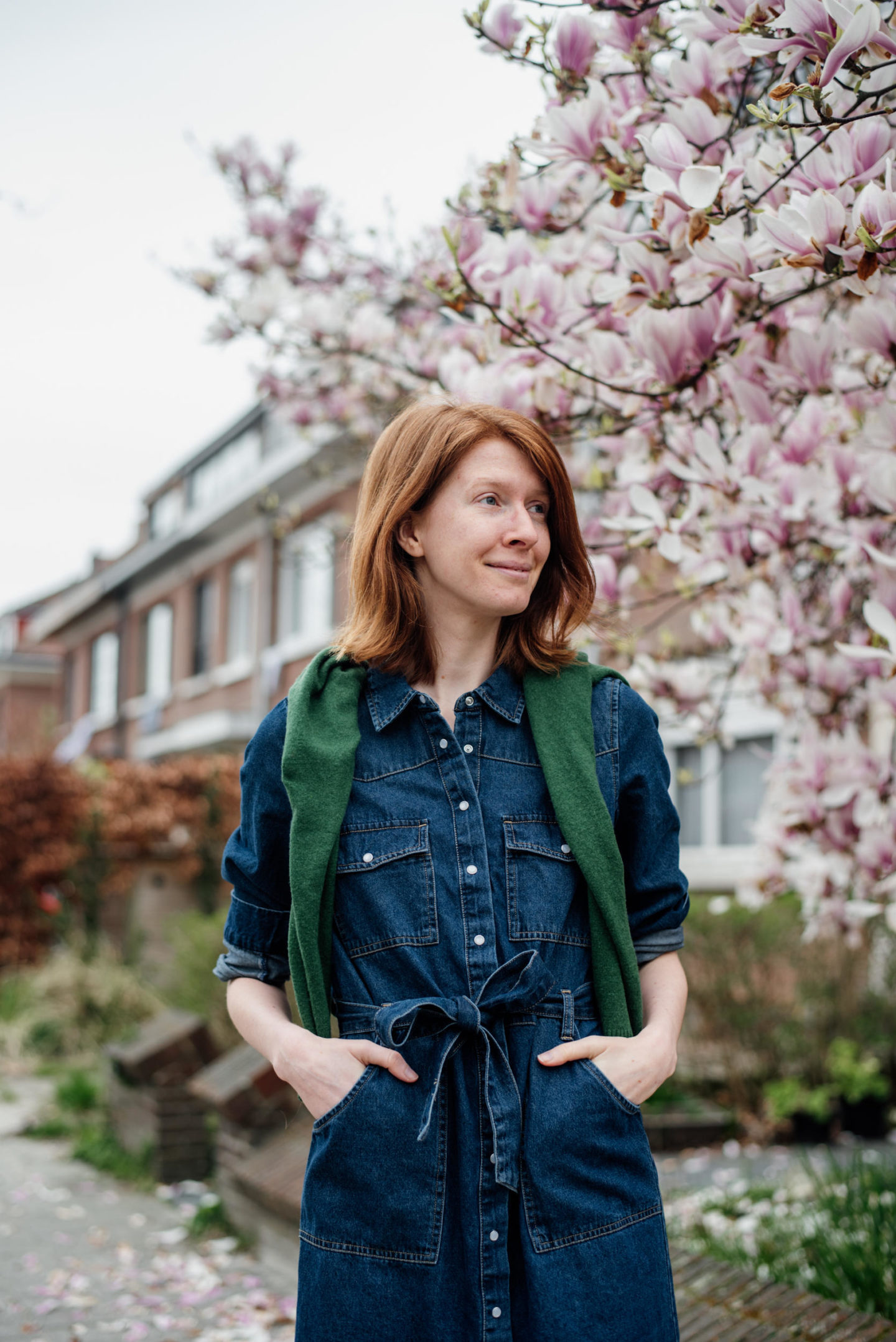 Howdy friends! How are you? We've had a very, very eventful week! Our puppy Ozzy seems to have adjusted well to her new home and has been running around, biting and nibbling on everything that she sees. We keep an eye on her at all times! She wakes us up around 6:30h every morning and keeps us so entertained that we're totally exhausted by 18h! The next person to tell me puppies sleep 17h a day has to come and show me how, because this one barely sleeps when we're around. She's lucky she's so adorable, haha!
Quarantine restrictions have been lifted a little more in Belgium today and all the stores are now open again too. Not that I'm planning on going anywhere anytime soon. We have managed fine under the strict regulations and have found a routine that works for us. We're going to continue as before as best as we can.
This outfit is one that I shamelessly stole from Blooming Niki. Well, I didn't literally steal her clothes of course, but I copied the idea! Here's her Instagram photo that inspired me. The denim dress caught my attention while walking past the store entrance one day and even though it's one of those marmite trends, I couldn't stop thinking about it and went back later to try it on. I'm a dresses girl by heart and hadn't shopped for any in a long time, so figured one more wouldn't hurt. I usually wear it on it's own, with sneakers or sandals. It has long sleeves that I roll up to just above my elbow. On a colder day I either wear my trench coat or add this green cardigan because I love how the colors go together. Due to the quarantine I haven't worn this dress as much as I had anticipated when I bought it, but I think it'll work fine or fall as well. Otherwise there is always next Spring, right?
dress: C&A (new season, sold out online) • wool cardigan: COS (old) • sneakers: Converse All Stars