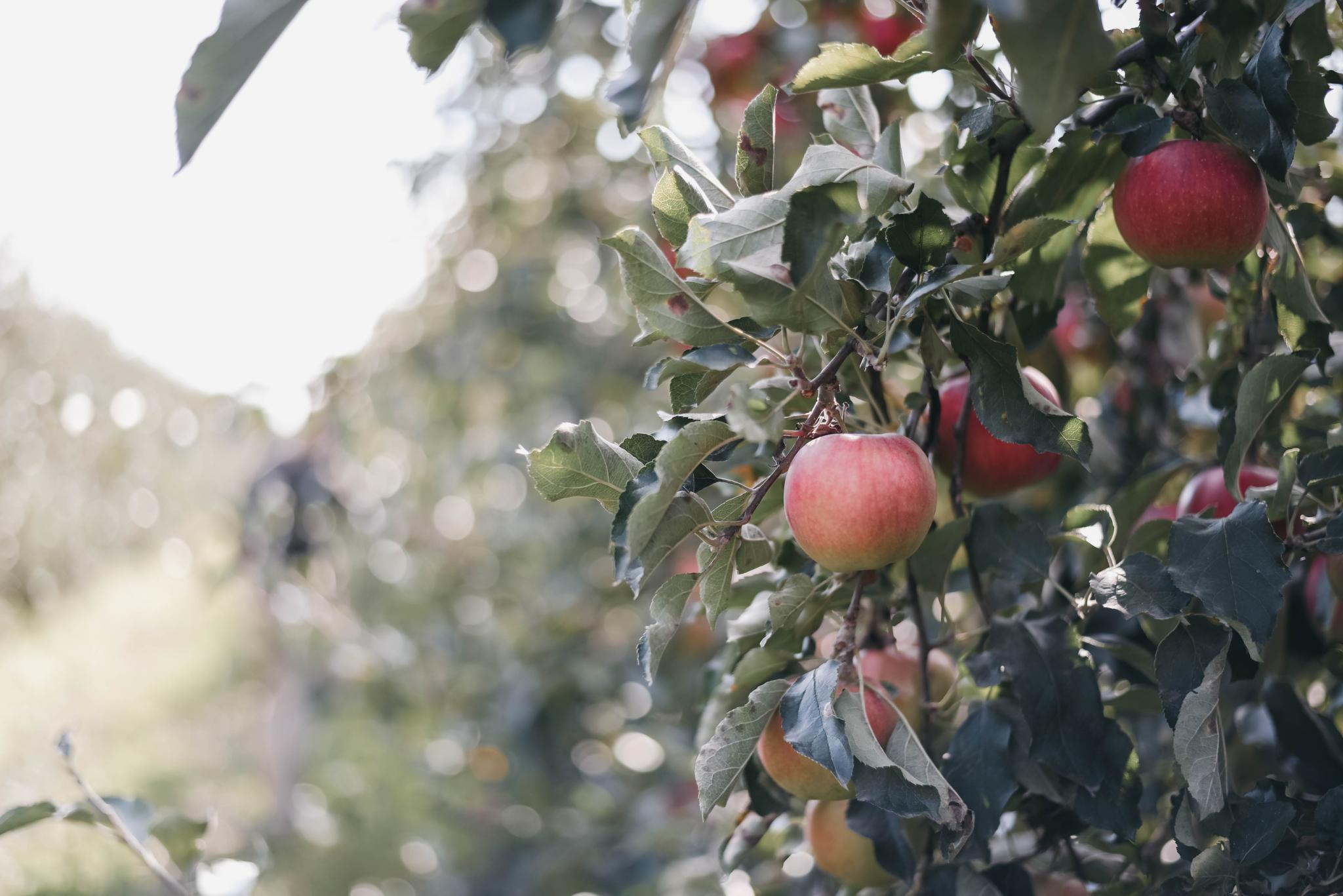 According to Statbel, the Belgian statistical office, there are currently 11.376.070 people living on the 30.528 KM² piece of land known as Belgium. Said little piece of land is divided into 10 provinces. And today I am taking you on a day trip to my favorite one: Limburg!
Or as we Antwerpians like to call it "The Limburg". I am imagining the Limburgers reading this collectively clicking away from my blog now.
More specifically I'm taking you along on a field trip to the beautiful region of Haspengouw.
Haspengouw is best known for its fruit farms, country roads and castles. While most people come down here during Springtime for a walk or cycle tour to enjoy the blossoming fruit trees, I find that the region is worth a visit in Fall too! Those blossoms namely turn into delicious apples and pears that you can pick yourself once summer comes to its end!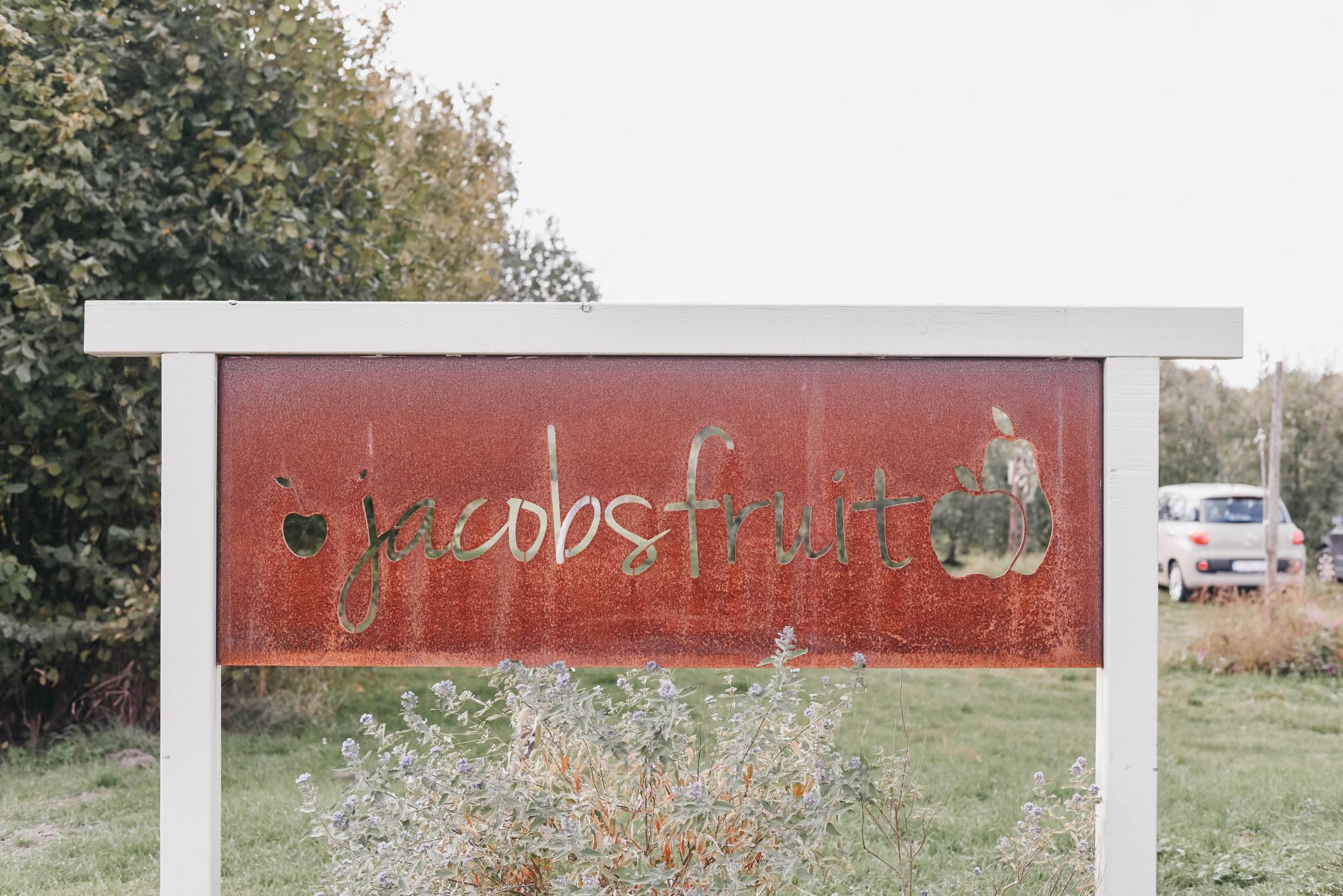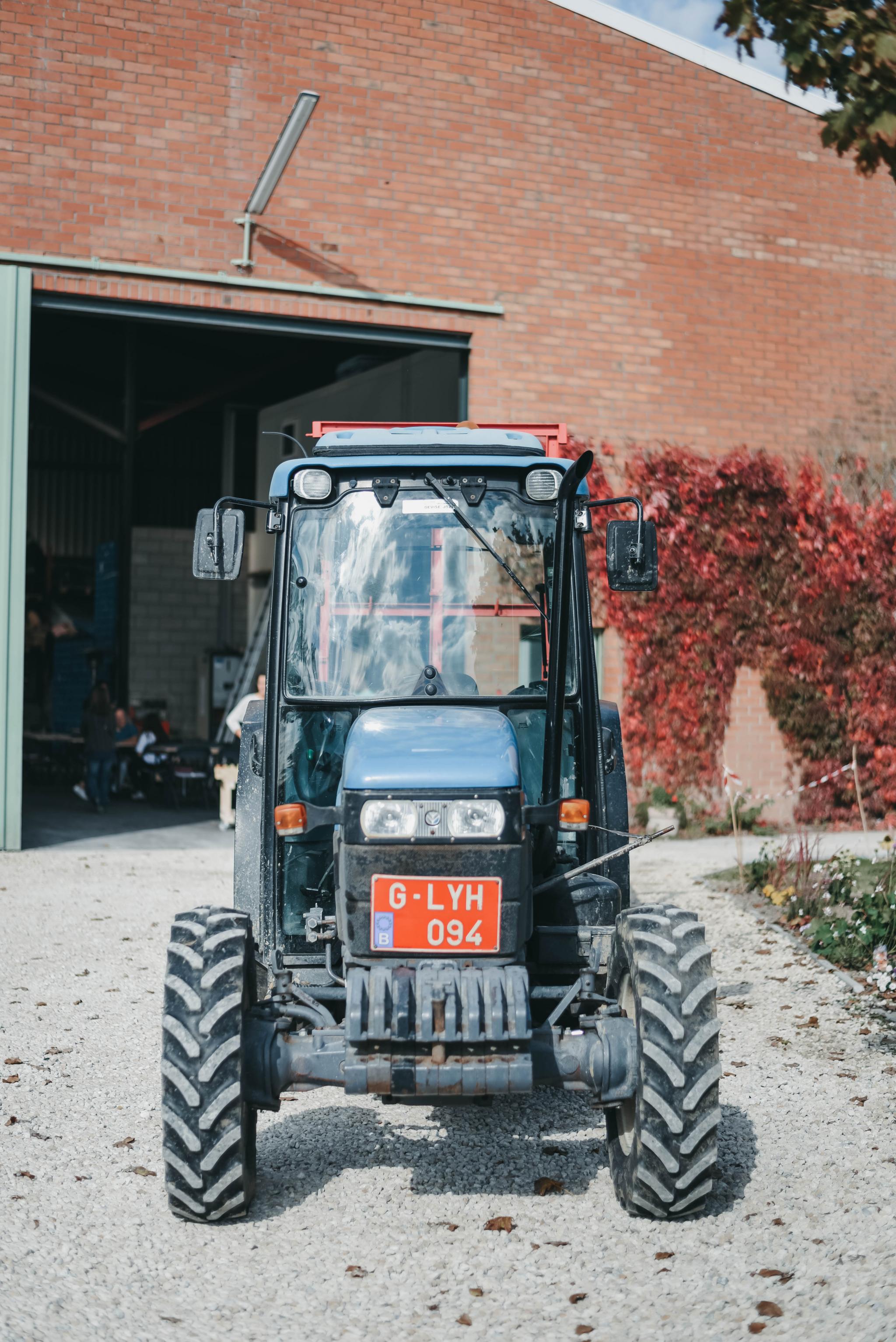 During the months of September and October there are a few farmers who open their orchards to the public and let you enjoy life as a fruit farmer for a day! We choose to visit Jacobs Fruit because they're located close to Sint-Truiden and that way we could enjoy both the countryside and the city in one day.
We were welcomed with the biggest smile of the hostess and learned about the types of apples we would be able to pick that day. We didn't have to pay an entrance fee and were told the day price of the produce. We were asked to pick up a basket and then lead to a tractor that would bring us to the orchard. I might be 26 years old, but I hella liked that!
Once we reached the orchard we were allowed to roam free through the lines of trees that were assigned to us. There were about 5 lines of apple trees that we could pick from, and as you can see in the photos below those lines were endlessly long. I had such a good time prancing around and snapping photos. I almost forgot to actually pick apples, haha.
Side note: we arrived with the first group, allowing us to take photos while the orchard wasn't very crowded yet. It got slightly busier after a while, but it was never too much.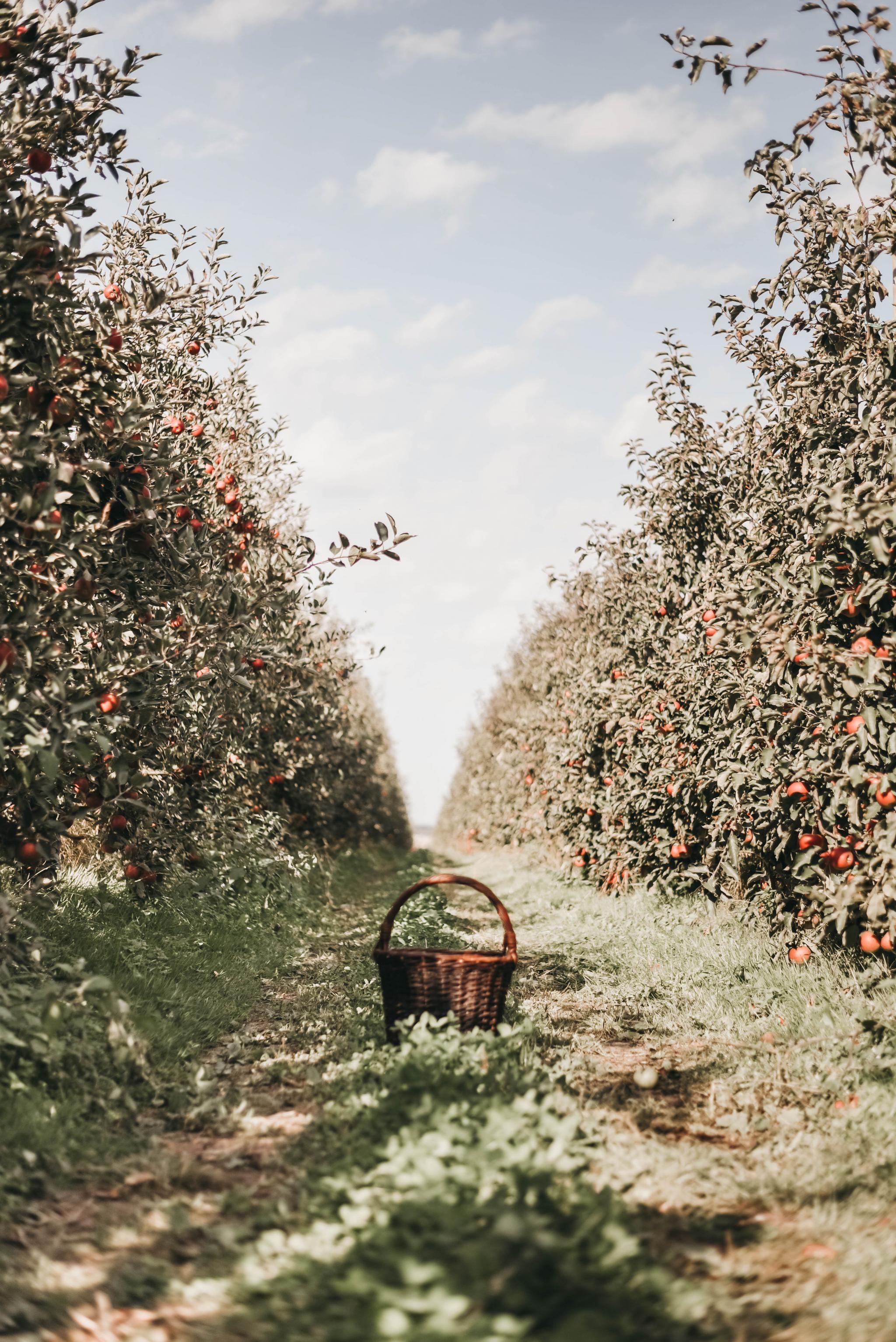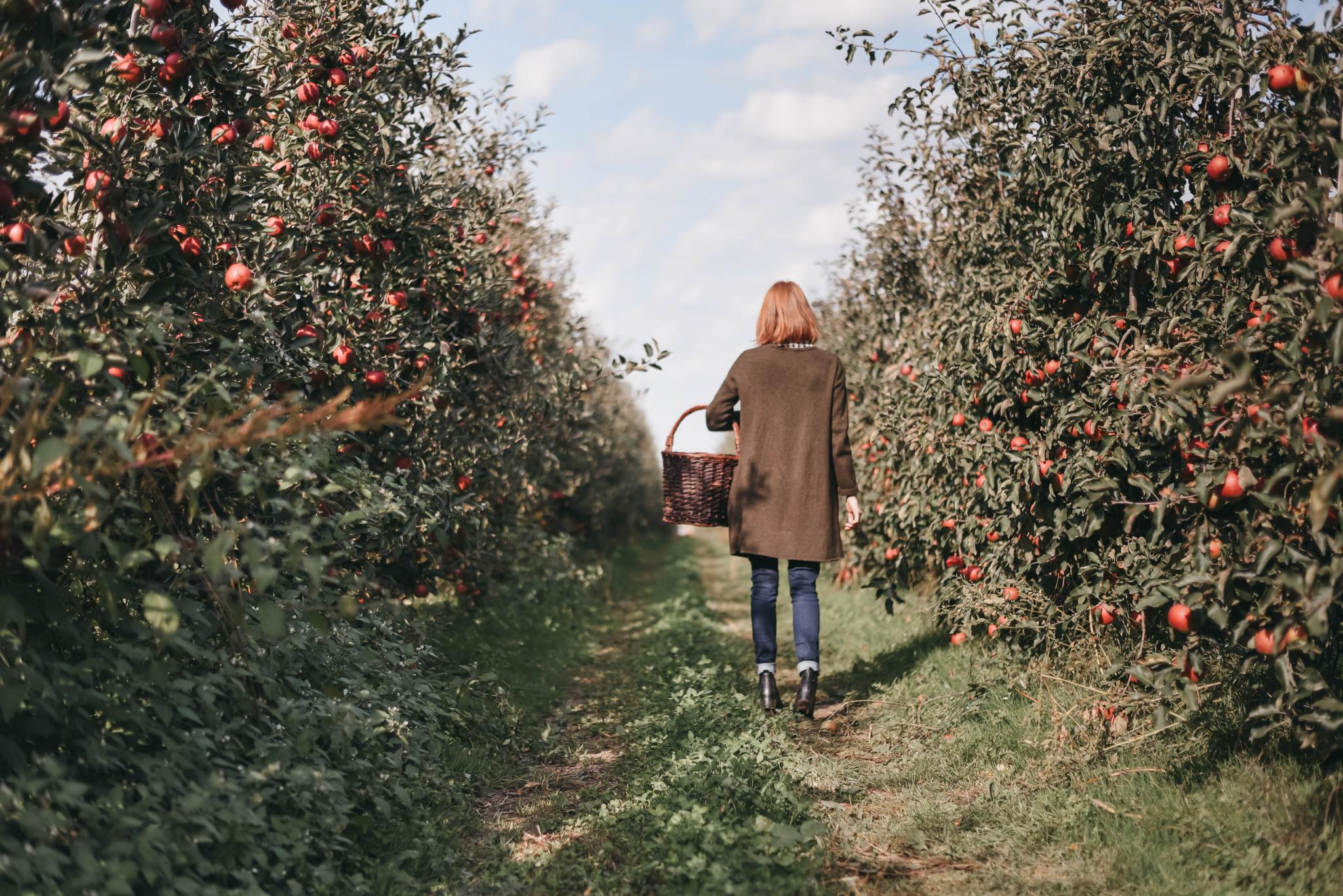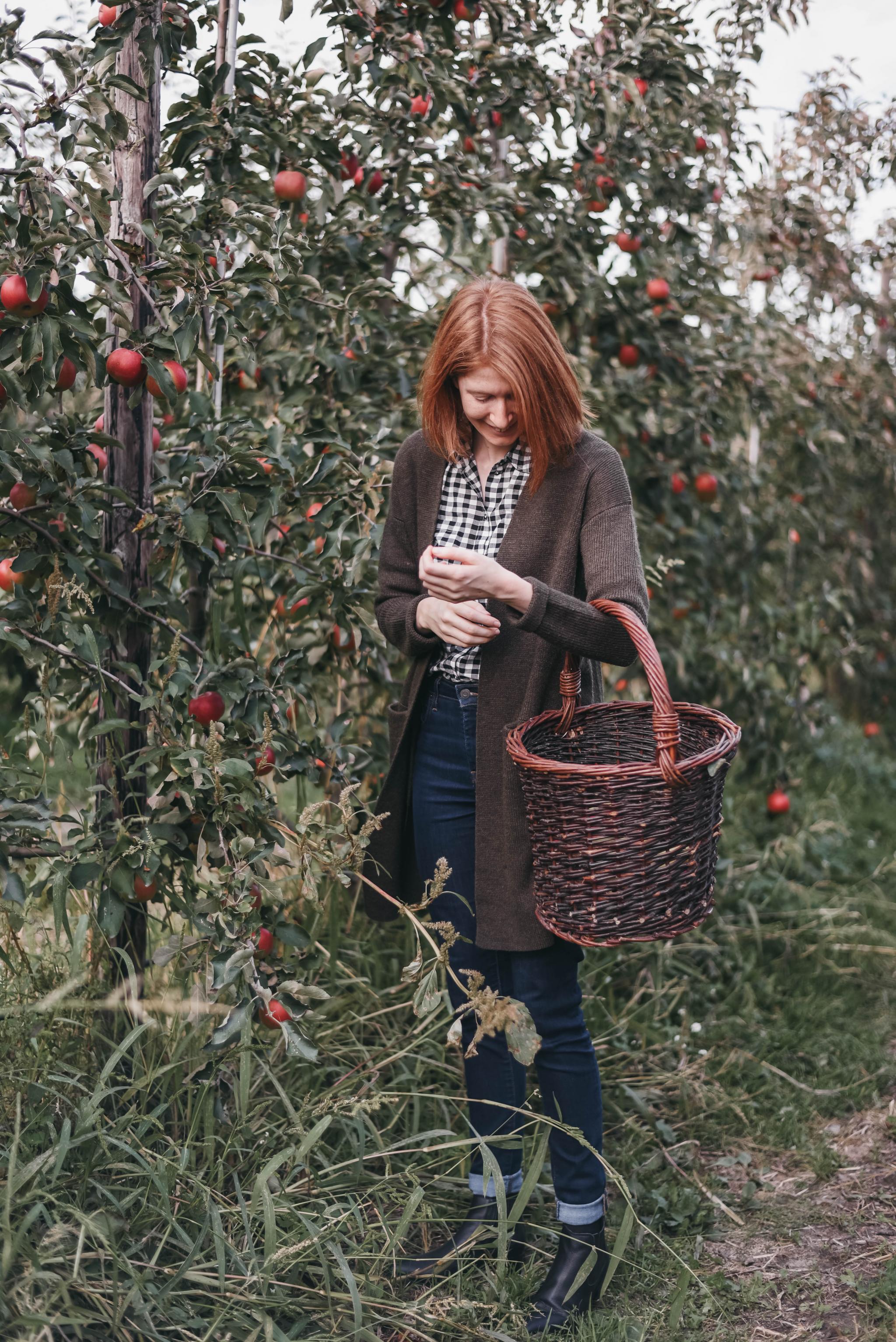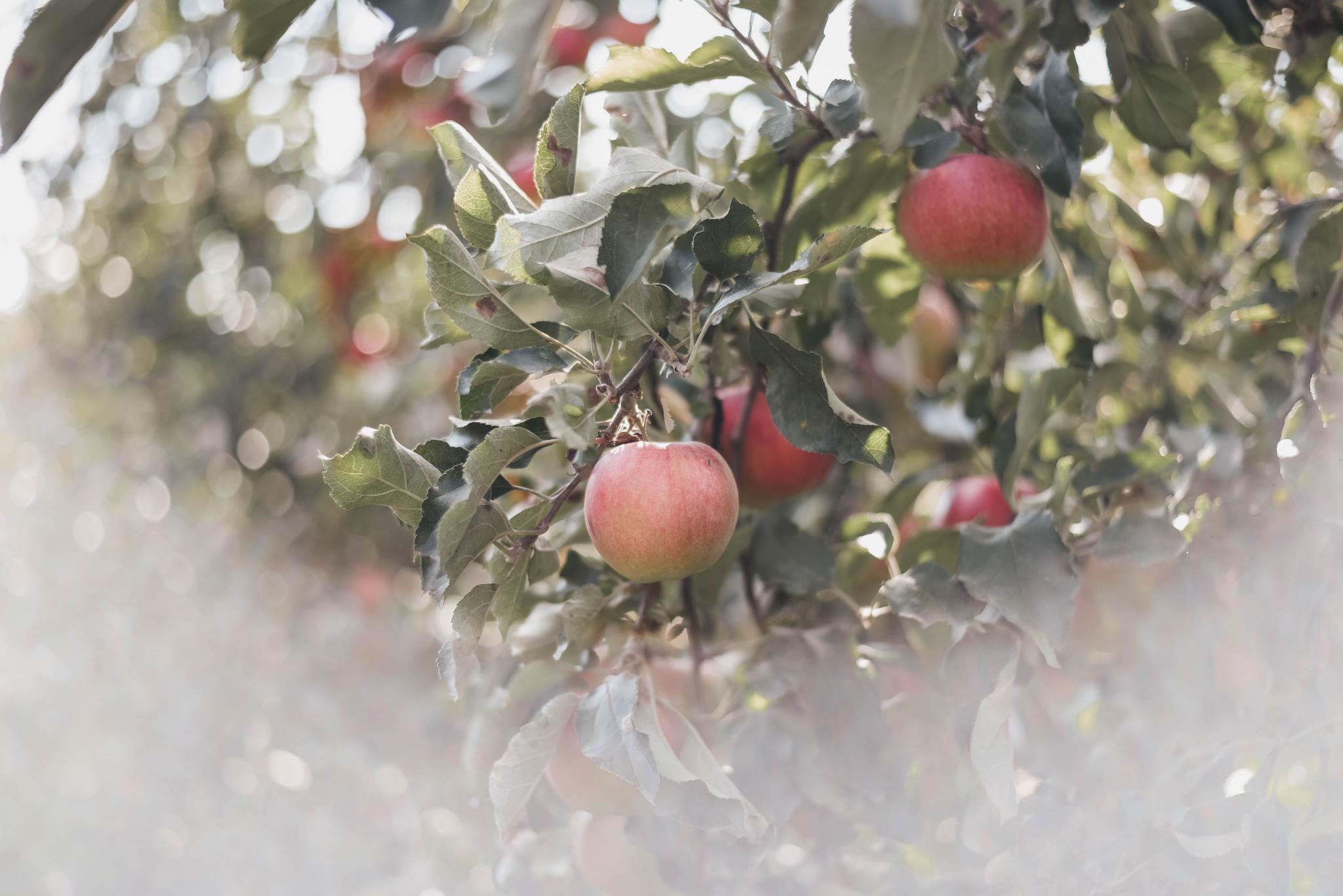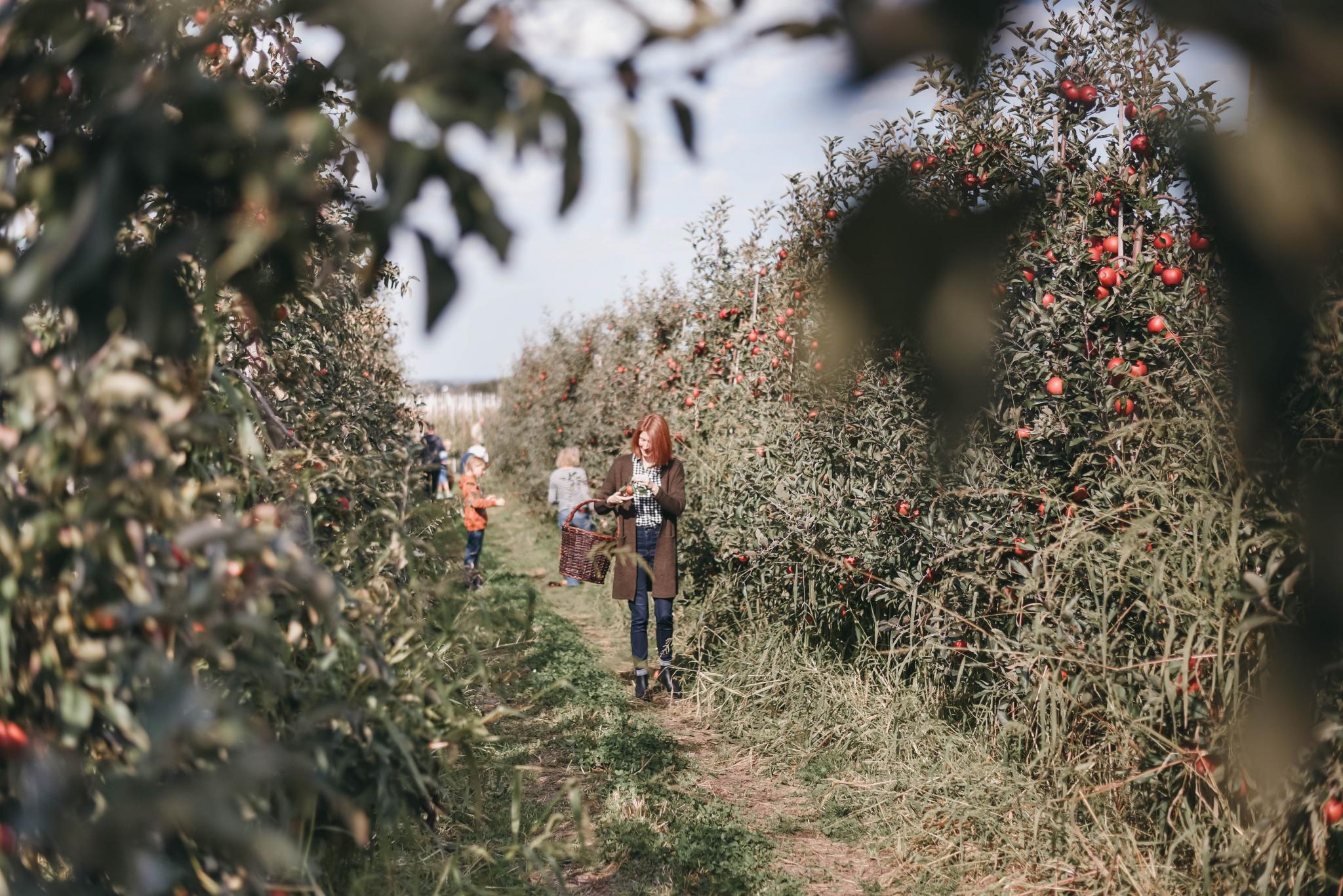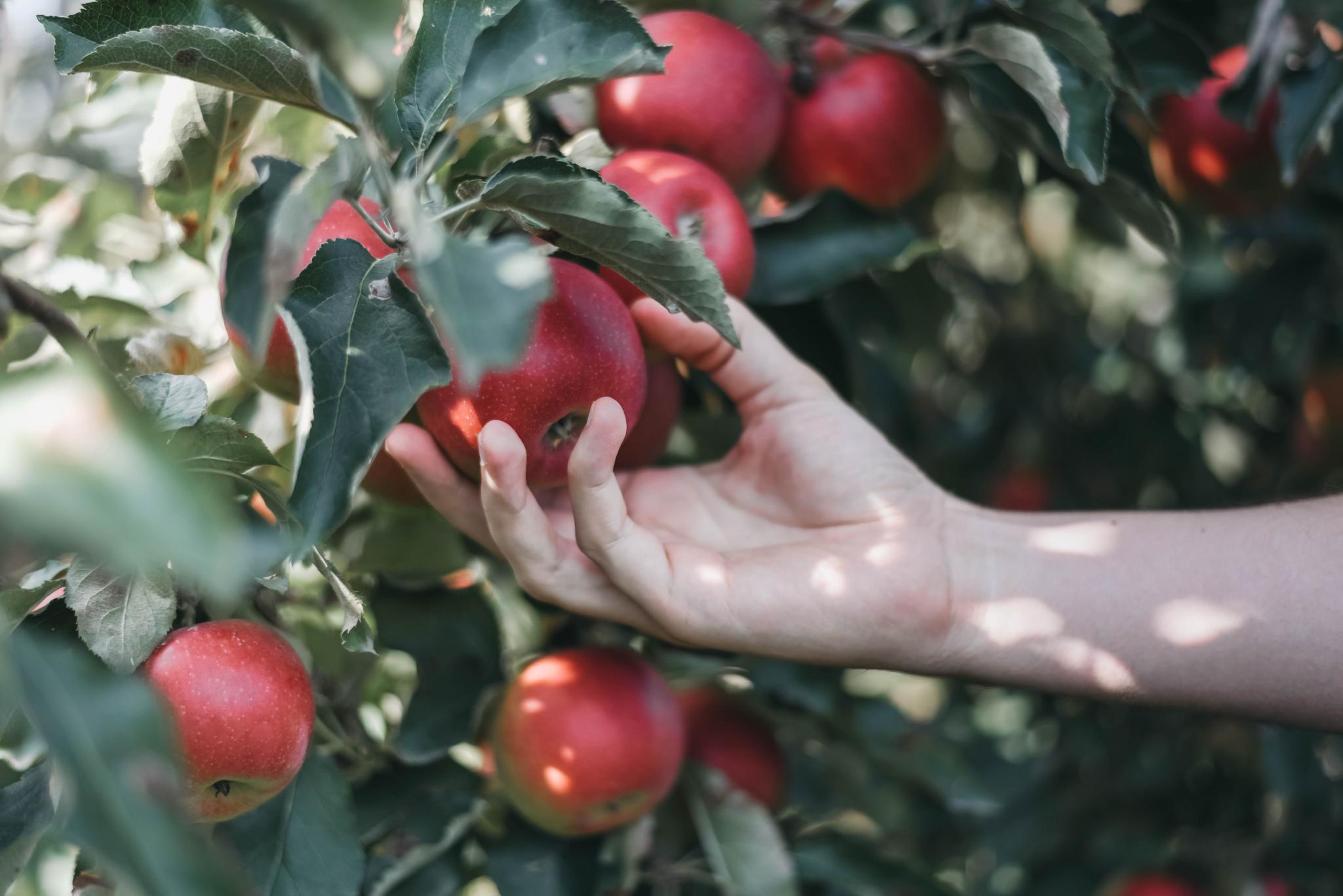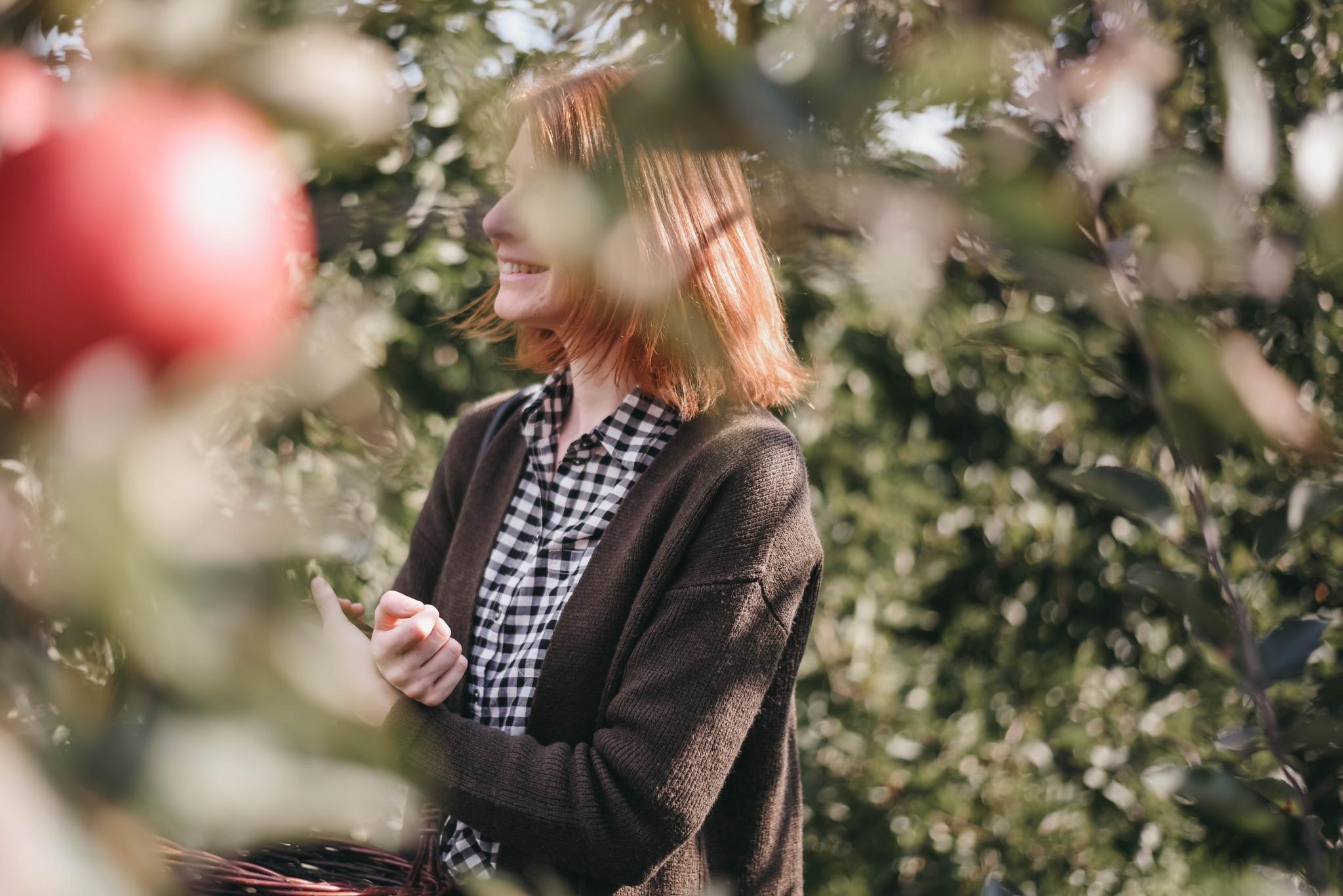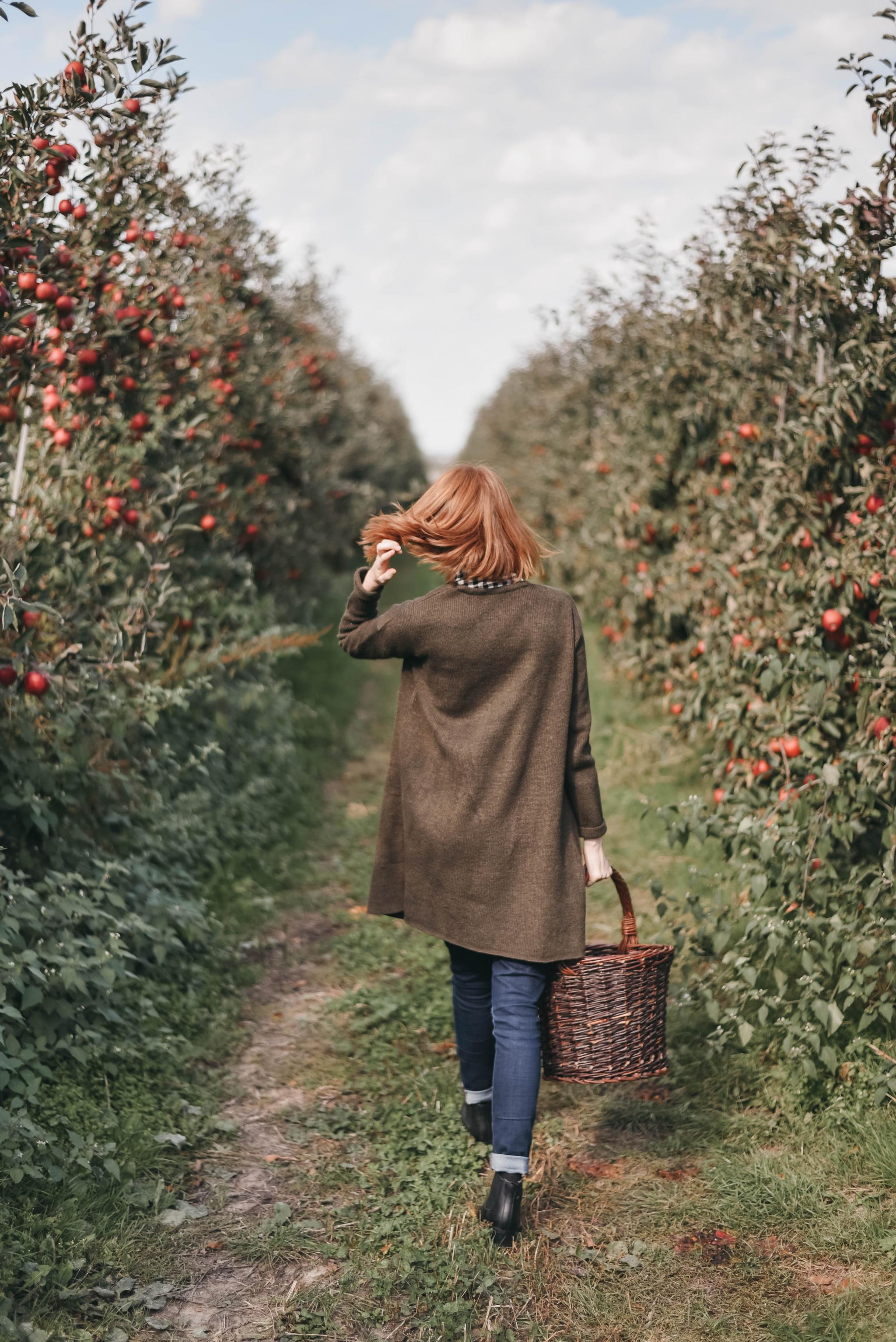 We visited the Jacobs Fruit farm on October 6th, which is relatively late in the season, but as you can see the trees were still full of cheeky red apples. The farmers section off a set of tree lines for every apple picking day. That way you can be sure you will still have apples left to pick when you can't make it to Haspengouw early in the season. I believe Jacobs Fruit was open to the public 3 days this season: 8/9, 22/09 and 6/10. Most years the farmers can harvest their fruits until mid-late October, but our exceptionally hot summer has caused the fruit to ripen much faster than usually.
While picking, the farmer encouraged us to take a bite so we could taste the difference between an apple fresh from the vine and an apple you'd get from the supermarket. They were so juicy and sweet, dear goodness!
We picked about 3KG of apples before calling it a day. We hitched a ride back with the tractor and found ourselves a spot at the packing tables in the stable. There was also a stand where you could buy local products, walnuts and pears, but we forgot to bring enough cash (just millennial things!), so we left with only our apples.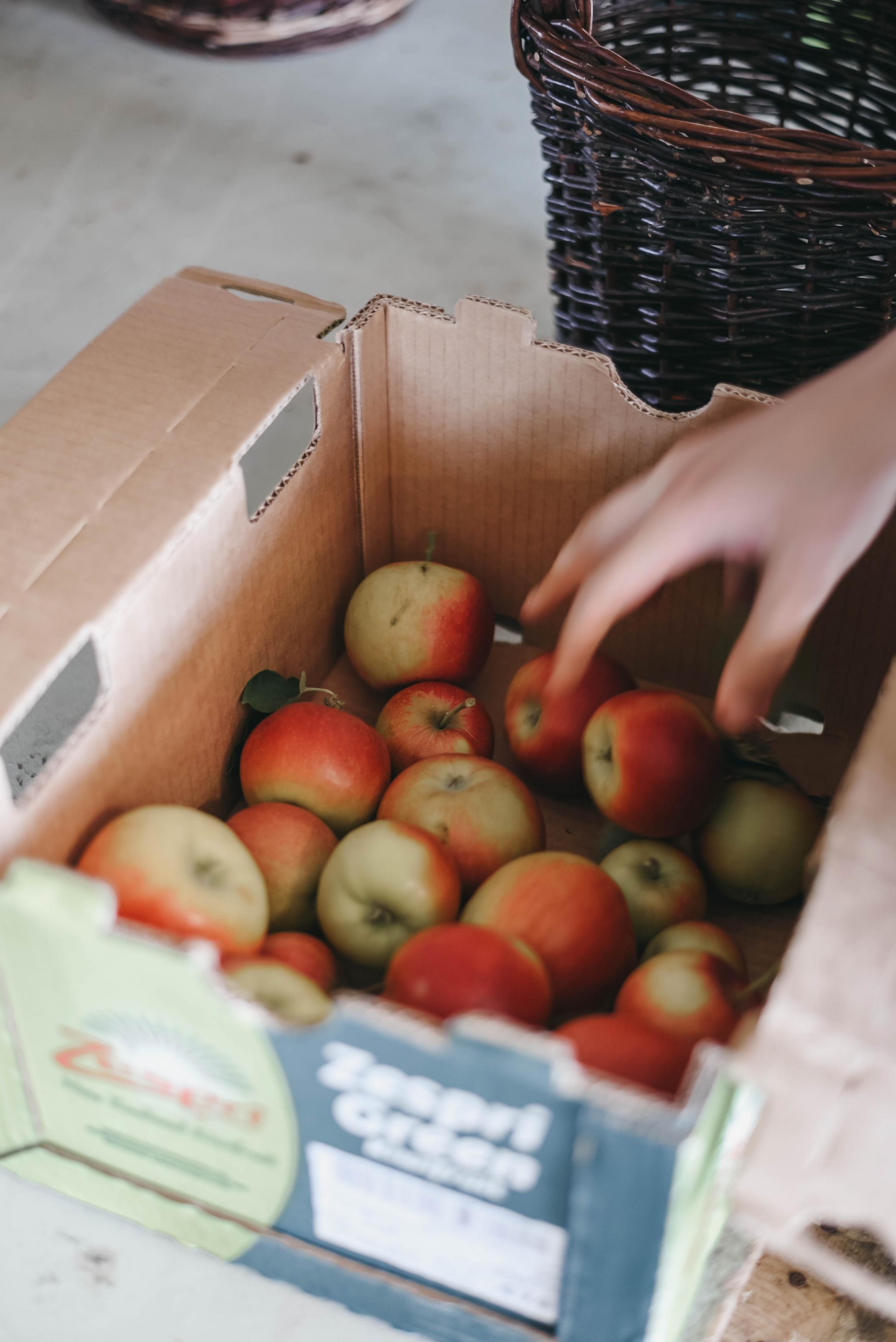 … And if you're not so much into apples and pears, there's still those good ole' Limburg beers to try! We drank some new-to-use beers while enjoying a slice of apple pie and mapping out our route for the rest of the day. We visited Sint-Truiden shortly before heading back home, but I didn't take my camera out while we were there.
I had a very lovely day out and already can't wait to come back to enjoy the blossoms in Spring.
If you want more information about Jacobs Fruit, you can find their location, dates, opening times, etc … on their website.