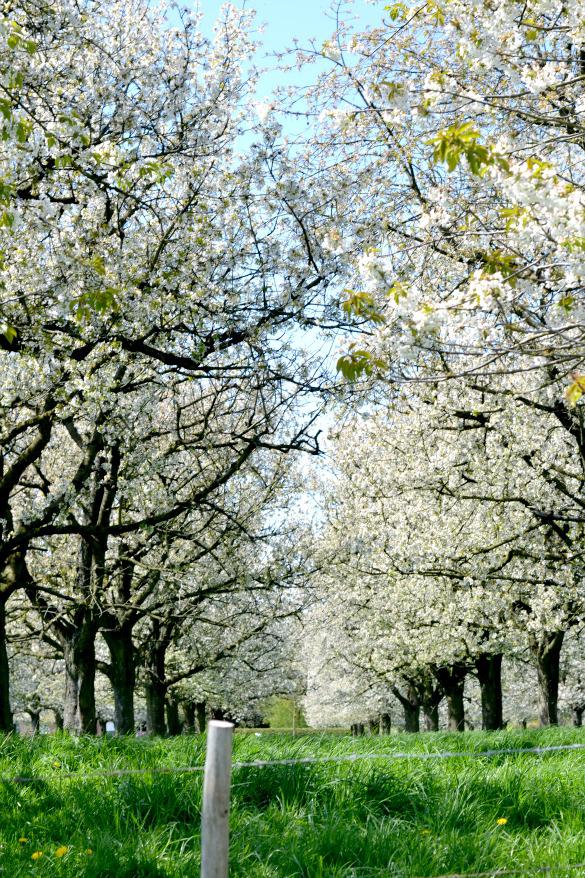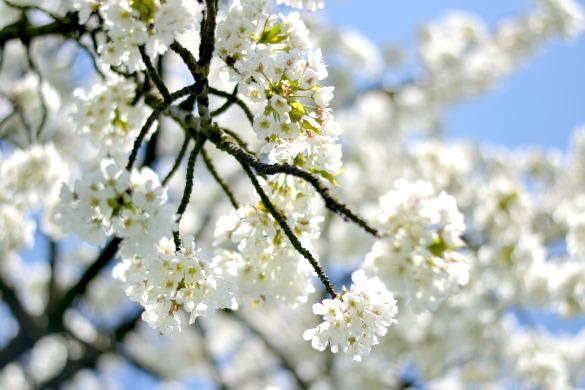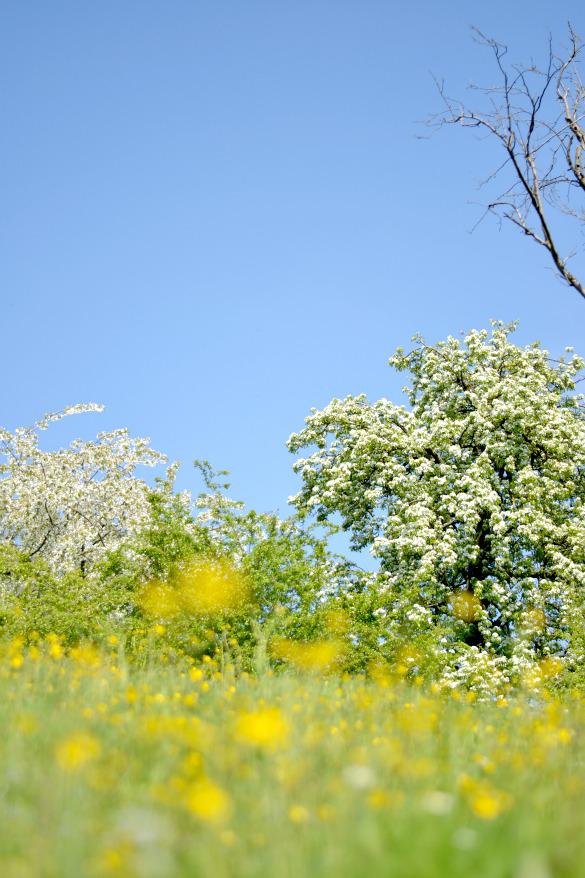 Imagine a land, with nothing but blooming trees and little lambs frolicking through immense fields of dandelions and grass. Imagine sunshine and happy faces. Kids with ice cream on the tips of their nose, running around you while you're trying to keep your balance so you don't drop your camera. Imagine Belgium.
Last week I was watching the weather forecast, a rarity, when the weatherman mentioned Haspengouw, the fruit region in the east of Belgium. He had me glued to the screen with his pictures or acres of blooming fruit trees and endless orchards. I convinced my mom that we absolutely had to go for a walk that weekend and so it happened. With my camera in had and what seemed to be half of Belgium's 11 million population present, we went for a mesmerizing walk in the beautiful countryside.
We parked our car in Groot-Loon, and started from the small church there. We then headed for the small back roads, following the crowds, and ended up in the romantic old town of Borgloon, where we sat down on a terrace and enjoyed the sunshine and cool drinks. There were a lot of cycling tourists as well, and even people who rented Vespas (so cool!). But with the sometimes large groups of people walking in the area, they were more stepping with their bikes, than actually riding them. I think I saw more Canon and Nikon cameras than I did on Times Square, and there even was a photography group taking in a whole orchard shooting pictures of the spawn in the small ponds underneath the trees. A man lay down on the ground in what seemed to be very uncomfortable positions to get that perfect shot from a well, to then ask his wife  to frolic through the orchard like a true Tiroler. Blossoms and sunshine put people in a good mood. I smiled to them and went passed them to make outfit photos. I saw the man secretly snapping a picture of me while I was standing under the trees. He put his thumbs up.
If you ever were to visit Belgium in late April – early May, GO HERE. And for all those who aren't sick of all the blossoms on
my Instagram
yet, there's even more pictures after the break!