2018 was one of my best travel years to date. I travelled so much that we are nearing 2021 and I am still not finished with my travel reports from that year. Today I have my Algarve photo diary for you. It's an image heavy post, because the images will do most of the talking.
I was simultaneously planning trips with three friends for the end of 2018. Without much thinking I planned a trip to Tenerife with one friend, then I would spend one day in Belgium only to fly back South to Porto with other friends the next day. I realized just in time how idiotic that would be! I stayed one day extra in Tenerife and as luck would have it there was an affordable direct flight between Tenerife and Porto.
My friends and I had a full week off to explore Portugal. Porto is absolutely amazing, but not amazing enough to spend 8 days. Our friend S didn't like the idea of combining Porto with Lisbon and asked to find a second destination that had more nature. We looked into an alternative that would 1) offer nature and 2) fit within our budget. The Algarve ticked those boxes!
We flew between Porto and Faro. I know that is excessive, but we didn't want to lose an entire day driving from Porto to the Algarve. We rented a car in Faro and drove to our rental apartment in Lagos. The apartment was around €200 for the entire week (off season) and was located outside of the city center.
Shortly after arriving we hopped in the car and drove to the first and probably most well-known spot in the Algarve.
Ponta da Piedade
Ponta da Piedade is known as the most beautiful place in the Algarve. I actually have an other favorite, but we'll talk about that later in this post. With it being so well-known and well-liked, it is no surprise that there are a lot of other people visiting. We were there on a cloudy noon in the middle of an off season week and it was still busy with people, tourists boats and tour buses.
No matter how busy it is, you will always find a secluded spot to take beautiful photos along these limestone cliffs and turquoise waters. We spend about two hours here before returning to Lagos for an afternoon on the beach.
You can reach Ponta Da Piedade on foot from Lagos (about 30mins walking each way), but the road is rather unpleasant to walk next to. We used our rental car to get there. There is a free parking lot near the cliffs. It isn't big so I imagine that it is often fully parked during the busy summer months.
The tourists boats leave from Lagos and cost around €20/pp.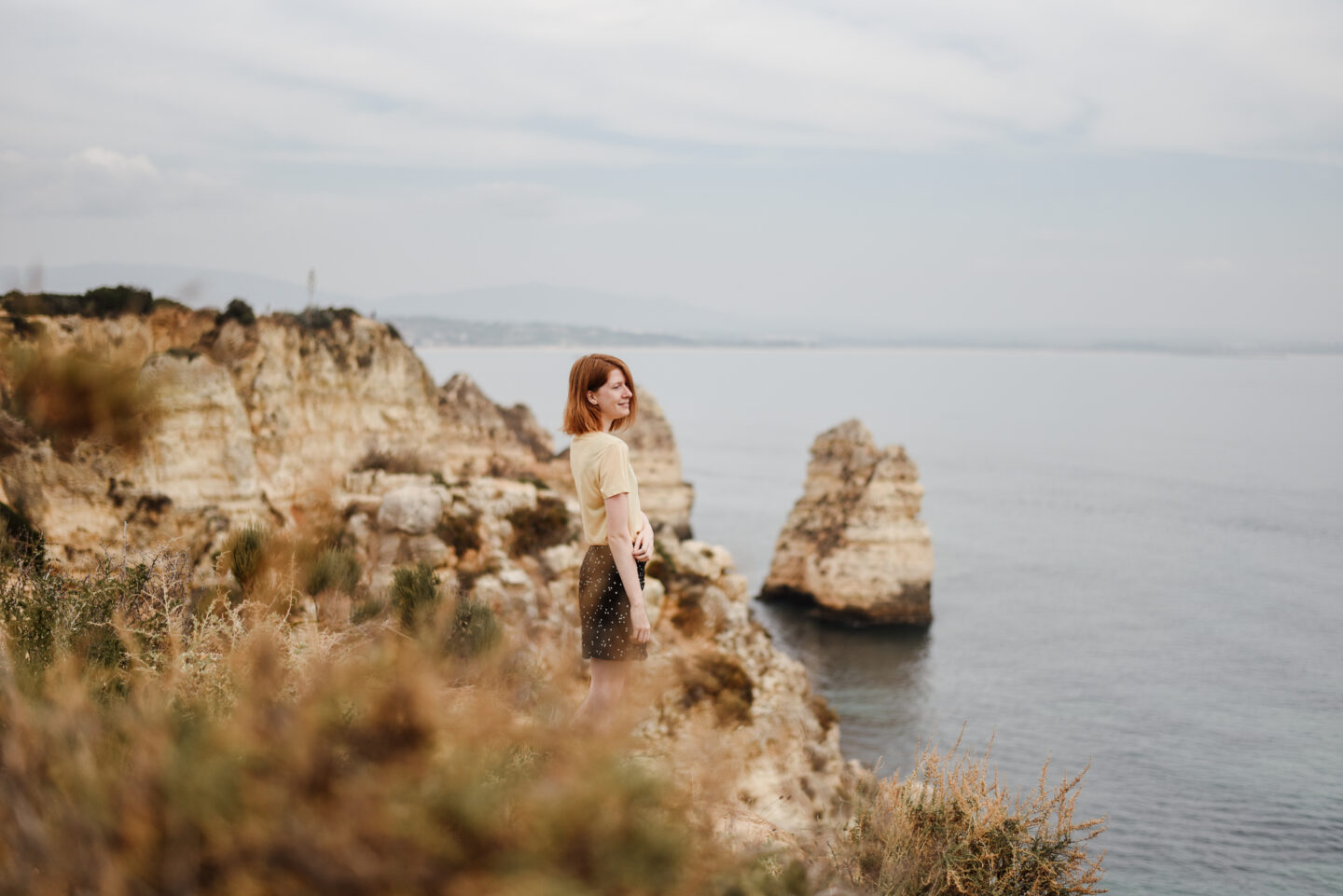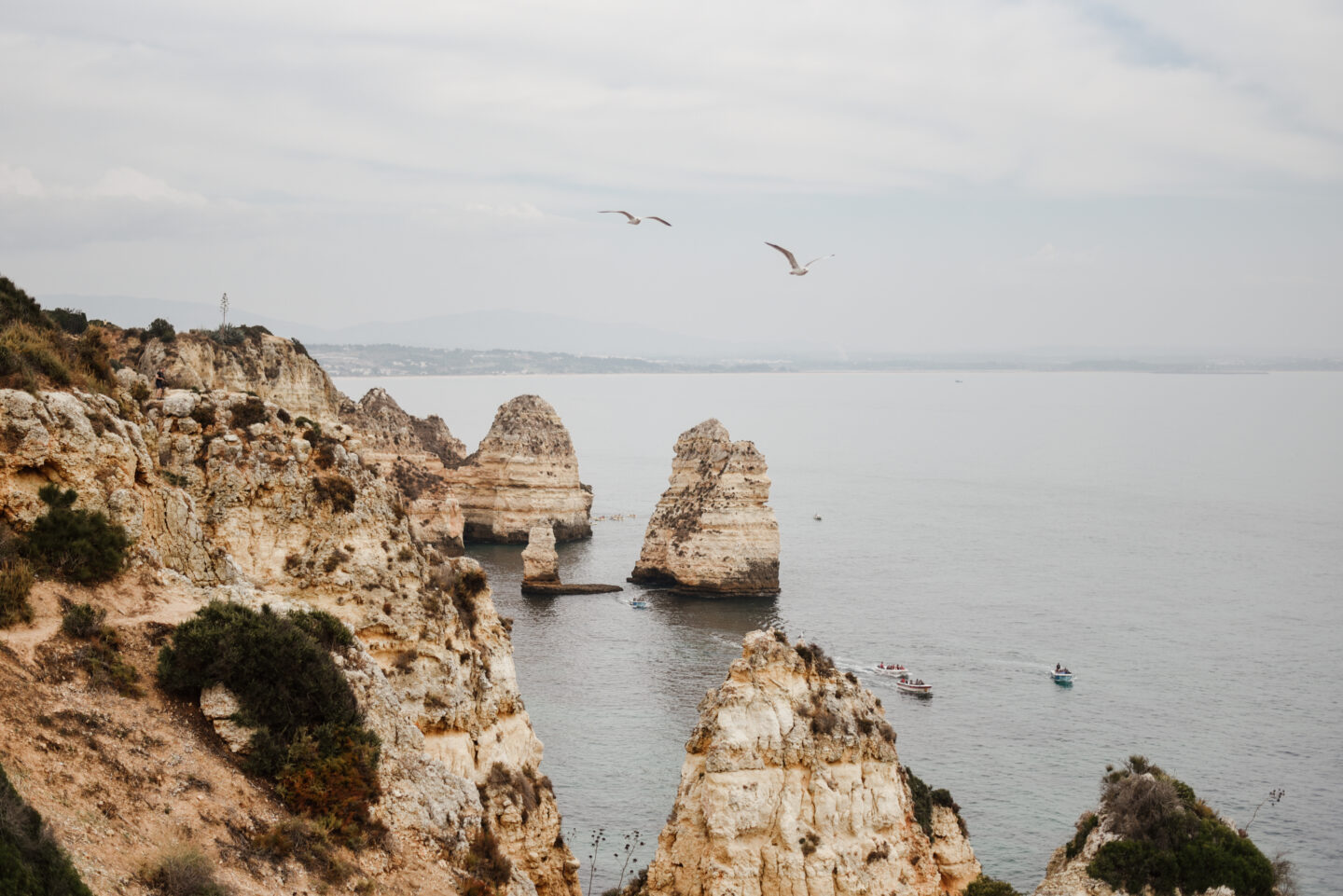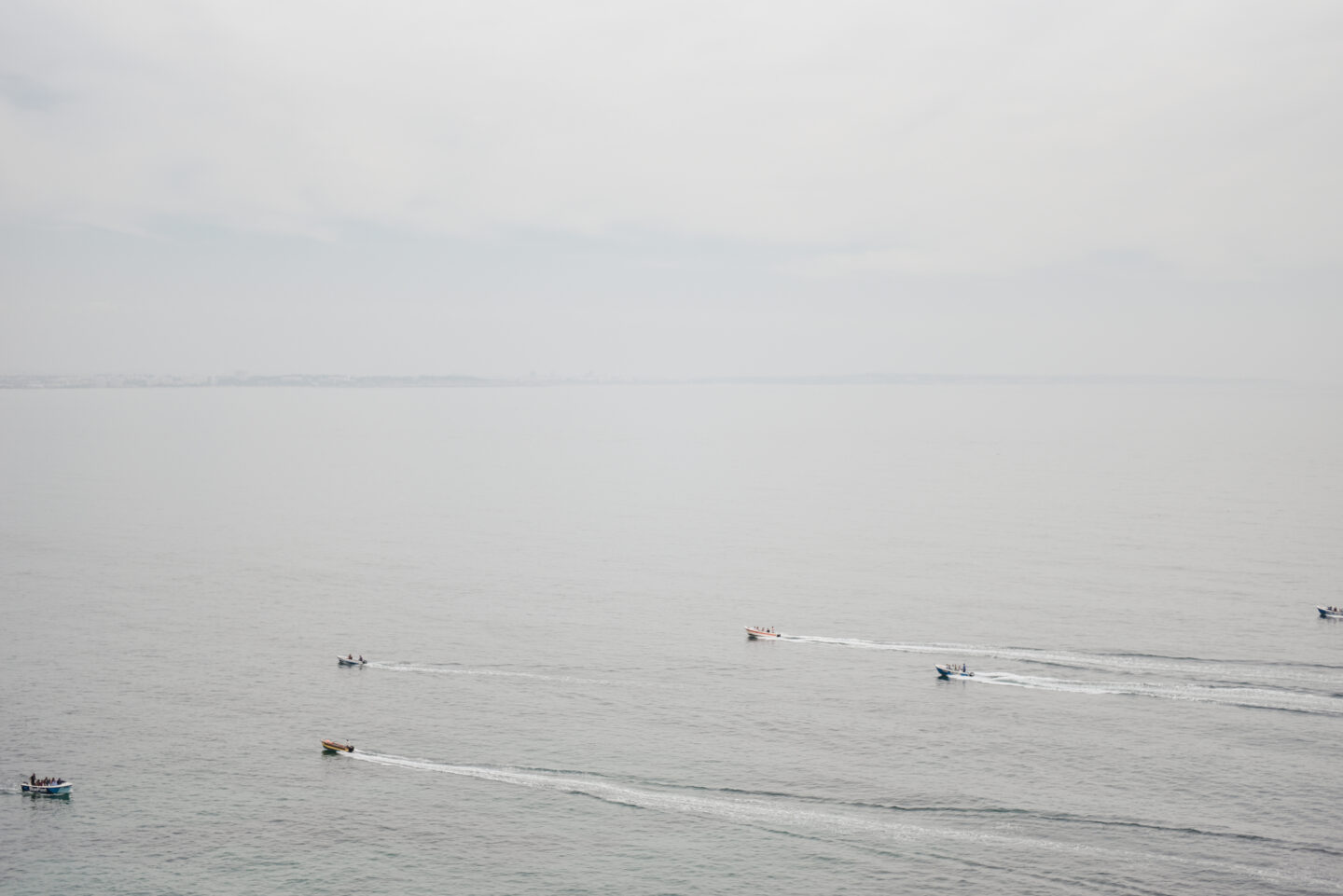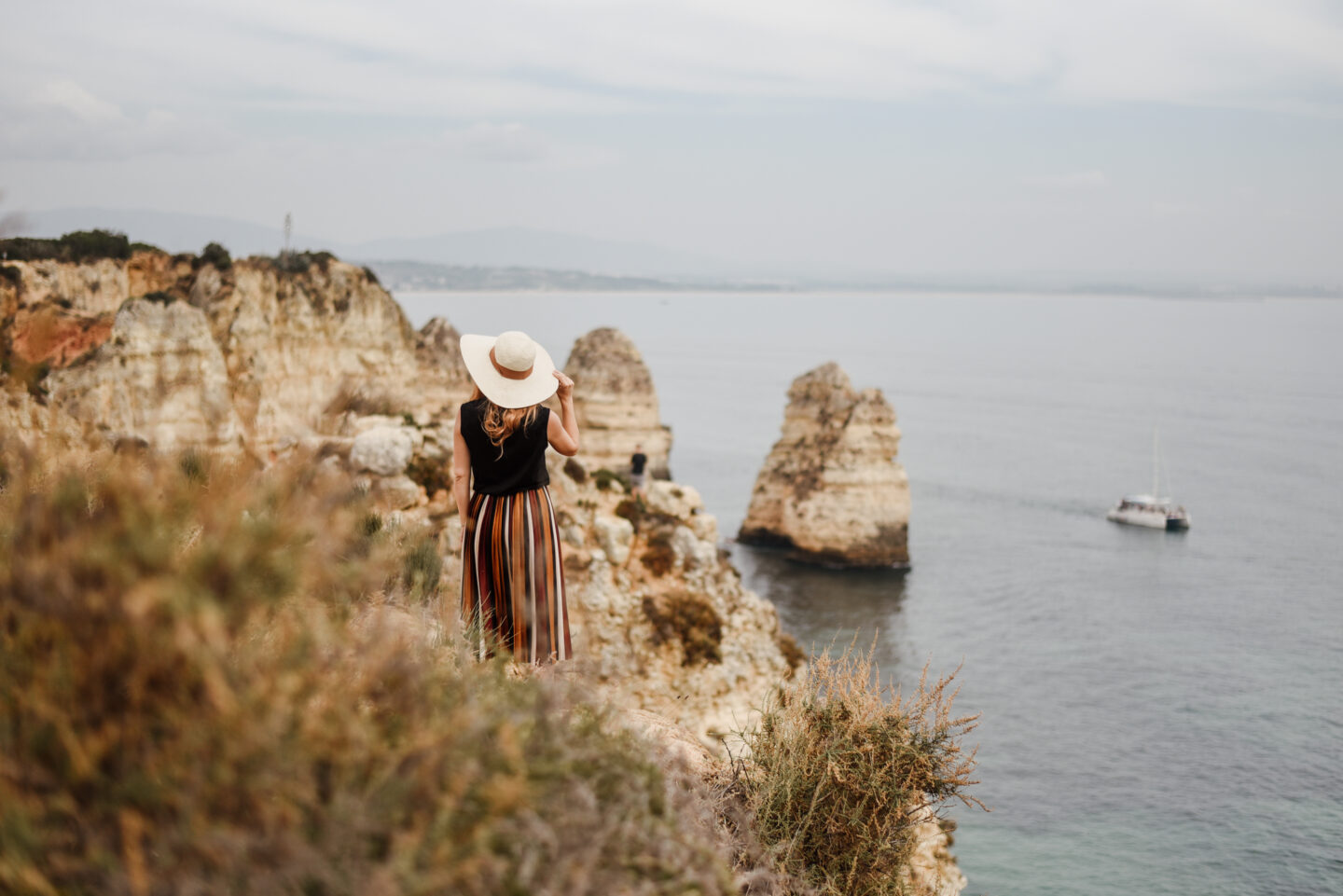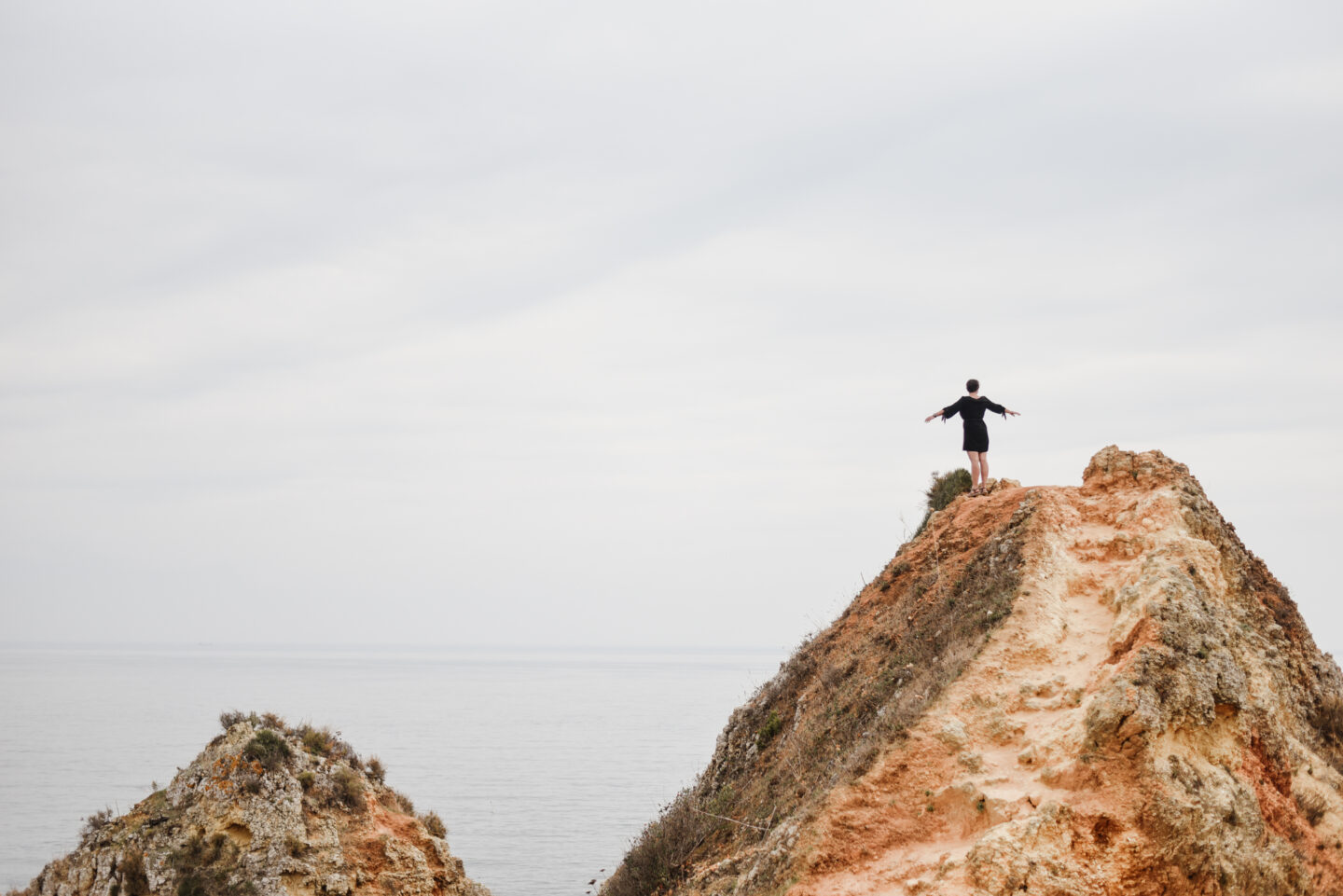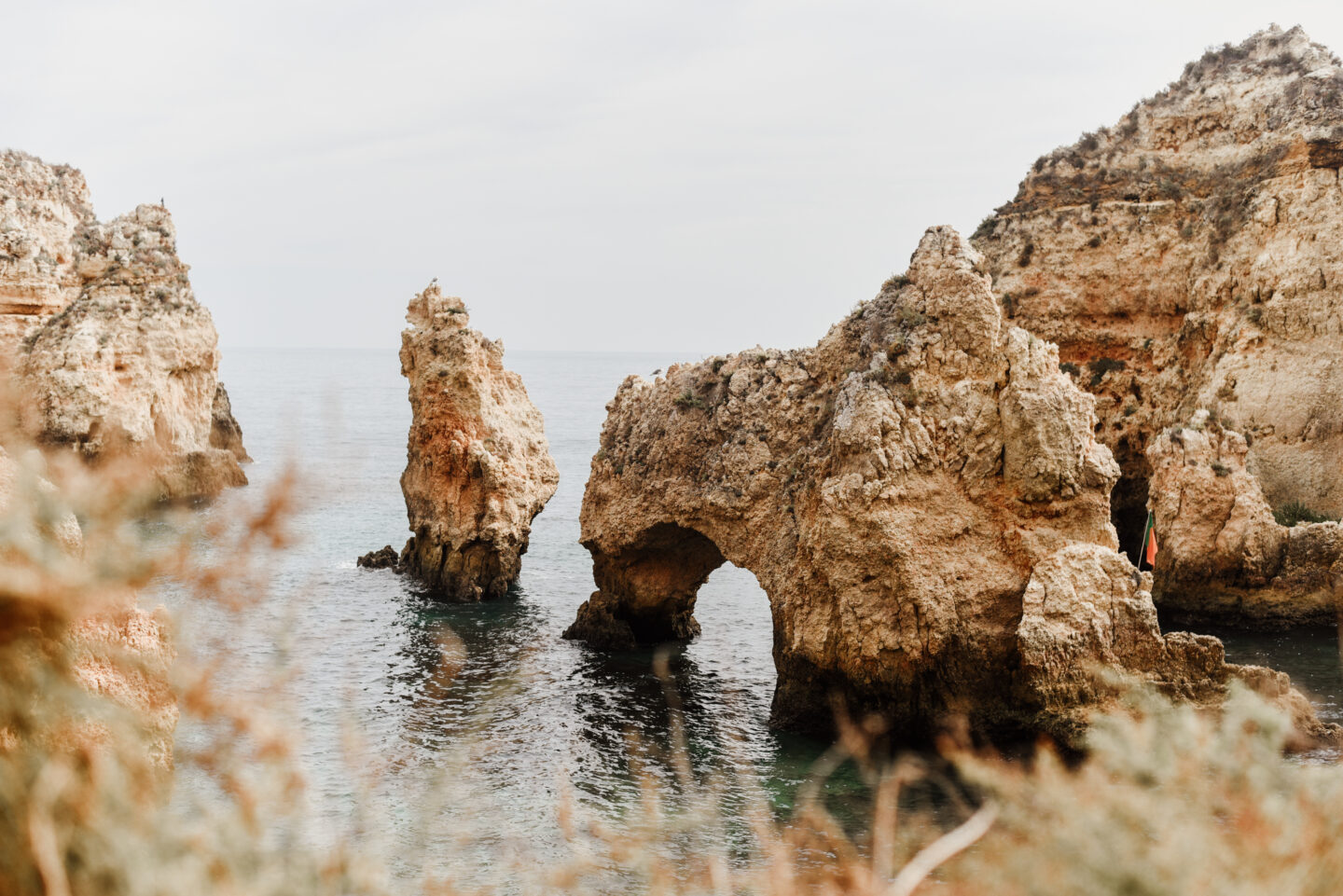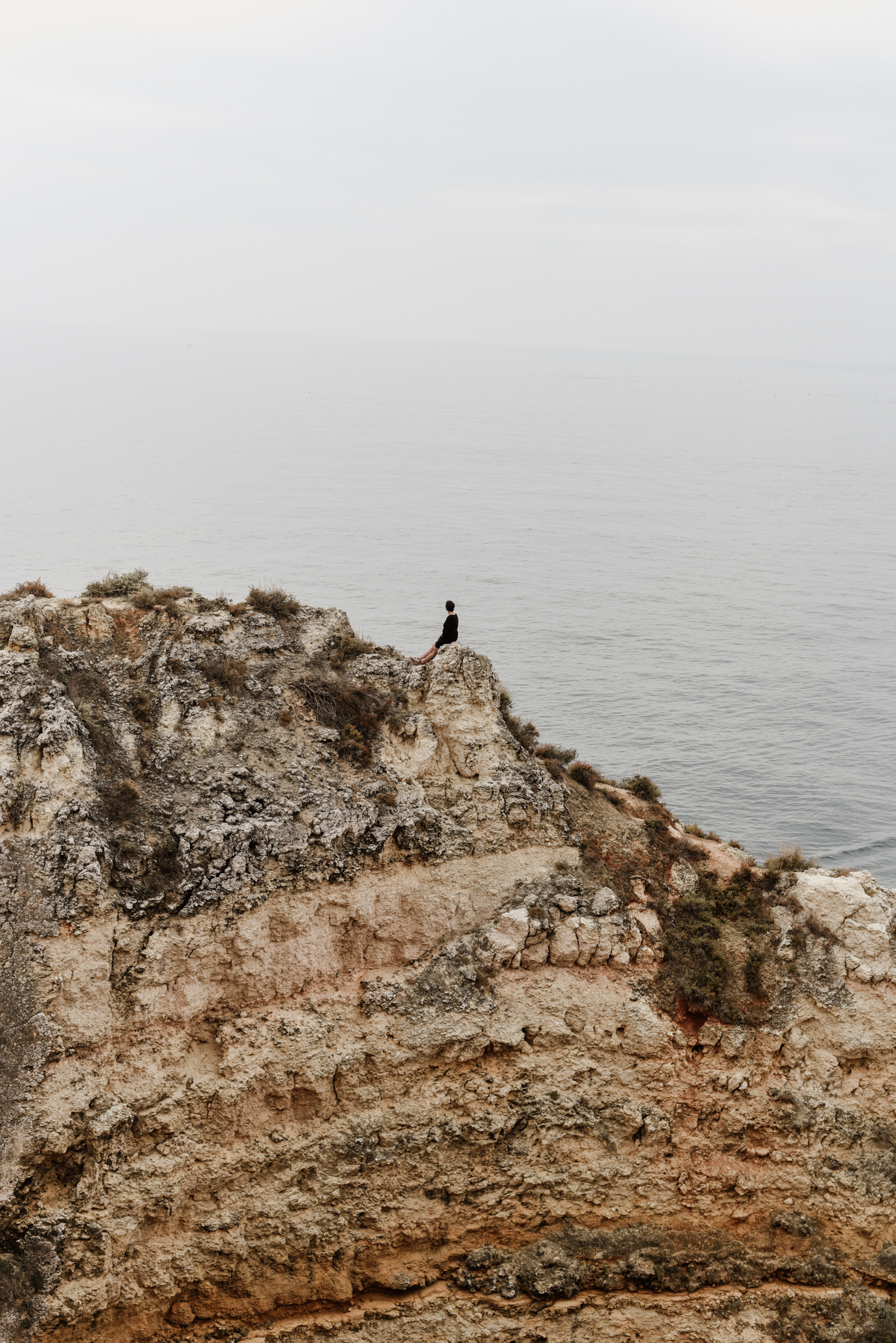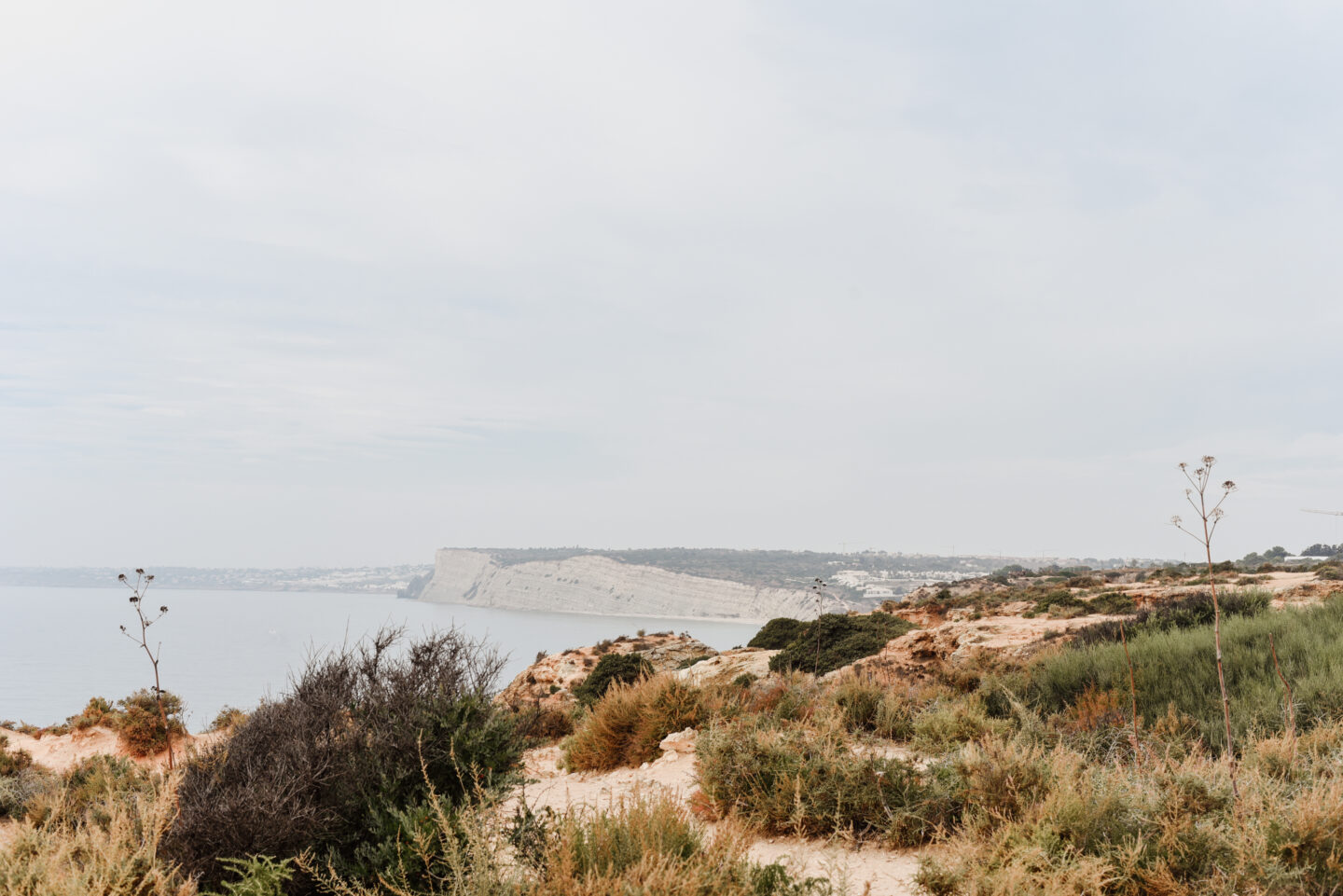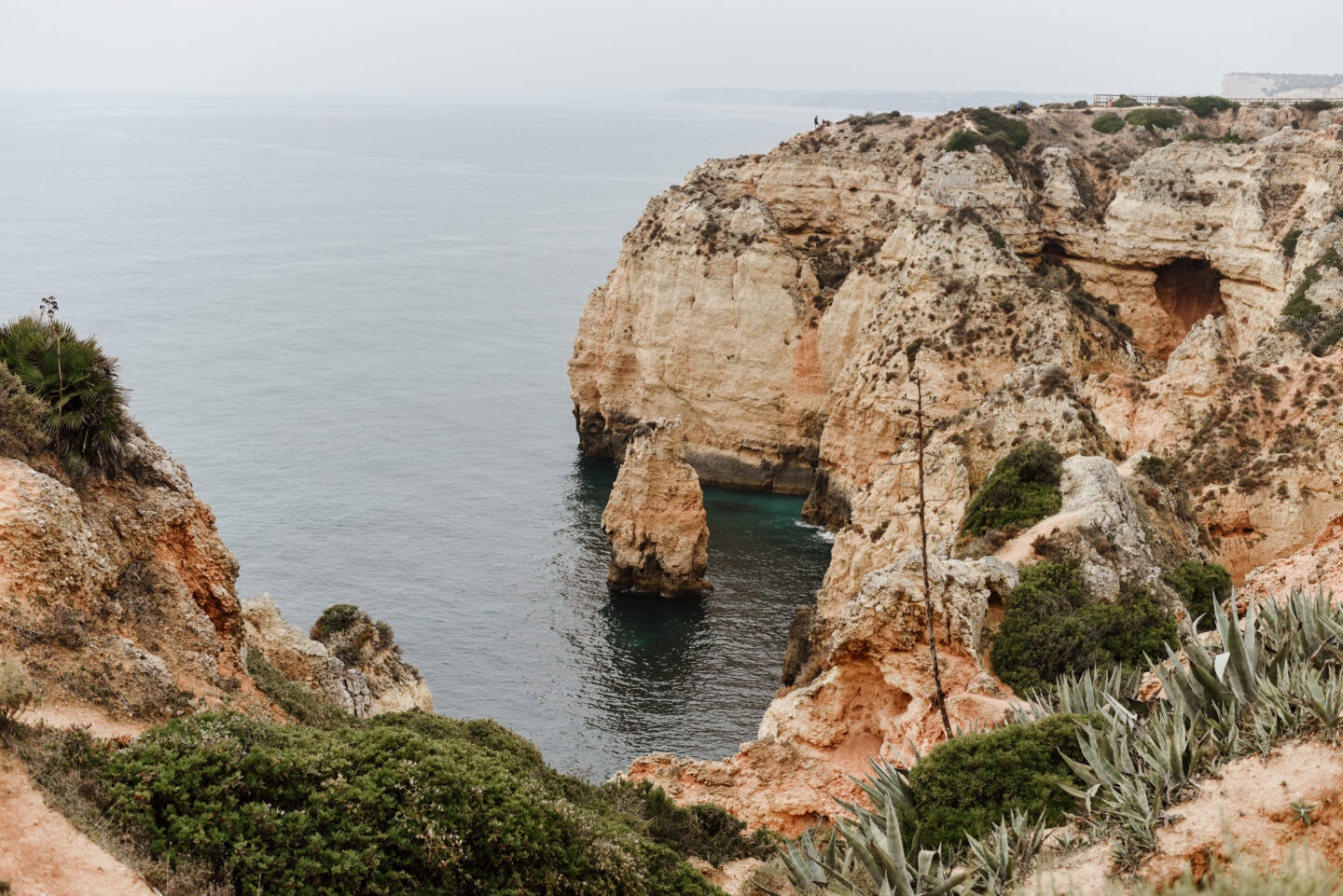 Lagos City
We spend the rest of our first day on Praia dos Estudantes in Lagos. We picked up lunch and snacks in Pingo Doce and parked our car on a small paid parking along the Av. dos Descobrimentos. From there you can easily reach the popular beach on foot.
Afterwards we wandered through Lagos city for a bit. The city center is easily walkable and has many small alleys full of colorful houses and lively details. It's nice to stroll around for a bit. Don't forget to grab a coffee at Coffee & Waves while you're there!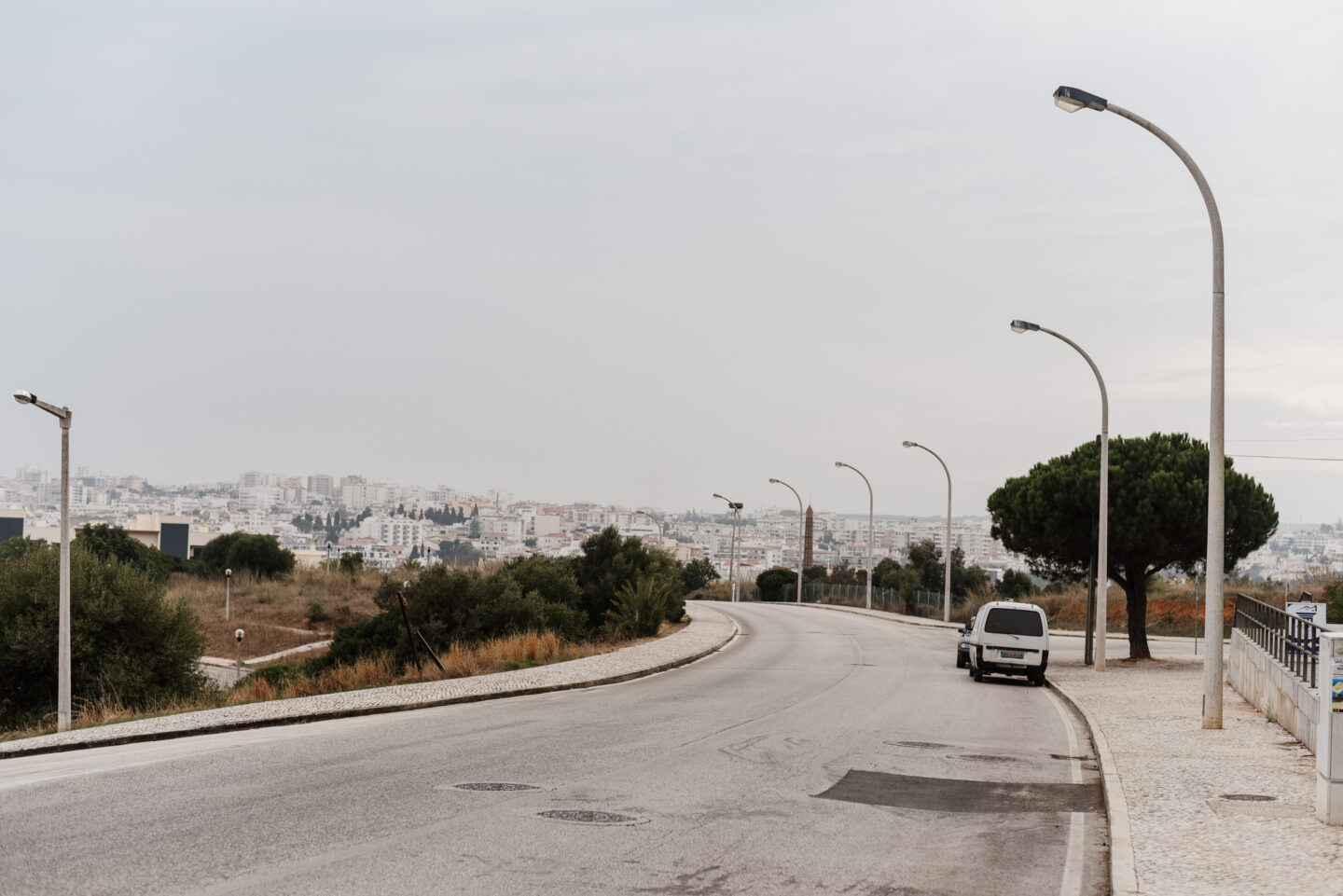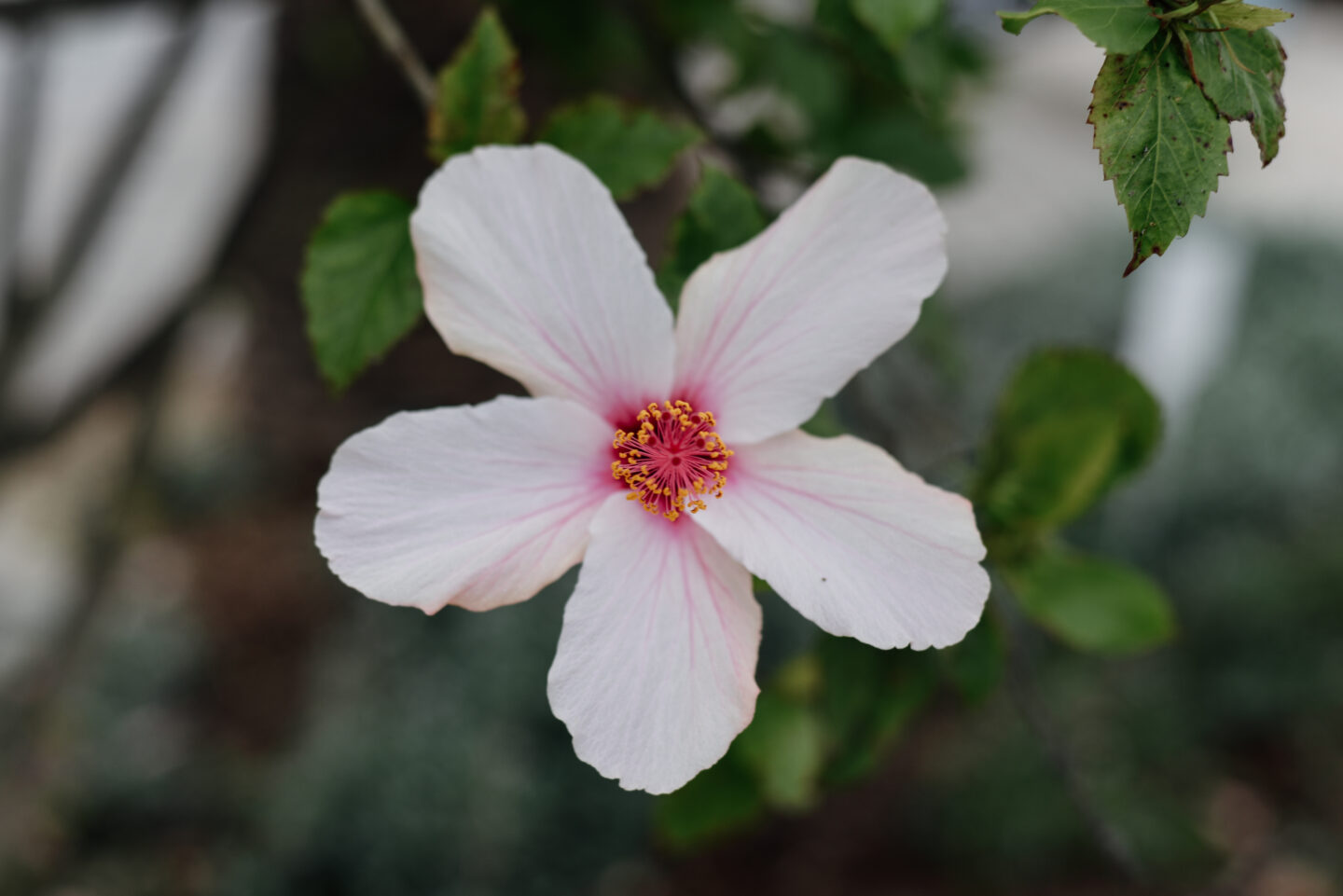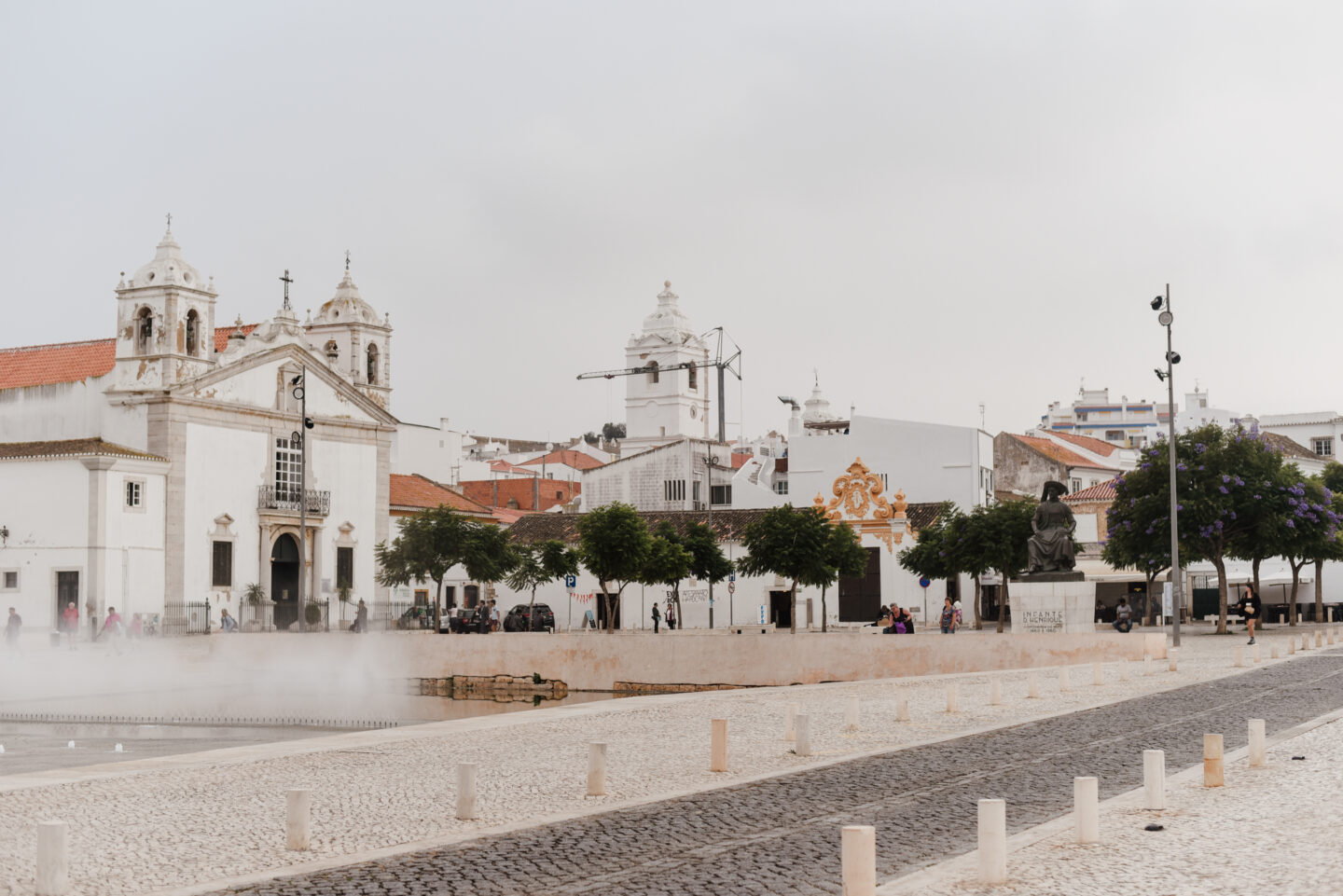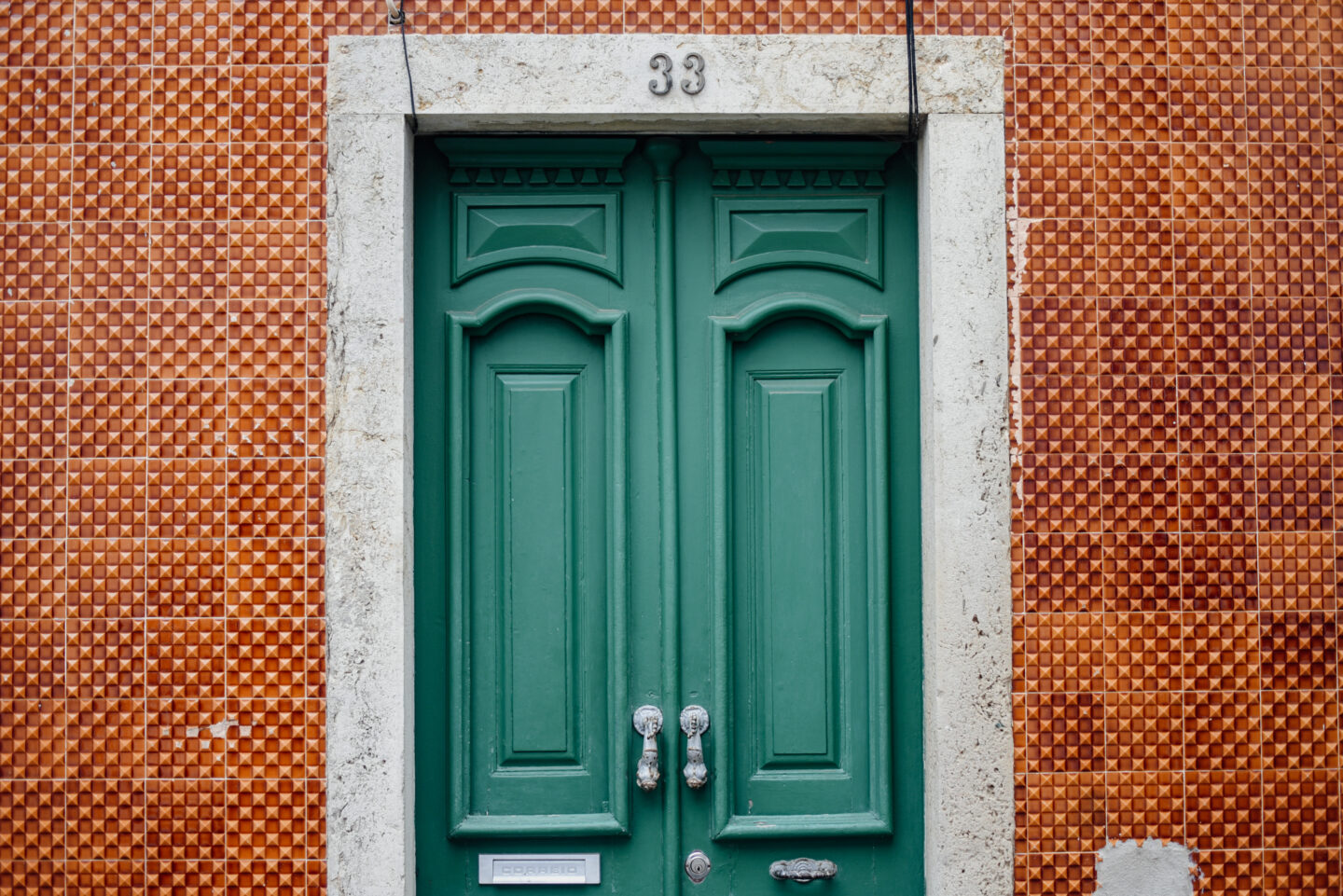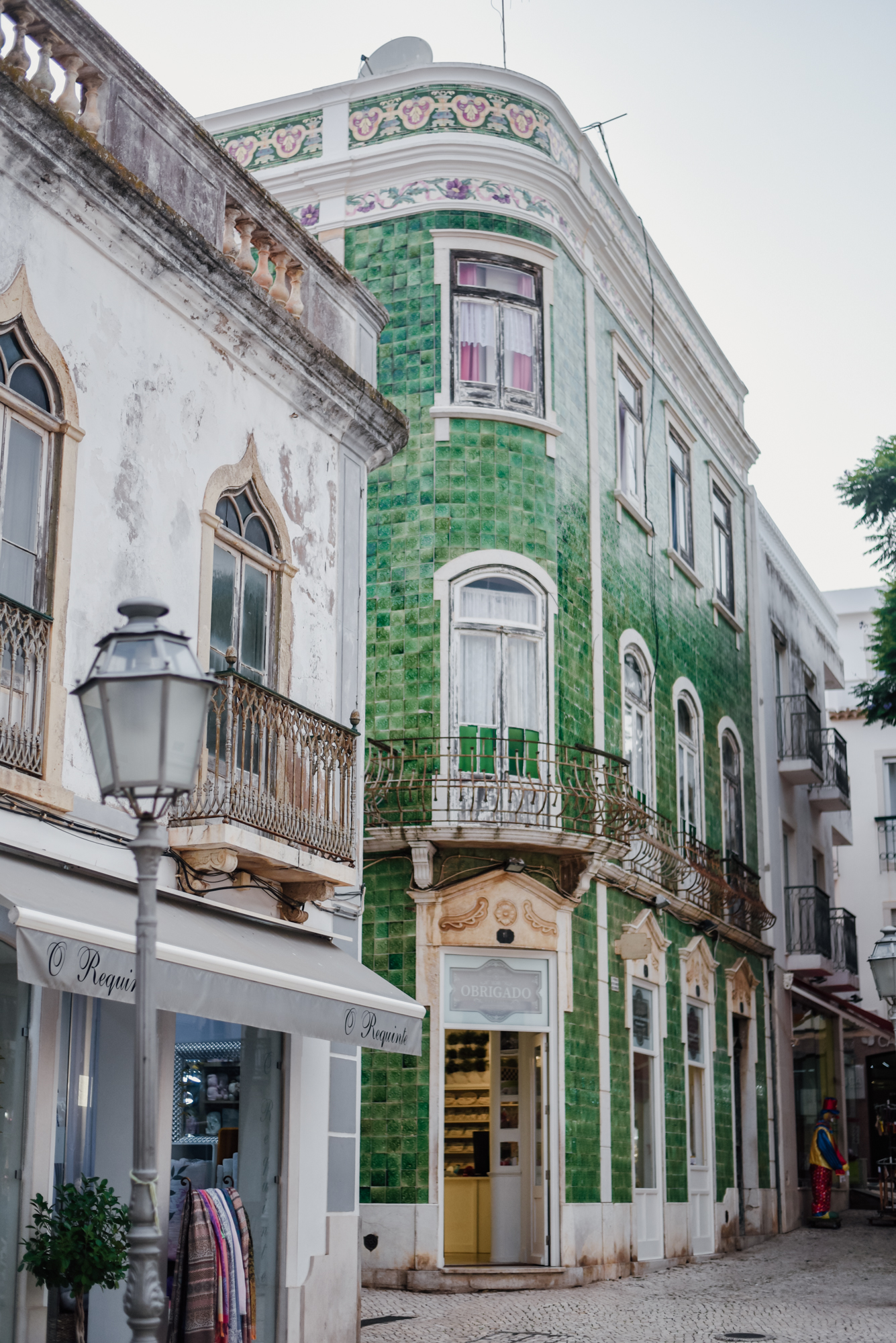 Trail Of The Seven Hanging Valleys: From Praia Da Marinha to Benagil
Now here's my personal favorite stretch of the Algarve. The Trail Of The Seven Hanging Valleys is a +/- 6km line trail that starts at Praia da Marinha and ends near Praia de Vale Centianes. You will follow the rugged coast line for 6 kilometers passing nothing but beautiful rock formations with breathtaking views over the Atlantic Ocean and also spot the famous cave of Benagil. We couldn't visit the cave, because some rocks came down just prior to our visit and it was closed for safety reasons.
It started raining once we reached Benagil, so we cut our hike short there and turned around. The part of the hike between Praia da Marinha and Benagil is considered the most beautiful part, so we didn't mind having to return.
Since you are walking on the limestone rocks, I would advise to wear good sturdy walking shoes. The path is covered in tiny debris from the rocks so it can be very slippery! At some points you will have to climb over some rocks too or find a way across narrow paths which makes the trail hard for people who have difficulties walking or keeping their balance.
Important to note: this is NOT a loop trail. You start and end in a different place. You could walk the trail back to Praia da Marinha or you can try to call a taxi or an Uber and have it bring you back to the starting point.
Also, don't forget to pack enough water and sunscreen! There is no shadow on this trail.
PS: can you spot the heart shape in Praia da Marinha?
PPS: There's a stray cat hotel on the parking lot in Praia da Marinha.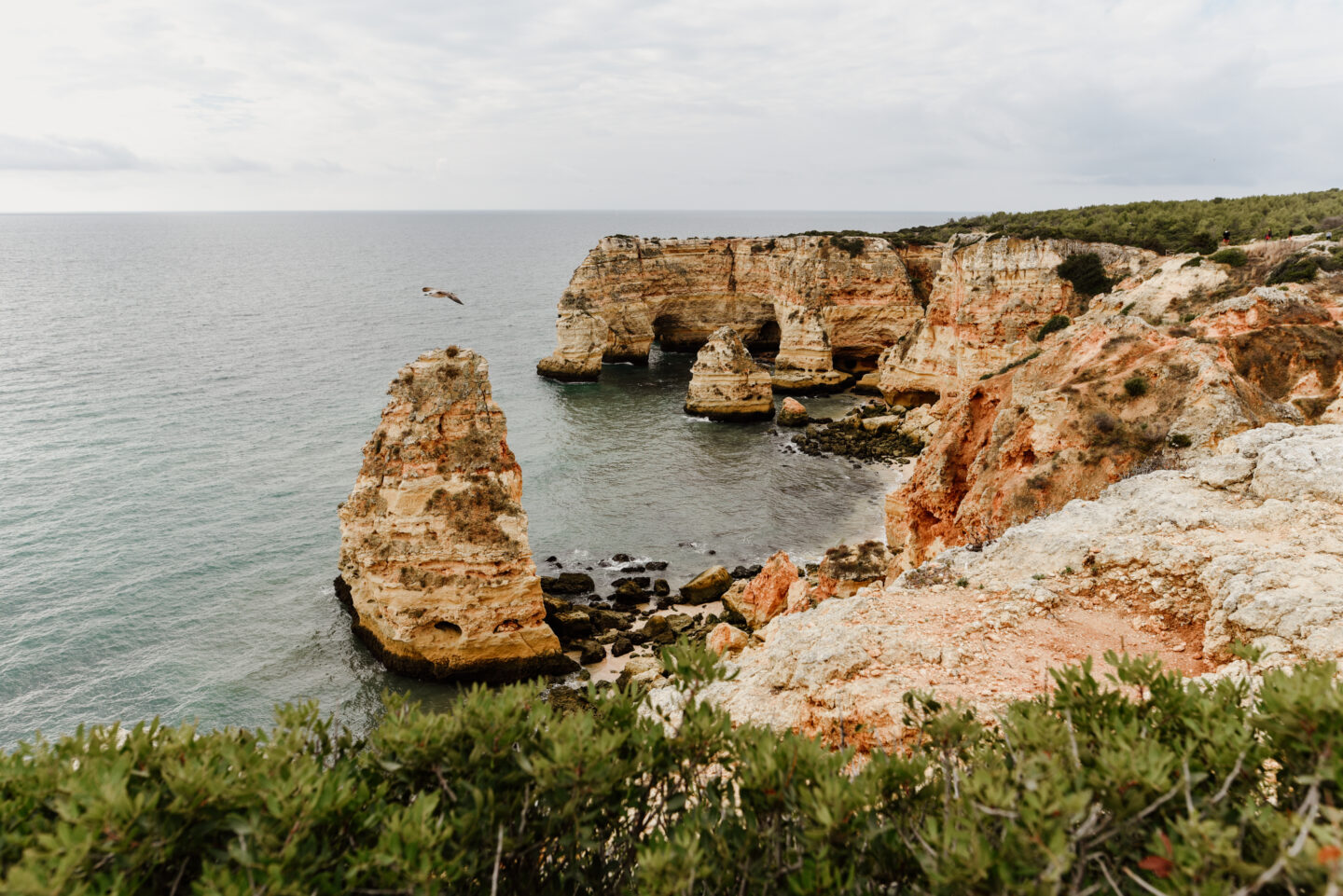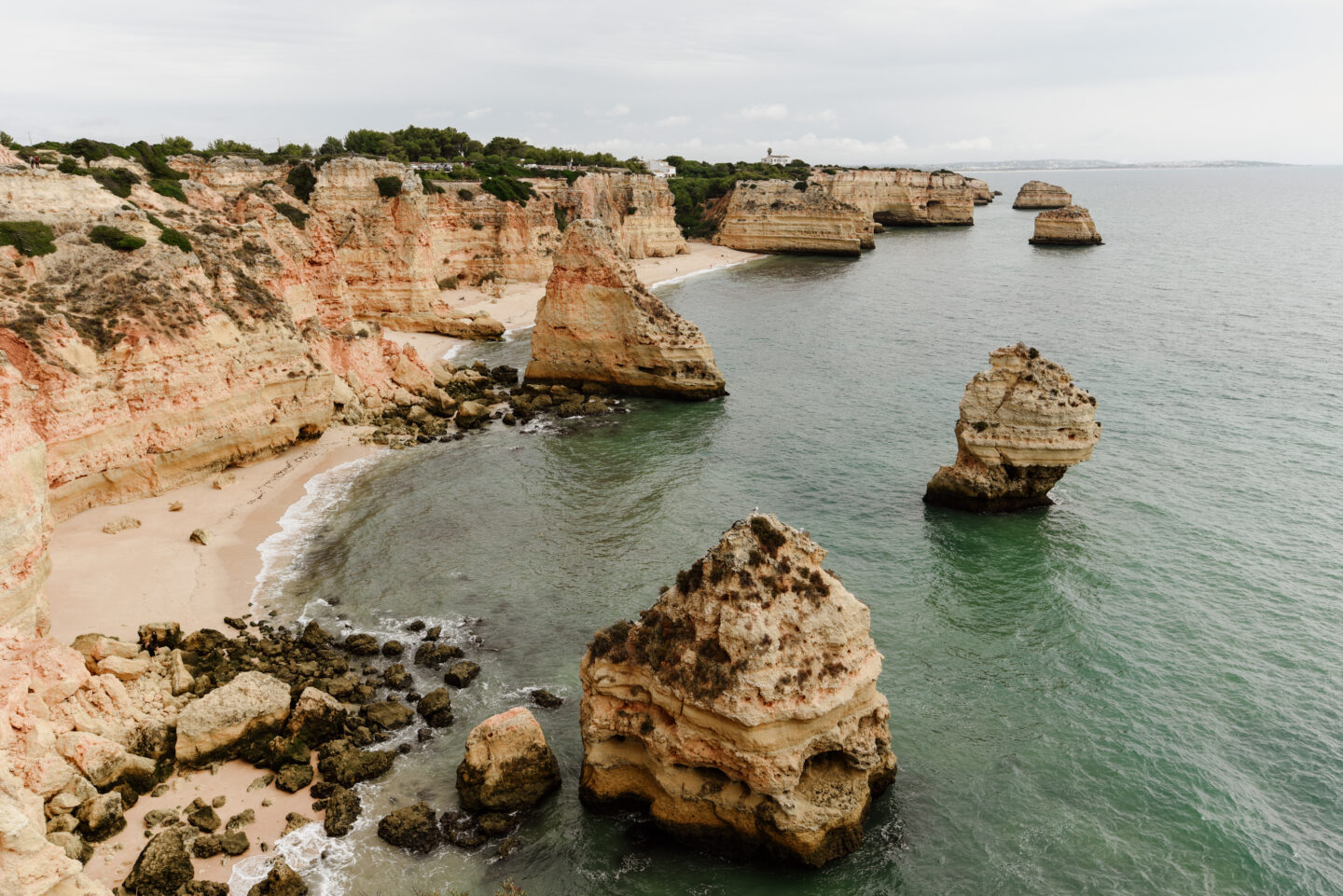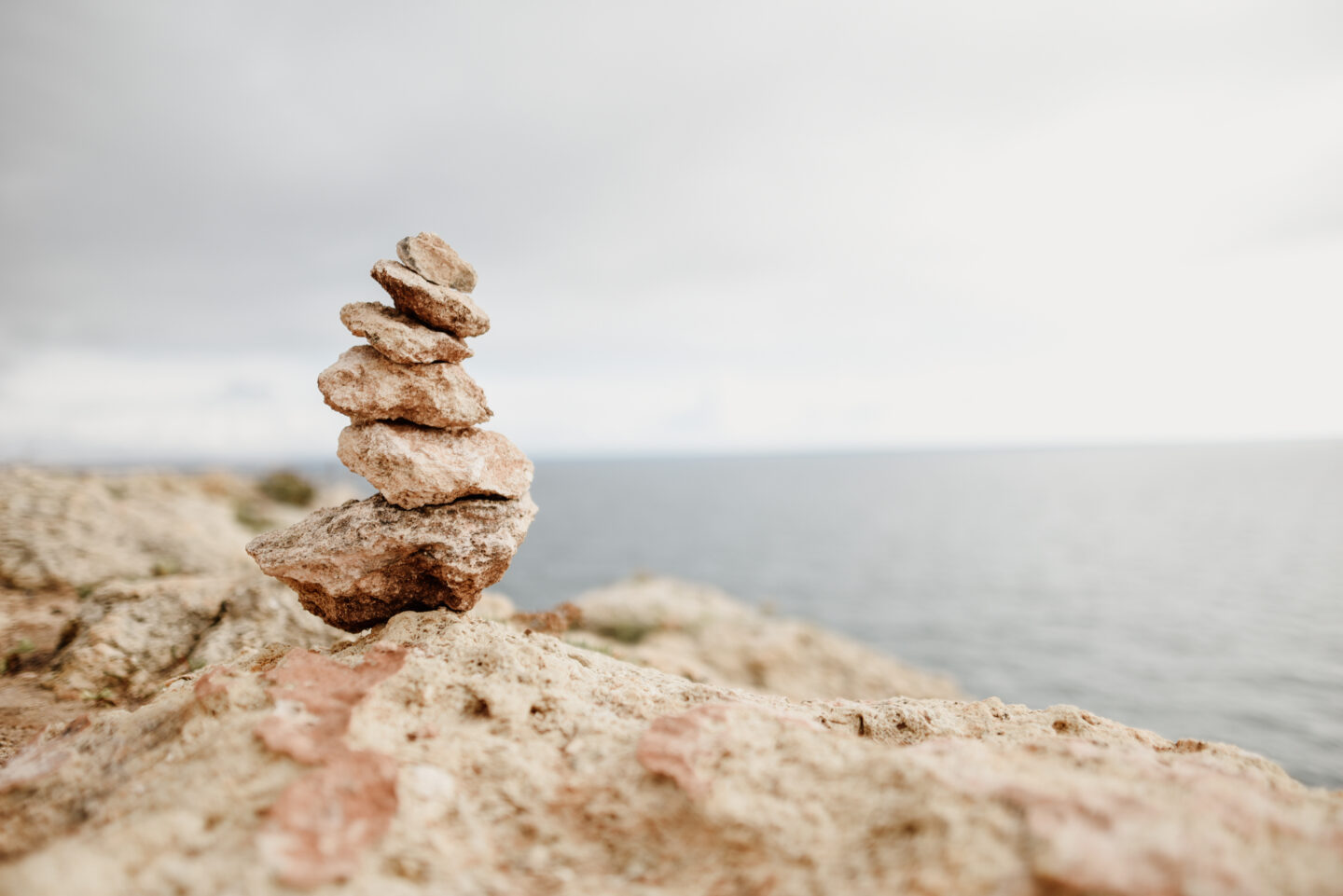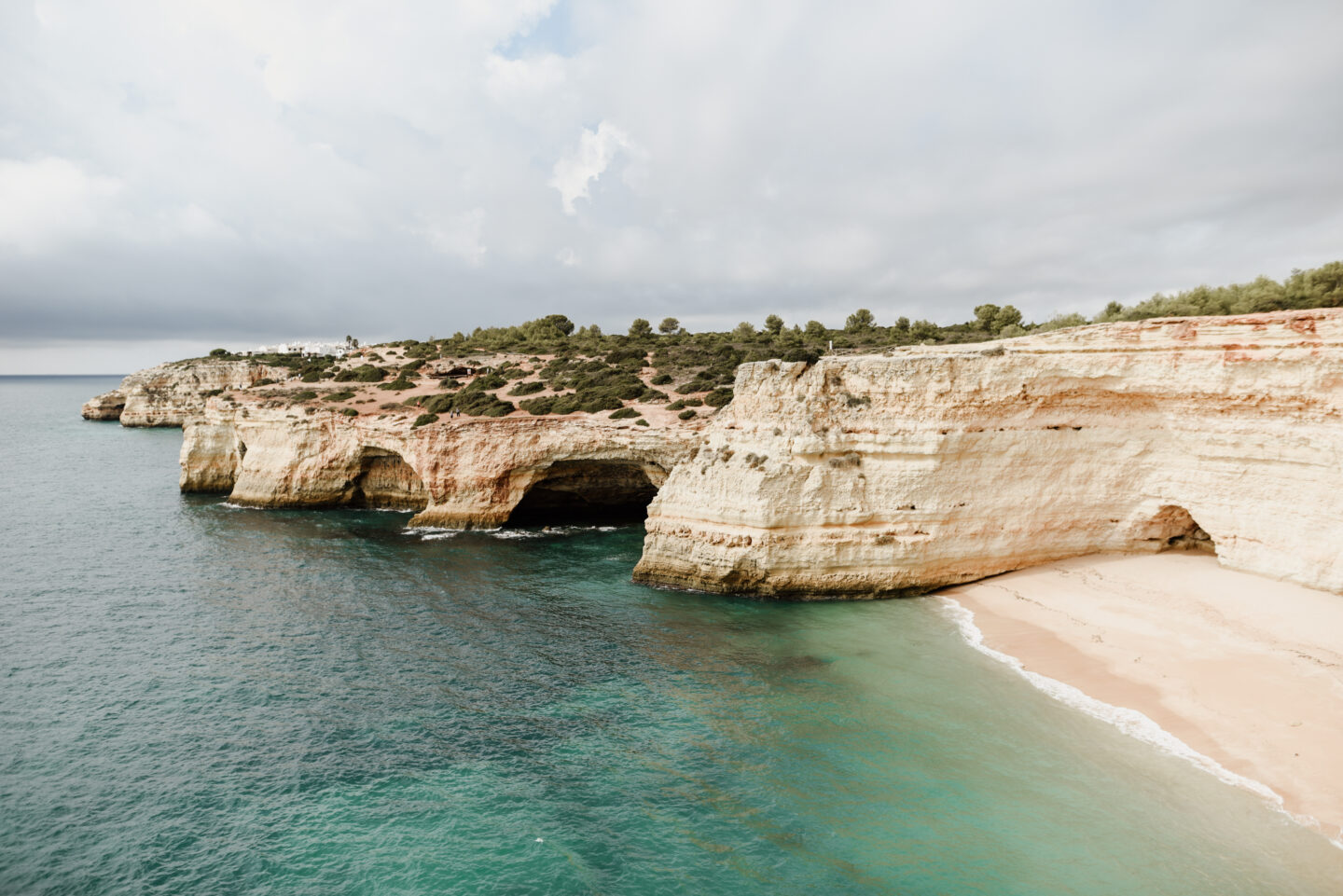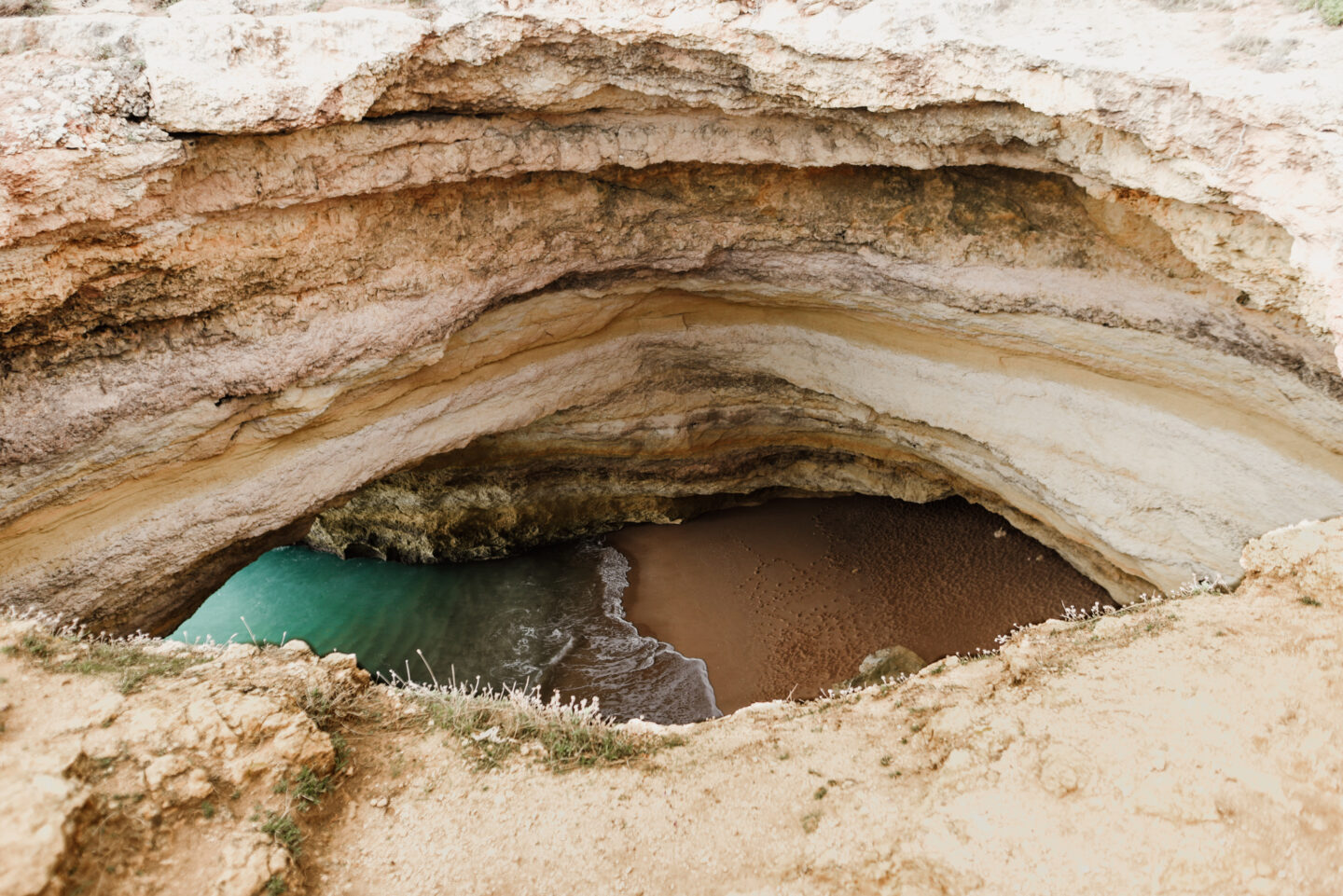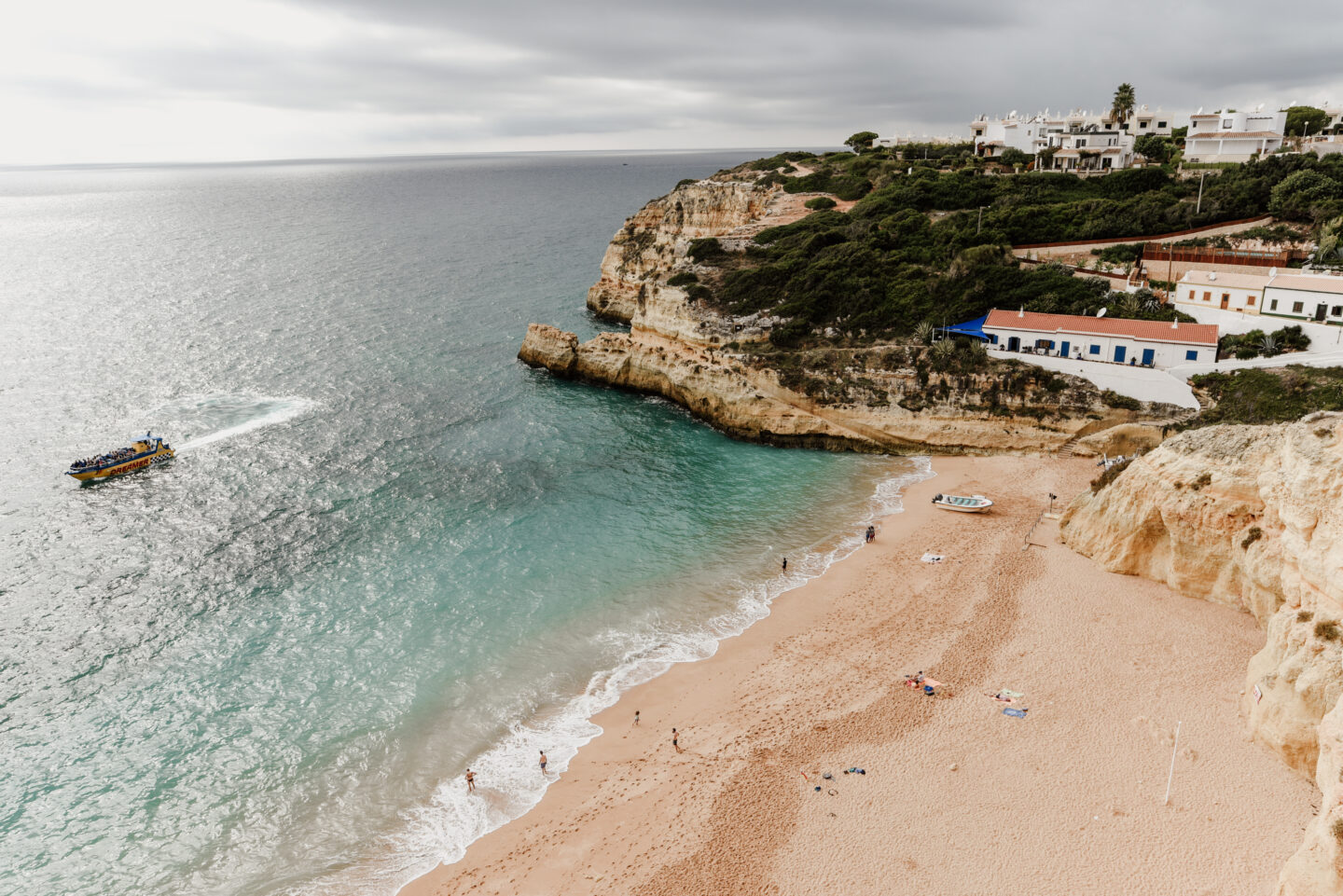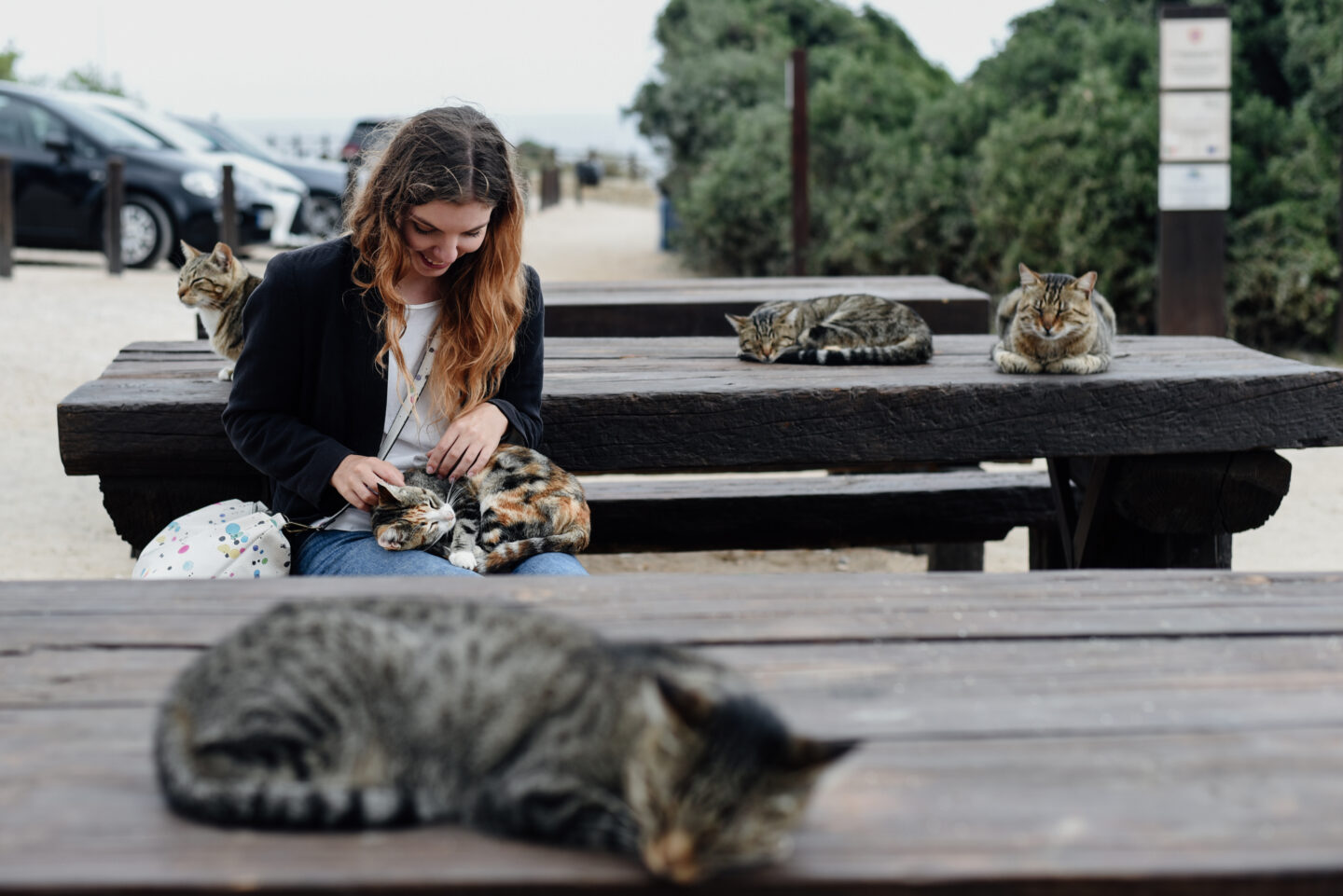 A Morning in Lagos
My friend K and I shared a bed on this trip. One morning we both were wide awake at 6AM. Probably still hazy from a good night of sleep, we decide to get up and go for a morning walk. Our friend S was still sleepy since she had been on the phone with her girlfriend until 2AM the night before, haha.
We reached the beach in Lagos just as the sun was casting a golden glow over the limestone cliffs. We had the place all to ourselves! It was truly magical! The first photo below is one of my favorite travel photos ever. To reach the beach with the arch between two cliffs, you have to go to Praia dos Estudantes and find the narrow cave in the rock formation on the right side of the beach. go through and you'll reach a second, secluded beach that also has a cave on the right side. If you go through the second cave you'll find a third secluded beach with the arch. If you don't know to look for it, you won't even know that it is there. I have a friend of mine to thank for the tip about the passageways through the caves!
PS: To be fair, without the magical morning glow the archway is actually rather unimpressive, haha. I advise you to go early!
Once the city came to life, we headed into town because I really wanted to make a picture of the famous green tiled building. The cafes were slowly filling up with people, but the streets were still empty. I managed to get the photo that I wanted. You will find the green building on Praça Luís de Camões. During the day, the square is usually full of life, with market stalls and street musicians to entertain the people. We found our way to Coffee & Waves before picking up breakfast to bring home to S (who was still sleeping when we got back, haha).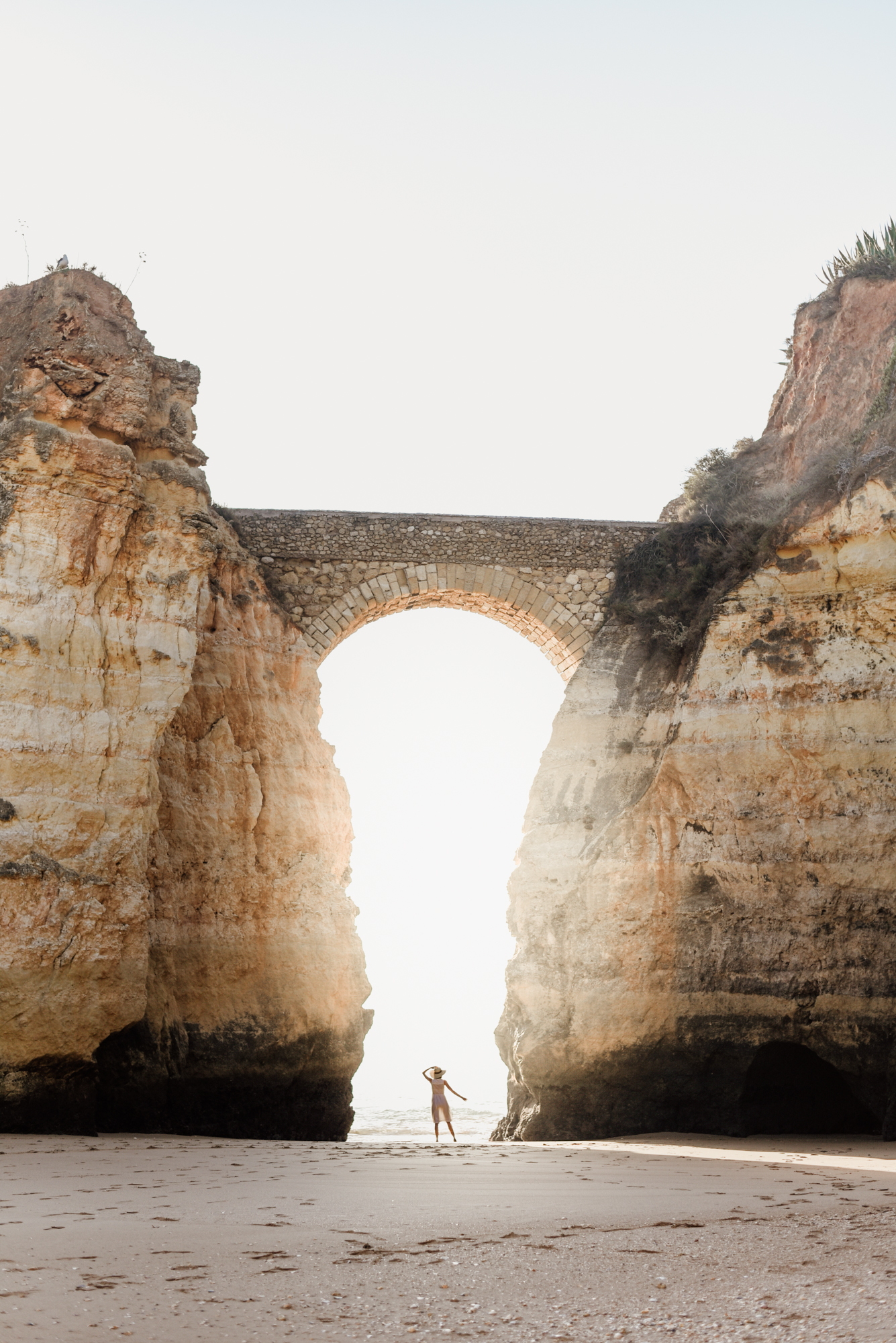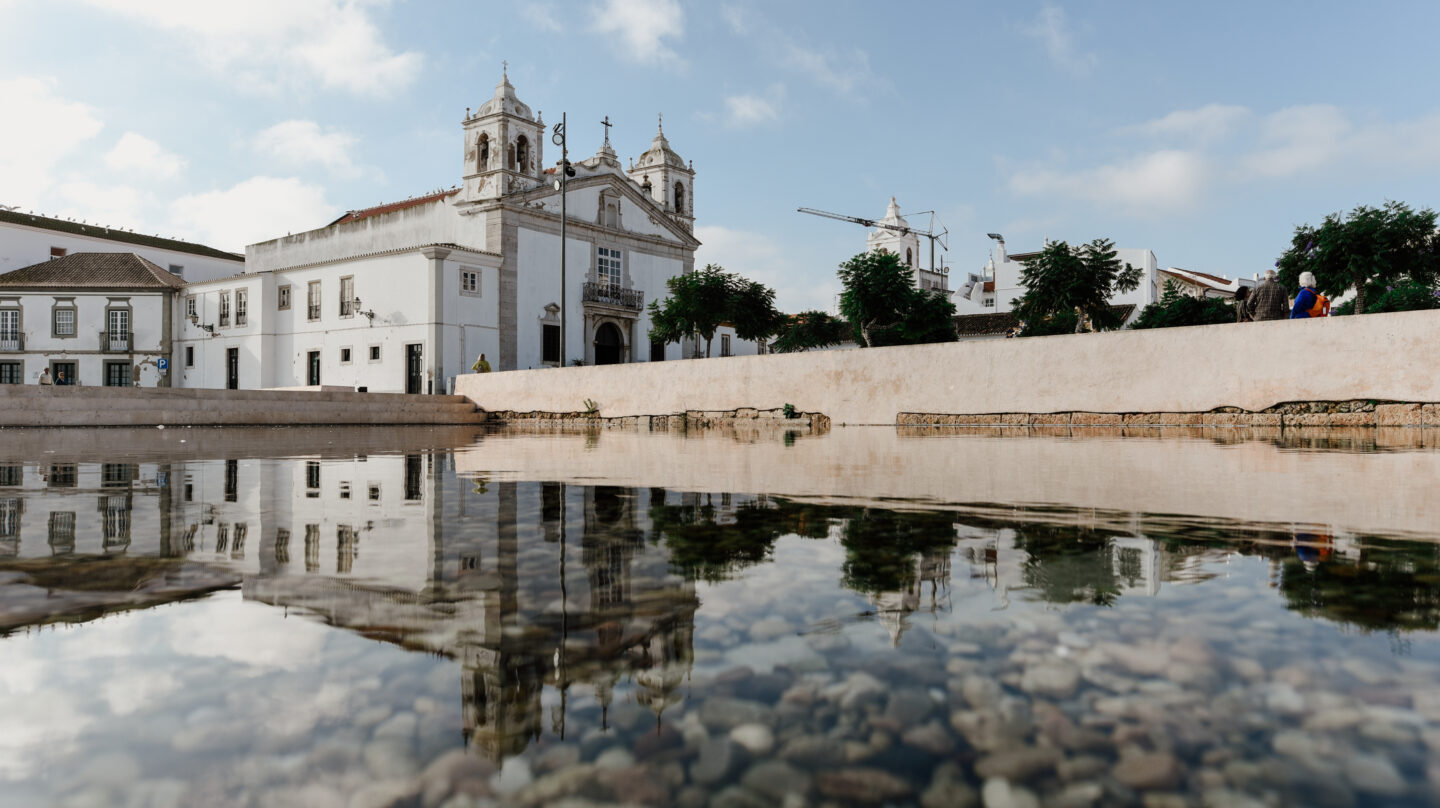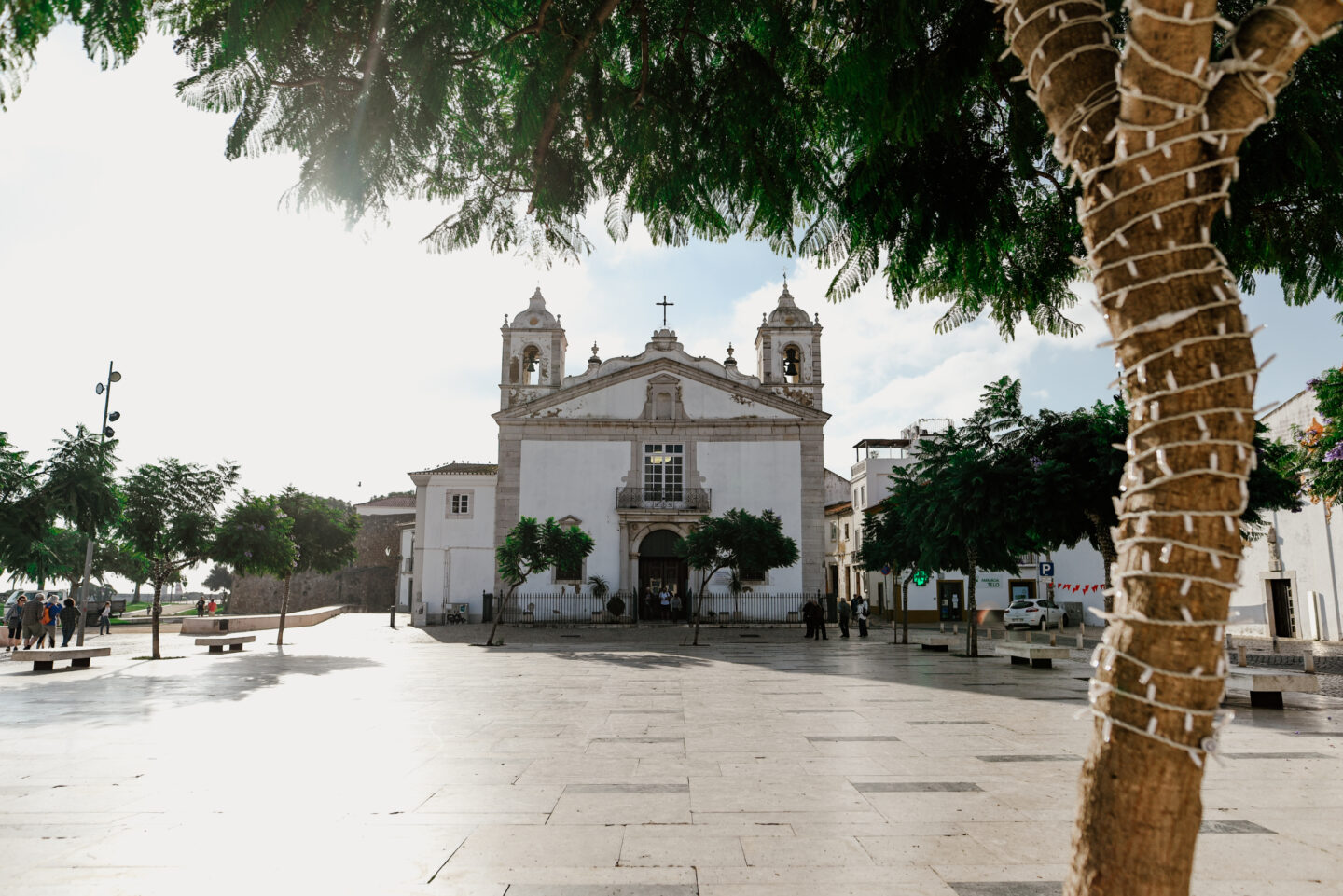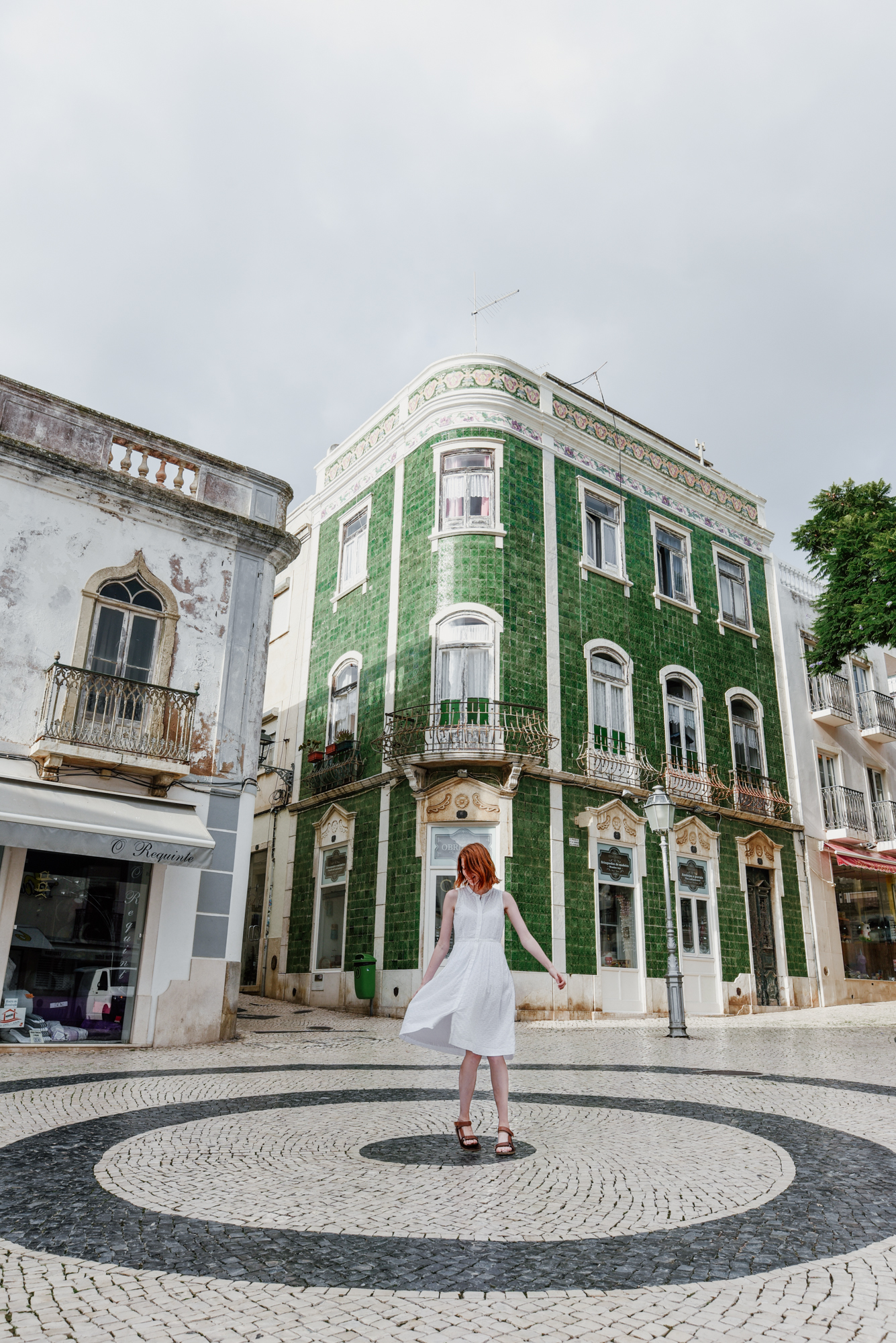 Sagres: Welcome To the End of the World
Drastic change of scenery! Once S woke up we decided to drive away from the typical sand colored rocks and head to Cape Saint Vincent in Sagres. Cape Saint Vincent is the southernmost point of continental Europe. It was very, very windy on the day of our visit (as proven by my lovely hair in one photo) and the waves below were crazy wild. Bring a good sweater or a windbreaker jacket if you have one. It's no luxury in a place like this!
My photos don't do a good job at showing just how impressive the landscape here is. The deep blue color of the endless ocean, steep cliffs with crashing waves. Truly amazing to see!
On our way to the lighthouse, we also passed Fortaleza do Beliche, an defense fort atop a cliff on the edge of the ocean. We stopped there and followed a trail that lead down to the ocean. Not for the faint-hearted, as the climb is pretty steep and there aren't always ropes or rocks to hold onto. It was just us three and the majestic Atlantic when we were there.
The bright red lighthouse of Cabo de São Vicente has a gift shop, restaurant and public toilet. There is plenty of parking space along the road leading up to the lighthouse.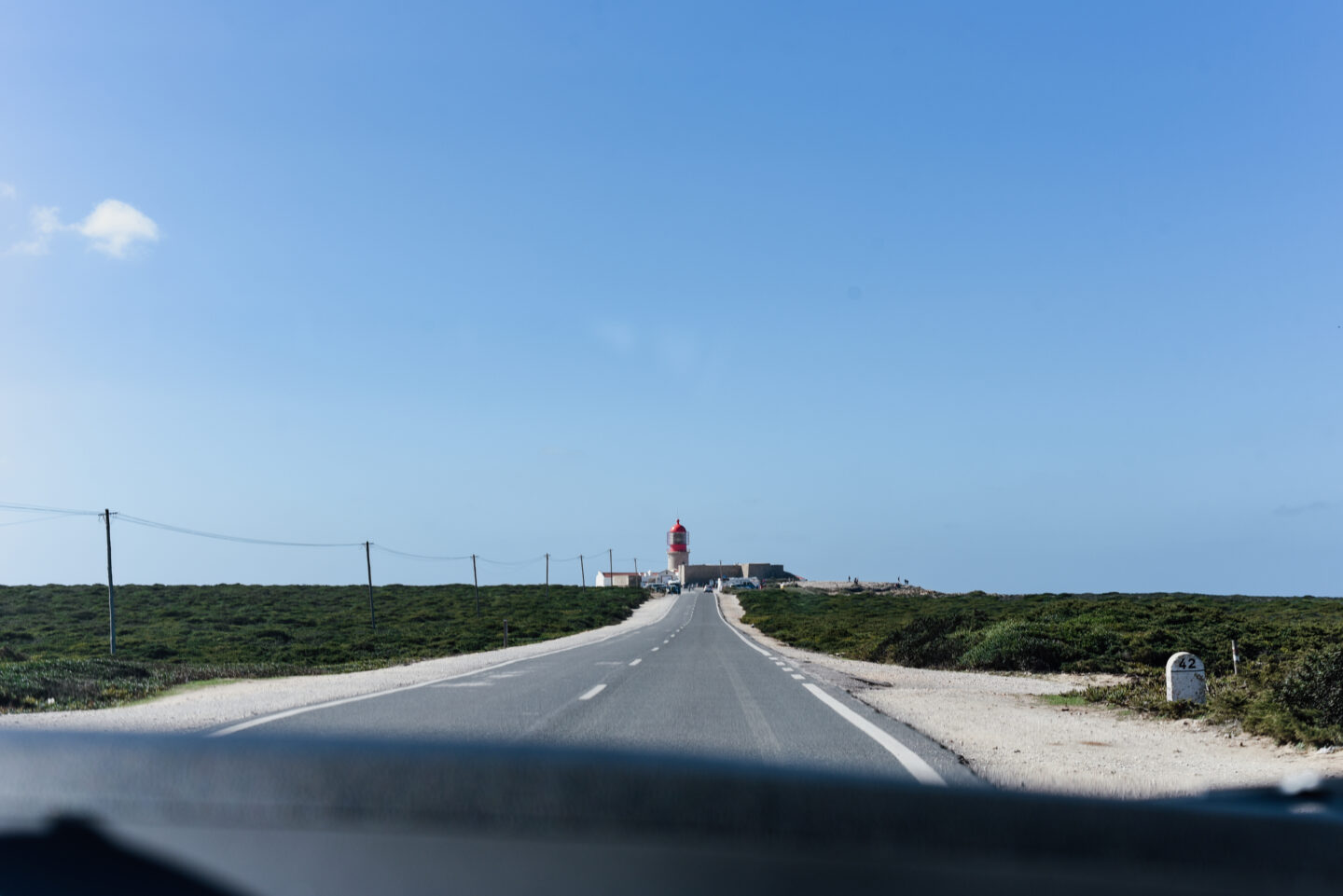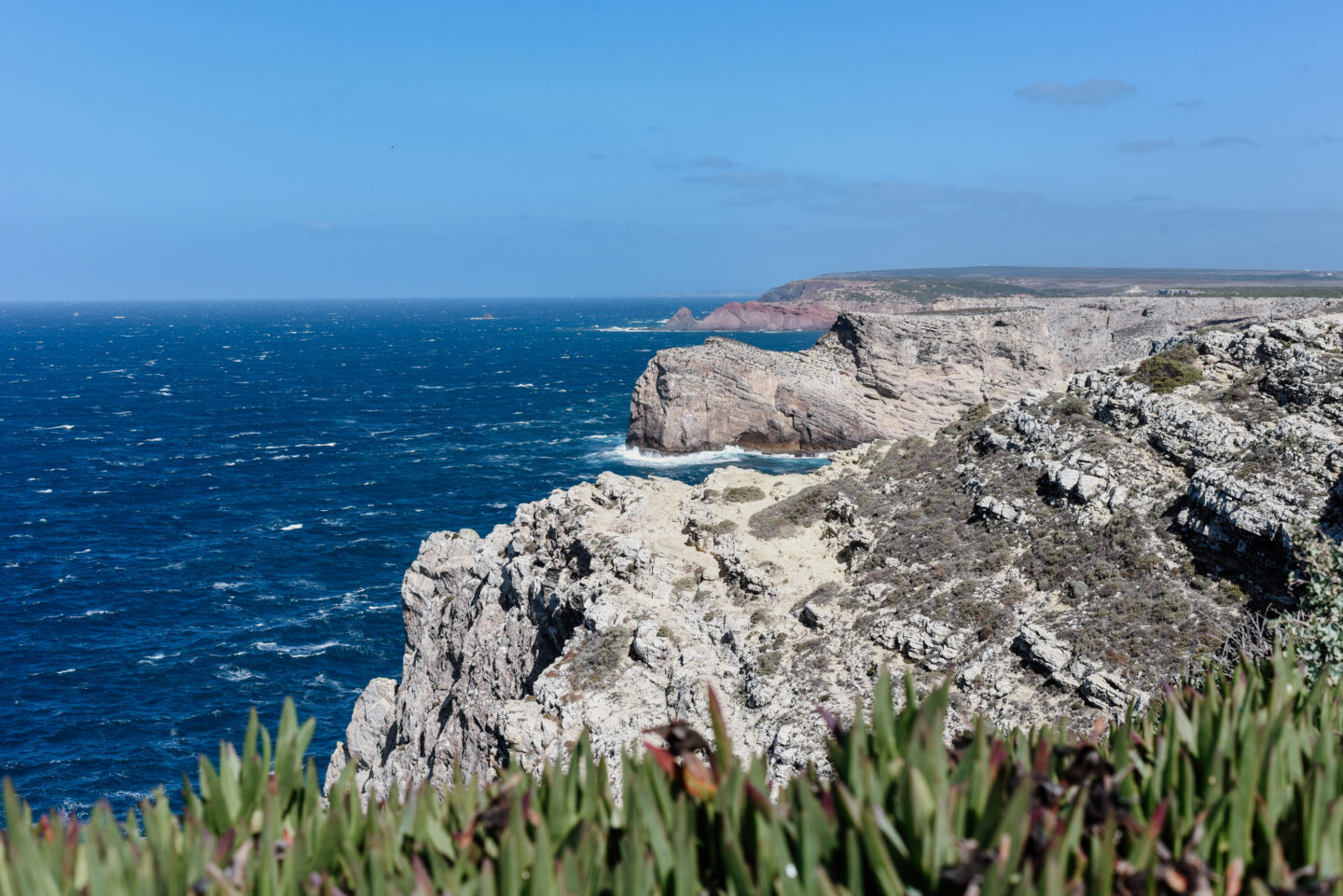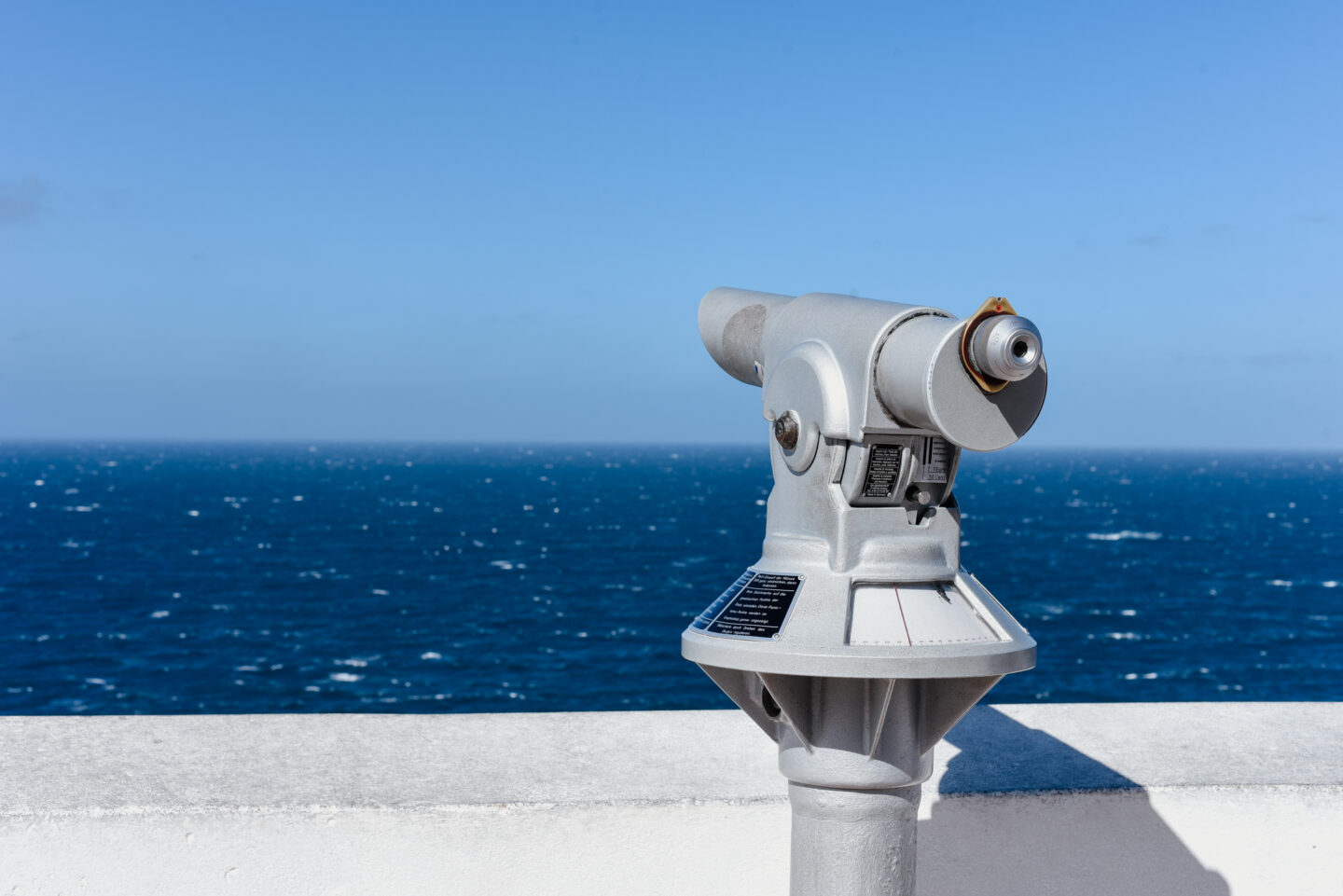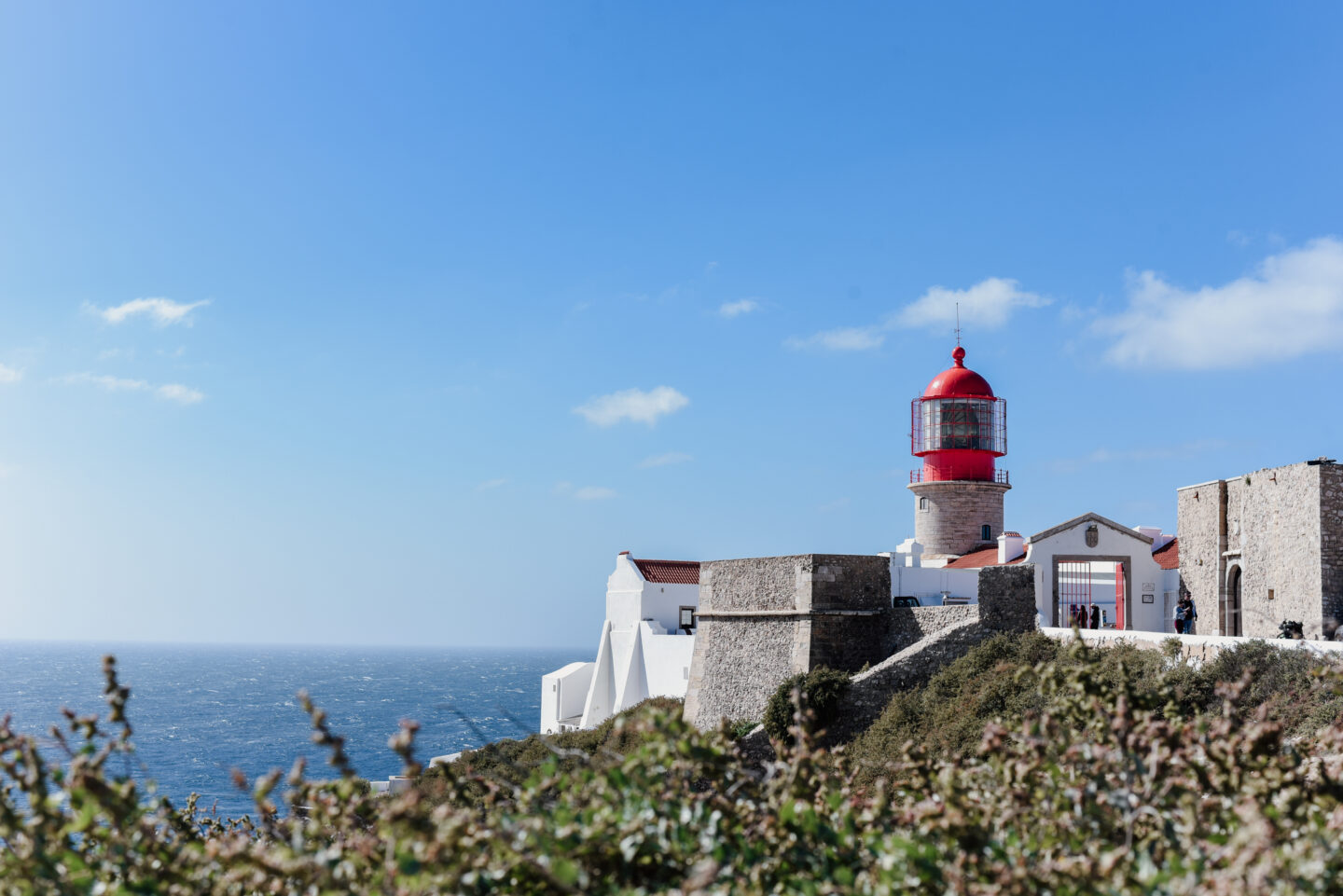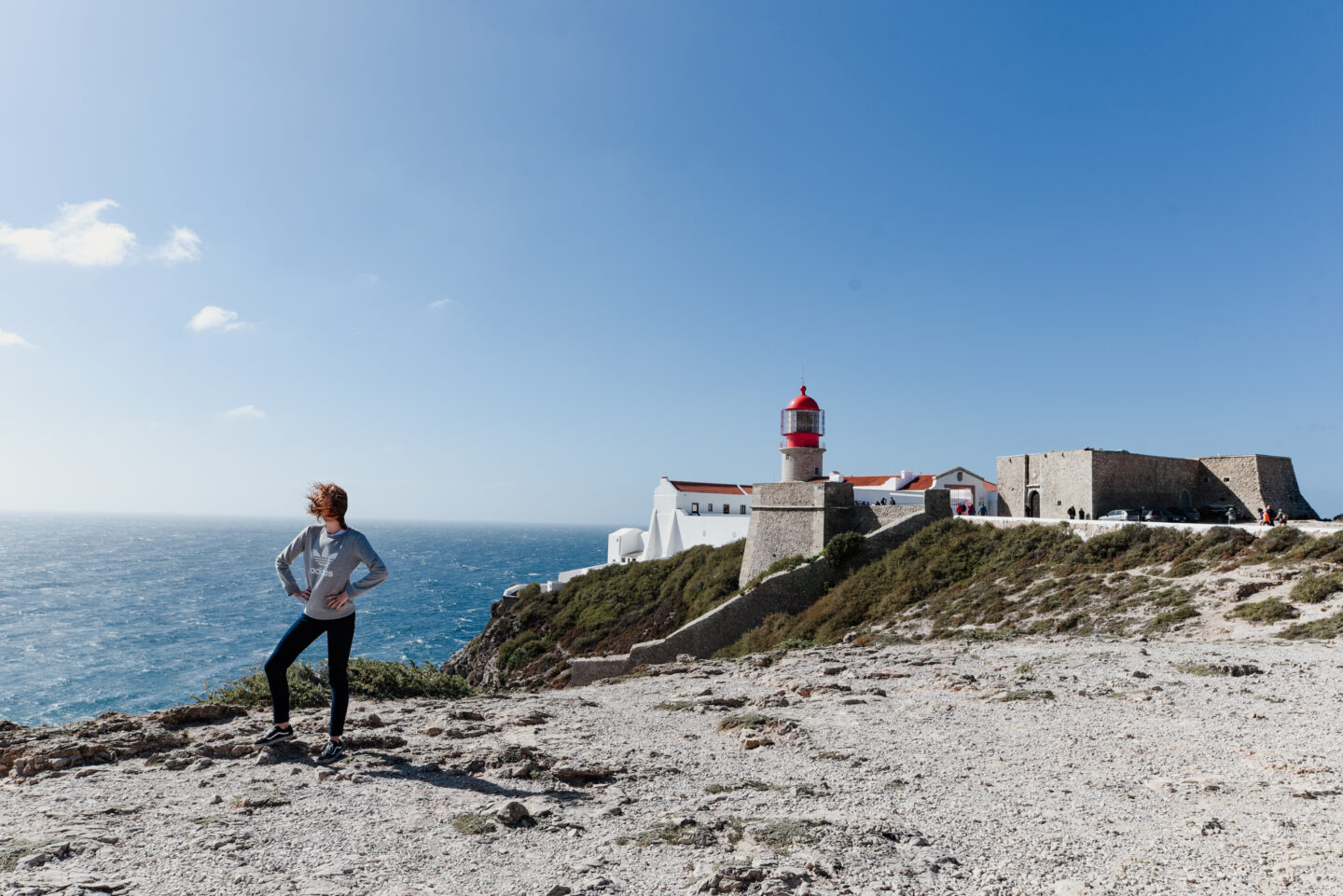 I forgot the name of this location, but I remember that it was fun!
On our way back to Faro airport, we stopped at this place. I cannot for the life of me remember what it was called, but I do remember we had loads of fun here. It was a pretty touristy town, with lots of hotels and restaurants but literally everything was closed. There were wooden walkways so that people with strollers or wheelchairs could also go to the edges of the cliffs to see the ocean.
At one point there was a playground in the cliffs. Someone made cut-outs in the limestone in the form of stairs, caves, pathways and whatnot so that you could climb up and over them. Wooden stairs lead you down to it. Lots of children were playing, but as you can see my two friends also did a lot of climbing! I suffer from fear of heights, so I stayed mostly in the same spot and just took photos of my friends having a good time.
We also spotted some cliff fishers who very clearly did not have a fear of heights. Just looking at them makes me feel the fear!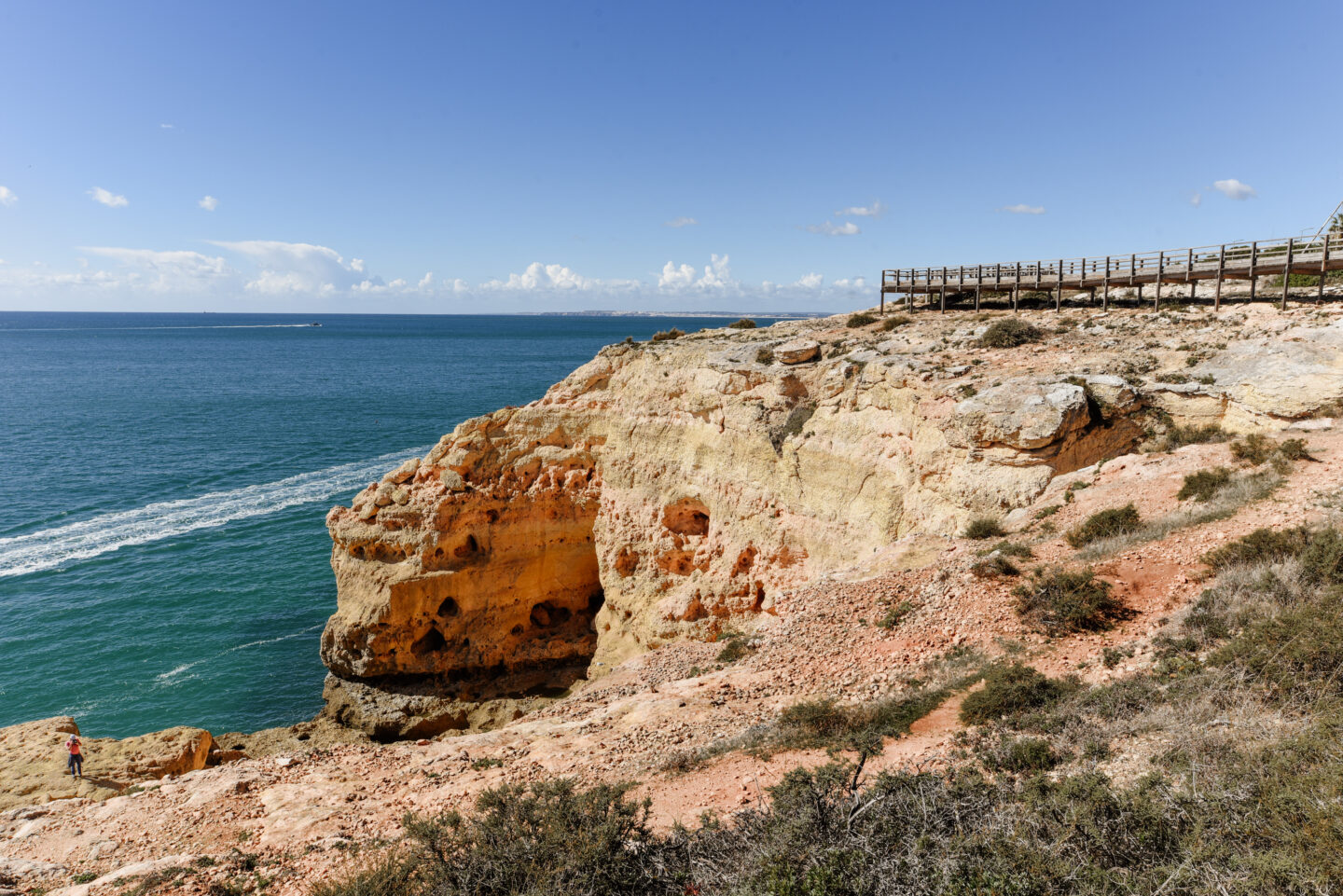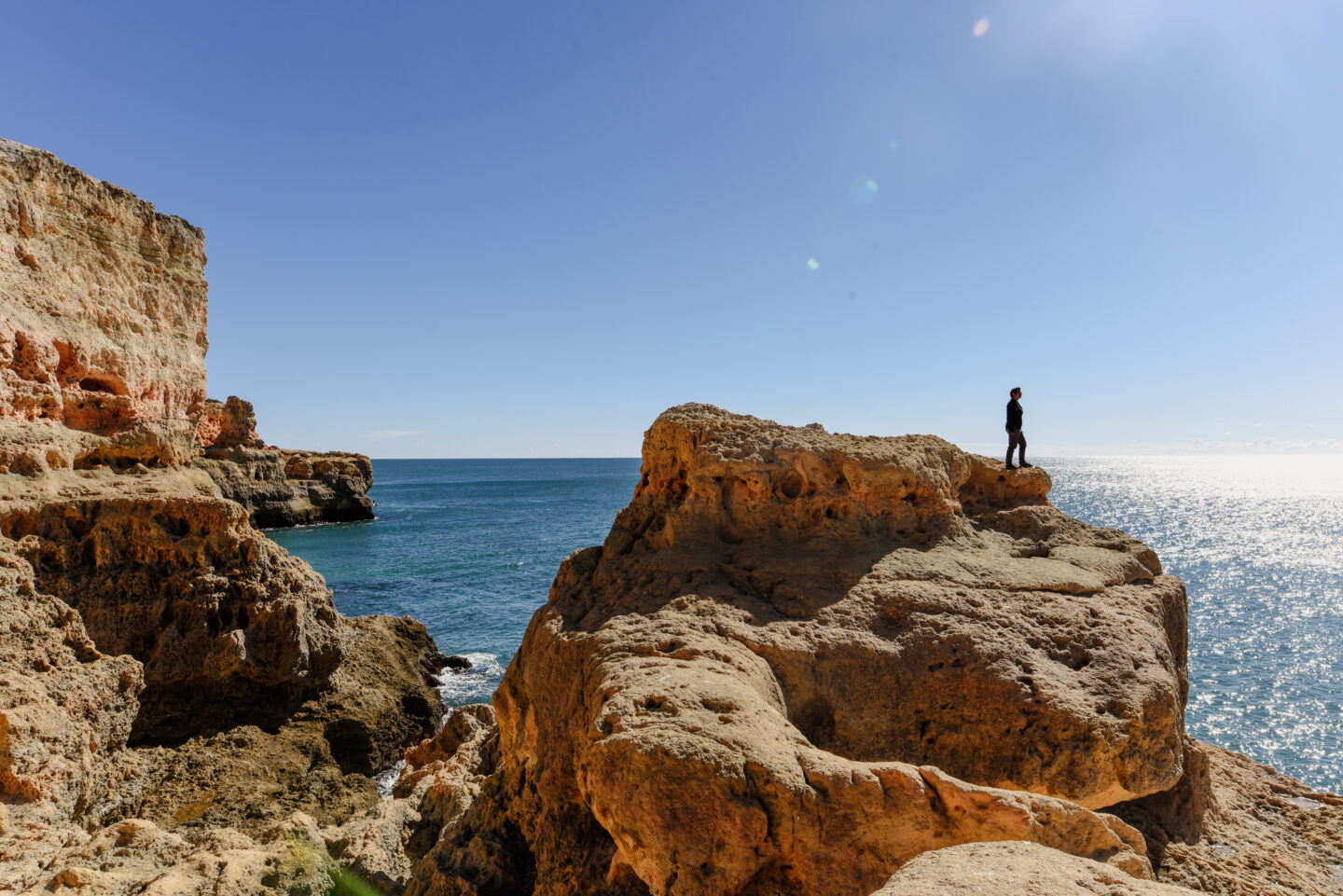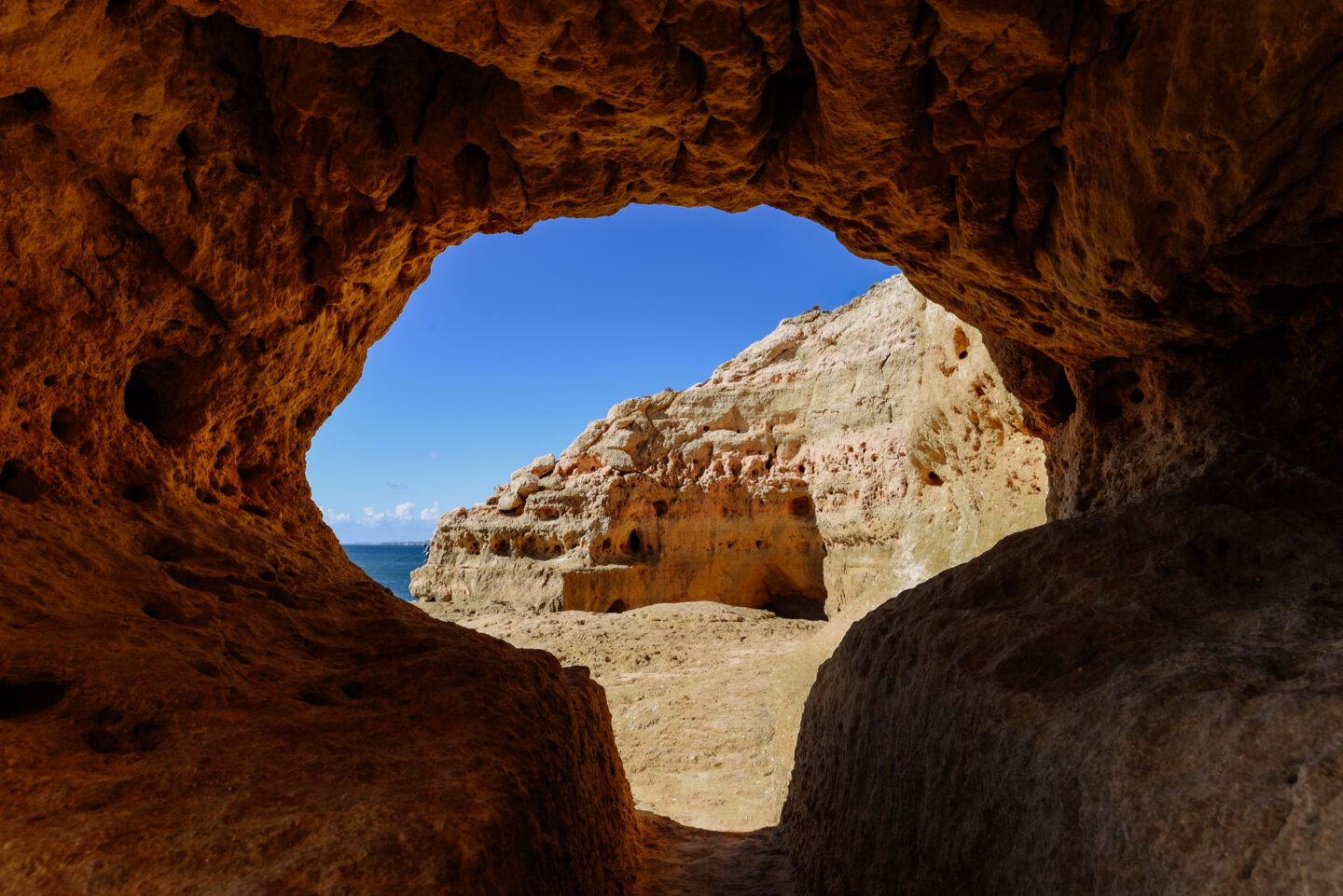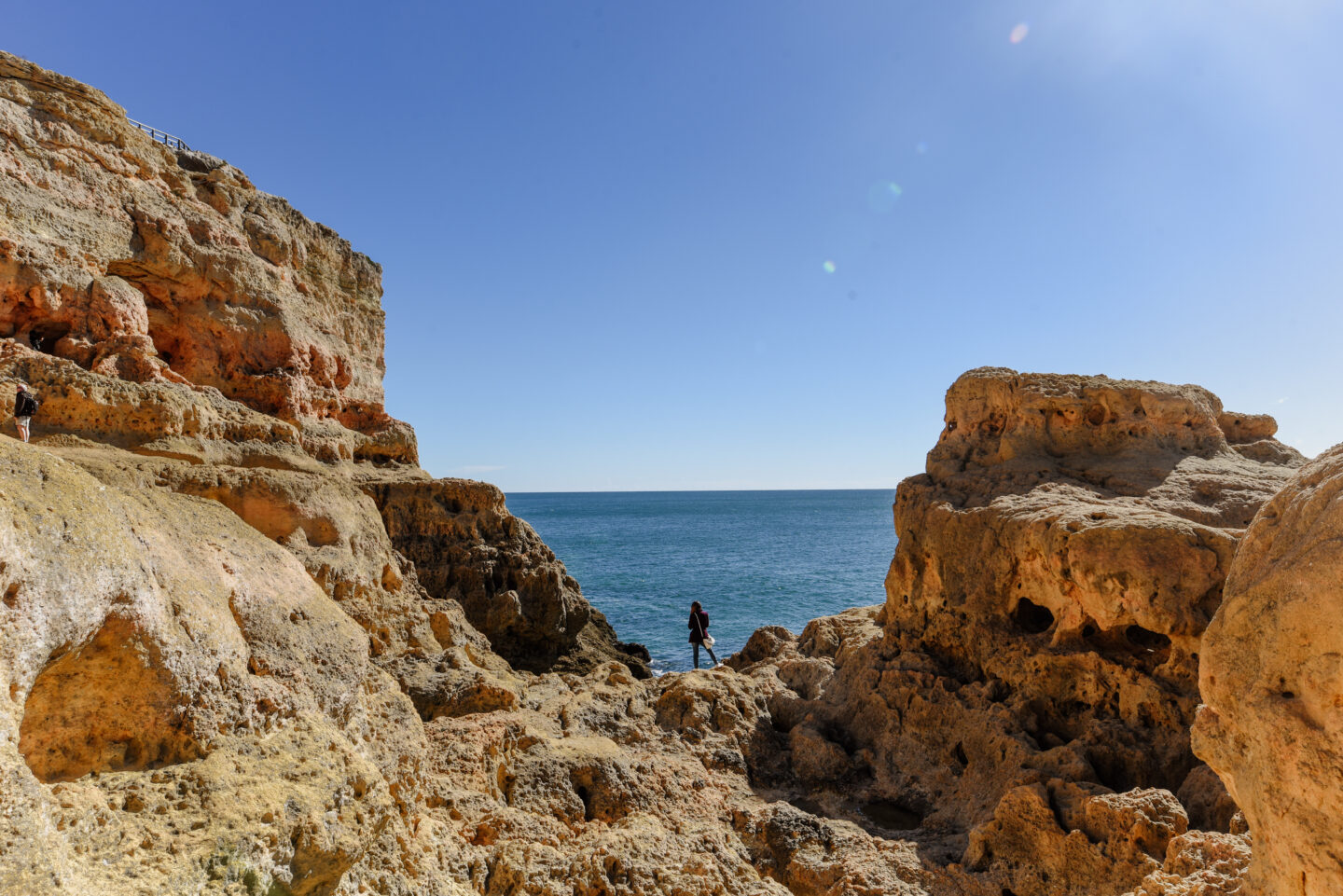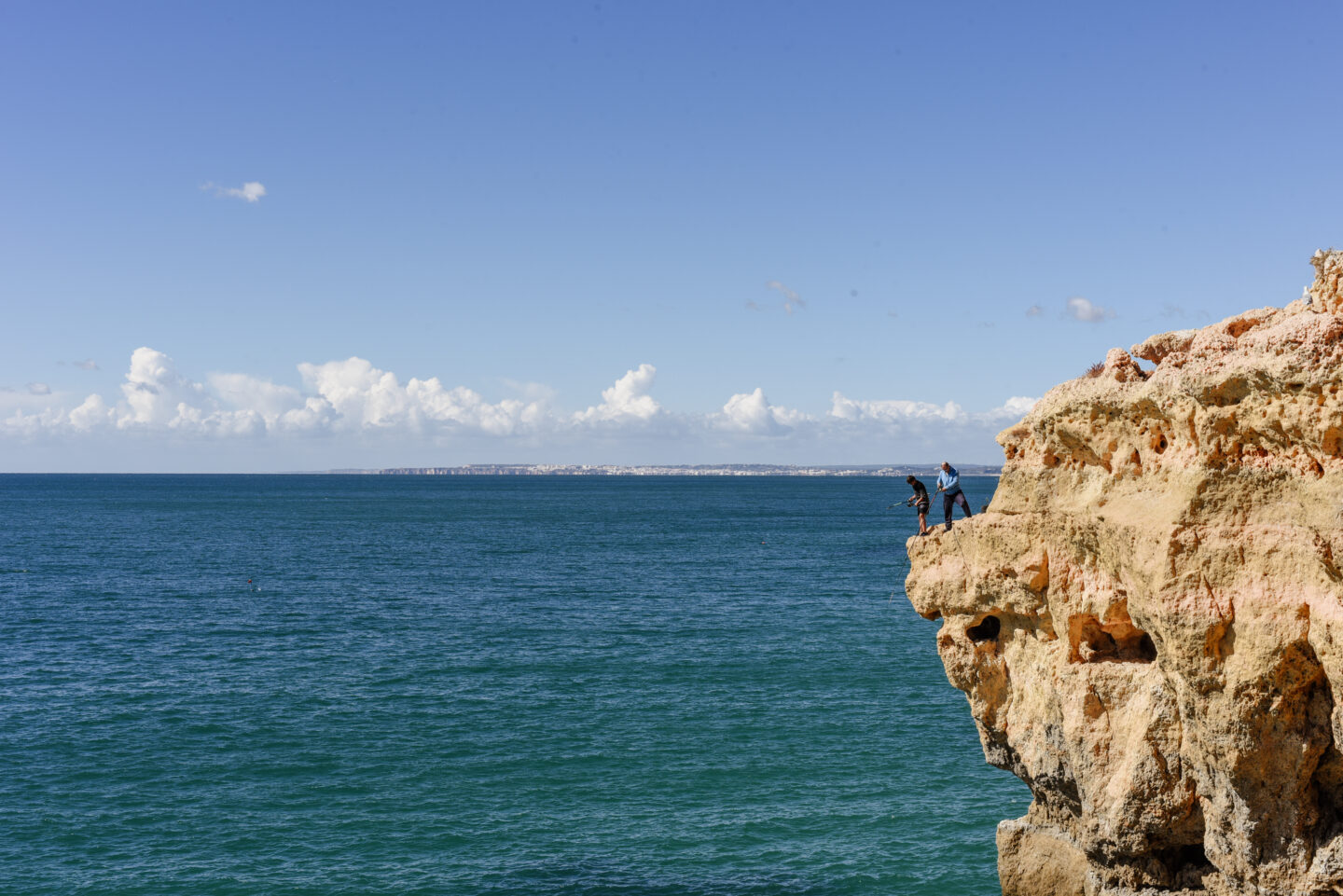 In the end…
It was a short, but very sweet visit to the Algarve. I must say that I would love to go back some day. Lagos proved to be the perfect home base for daily trips to other locations! I feel like we got to see all the high lights and still had enough time off to relax.
I didn't list any restaurant recommendations in this post because we rarely ate out during our stay. Our apartment had a well equipped kitchen, so we mostly made us of that to cut costs.
We rented a car from Avis in Faro Airport. It wasn't the cheapest rental service, but it was the most convenient for us due to it's location and their rental packages with all the necessary insurances and toll vignettes.
I hope you enjoyed this post and if anything, it gave you enthusiasm to travel to the beautiful South of Portugal yourself one day. I can only recommend you do so! Thanks to this post, you now know what you are missing if you don't, haha.