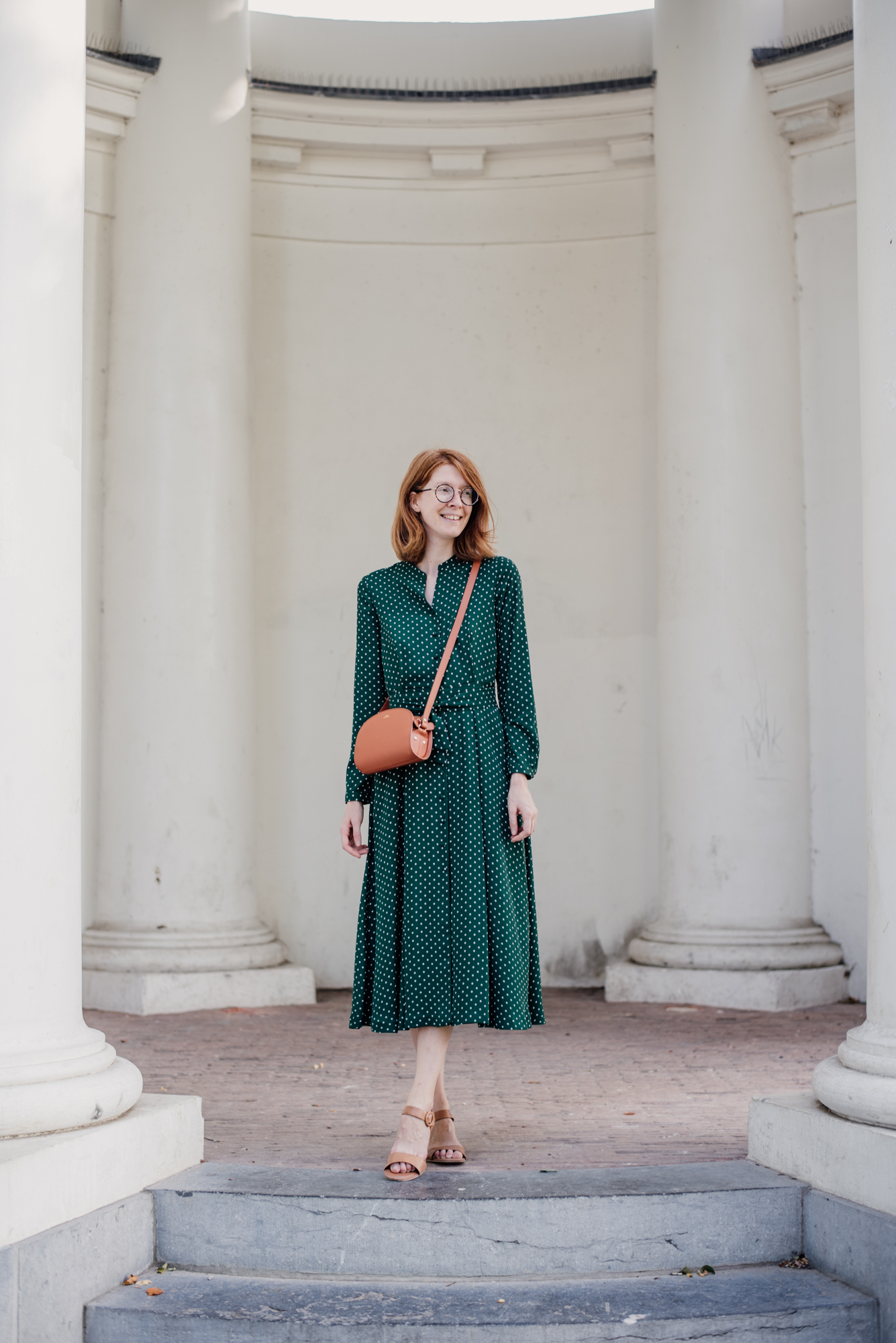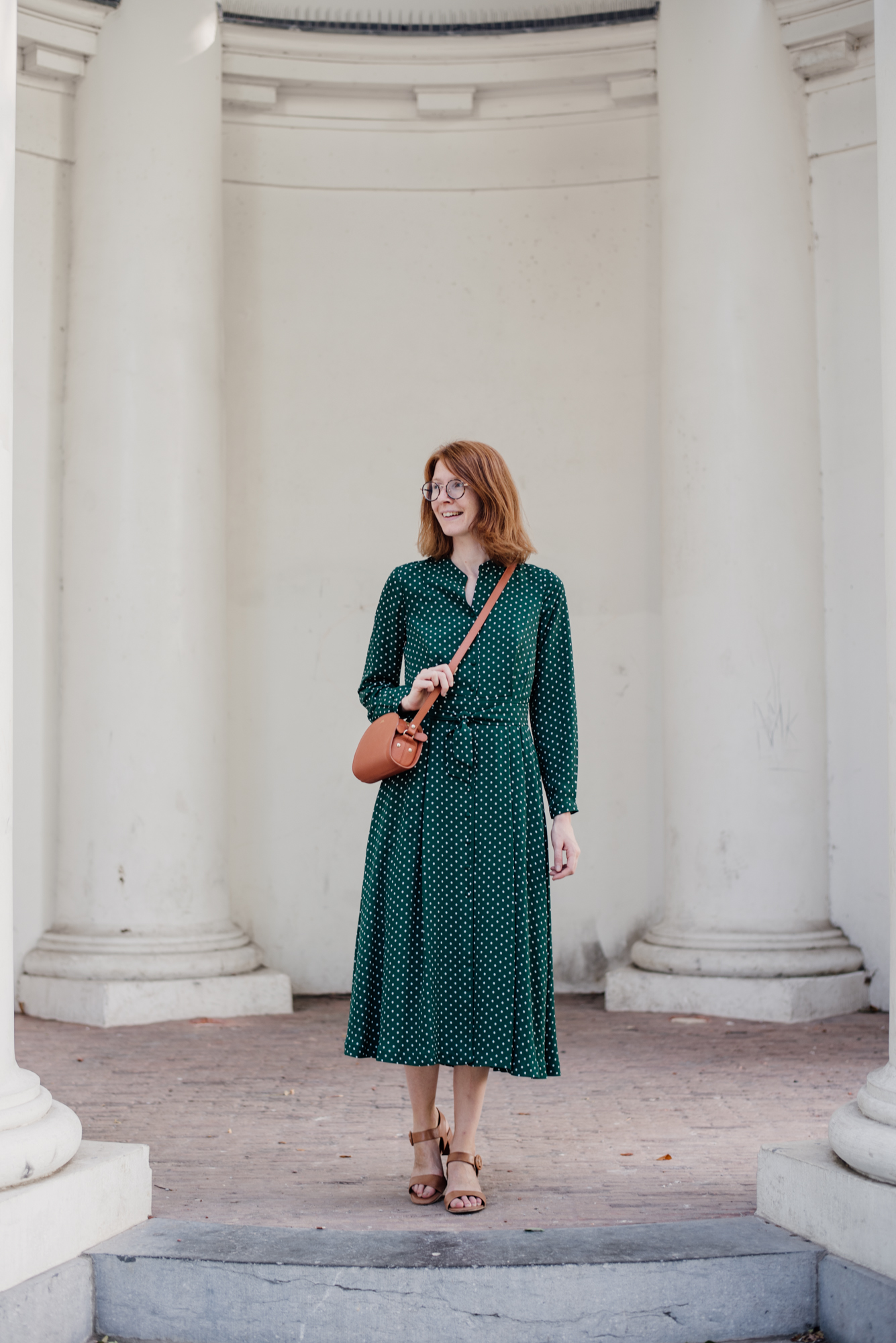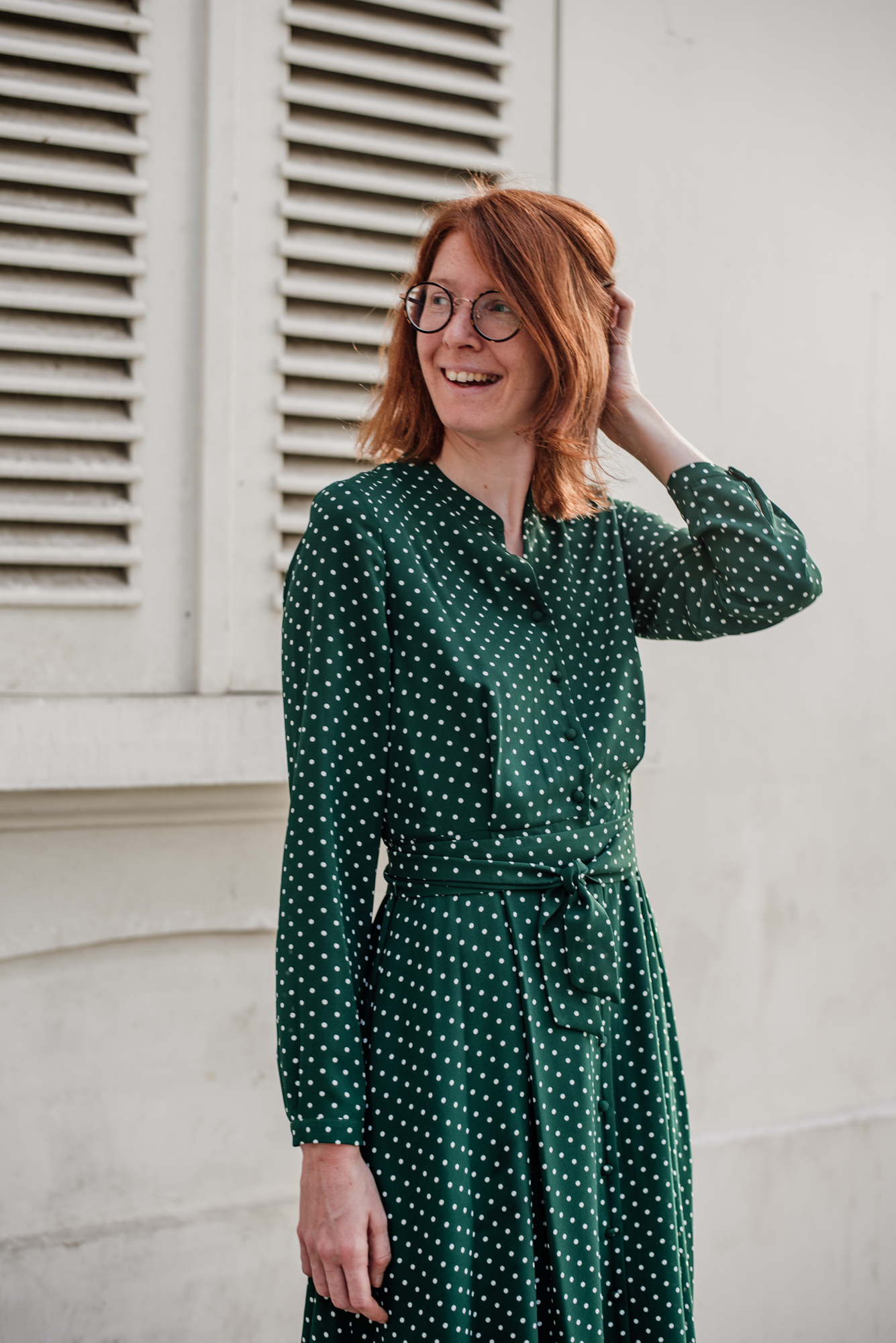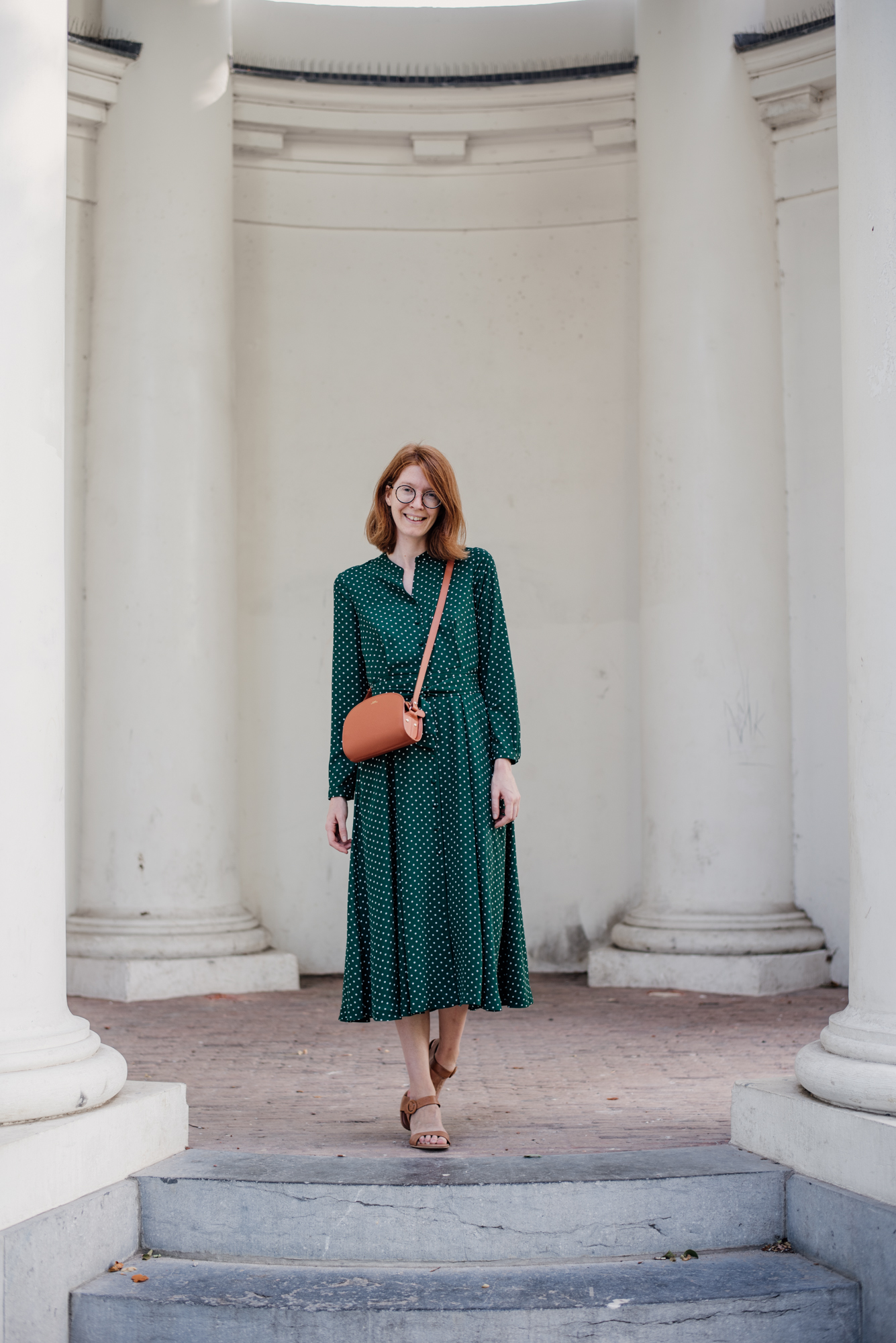 Happy Thursday! I am off work for the rest of this week and next week. With restrictions coming back I don't think we'll be doing anything special. We have a few days planned in the Belgian Ardennes to go hiking, but we're unsure if we can go. Tomorrow our government will update the restrictions again and I'm keeping my fingers crossed for a soft lockdown. Other than that I'll probably spend most of my time cooped up inside with hot chocolate and good old Netflix. I'm thinking I should finally start Emily in Paris because I'm curious to see what the controversy is about. Have you watched?
My outfits on the blog are still far more glamorous than the ones I'm wearing in real life at the moment. I work only 3/7 days of the week in the office and spend the other days in my loungewear or PJs. This dress is the one I wore for my first day back at work after being on sick leave for 9 months. It makes me feel good, so that's why I chose it. I fell in love with it when I was in London last October, but couldn't afford to spend too much back then. I later found it on 30% sale online in August and decided to splurge because I still loved it after all those months. It's a good, timeless polka dot dress in the most beautiful grassy green color. It's from the fall 2019 collection, but I think it will be lovely to wear in spring too.
I have nothing new to say really. We're living slowly, very slowly under COVID and it's been really nice for me. After burning out last year, I must admit that this slow life has done wonders for my wellbeing even if we are forced to live this way. Although, I'm also happy to be back in the office parttime and see some friendly faces outside the home. Ozzy is doing very well and keeps us rather busy too. No doubt she'll be happy with all of the time and attention I have for her the next two weeks!
Have a great weekend!
Outfit Details
Dress: Hobbs (last year)
Heeled Sandals: Tamaris
Bag: APC model 'Mini Demi Lune' in color 'Ginger'