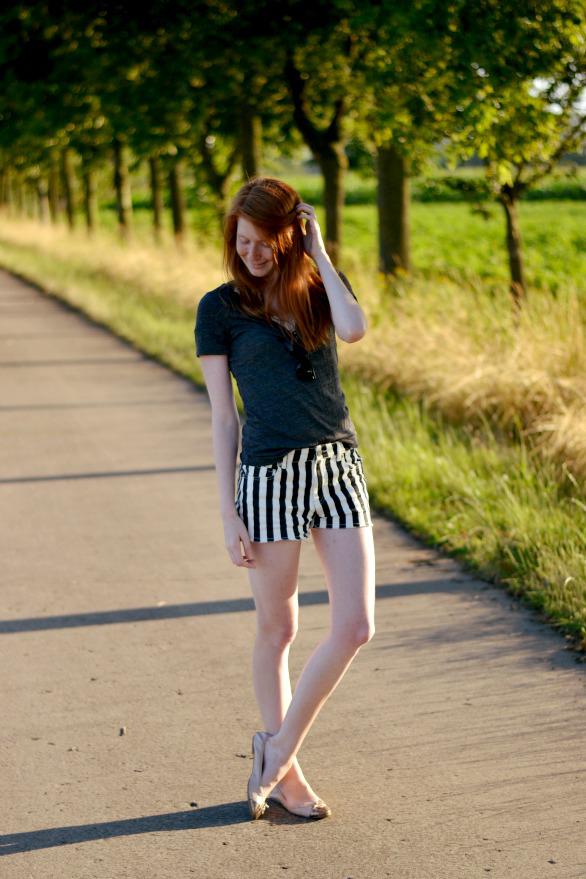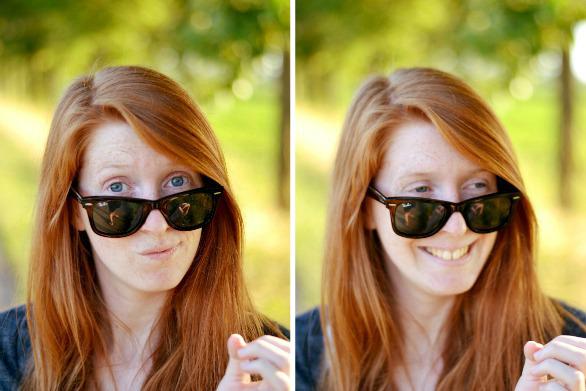 Old navy tee • Forever 21 striped shorts • Scapa flats • Ray-Ban sunglasses c/o SmartBuyGlasses
In the photos that I shared from our vacation in Italy back in June, there were a few snapshots of what I was wearing. I actually received a few questions about what I wear when travelling and so I decided to re-create my go-to outfit for Italy and tell you a little more about my packing habits. These striped shorts went to both Florence and Bologna with me. They're made from a jeans-like fabric but really thin and were perfect for the 40° weather. This T-shirt from Old Navy protects my shoulders from the harsh sunlight and I am wearing the sunglasses are more because of practicality than because they're fashionable. Wearing contacts and bright sunlight is a fail-roof recipe for teary eyes.
Basically when I travel, I do what everyone else does: check the weather, pick a comfy outfit to wear on the plane or in the bus / car and then pack other comfortable items for the daytime according to the weather. I don't care about being fashionable when travelling really. I'm a city tripper, but city tripping for us usually means walking a lot, and then heels, cute ballet flats or skinny jeans are not very practical. Besides, sweat is part of the game. And a lot of it. For places like Barcelona, Italy and the tropical concrete jungle that is New York I packed all of my shorts and a few tees. For England and northern France I go with stretchy jeans, a tank top and a cardigan or jacket as the weather can change rapidly here and this allows me to switch easily. On my feet: aaaalways my Teva sandals! They are like clouds to walk on and they never failed me before. Dressing when travelling is not aerospace science! My key word is comfort and my only goal is to protect myself from a sunburn and blisters, haha. I sometimes do try to include a trend into my travel wear. striped shorts and jeans were doing really well earlier in the summer so that's why I took them with me. Just like my leather ones. But never, ever, ever chose style above comfort when you have to be on a plane for hours and have to do lots of walking and climbing. You might will regret it!