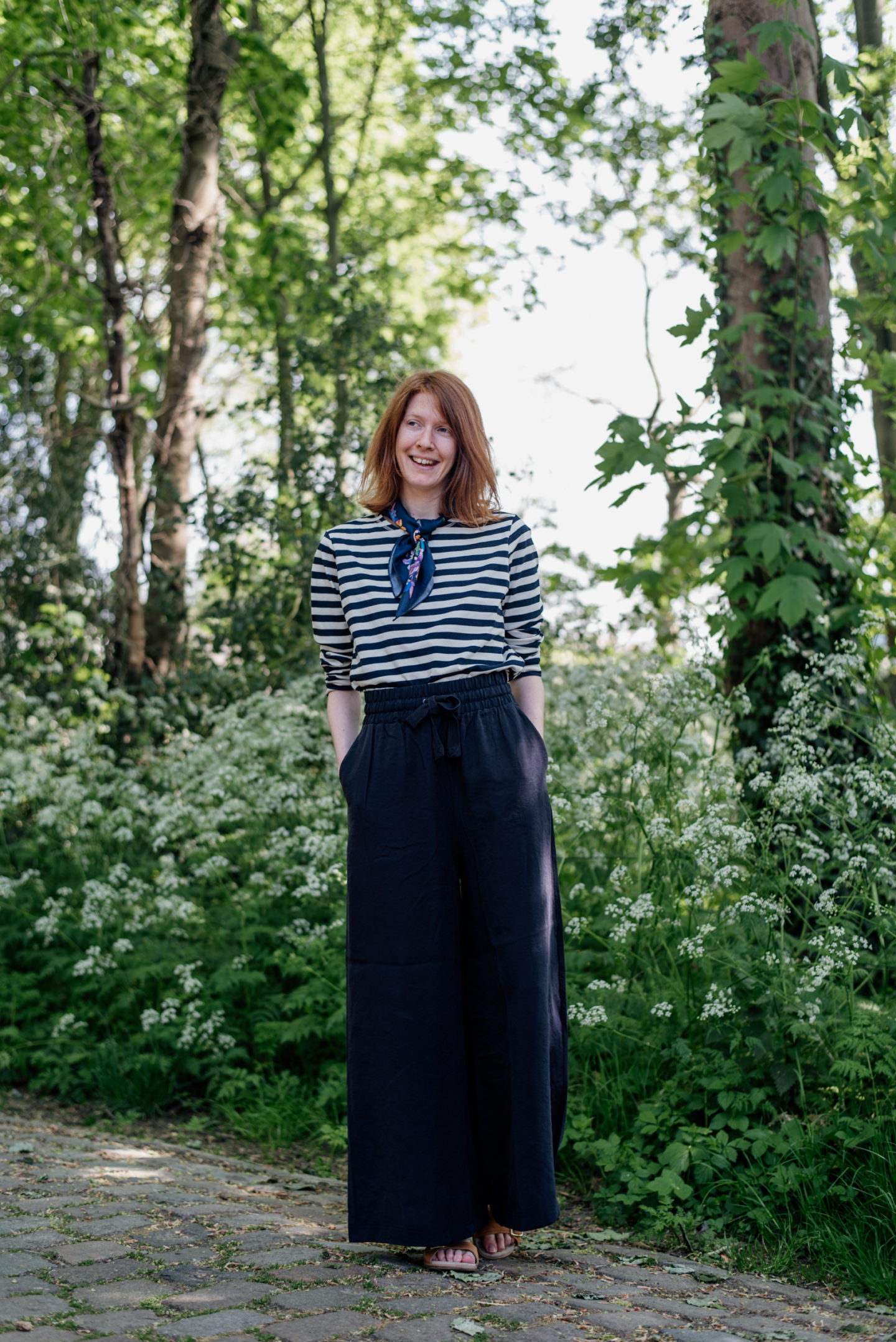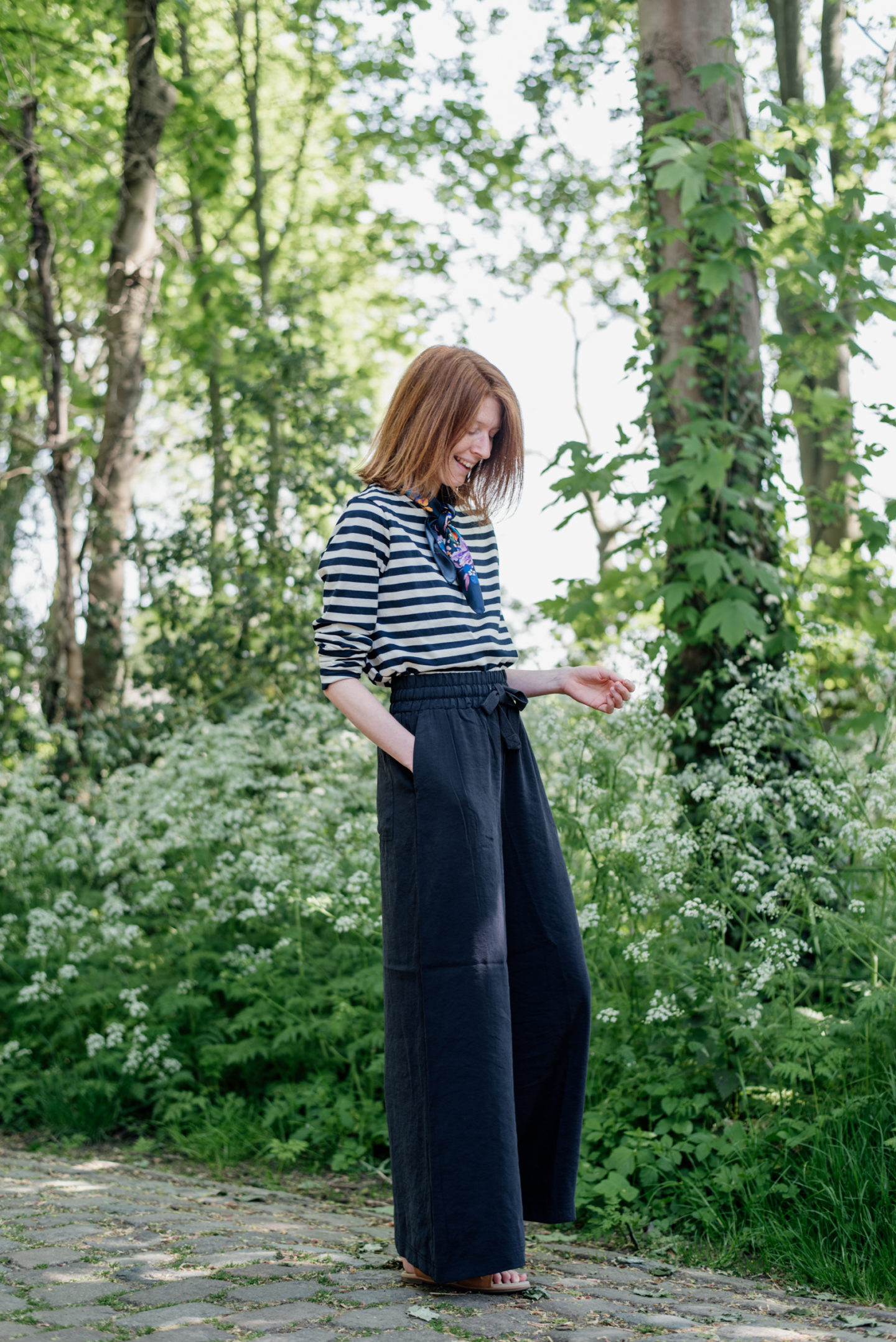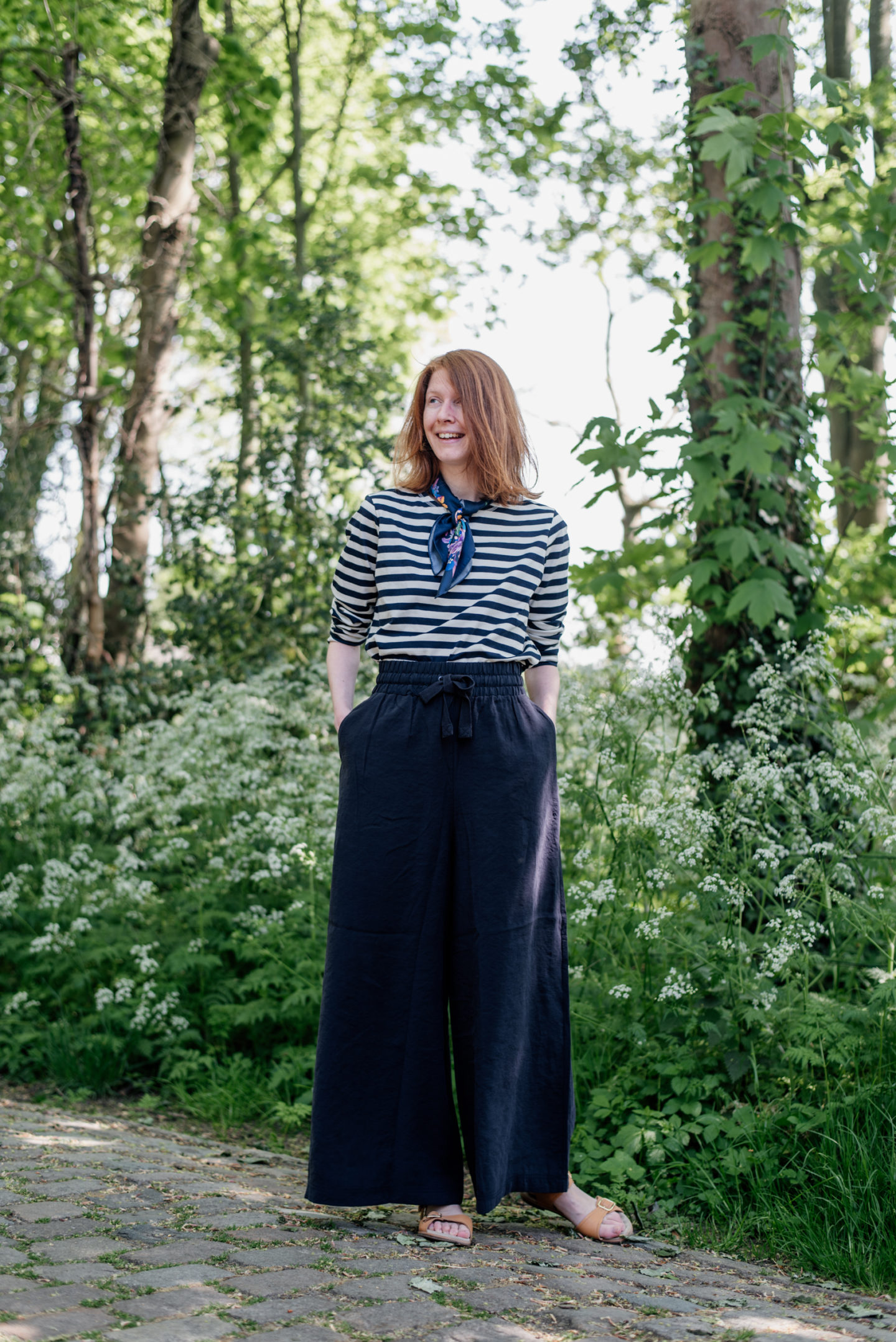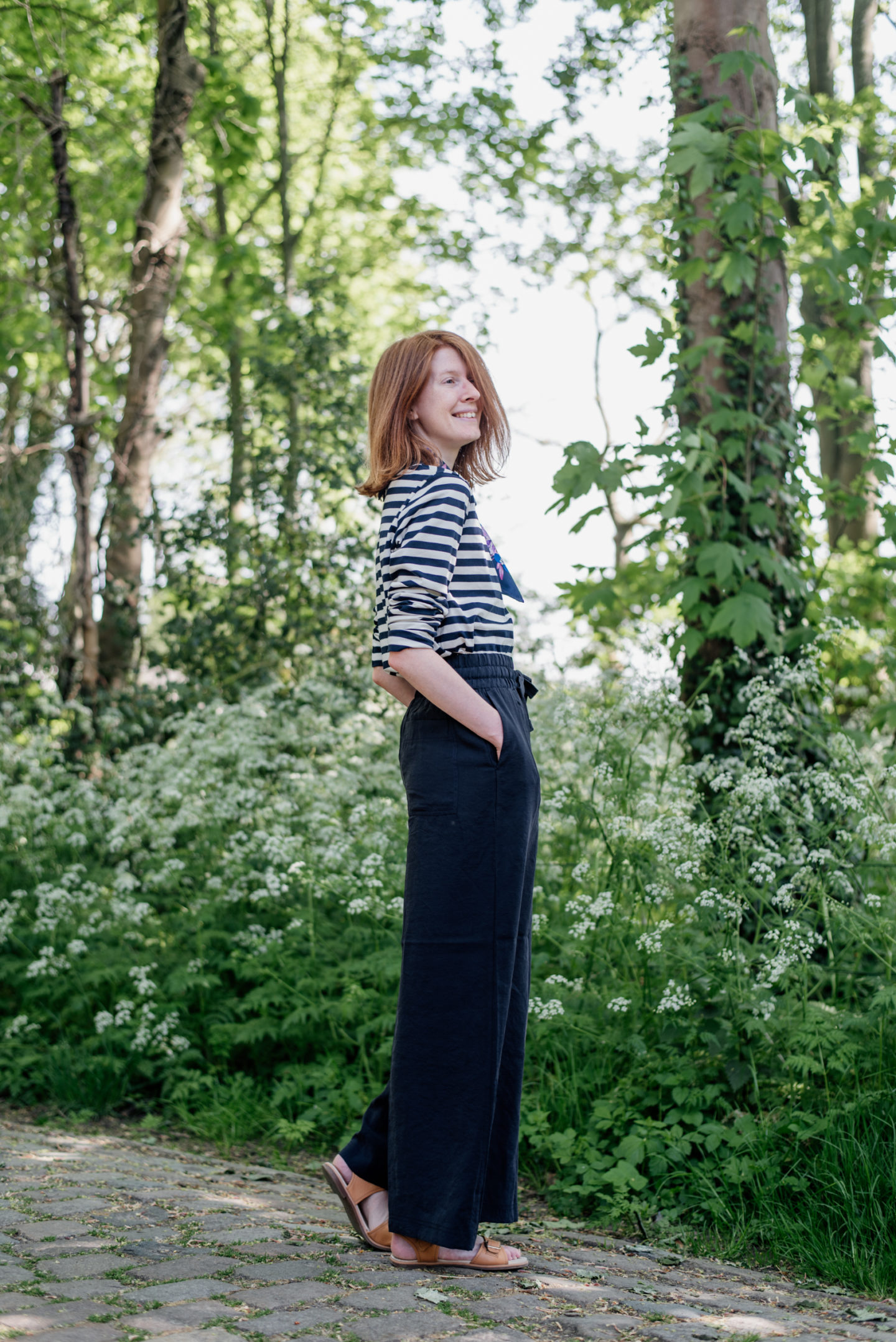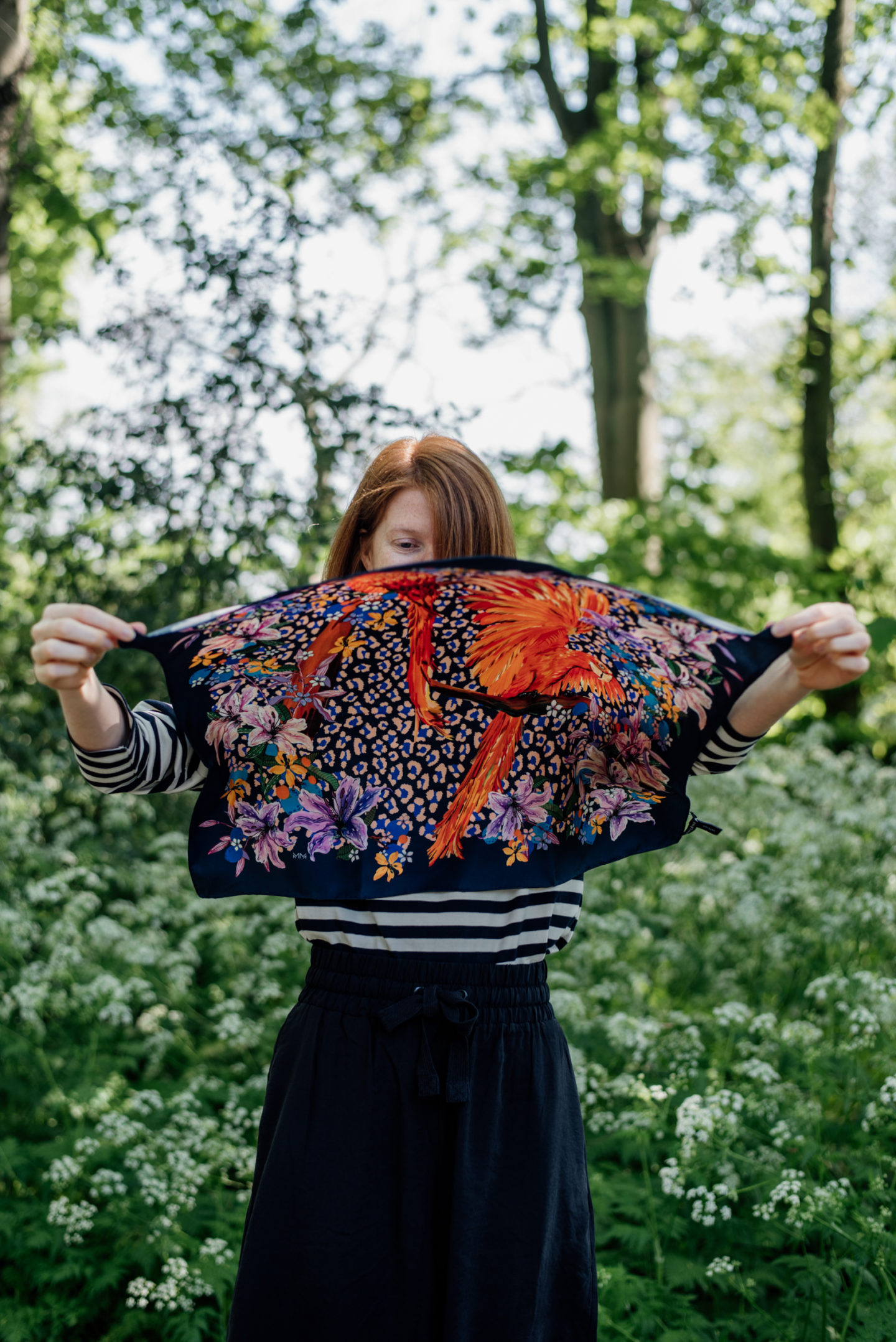 Hello and welcome! Today I have a special set of photos for you. It's not the outfit that is special (although it was a favorite from this past summer), but these photos were made on my birthday! My birthday is April 24th and that means I had to spend it in lockdown this year. Despite that, it was a rather lovely day filled with front yard visits from friends, presents from the mailman, an outfit shoot per my request, a few glasses of rose wine and cake from my favorite bakery.
One of the presents that got delivered was from my parents. They live 45 kilometers away and since we weren't allowed to do non-essential travelling during lockdown, they weren't able to visit on my birthday. Inside their present was this lovely 100% twill silk scarf from Belgian brand Marylène Madou. As a print designer she hand draws her own prints with use of the most gorgeous vibrant colors. I was so happy to receive this little piece of luxury!
I wore this outfit for our daily corona walk. We made one or two walks every day during lockdown just so we would get out of the house and to have a little exercise. During one of those walks I noticed the hedgerows were full of cow parsley and I thought this cobble stone street was the perfect location for an outfit shoot. When my boyfriend asked me what I wanted to do on my birthday, the answer was simple. Not going to lie, the rest of the day was spend in loungewear.
Outfit Details:
Long sleeve tee: H&M (L.O.G.G. collection)
Wide legged trousers: H&M (last season)
Silk print scarf: Maylene Madou
Sandals: Clarks (last year)