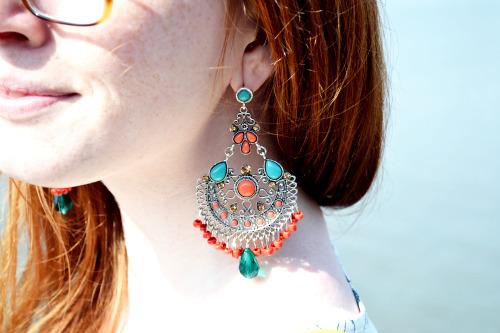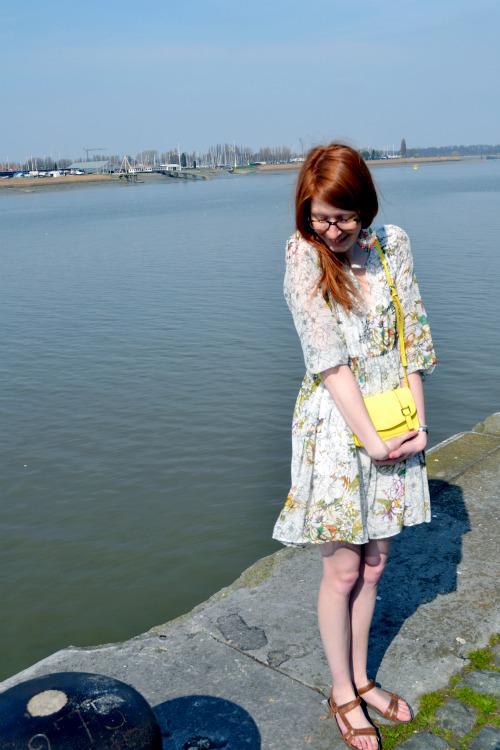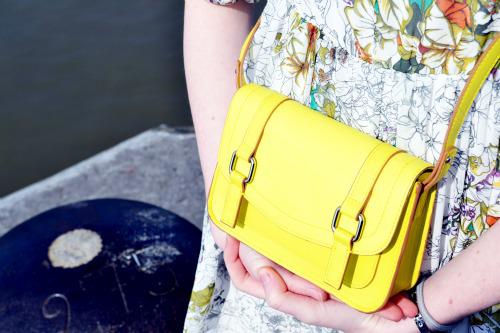 Zara dress, Old Navy bag, Teva sandals, Twce as Nice earring
This is not what I would normally wear on an average day in March. The weather was more than good the past weekend and the boyfriend and I enjoyed it to the fullest. We went on a stroll through the city and had ice creams, we accidentally ended up at the Semini celebration and a wedding. On our way home K took these photos of me while we were enjoying the soft breeze near the water. Ah, this is what I'd call the good life!
On Fridaynight we were sitting on the couch watching tv when K suddenly asked if there wasn't a movie that I wanted to see. "Oh, yes there is sweetie, but you're gonna hate it". Half an hour later we were in the theathre waiting for The Hunger Games to begin. We both loved it! It is the best movie I have seen in a while, but I'll always love the books more. Have you read them? And because I'm curious like that, what team are you on? I'm team Gale, fo sho!
Nikki