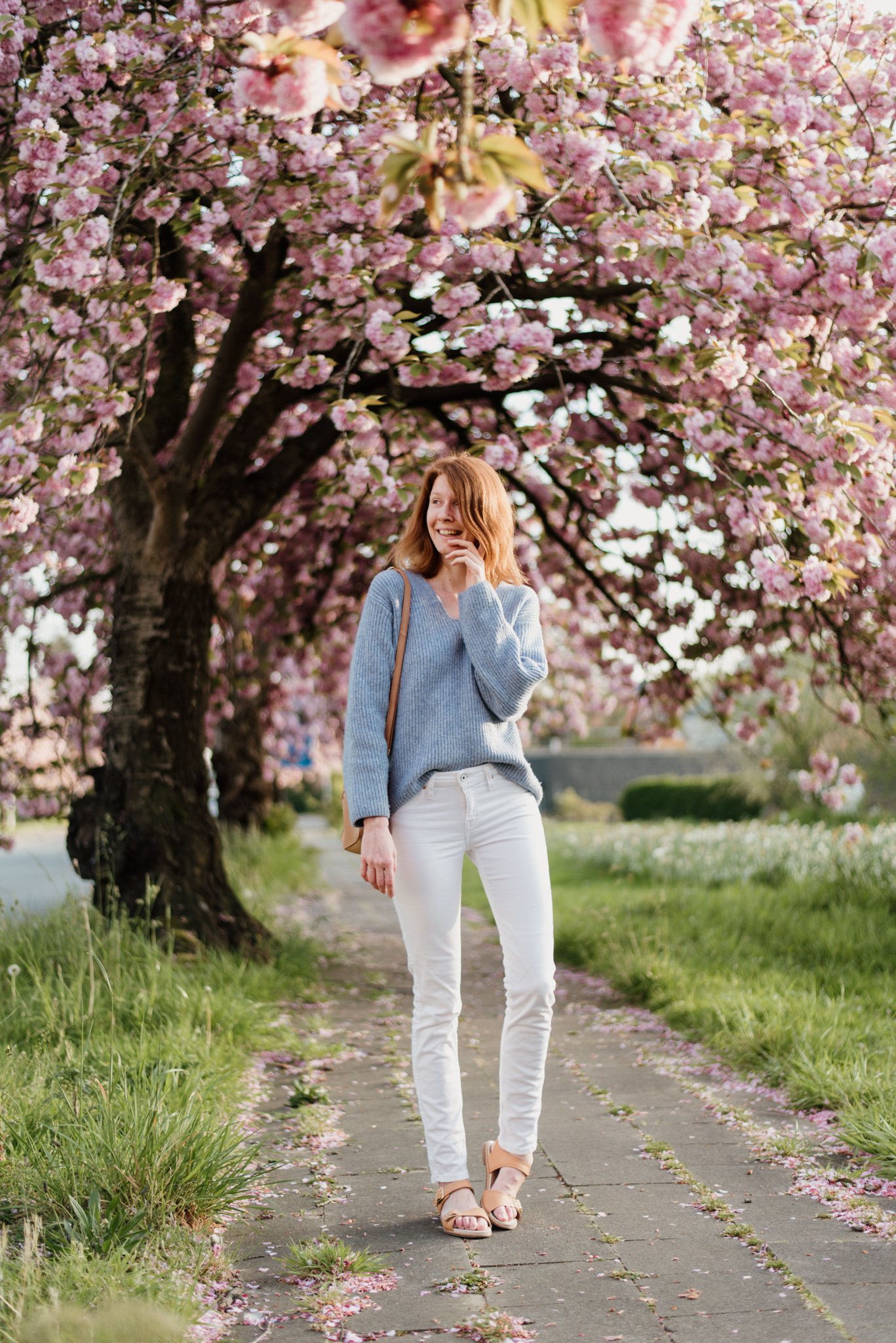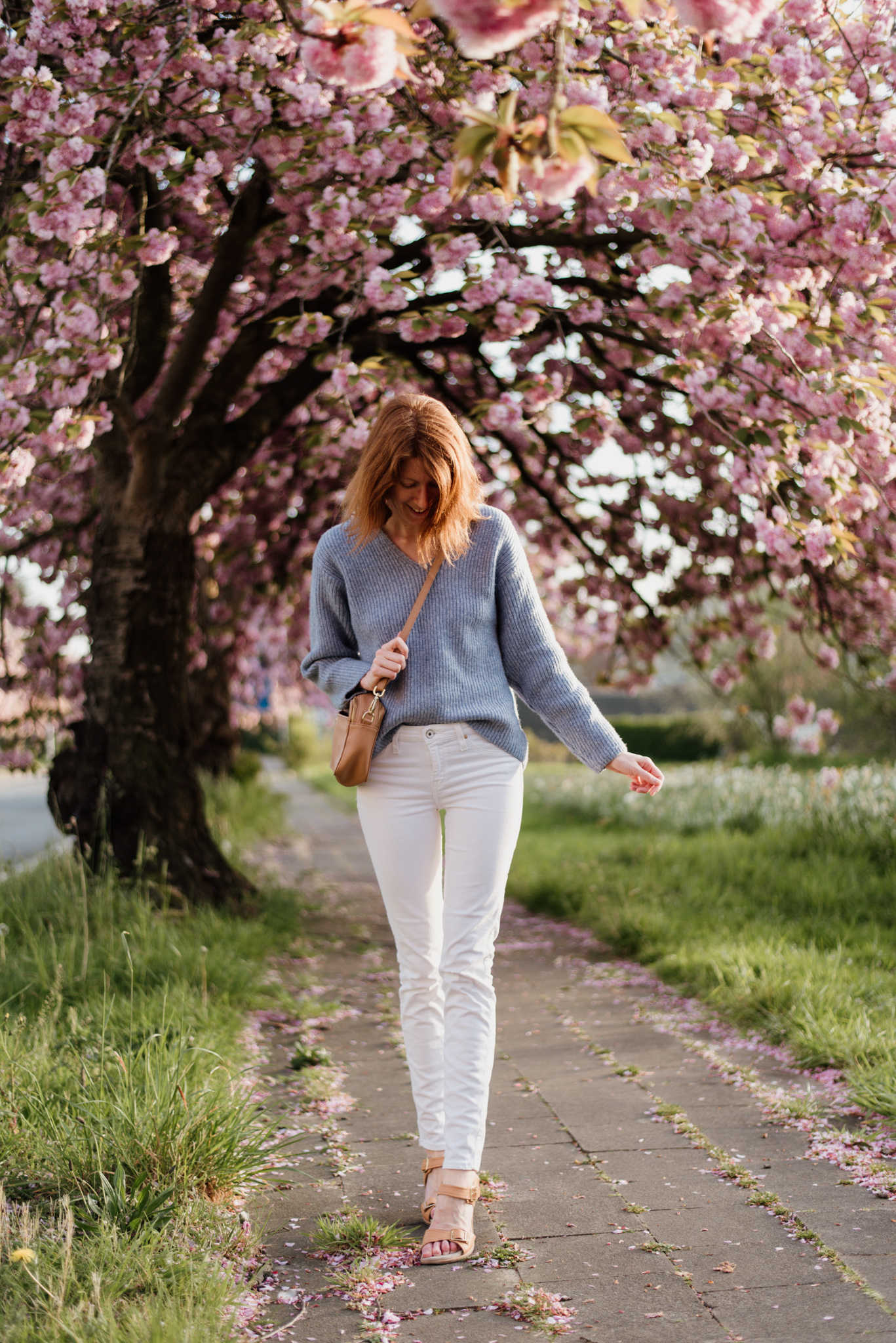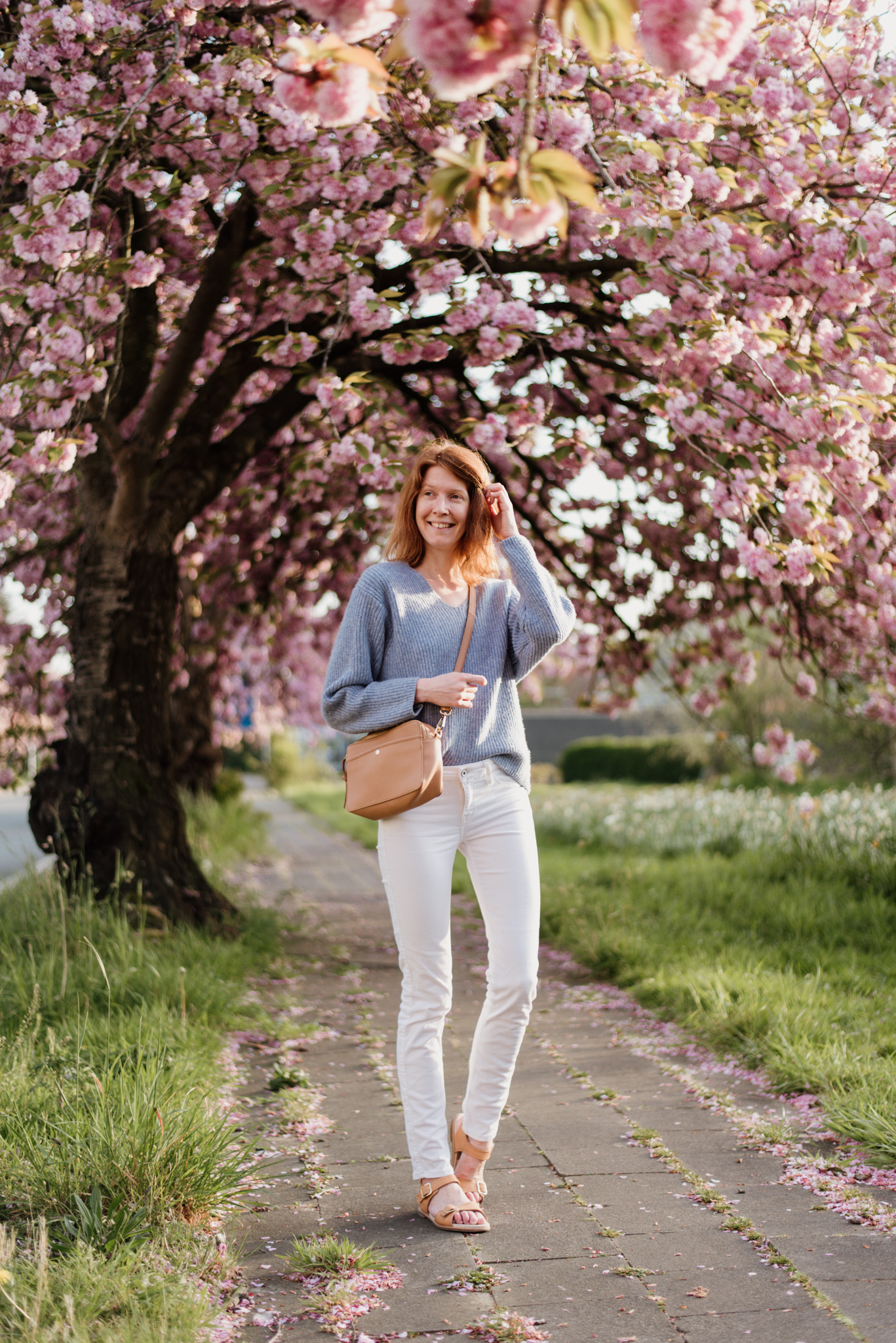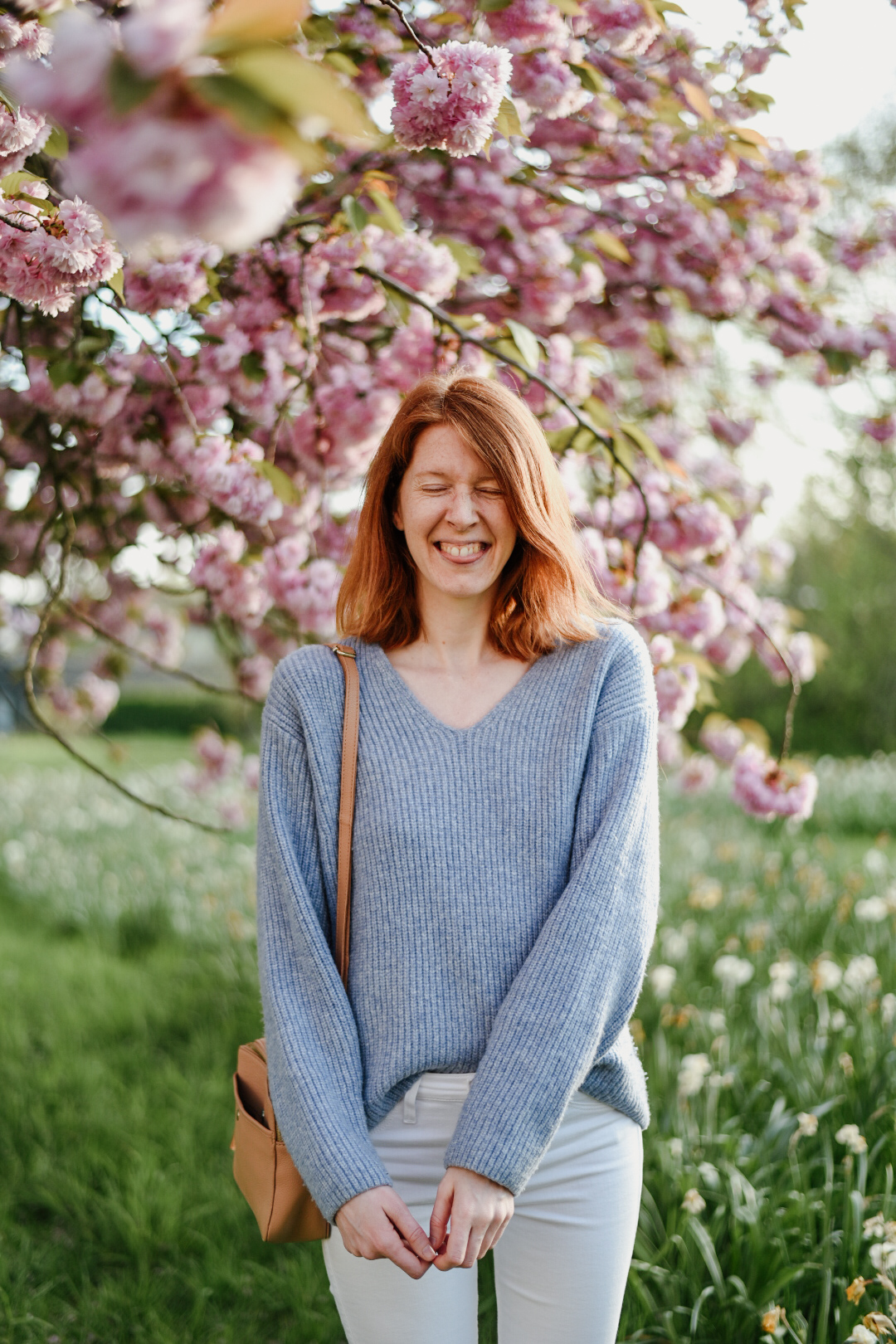 I've come to understand that the Americans have a saying about no white after Labor Day. I believe I saw Labor Day 2020 pass by via Instagram and yet here I am with a post about white jeans. It's also come to my understanding that Spring is unfolding in Australia and as you may know I have a thing for Aussies. I think I will conclude that it's always white jeans o'clock somewhere.
I have a love/hate relationship with my white jeans. Whenever I wear them I always feel kind of "meh" about them. There was a period in my earlier blogging years where most of my summer looks revolved around white jeans. I LOVED my pair and wore it until it didn't fit me anymore. I really missed having white jeans in my wardrobe and eventually bought a new pair… only to never wear it. They haven't really been on trend and my style has shifted more towards skirts than trousers for summer as well. This new pair is also rather low waisted and since a few years I've preferred high waisted jeans.
After gathering dust in my closet for about 2 years, I wanted to give them another chance and style them in a few outfits this Spring. I pulled them from the depths of my wardrobe and wiggled myself into the skinny fit only to realize that maybe a size 26 in jeans is a bit too optimistic for me these days, haha. And thus this is probably the last photo you'll see of me in white jeans for a while. Guess I have another item to list in my Vinted closet sale soon!
Outfit Details:
jeans: Lee (old)
sweater: H&M (old)
sandals: Clarks (last year)
bag: Veritas (last year)
Linking up with: Mica from Away From Blue