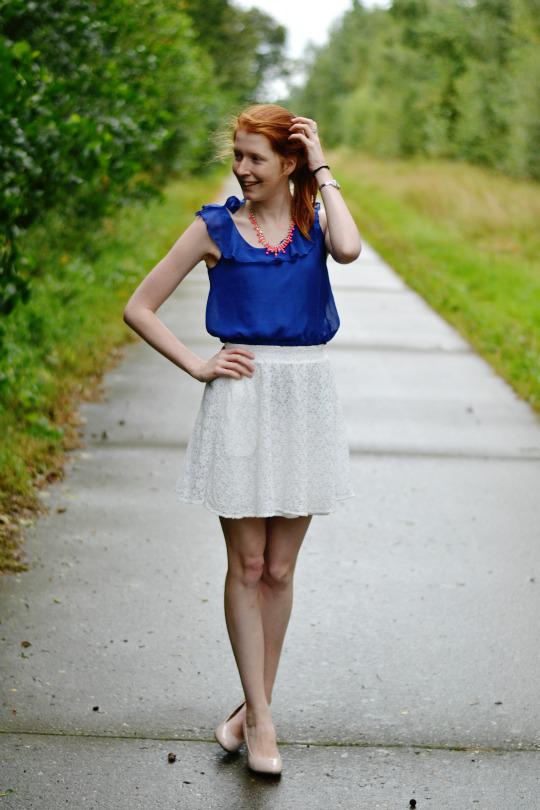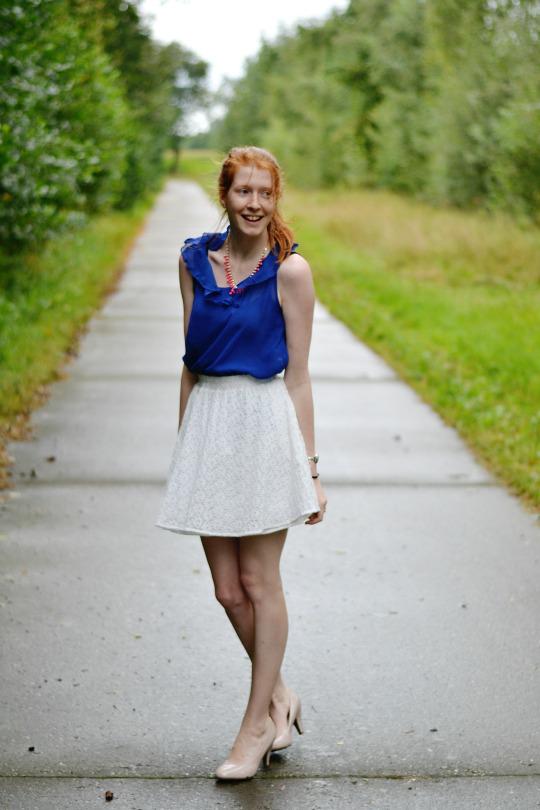 Wearing: Top and skirt from Francesca's, H&M necklace & unidentified shoes
These pictures were taken yesterday on a backroad near K's house. Look at that wet concreet. After a morning of rain, we decided to test our chances and go out for outfit photos. I really spend most of the day in the blue tank I'm wearing underneath this top and my pyjama bottoms, but I wanted to get one more summer styled outfit post up on the blog before September rings its bells. The weather has had it's ups and downs the past few days. Where I suffered from a heat stroke just last week, this Sunday I had to take out a fleece blanket to watch TV and sleep under a duvet to keep warm. The temps are already back under 75 degrees and the weather station makes my summer dresses depressed. I'm hoping for a few good days in September as I'm totally freakin' excited about a few things that are coming up like a trip to Ghent (they have froyo stores there, you guys) and my first day of school.
That's all I have know to say right now and as I just heard the interlude of a good TV show (Discovery Investigation, I'm hooked to that station) I'll just wish you all a good start of the week and I'll be back with a new post on Wednesday.