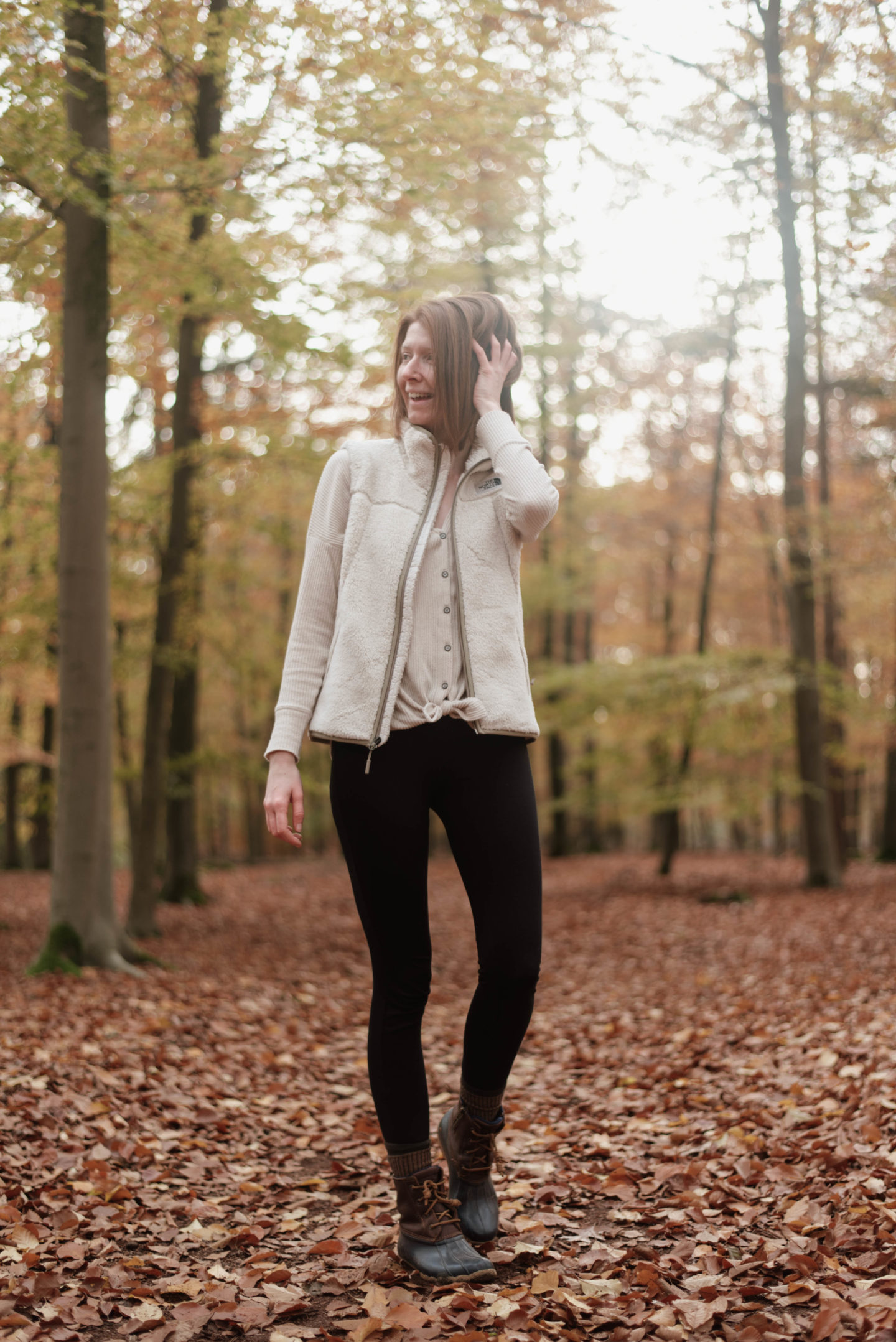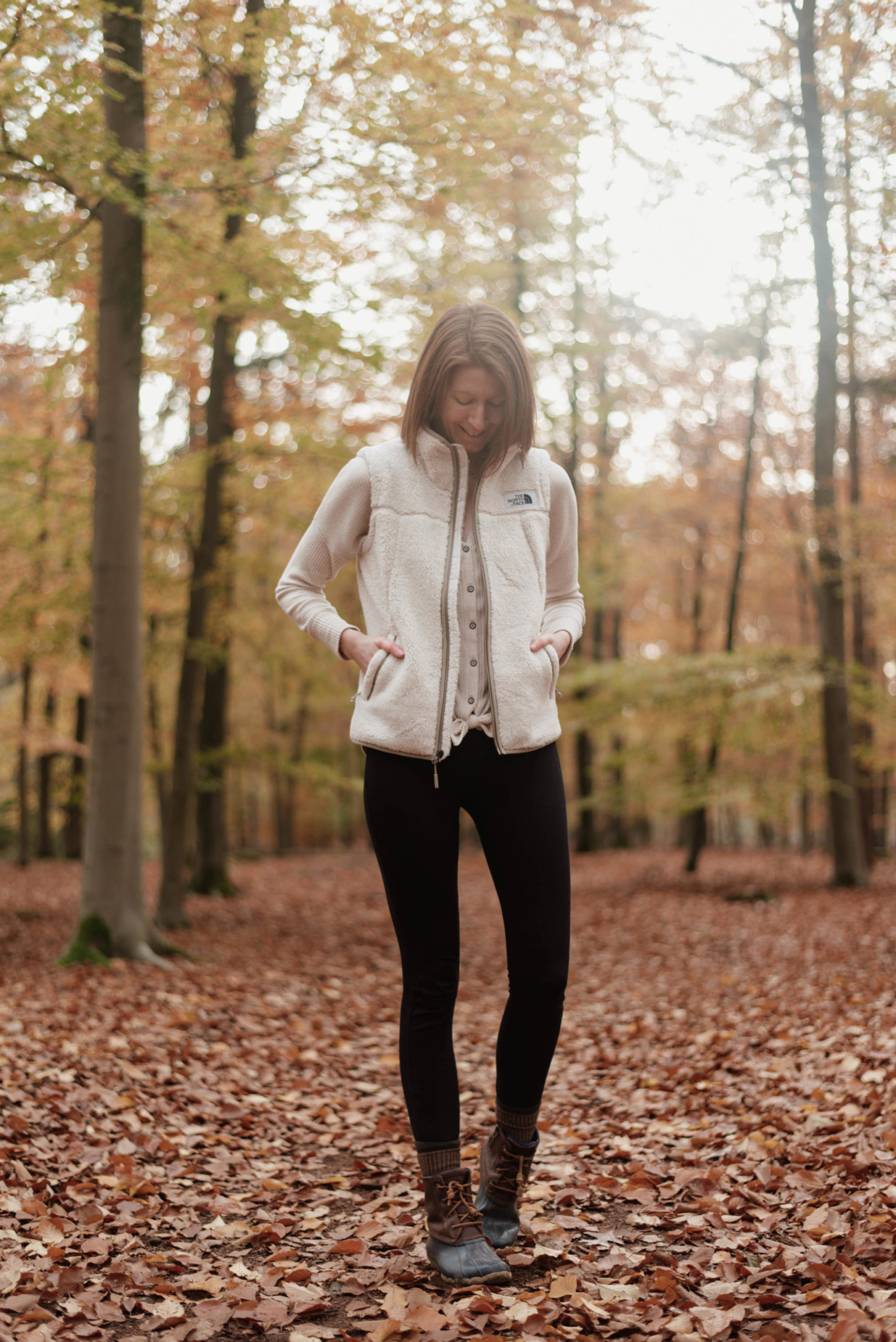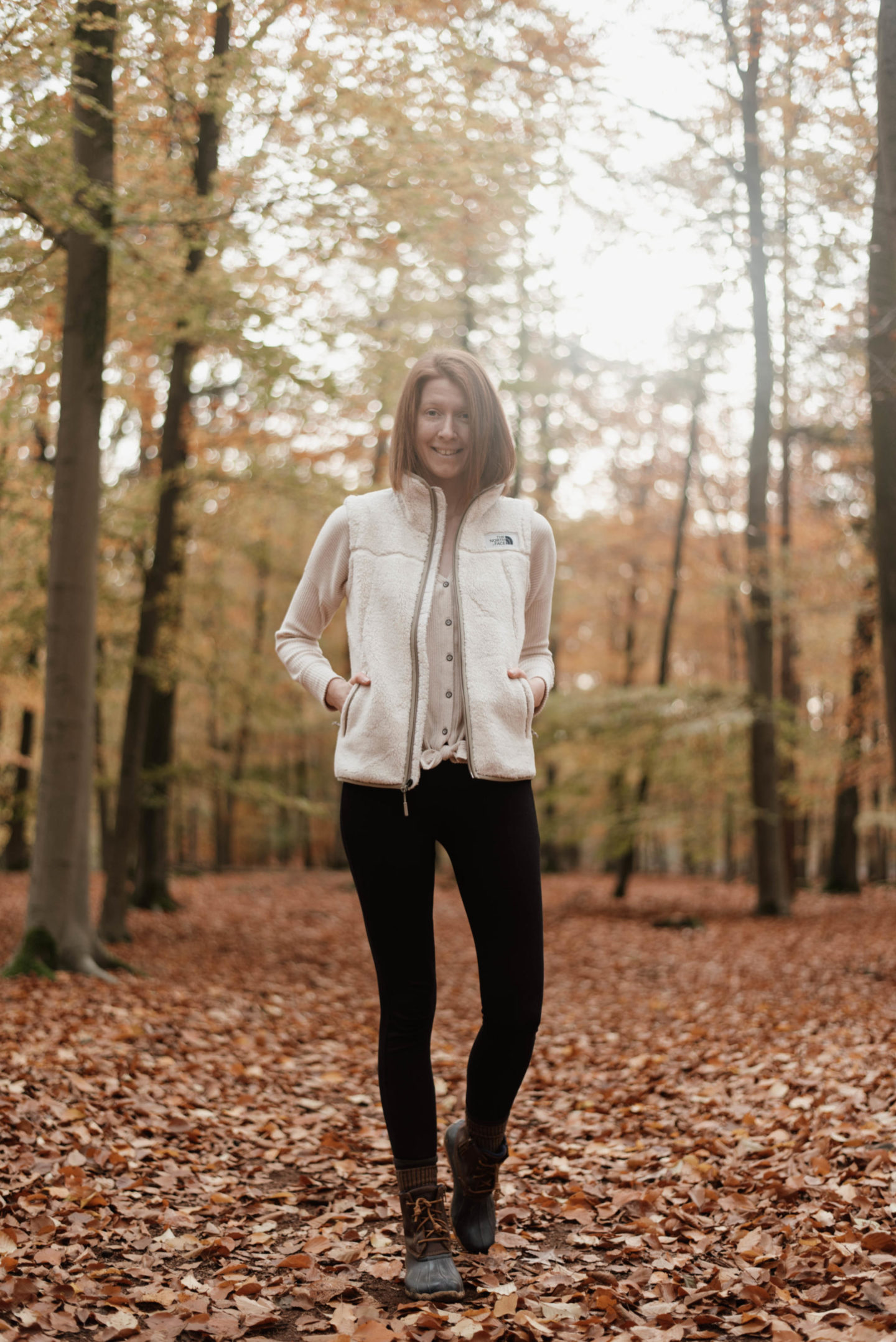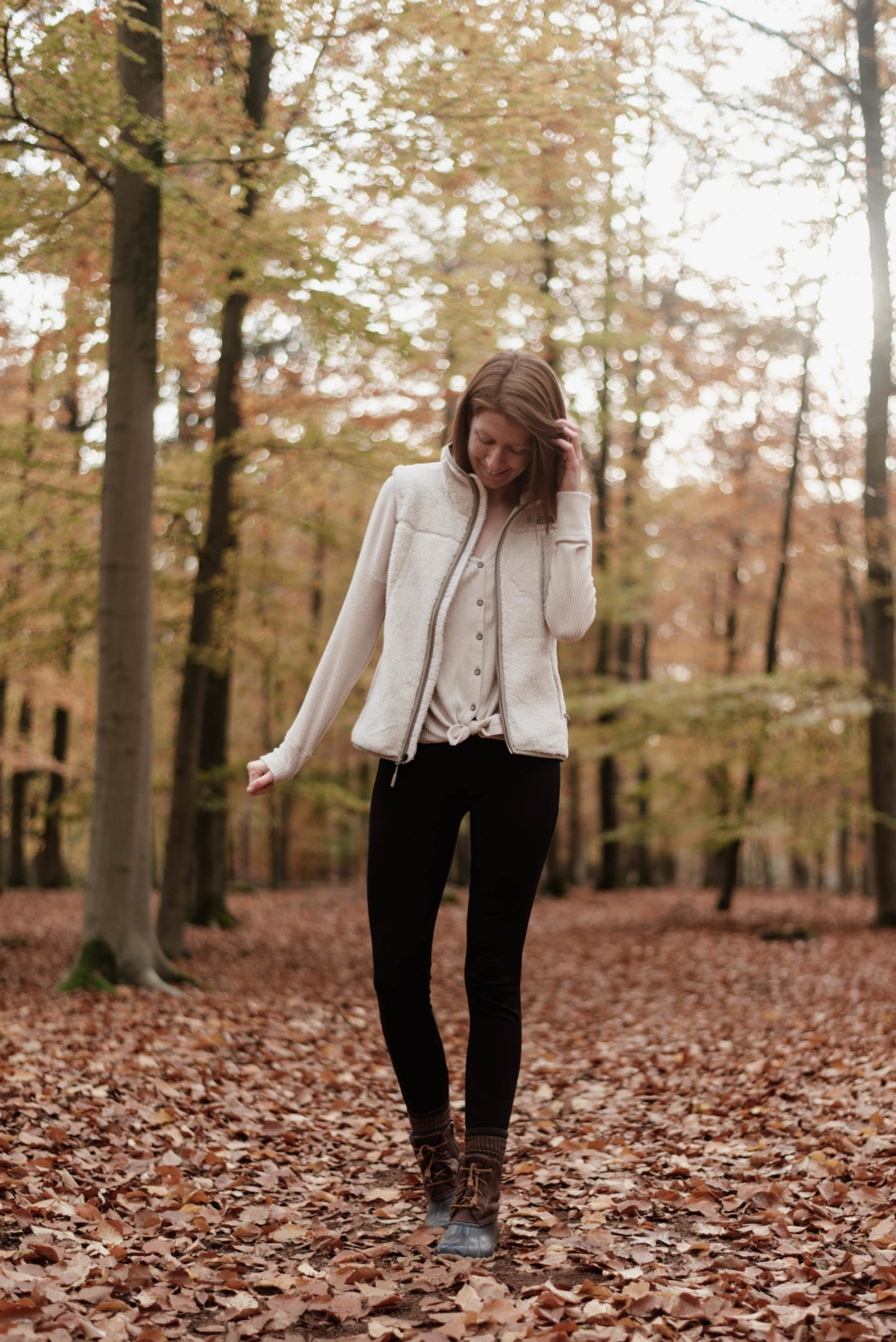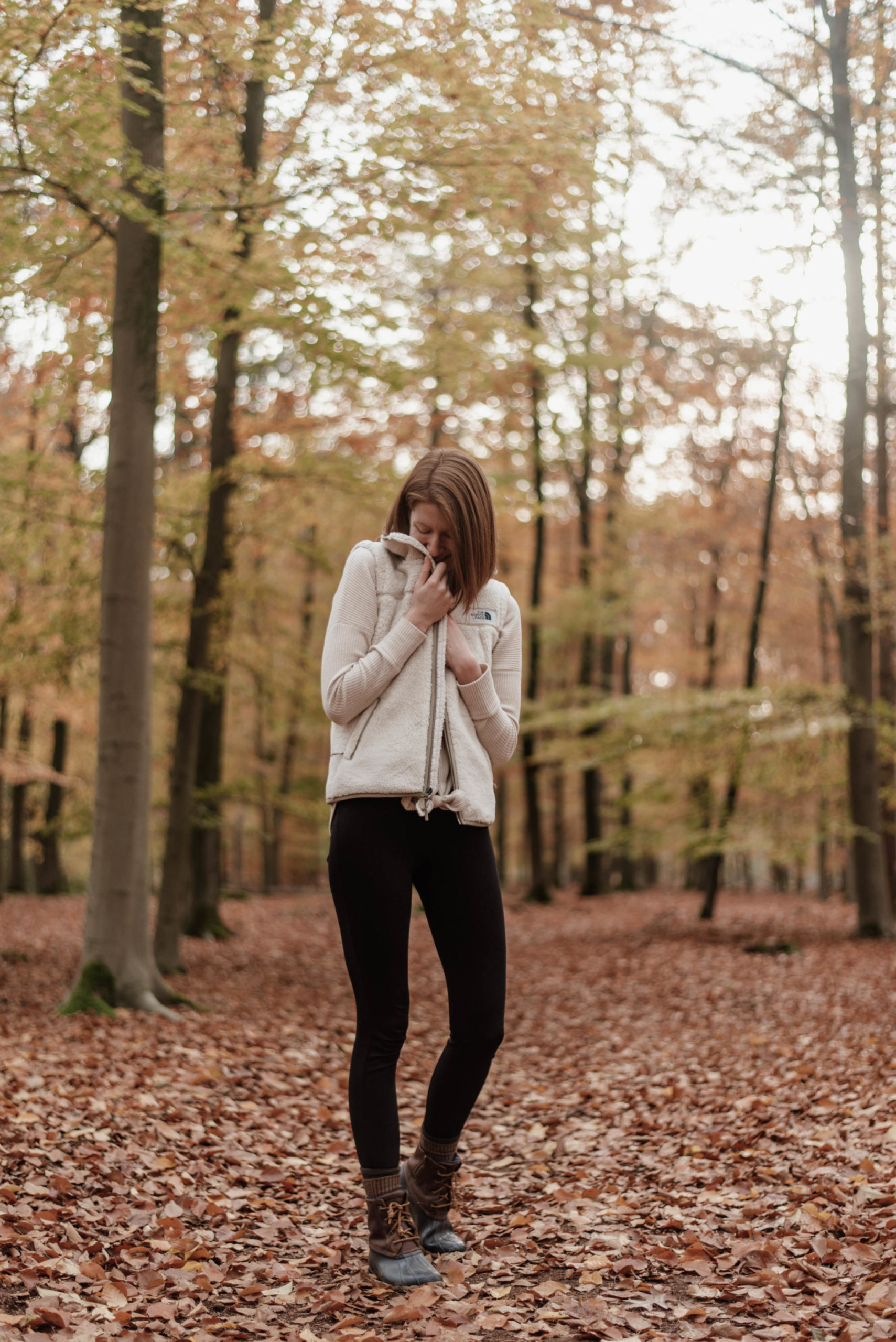 After seeing just about every American blogger out there wear (promote?) the Urban Outfitter's Out From Under Everyday Henley Top, I set my sights on it too. Turns out is is not available in Europe or at least not anymore.
Who knew Henley shirts would be so hard to find? I looked near and far to find a worthy second option and somehow ended up in … Walmart … and Abercrombie & Fitch. Yes.
You saw my $8 Walmart waffle knit Henley in a recent post. I bought that purple Henley on a whim when we were in the USA last year. I chose purple only because they were out of black and grey in my size. That Walmart top is actually one of my most worn everyday tops. Best $8 ever spent! But still, not available in Europe.
I noticed I was wearing my Walmart Henley just about every week, so I thought I should find one or two similar tops to help it last longer (it is of surprisingly high quality for $8, but still…). My – more extensive than I'd like to admit – Google search led me to A&F. I never bought from A&F before and their poor marketing from the past put me off. I was a bit hesitant at first, but decided to order their Cozy Tie-Front Button-Up in two colors (Off White and Camel Brown) and see if I'd like them.
In short: I have kept both colors. The white one is definitely my favorite. It just works so well with this shearling vest and it is long enough to cover my bum so I can wear it with leggings (Yes, I wear leggings as pants) The camel brown top is shorter, which is strange seeing this should be 2x the same shirt? I wear that one solely with jeans because it doesn't cover me enough to make it work with leggings, haha. They both make for good casual tops that are perfect for those tees + jeans kind of days.
Now, isn't this a lot of text about Henley tops?
I wore this outfit to go hiking in the woods this fall. I added my Barbour Beadnell jacket on top, but that's for another blog post. This one seems to be already long enough!
I hope you guys had a splendid weekend. Mine was spent mostly inside with mr. Vacuum and mrs. Washingmachine. Some much needed Netflix (I can't get enough of their true crime docs!) and yoga/stretching exercises spiced things up a little.
Outfit details
Shirt: Abercrombie & Fitch
Vest: The Northface 'Campshire'
Jeans: Topshop 'Jamie'
Duck boots: Sperry