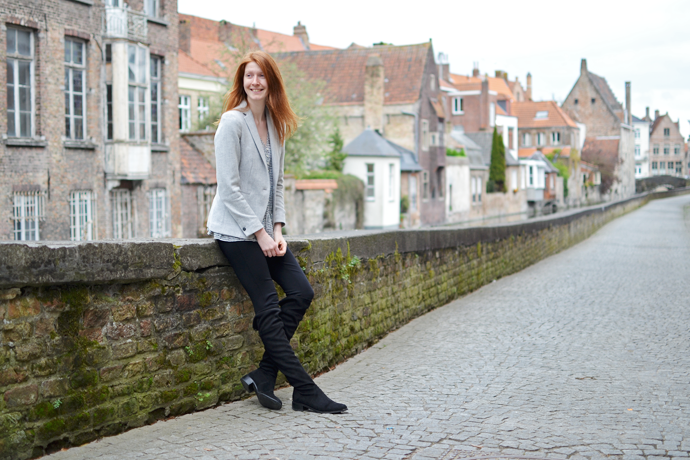 Funny short story:
Last week I had coffee with and old friend from uni. Good coffee, good carrot cake, good times. As we were walking to the train station afterwards he suddenly pointed his finger and said full of horror "That girl… leggings are not pants!". And there I was walking next to him… wearing leggings as pants.
Fancy J.Crew leggings. But still, Leggings.
Whoever thought of the rule that leggings can't be worn as pants is an idiot. Have you ever sat at your office desk for eight hours wearing skinny jeans? TORTURE, I tell you! Through the years I've seen about a million articles and blog post about "how to wear leggings" and they all seem to conclude that you shouldn't unless you're going to the gym. Don't believe that story. Admittedly, I also believe that leggings can work as pants only when worn right.
I personally chose a pair in a very thick material and a neutral color that I always pair with longer blouses or tunics to make sure my bum is covered. The J.crew Pixie leggings had been on my wish list forever and I was so happy to finally splurge on them in Miami. I've worn them countless times since, but the outfit I am wearing today is definitely my favorite combination: slightly longer and loose-fitting blouse, knee-high boots and a blazer (always a blazer!). The perfect outfit for the office and… for coffee dates with uni friends who dis on leggings as pants.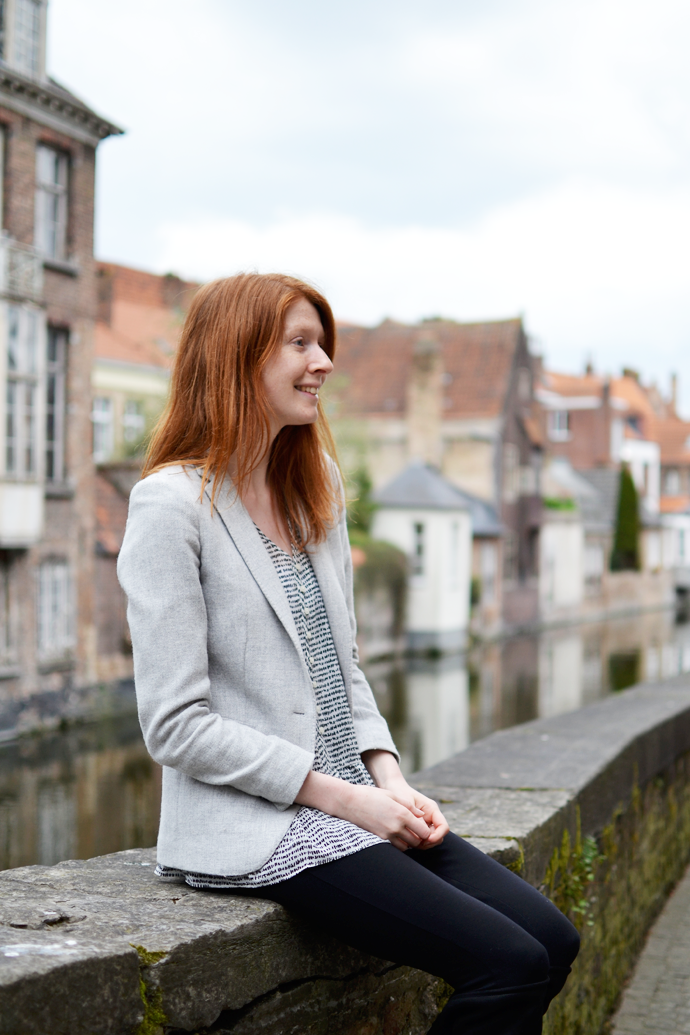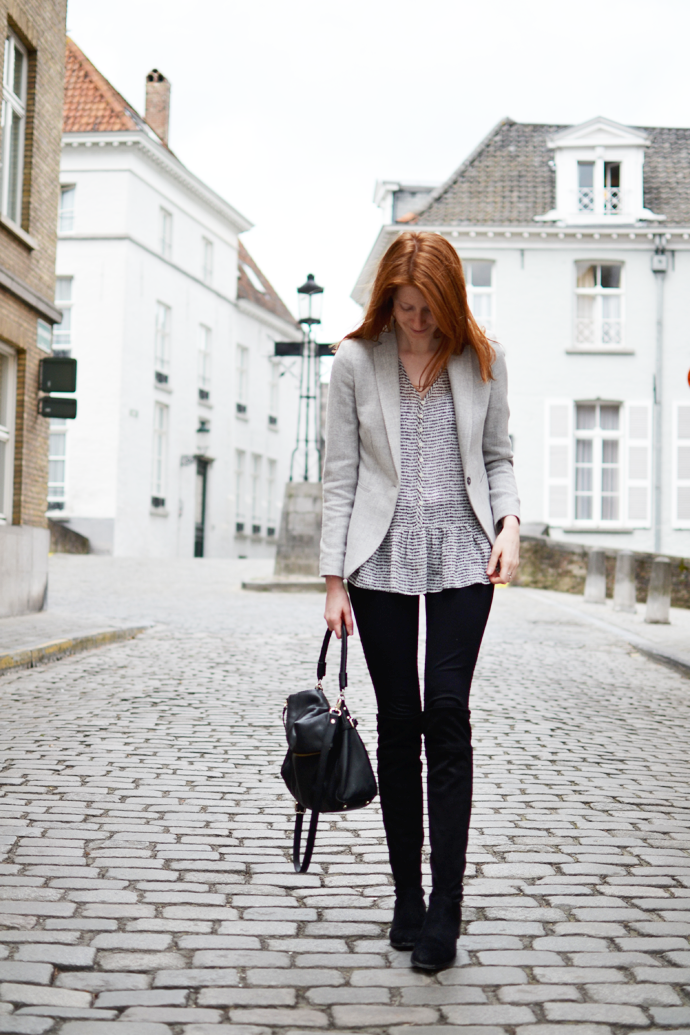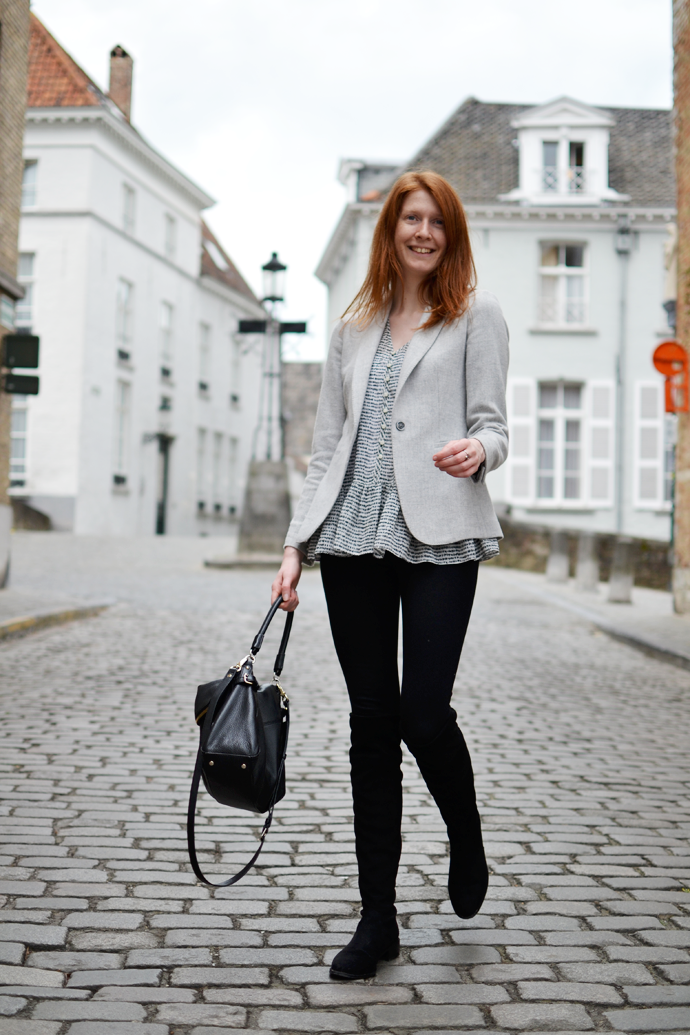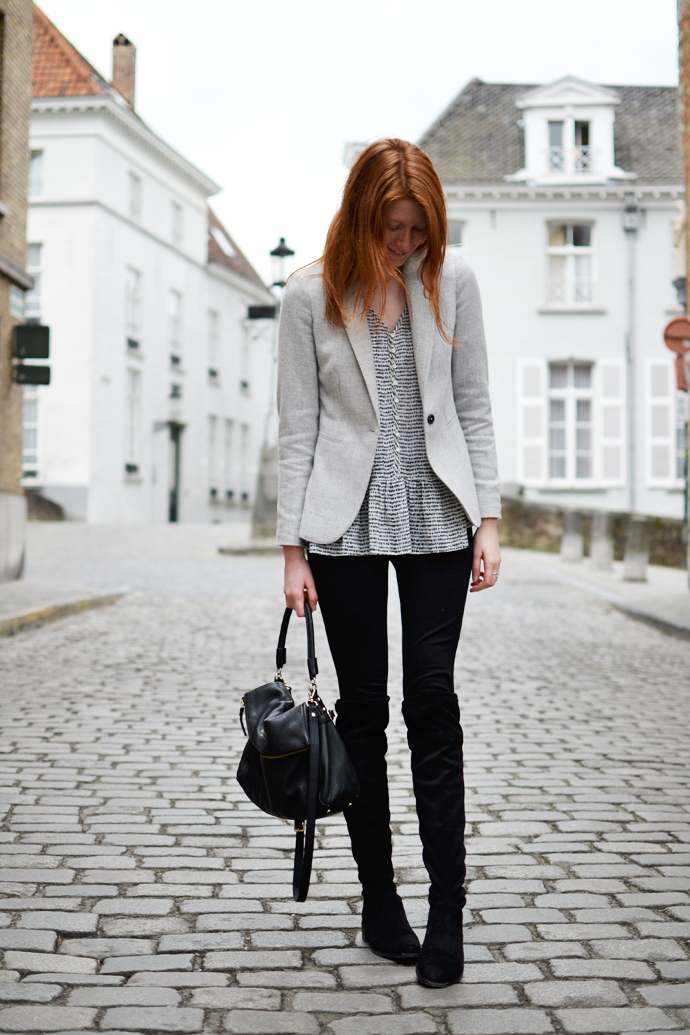 top: Tommy hilfiger (c/o SKM)
blazer: Massimo Dutti
leggings: J.crew
knee-high boots: Pedro Miralles via (c/o BENT)