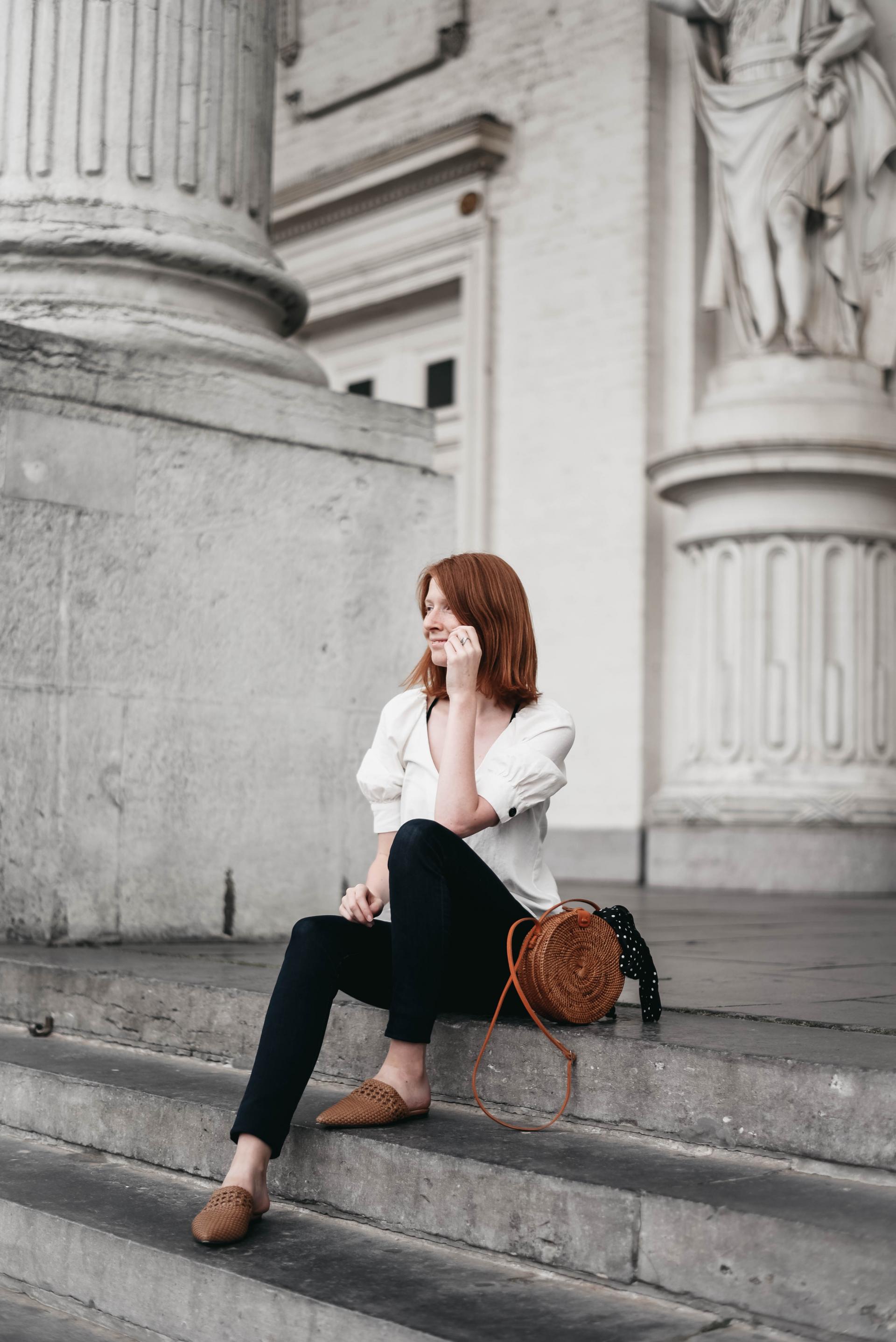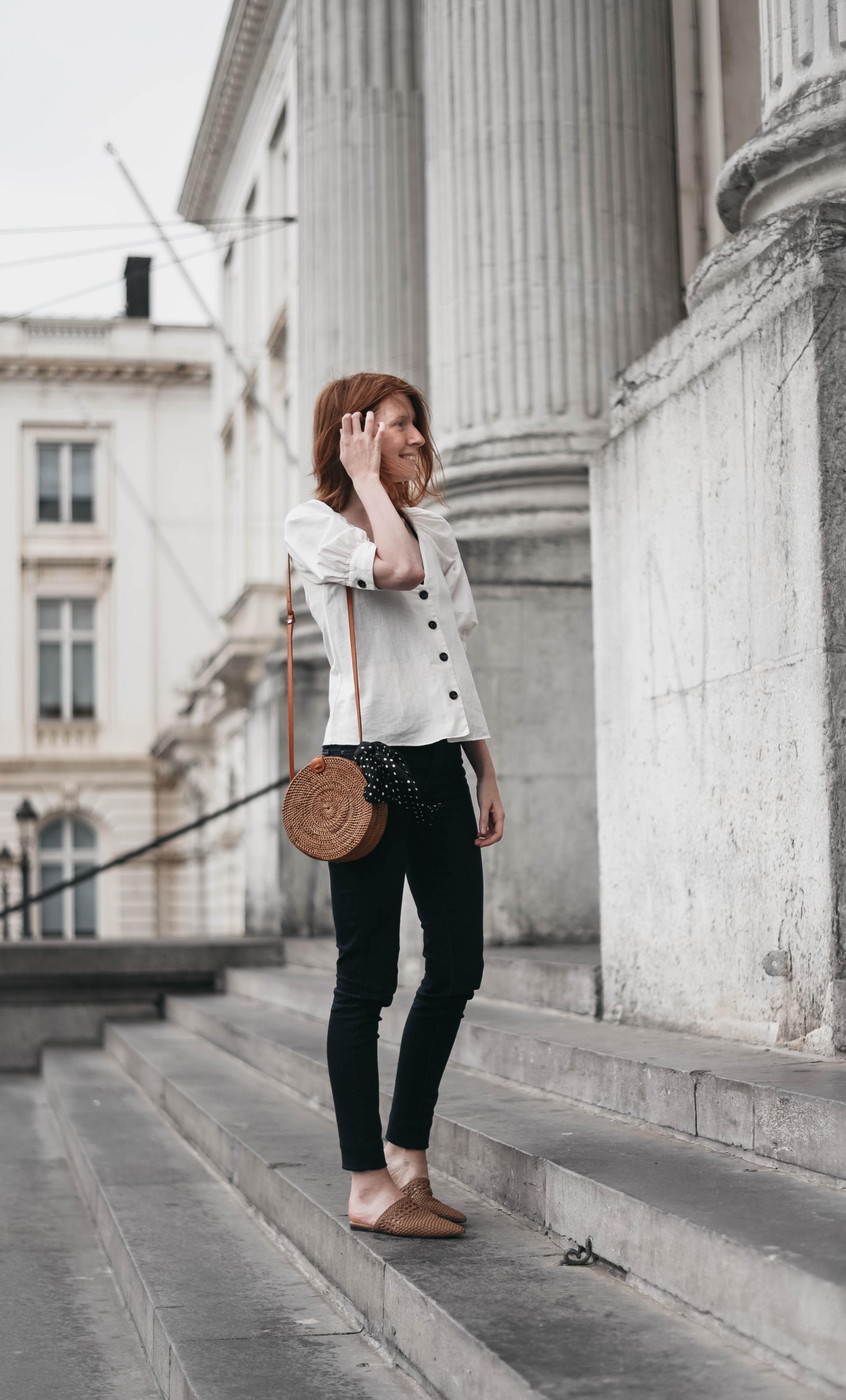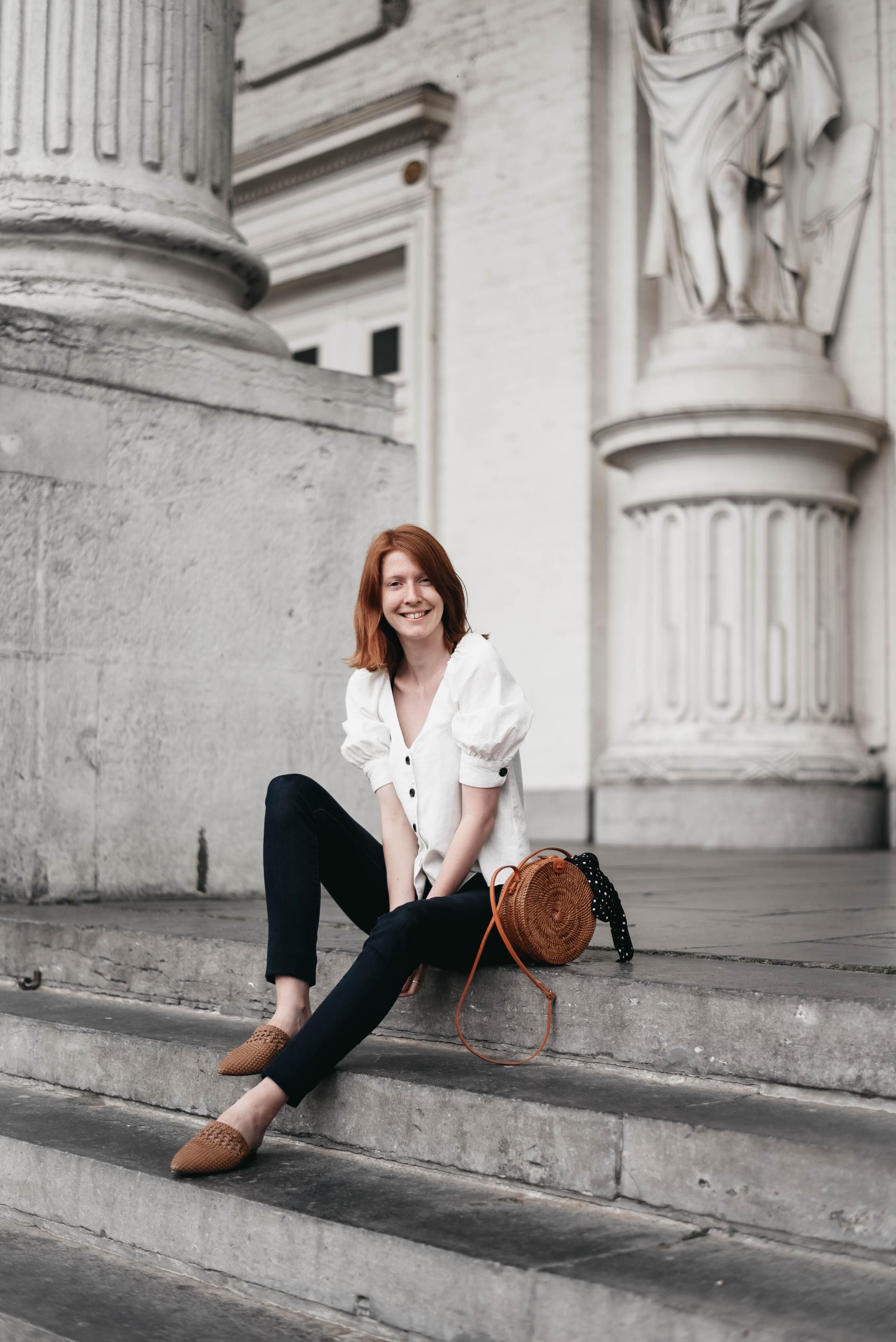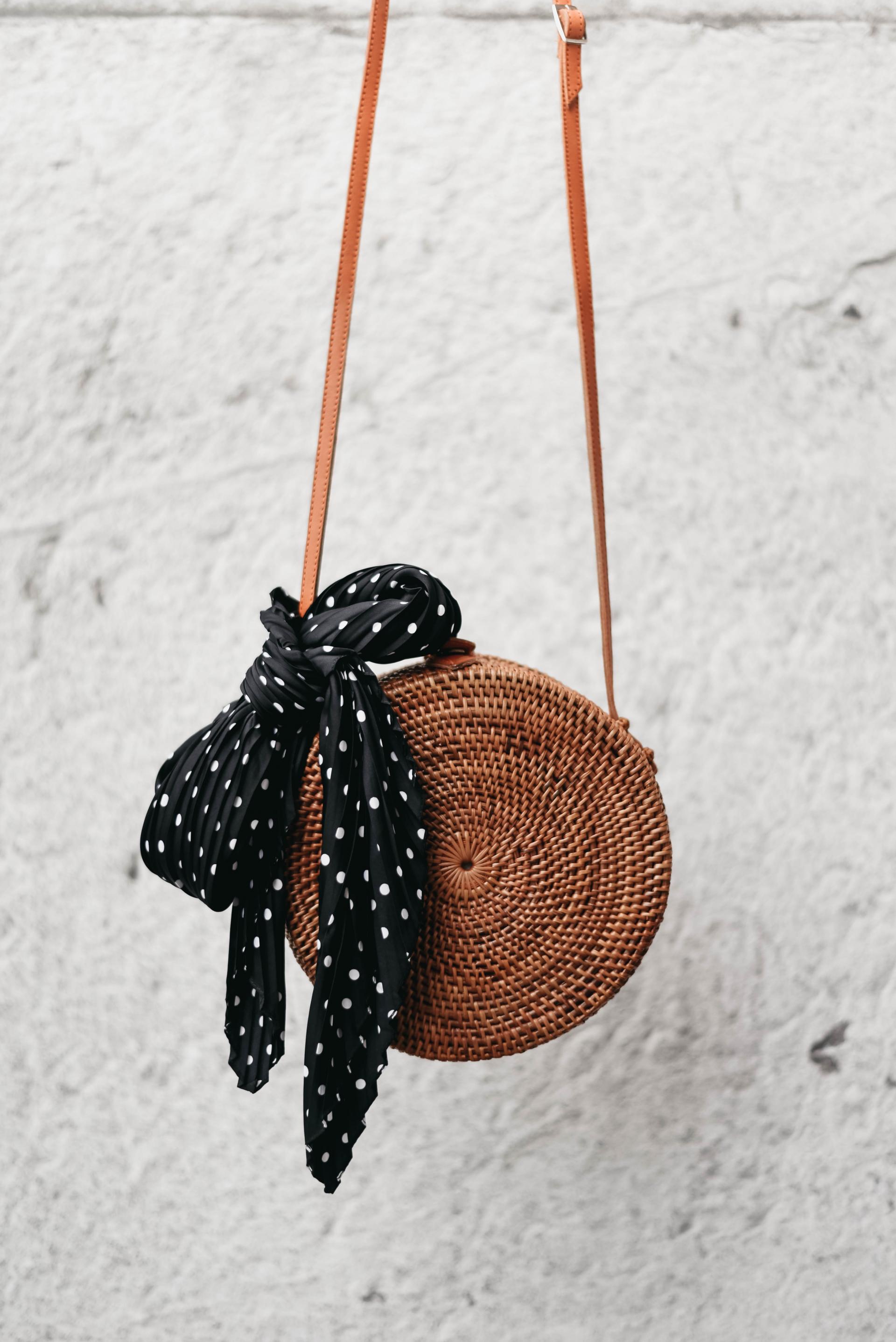 After rain comes sunshine, and after sunshine comes rain. The heat wave has come and passed, Summer storms have blessed our garden with some much needed rain and now… now we're back to that awkward kind of in-between weather that Belgium is so well-known for.
I've been living here for 26 years but I still haven't mastered the art of dressing for this type of weather. It's cool outside, but not cool enough to put on a coat. The sky is grey and the air humid, constantly threatening with rain, but not a single drop actually falls from the sky. So I've been leaving the house every day packed like a mule, with my coat folded over one arm and an umbrella tucked under the other. Oh, I also keep a cardigan in my purse – just in case! 
And just when you go out to shoot photos for your blog, THAT'S when the rain will fall. Poor Eline finished up this outfit shoot like a seasoned photographer while I tried to keep smiling for the camera, haha. I really wanted to share this outfit as it has been a favorite of mine this summer (before and after the heat wave that is).
You all know how much I love a good white blouse, and this one from Zara is the perfect summer 2018 edition. Linen, tortoise buttons and a plunging neckline are some of the biggest trends this season, so it is no surprise that just about every blogger out there owns this blouse. I wasn't feeling it at first, but this outfit from See Anna Jane convinced me that I too needed it in my wardrobe. I feel quite exposed when I wear it, so for everyday life I wear a black tank top underneath. We shot these photos when we were attending a blog event, so I didn't mind the low cut as much and therefor didn't layer it with a top.