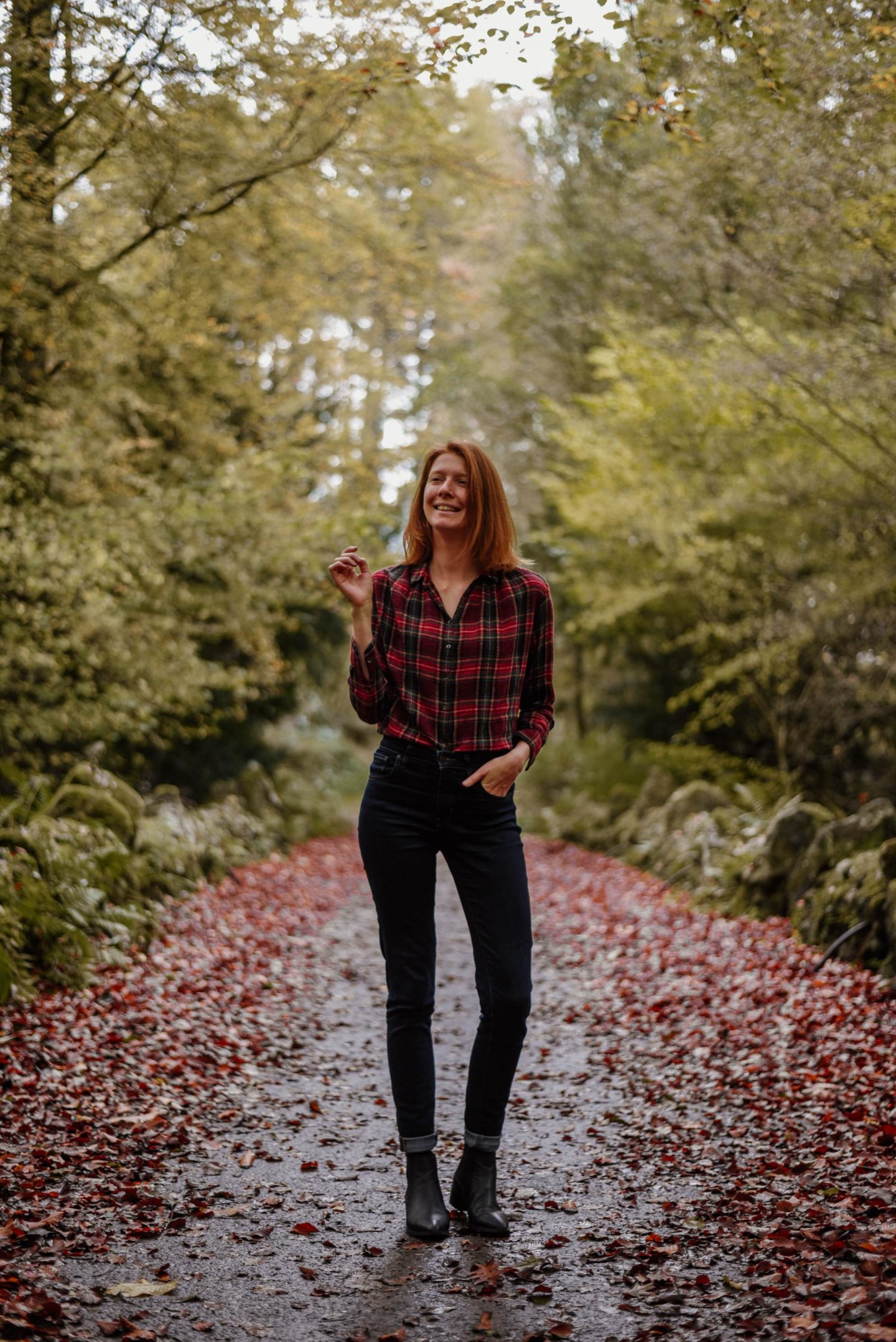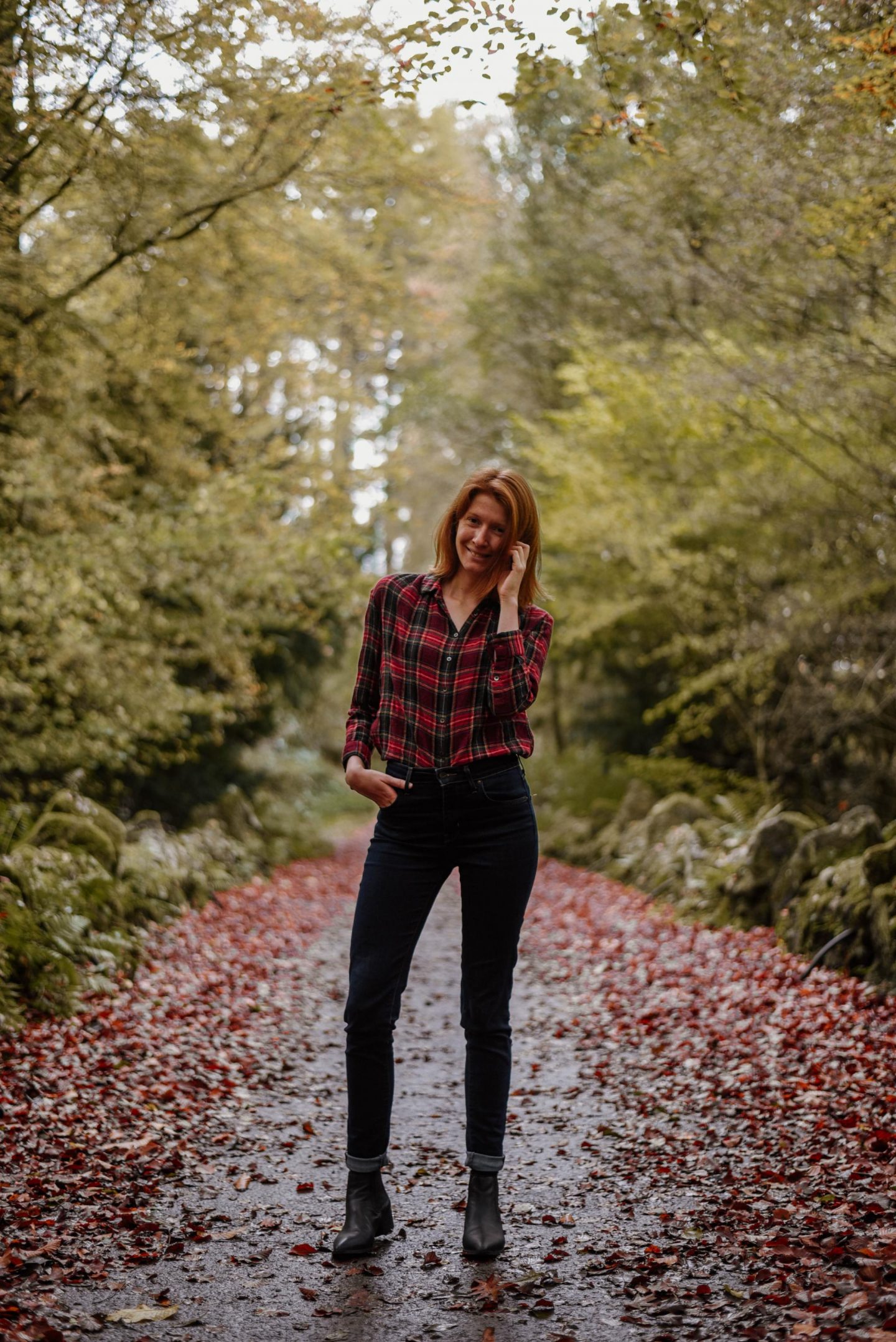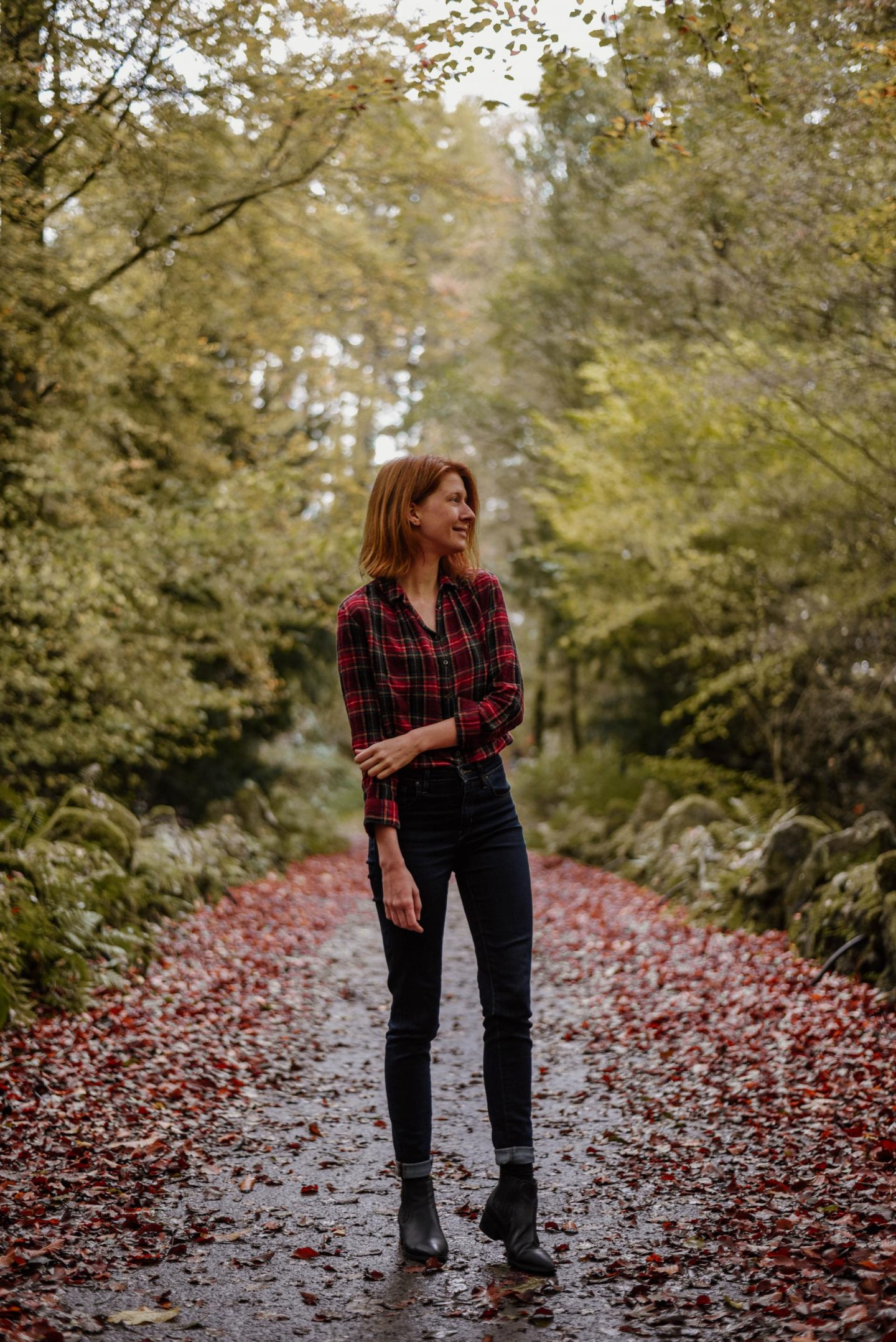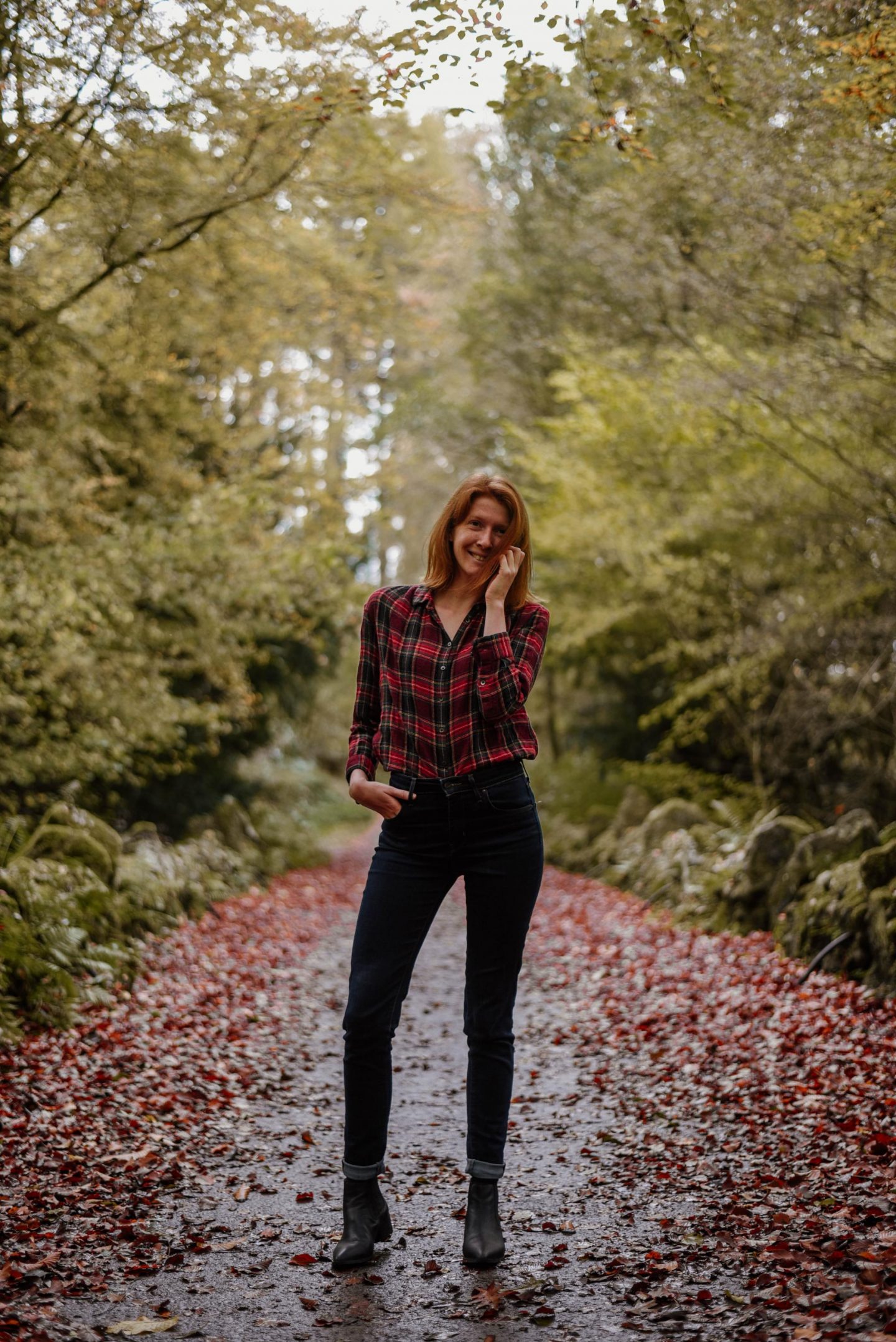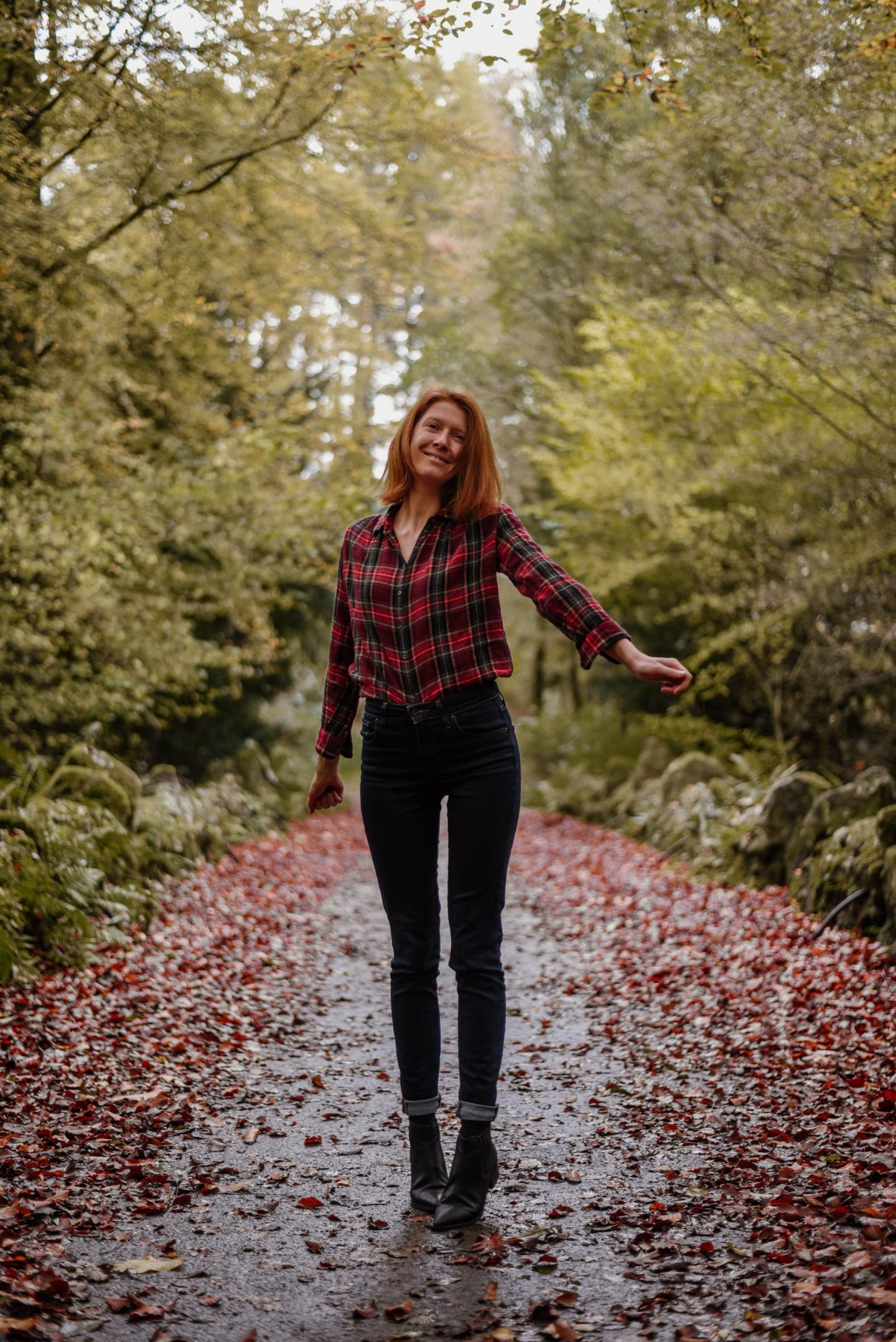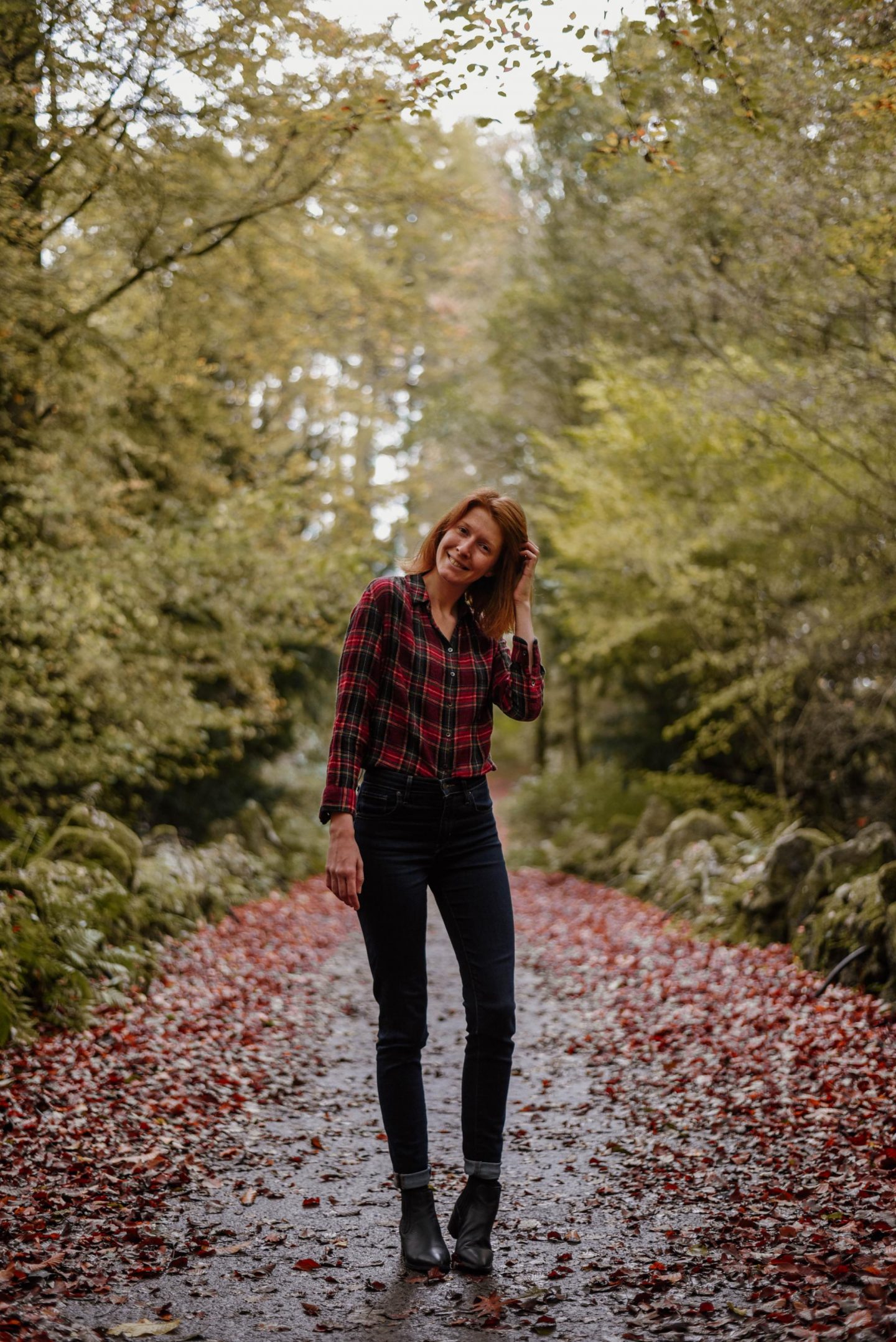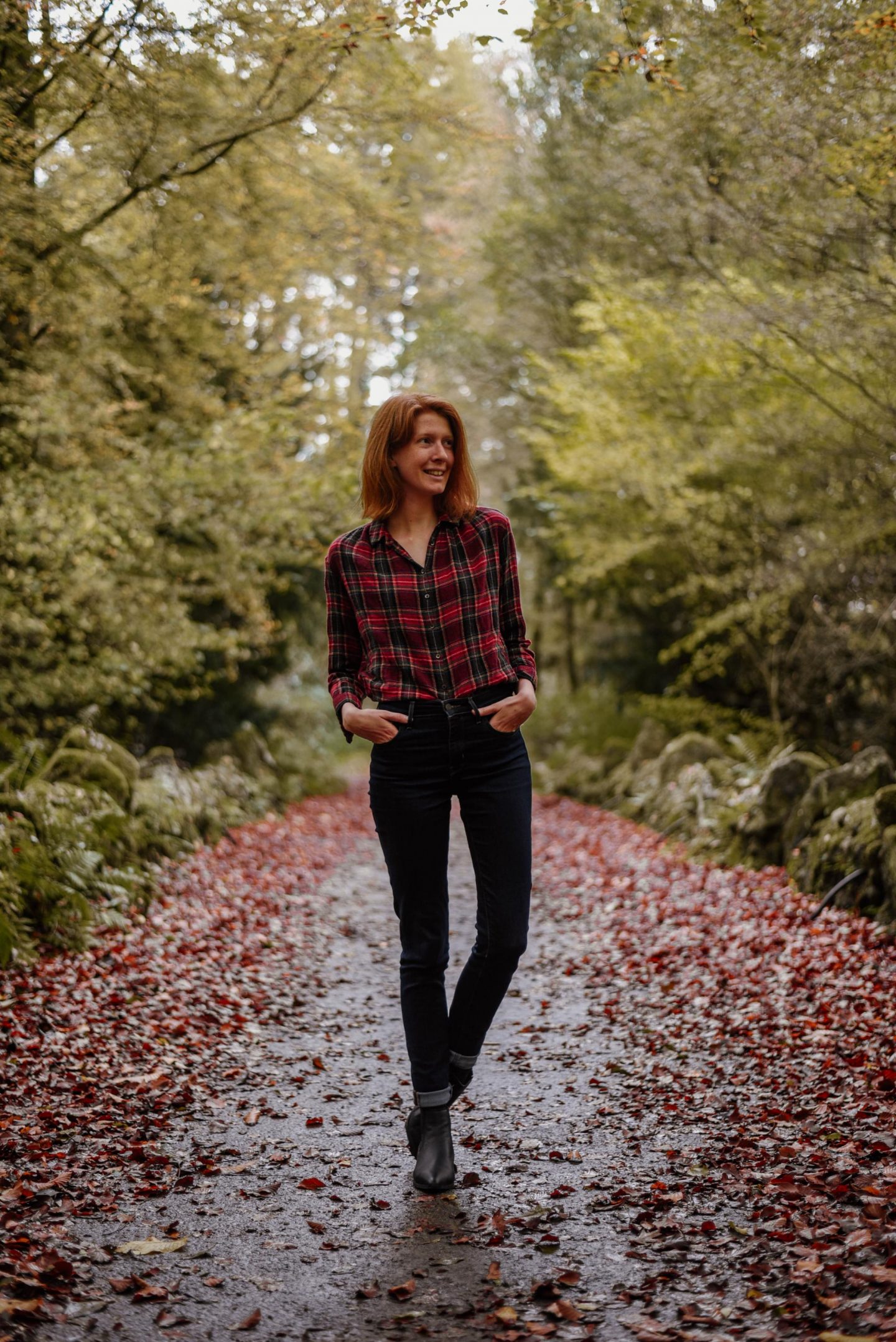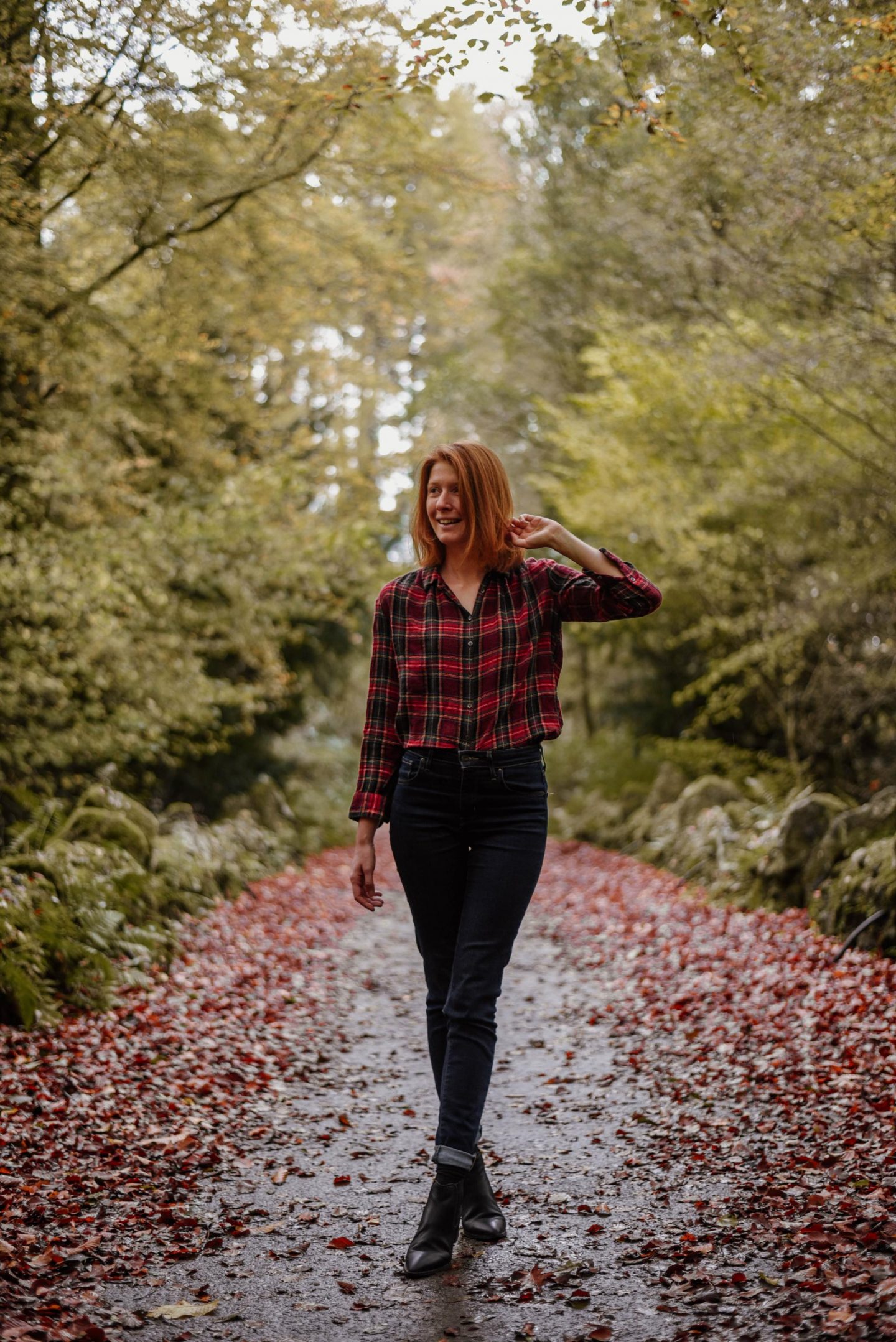 Are you really a blogger if you don't have a post with this title? No, I don't think so. So, this post title is me trying hard to fit in with the other bloggers and finally getting all my Fall outfits up here.
I am not very good at posting Fall content timely it seems. I saw the first Christmas trees on Instagram the day after Halloween and bloggers are starting theit gift guides. Uhm… aren't we waiting until after Thanksgiving or Saint Nicolas anymore, guys? Is Christmas on November 1st a thing now? Guess I am late to the party then (as always)!
Forever hopelessly behind with my content BUT this outfit shoot is one of my favorites of all 10 years of autumnal outfit shoots on The Ginger Diaries. You can probably tell by the amount of photos in this post. I had a hard time picking my favorites, haha. The location I am at is an old stone bridge in Domaine Solvay near Brussels. We went there on a Fall walk last year and walked past so many beautiful spots around the castle. It was a shame that I didn't bring a spare outfit too shoot because it really was the loveliest place!
My plaid shirt is old Madewell and it's about the only flannel shirt for women that I ever found that I liked. Good flannel shirts are surprisingly hard to find on our side of the Atlantic! I have another one from J.Crew from back in my preppy days, but since my style has evolved into a more neutral color scheme I don't wear that one as much nowadays. The best plaid shirts are found vintage here, but it's a challenge to find your size. Most are imported from the US and are old Lowe's or Wrangler and are actually men's shirts, but in the smaller sizes. I've tried Rokit Vintage in London a few weeks ago but no luck so I will continue combing through local vintage shops until I find more. I just love flannels with a fleece or puffer vest, jeans and some booties. It's an always-good-always-cosy no-fail fall outfit recipe!
I hope you guys are having a better start of the week than me! I started with a visit to the dentists office and got two follow up appointments, so that was a false start haha. On Wednesday I'm going to the press days again for the first time in about two years, so that should be more fun (Press days are when brands show their upcoming collections to the media). I'll be taking you along on Instagram so if you'd like to see that just follow me and tag along!
Outfit details
shirt: Madewell (old)
jeans: Levi's (old)
Boots: Selected Femme via Zalando (on sale!)