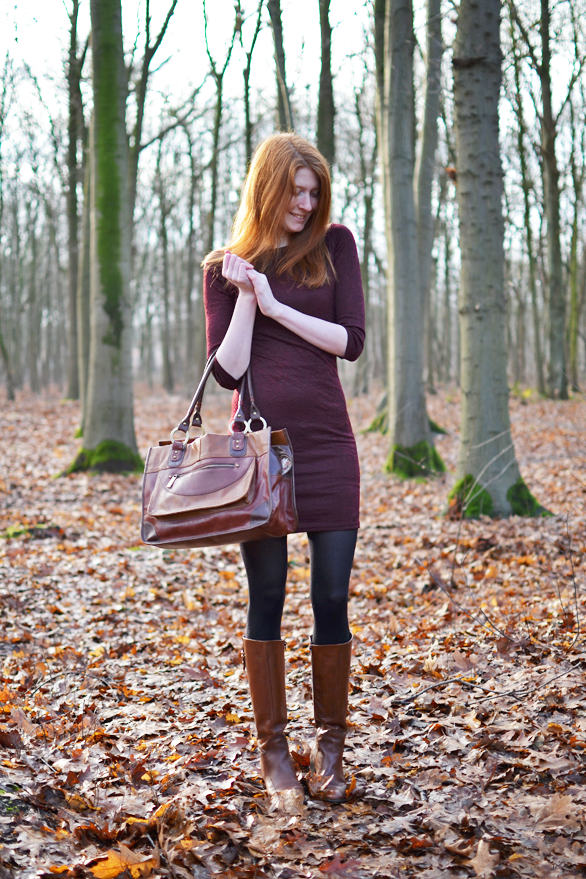 I had to create a good dose of back log posts for the blog before I entered the well-feared January exam period. I know I said that I was going to cut down the amount of outfit posts, but they're easiest content to come up with and easy does it in this hectic month. #examstress.
These photos were made on the day of Christmas Eve. Mom wanted us out of the house so she and dad could prepare our Christmas family dinner and decorate the house. It was a bit too chilly to stand outside in just a simple dress, but there was plenty of coffee and hot chocolate to warm myself up afterwards. Have you ever tried hot chocolate with a shot of espresso? GOOD STUFF. Our Christmas Eve dinner was pretty traditional with family, food and opening presents before diving into the homemade dessert. I got new PJs, a coffee mug with filled chocolates and Jo Malone's Orange Blossom cologne to replace my almost empty bottle of Peonies & Blush Suede this Spring. I'm going to smell nice this new year!
To tell you a little about the outfit: I have no idea what has gotten into me, but I've been wearing my body contouring dresses a lot lately and also recently added this maroon one from Primark to my collection. My two pencil skirts have been on high rotation as well and I actually have about 10 outfits would share on the blog if I could. It's as if I've made a 180° turn away from the full skirts and am going through a new phase in my personal styling.
And the boyfriend sure don't miiiind
. The handbag is a "golden oldie" as I've bought it the first time I ever was in London, and my boots are spanking new and were a gift from my mom. Fun fact: my handbag was also featured in
the very first outfit post
on this blog, 4 years ago!
The Ginger Diaries turned 4 on January 2nd and I started my 7th (!) year as a blogger. Since the past year wasn't a very good one for my blog, I will not even try to explain why I didn't make
any
of
the goals I had set
out at the beginning of last year. For 2015 and the 5th year of The Ginger Diaries I just want to get back in the game by posting more frequently, but most of all: I will do my best to be more present on social media and in your comment section because, guys, I've missed you!