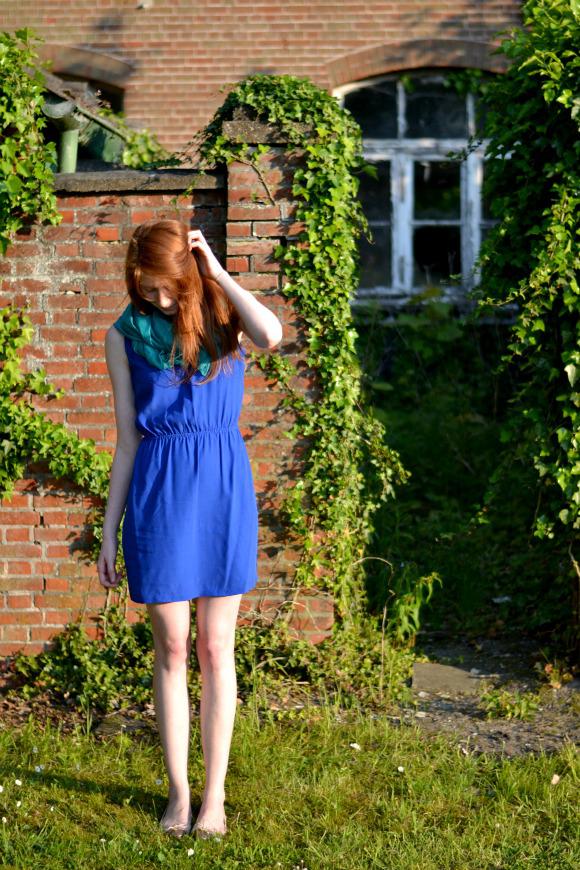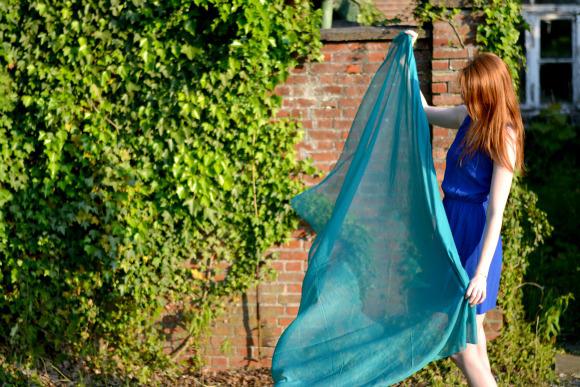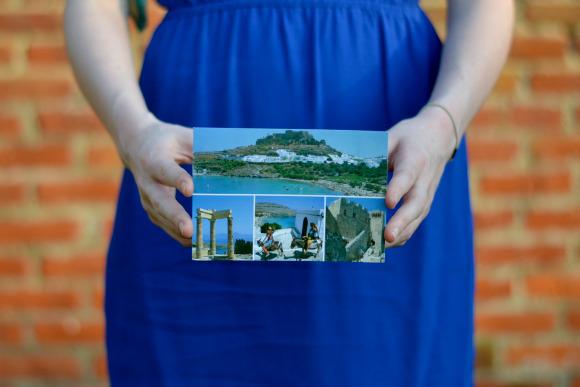 I am wearing my Mango dress • H&M scarf • Scapa flats
K had his last exam on Friday so we both had the weekend off. We slept in, ate too many strawberries and started thinking about our summer holiday. Last week, I found a postcard in the mail from Rhodos, Greece. We got the idea to travel around Greece this winter, when we were casually browsing for cruises we would never be able to afford and this postcard sparked my interest for the land of islands again. Maybe, if we planned everything on our own and based our choices on experiences from the people we know, we could save on travel costs and be save too. Alas, it's only just a dream and since I haven't found a summer job yet, it might not be doable at all.
So. Since we can't go to Greece, I decided to dress like Greece. With my whiter-than-your-average-bed-sheet-skin and my new cobalt blue dress, I would be completely camouflaged on the isle of Santorini. The scarf was a gift from my mom that I actually asked for to pair it with
my white floral dress
, but I just loved how the turquoise looked with the blue of the dress so it's been on this dress since.
Right now, I should actually be preparing to present my thesis to a jury this Friday. I am extremely nervous! It's the last step towards my bachelors degree, so I truly can't mess up my presentation. At least, not if I want to enjoy three months of student vacation. And wouldn't that be nice? Yes. It would be.