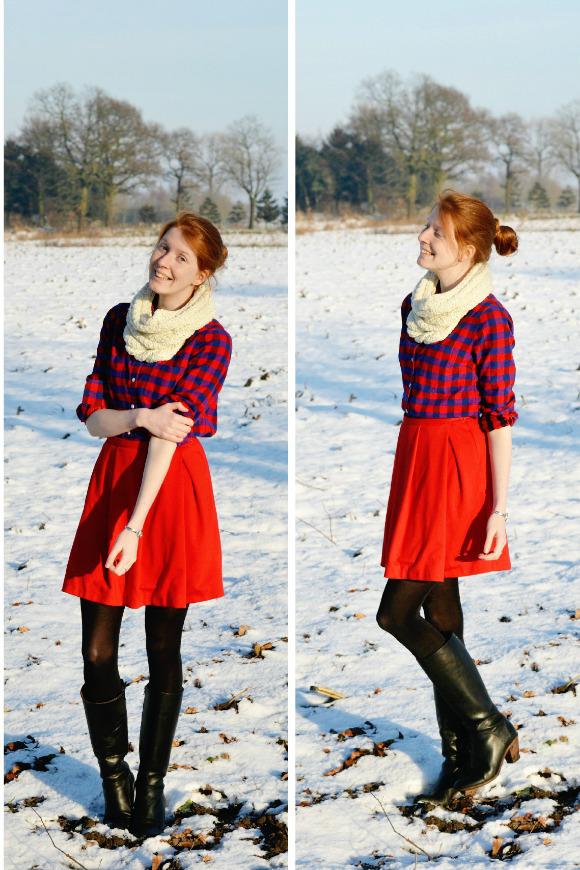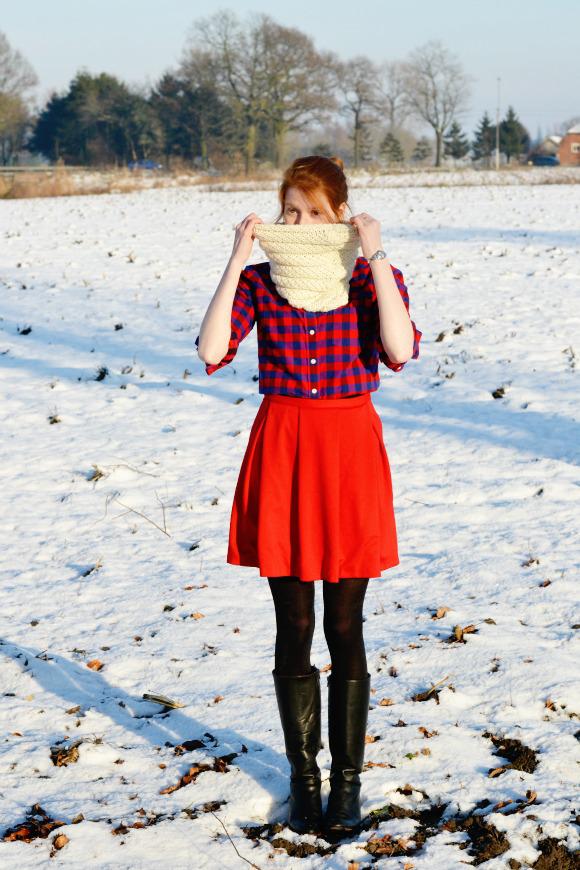 J.Crew shirt // Massimo Dutti skirt // C&A scarf // H&M tights // Footwork boots
When I uploaded these photos on my computer I smacked my head onto the keyboard. Doing my hair in a bun is never a good idea, I knew that. Still, I wanted to give it another try. Yeah, didn't turn out that well. What is that!?
In my last post I mentioned that the good man (St. Nicholas, not Santa, FYI) came to visit our house on December 6th. Only this year he did not come from Spain bearing toys, mandarins and chocolates. No, This year he came from overseas and brought along in his jute bag this most perfect plaid shirt. I love its bright colors, the boyfriend fit and not to mention, it is perfect for mixing with different patterns and an array of colors. It's my love of the season, and as J.Crew normally is a watch-and-wish-only store, you can imagine what happened when I was handed my present. Overly excited ladyyyy. I have practically been living in this flannel, and can't wait for the next fall to wear it with my boyfriend jeans on a lazy day or over a fun printed dress. For this winter I'm thinking about pairing it with my LBD's for a casual-fancy mix and to brighten up an all black outfit. Look at me, getting all excited about it again. It's only a shirt, haha.
Oh, excuse me for my rattling writing today. I have a major deadline in two days and basically my mind keeps drifting off to that essay every two minutes. It's one of those typical essays that you can keep tweaking, re-writing and editing if you want. It never feels finished. Anyway, my youngest sister just came home with a box off apple cake macarons. I have to go and try one. Call me nuts, but uuuh, I have never tasted a macaron that I actually liked…. Maybe these are the ones!