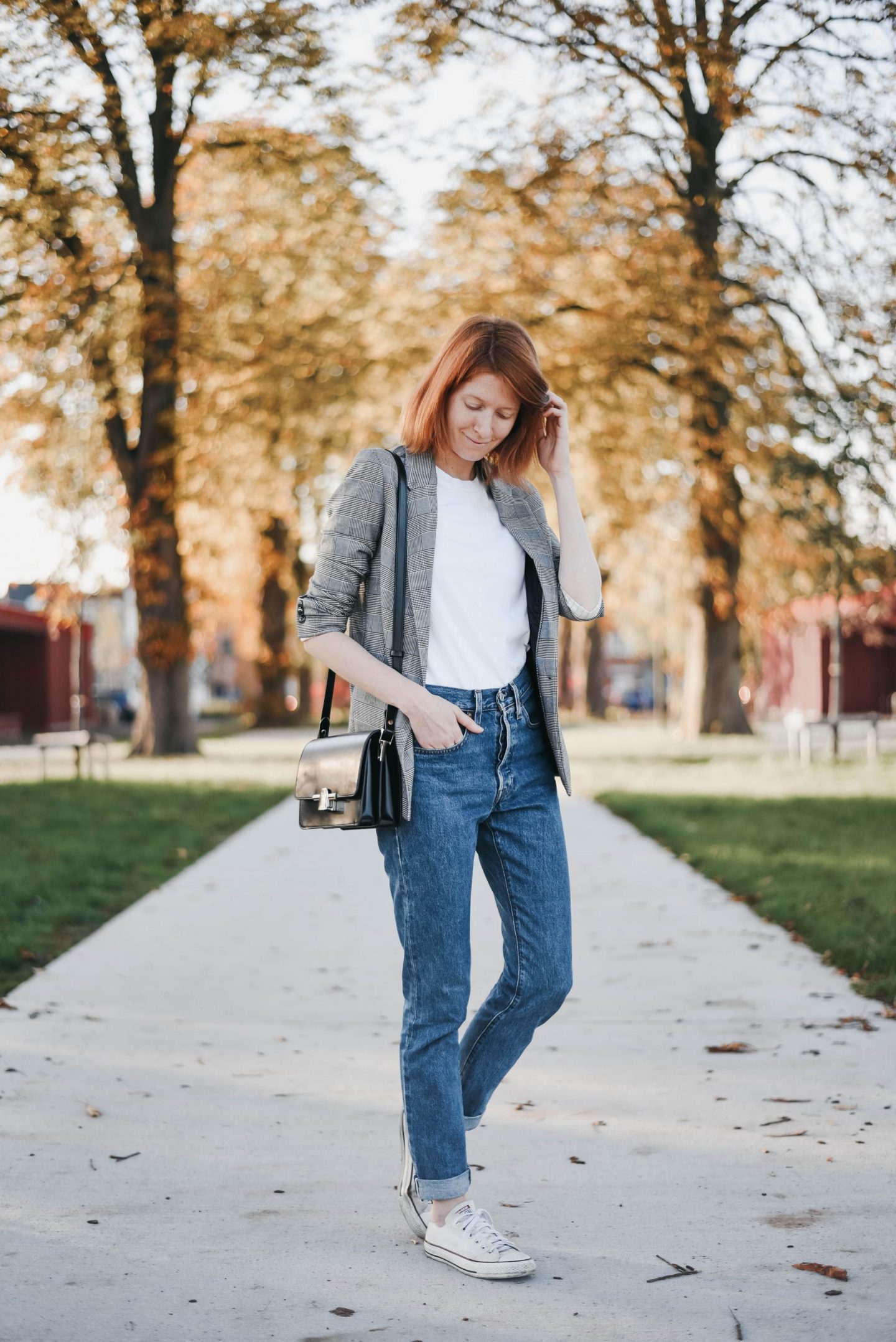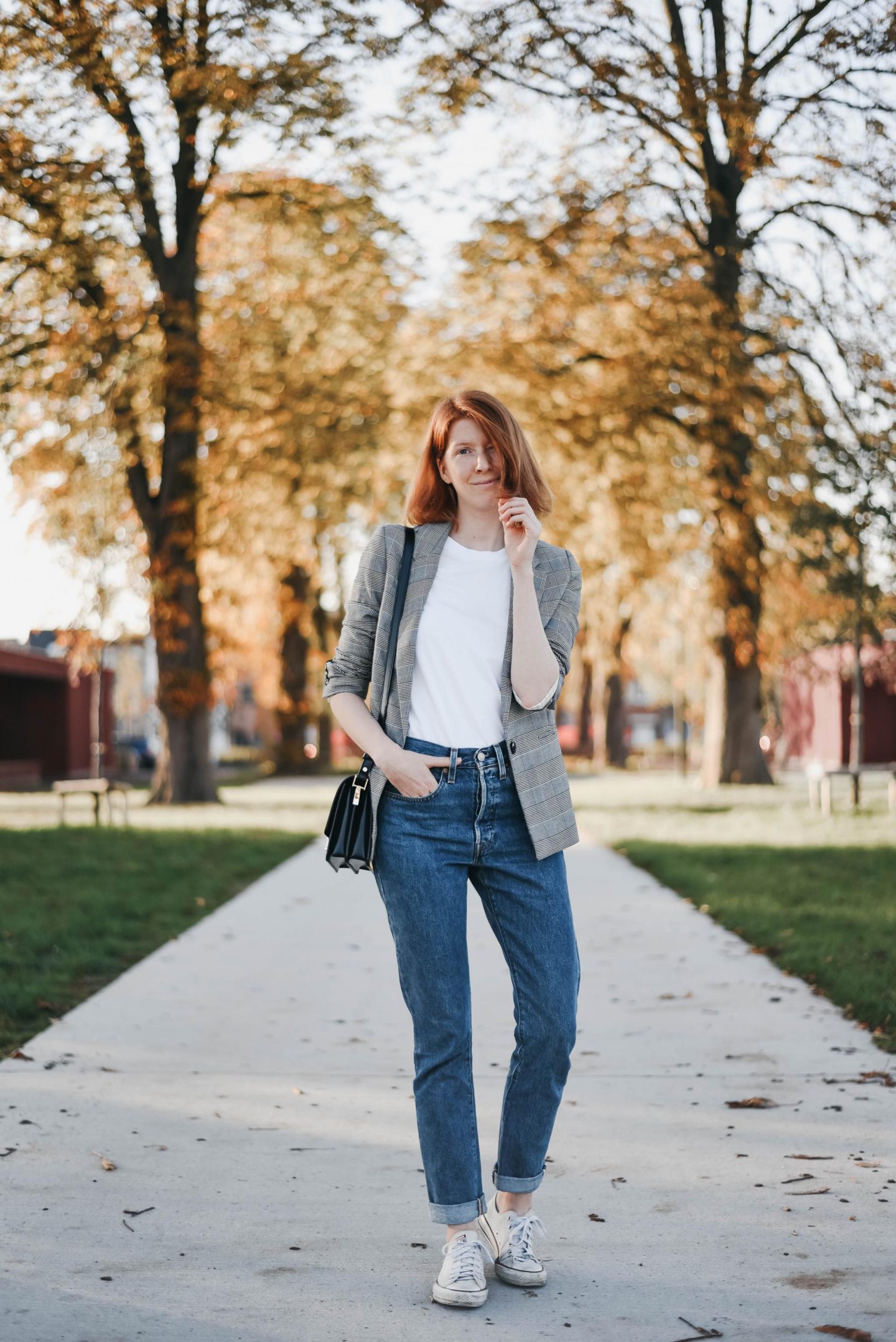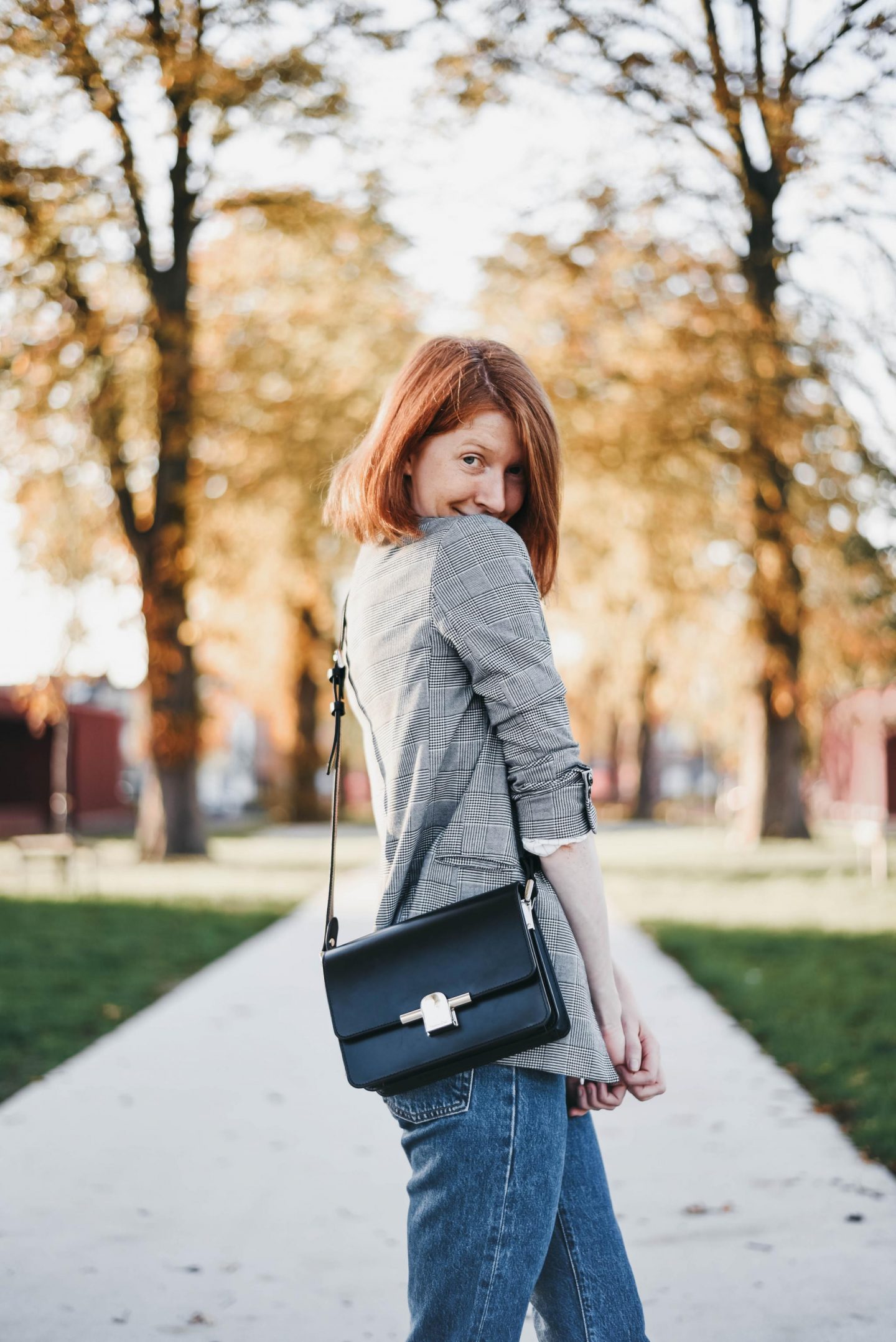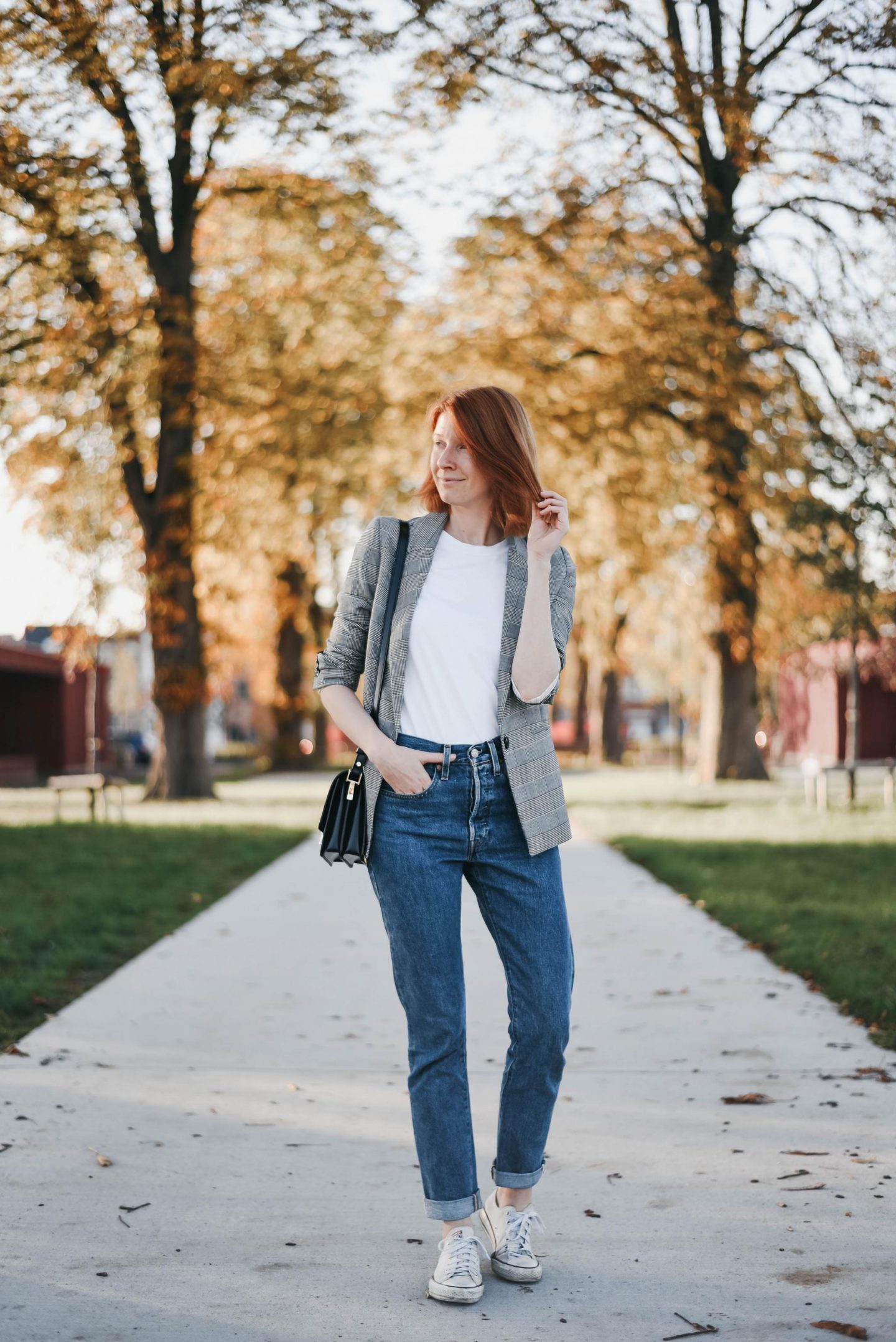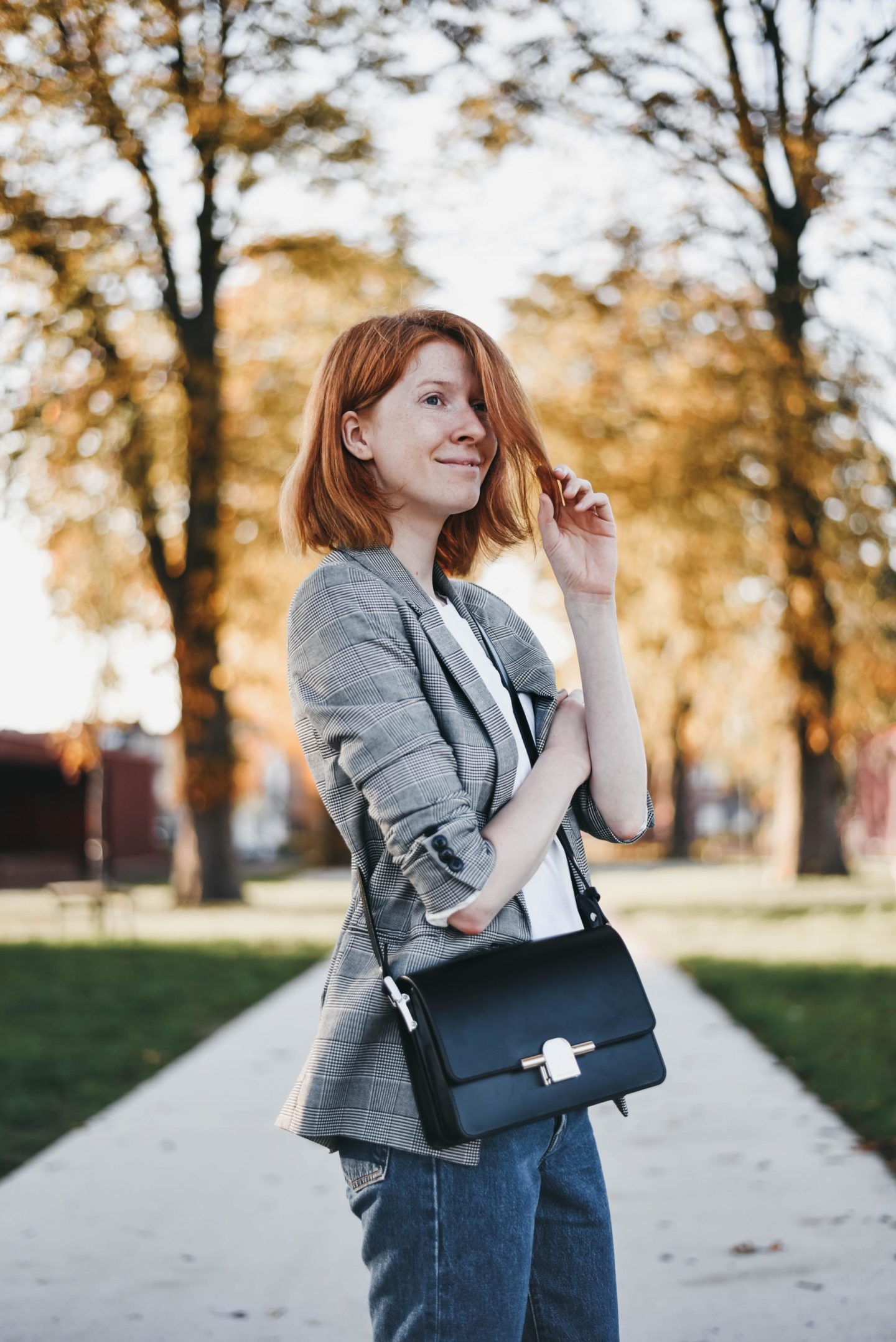 BAM!
It's Fall y'all and you bet I'm going to take full advantage of it to show you as much foliage-inspired outfits as I possibly can. I've written it every year since 2009, but Fall really is my favorite season, both for nature and my wardrobe! It's still warm enough to wear my beloved blazers as coats and light layering allows me to create much more interesting outfits than the ones I wear in the Summer.
Today I'm sharing a favorite outfit from last year. I never got around posting these photos in the Fall of last year and then somehow it was Christmas already and I felt like I had missed the moment! I must admit that I had forgotten about these photos until I was cleaning up my hard drive and found them safely stored in my "never used" folder.
And how else to start a classic Ginger Diaries look than with a blazer? I dedicated an entire post to my prince of Wales check blazer last year and although I still love the style and print, I have stopped wearing the piece that I'm sporting in these photos. The inside of this blazer is lined with cheap polyester and that is just too uncomfortable to wear for a full day (think: sweaty, sticky, stinky). I am currently on the lookout for a similar style, but of a higher quality (I'm thinking a wool-blend with a cotton or no lining).
Normally I wear dressy trousers (either tapered or loose) with my blazers, but since I wore this outfit on the weekend I wanted to style it more casual. I love my mom jeans, but I've been wearing them very little the past months because I need to get them tailored. They're a little too loose around my hips and they look to baggy because of it.
A plain white tee and converse sneakers to make sure this look was really casual, but I added a structured bag to make it more 'me' again. I somehow can't do full casual looks. I always have to add a bit of tailoring or classic details.
Now that's a long ramble about an outfit, isn't it? I should probably end this post somewhere. Don't really know how, haha. Oh gosh, I'm terrible. Can you tell I always write as I go? Anyways, I hope you are all having a lovely week. I'm returned from London sick and have not much else to do than ramble on the internet. Okay. I'll stop now. TTYL! (do people still say that?)
outfit details
blazer: Bershka
jeans: Levi's 501
long sleeve tee: Primark
sneakers: Converse
bag: Massimo Dutti