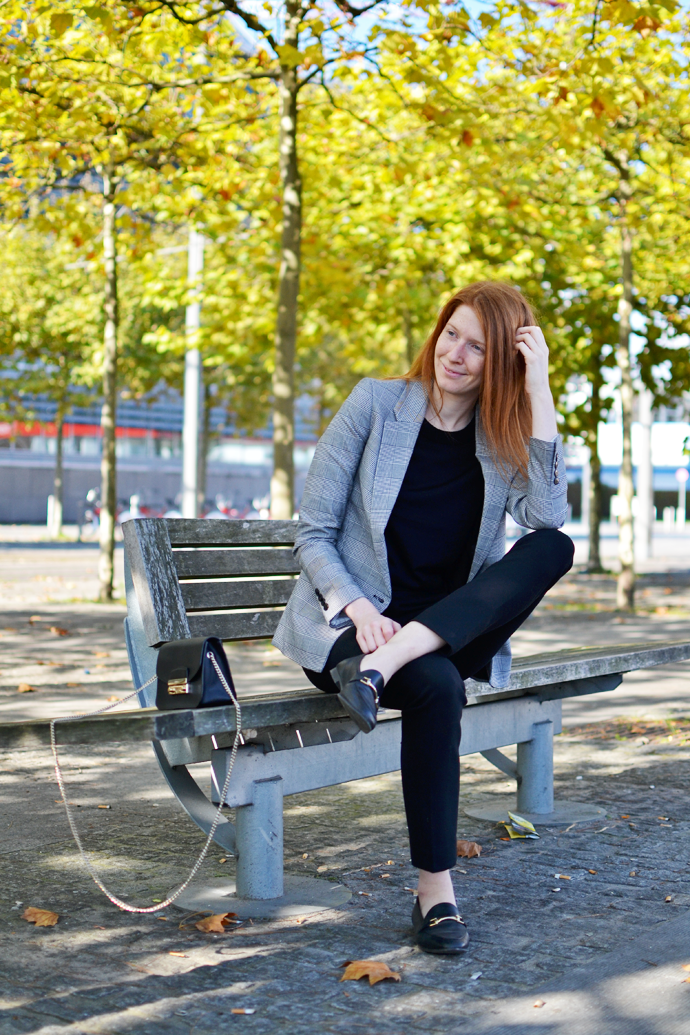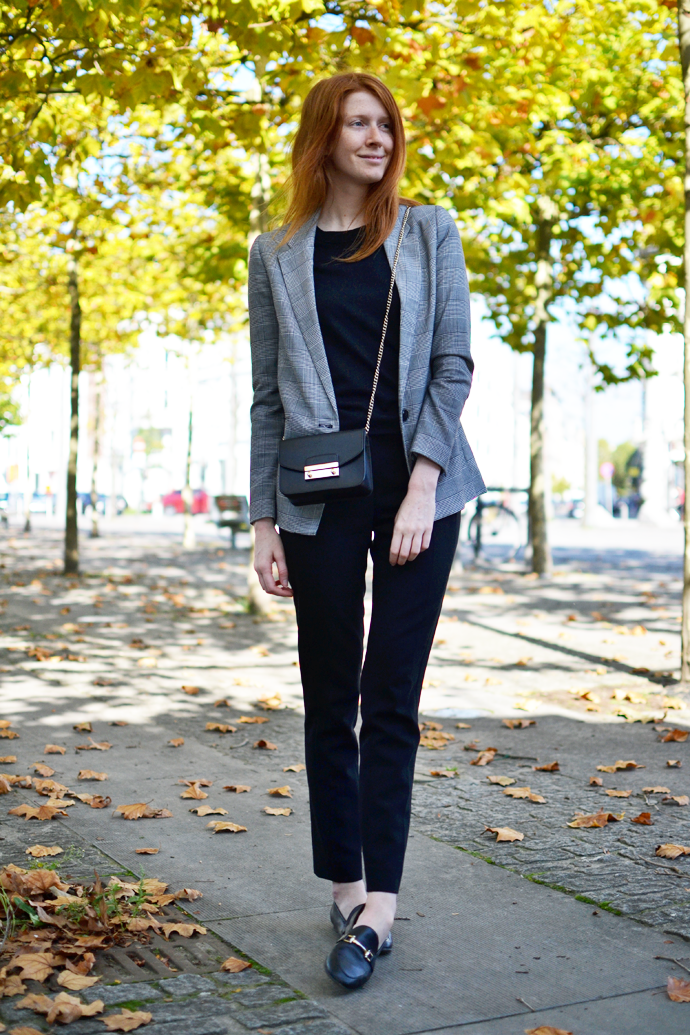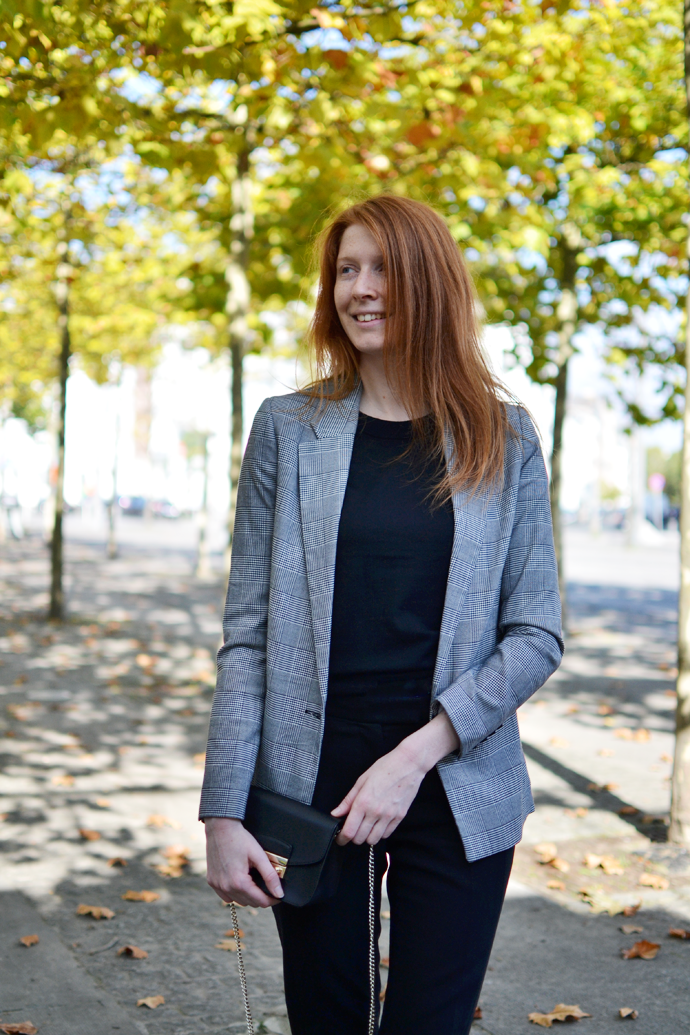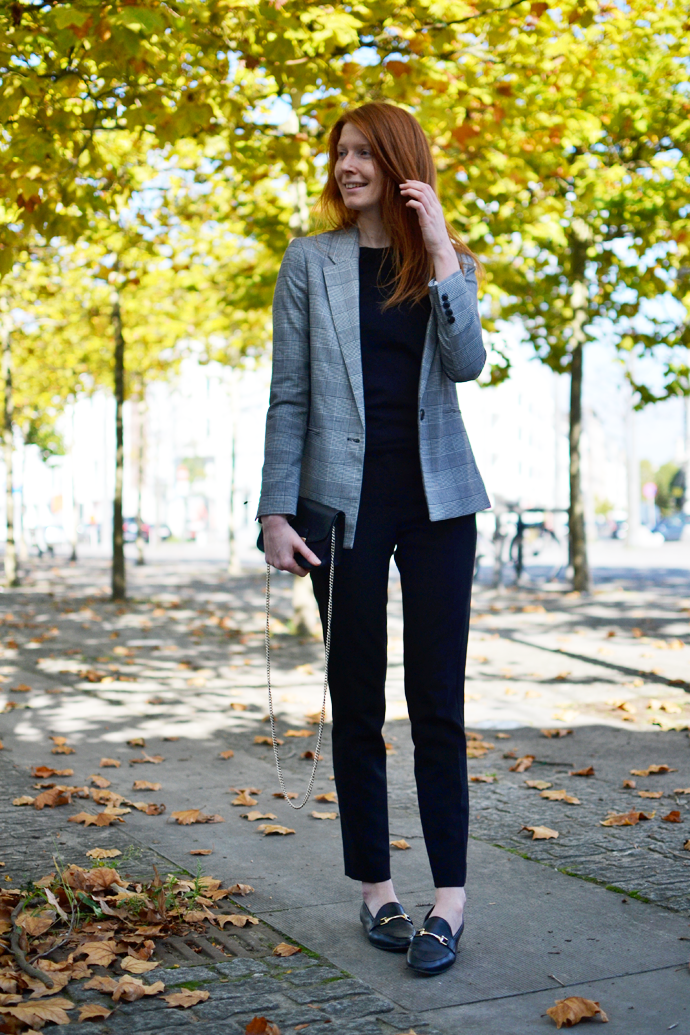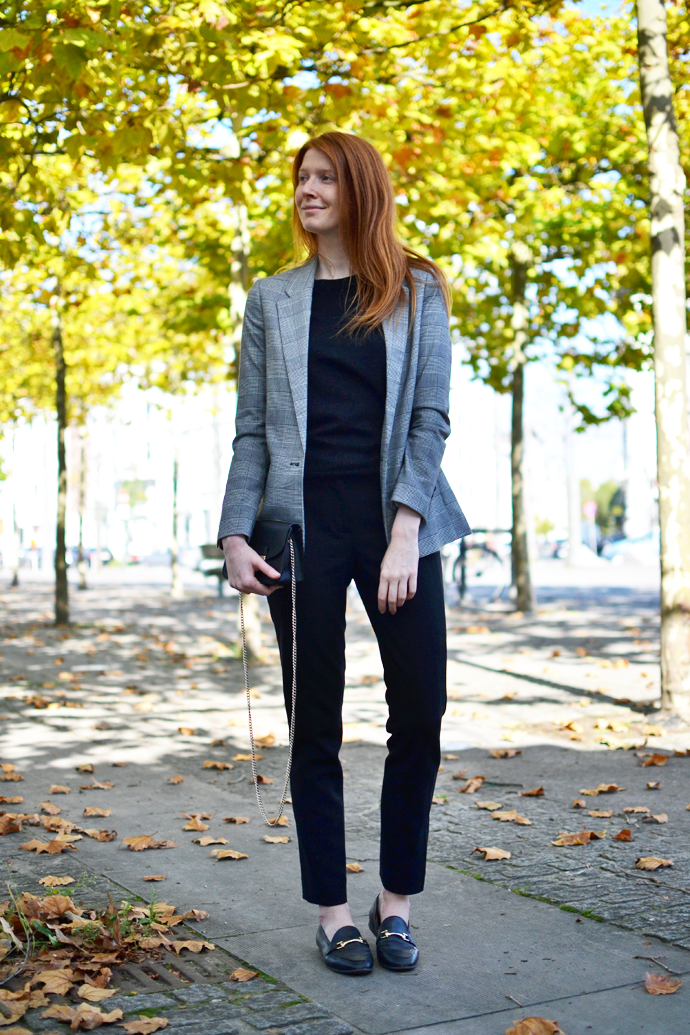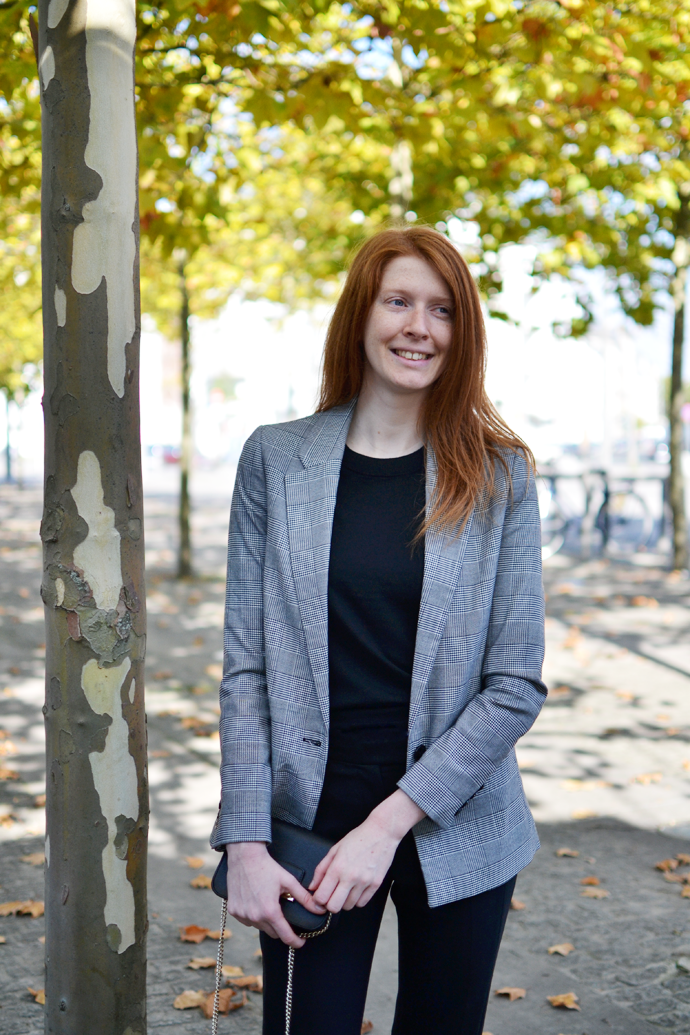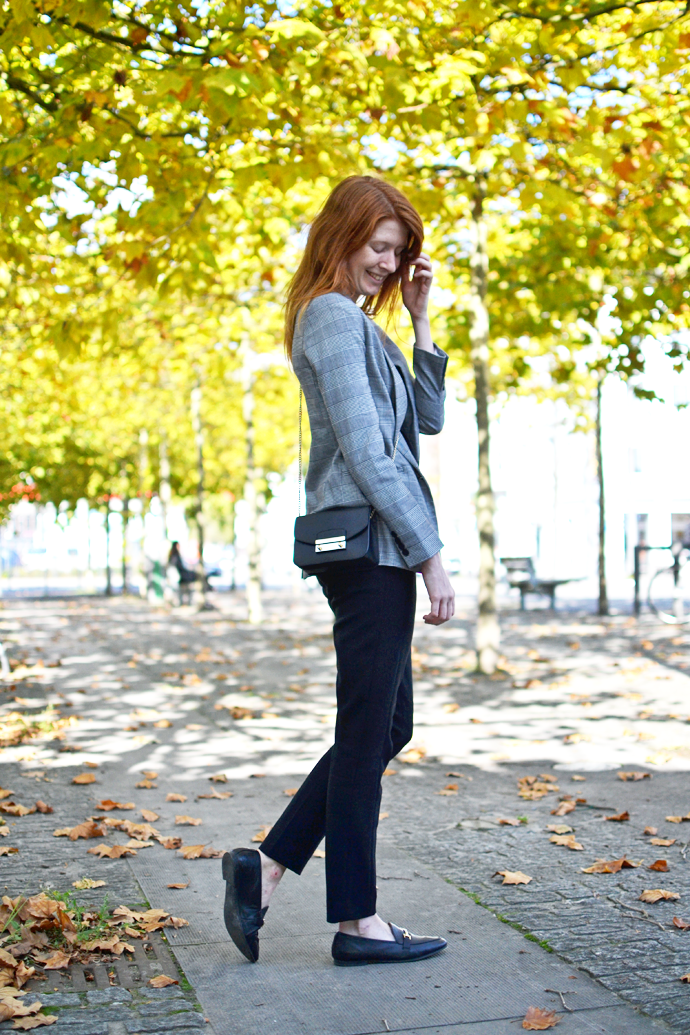 Me and my blazers, it's a never-ending love story. I have about ten. I think. Maybe more. And I wear them with love.
This season I really wanted to join in on the Prince of Wales trend, but didn't want to drop the cash for a large winter coat in the check print. I like the classic style, but I wasn't sure if the trend was just another Instagram-one-day-wonder and would feel very "October 2017" soon. Instead I searched and found a jacket that I could use as a transition piece in late fall and a layering piece throughout winter. Needless to say that with so many options to wear it, I've barely taken it off since I got it! I love how it plays up my Plane Jane looks such as this all black ensemble or my current favorite white blouse and black trousers outfit. I'm happy that I got it and might look for a newer, more durable version next year. River Woods and J.Crew have some mighty fine options!
Life has been a whirlwind the last few weeks. If you follow my social media channels you might have seen that I've traveled to Gdansk, London and Madrid in the span of one month. Besides the travelling I've been meeting up with friends and attending blog events on week nights all while working extra hours at work to keep up. Hence the silence over here, haha. Madrid was the last trip on my agenda for 2017 and with that I hope I can find more time to write blog posts again. I have truckloads of content lined up for the next few weeks! From outfits to more beauty posts, giveaways, Holiday gift guides and of course an abundance of travel-related blog posts, I have it all… unedited and unwritten. Just looking at my concept folder makes me want to run away screaming, haha. BUT, I will survive. I always do!
Outfit details
blazer: Bershka | top: J.crew | trousers: J.Crew | shoes: Sacha (c/o) | bag: Furla