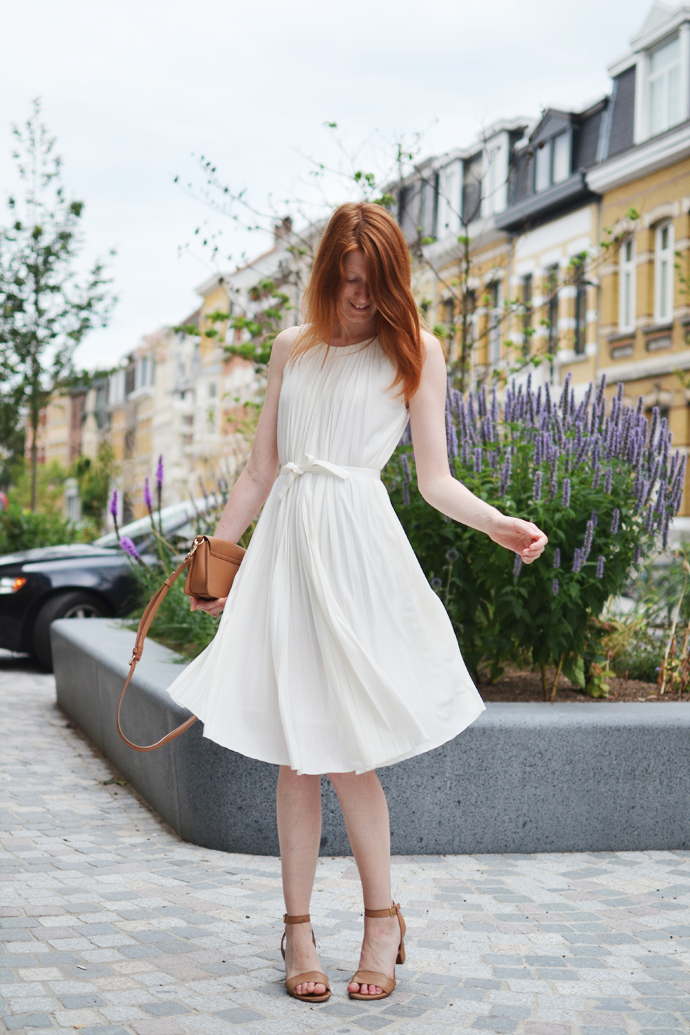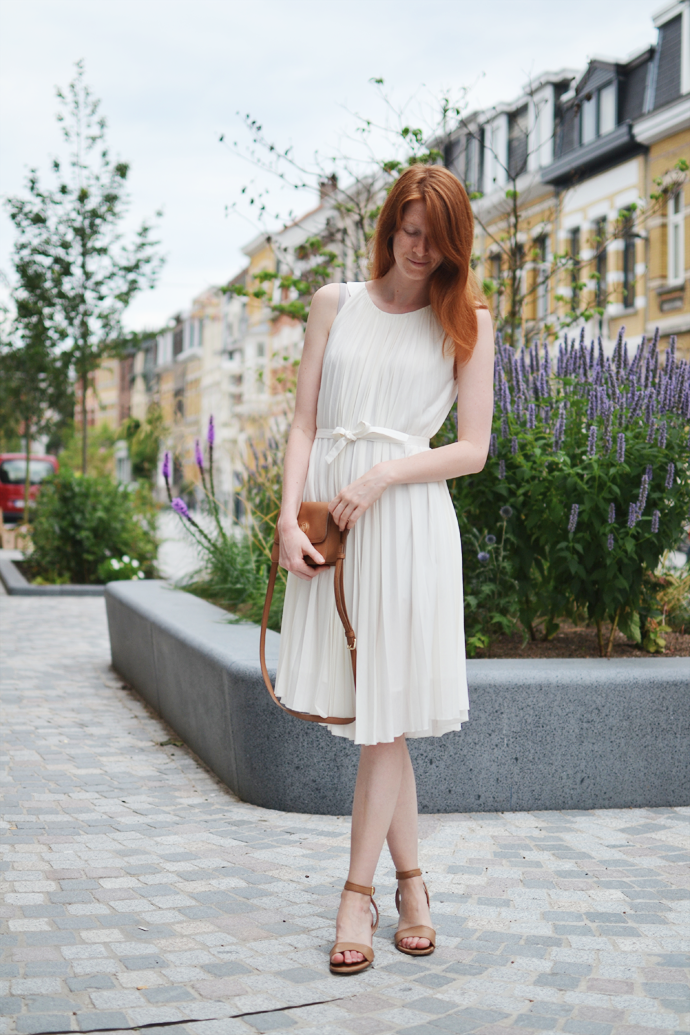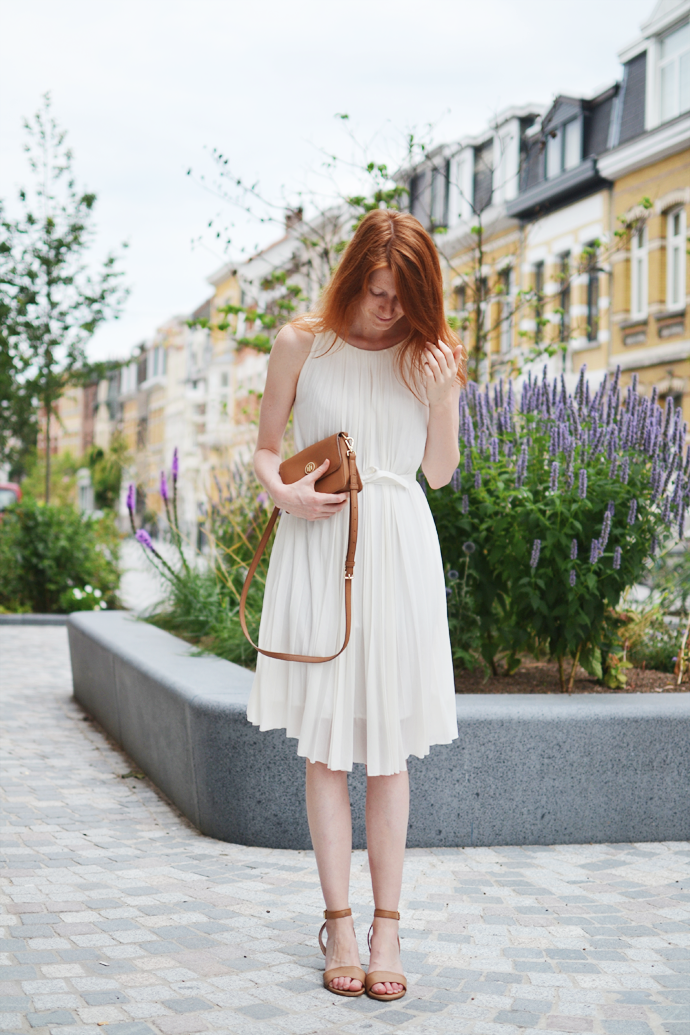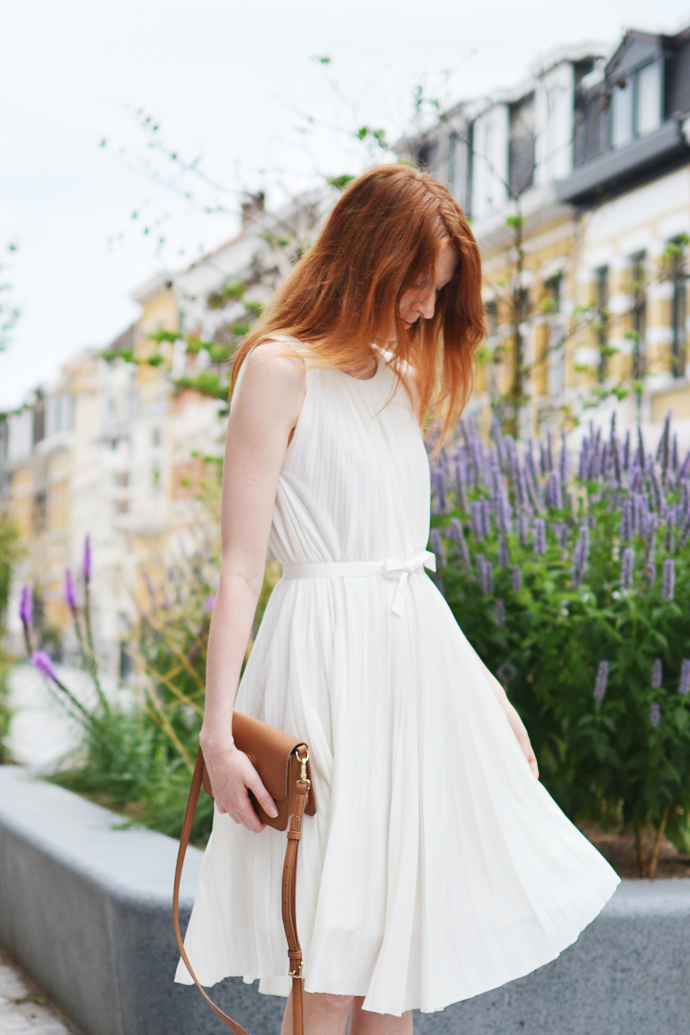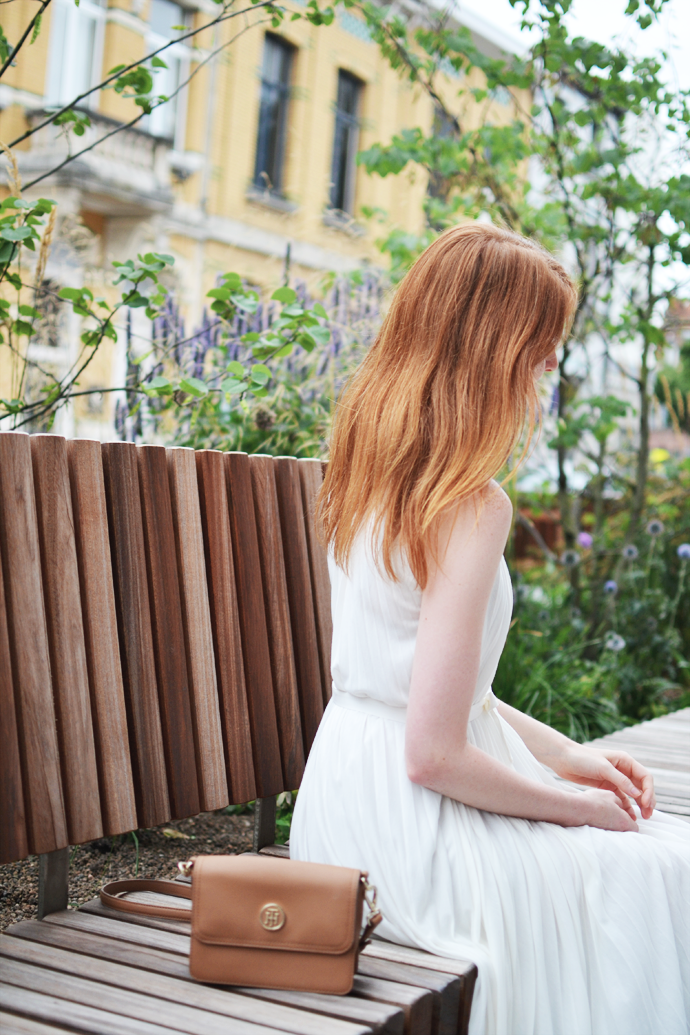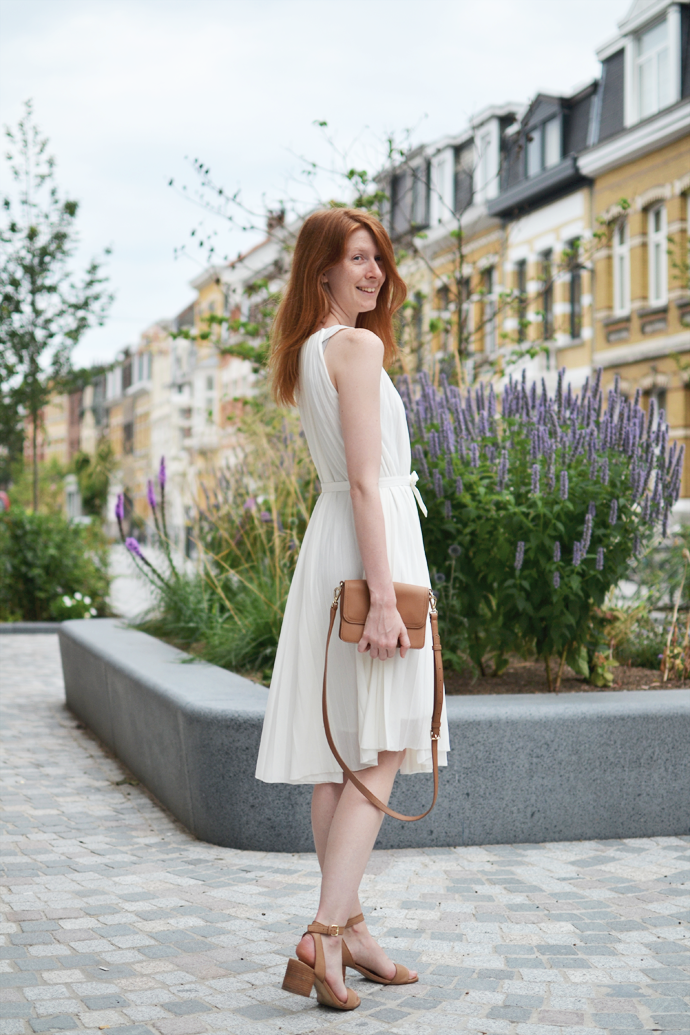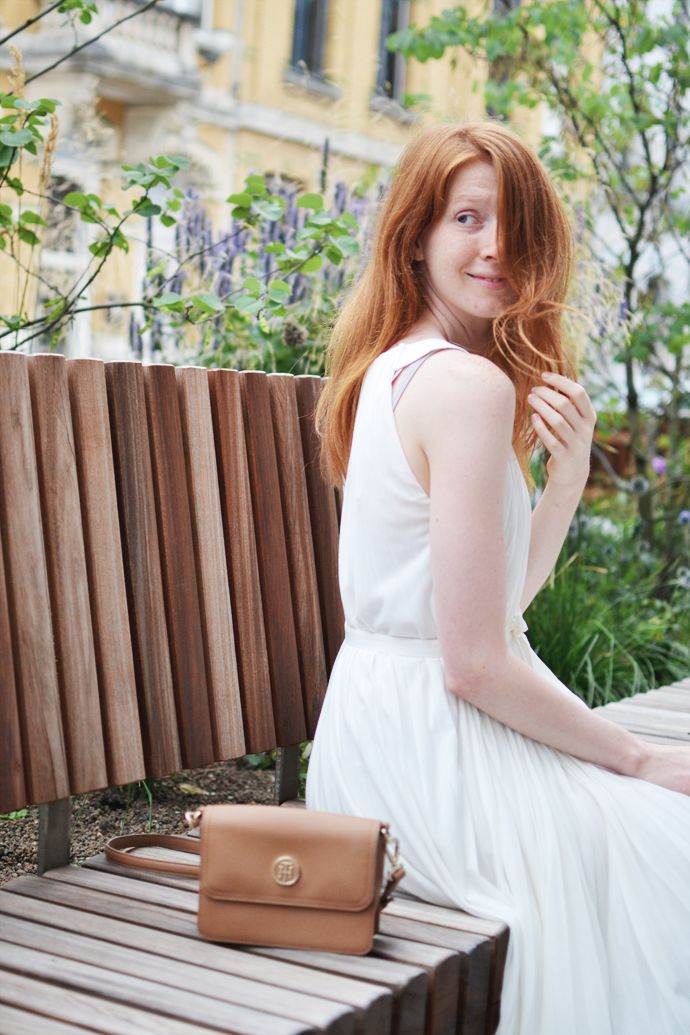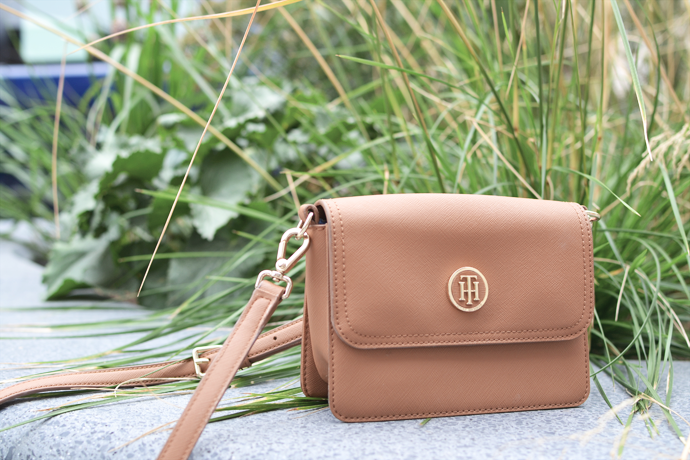 dress: Scapa | shoes: Aldo | bag: Tommy Hilfiger (c/o – SKM)
Tall, skinny, long-legged, local record holder in quick-walking. You can call me a lot of things, but one thing that I've never been is elegant. From my childhood on I've been told that I have the agility of a plank. A tall, thick, hardwood plank. The kind of plank that doesn't bend unless you saw it in half. Yep, that's me!
I've always admired the souplesse of a ballerina, the leniency of a yogi, the flexibility of a gymnast. Oh, the lean people! They move in mysterious ways. When they walk its almost as if they dance forward, as if there are invisible clouds under their feet that they bounce off of. Their joints twist gracefully in ways that mine never have and probably never will, no matter how many times I try to learn how to tango or do the Cow Face Pose. I recently joined my first yoga class and had to laugh at myself in the mirror. Instead of relaxing I was worrying how I was going to twist my body back into a normal position after somehow managing to bend into what the teacher called the King Pigeon Pose. Who even comes up with those yoga poses?
I'm a stiff and clumsy person but luckily for stiff and clumsy persons there are a few easy ways to trick people into thinking that we are graceful. My favorite trick? Dressing gracefully! We all know that looks can be deceiving and this off-white pleated dress from Scapa Sports is my new favorite form of deceit. It's light, airy and swirls around me with the gentlest breath of wind. The Greek-style neckline and beautiful pleating make me feel like a Greek goddess whenever I wear it. When I first tried the dress on in the shop the shop assistant said exactly what I wanted to hear: that I looked elegant, soft and even a little fragile. I don't think I've ever decided on an expensive piece of clothing so fast!