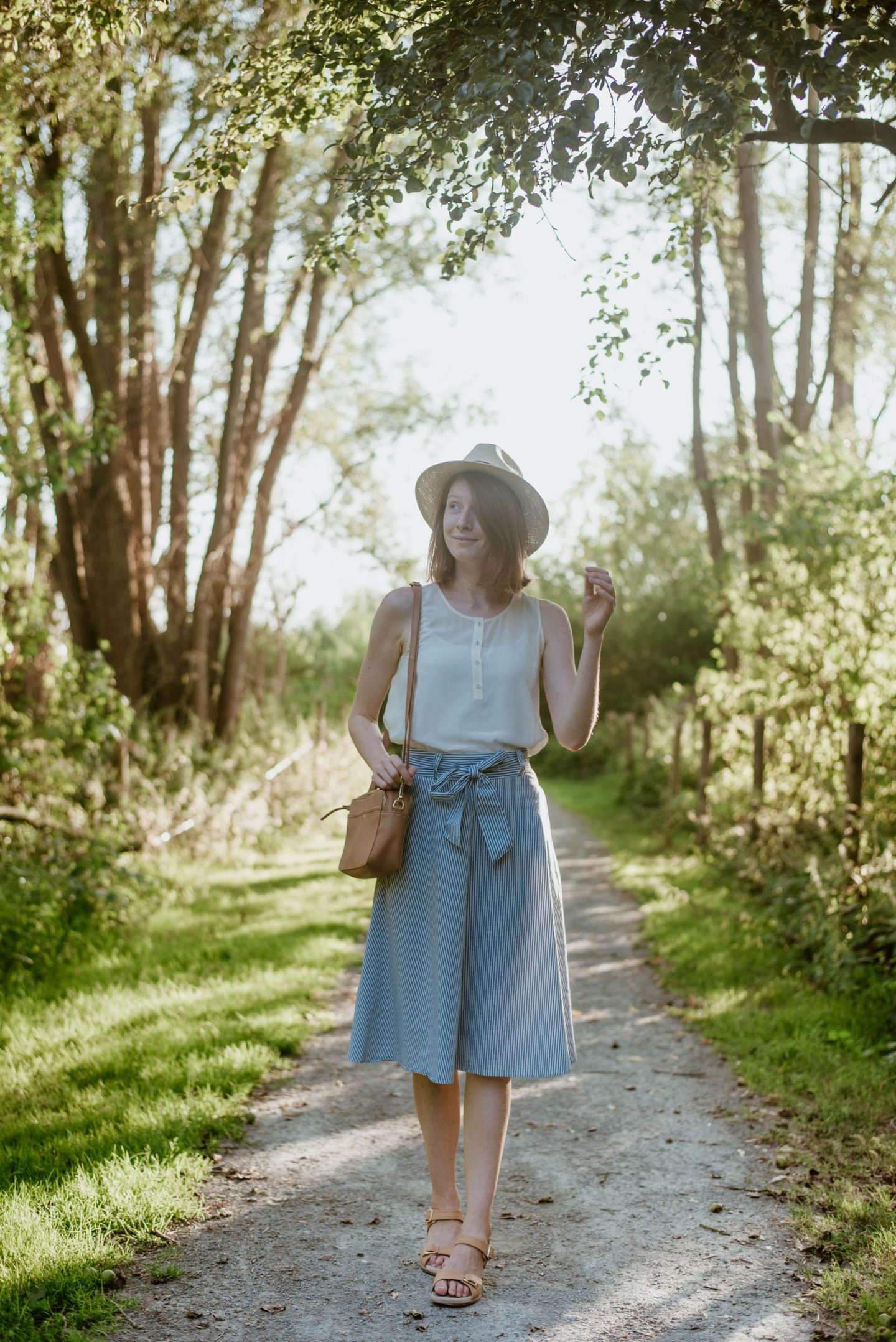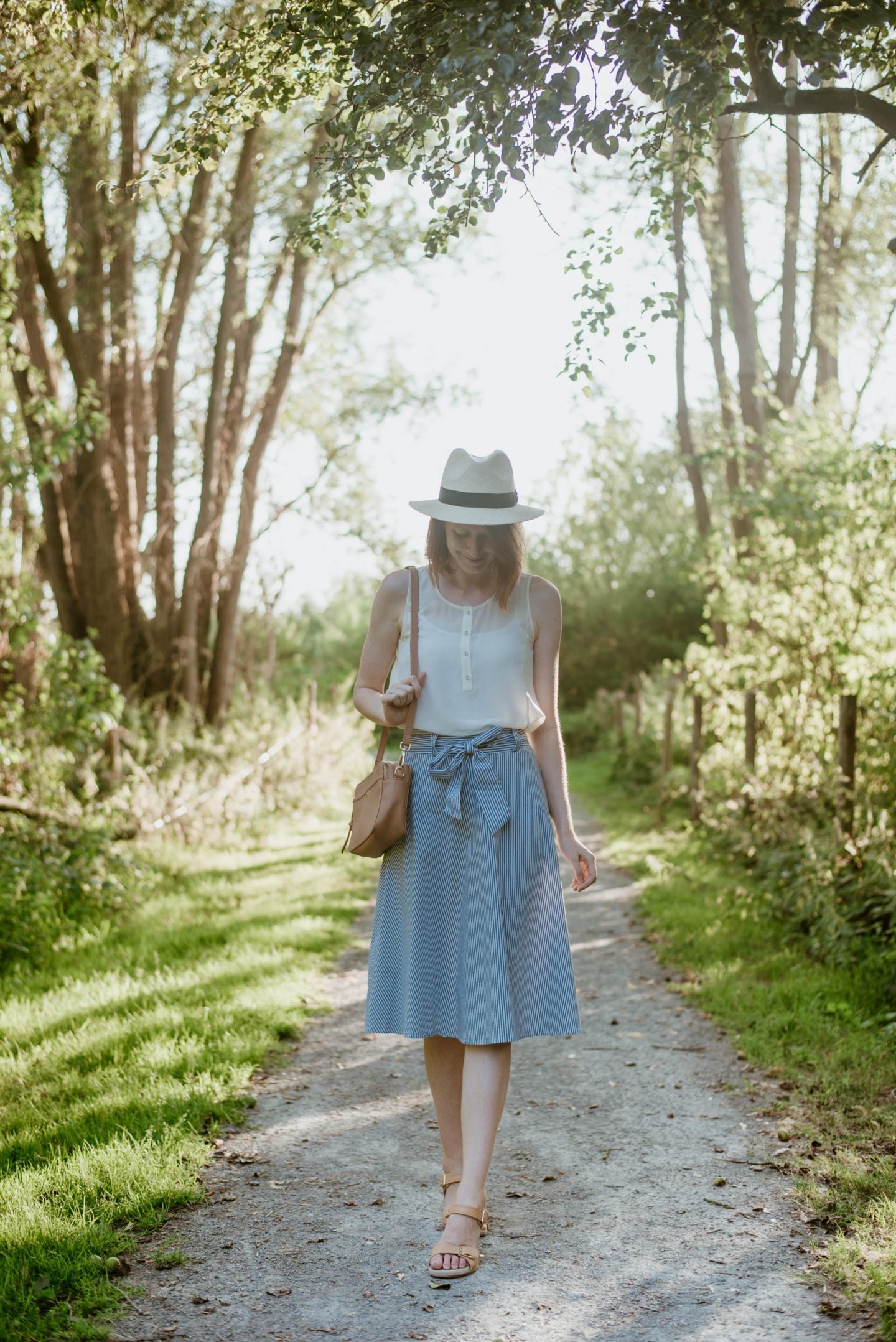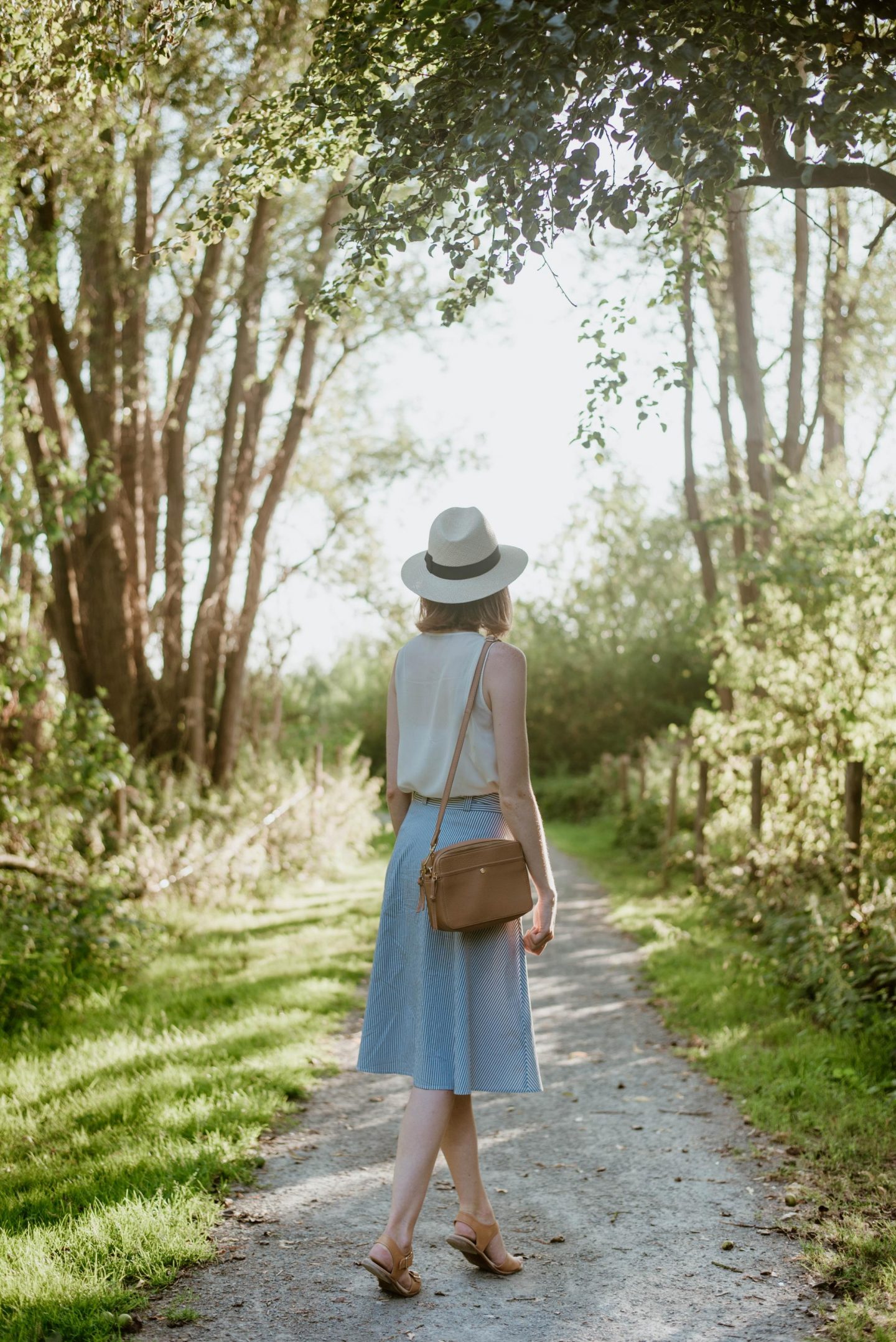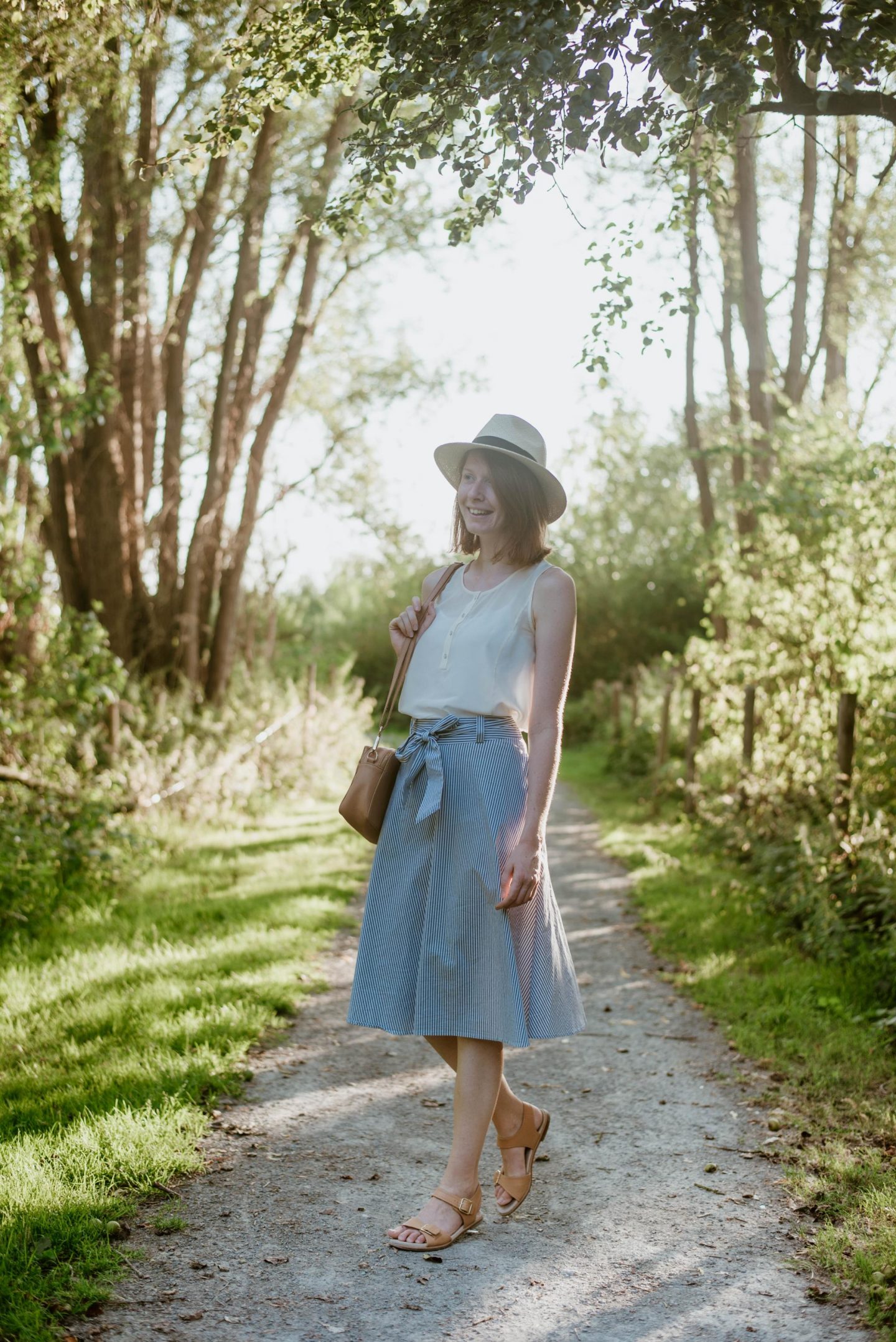 It was early September and I still had so many of my favorite summer looks that I wanted to shoot for the blog. I am terrible at planning shoots and having people to help with the camera. Even after all these years, I still can't get my content up timely!
While everyone was already posing between pumpkins to show off the newest Fall arrivals, my boyfriend and I set out to a lush and green location to shoot my most favorite summer looks for the blog. It had rained all day, but the skies were clearing up and I crossed my fingers for a bit of golden light during sunset.
I dressed up and toted two spare outfits around our local park, but every single location we visited felt off. The shadows were too harsh, the light wrong, the ground wet, too many people, children riding bikes, a festival tent in the middle of the meadow,… . We had almost circled our way back to the car when I noticed a faint golden glow peaking through the leaves. I made my boyfriend drop everything and shoot no less than 211 photos in under 10 minutes, haha. Got to get that good light!
I was a bit sad because we hadn't found good locations to photograph my spare outfits ( I often shoot in bulk!), so my boyfriend suggested looping around a small path again to see if the light had changed. And then the sun came down just to that point where the light hits the camera at just the right angle and we managed to get the next set of photos. I freaking LOVE them. There was no time to change into a spare outfit though, because the sun was setting so fast haha. Still thought these photos are worth sharing!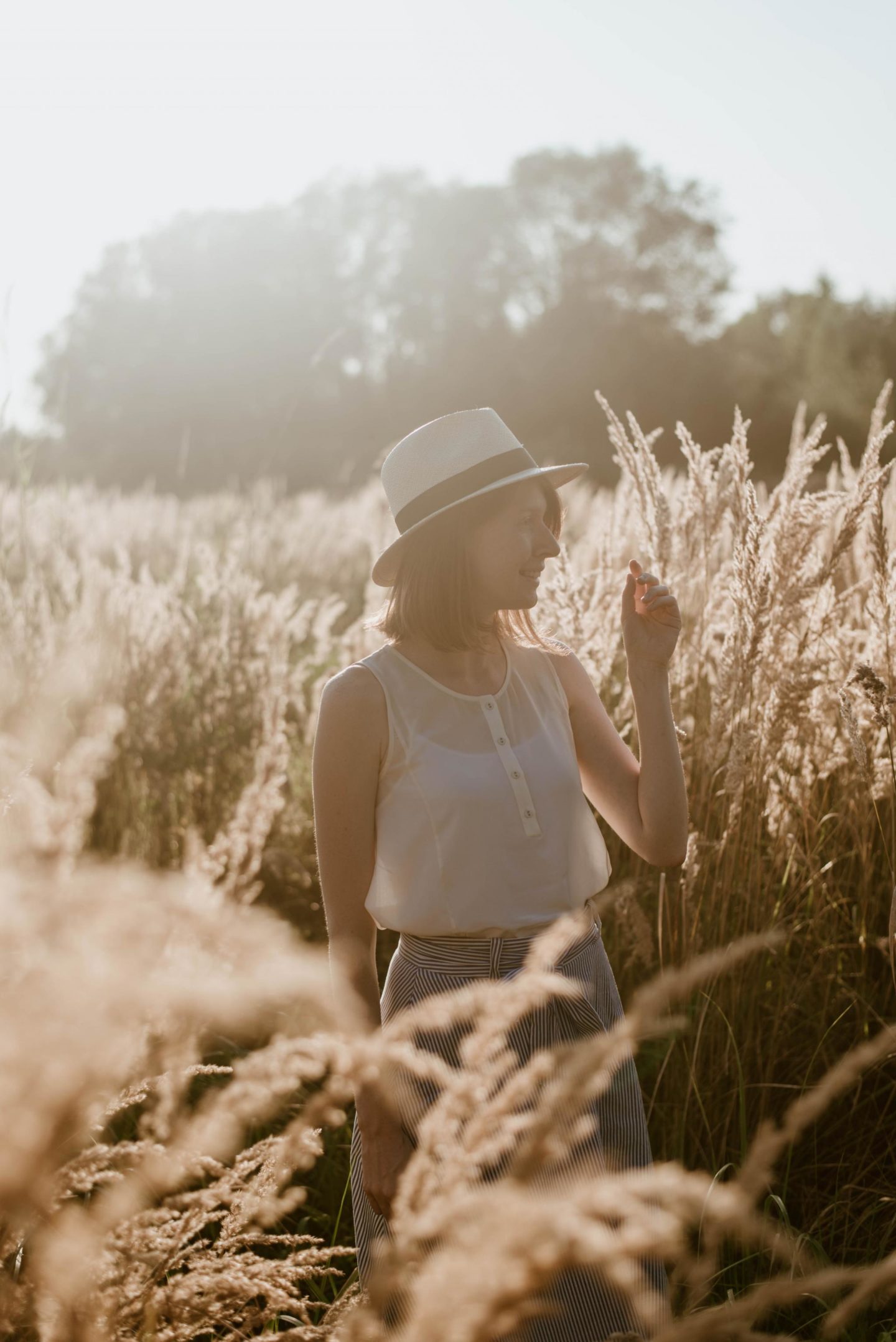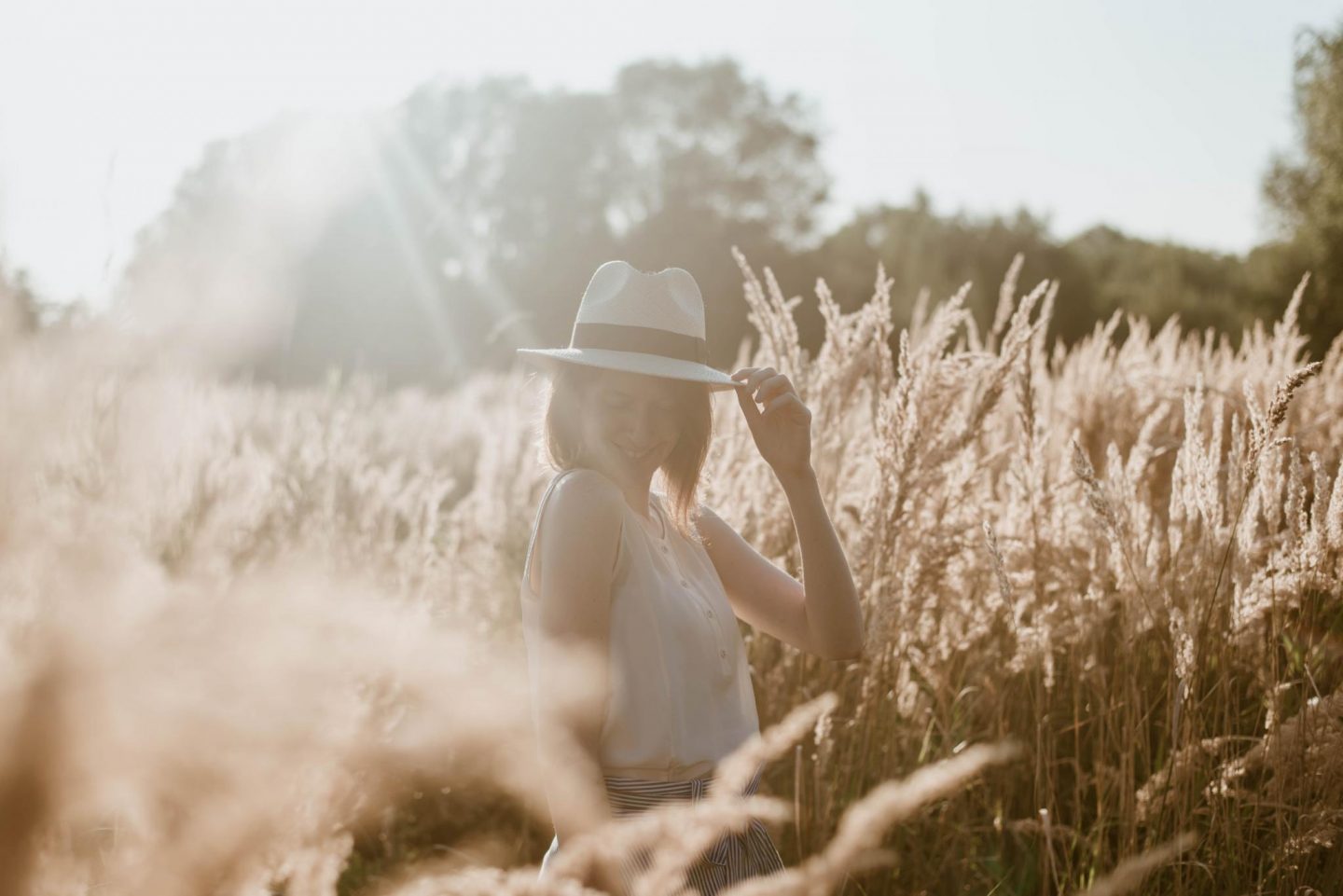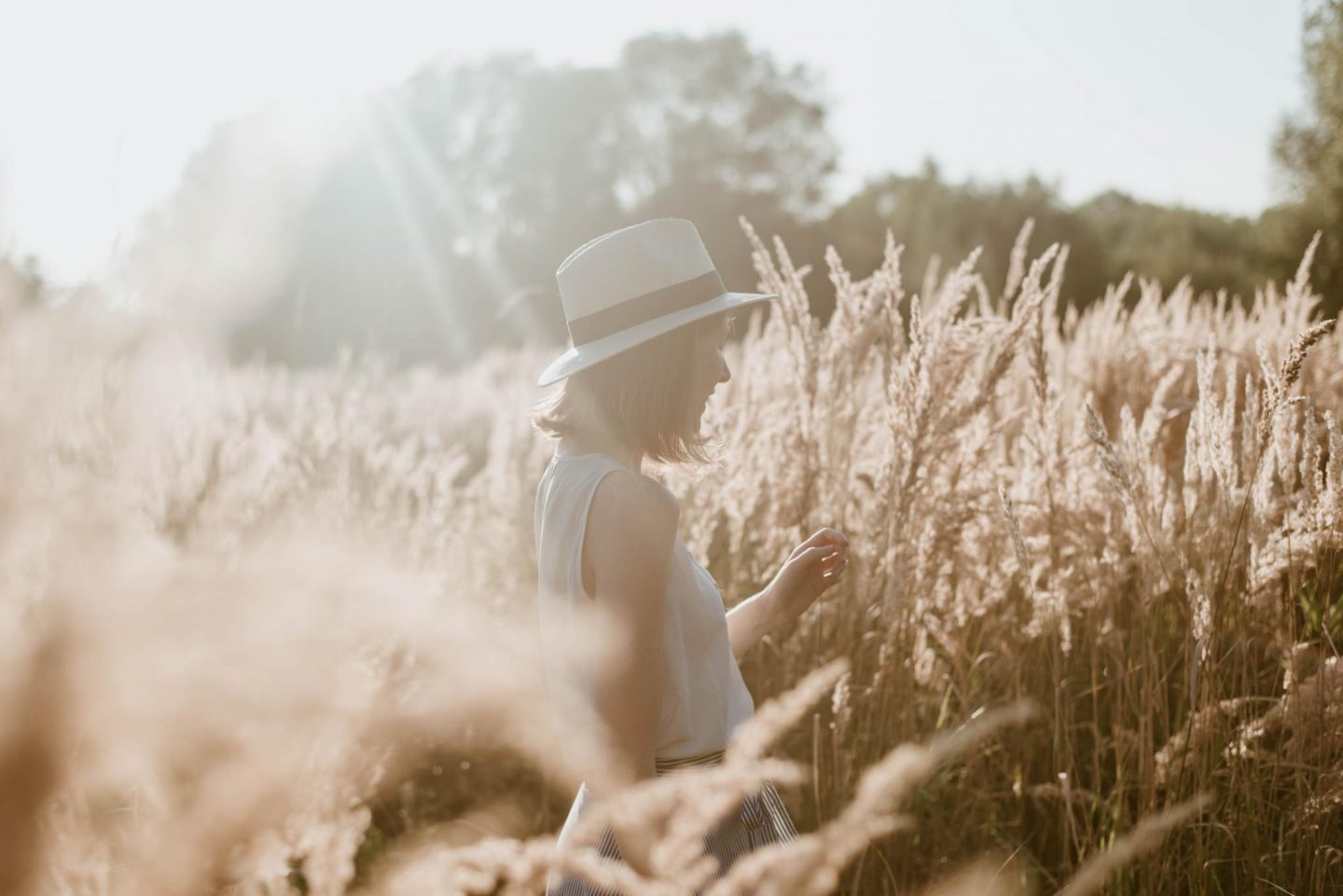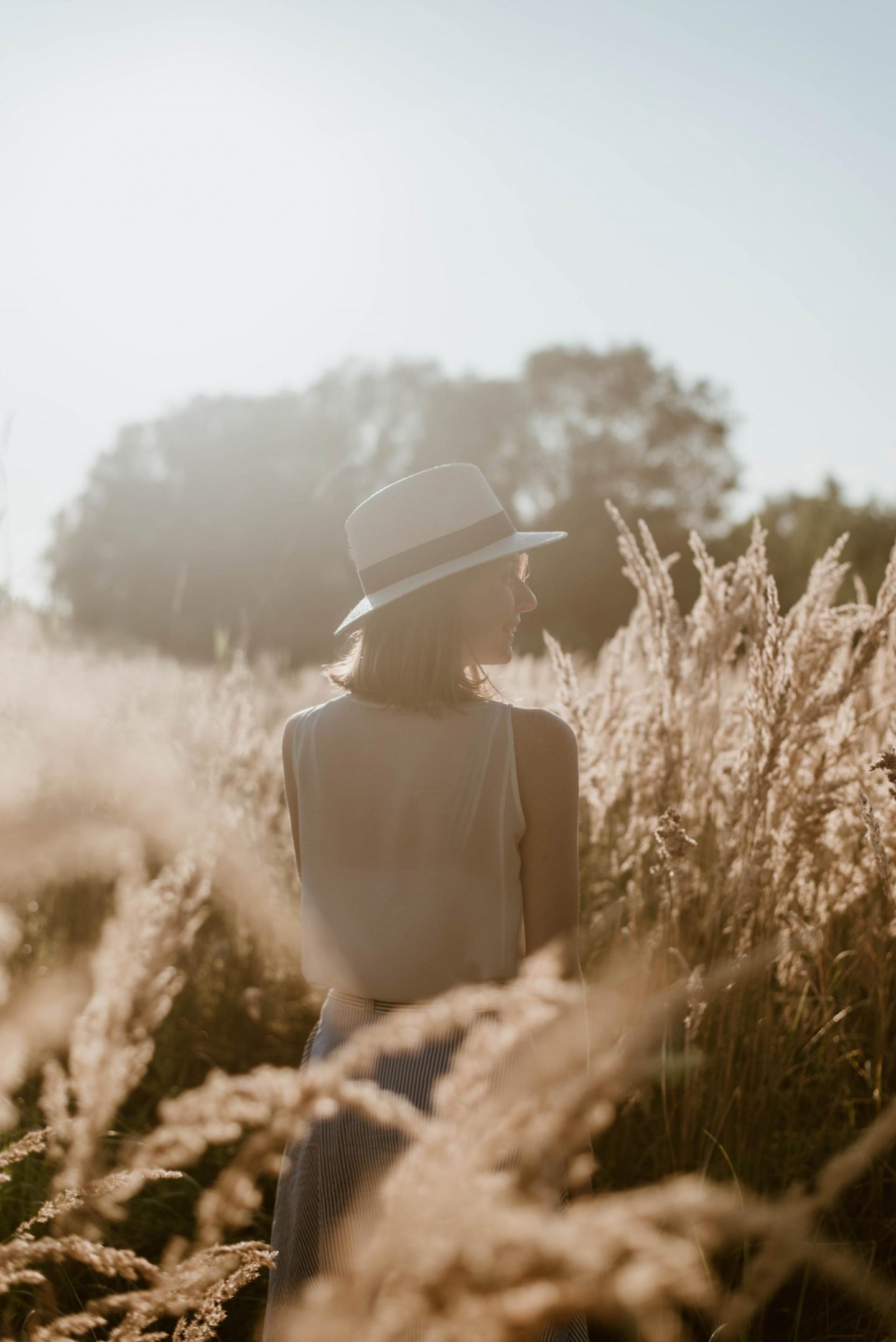 OUTFIT DETAILS
blouse: Comptoir des cottoniers
cami: Wallmart
skirt: Comptoir des cotonniers
sandals: Clarks
bag: Veritas
hat: Stetson