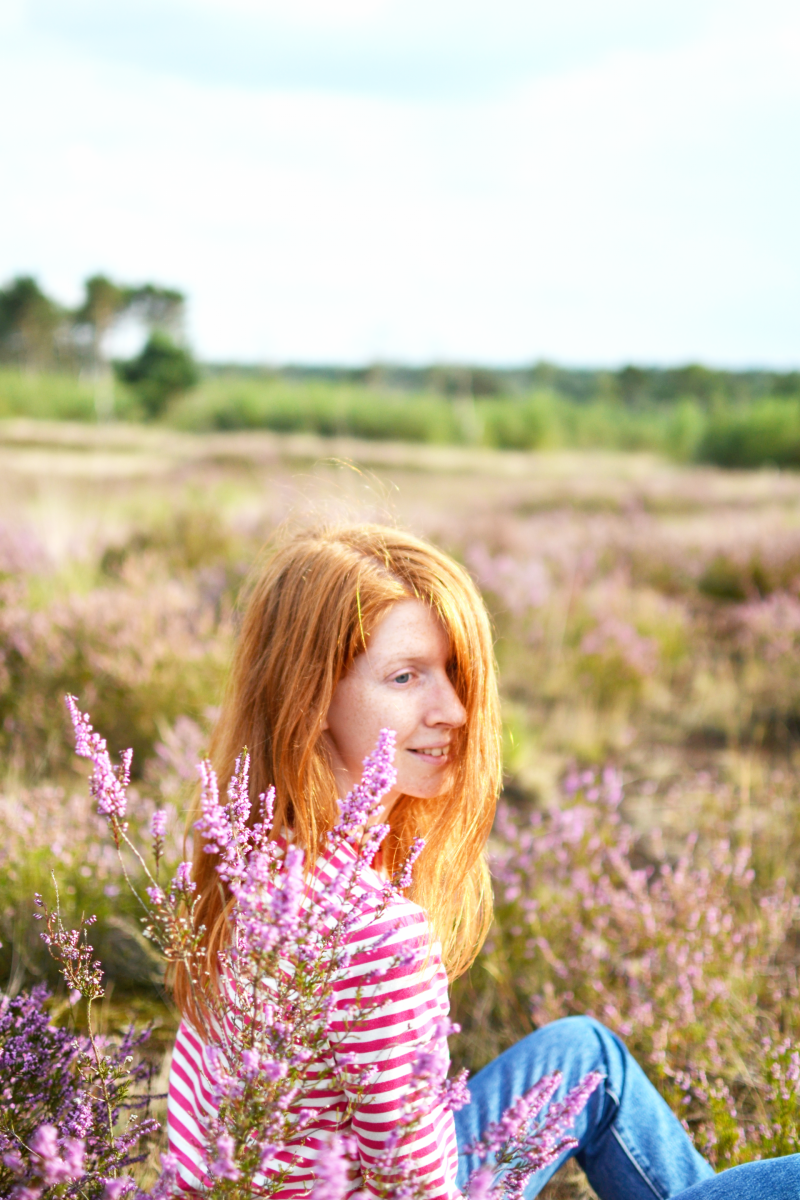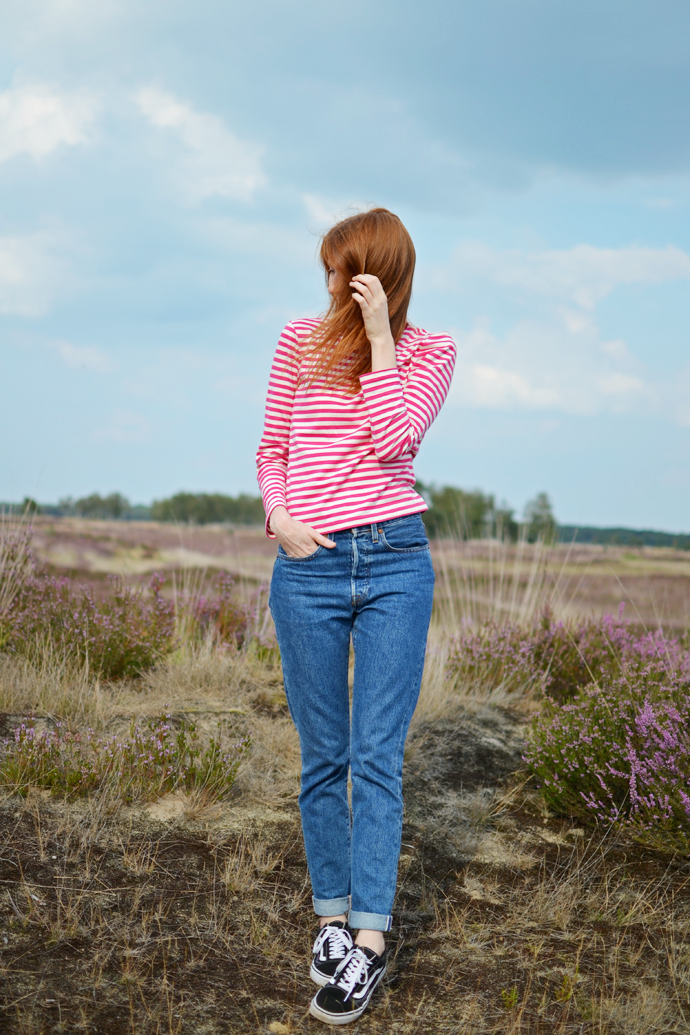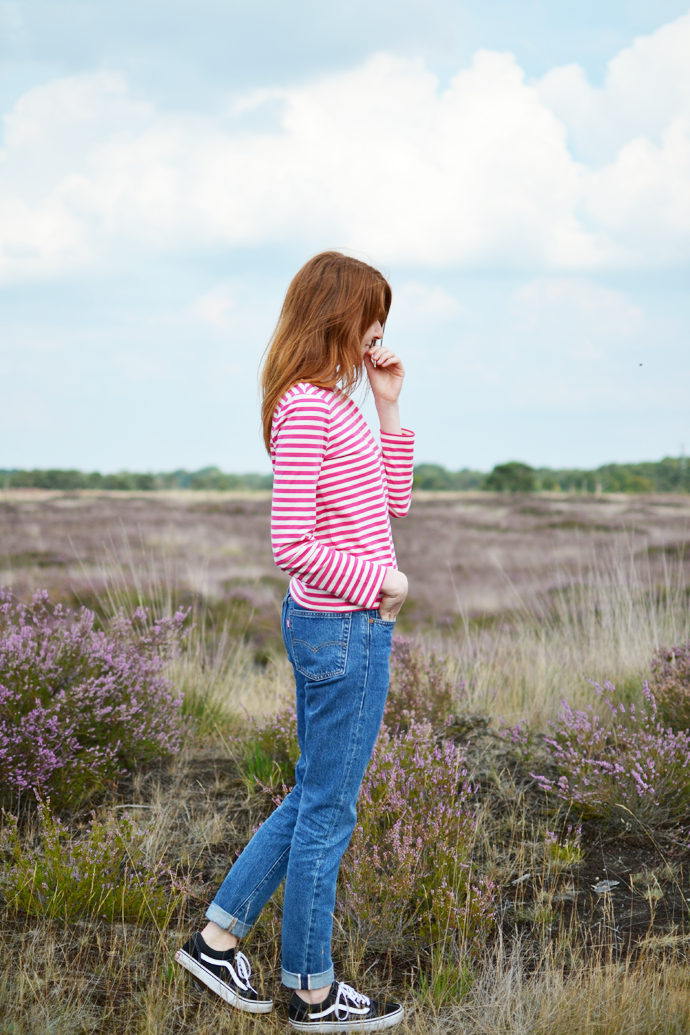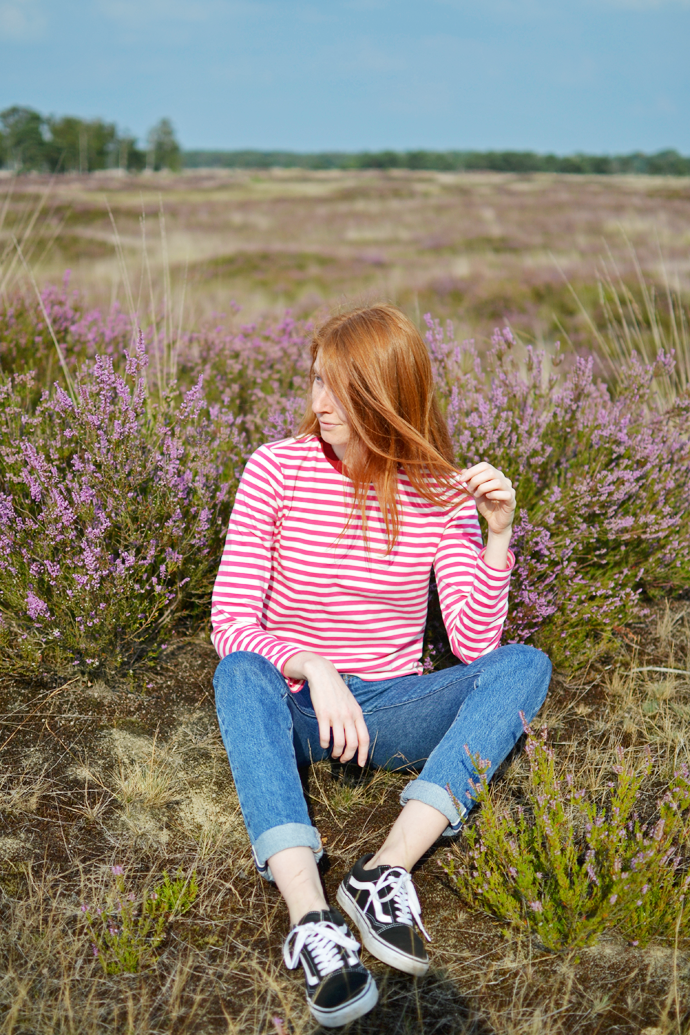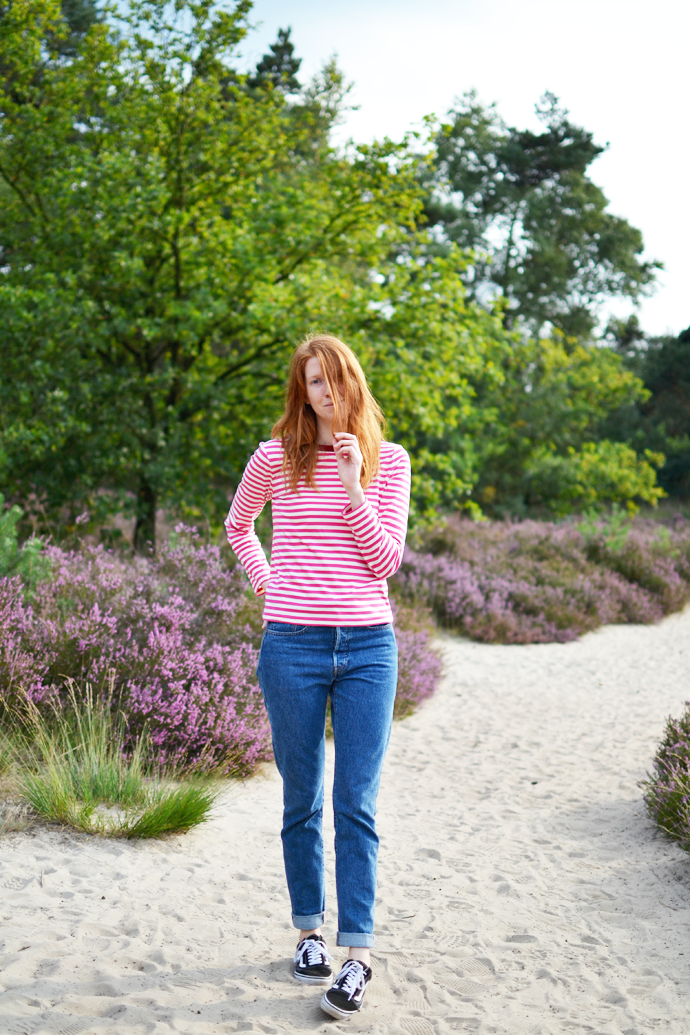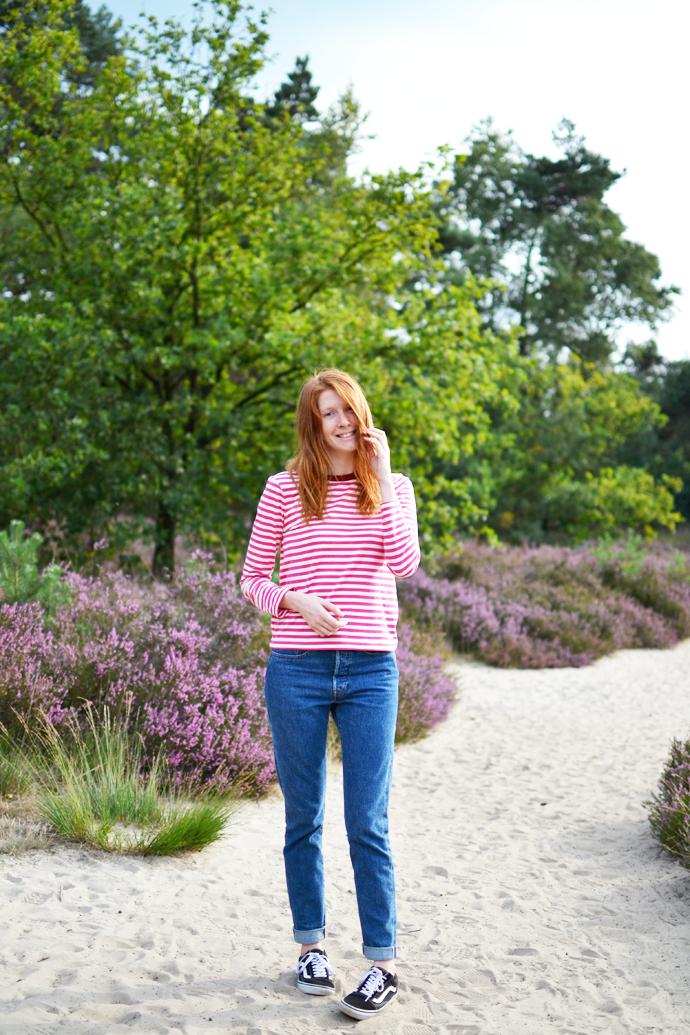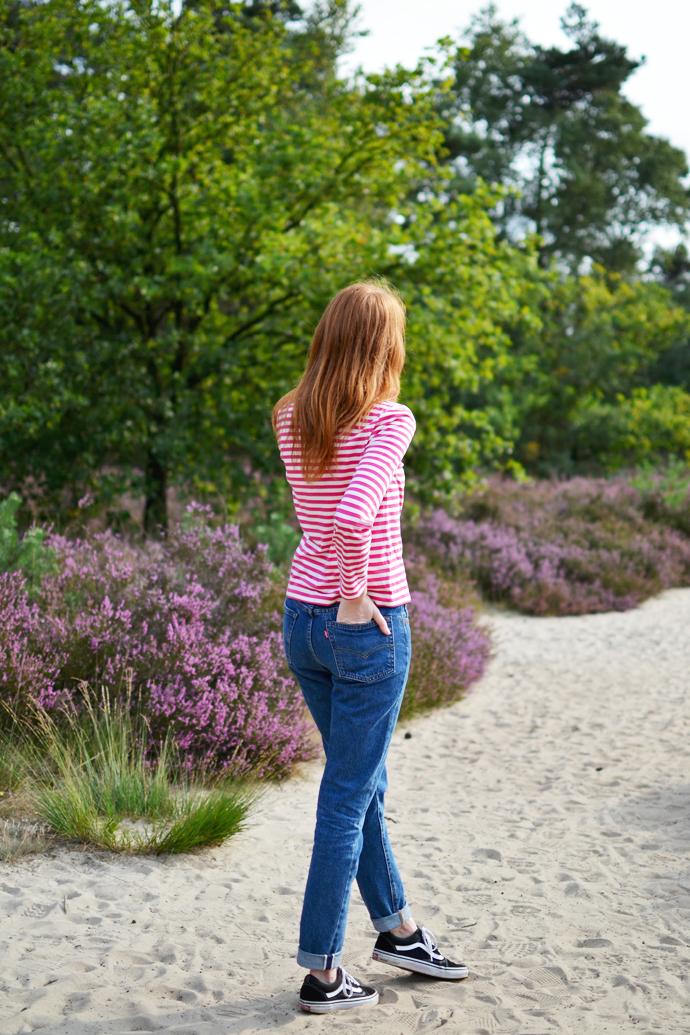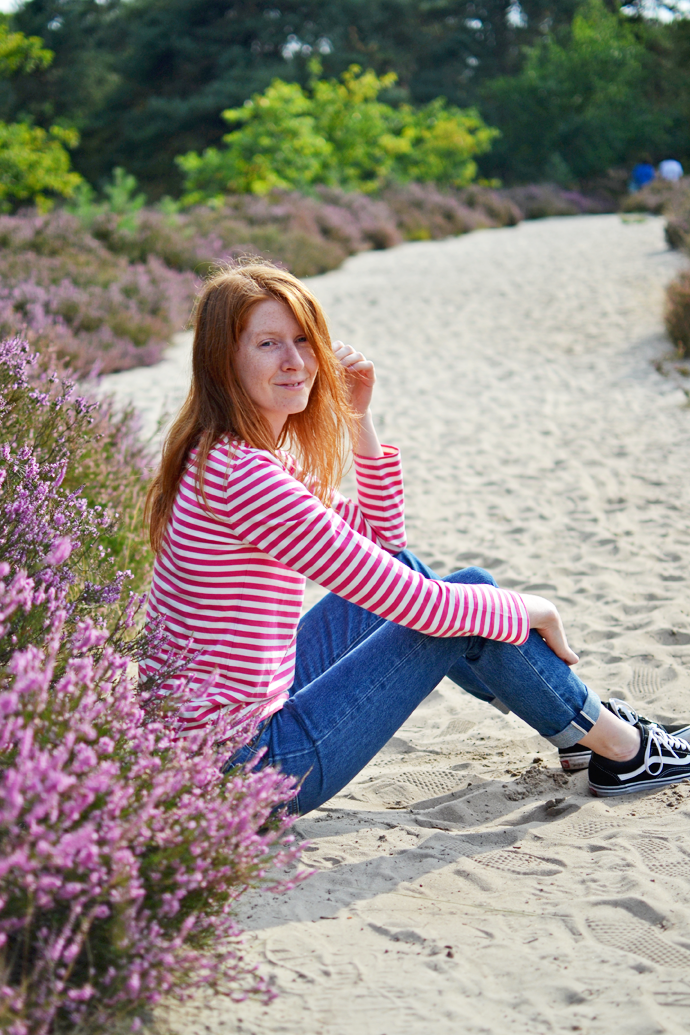 top: & Other Stories | jeans: Levis | sneakers: Vans Old Skool
I love the shift in nature between summer and fall. That moment in time where the lush green leaves gently fade to yellow, the sunlight gets less bright and the air gets crispier. One of my favorite places to go at the end of summer is the heath, because while the flowers are withering and the greens go brown, the purple bushes on the heath go into full bloom. It's a truly magnificent sight. Bees are buzzing all around and there's a sea of purple as far as the eye can see.
And it turned out to be the perfect location to shoot my new hotpink striped top!
I don't really like pink, but for some reason this season all I've been wanting to buy is really bright pink things. I suddenly find myself picking up pink scarfs, sweaters and even blazers while I'm out shopping… . But before spending too much on a trend that I'm not so sure off, I thought I'd try a simple top first. You might remember this one from the & Other Stories round-up that I did a while ago. I couldn't help myself and got it right after writing that post. For €30 I couldn't do much wrong. The thing is… I think this top is the start of a new addiction.