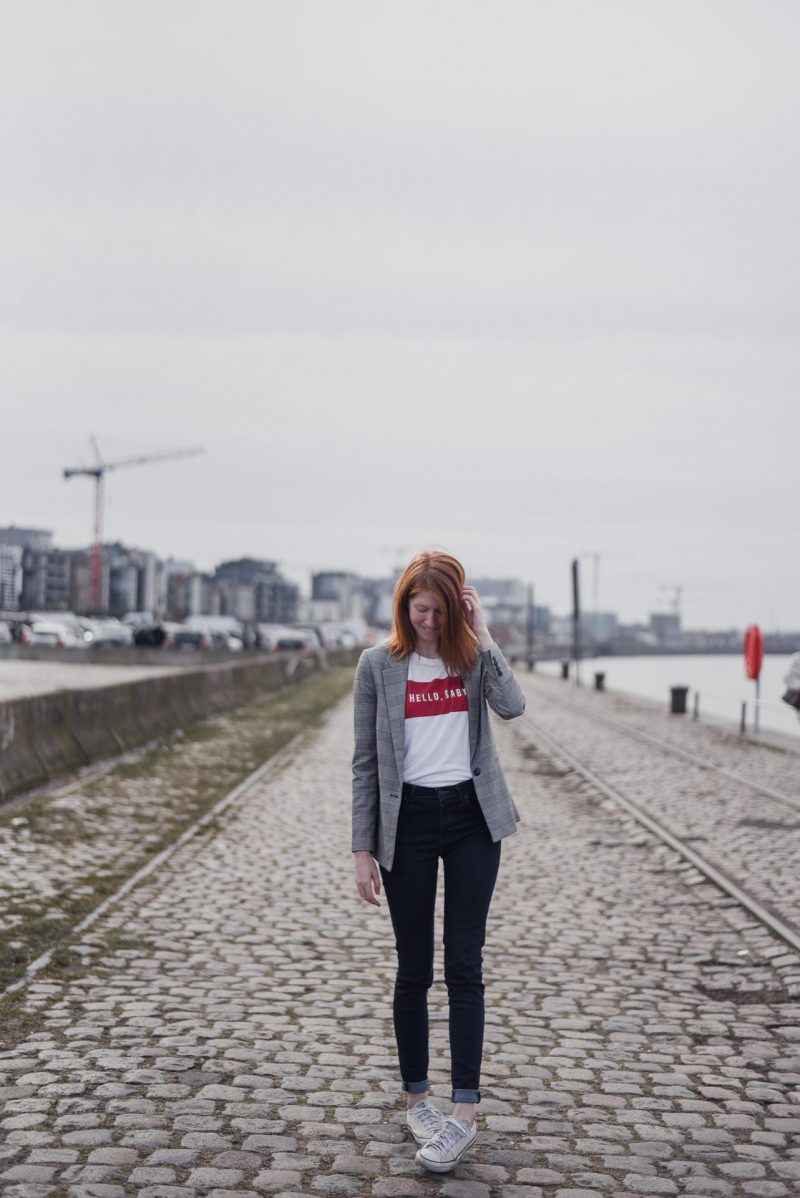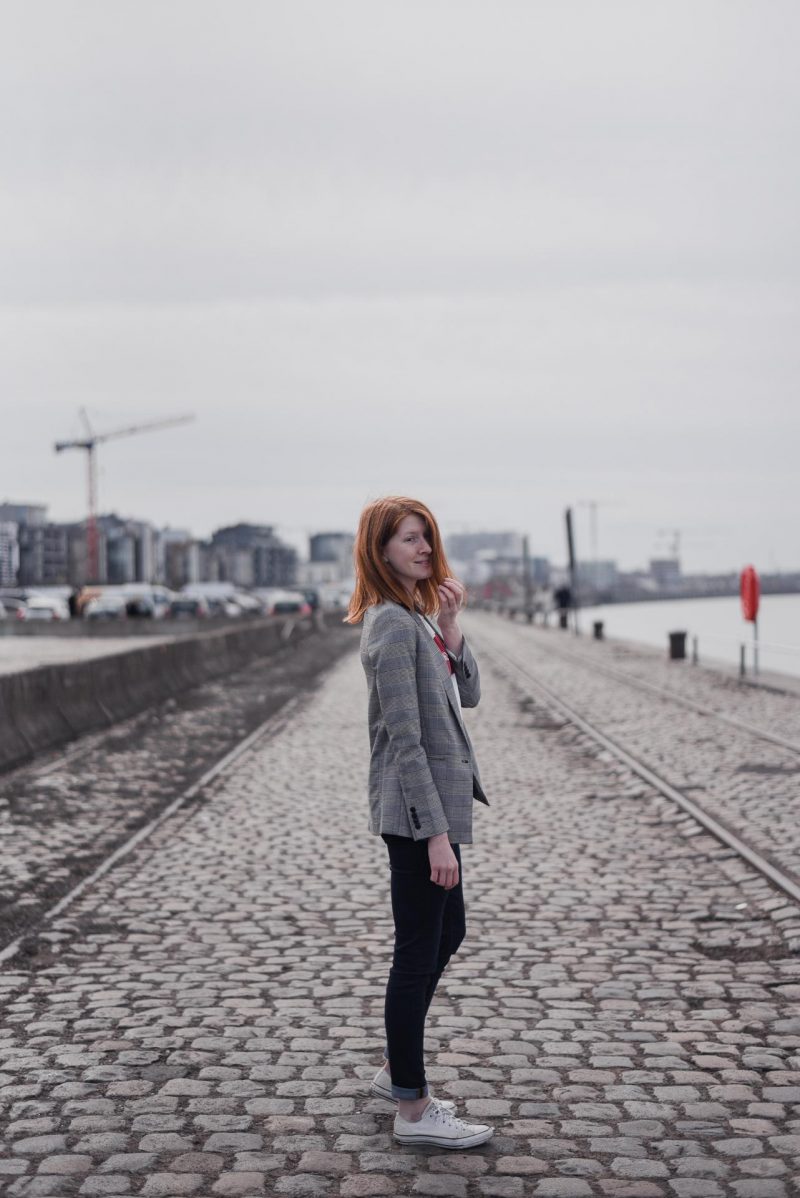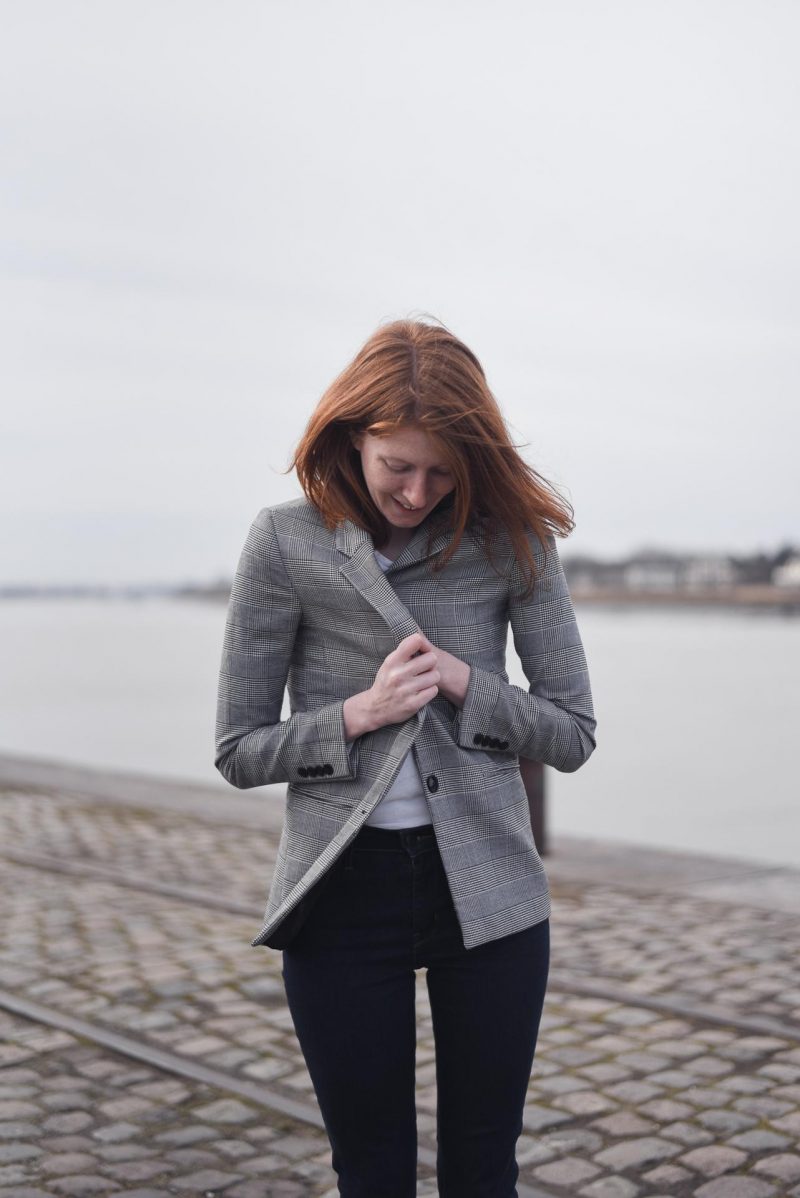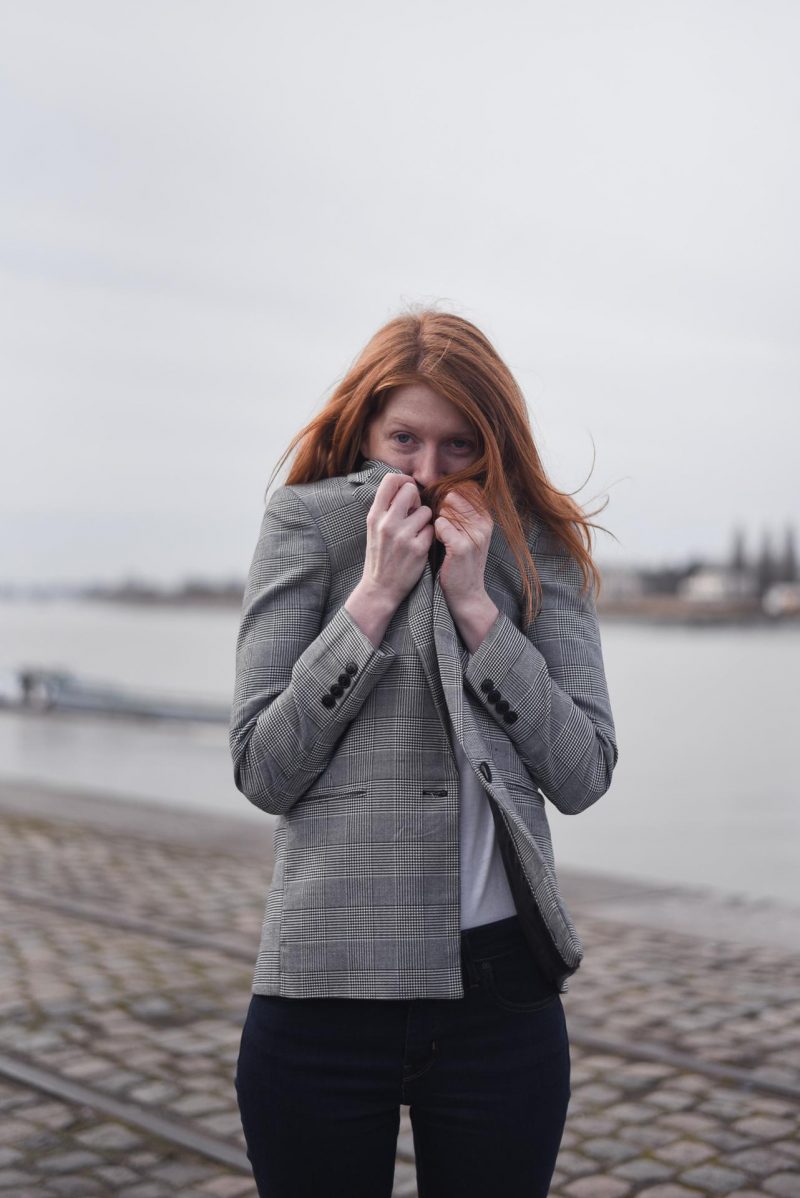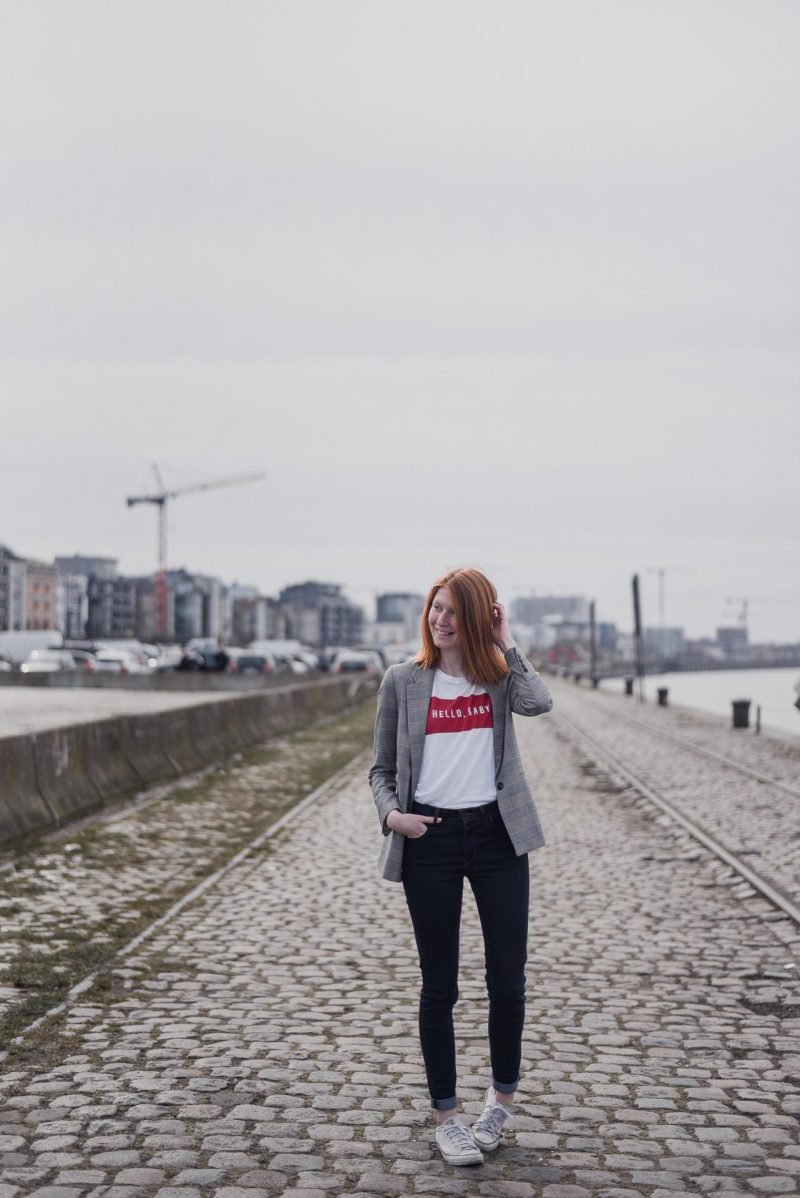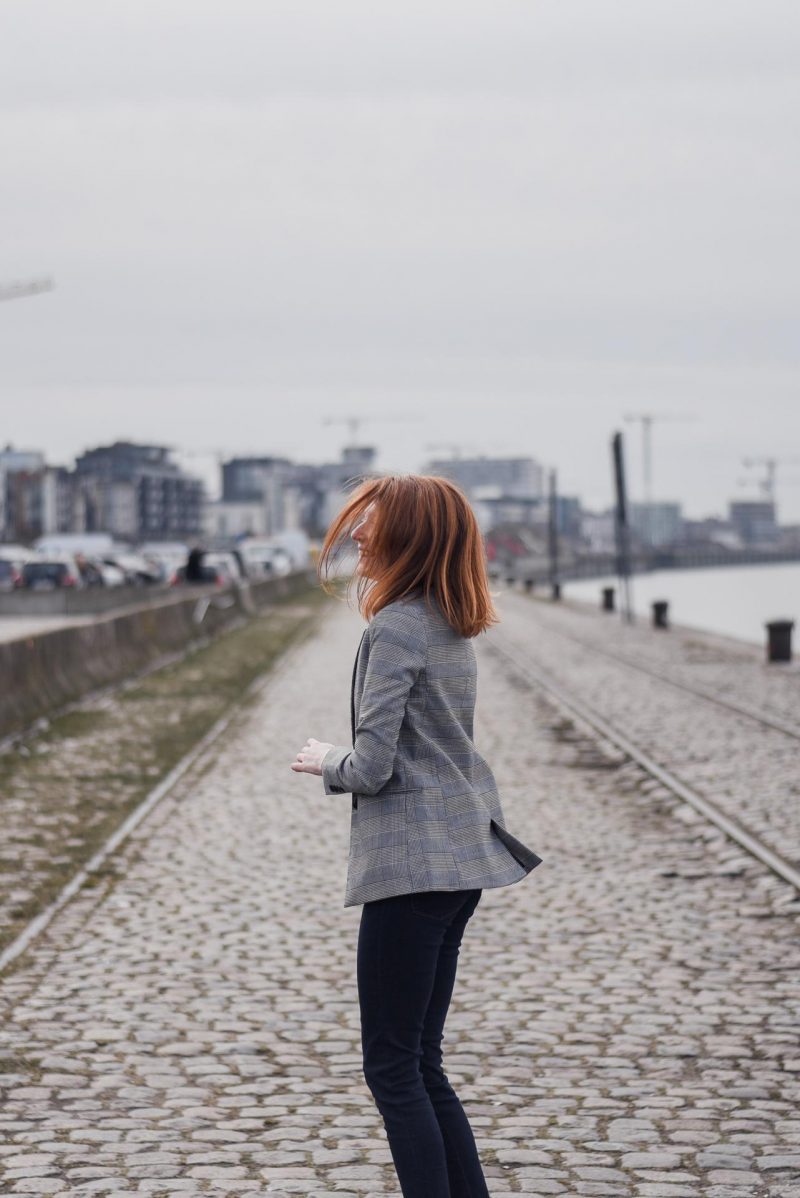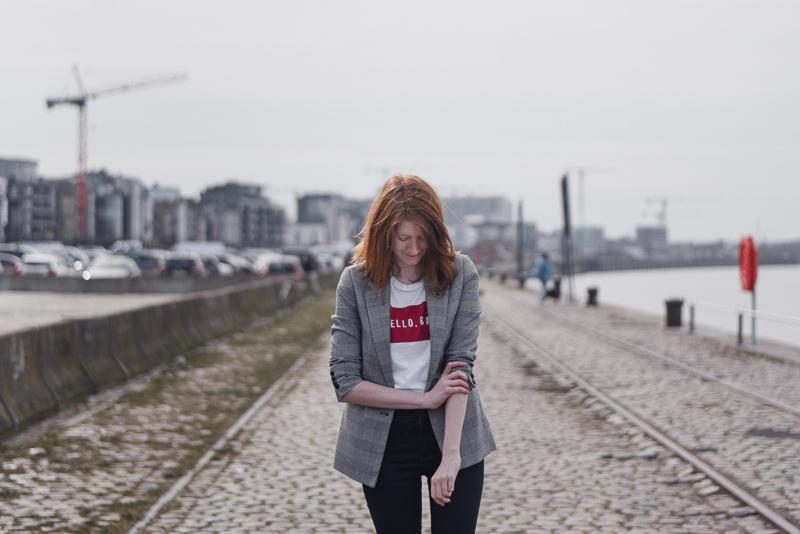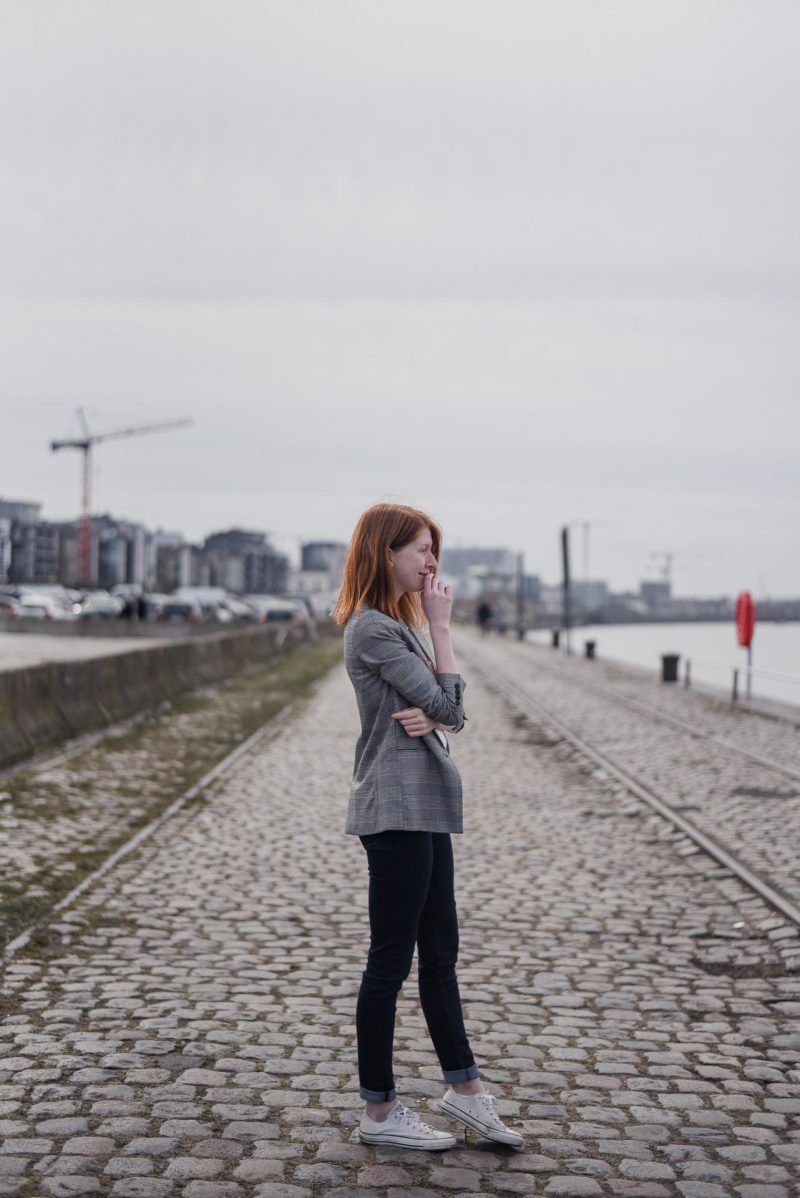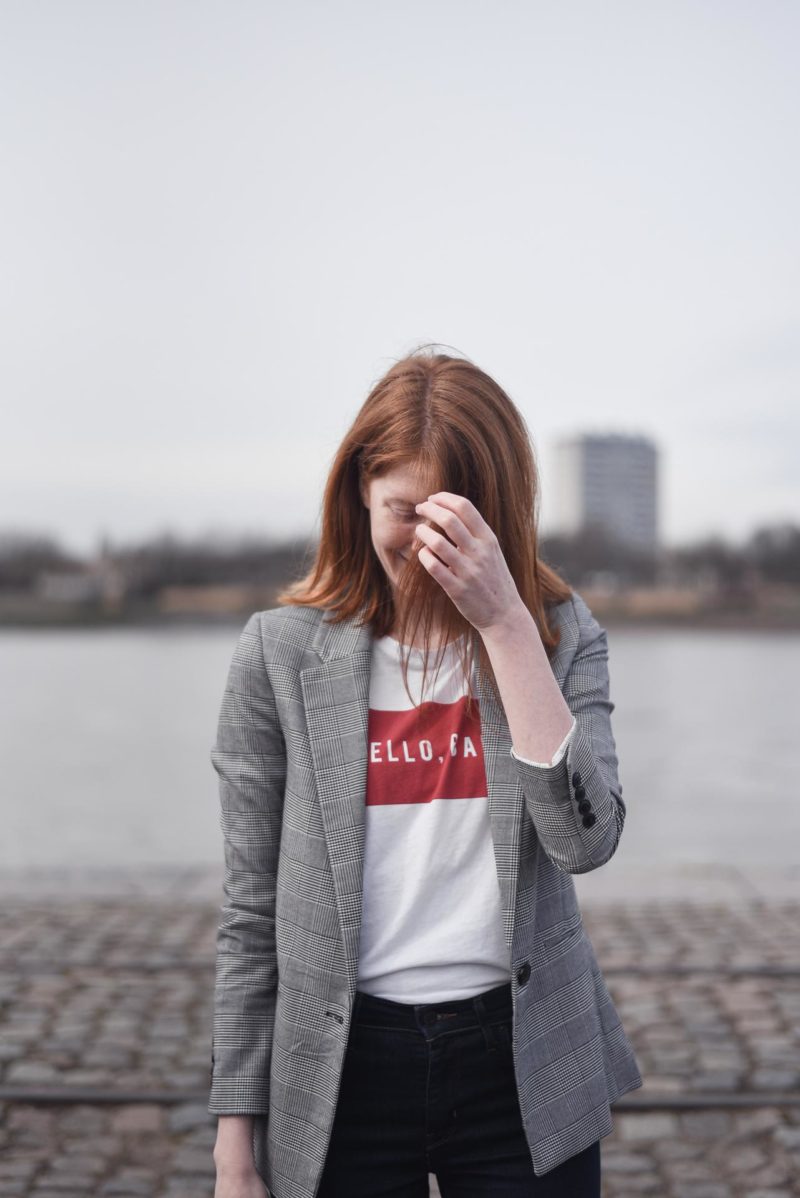 These photos might not show it well, but Spring has arrived! I'm fully enjoying the first signs of the new season. Daffodils are popping up everywhere, squirrels are running around our yard and doves are busy building nests in the trees surrounding our house. I love feeling the warmer breeze when I step outside in the morning and the scent freshly mowed lawns when I return home from work. Spring is heavenly!
With the changing seasons also comes a change in my wardrobe. I have already shopped a few new pieces, but I've also taken my favorite pieces from previous years out of storage. I'm particularly excited to start wearing my collection of blazers again! The past few days the weather was soft enough to leave the house without my winter coat. I took full advantage of the gentle temperatures to play around my thin check blazer from Bershka and did a little photo shoot for the blog. I paired it with my new high rise Levis 721 jeans and comfy kicks for a stroll through Antwerp and a visit to my favorite flower stall at the Saturday market.
I recently got myself a Lightroom subscription and I played around with the editing tools while prepping these photos for the blog. I'm not very good at it yet, haha! Until a few weeks ago, I was using Photoshop to do all my editing and I could not figure out how use its functions properly. Lightroom is so much easier to use and I especially love how fast I can copy and paste editing steps from one photo to another. Prepping blog posts has never gone so fast before! It helped me to finally find the courage to tackle the hundreds of photos that I made on my recent travels. I've started working on the photos from Poland first, so you can expect to see those on the blog really soon!