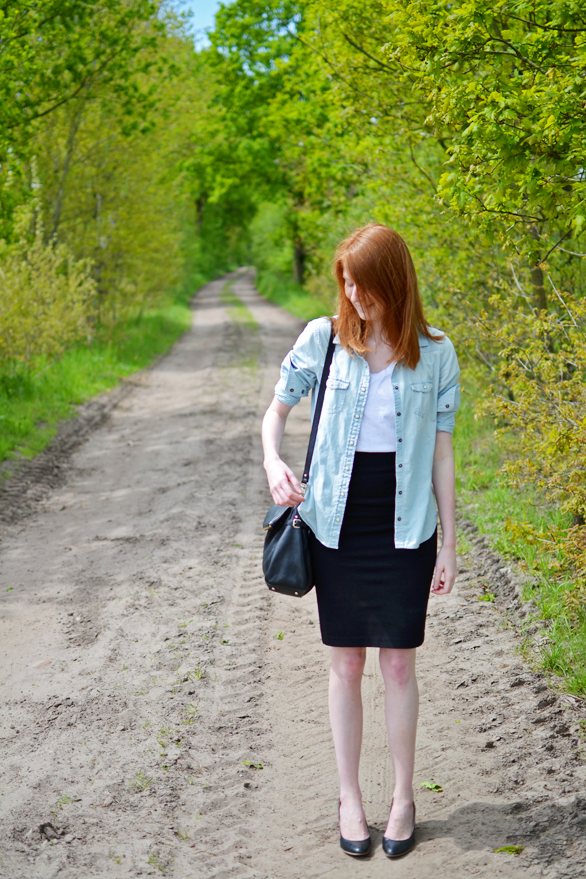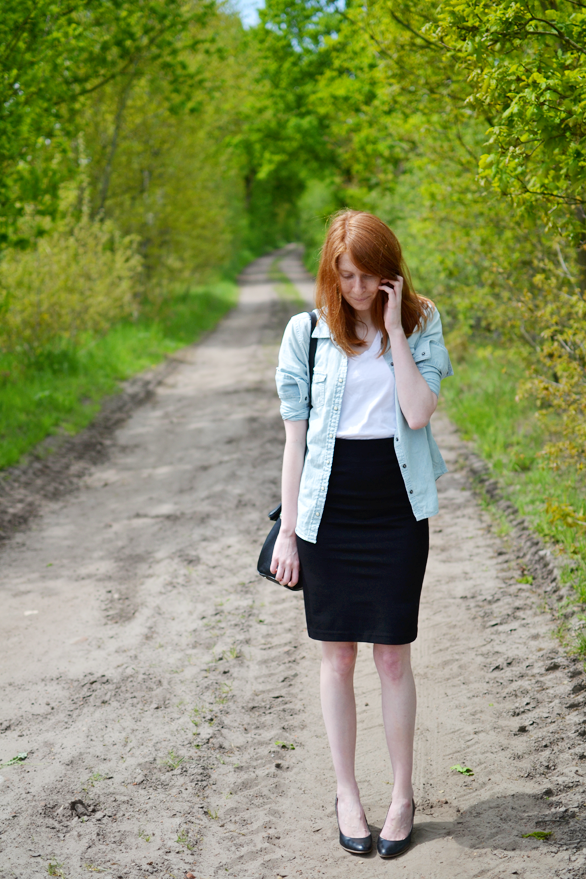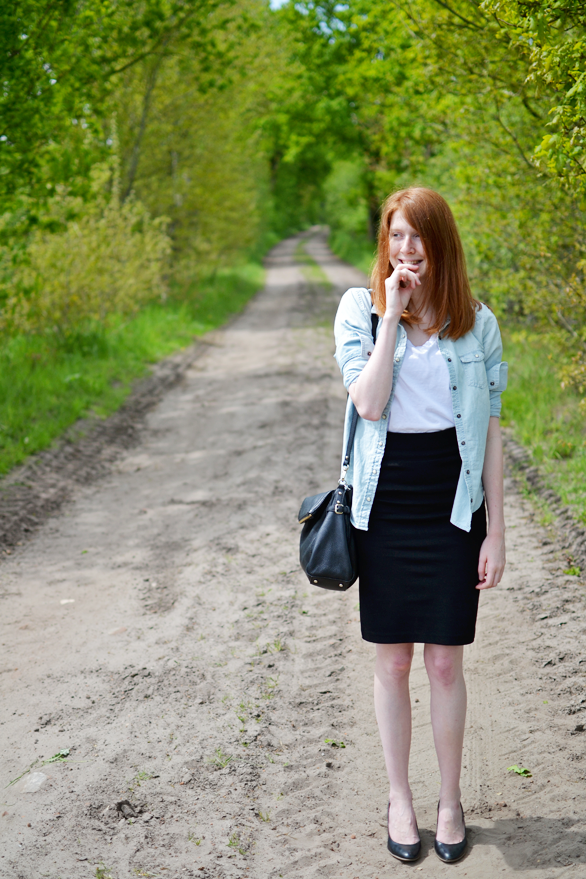 Some days you just don't feel it. You want to re-create that outfit you wore to class that week and are pretty excited about sharing it, but then you can't think of a location and you just try wherever you are and have no clue how to move your body into any decent positions. Why am I biting my finger! Then when you upload the photos to your computer you find out your photographer cut your feet off in about every picture. Guys, I'm really not having the best time when it comes to blogging.
My deadlines for school and studying for my upcoming finals seem to have drained me from all of my energy. I'm writing this, but what I really want to go do is sleep so I don't have to go class tomorrow with two Céline Trapeze under my eyes. It's my very last class tomorrow. I cannot really fathom that. I'm going to say goodbye to people I've studied with for two years, walk out of that class room and know that I won't see most of them ever again. It's the strangest feeling and it definitely doesn't seem real. Anyway, I'll write about it another time because I really am very tired. And I'm feeling pretty emotional too. What a roller coaster.
I hope you are doing well. See you soon!