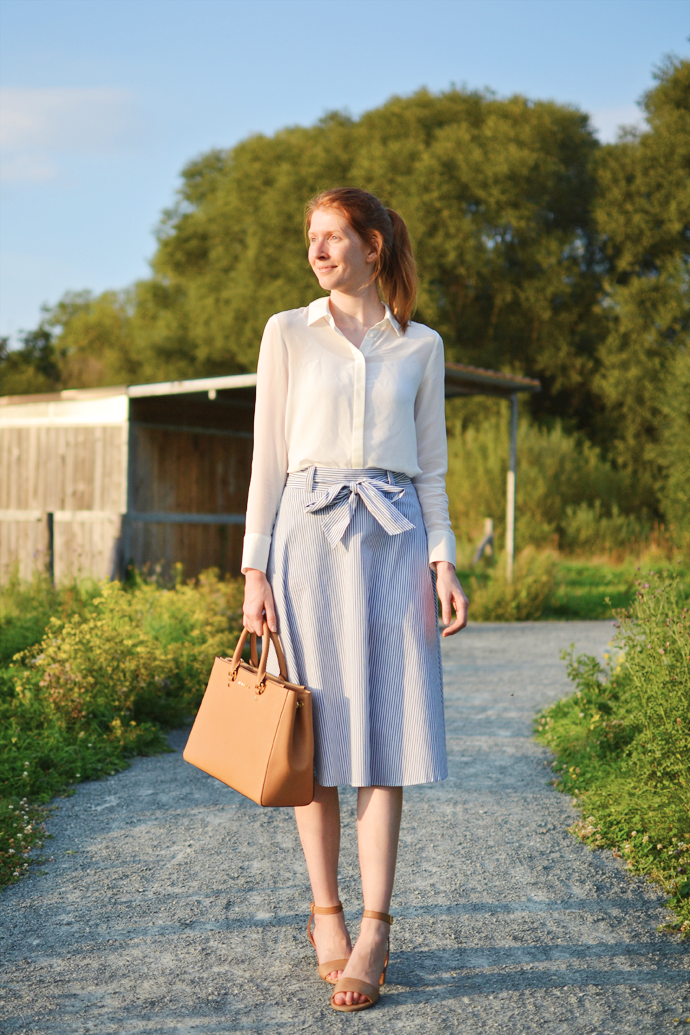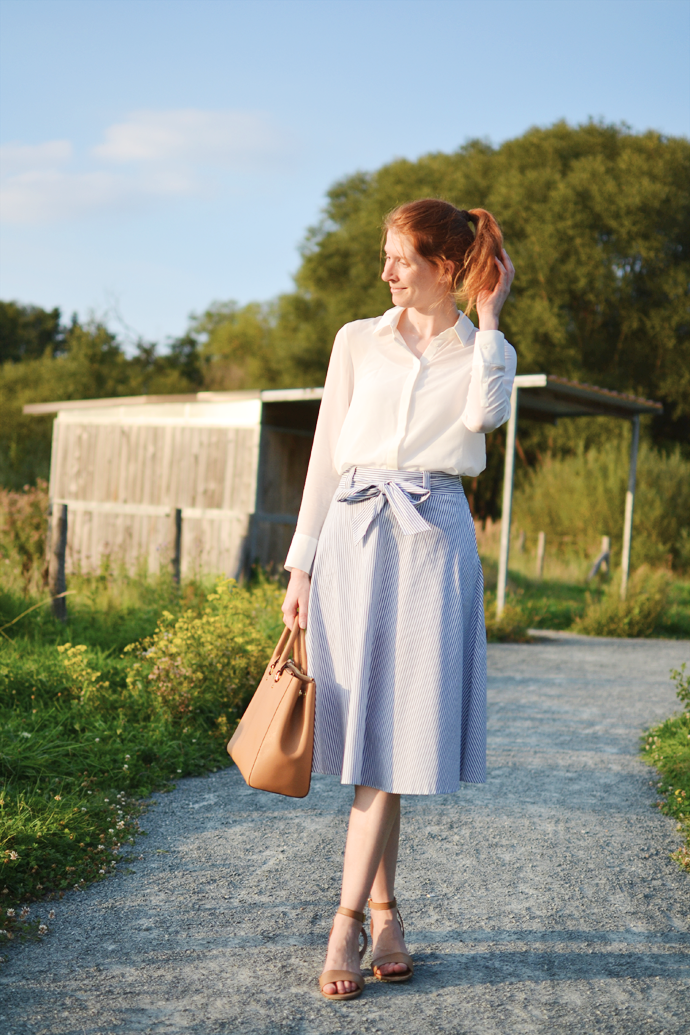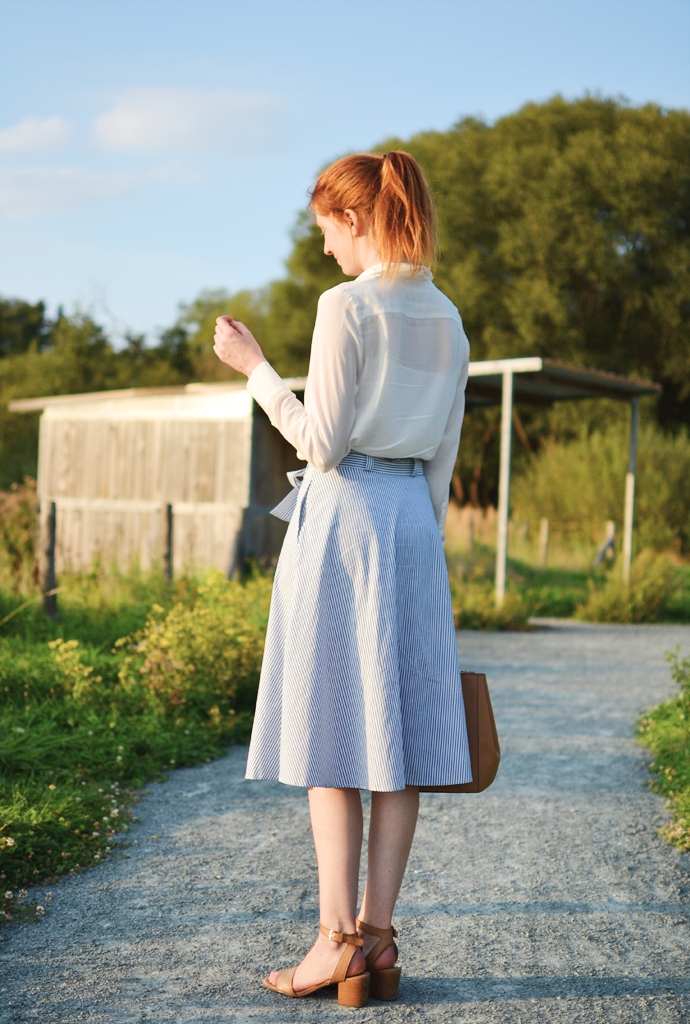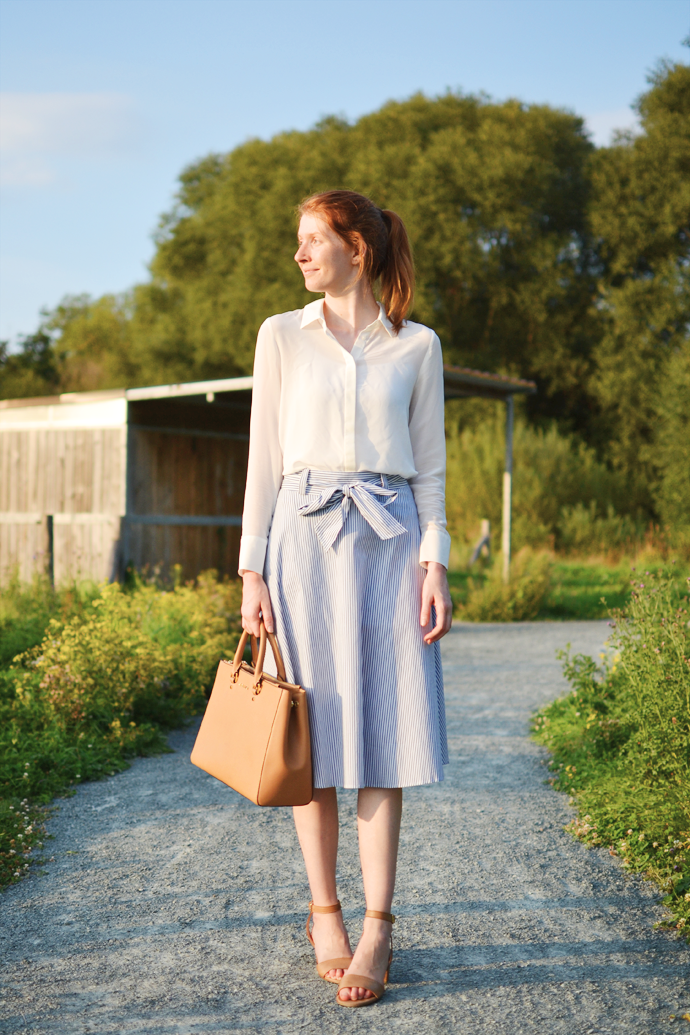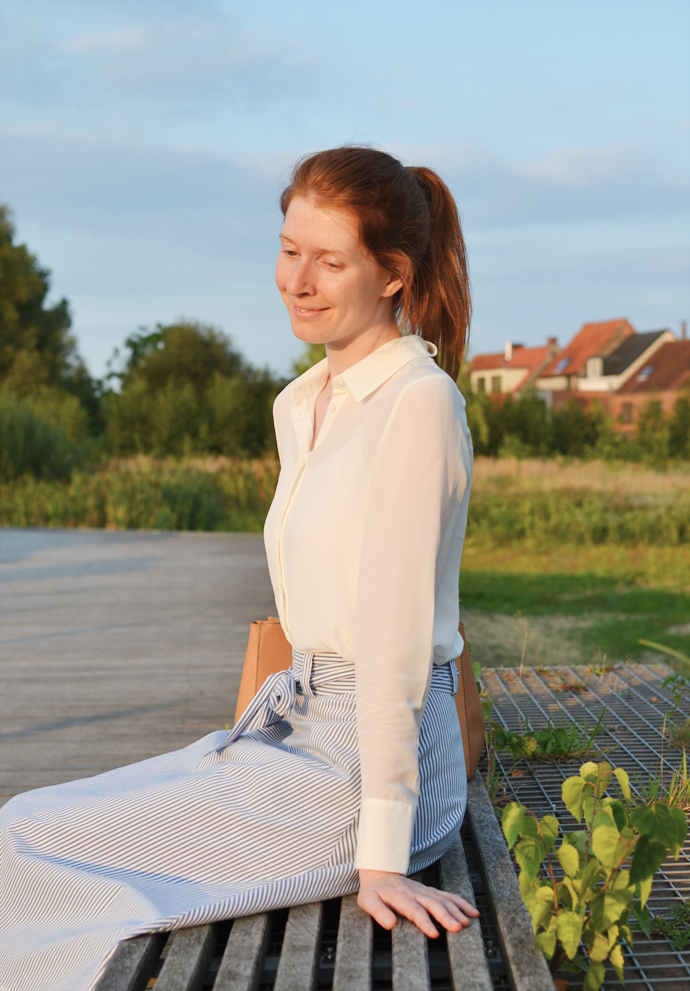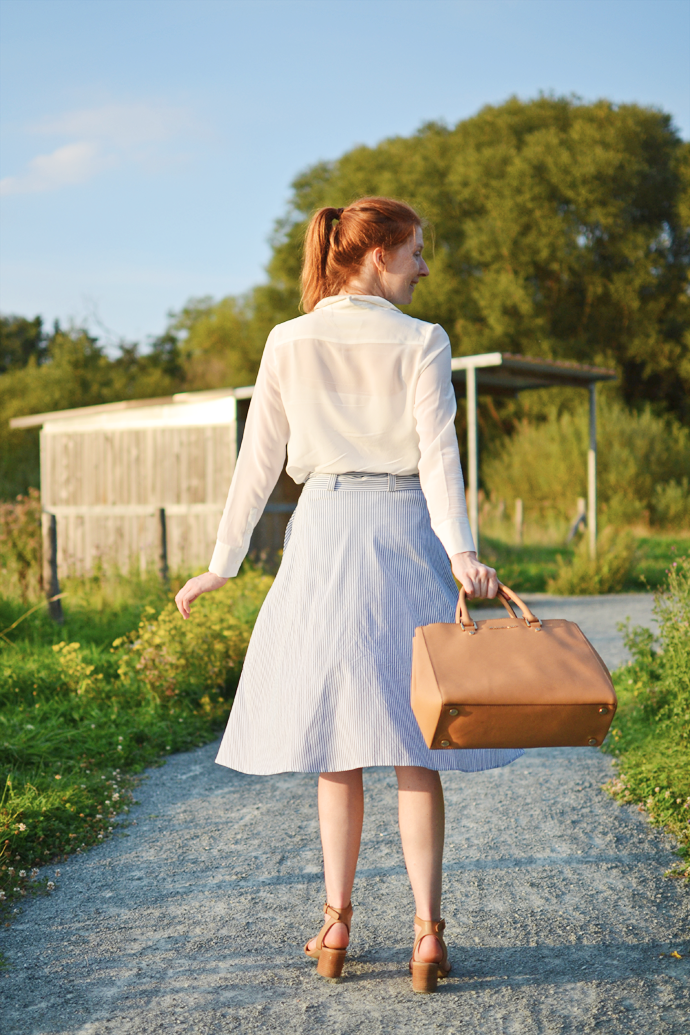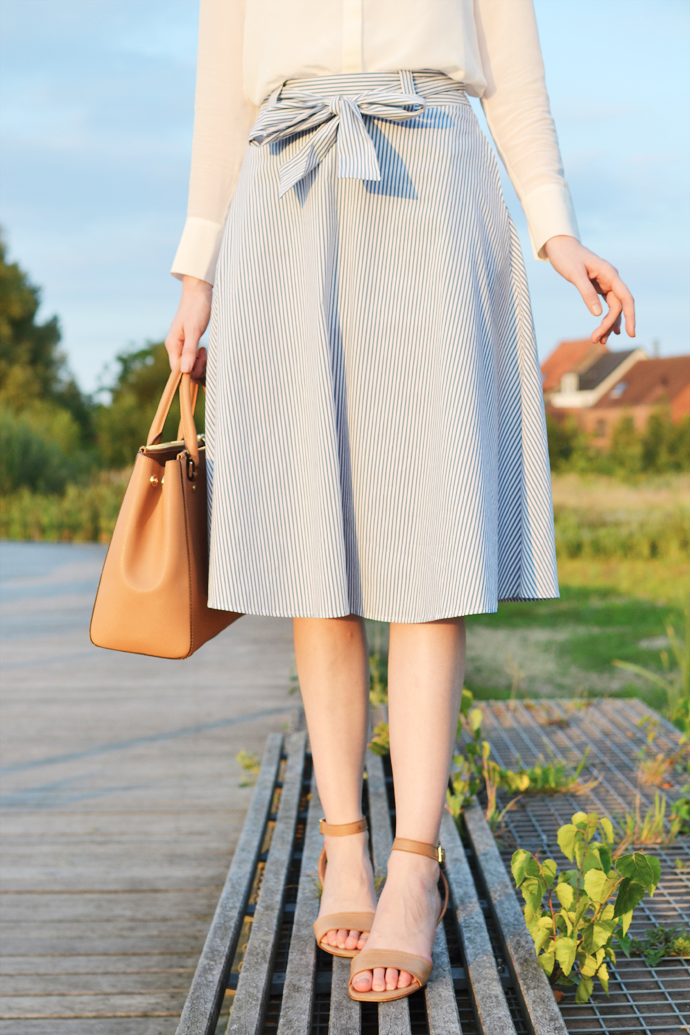 skirt: Comptoirs des Cotonniers | silk shirt: Comptoirs des Cotonniers | shoes: Aldo | bag: Michael Kors
Okay, okay. One more slightly summer-y outfit, because I can't seem to let go of my summer wardrobe entirely just yet. This skirt was one of my favorite buys this summer, but thanks to the Belgian weather I couldn't wear it as much I wanted to. Mother Nature is currently blessing us with a gorgeous Indian summer (*knocks on wood*) and that gave me the opportunity to pull it out of my closet one more time!
As lovely, sweet and modest this skirt is, I just placed an H&M order for the exact opposite. A faux-leather, black mini skirt to rock with all those white laces blouses I've been buying, haha. Fingers crossed that looks as good on me as it did on the website's model. I've been obsessing over skirts lately. Midi, mini, pleated, frilled, plaid and plain: I want them all! I will admit that for a split second I thought about also adding a vinyl skirt to my H&M order, but I quickly realized that it was probably way outside my comfort zone and I have no clue how to style those without looking like a fourteen-year-old.
I'm going to keep today's blog post short and go off to bed. I've fell sick again this weekend and I'm still not feeling 100% better. Hopefully a good night of rest will do wonders, because tomorrow we have our team building at work and I'm SO looking forward to that!