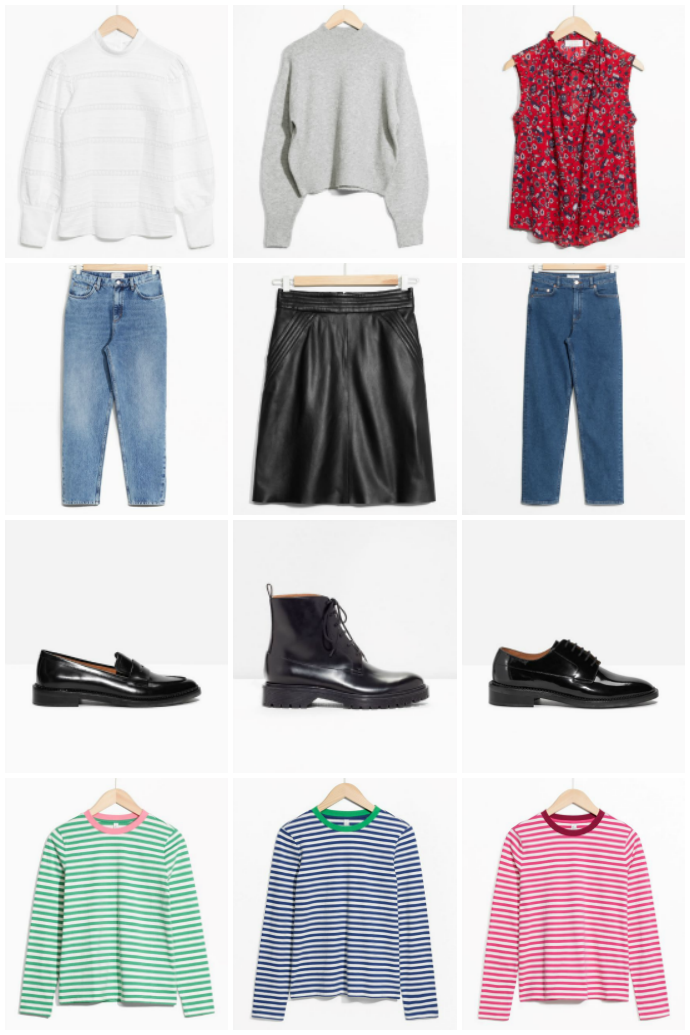 Oh dear lord, I have a confession to make.
I've been trying hard to save my pennies, but I fear I am about to sin. I can't help it. I'm in love.
I was out and about in the city a while ago and decided to kill some time in the shops. I was looking for the perfect white blouse to pair with my skirt from Comptoirs des Cottoniers (see last outfit post!) and my search led me into & Other stories. A very dangerous path, so I learned. Their pre-fall collection is everything my sartorial heart desires and more: tailored pieces, a bit of lace here and there, the perfect striped tops, jeans in the washings of my dreams and my gosh THE SHOES! In two seconds time I became convinced that my life will not be complete without penny loafers and masculine derbies this fall. I don't know what to do with myself.
This wouldn't be a true love story, however, if it didn't come heart breaking choices and desperation. Because there's simply no way I can puzzle my shopping budget in such a way that I could afford ALL of these piece (I tried, in vain)s, I had to choose my one favorite piece. Can you guess what item came home with me?
On my Wish List:
Buttoned Back Blouse (€69) | Wool Sweater (€39) | Heartly Print Frill Blouse (€49)
Mom Denim (€69) | Leather Mini Skirt (€195) | Straight Denim Jeans (€69)
Leather Loafers (€125) | Lace-Up Leather Boots (€145) | Leather Brogues (€125)
Striped Sweater (€29)