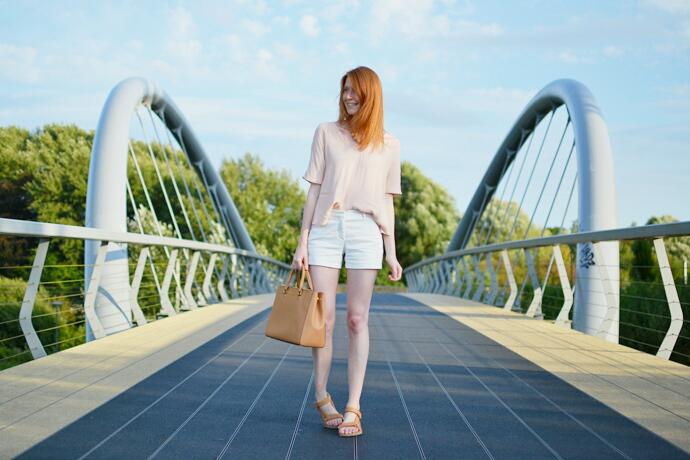 Life has been a whirling roller coaster these past two weeks and I am feeling completely drained. In the mess that is my schedule these days I completely forgot to get this blog post ready for Monday. So, here we are, on Wednesday and without much inspiration to write.
Last weekend Eline and I took time to go shooting for our blogs. After one shoot we got distracted by ice cream and just let it be. The week before we had also taken an attempt at shooting three full looks each, but the fun fair was in town and greasy food simply rules over outfit shooting (just being honest here). Eline had loved this location where I shot at recently and so we went back, only to find our beloved spot being occupied by youngsters "owling" and "planking" on the bridge and snapchatting the whole risky operation. You can almost not see these kids in the pictures because they are strategically hidden behind my legs, haha. The sun was still out and about too and therefor the pictures are slightly overexposed. I edited them on my phone on the bus on my way home today and that hasn't really done much for their sharpness. I'm being to negative here aren't I?
We are having a blissful Indian Summer, with temperatures high up in the 20s and I'm not sure if I like it or not. On one side I am tired of my summer clothes, but on the other I still haven't been able to shoot all my fave summer looks for the blog yet. My first pieces for fall have arrived too and I cannot wait to start wearing them! Also: fall is my favorite season. The falling leaves, the colors, the coffees and hot chocolates… what is not to love? I can name a few things. But anyway, to summarize: life is busy, life is good, my wardrobe full and my coffee addiction still strong! Hope you guys are having an equally or even more blissful week and I'll see you after the weekend!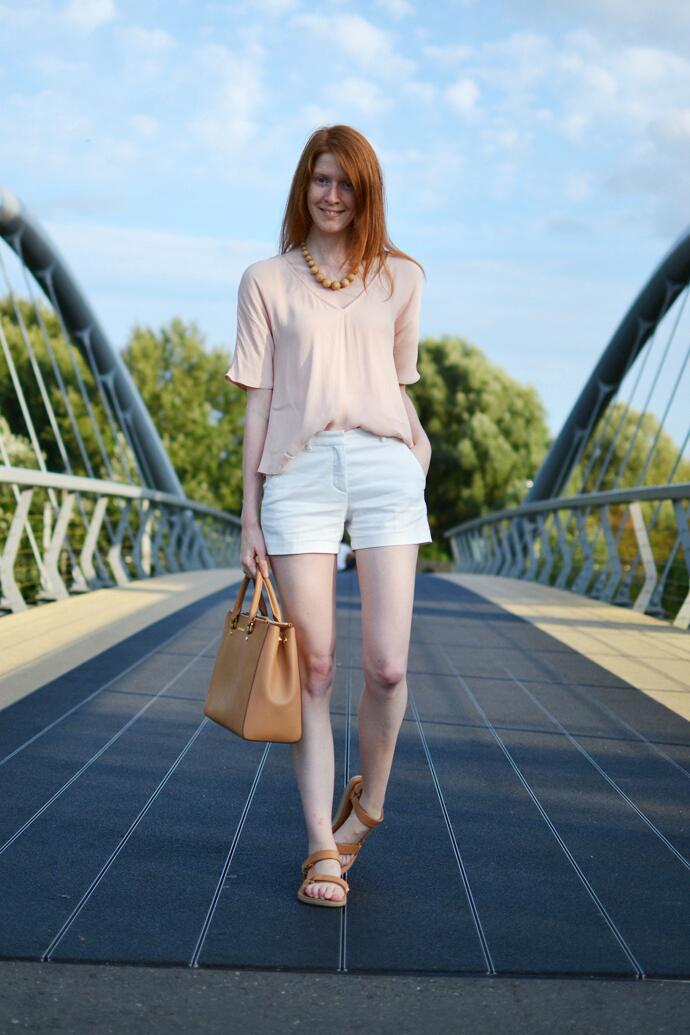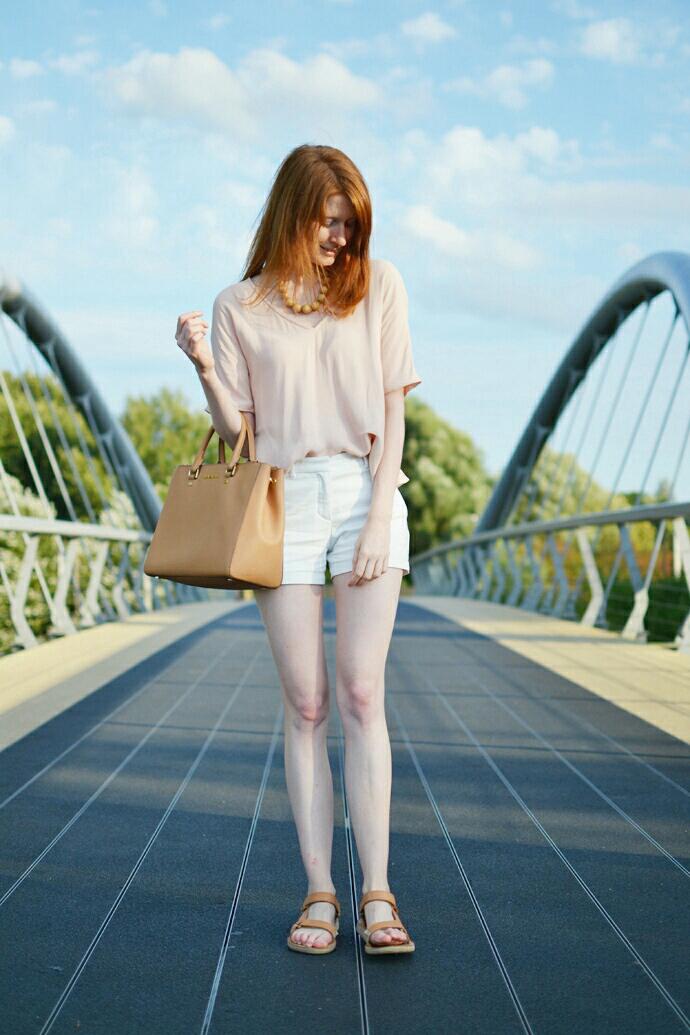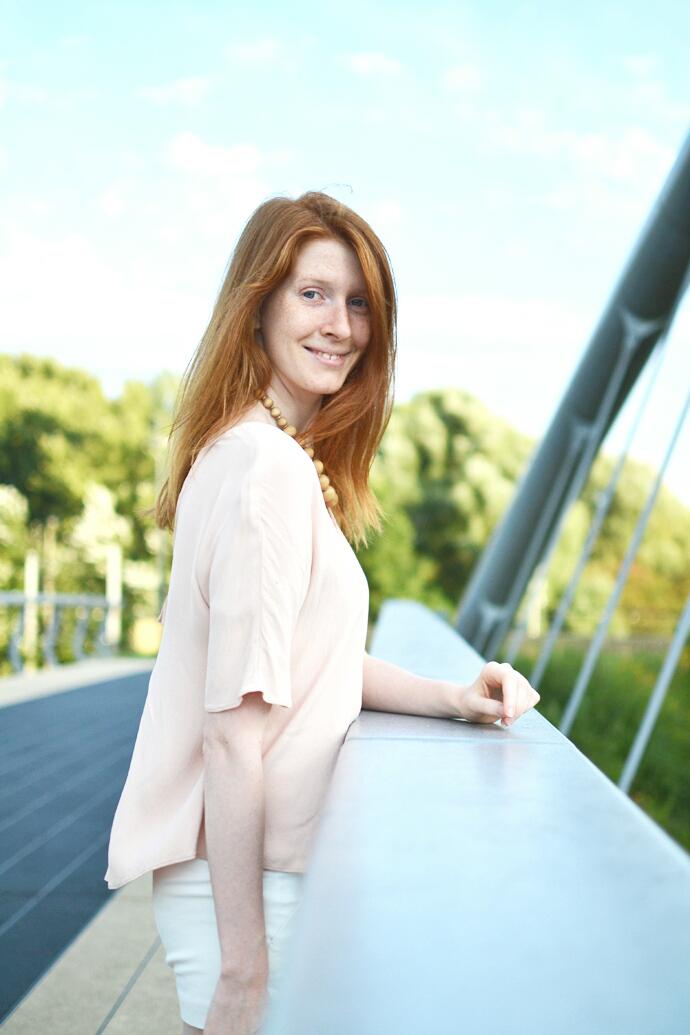 top: Massimo Dutti
shorts: Zara
handbag: Michael Kors 'Sutton'
Sandals: Teva 'Original Universal'