…For once! Don't you hate it when you wake up after a party and there are tons of pictures of you dancing the Macarena on facebook? Or did that only ever happen to me? Anwhoo, I got tagged by the lovely miss behind Elephant is l♥ve and she asked me these 11 questions!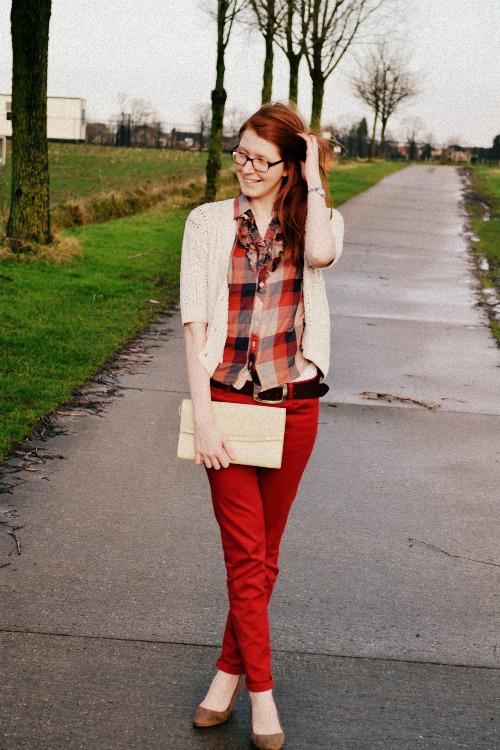 1. Is there a significance behind your name?
My name, Nikki, comes from Nicole which is a derivative of Nicholas. Saint Nicholas was my favorite when I was young. You can compare him with Santa but he brings new toys and Santa brings new jammes. And as a child I liked rock'n'roll Barbie better than flannel jammies you see…
2. Your favorite colour and colour combinations?
Purple! No doubt. And my favorite combinations are mustard, navy and grey, and fushia and carcoal grey.
3. Your favorite past time?
Going out for a walk, take and edit photos for the blog and well, I guess I can better admit this right away, playing the Sims, haha! But since I am on Twitter I know I am not the only blogger out there playing this game!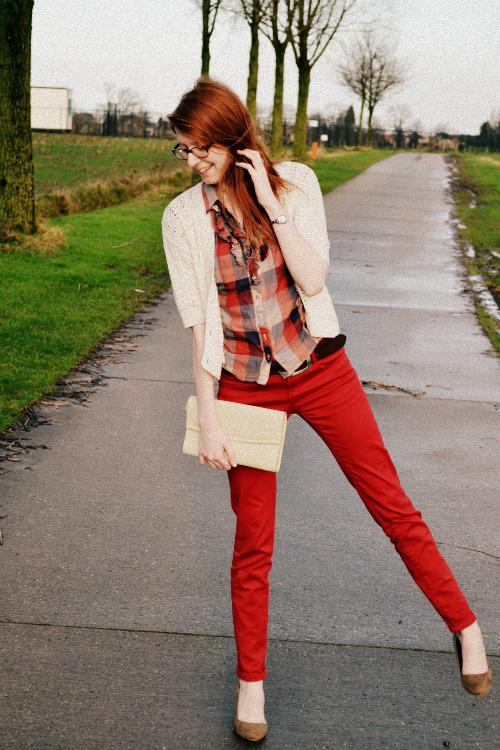 4. What is your motto in life, or your strongest belief / value?
I never really think about questions like this one. Is that weird? Values that are important to me are love, friendship and respect. Quite a basic and predictable answer, no? And also giving everyone a chance, because I've been that girl that didn't get a chance and certainly no respect. I've learned to stand up for myself more but that used to be different.
5. What is your next upcoming (exciting) project?
Well, it's not actually something I'd call exciting but my next project has to do with school. I want to pass all my exams so I can enjoy a relaxing 3 month long vacation in summer and travel around a bit! We are debating Austria, France and America as this years destinations!
6. Discribe your fashion style? Post a picture if you have one!
I wouldn't say I have one style. One day you can see me frolicking around in a floral dress, the next day you may spot me rocking my black faux leather jacket and a gray knit sweater. It depends on my mood really. And I actually don't wear that jacket that much…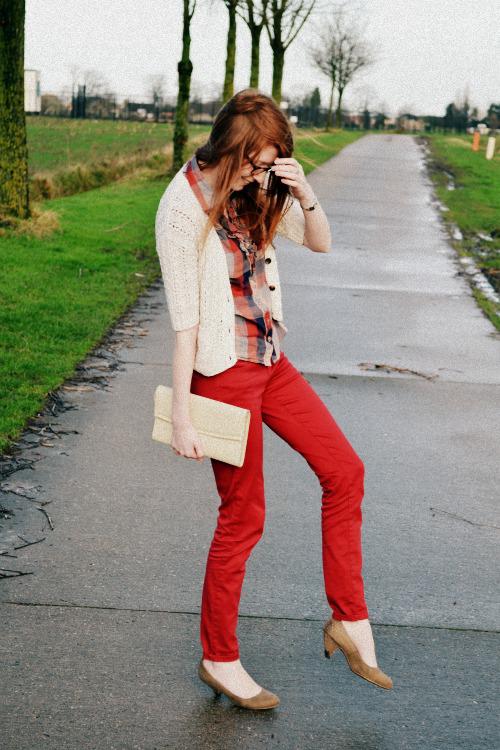 7. Coffee, tea, or choice of morning beverage?
In the mornings I drink apple juice. But If I have to choose between coffee and tea, I choose coffee. But at Starbucks I always order a hot chocolate.
8. All time favorite book and/or movie?
I am not much of a reader, shame on me! The last books I read were the Twilight and The Hunger Games. I am looking foward to see the The Hunger Games movies! I also don't really have a favorite movie. I liked While You were Sleeping and Crash. And maybe Coyote Ugly too. But I haven't seen either of those in years.
9. What music do you listen too?
I mostely listen too more mainstream music. The Lostprophets are my favorite, but I am also guilty of loving Bon Jovi and Roxette. And I even own a CD by Jesse McCartney… #sowrong haha.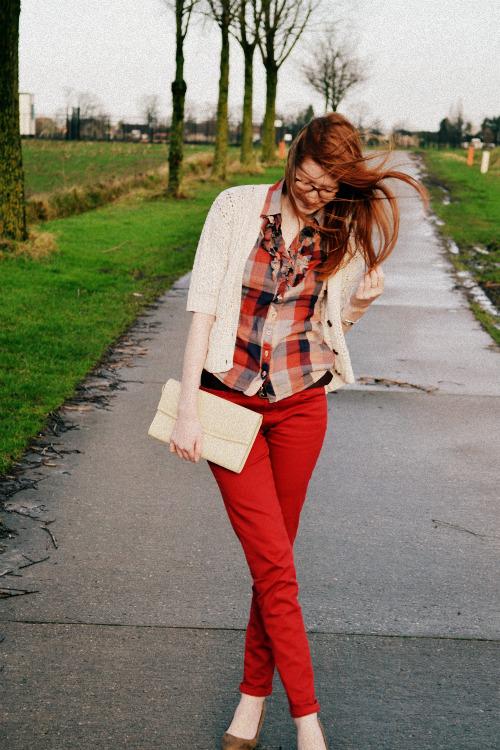 10. Do you prefer living in a house or an apartment?
A house! It has more space and most of all a garden. Not that I have ever lived in an apartment though, but a house seems nicer to me.
11. What is your dream vacation?
A world trip! And if that doesn't work out I'll take a roadtrip through all the 50 states of America or Australia too.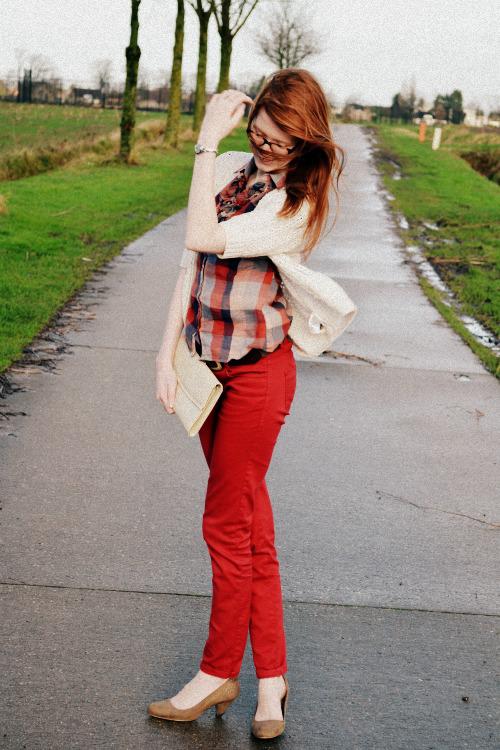 Wearing: Zara jeans, H&M cardigan & shoes, F21 blouse, vintage clutch, my moms belt
You see that? Short sleeves and open shoes and I wasn't freezing! I can't believe I haven't seen a single snowflake yet this year. Only lots of rain and wind, as you can see in the photos, haha. We are almost half way through January but it feels mpre like early October outside. Crazy!
My Christmasbreak is almost over! Just one more day left. I'm going to dust off my books and pack my bag. And I'll prepare a new post somewhere in between.
XO Nikki