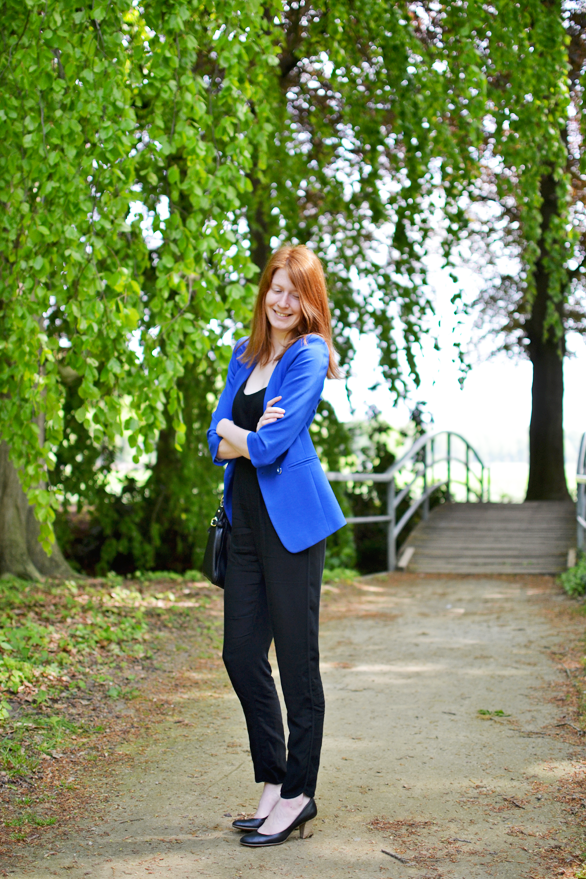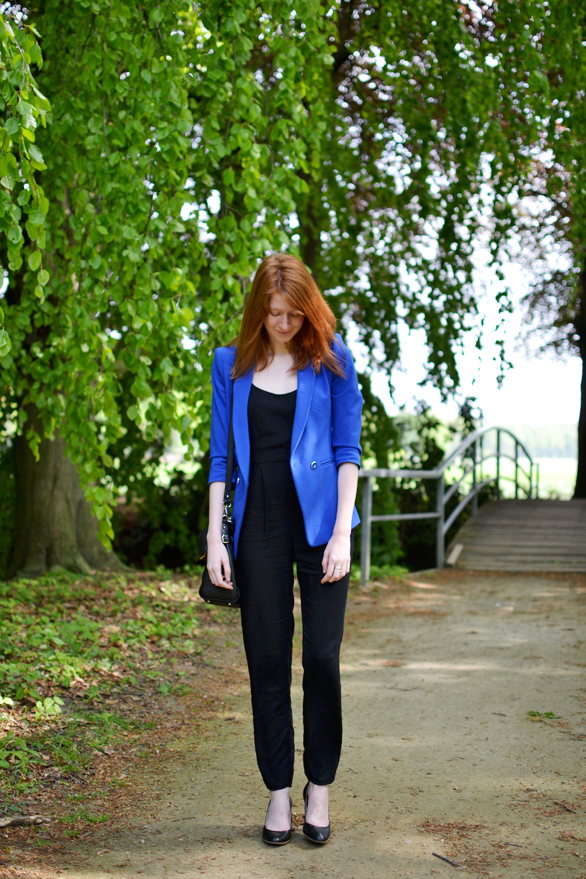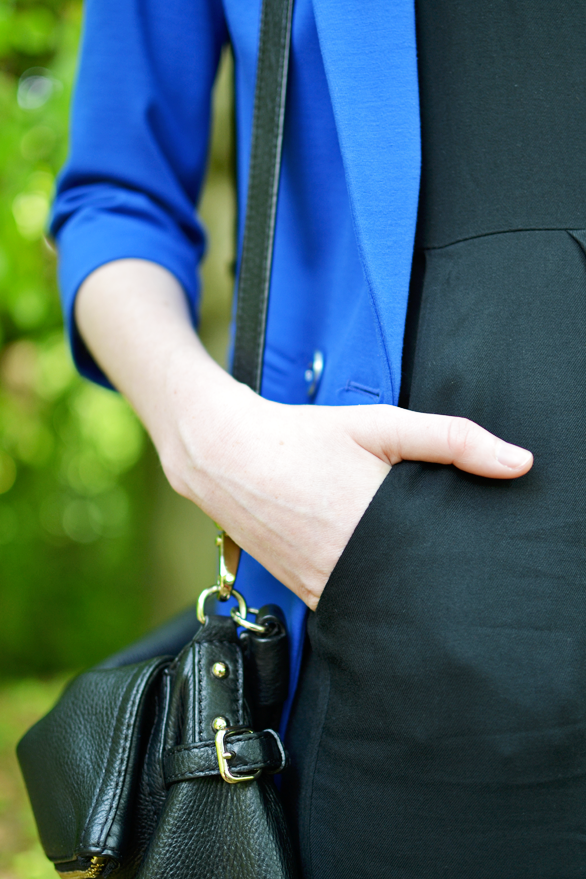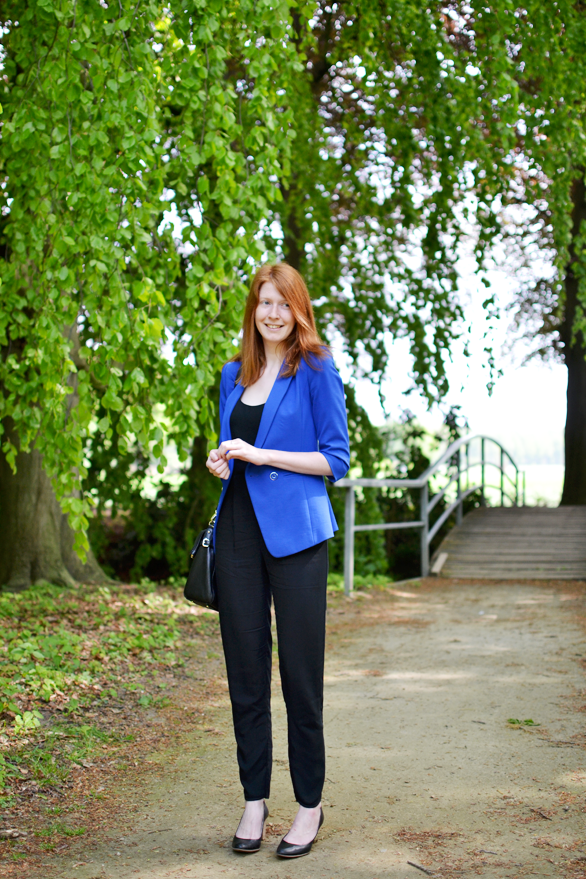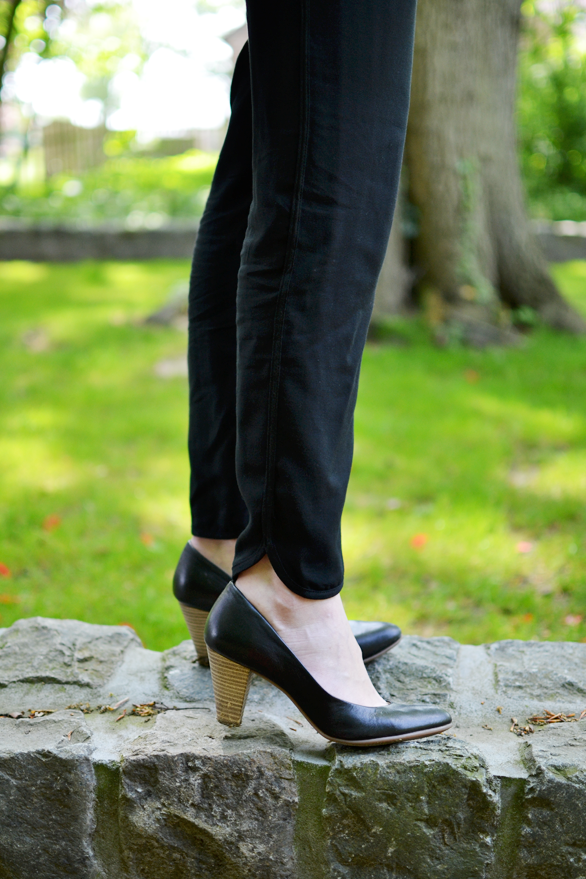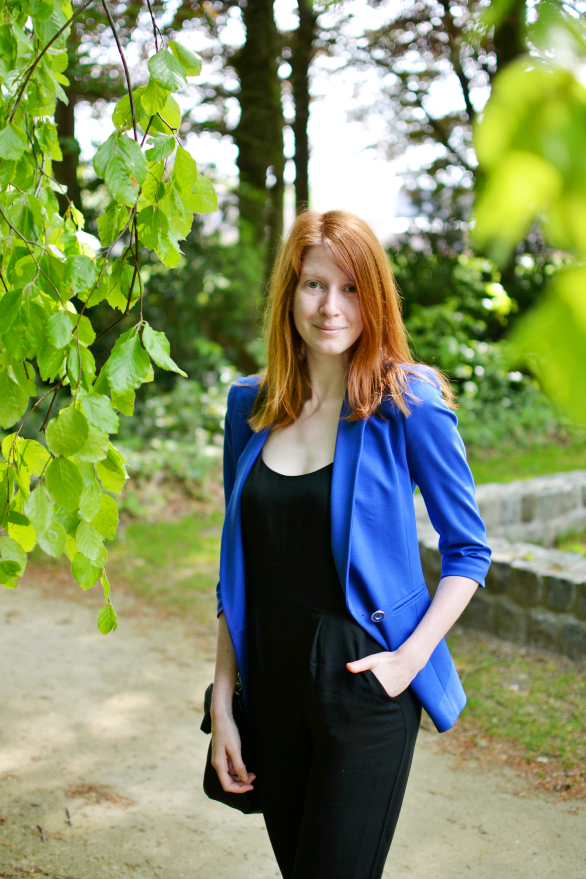 And just like that, here comes the sunshine. We're enjoying 25°C this week and me and
my new bikini
are ready for some studying in the sun. Goes to show that you should be careful what you wish for when you write blog posts on
bikini shopping
! Anyway, to this look. I bought a romper
and
a jumpsuit last week. I'm still unsure whether that was a crazy act or a good wardrobe update. I do know that the jumpsuit was worn for date night this weekend (outfit above) and that I am wearing the romper as I type this text. Coming to the blog soon too.
I was cleaning up
my Pinterest
boards when I noticed I had pinned an awful lot of simple black jumpsuits over the years. When I missed class last Friday (public transport:
sometimes you love it
, most times you hate it) I decided to kill time shopping for shoes, but when I left New Look my eye fell on this pretty number hanging right next to the store exit. Good strategy, people, cause without thinking I went to try it on. The high waist, the tuxedo seam on the side, the ankle detail: I was sold. For only €25 anyone would be, right? And yes, the blue blazer. I pinky promise I've done about every outfit I wanted to share on the blog by now and will share different pieces in the coming weeks. But just a heads up: that romper I talked about above? It has cobalt blue in it.
jumpsuit: New Look • Blazer: come on guys, you still don't know? Ted Baker • shoes: Cypres • shoulder bag: Kate Spade "Little Minka"