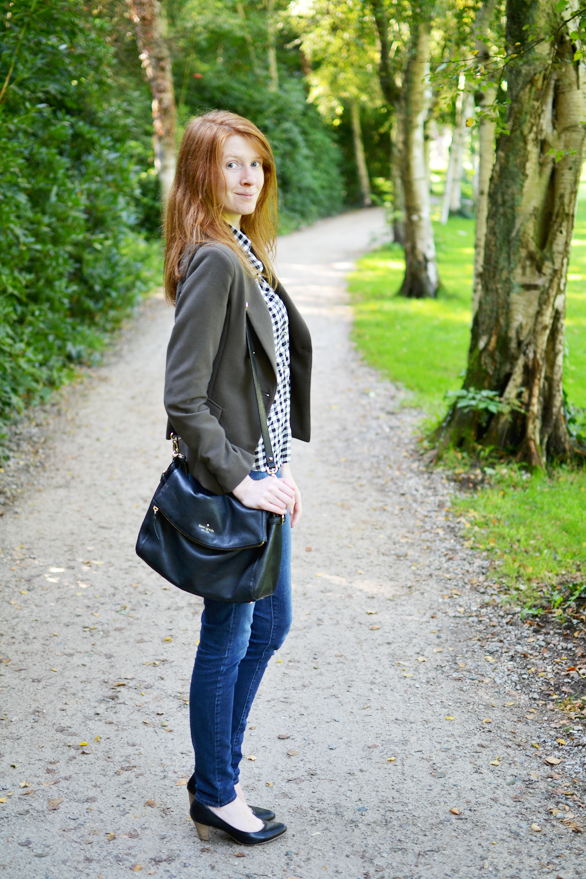 You guys remember The Daybook right? No? Well. She was it when I rolled into the style blogging scene and she wore her gingham shirts like no other. Thanks to her I had been wanting a checked style shirt and I finally found one last fall. I went on a blog hiatus and I never got to share my favorite gingham outfits on the blog. But voilà, here we are! The first outfit of what will probably be a few featuring one of last fall's favorite pieces.
K and I went to the city park for an afternoon stroll and to look for a good location to shoot. I have been wanting to shoot at the grand entry lane for years and must admit I was a little heartbroken to find all the chestnut trees already bare. We found this little path and I just loved how the light fell in from between the trees and decided to go for it.
What I love a little less is my hair. I haven't my ends cut in over 7 months and for someone who is currently jobless I have suspiciously little time to get things like this done. Where does time go?
I want to talk, but the words aren't really coming to me tonight. So I'm going to call it a night and watch some Archer with my boyfriend. I hope you like my outfit and I'll see you soon!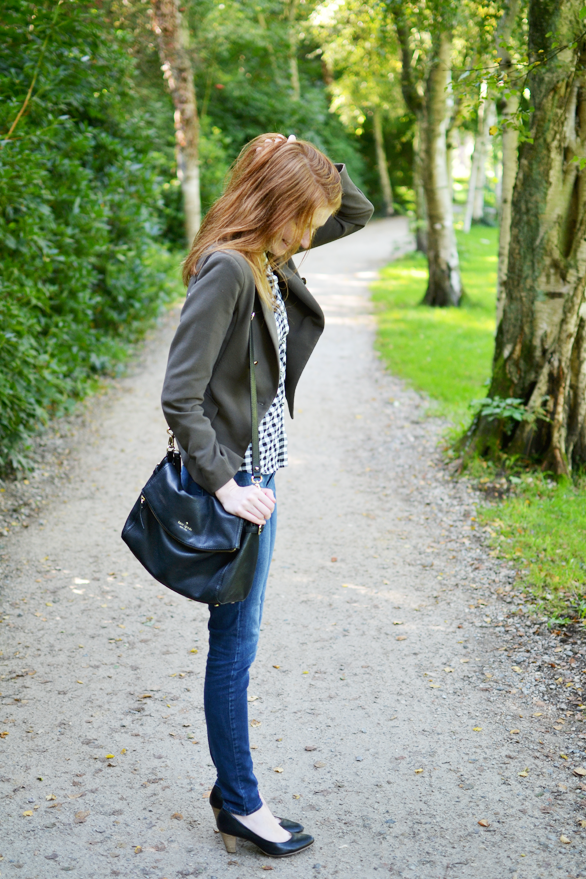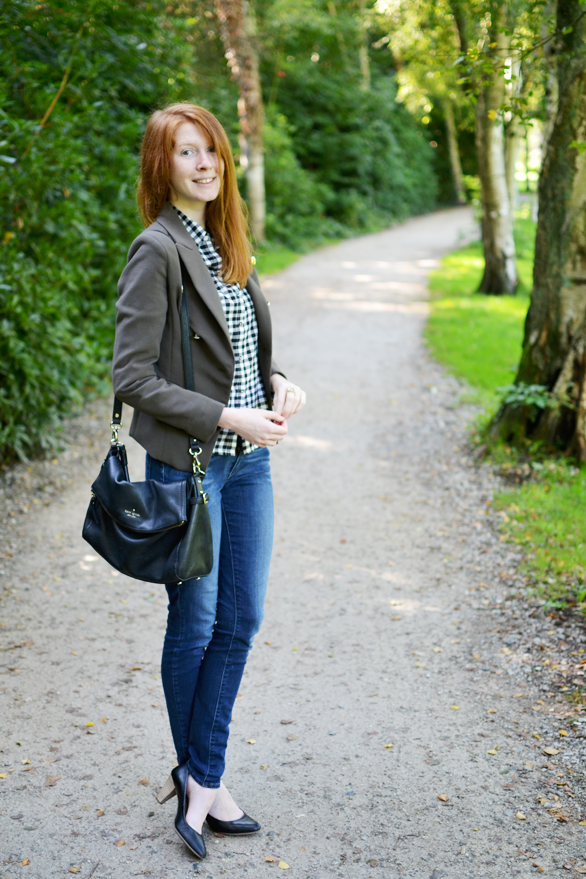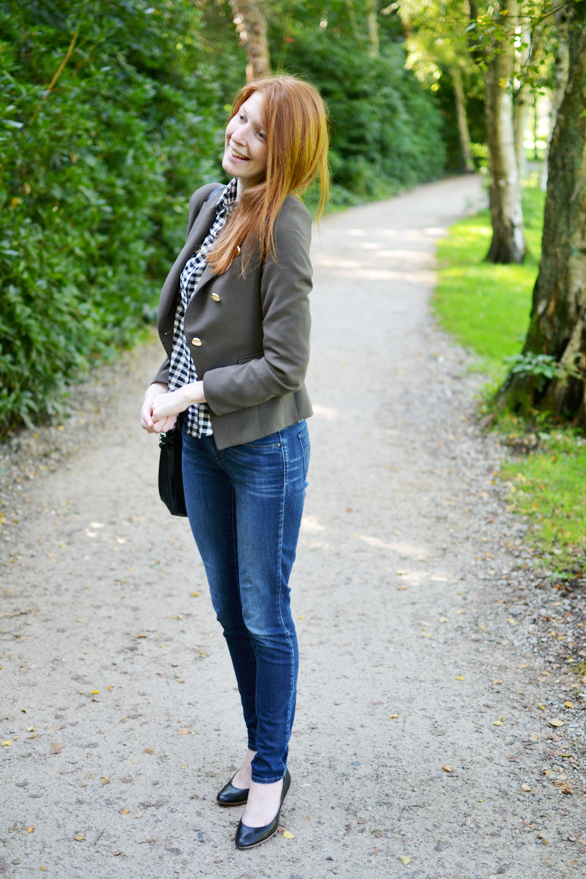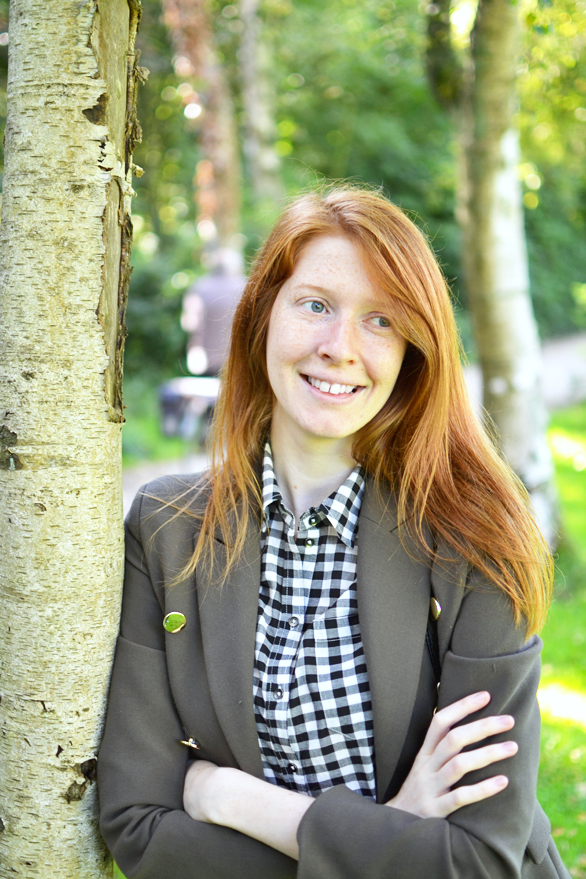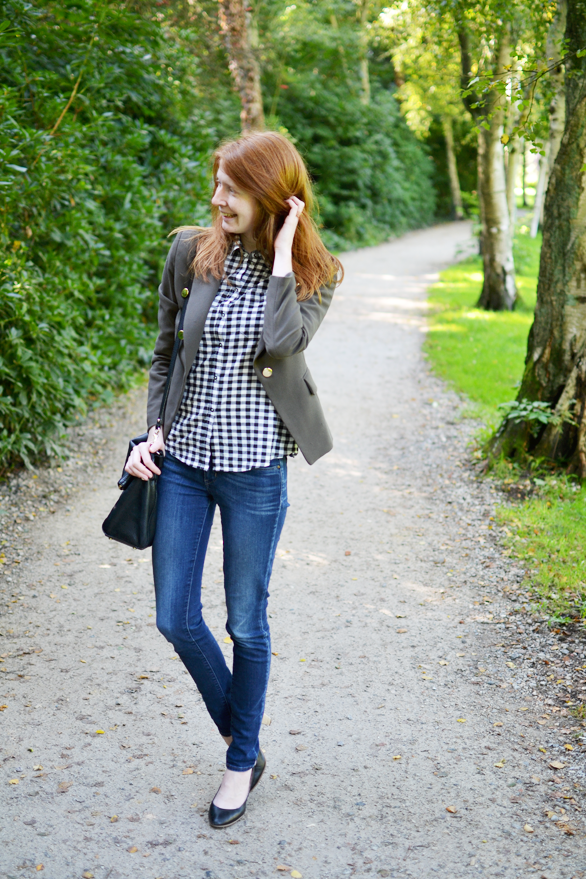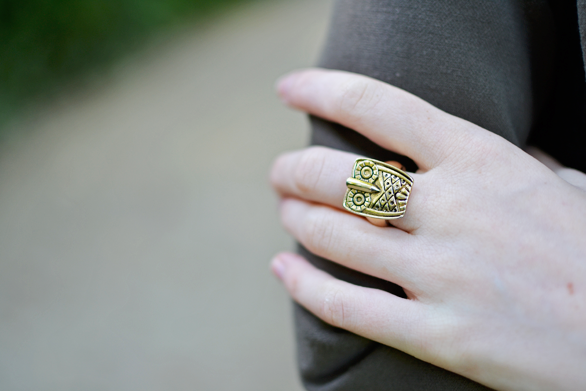 blazer: Mango • shirt: Esprit • jeans: Levis • heels: Cypres • shoulder bag: Kate Spade 'Little Minka' • ring: gift