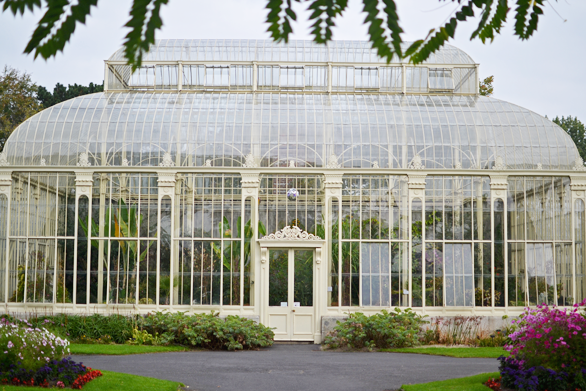 Last week I was discussing my weekend plans with a few of my friends, and when I told them that K and I have a weekly date night, they started laughing, claiming date nights are for old people. While they're out hanging in a bar, K and I sometimes like to do things that "are for old people". When we travel, we will almost always visit the local or national botanical gardens. Because they're pretty. And because their cafés usually serve the best cakes and pies. So far, the Kew Gardens in England took the number one spot on my list, but they got some serious competition happening in Ireland!
"Majestic" is the first word that comes to my mind when I try to describe the National Botanical Gardens of Ireland. I've never seen anything like this glass houses before, and the gardens surrounding them are so large and beautiful that we easily could have spent an entire day there. My favorite parts were the rose garden and the dahlia field, which was an awesome throwback to a
dahlia exhibition we visited in Paris
a couple of years ago. Because I took so many, I decided to share my photos from the botanical garden in a separate post. If you'd like to see and read about Dublin itself, I have
a post on that
as well!