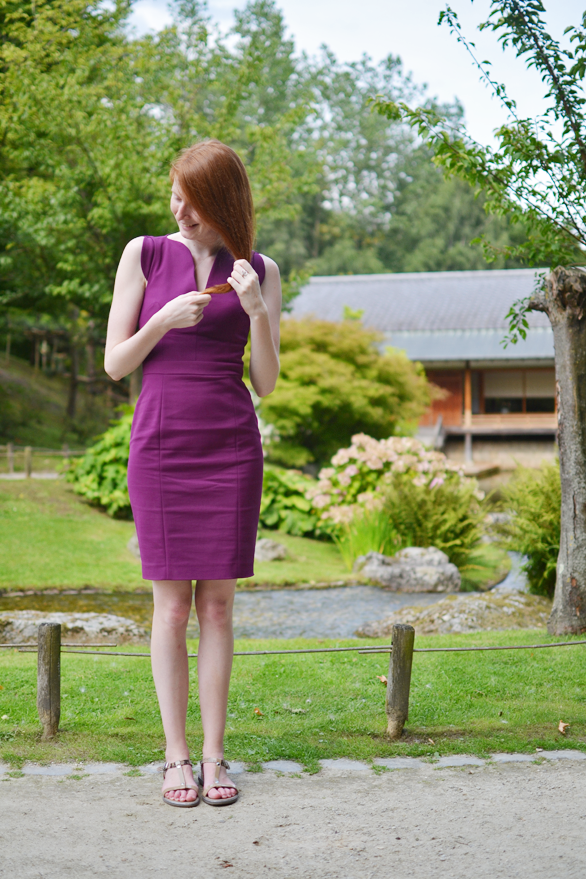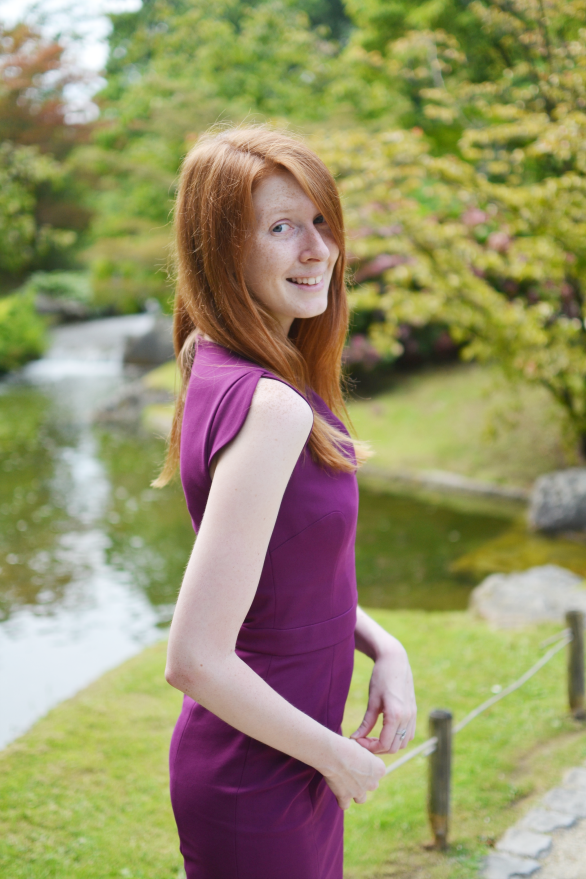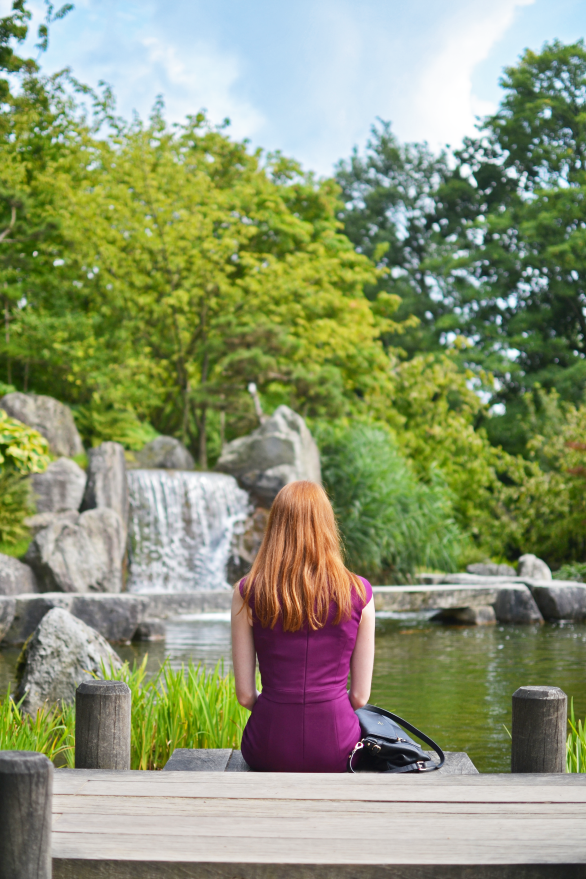 dress: French Connection • sandals: Tamaris • croos-body bag: Kate Spade "Little Minka"
Cobalt blue has been labelled my signature color by both my on- and offline friends. It an open secret that I love the bright blue shade to my wardrobe pieces. This summer you've seen me rock it more than once on the blog (
#1
•
#2
•
#3
), and also in real life I am rarely spotted without my Ted Baker blazer these days. But no matter how great the love is, some days I have to cheat. Some days, I grab for "the other one" in my closet: wine purple.
It's a difficult color to find in stores, but it's a color that I believe was meant to be worn by redheads. I look out for it whenever I am shopping, and will almost always try on anything I find. There's something about the way this particular shade of purple looks with my hair that instantly makes me happy when I look in the mirror. It's also one of the few colors I know that doesn't make my skin look like I am an extra on The Walking Dead (totally a ginger problem, right?), but actually makes my skin glow a little. It's funny to even say that, my skin… glowing… ha! Not a chance.
These photos were taken in the Japanese gardens in Hasselt. I was really excited about visiting them after seeing the photos from a friends engagement session, taken under a sea of cherry blossoms and by the large koi pond in the center. K and I had a little picnic and sat by the pond for a good while while, soaking up the sunshine and enjoying each others company. Little did we know it would be the last day we'd see the sun this summer. It's been raining non-stop for almost three weeks now and we're barely making 20°C anymore. This might just be the last summery outfit I am able to share with you this year and that makes me a little bit sad. I still had so much fun looks in mind that I never got around shooting! Ain't that how the style-blogging story goes?
Have a great week guys! Hopefully you've got more fun plans than I do! I have my second exam on Wednesday and nobody likes those, right? I'm going to watch one more of my recorded classes, and you can go watch the new episode of your favorite series or read more blogs. You are living the good life, my friend. Cheerios!