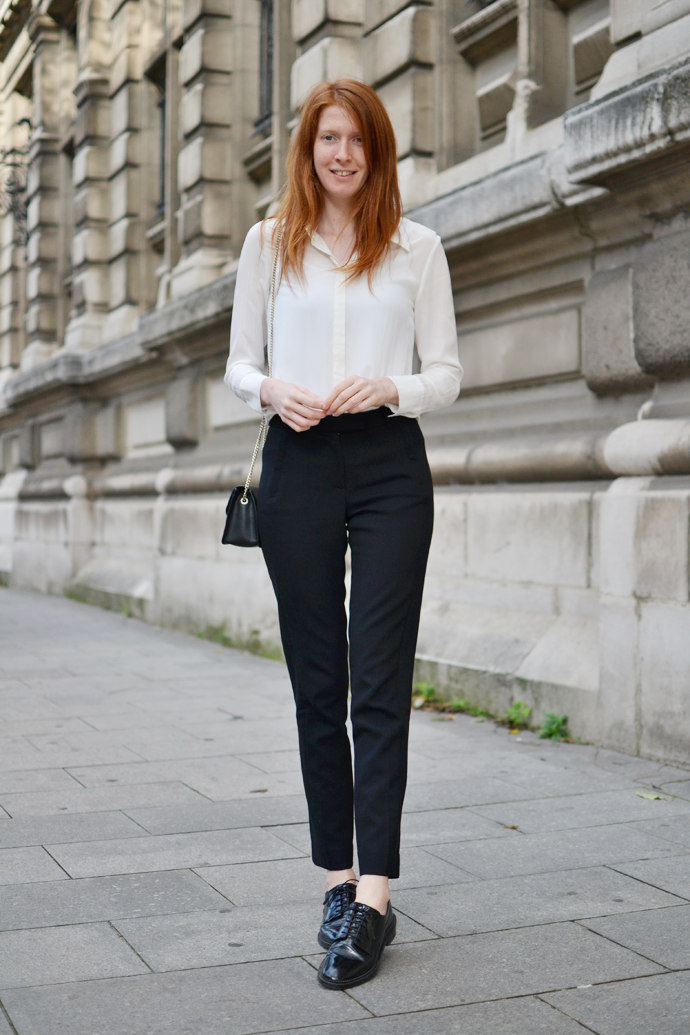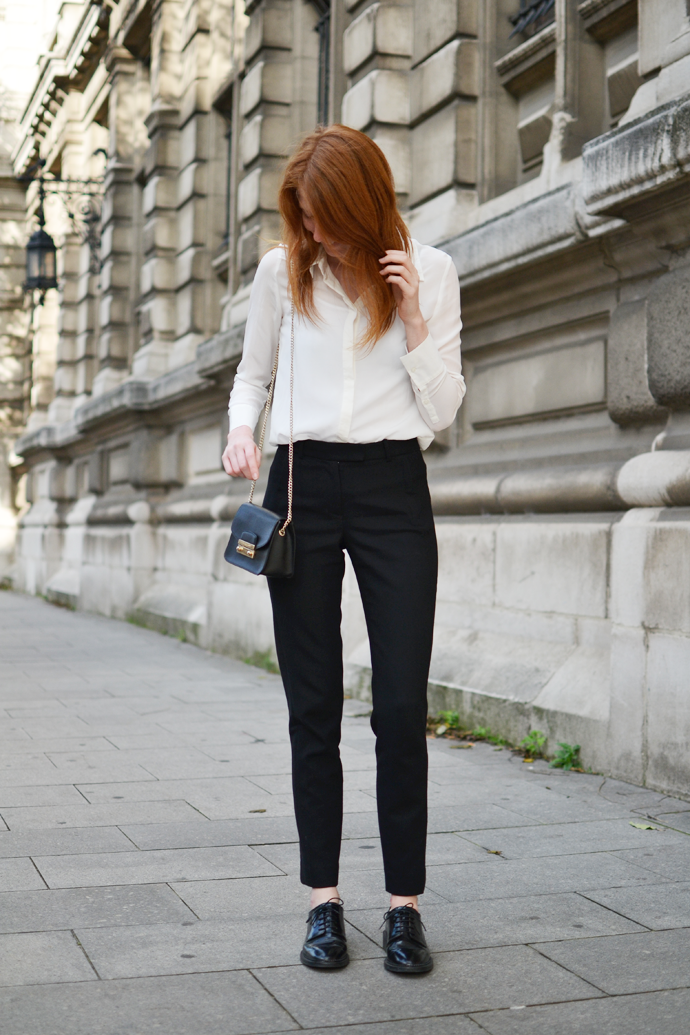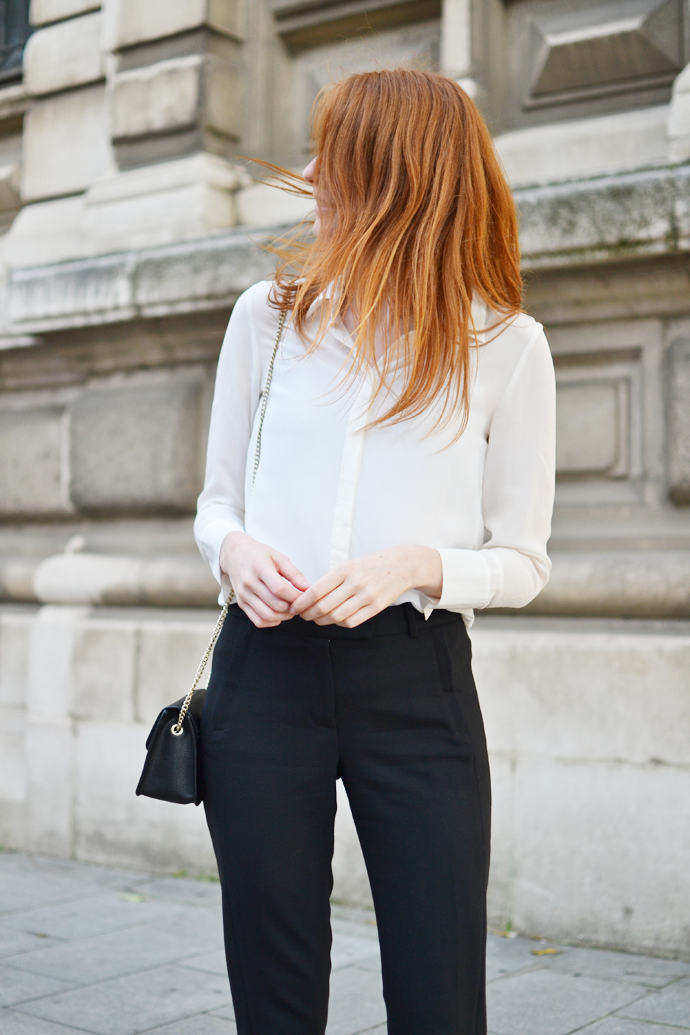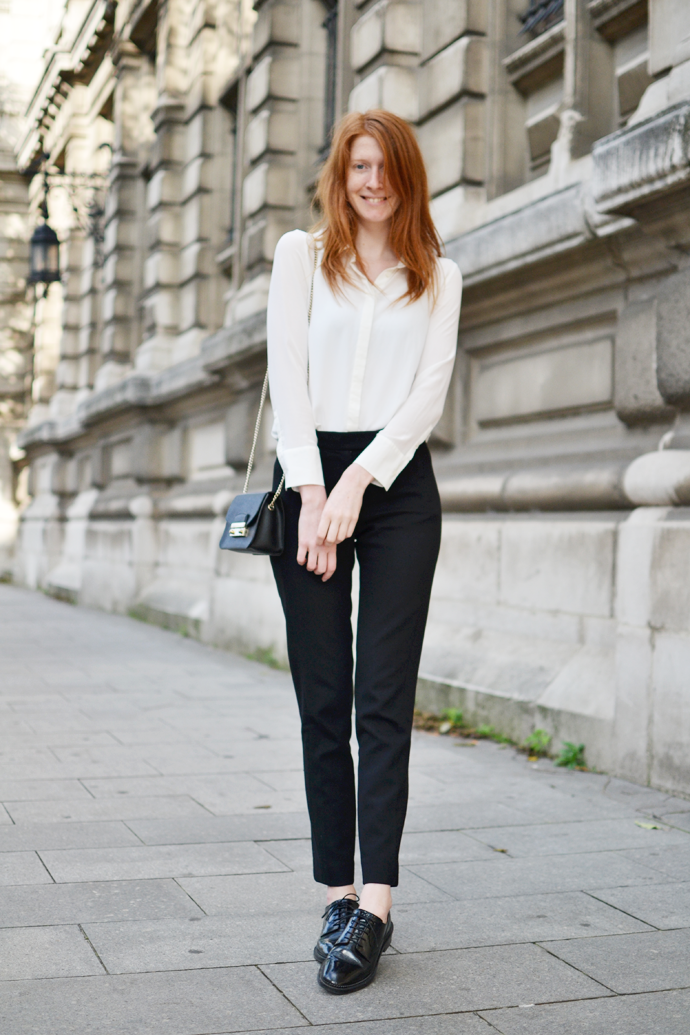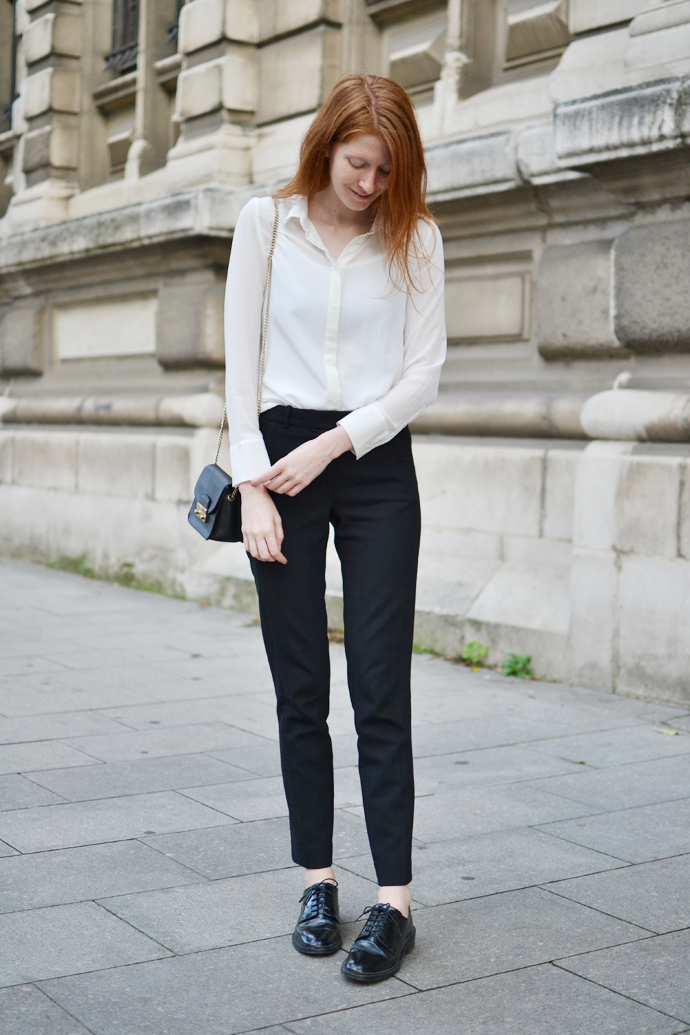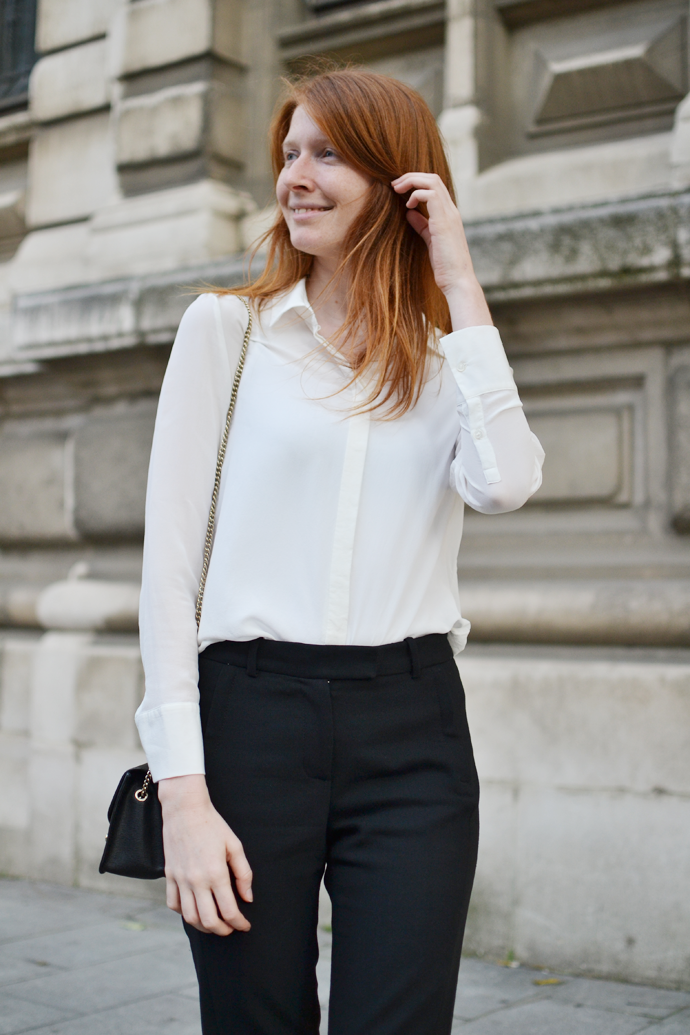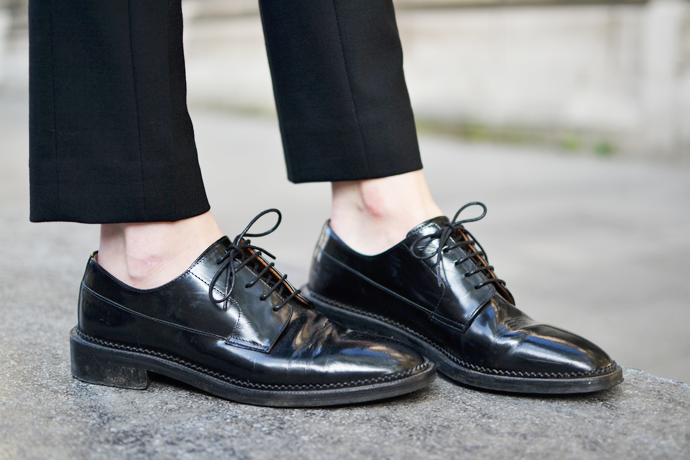 How are you guys doing? I'm in a particularly jolly mood today. This afternoon we had a snowball fight at work and warmed up with a cup of coffee afterwards. I'm currently sat down in my new Primark PJs watching snowmageddon grown in force outside. Primark Pjs are the best. So it watching the snow… from behind a window and next to the central heating. Also, K is cooking dinner downstairs so I don't have to contribute to the house hold tonight. Trophy husband!
The winter-y landscape outside does not match the outfit I want to share today at all. That's what you get for shooting your outfits too much in advance I guess? I just checked and these photos were taken in October. Errrr… . Oops? During the fall this was one of my absolute favorite outfits, which is not surprising as you all know how much of a basic bitch I am. Well-fitting silk blouse, nice ankle-grazing pleat trousers and dandy brogues (that had block heels so sharp I cut open my ankles every time I wore them), what else could I want? I'm a little sad that I won't be able to wear this outfit anymore in the next 3-4 months.
In other news: I bought a a full frame camera this weekend! I was so excited that I already hinted at a huge upcoming purchase it in my last blog post and now I can finally reveal what it is. I went with the Nikon D750. Although I've already had some fun playing around with it and even managed to shoot some fun bits for the blog already, it'll be a while before you'll see the first results on the blog. I still have an abundance of content lined up for the next few weeks that was shot on my Nikon D3100.
Outfit details
Classic silk shirt: Comptoir Des Cotonniers | trousers: J.Crew | brogues: & Other Stories | bag: Furla Julia