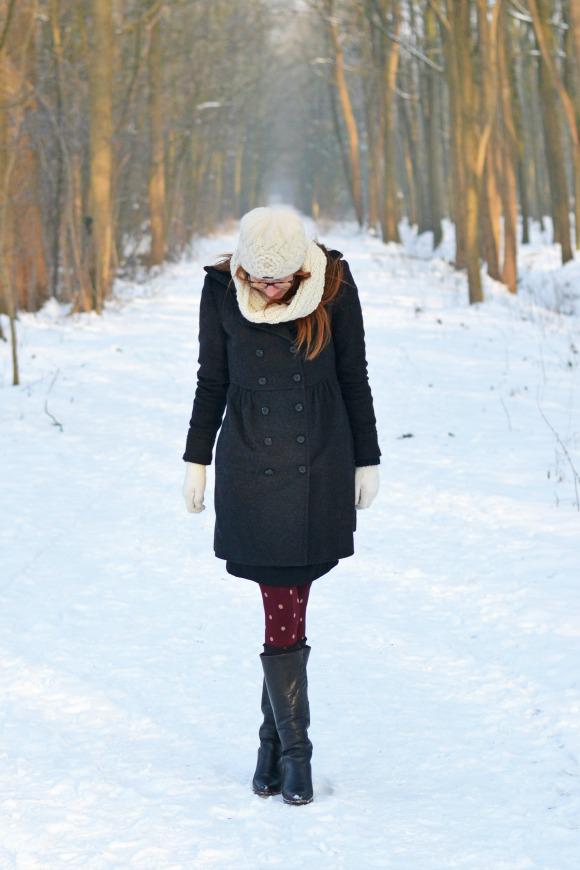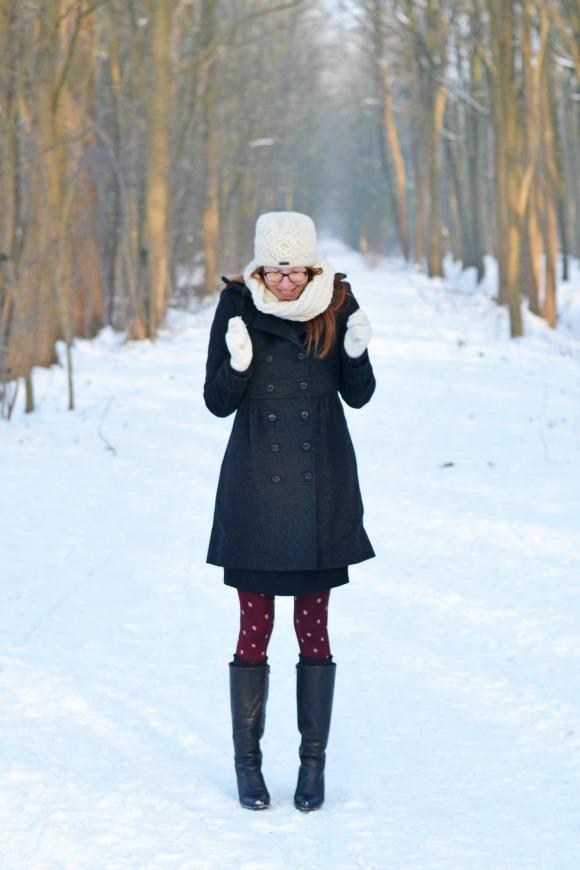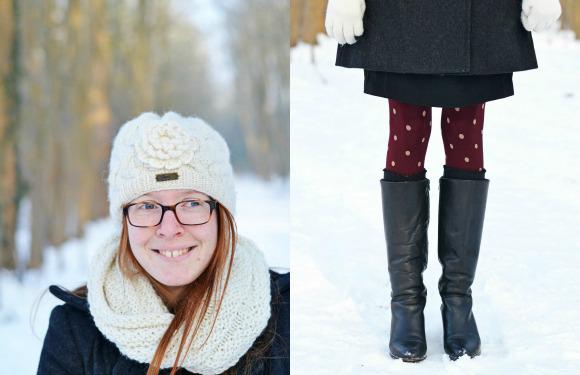 Mango coat // Zara dress // Footwork boots // Calzediona tights // C&A scarf & gloves // Hat from a market // Kinto glasses
If see my trying to hold my balance on the slippery sidewalks these days, there's a 90% chance I will look exactly like this. My cream accessories are the first things I put in my schoolbag in the mornings. And now that I think of it, basically the entire outfit was bought in Germany. The dress was a splurge when we visited Koblenz last year, and the gloves, scarf, hat, coat and tights are more recent purchases from our visit to Düsseldorf. I think it's fair to say I did my part in keeping the German economy rolling.
I have my last exam tomorrow morning and then it's time to break out all things fun again! It'll be a welcome change after spending weeks clustered at my desk. Well, my bed really. I'm planning all sorts of fun stuff to do during that one free week I have between tomorrow and the start of my internship. Start.of.my.internship. Stress is building you guys! The week of February 4th is going to be one tensed one. My internship starts on the 4th, I have my drivers exam on the 5th and I get my grades back on the 6th. How are my nerves going to put up with all this?
Also, thank you so, so much for your kind words on my photography post from Tuesday. In my reader survey a lot of you asked to see more of my "photography", which made me confidant to share some of it on the blog this week. In the past, these posts never really got that much response, so I logically thought that there was no more interest in it. I was so wrong, haha! I went out for a walk again after my exam on Monday, so I have plenty more wintery scenes to share if you like!