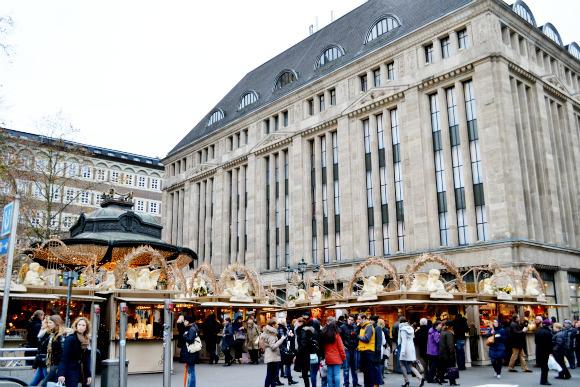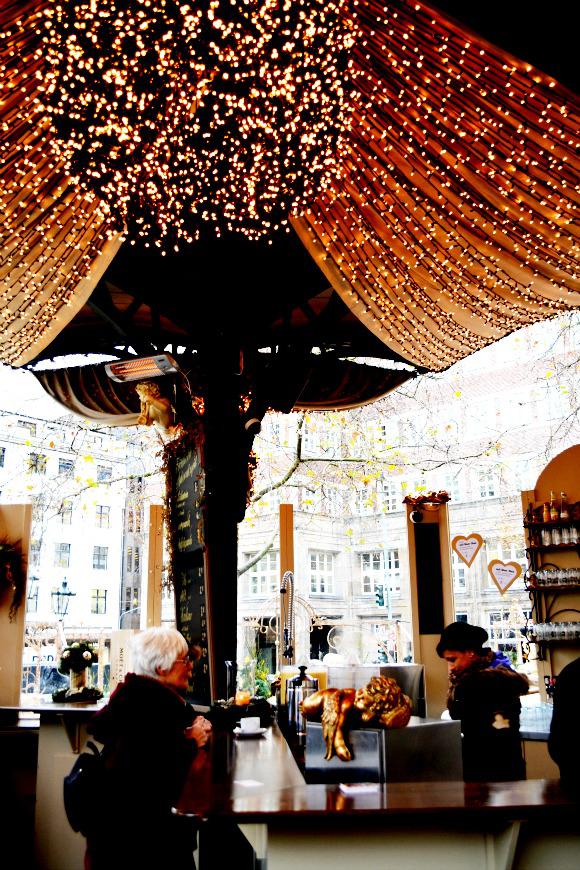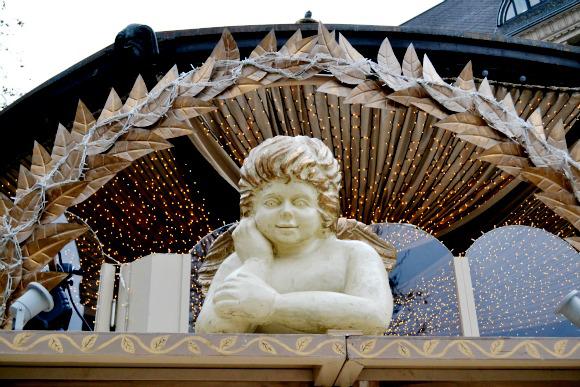 Cold, mist, rain and wind could ruin our Christmas spirit last Thursday. We're hardcore. Mom, grandma and I drove down to Düsseldorf in Germany on a grey morning to enjoy a day full of lights, gifts, funny Christmas mugs, mulled wine, hot cocoa, reibekuchen and lots and lots of shopping. Grandma bought me the prettiest hat and mom got me a new winter coat after dad shrunk my old one. I have no idea how he managed to do that! I can't wait to show you my new winter look, but in the mean time, enjoy these festive photos.
In regards to my last post: THANK YOU. I was hesitant to post about my physical flaws, since I've had it happen before that people take advantage of such posts to get at me. I know Thanksgiving has gone and past, but today I'm thankful to have such amazing, supportive people read this blog and help me get that one step closer to accepting who I am.
I have to go now, and sweat my ass of working a little more on my thesis. That thing is ruining my mental well-being. I am in SO much stress, it even keeps me awake at night. It's just, I have no idea what I'm writing or doing and I'm going to panic people, panic! The fact that I can't reach my coach doesn't help me much either, hehe. It's come to a point where I feel like crying from frustration everytime I open that document. Okay. I'm an emotional mess. Yes. Phew. I'm calm. Or not.
There are more photos after the jump! Hope you'll take a peek!