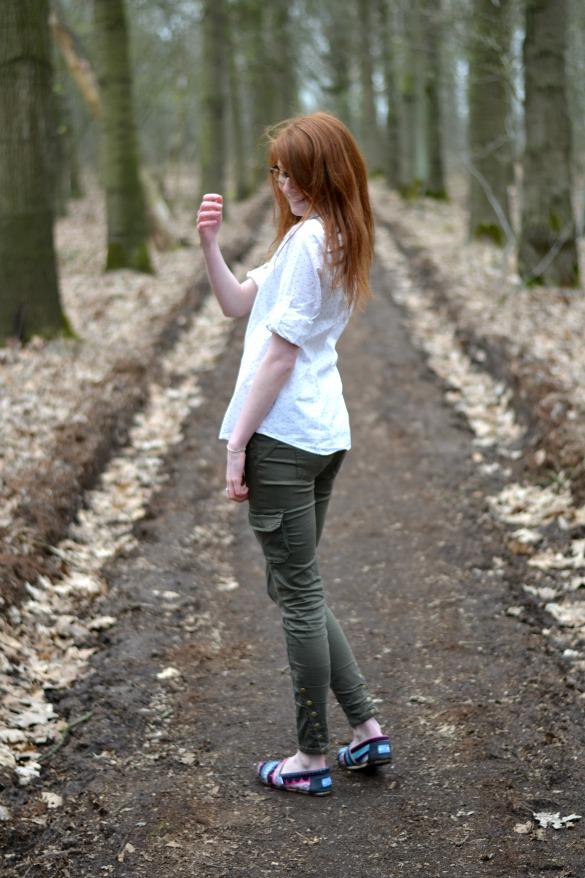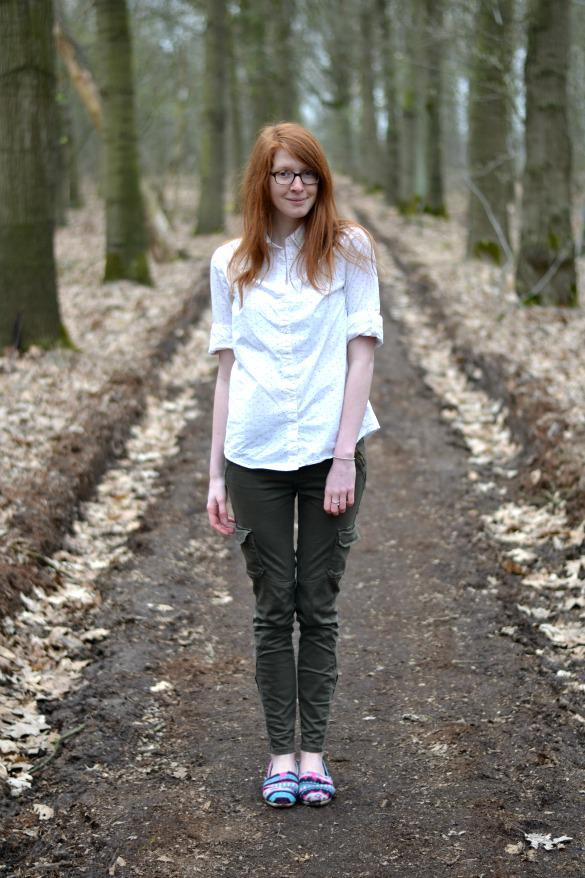 I am wearing my toms from last fall • Zara cargo
skinnies • Banana republic polkadot shirt
You might think I need more pants. I think so too. But try to convince
my mom of that. These jeans are about the last thing I bought and we all know
how it goes with girls and new things right? But I pinky promise you that I really haven't
been wearing these all day everyday for the past three weeks. Really not. Just
on the weekends so it seems.
The past weekend was oh so heavenly. On Friday I had a really tiring
day. People don't like it when there's a big pile of work on their desk, but
man, an empty desk isn't much fun either. Time was going by so slowly as I was
counting down the minutes until prom night. When the clock struck 4:30pm I
jumped off my seat and ran for the nearest bus stop. When I opened the door
to K's apartment about an hour later I found a white rose on
the kitchen table and a little note telling me he had already gone to the venue
to help set everything up. It was the third rose he gave me in our 4 years of
dating. He's not a real flower person, so I know that when I get one I either
did something good or he did something bad. I smiled, and took a bite of the
tuna salad sandwich he got me for dinner while I tried to hack into his
computer so I could watch an episode of Once Upon A Time.
The evening was full of noise, fog machines, dates who were crying, a
couple that was breaking up right next to me and drunk people who were talking
about really awkward subjects. There are limits as to what you
want to know about your boyfriends study mates. We got our picture taken a
million times and danced for as long as our longs would let us with all the smoke coming from the fog machines. I left considerably early compared to some. One of K's friends and his girlfriend, who both had a liiiitle to much to drink,
accompanied me so I wouldn't have to walk back to the apartment alone at 2am.
They were discussing about an invisible dog poo as I walked about two meters in
front of them hoping no one could tell they were with me, haha. Ah, like every
year, it was a night to remember.