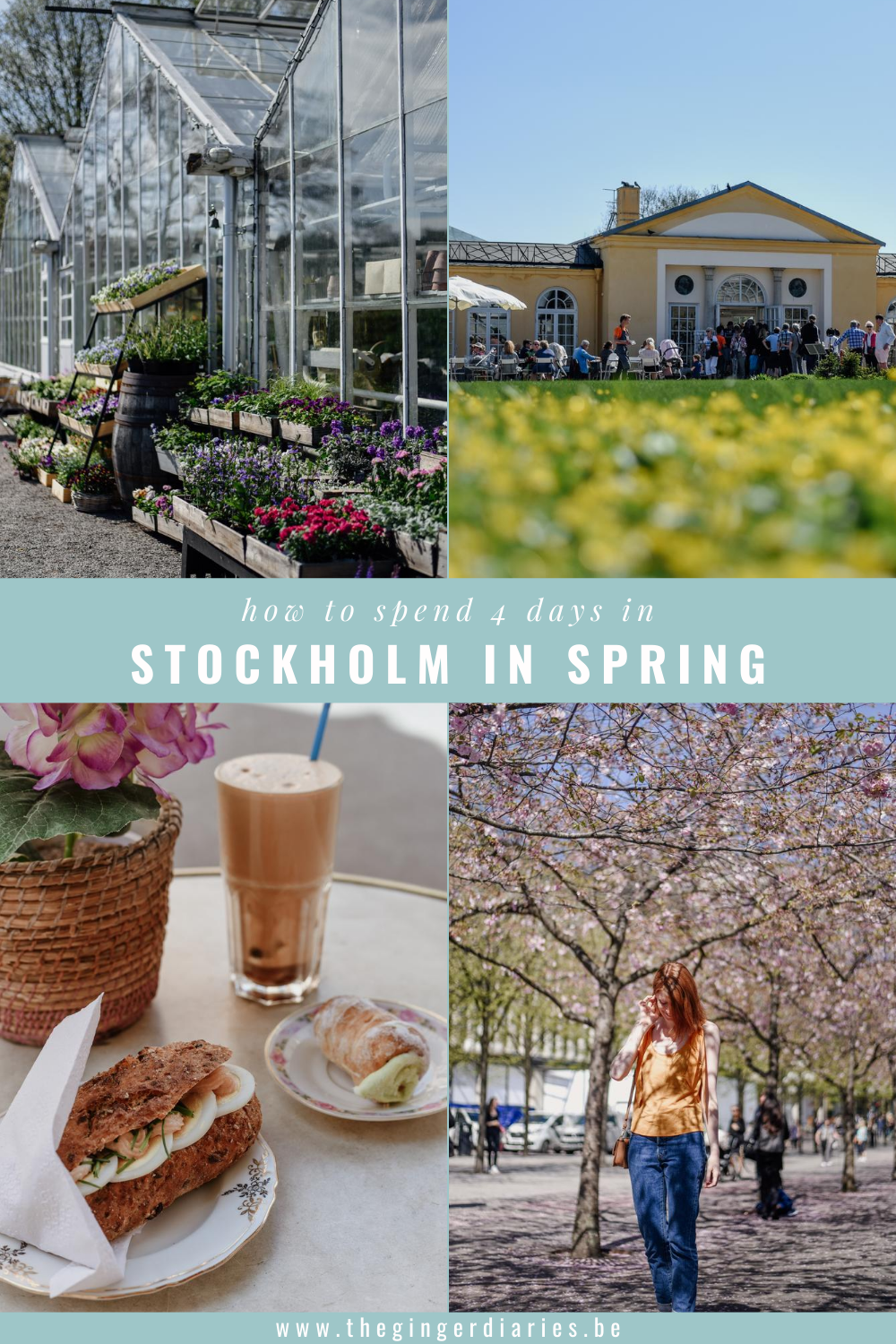 Oh, hello there world wide web. I'm so happy to see you again! How have you been? Somehow summer has gone by in the blink of an eye and just like that it's been nearly two months since my last blog post. A lot of time went by between those glasses of rose wine and iced coffee. Or maybe it was the puppy that kept me busy?
I edited and uploaded my photos from Stockholm into my WordPress Library somewhere in June and with the intention of writing the post a day later. I couldn't find the right words then and soon got distracted with online clothes shopping. This post has been sitting in my drafts ever since, but today I am determined to hit the publish button!
It's been two years since I visited the Swedish capital with my friend S and I don't fully remember all the details. So, instead of a long and detailed posts about the all what's and where's, I want to keep my post short and sweet and turn it into a photo journal of our trip. Are you ready?
Day 1: Arrival in Stockholm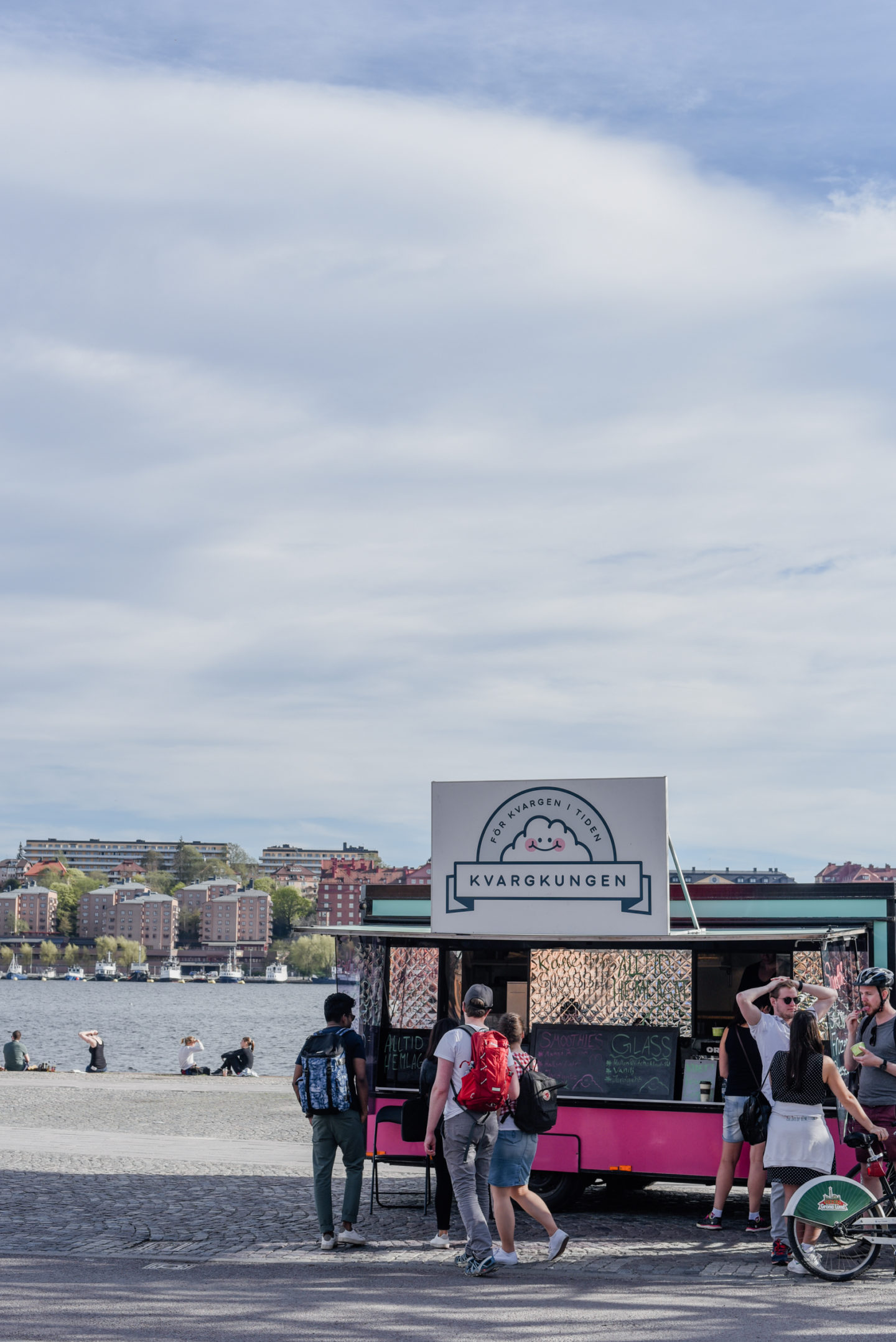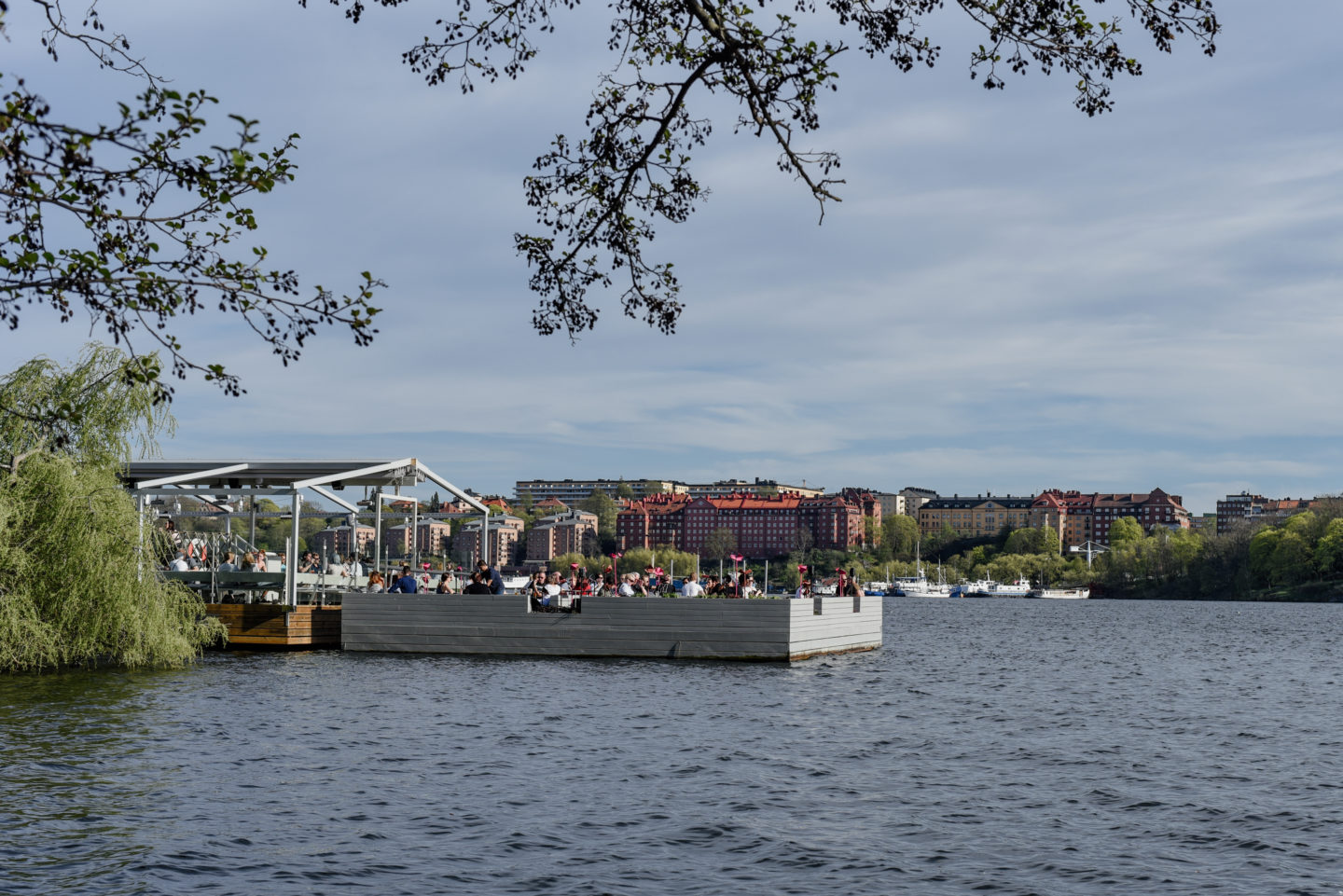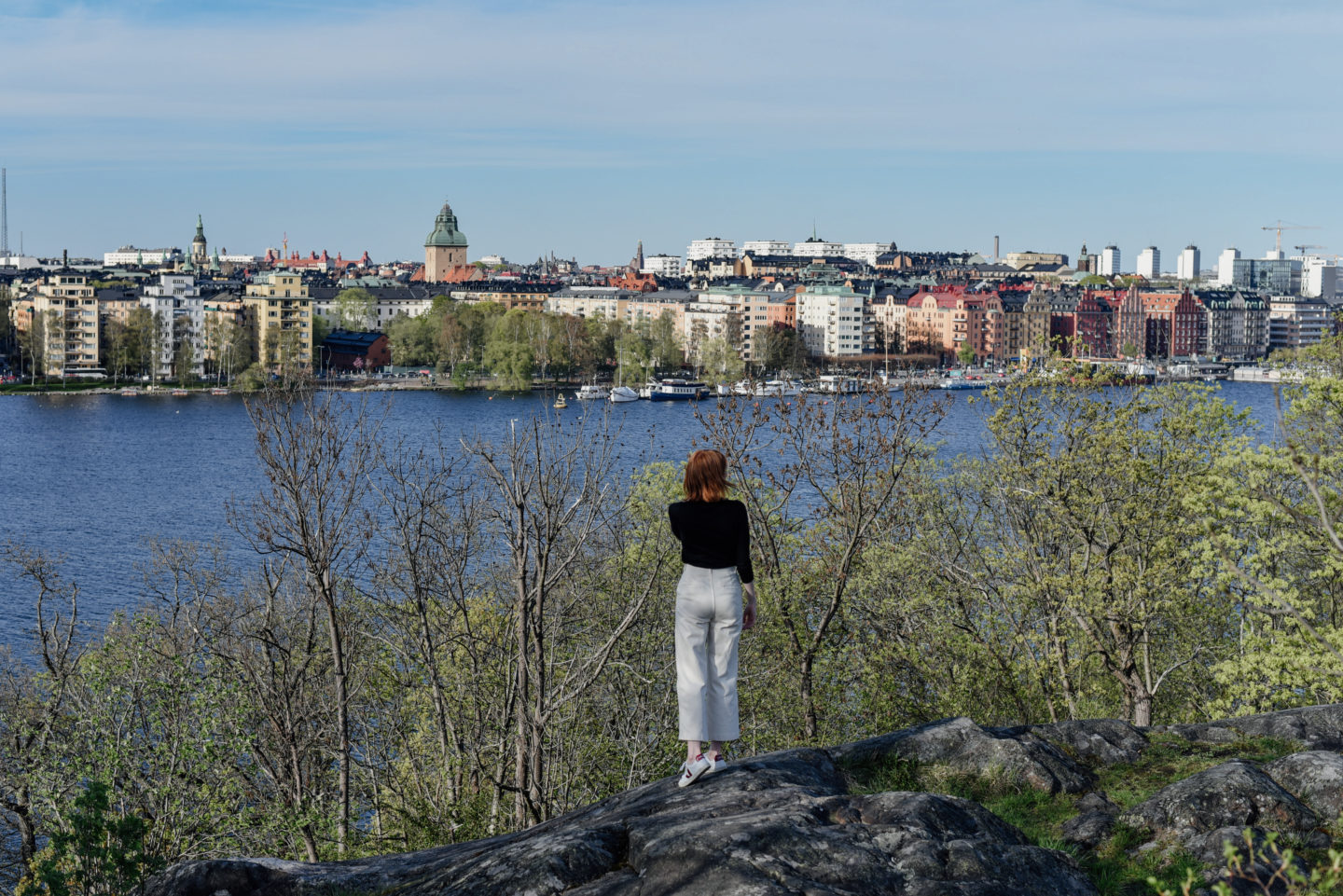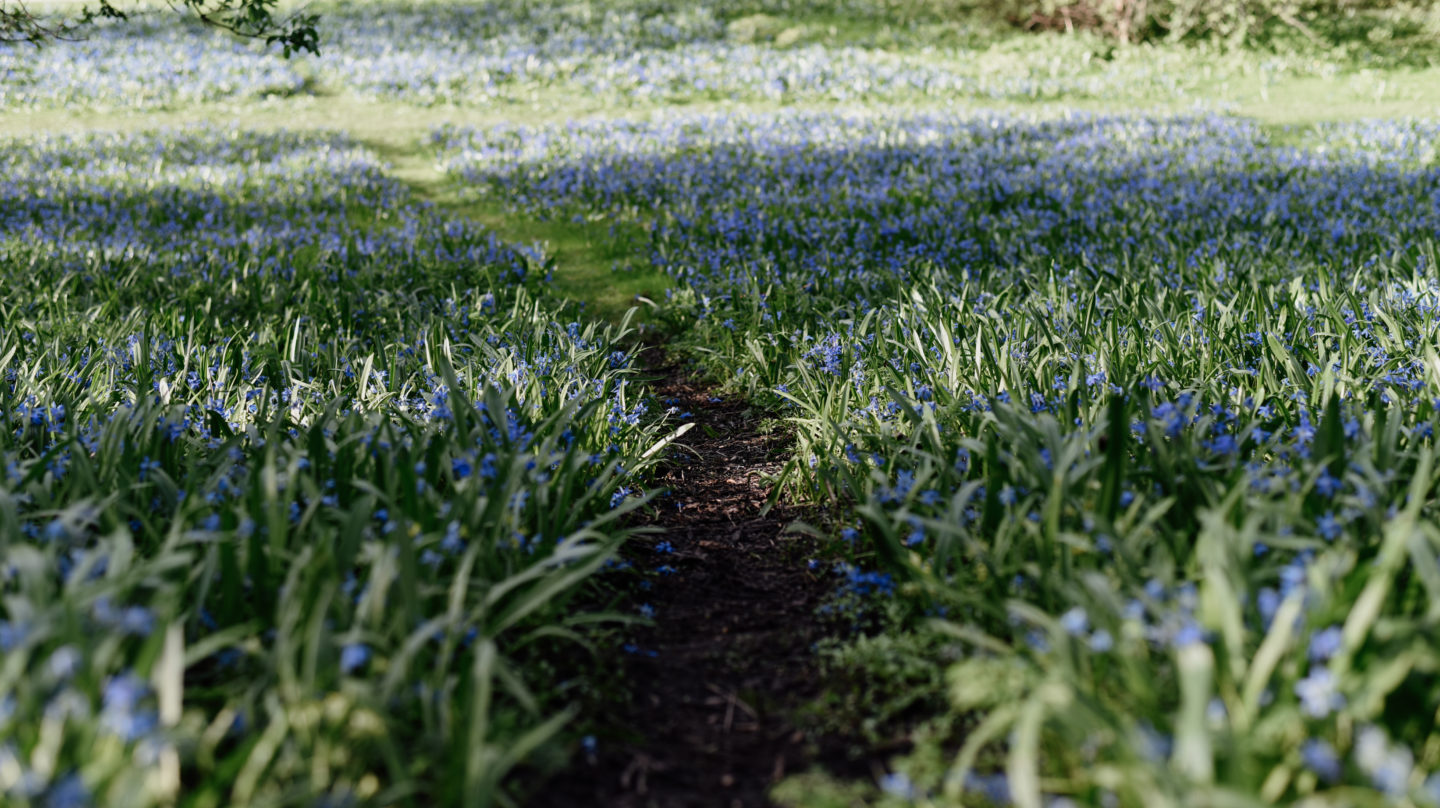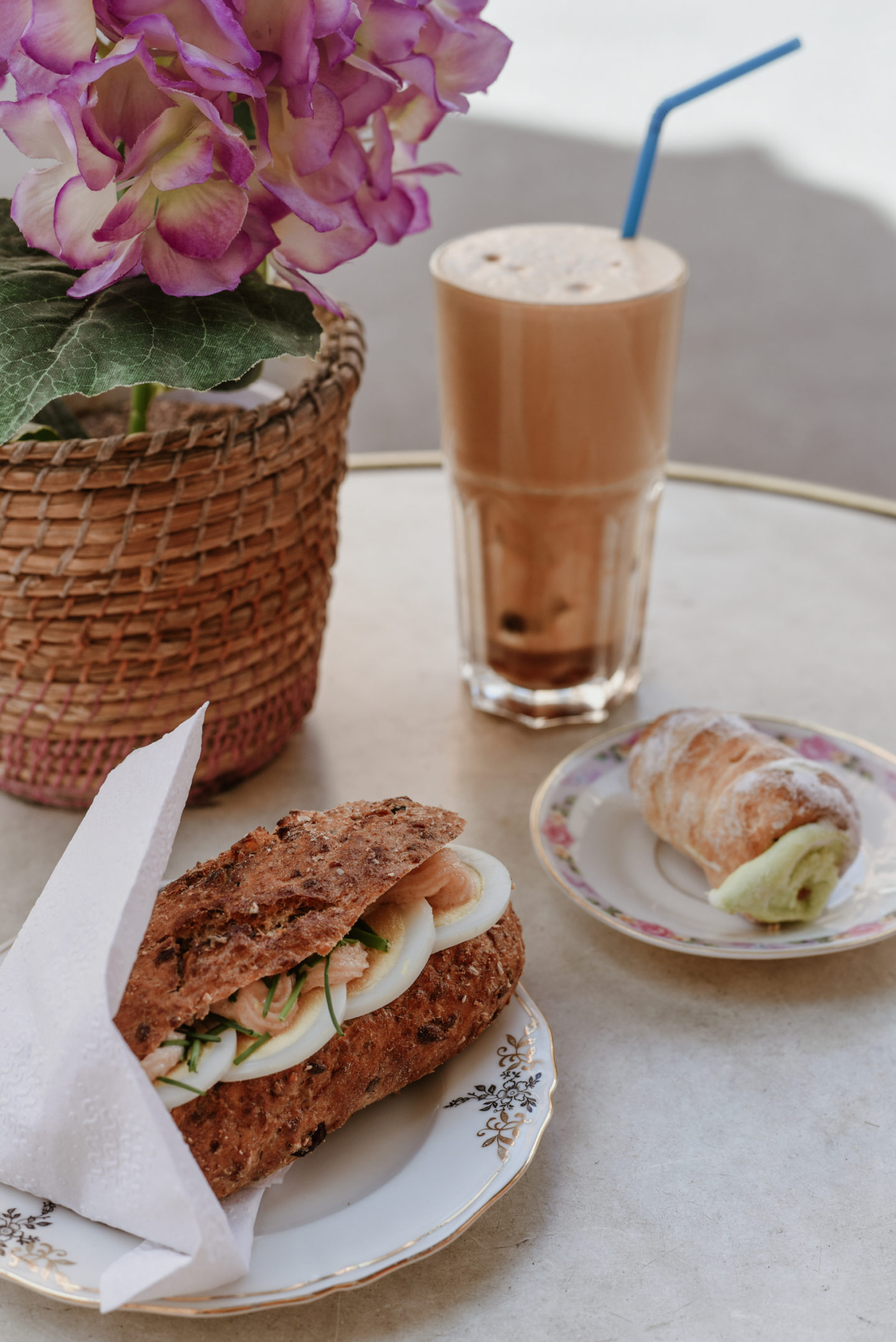 Coming to Stockholm was a bit of a last-minute decision. As are all my travels, really. We had both been busy working and did not prepare well for our trip. We had no idea what would be waiting for us, where we'd eat or what we'd spend our 4 days doing in Sweden. After we dropped off our bags in the hostel we looked at each other and both went "and now what…?".
We started walking. We walked along the water on Norr Mälarstrand and crossed the Västerbron bridge to Langholmen. Then we followed the steep steps up to the top of the cliffs for an amazing view over the city. Afterwards we wandered through Södermalm aimlessly in search of coffee and a late lunch. There are lots and lots of options in this part of town. I can't remember exactly which bakery we ended up in, but I saved Bageri Petrus, Drop Coffee and Johan & Nyström to my google map of Stockholm.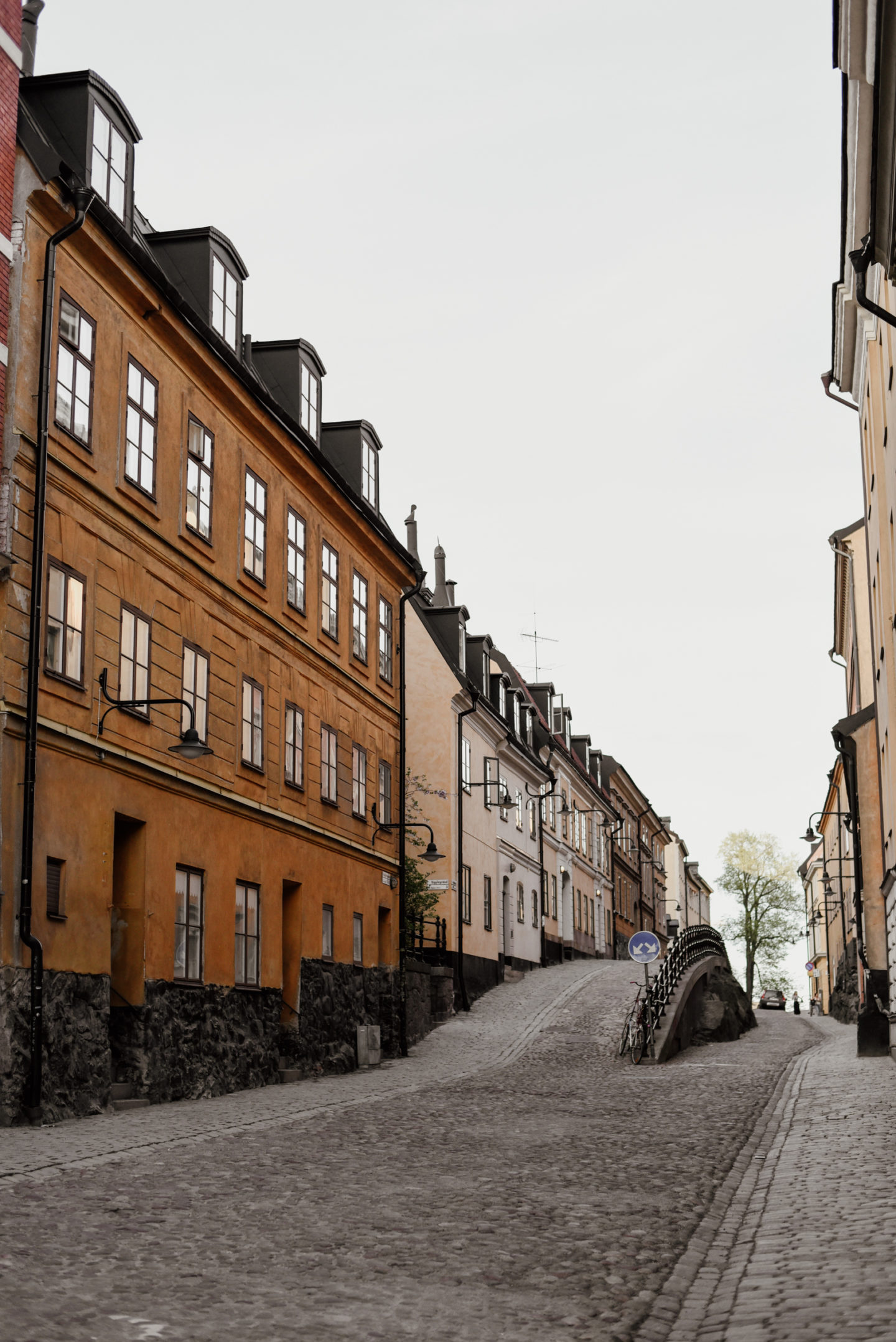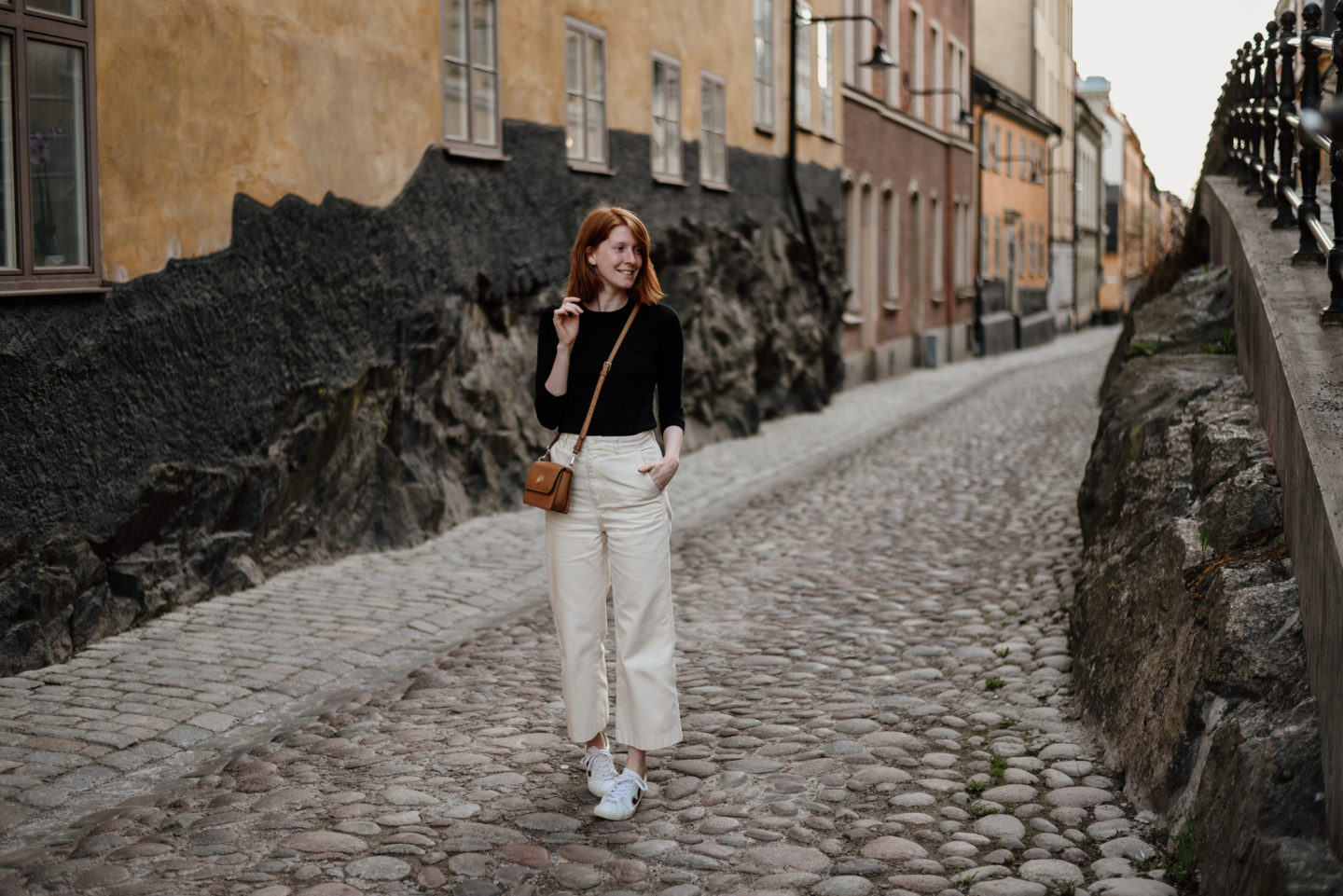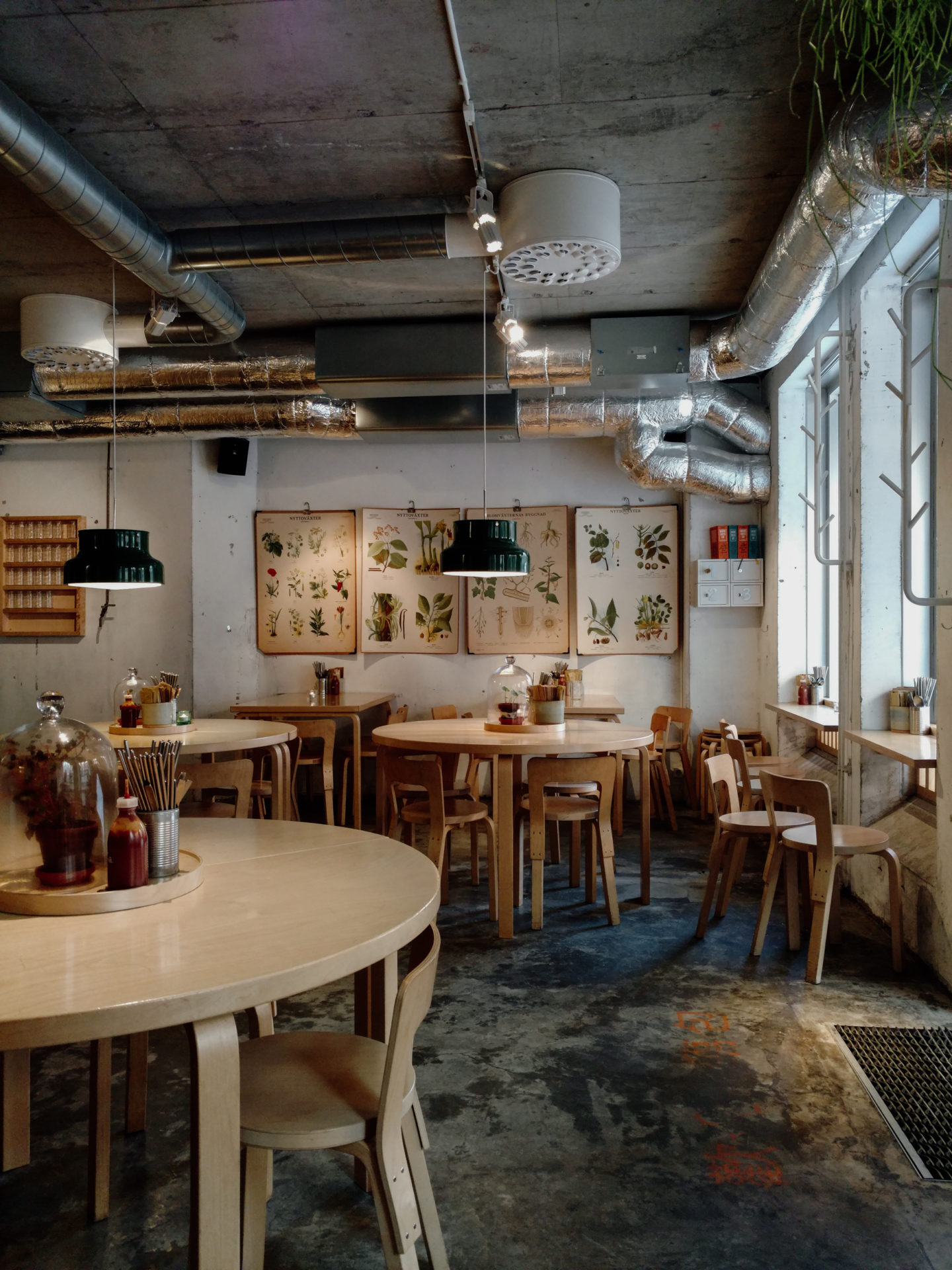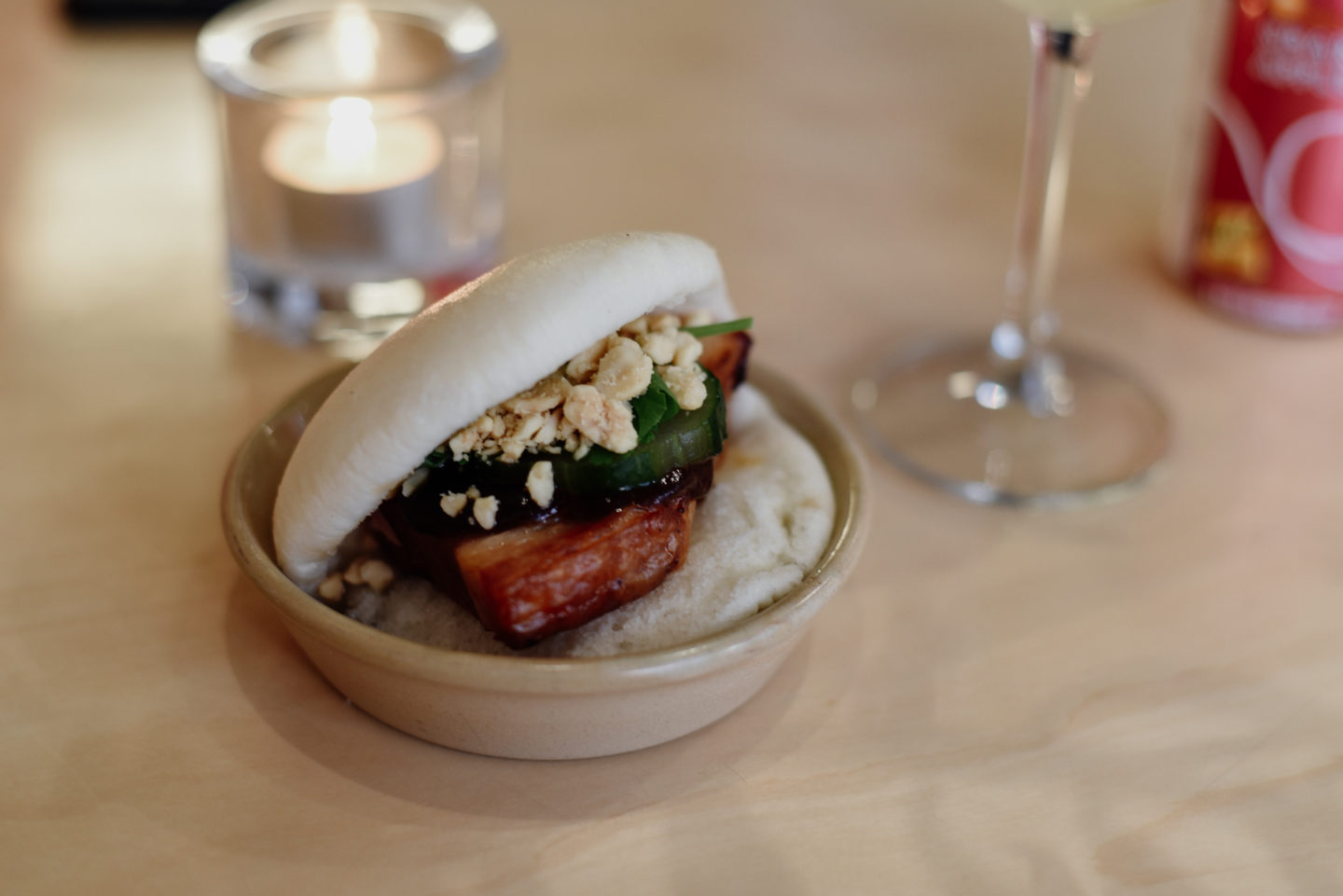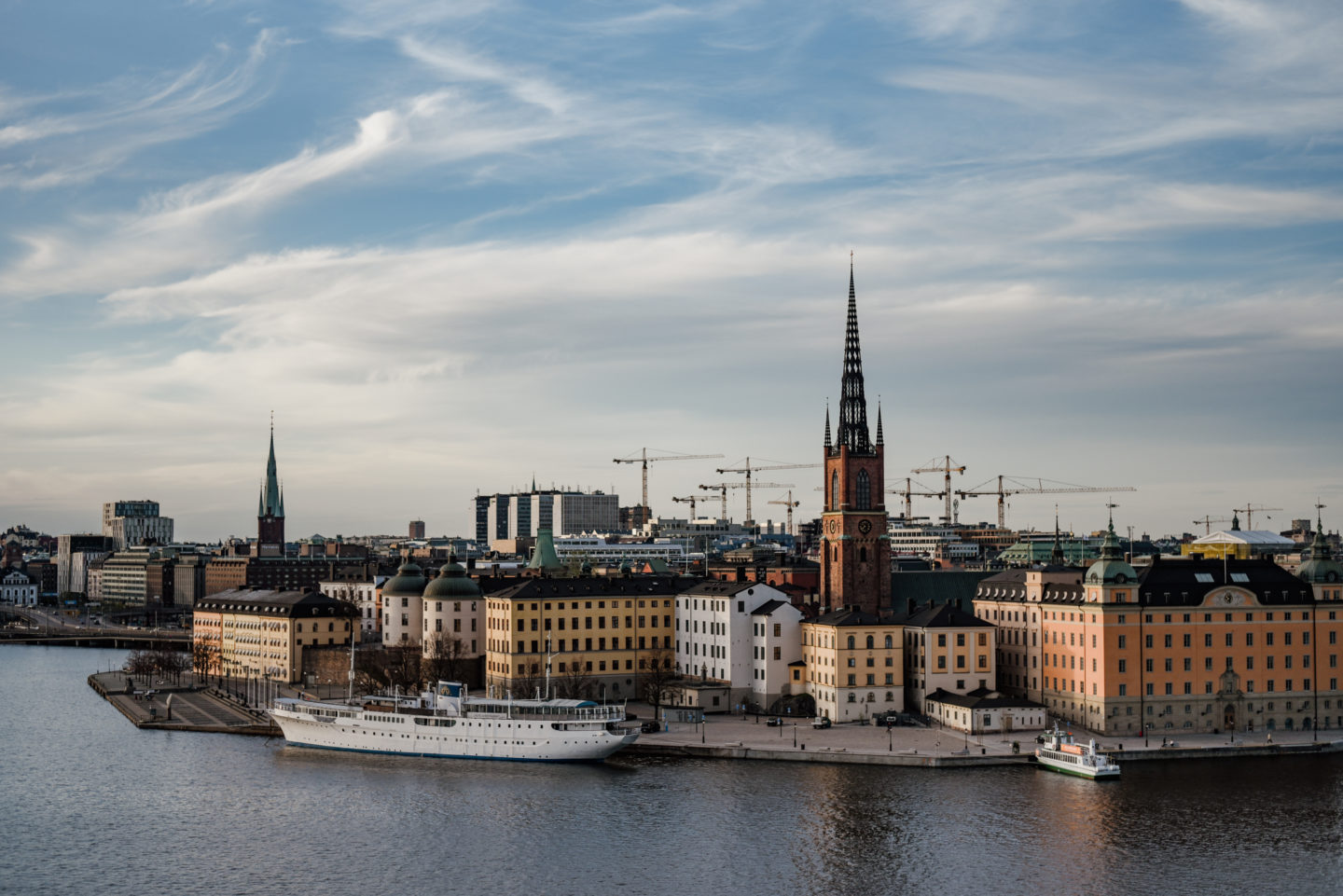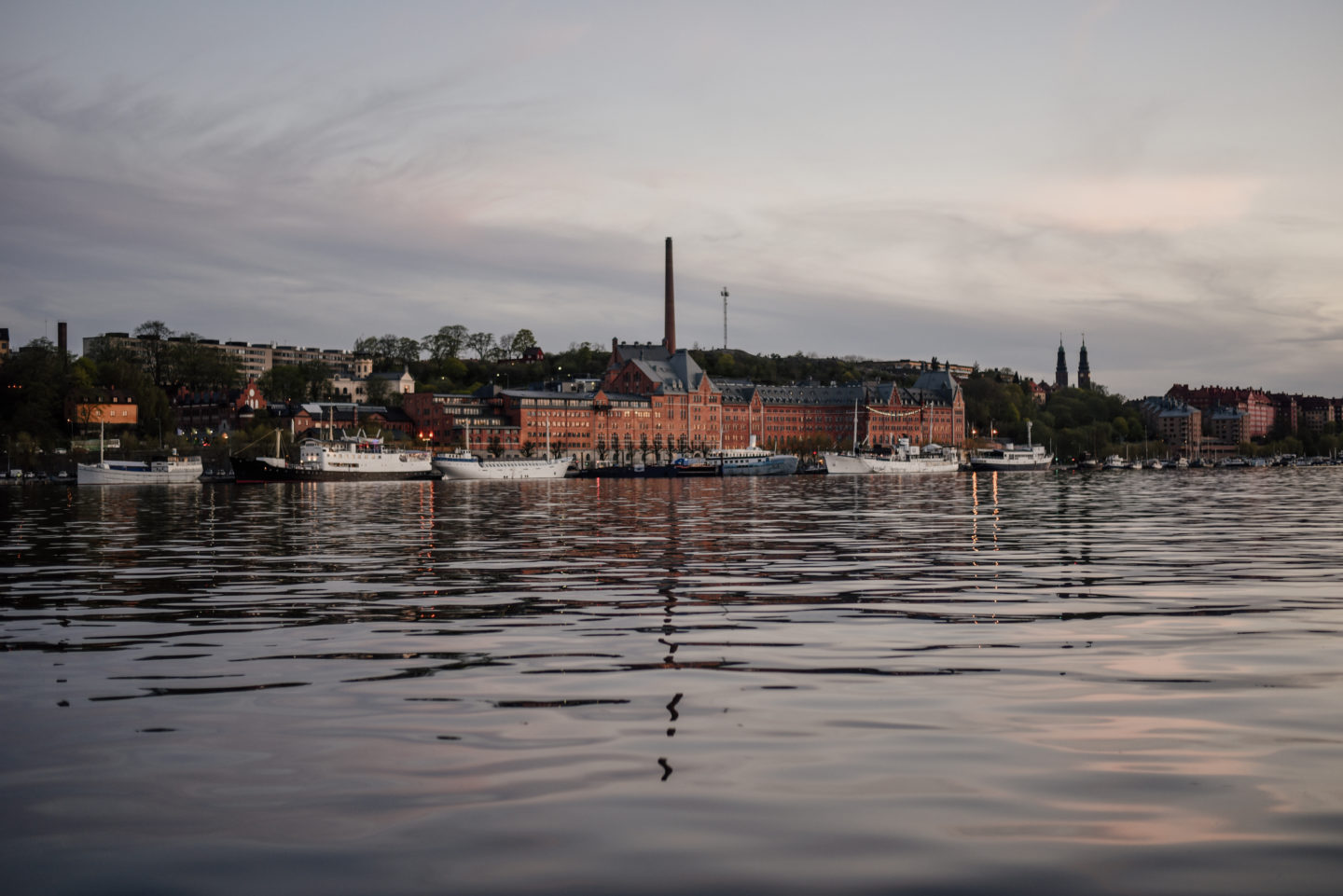 We lingered around Södermalm for a while, gazing at the blossoming trees and hipster places. At one point we passed Monteliusvägen, another viewpoint with a stunning view over Gamla Stan (Old Town Stockholm), and decided we wanted to come back later during sunset. We put our feet under the table at Barobao (Hornsgatan 66) for dinner and tried to find a cafe for drinks afterwards. We failed, because yes, drinks really are as expensive in Sweden as everyone says (think €10-15 for a glass of wine).
Day 2: Gamla Stan, the cherry trees at Kungsträdgården & Royal Djurgården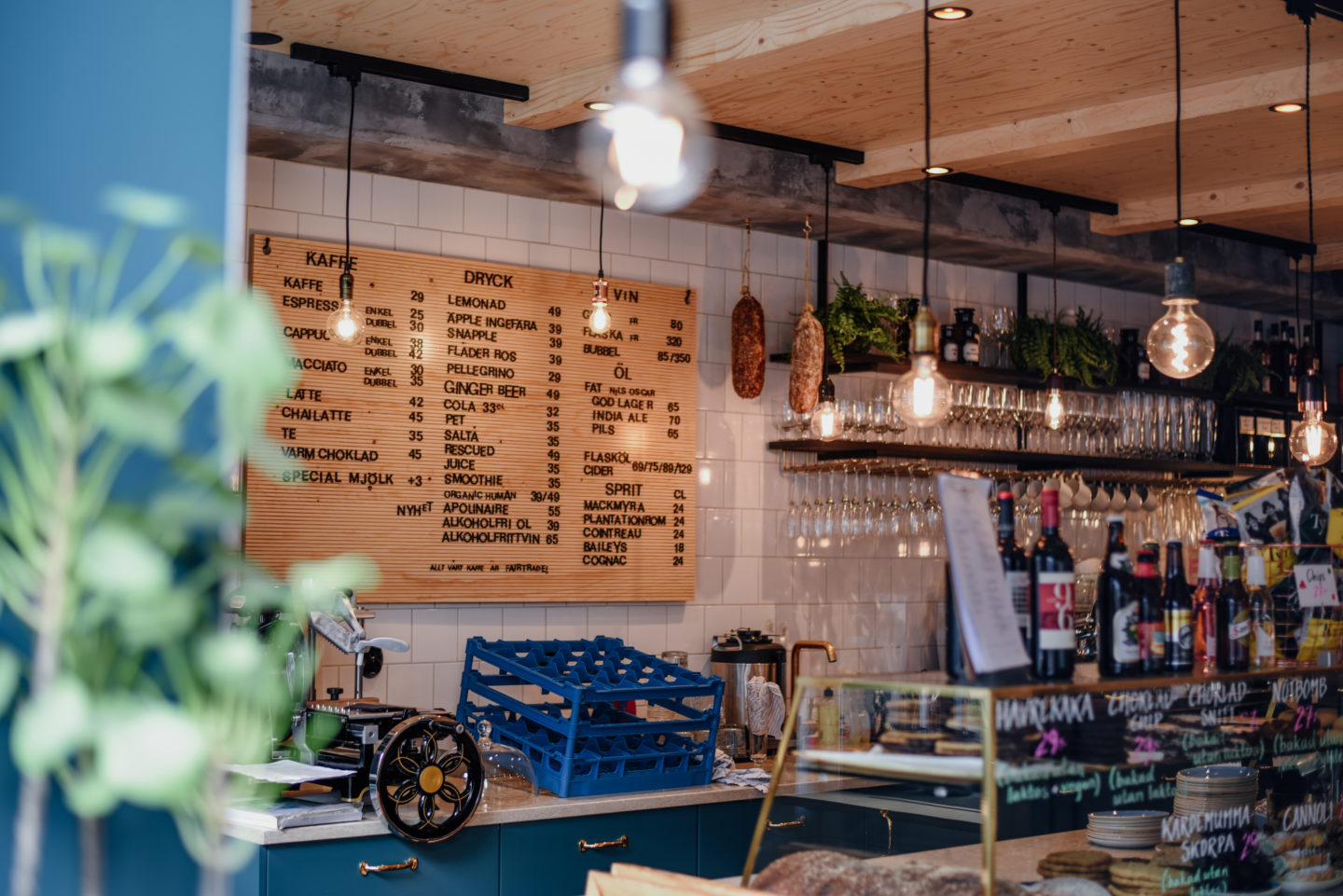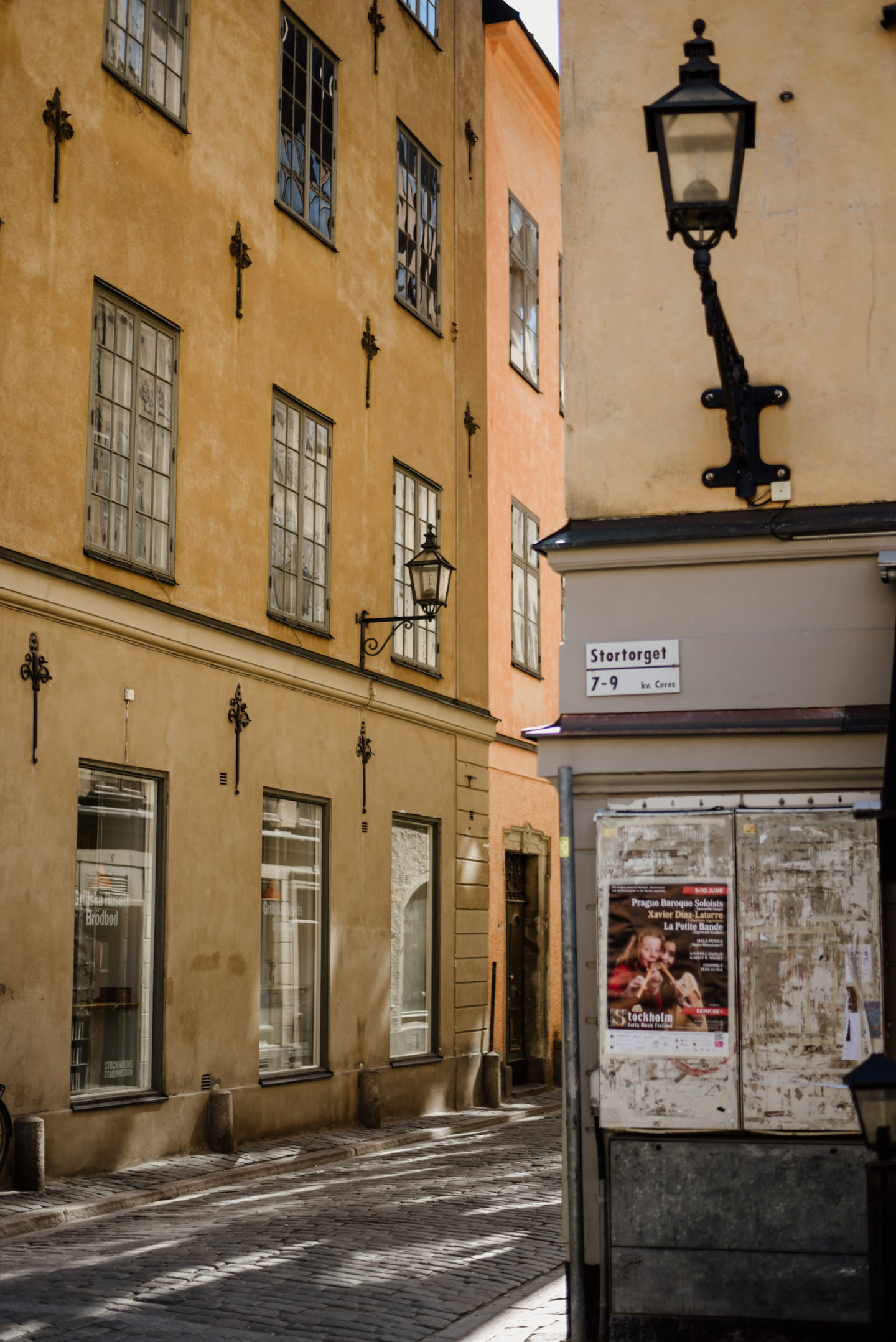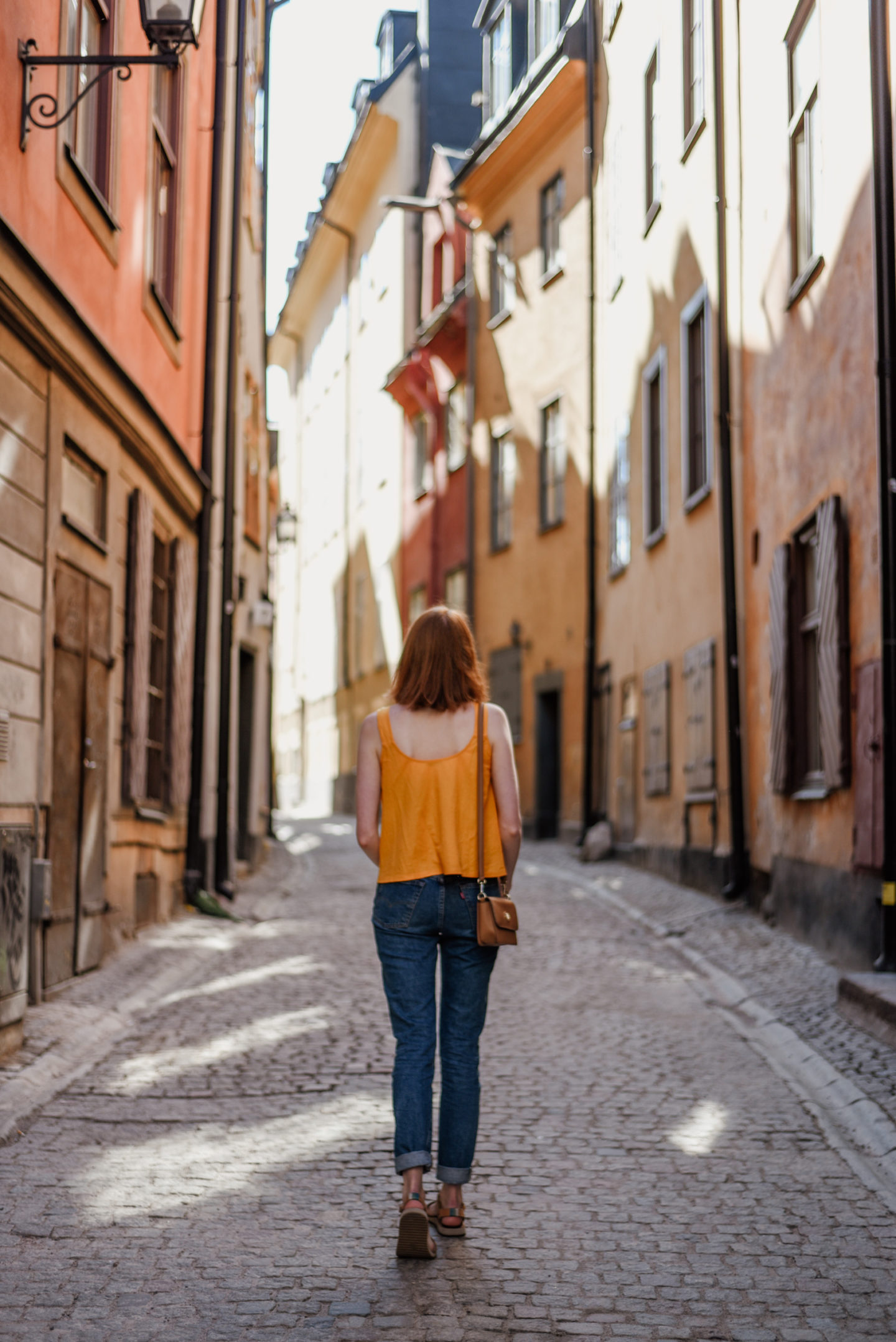 Coffee and cinnamon buns (kanelbullar) are a must when you're in Sweden. They are probably the biggest cliche, but what's the harm in following the masses when something is so delicious? After breakfast we walked into Gamla Stan for the first time. It was very, very crowded that morning with flocks of tourists and city guides occupying every street corner. We wanted to take photos on Stortorget, but people kept standing in the way so we moved along.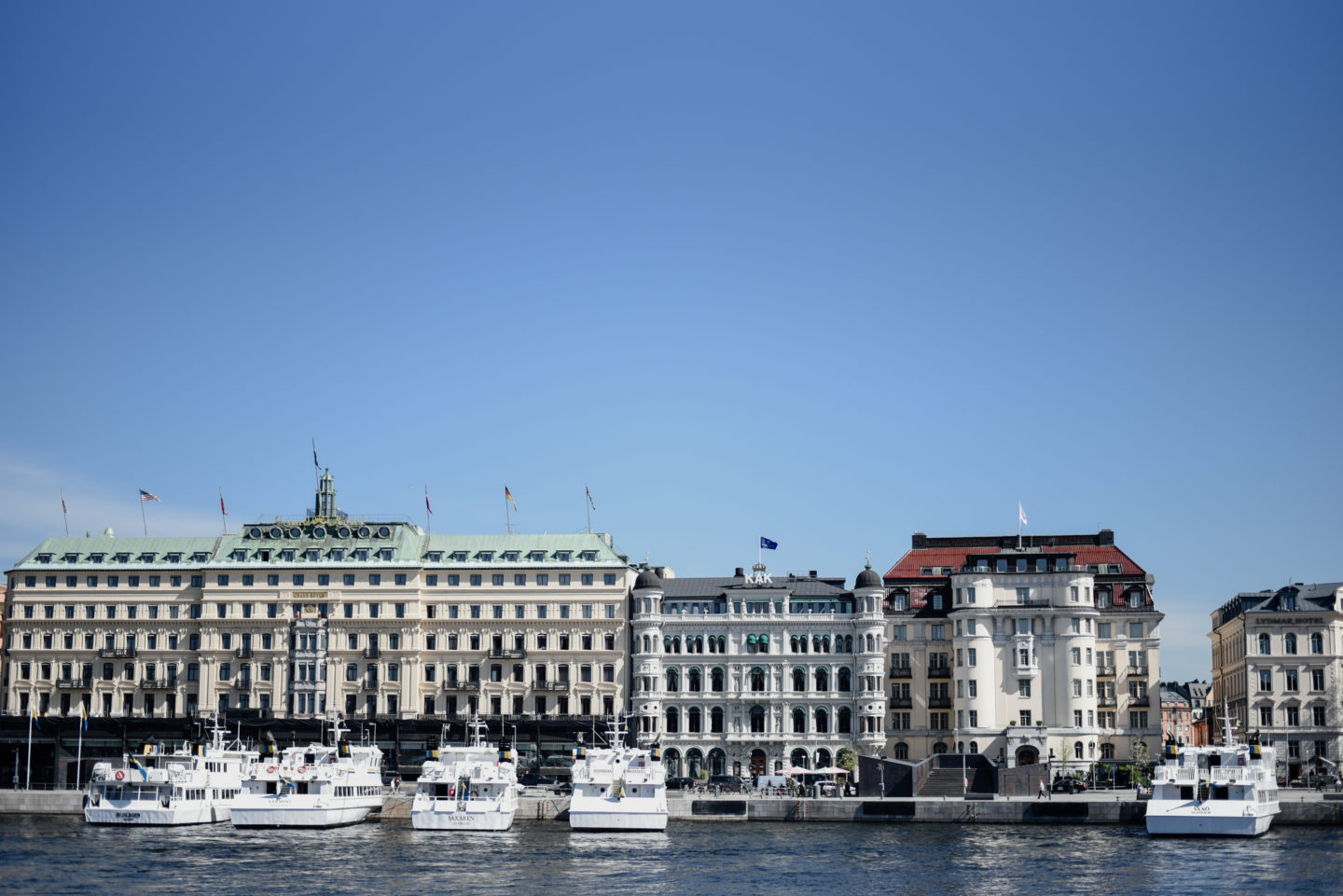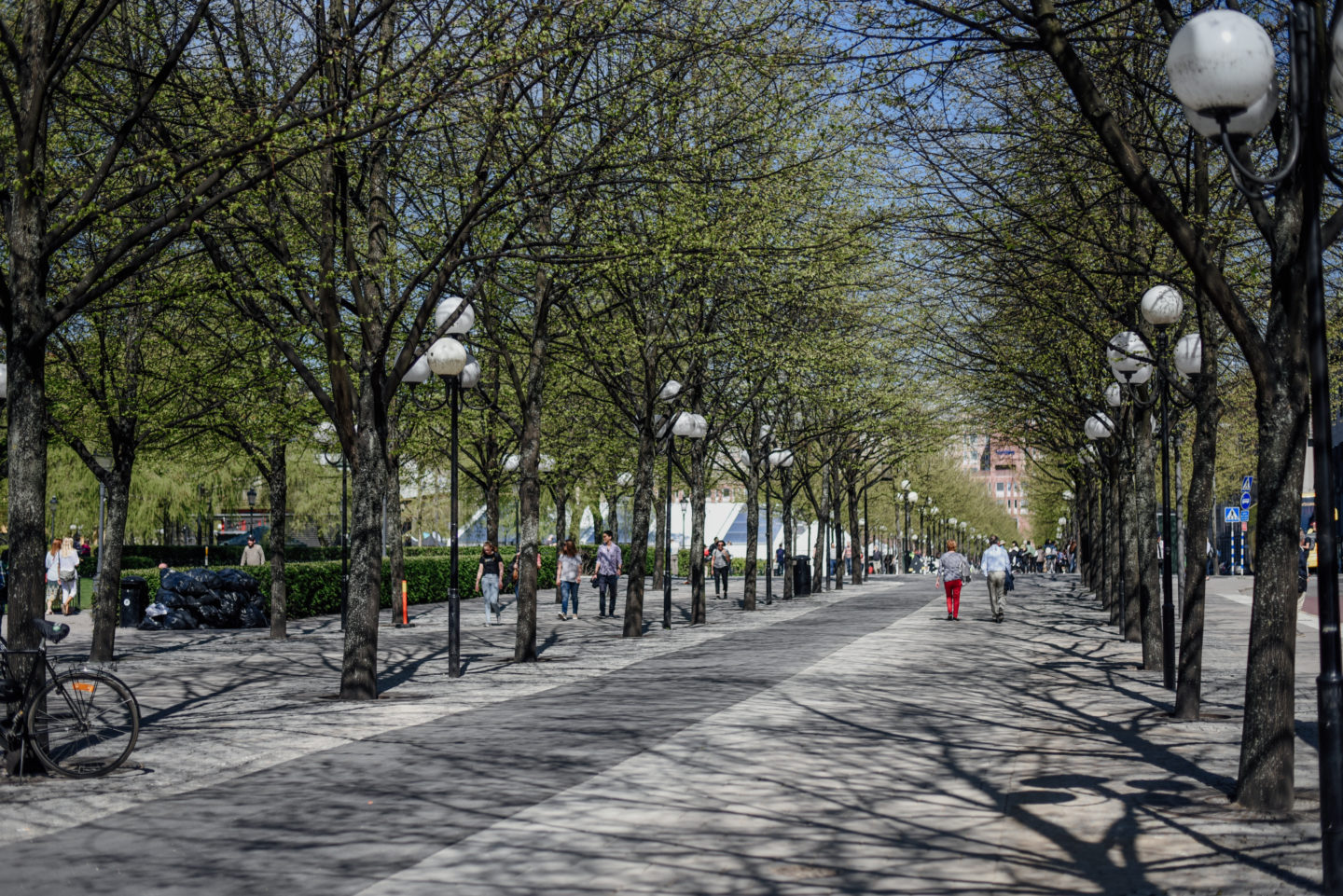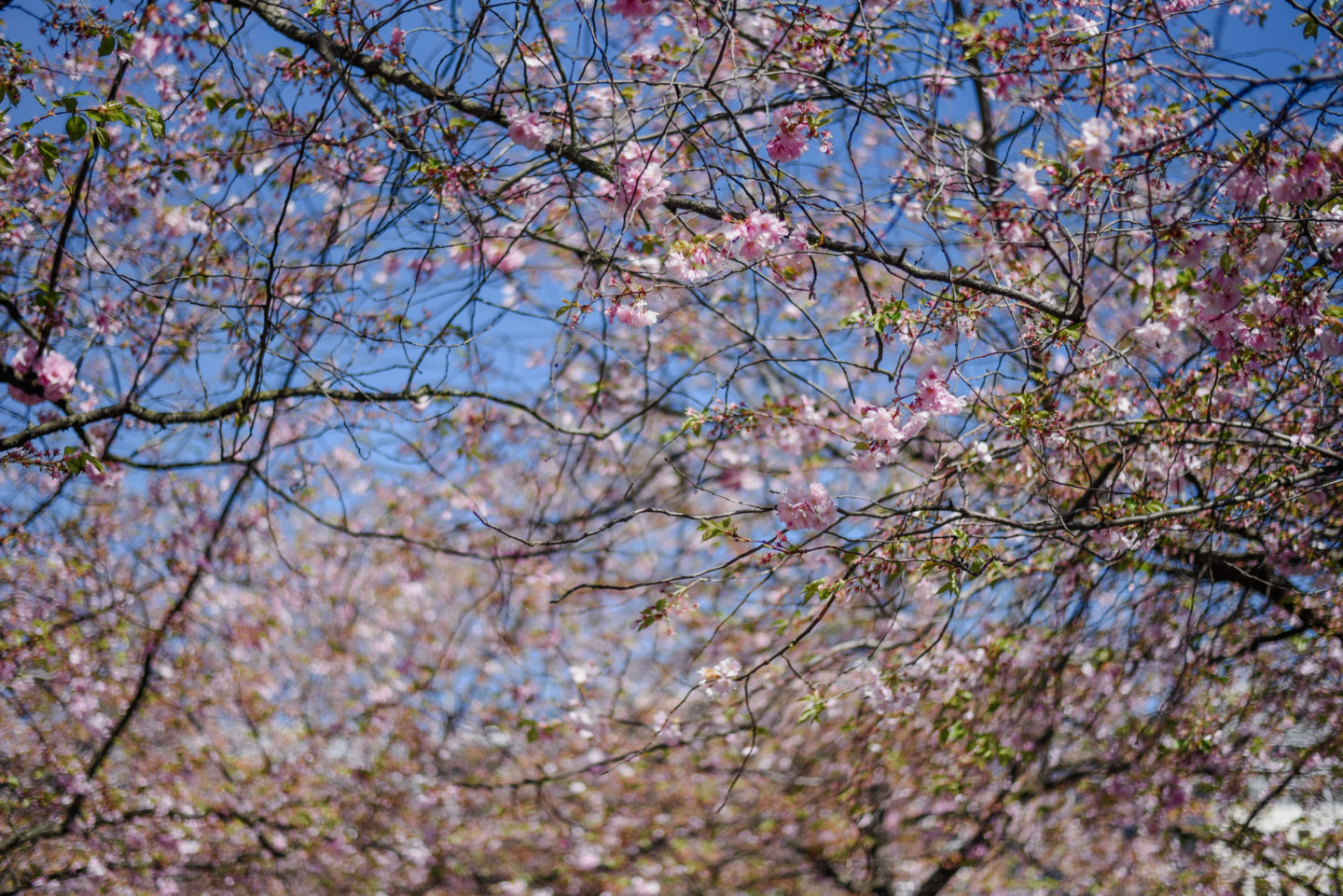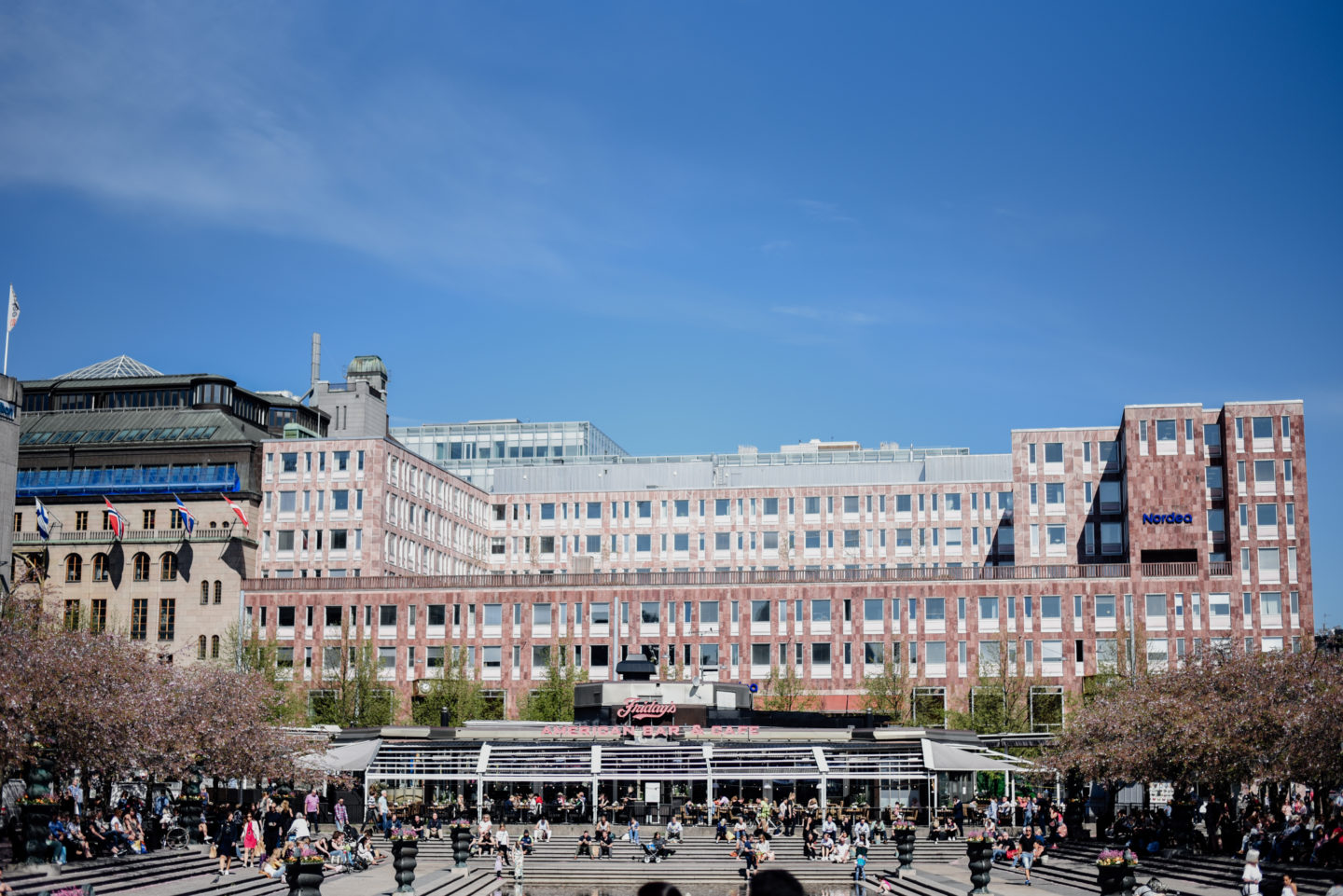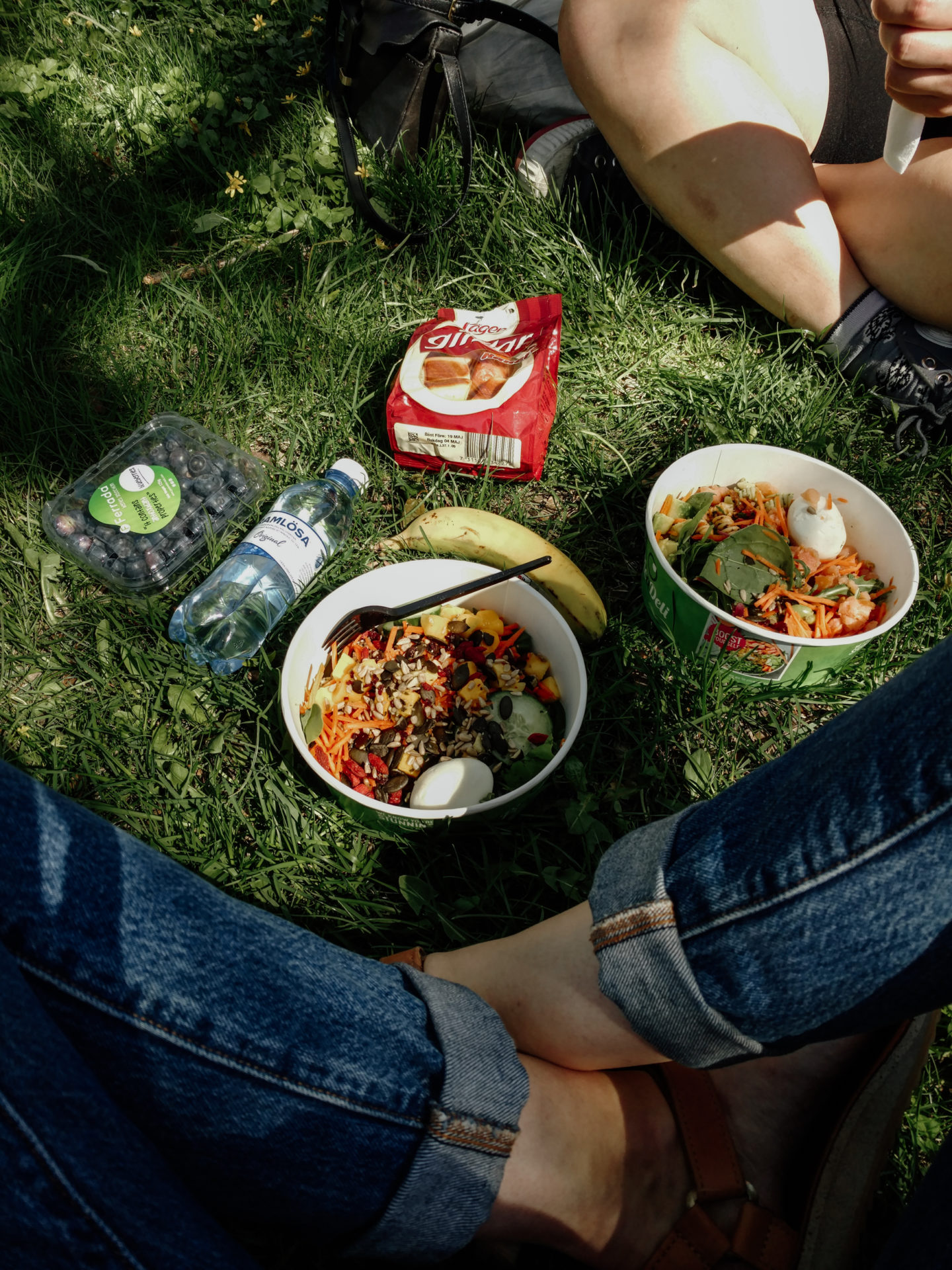 By chance we stumbled upon Kungsträdgården. And also by chance, we caught the last of the cherry blossoms. The sun was shining bright, so not all of our photos turned out well. Imagine rows of trees, forming cotton candy pink clouds above your head and petals floating down with every fresh spring breeze. What a sight to see! Unfortunately, we – again – weren't the only ones who came to admire all that loveliness.
We moved into Östermalm to find lunch, but most places were packed with people. Eventually we found a supermarket with a salad bar. The weather was nice enough for a picnic and we had spotted a small park along the way that would be suitable to sit in. It was probably the best outcome for our wallet, too. PS: I am addicted to Gifflar Classic Cinnamon Croissants! The good news is that you can get them at Ikea in Belgium too!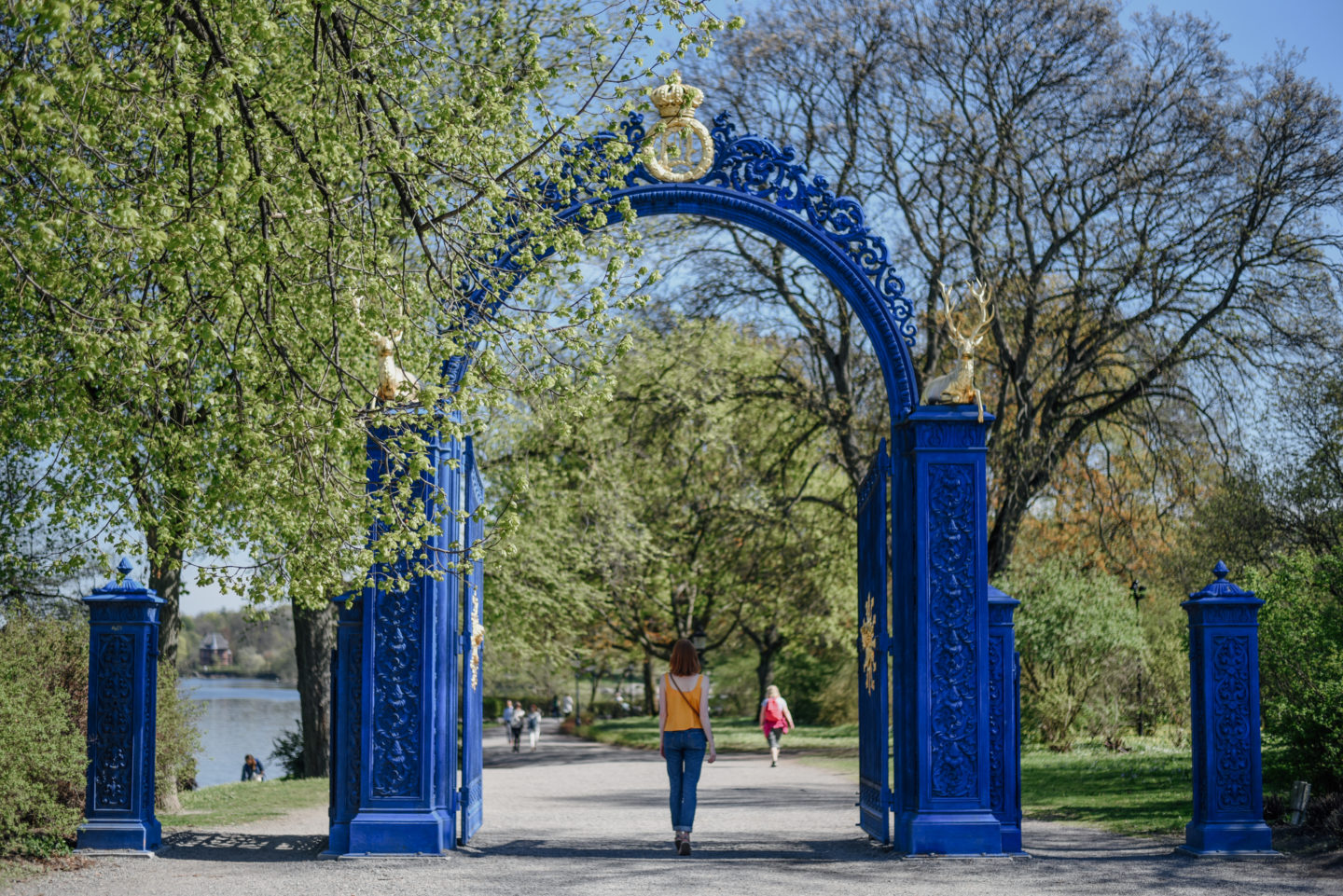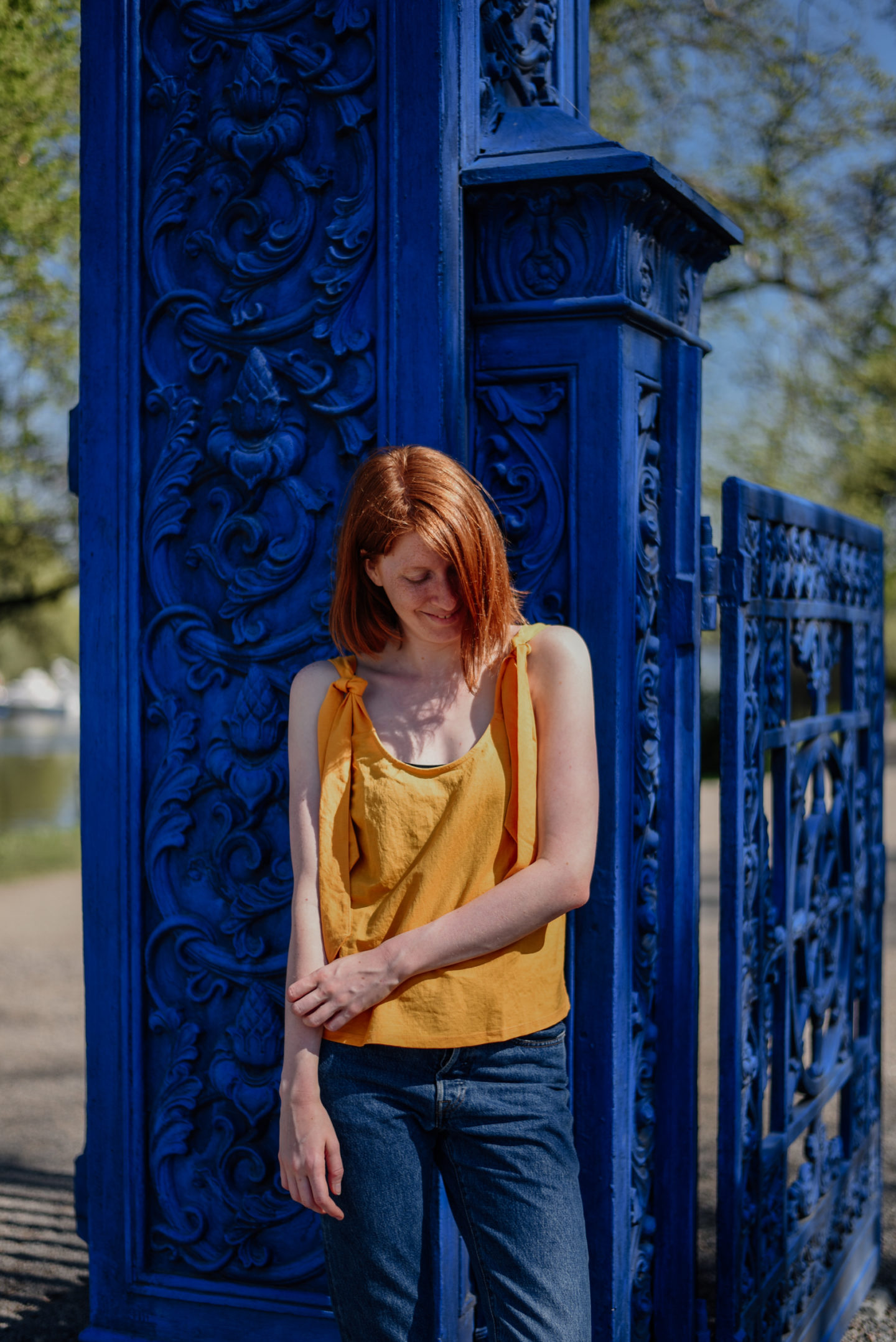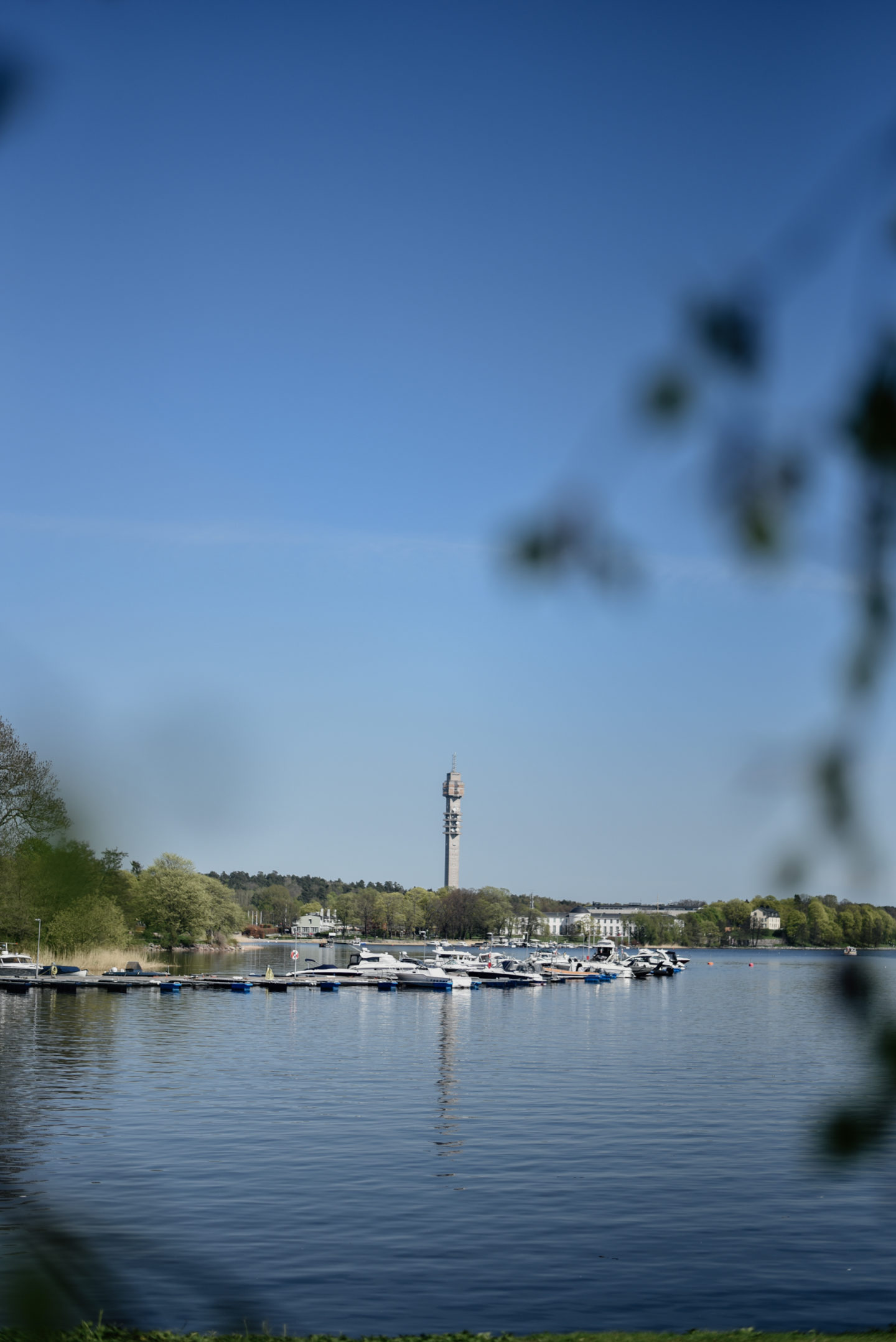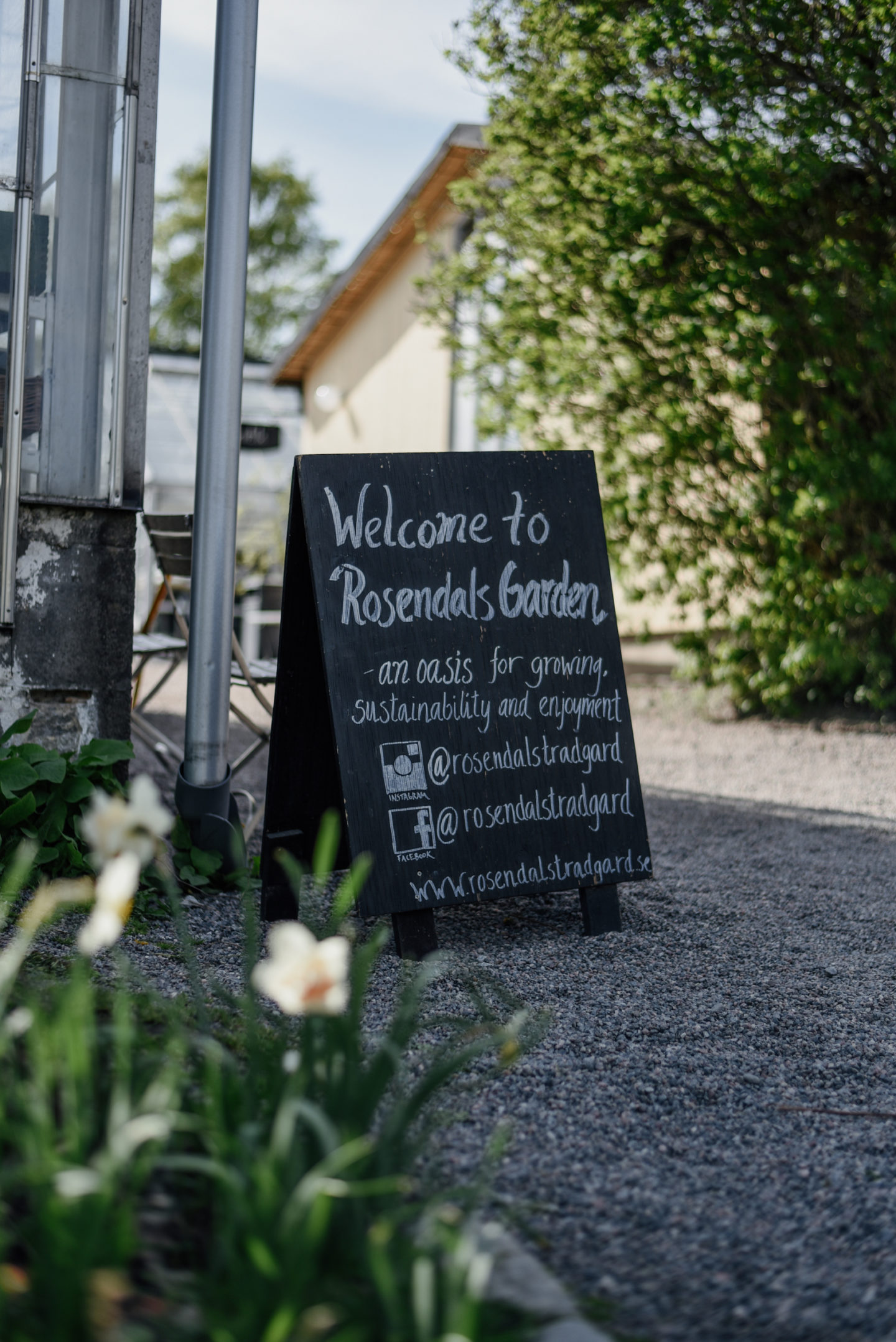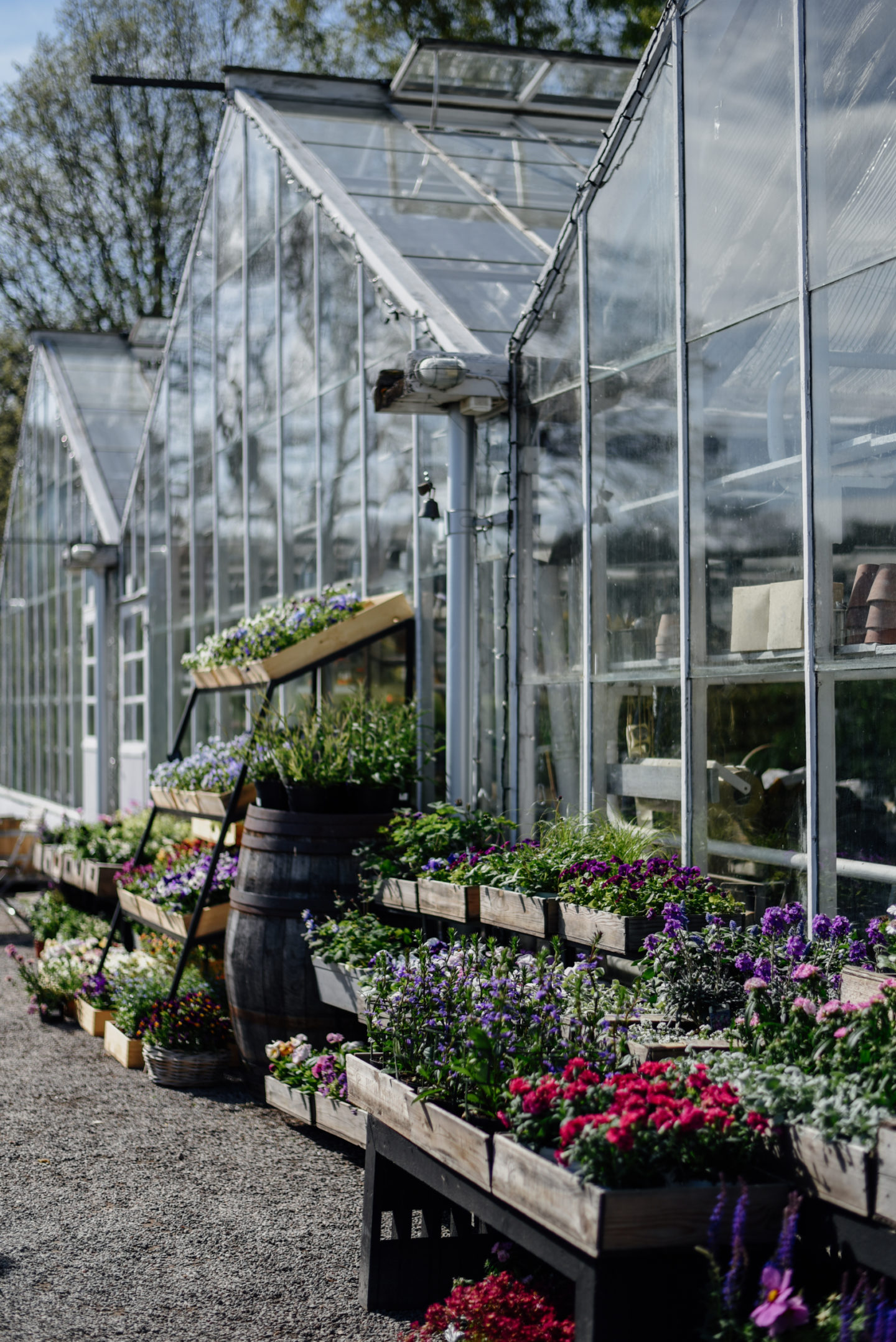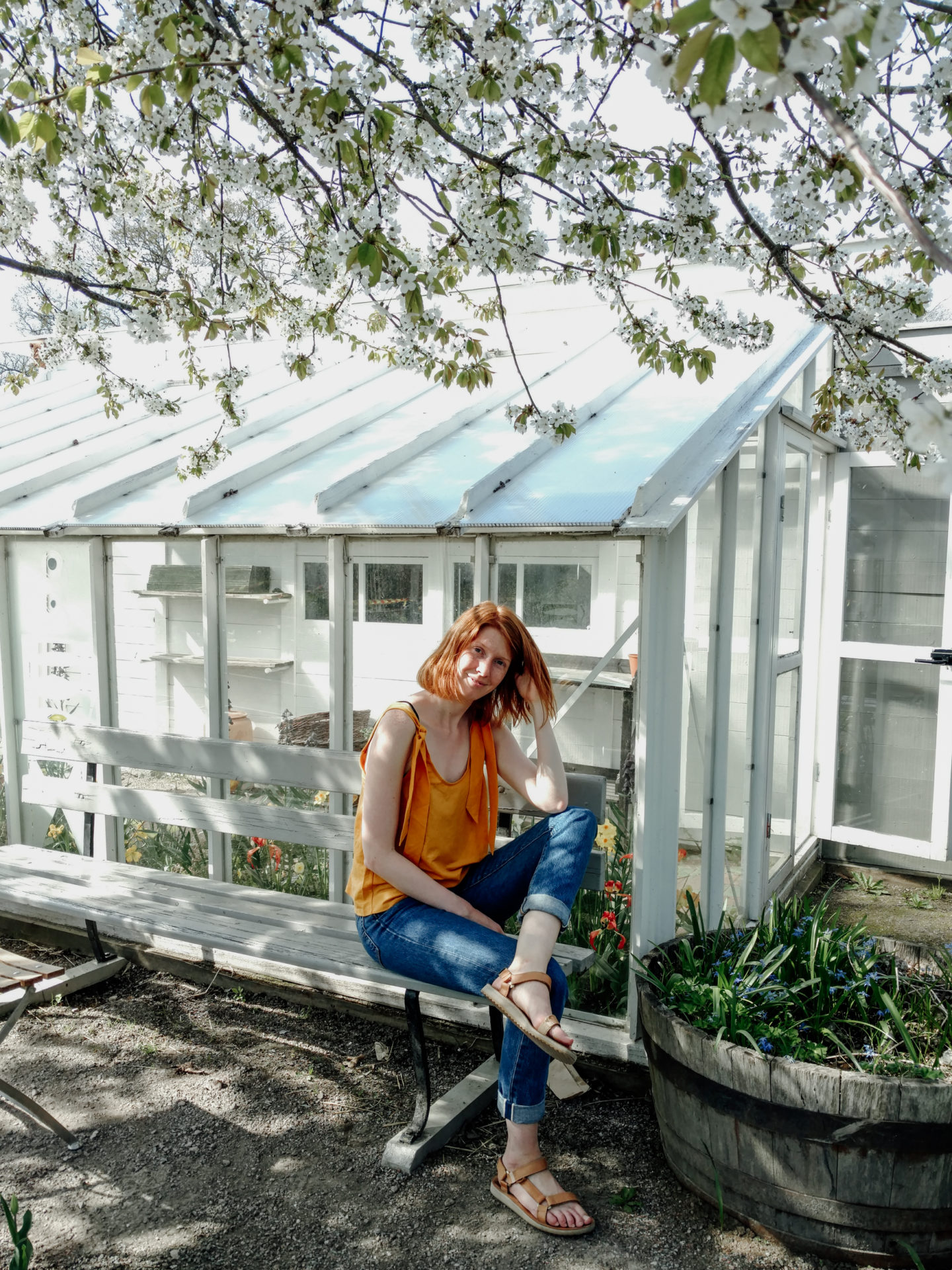 Behold the reason why I wanted to visit Stockholm: Rosendals Trädgård. The Rosendals gardens are located in the larger Royal Djurgården and are free to visit. Apart from the beautiful garden, there is also the Greenhouse Cafe, a bakery and a plant shop. Those just happen to be all of my favorite things! We visited at the best possible time, with all the tulips and other spring flowers in full bloom.
The Royal Djurgården itself is a beautiful green oasis on the large eastern island of Stockholm. The large royal blue entrance gate isn't too far from the ABBA museum and the Vasa Museet. It should be fairly easy to spot. The Djurgården is surrounded by water resulting in beautiful wide views across the lake. We sat down by the river banks and enjoyed the beautiful sunshine for a while before returning into the city.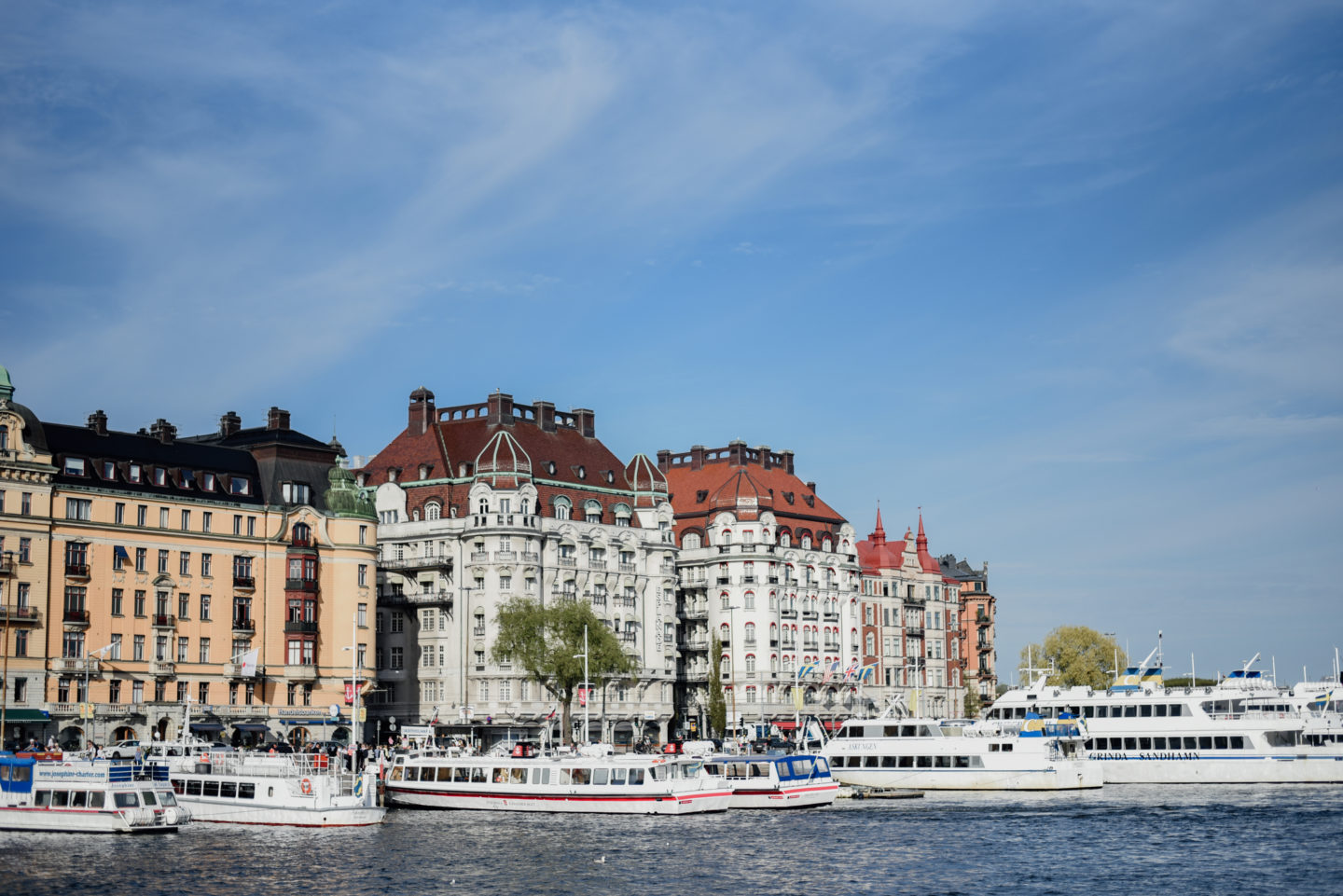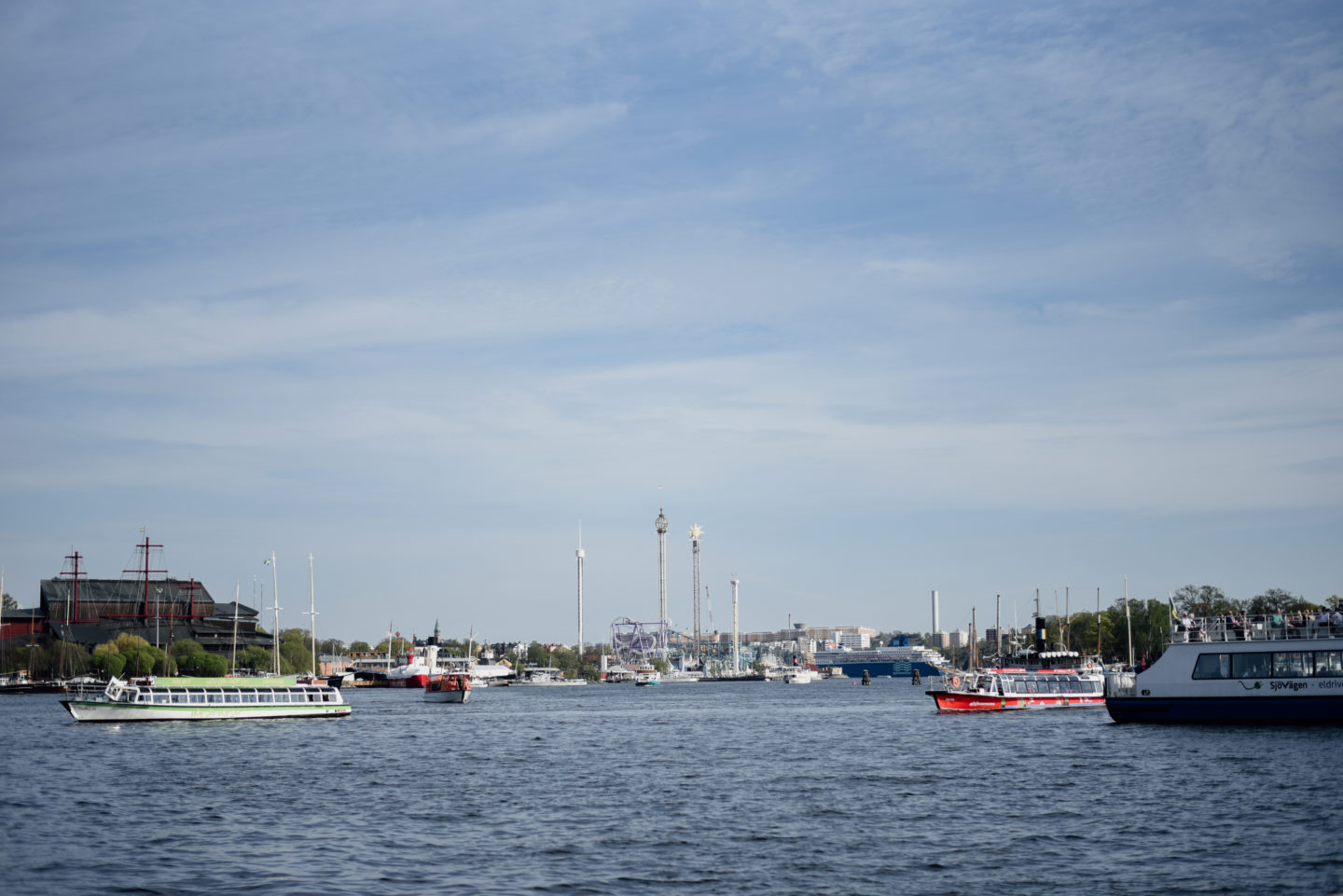 Day 3: Sodermalm & Vasamuseet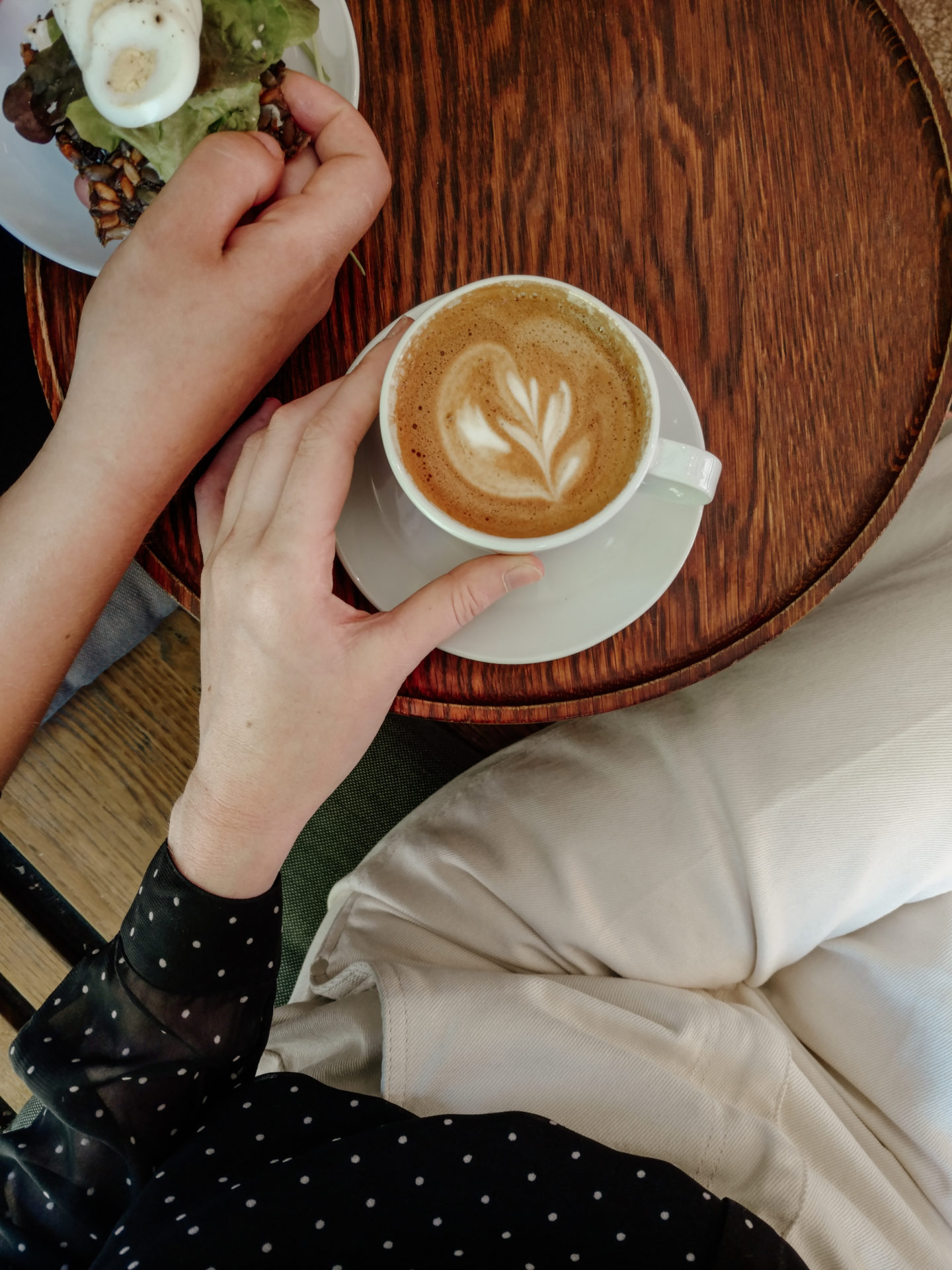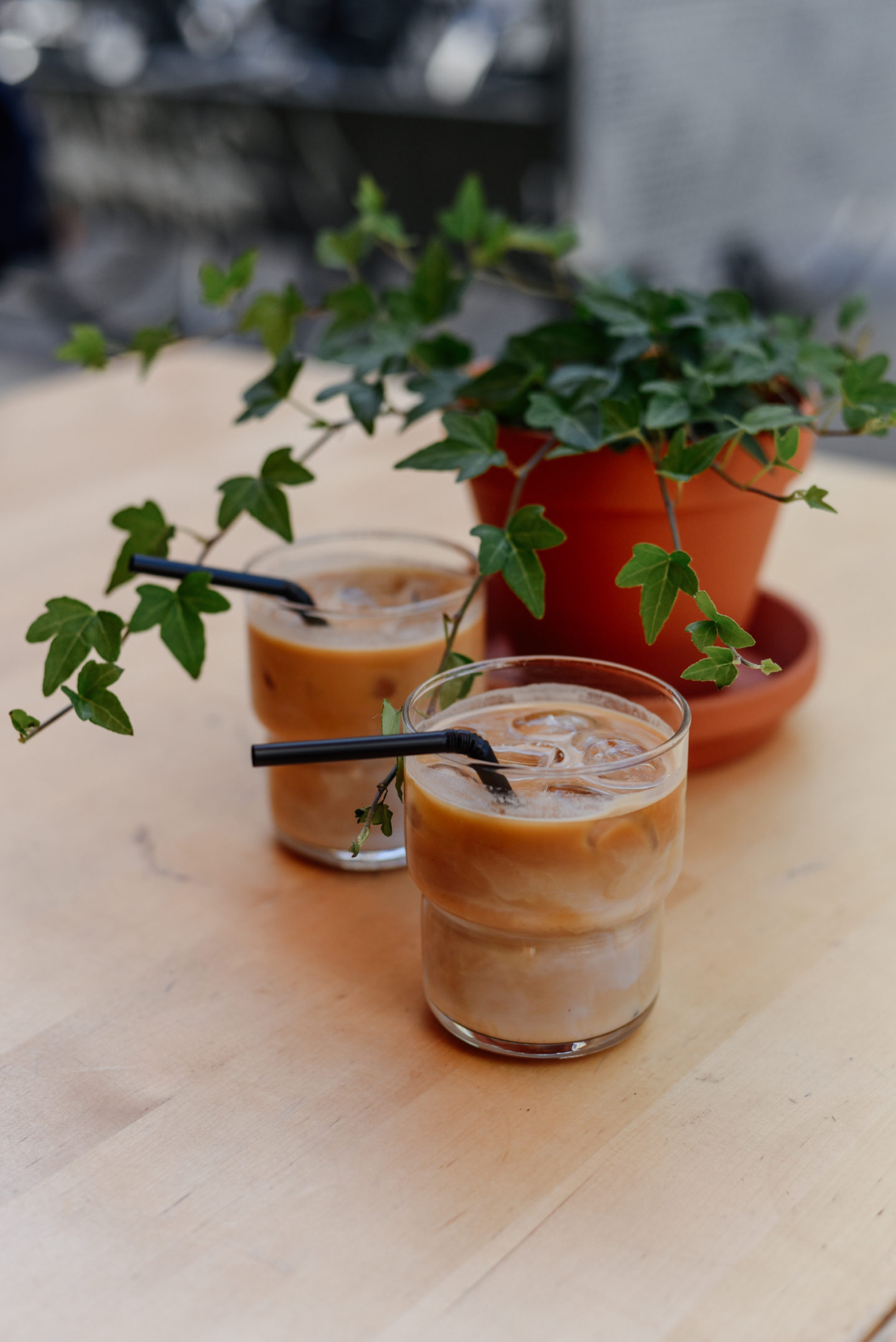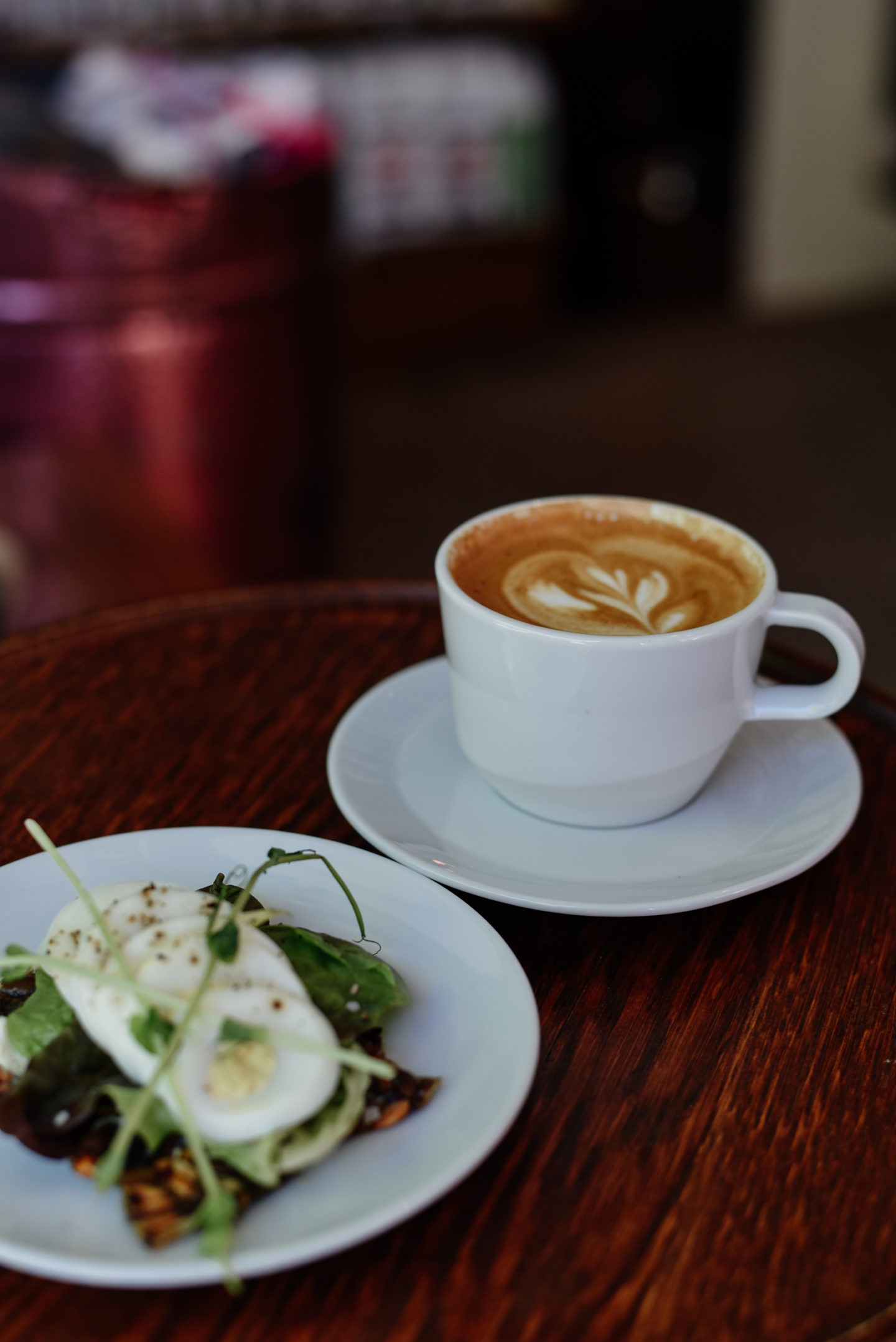 Kick-starting day 3 with a small breakfast at Johan & Nyström (Swedenborgsgatan 7) and an iced coffee at Drop Coffee (Wollmar Yxkullsgatan 10).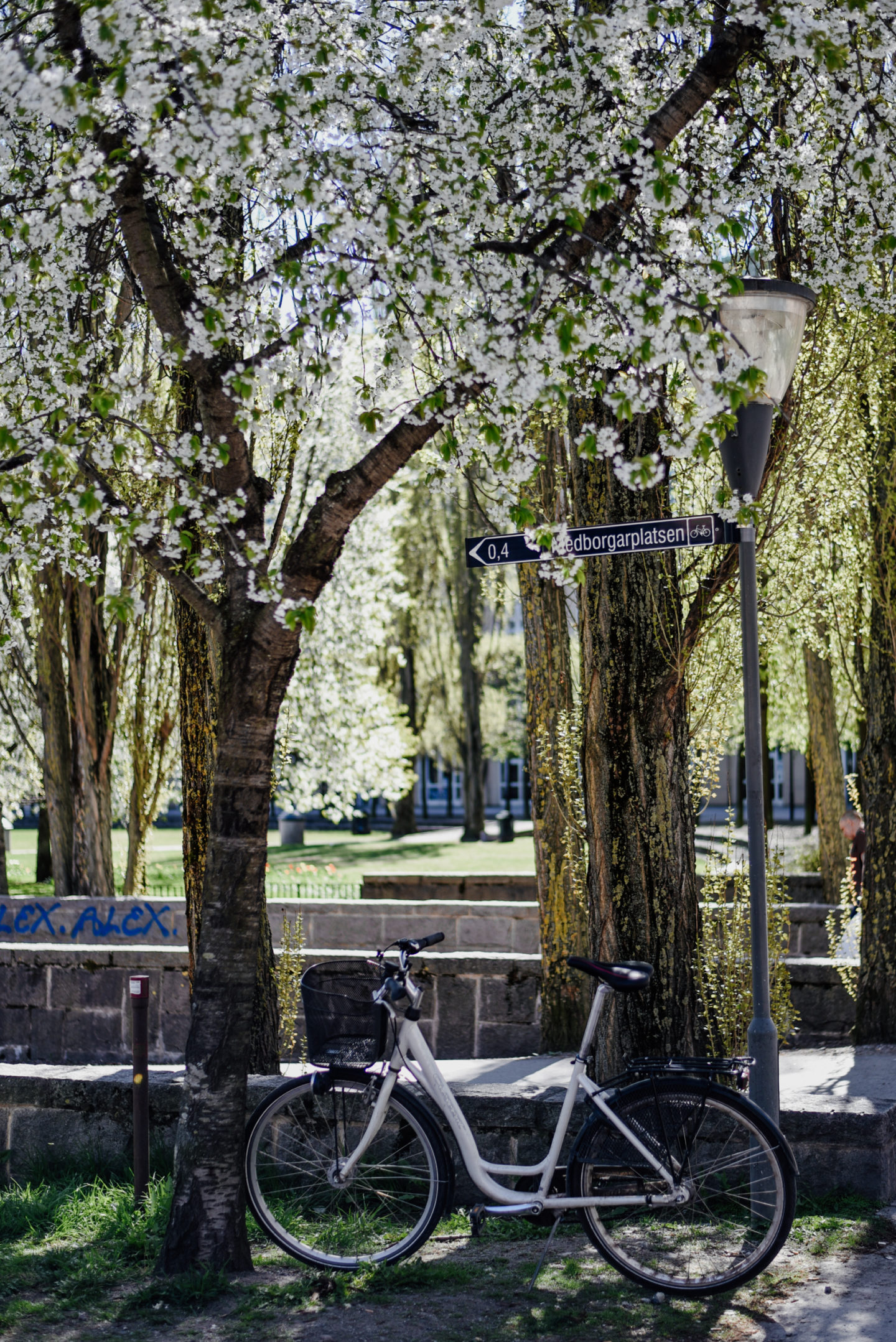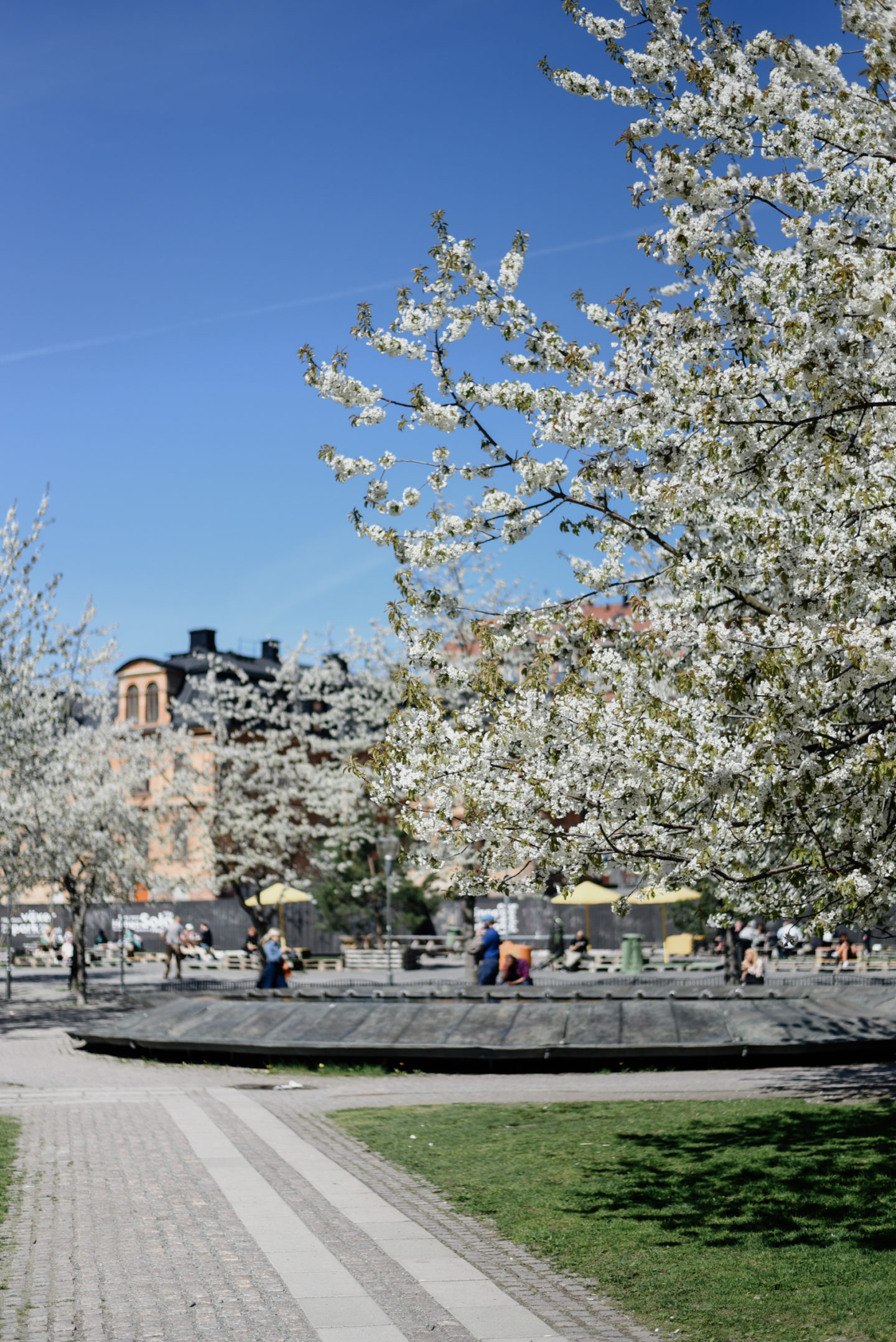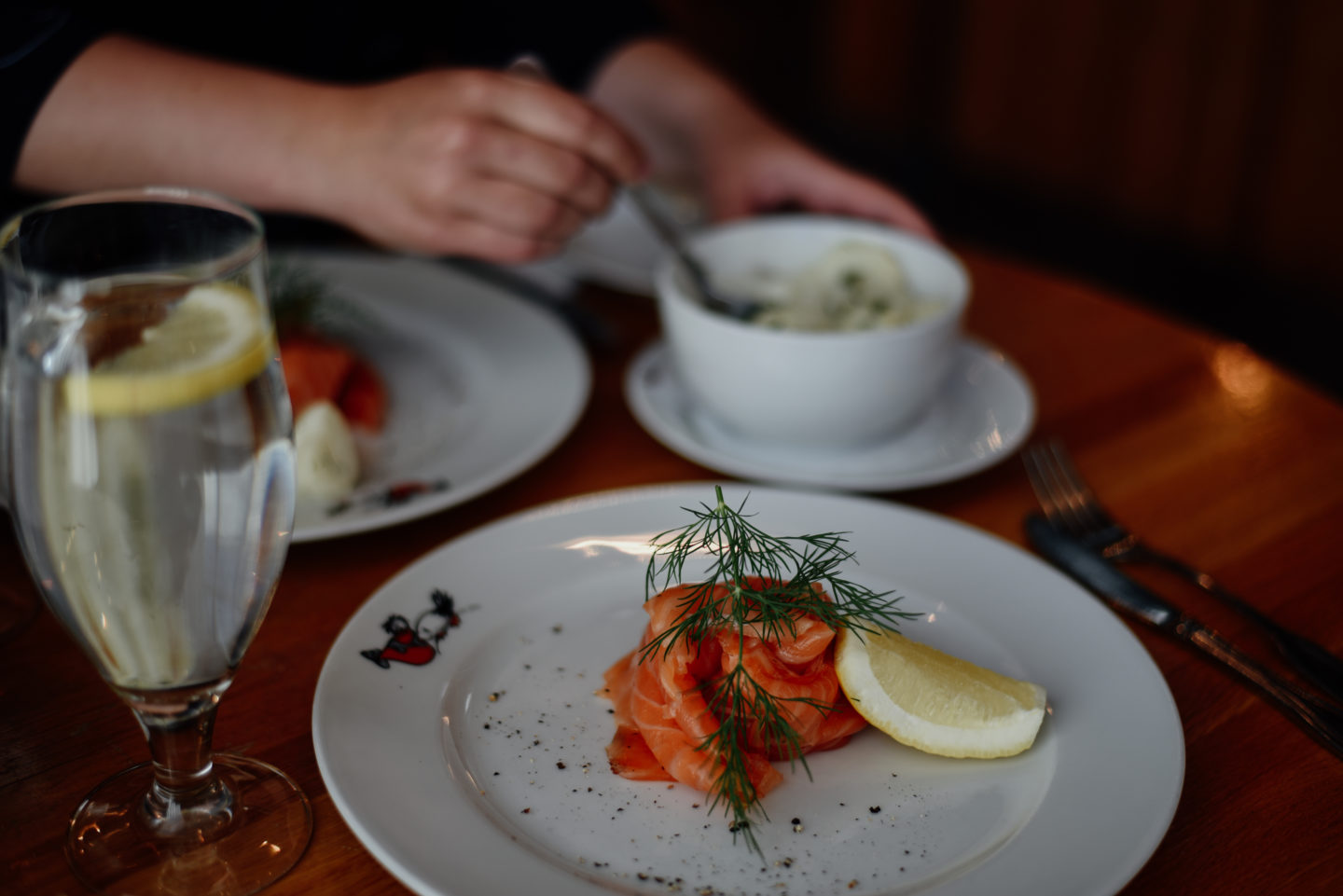 We didn't have much plans for the morning, so we aimlessly wandered around Sodermalm. We found Fatbursparken full of blooming white trees and decided to have a little impromptu photo shoot. Once a blogger… am I right? We continued towards Medborgarplatsen to find a place to lunch. My friend S had a fish restaurant on her wish list that turned out to be just there, so we didn't have to look too long.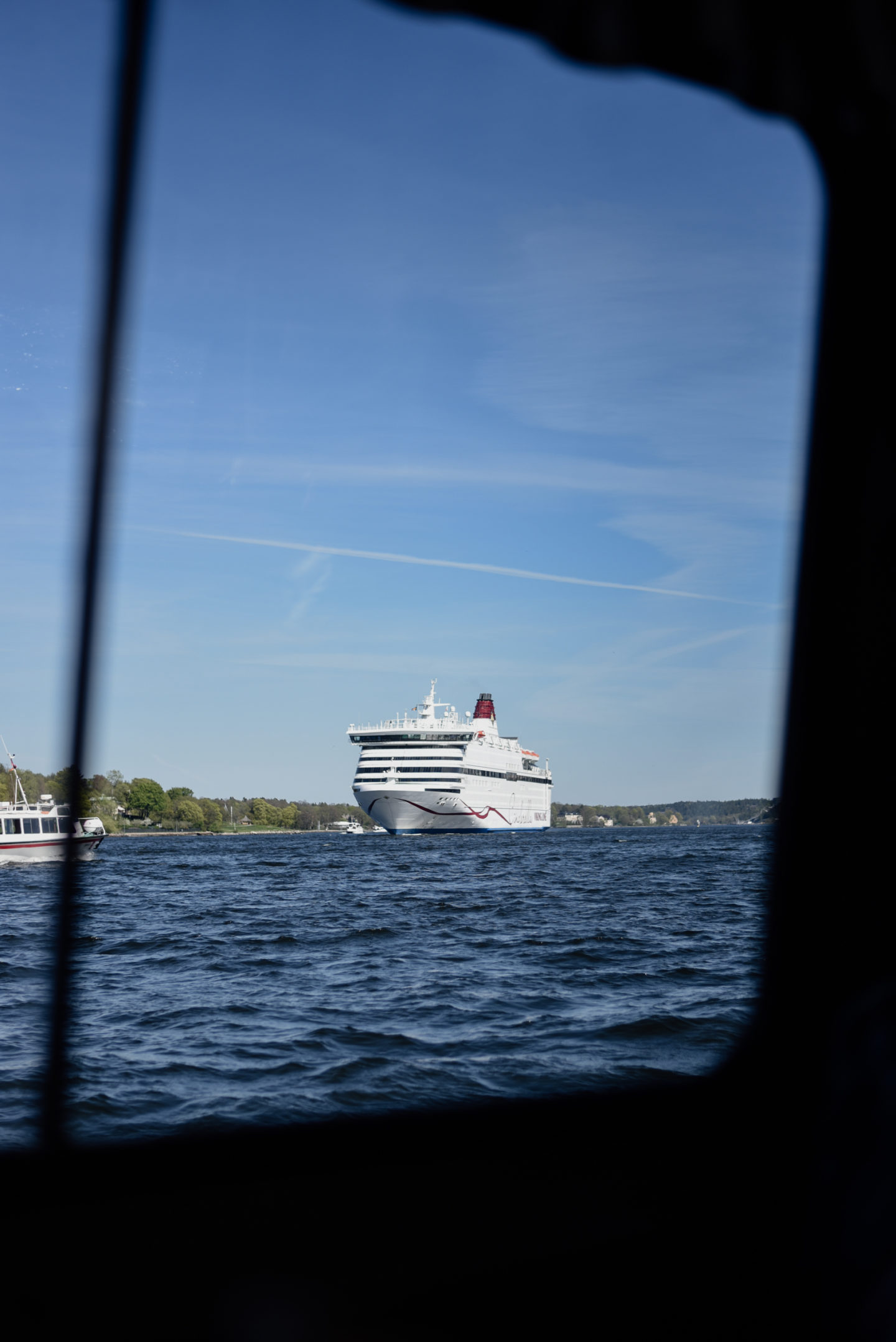 We got lost after lunch and ended up all the way at Elite Hotel Marina Tower in the far east of Stockholm. Don't ask us what happened, haha. There was absolutely nothing to see there, but luckily they did have a water taxi that could bring us to Tivoli. Epic views on the cruise terminal included.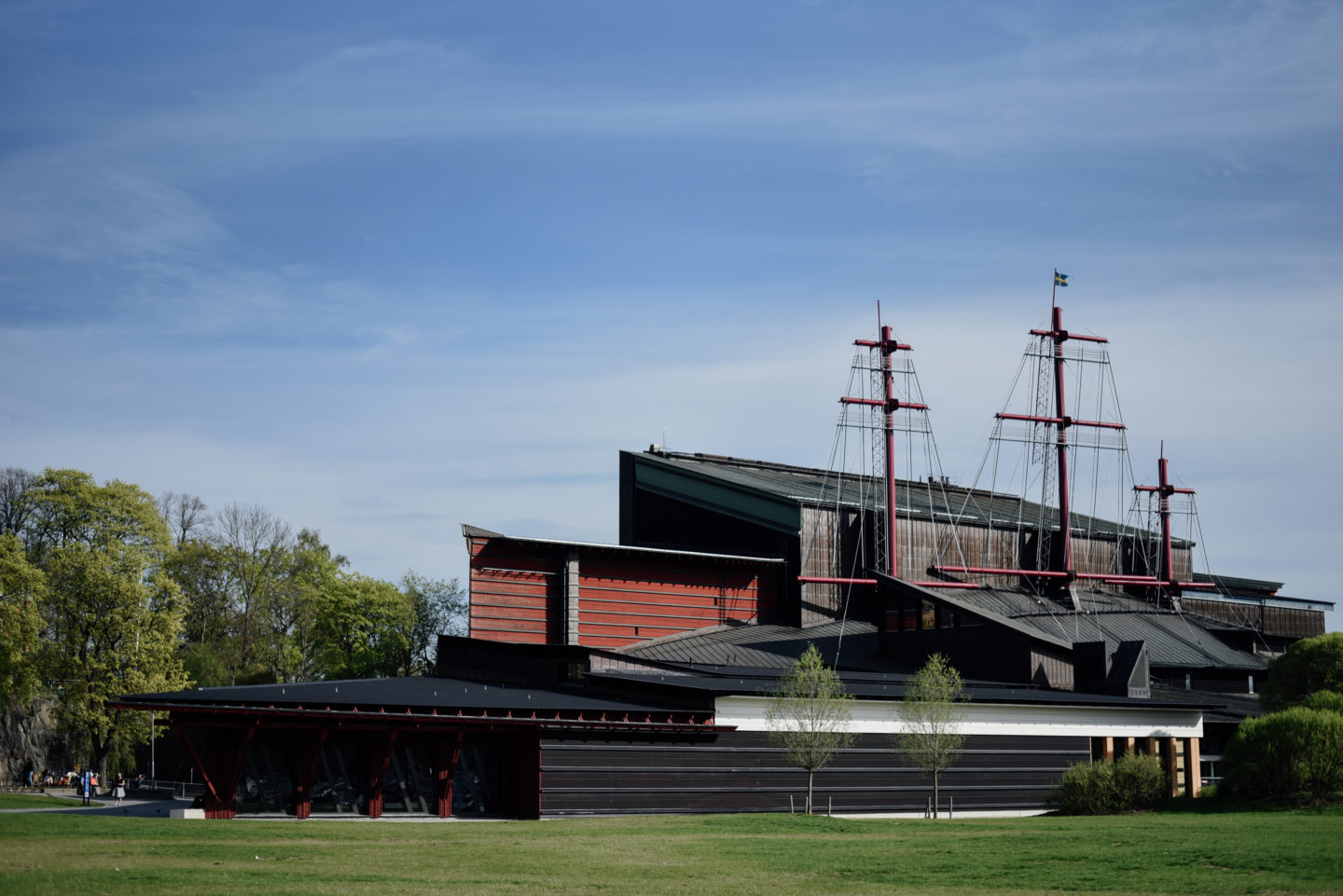 A lot of people recommended the Vasamuseet to us, despite it being know as the "greatest fiasco in Swedish history" (as told by our guide). A museum about a ship that never sailed out of bay? That has to be interesting! It's a sad tale, but one that holds a lot of life lessons. We loved it just like everyone said we would and we highly recommend it too.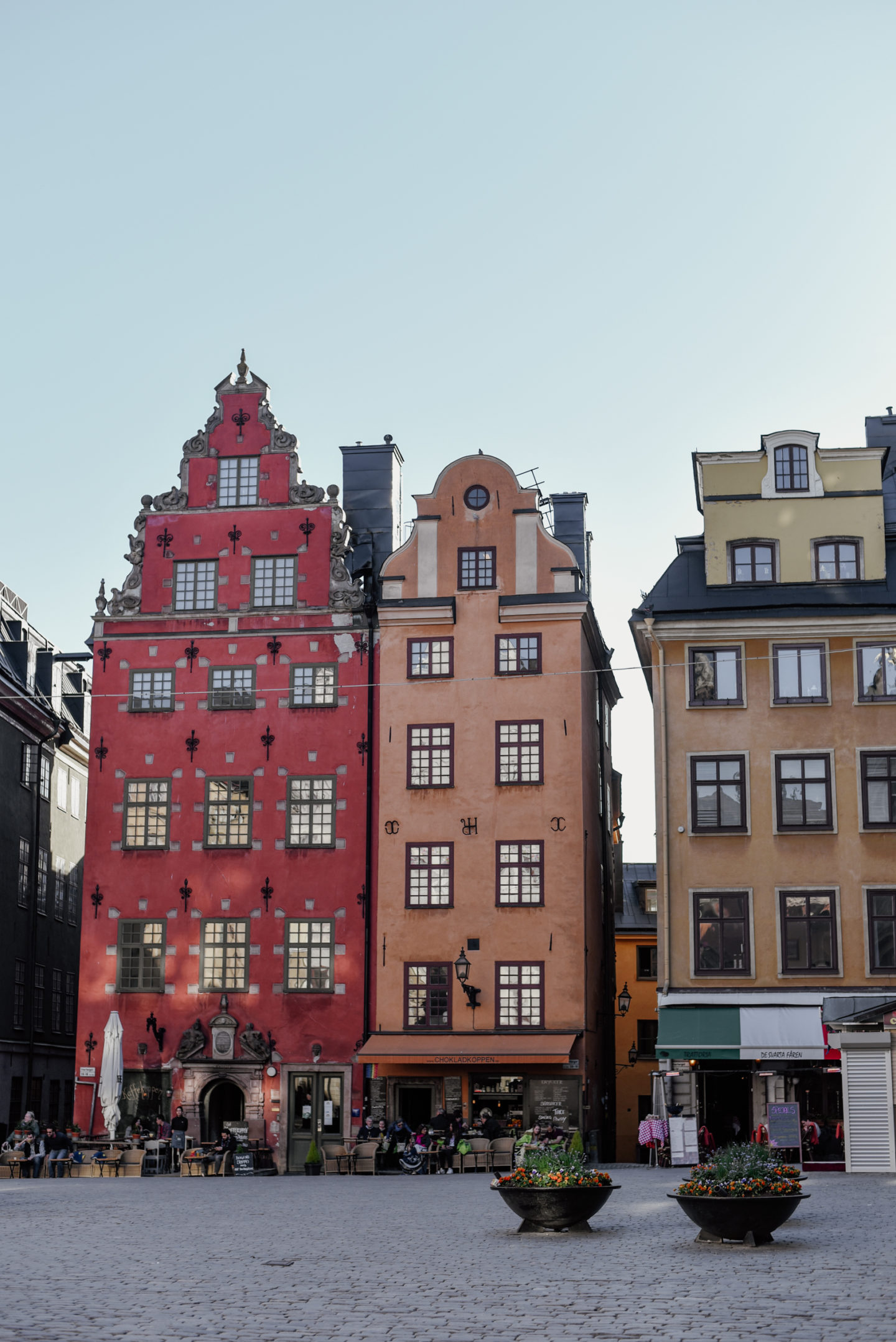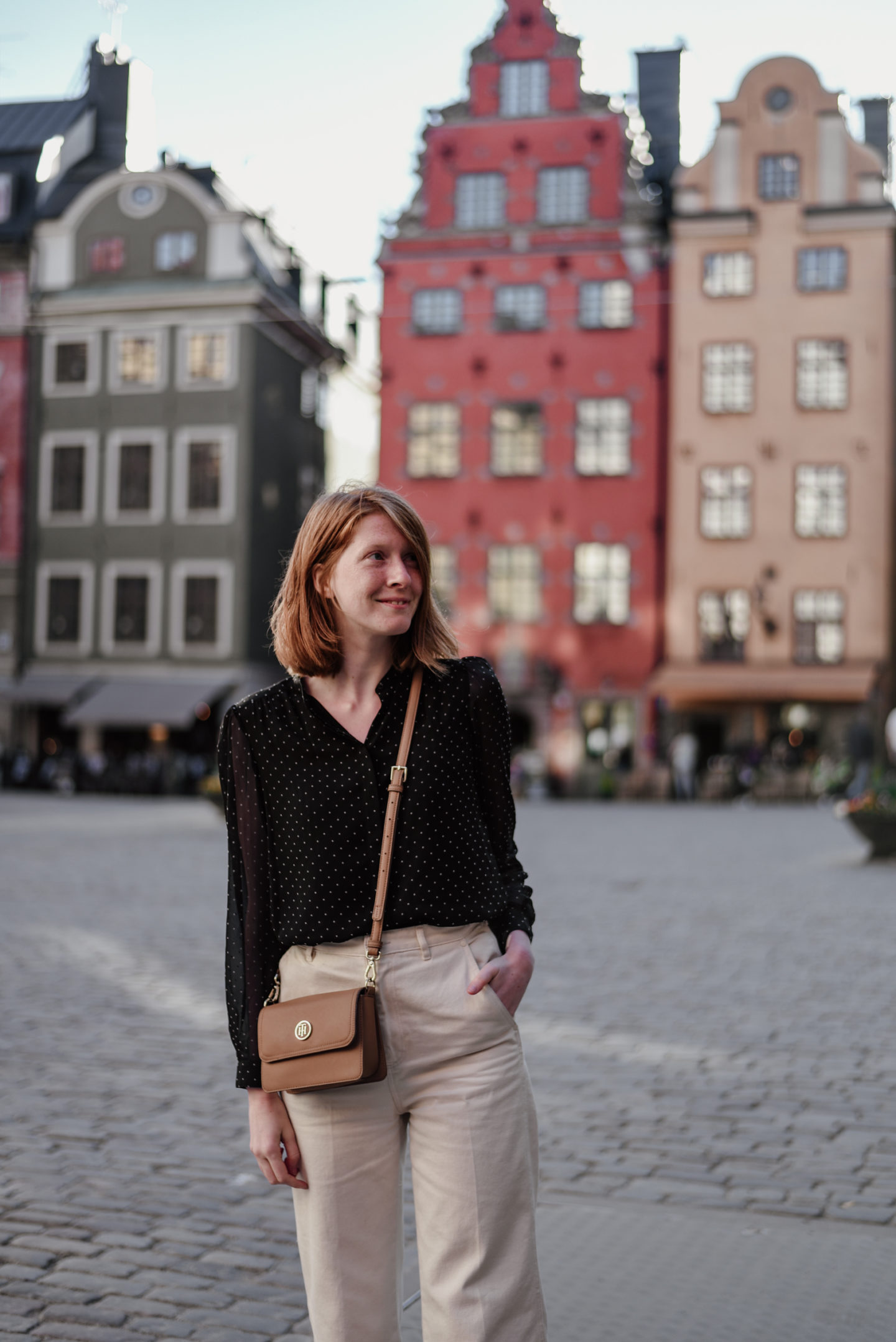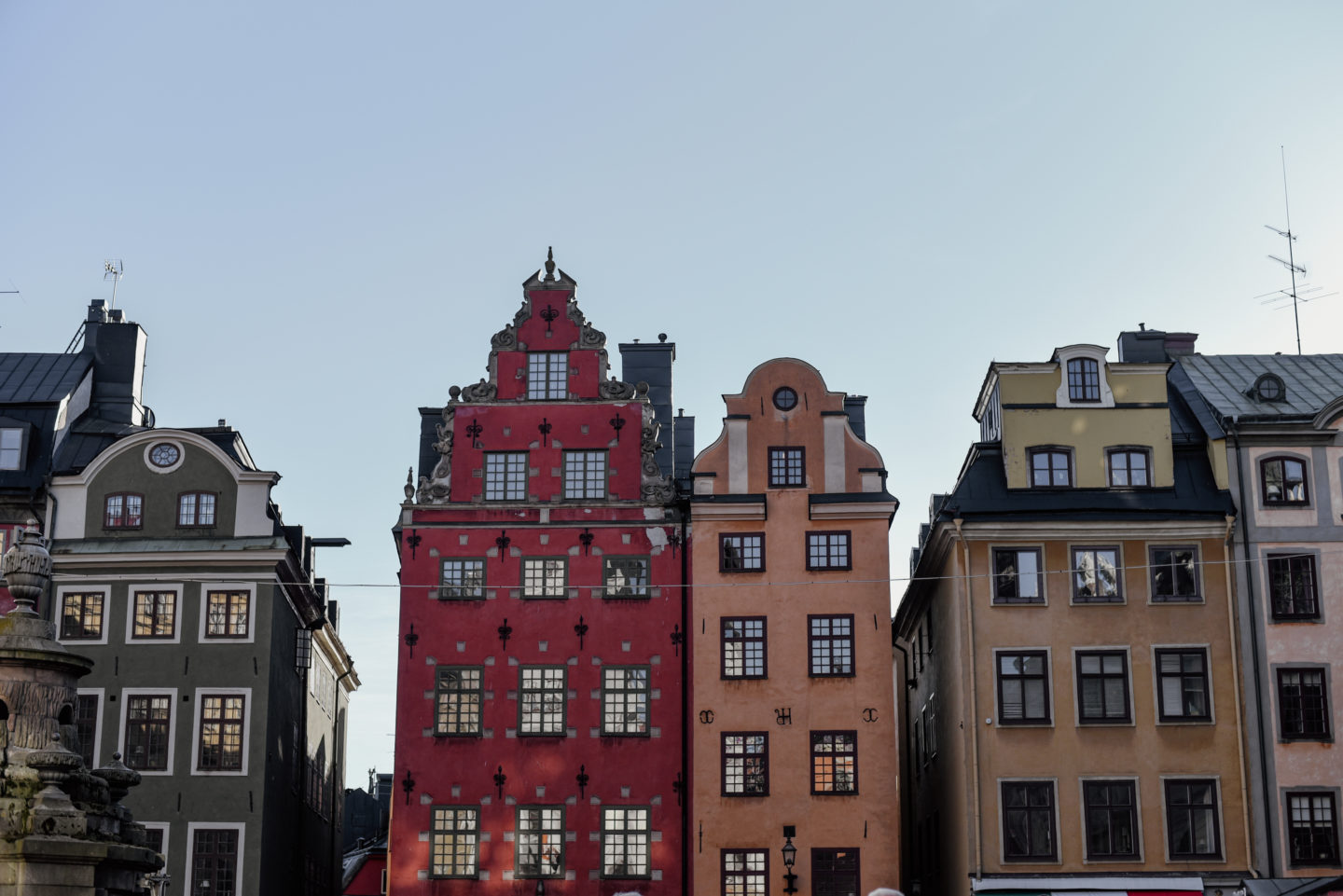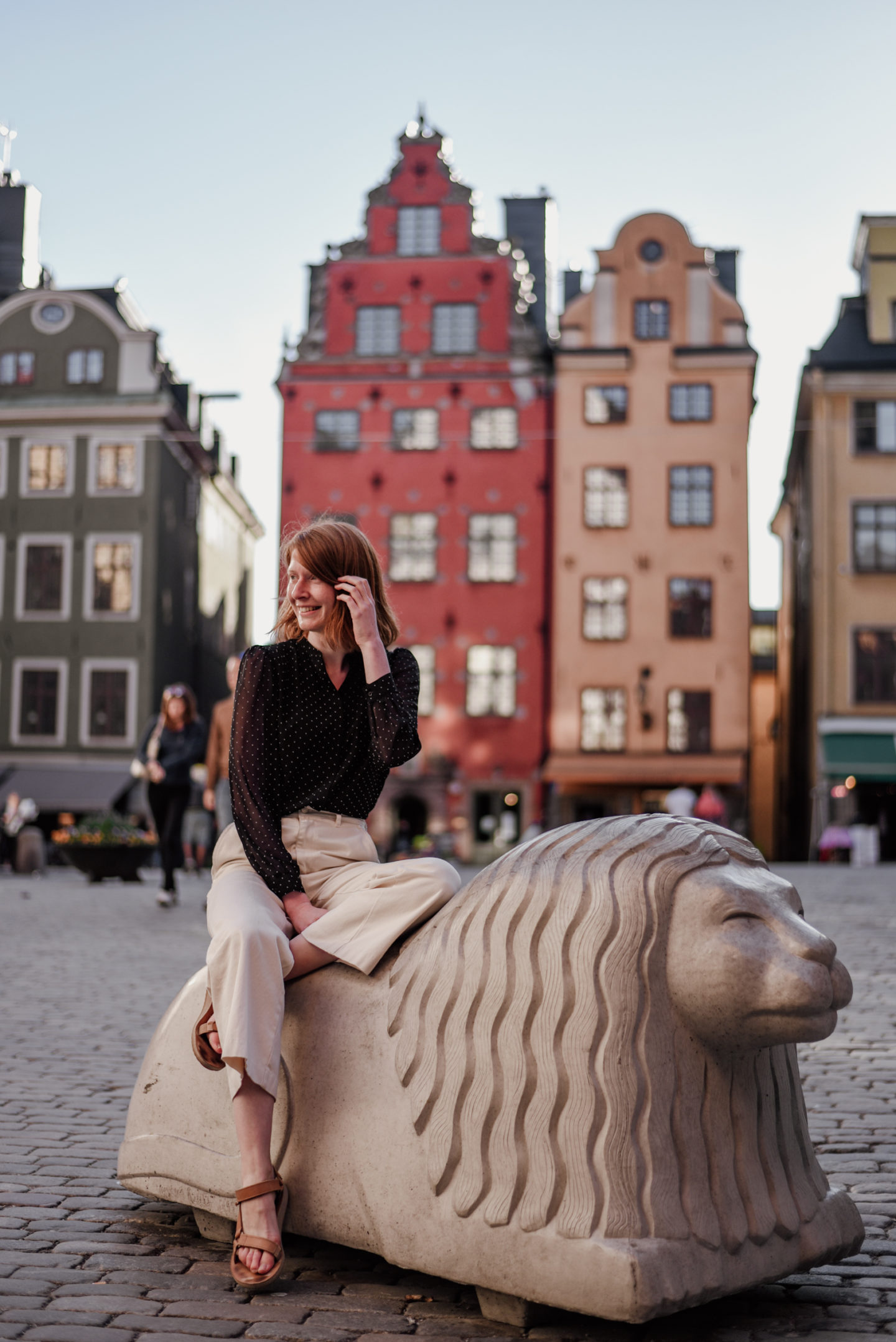 From the museum we walked back into Gamla Stan and found Stortorget nearly deserted. We finally had an opportunity to shoot a few photos in front of the famous colorful facades. However happy and charming Stortorget may look today, as dark and dreary is its history. In the 1500s this square was the scene of the Stockholm Bloodbath. Today it's home to souvenir shops and overpriced restaurants.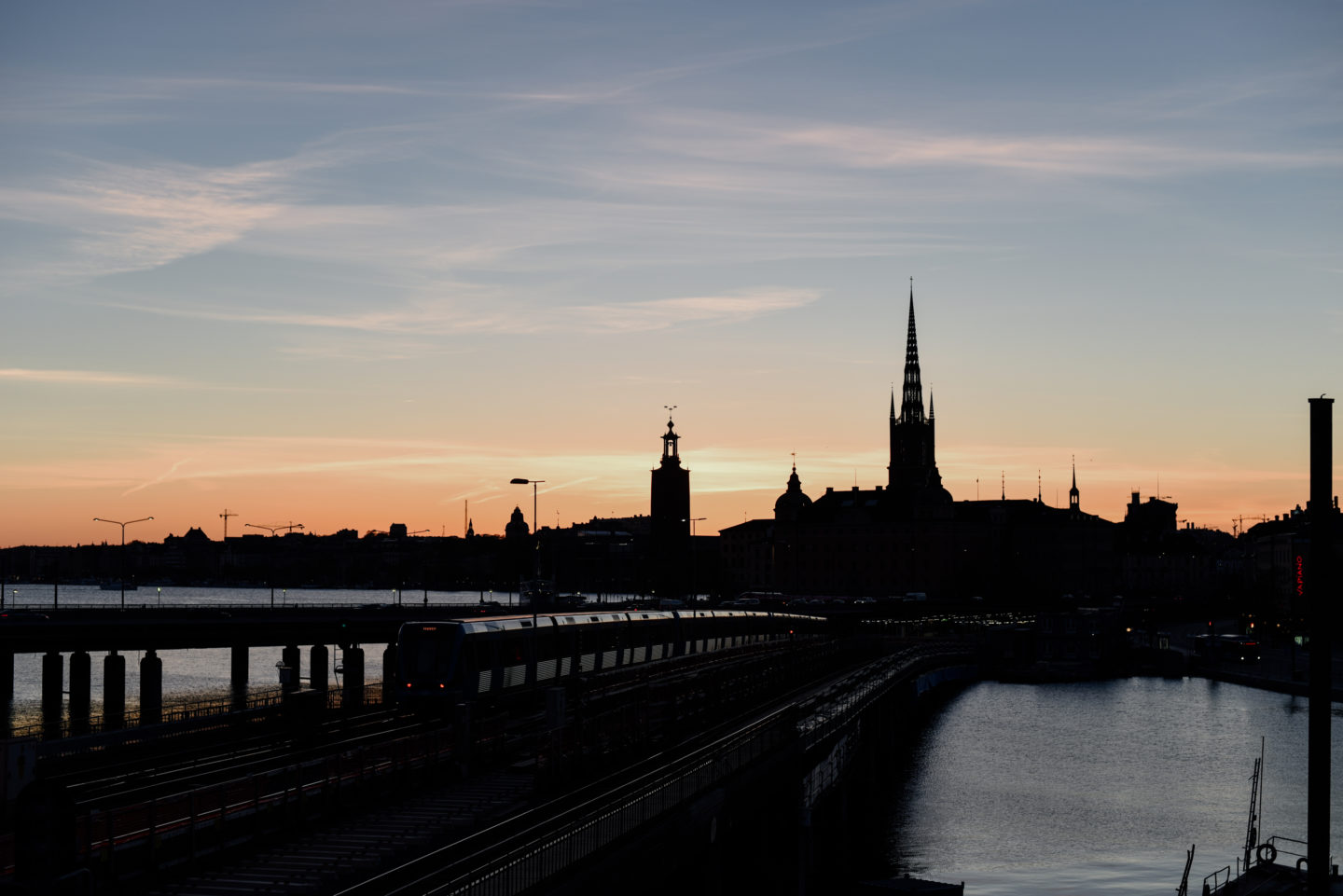 Day three ended with a glorious sunset and cozy dinner at Woodstockholm (Mosebacke Torg 9). On our last full night we went full out and got… €15 wine!
Day 4: Botanical garden & flights home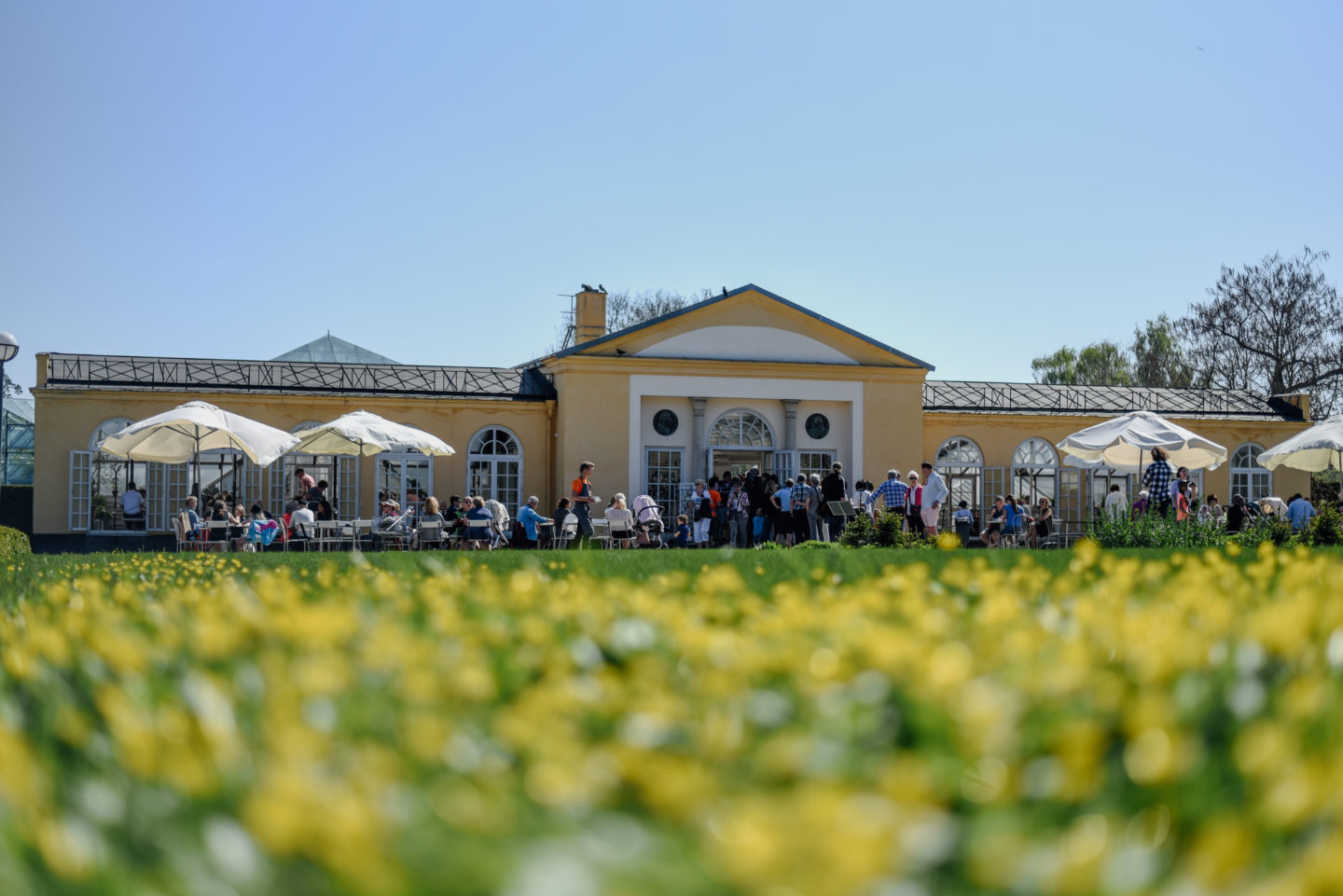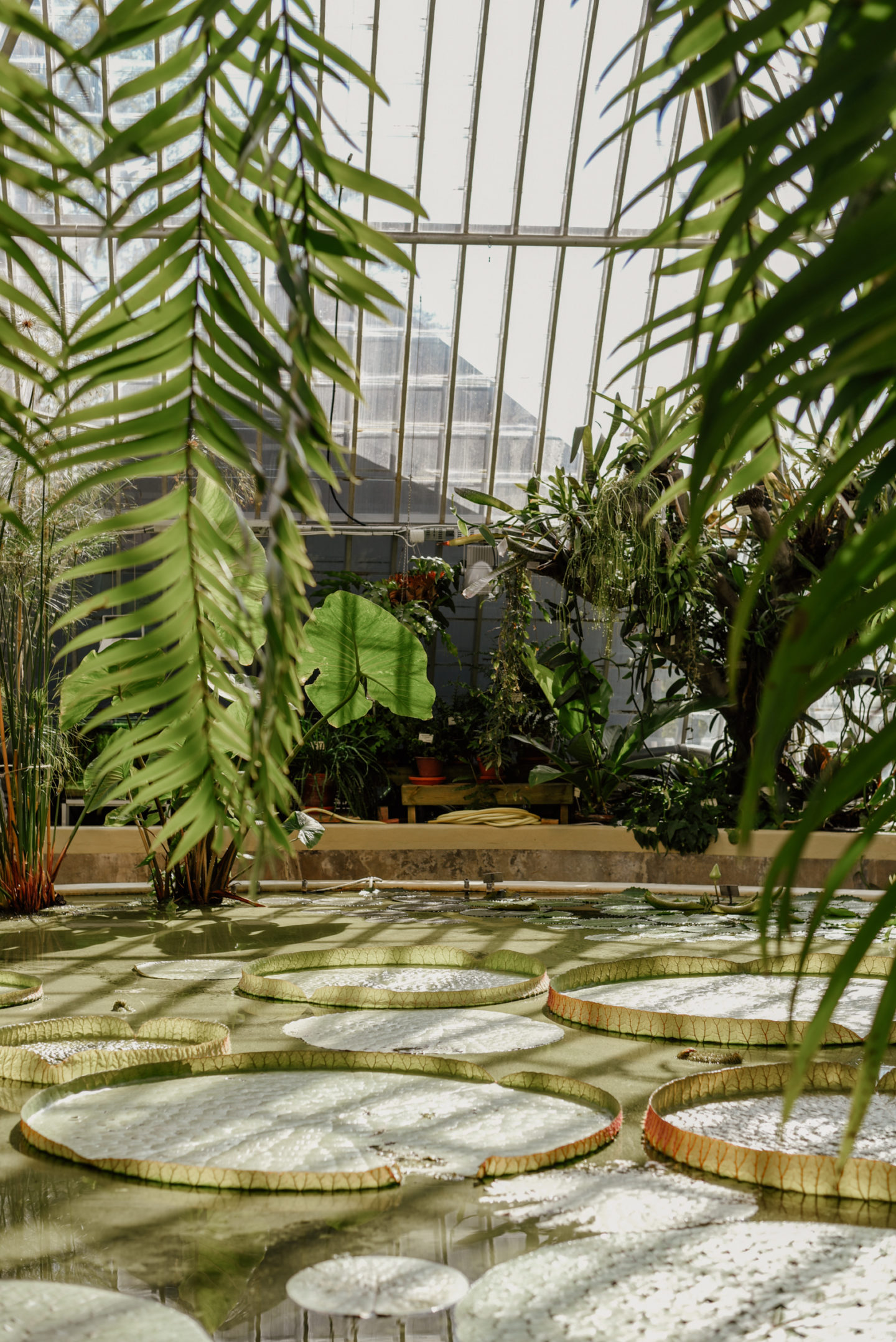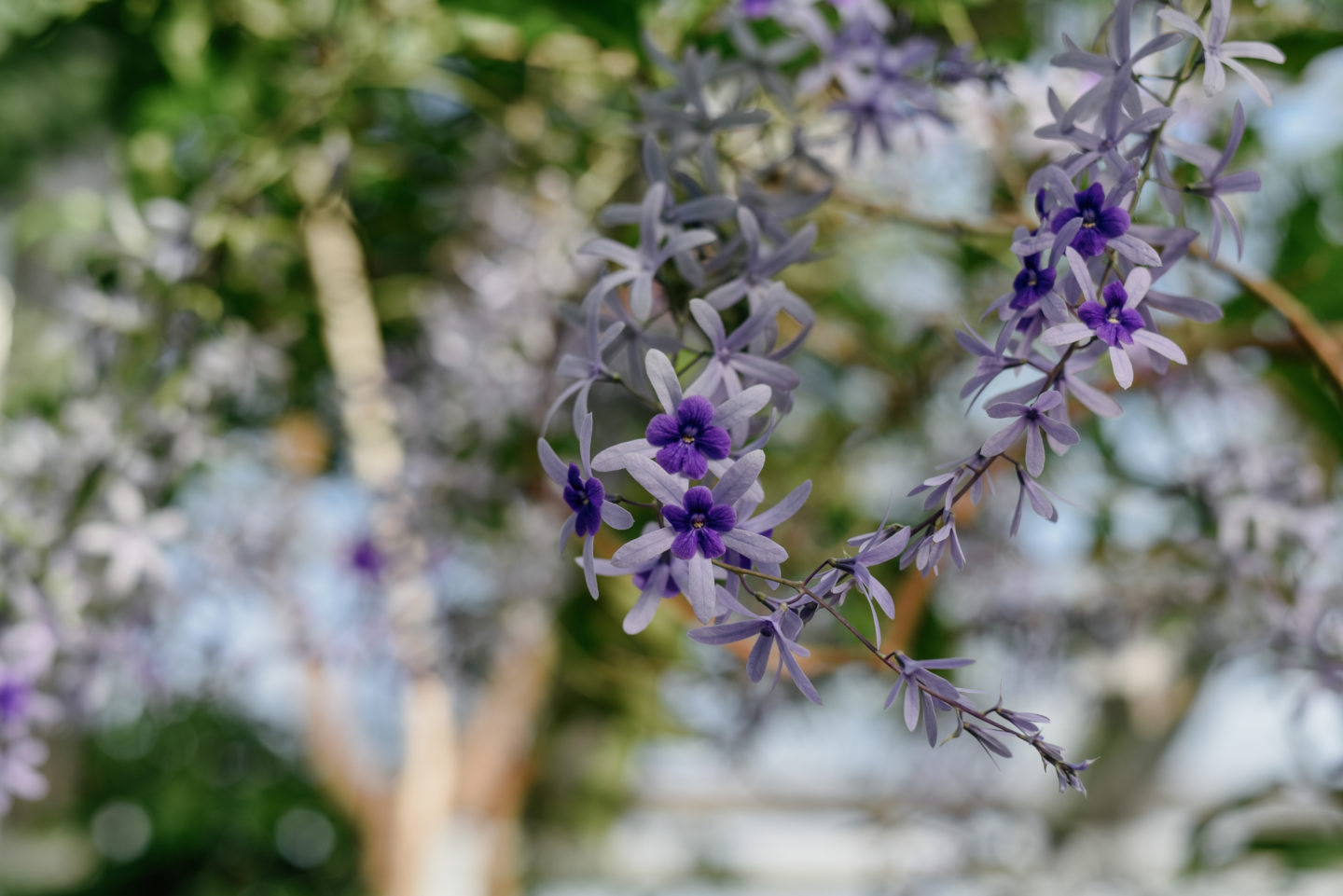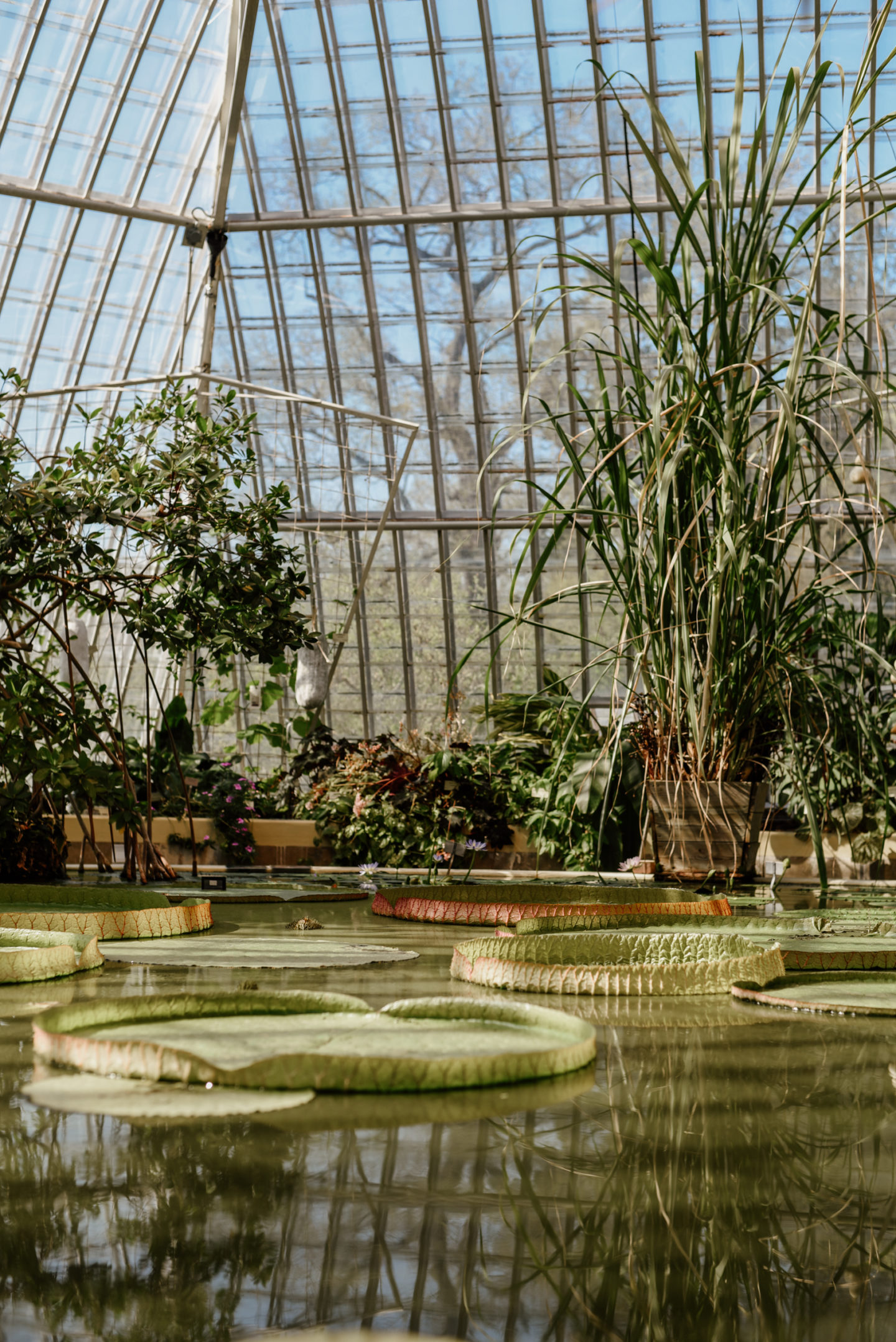 If you've been following my travels for a long time, then you'll know that I love botanical gardens. The Bergianska trädgården is located north of the city, near the university campus and it takes quite some time to get there with public transport. I still really wanted to see it because of the dome-shaped glass house. The garden is overall a lot smaller than I had expected. We anticipated to spend our entire morning here, but were in and out in an hour.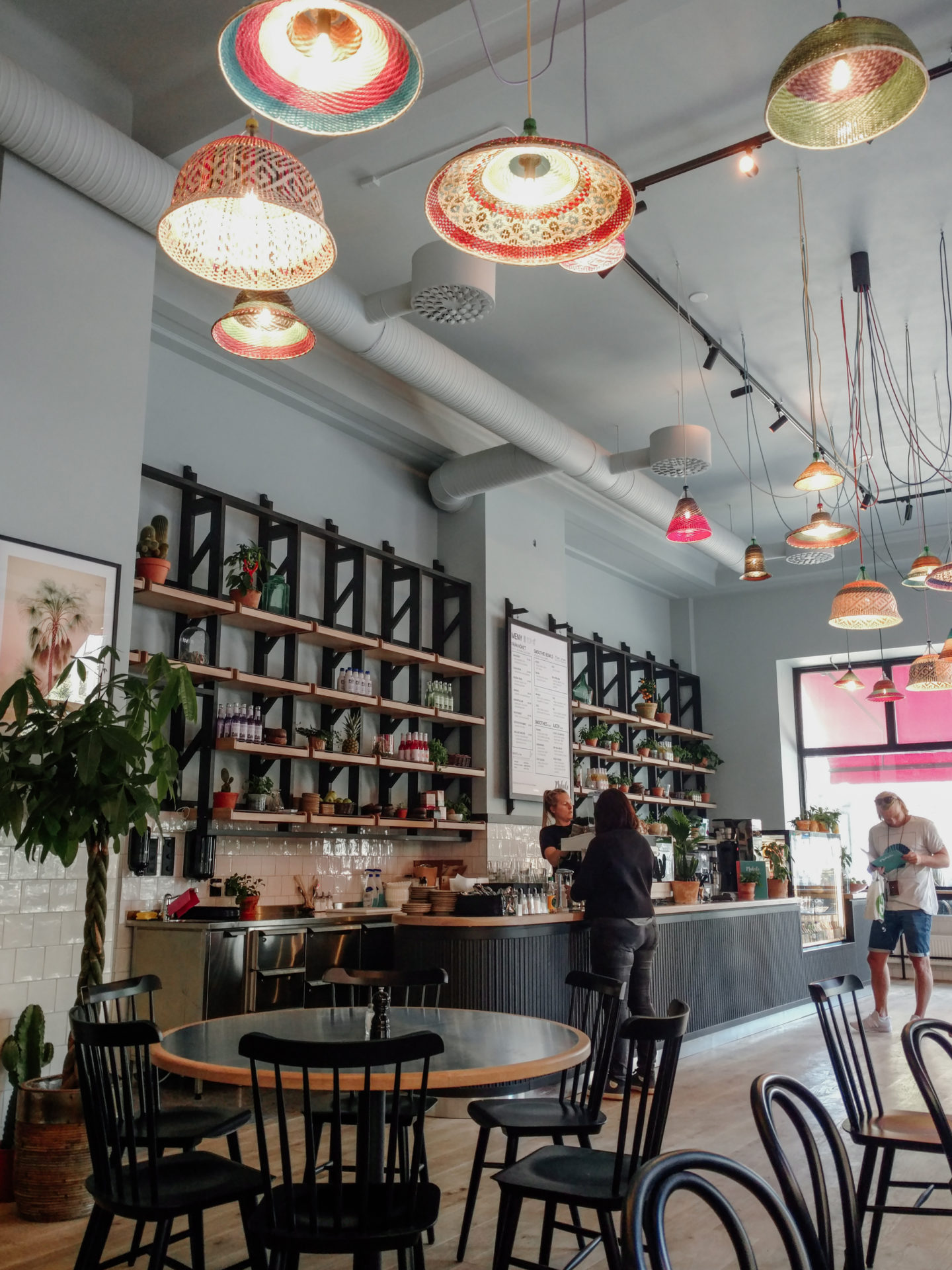 On our way back we got off a few bus stops earlier to grab lunch at vegan restaurant Mahalo (Odengatan 26) and explore the neighborhood a little. Here you'll also find popular Pom & Flora and lots of other independent spots to eat and shop. We enjoyed soft drinks at the cafe in Vasaparken until it was time to head back to our hostel.