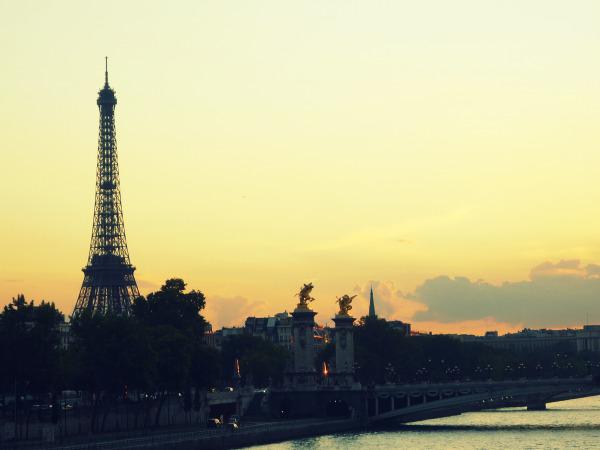 Those of you who follow me on twitter already know this, but I did not make it to New York. I'm sure you can guess of the reason: Irene. If I wasn't in the Big Apple, then where have I been? Dans la cité d'amour: Paris! We've spent 7 days up there so get ready for a huge load of photos and stories. I'll post the photos on my blog as soon as I can. Pinky promise. But for those who really can't wait: the unedited ones are already on my brand new facebook page, go ahead and take a little peek!
As you might have noticed, I also changed around the colours and fonts of the blog. How do you like it? These soft, peachy colours are just that tinsy bit more me than the previous colorscheme.
Take a closer look at the sidebar. Notice anything new? Yes, I welcomed my first sponsor: Ravenous creatures. I was so excited when Kimberly sent me a mail saying she loved my blog and wanted to be a part of it. She was so kind to offer all of you a 20% discount on all the great vinatge pieces in the shop, just use the code "Ginger" at the check out. Go ahead and check Ravenous Creatures out!
Coming Soon
– In The Mix
– Sponsor Spotlight
– Blog buttons
– Page Updates